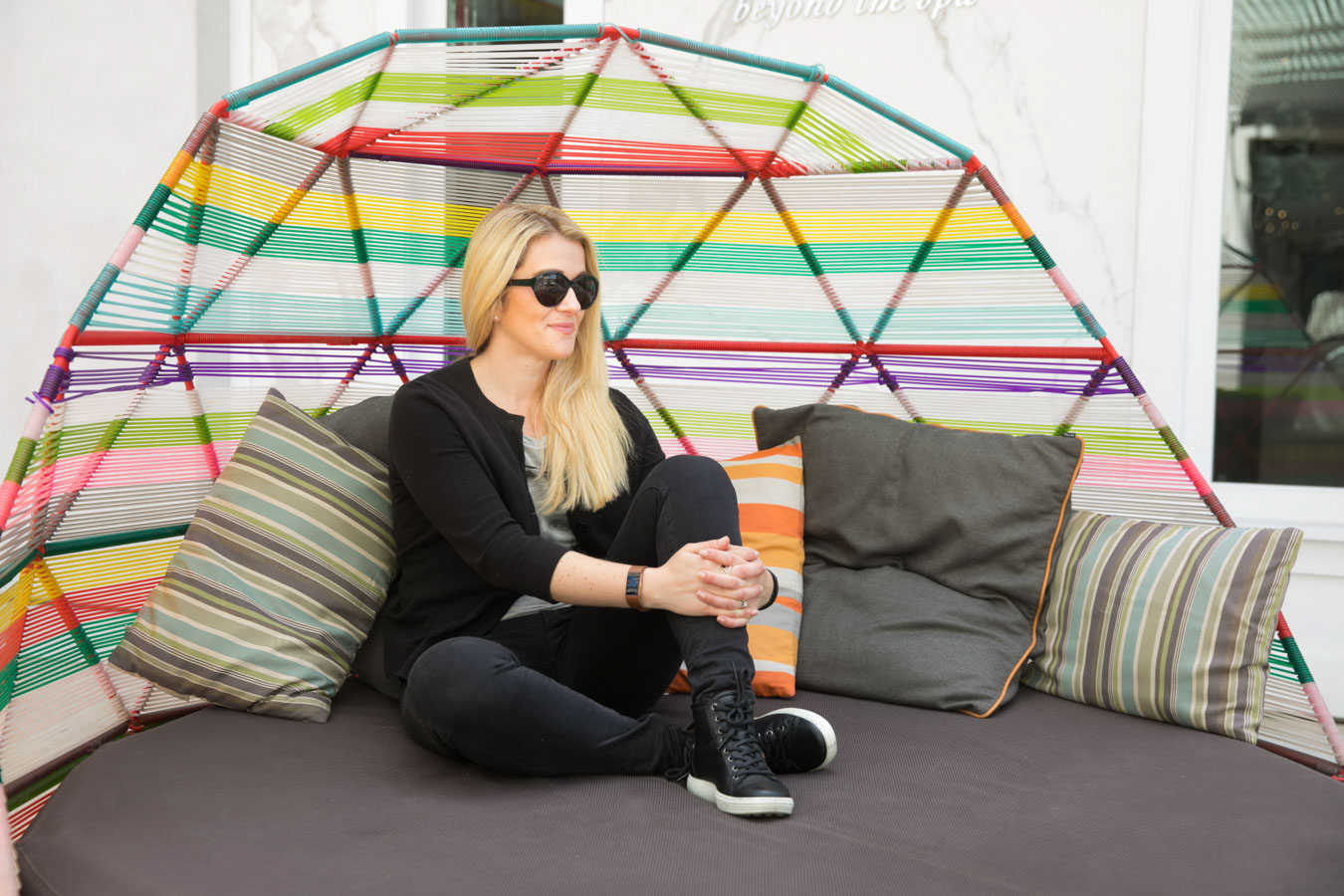 I haven't worn these high top sneakers on the blog much, but I've been wearing them pretty consistently at home. They're so comfortable and I feel like they up my cool factor by about a million!
Besides being so comfortable, however, I receive a lot of compliments on them – and mostly from guys. I don't usually get comments on my style from men (I'm sure I'm not alone), but a lot of guys seem to like these sneakers.
When I tell them they're made by ECCO and available in mens, you can tell they do a little happy dance! I love it!!!
high top sneakers outfit
And as I mentioned on Monday, my husband practically lives in his low tops. We both noted how the shoes didn't need any wearing in and they're so fun! They're available in white in the high tops and in seven or so colors in the low tops, so you can have a party!!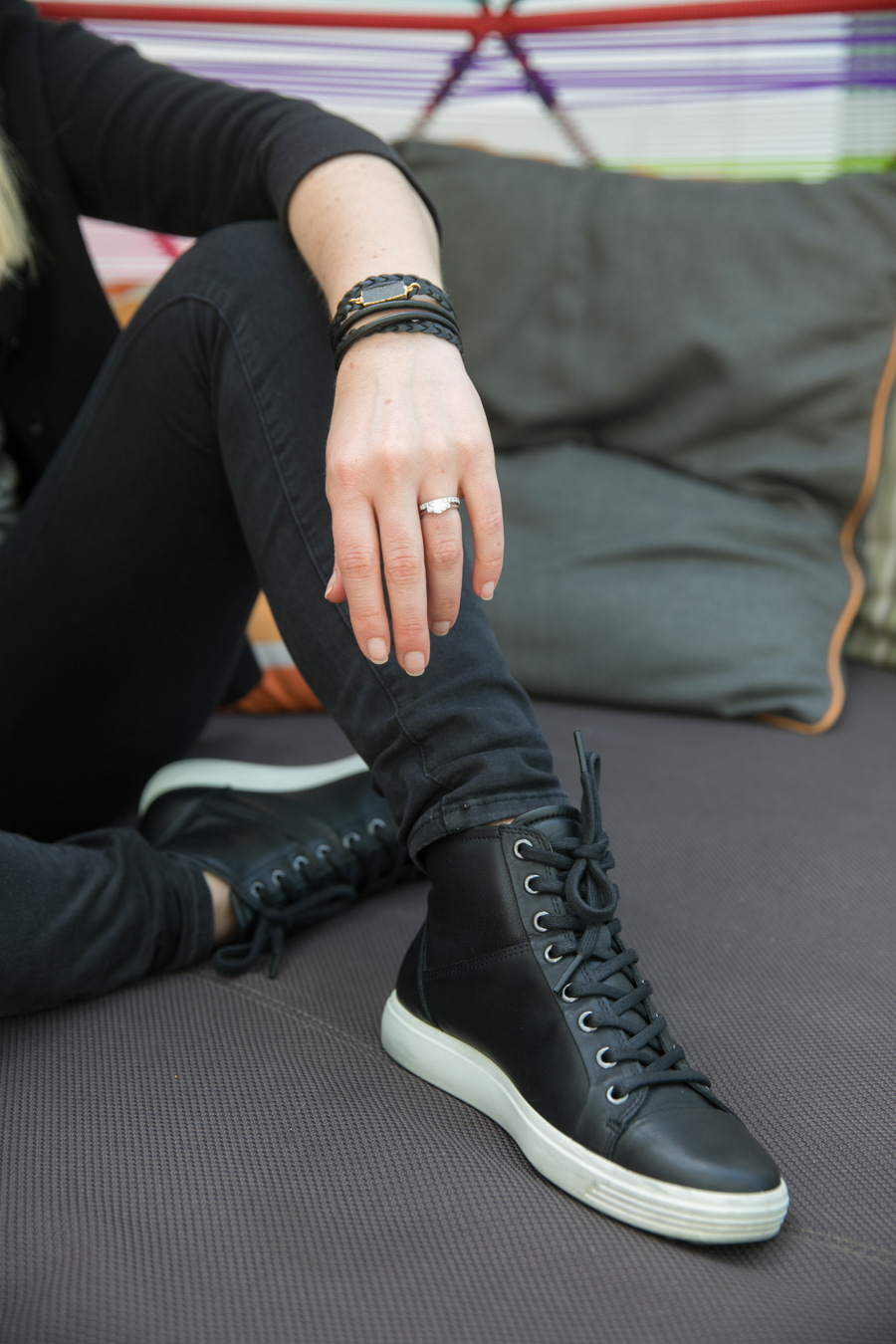 The Classic Tee | Eddie Bauer Sweater (similar)
FRAME Denim Jeans (similar) | ECCO High Top Sneakers
Mickey Lynn Wrap Bracelet (c/o) | LAGOS X Ring
Posing for Blog Photos
When I first started blogging, I was unbelievably uncomfortable taking outfit photos. I looked awkward – there was no hiding it.
Over time, I've gotten a tiny bit more comfortable with it, but mostly my husband and I just started getting up earlier and getting to know spots that are deserted on the weekends to take photos.
I still uncomfortably giggle as I tell people go ahead (they don't want to wait for us to finish).
When I used to shoot photos with Karen, my food blogger/photographer friend, she'd always suggest leaning, sitting, crossing my legs, and things that just felt so unnatural to me. I'm not great at looking poised and I want the photos for the blog to be authentic and relatable as much as possible.
Slowly, however, she broke me down a bit as you can see in this high top sneakers outfit. Now I'll lean, sit, cross my legs, and even use "props" like this amazing seat of so many different colors upon occasion! She always makes me feel so comfortable (she shot our wedding after all) and for that I'll always thank her.
And the fact that she's a Dodger baseball fan must be overlooked. Luckily our love of baseball in general, food, California, and the outdoors supersedes our sports rivalry!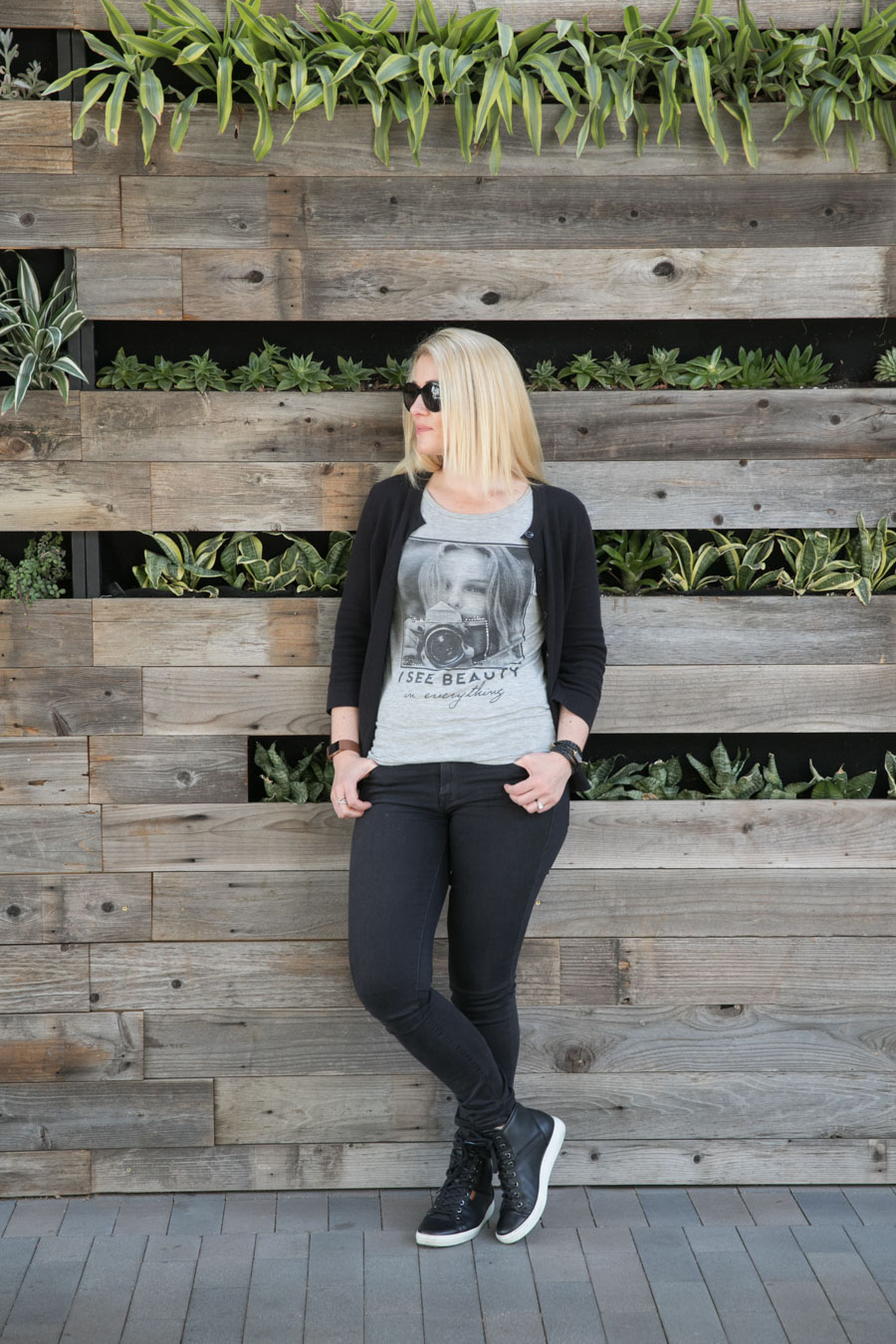 Want more sneaker outfit ideas for women? Check out these sustainable sneakers and a white sneakers with a blazer! They're great spring, summer, and fall looks!
My black high top sneakers are also great in this layered leather jacket look, and to finish off this grey jeans outfit, and for travel in chilly weather!
Get this high top sneakers outfit. . .