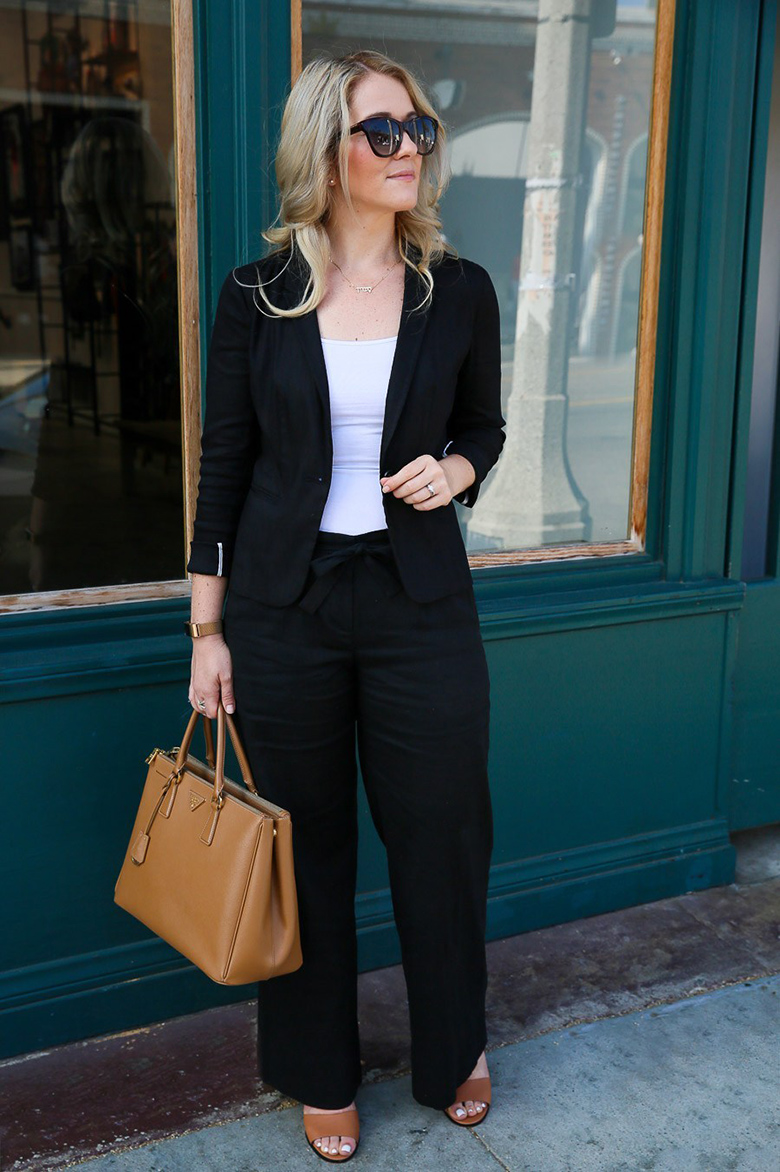 Here are a slew of sustainable wide leg pants for all shapes, sizes, and styles because what looks good on me might not be ideal for you style and shape!
My first pair of wide leg pants was a somewhat impulse buy in grad school (15 years ago?). I still have them, still love them, and still wear them.
As someone who's interested in sustainable living, I've found that there is a general view that those of us concerned about the environment look and dress a certain way. Clearly I don't fit the mold at all and I don't think anyone needs to.
So besides making the switch to clean beauty, discovering more sustainable jean brands (because jeans is where my heart is at), I'm slowly discovering more brands concerned with their environmental imprint that make beautiful clothes that I WANT to wear!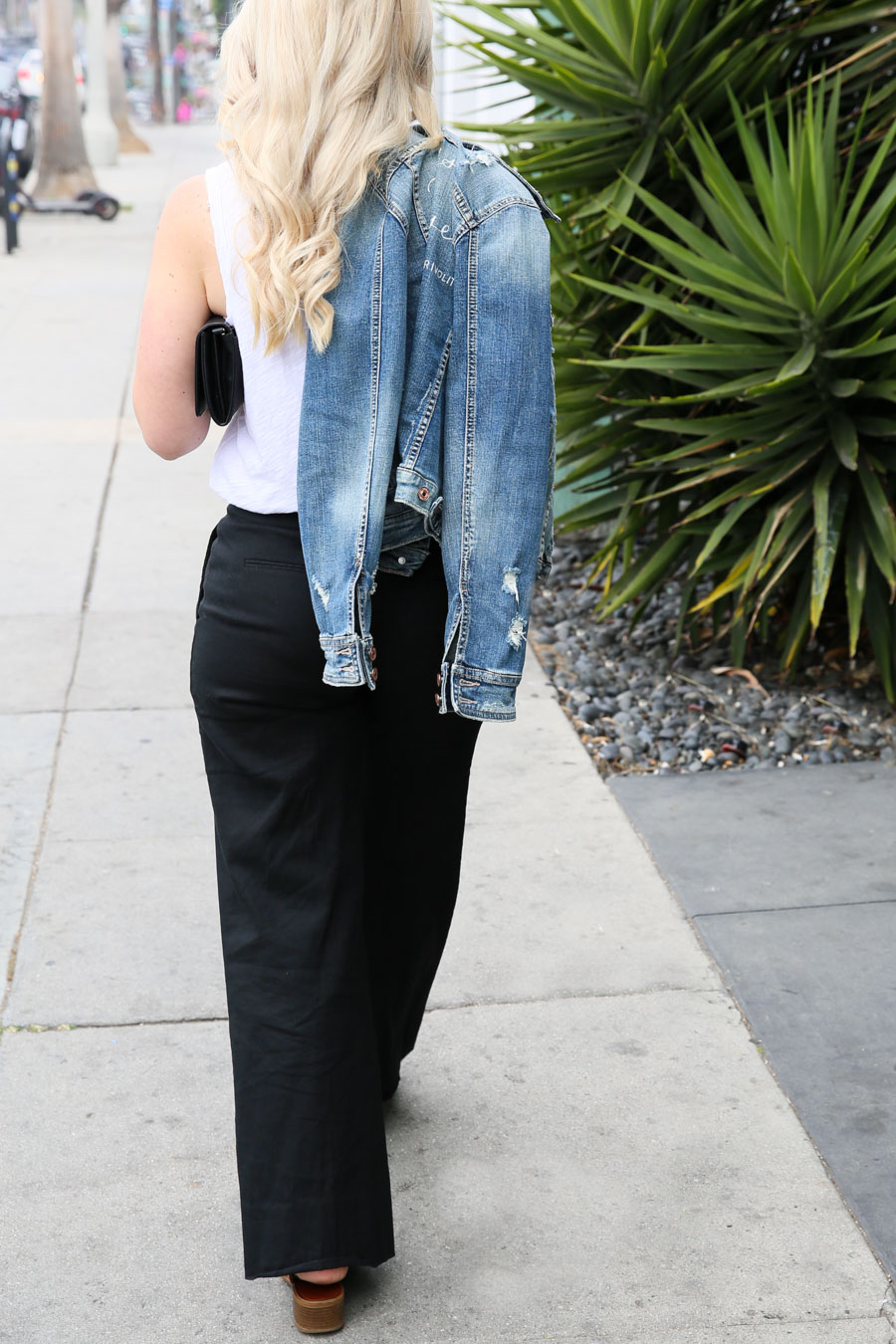 Sustainable Wide Leg Pants
I was scared of the wide leg trend for a while, but then I wholeheartedly fell in love. If you're still on the fence about the style, here are a few questions answered to try to convince you to give them a go!
88% Tencel, B Corp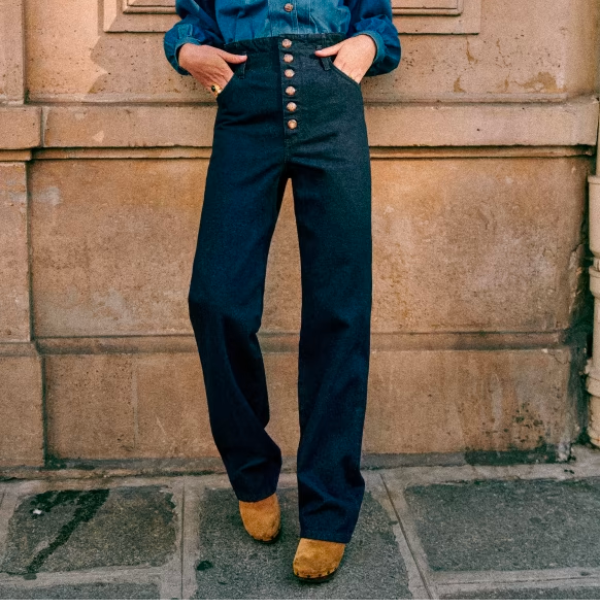 B Corp, Fair Labor, Recycled Packaging
How to Style Wide Leg Pants
There are a few styles of wide leg pants. I think you absolutely have to go with higher-waisted pairs. The combination of the low waist and largess size of the leg just isn't flattering on most body shapes.
So, because you're opting for a high waist AND because the pants aren't fitted, I recommend a fitted top.
If you look at this wide leg pants outfit for spring and this one for work, you'll see fairly fitted tees and tanks TUCKED IN!
Most wide leg trousers have fun details around the waist (e.g. ties, bows, belts, etc.), so let that be your pop of fun!
100% Organic Cotton, B Corp
100% Tencel, Fair Labor, Recycled Packaging
What Shoes to Wear with Palazzo Pants
The options for shoes with wide leg pants are endless, but I have a few thoughts.
Obviously heels would look great – elongating your leg. If you aren't into heels, however, then any sort of tailored shoe would work.
I would avoid a sluffy sandal or sneaker. Remember, you want to pair classic and tailored with the wide legs. And I'd avoid flats if the pants are a little too long.
Try to make the rest of your outfit as minimalistic (in terms of cut) as possible!
Fair & Equitable Woman-Labor Focused
Cropped or Full Length Wide Leg Pants
So I think you could go either way with this one. The tricky part of the wide leg pants trend isn't those last six inches, so you pick out what feels best.
And another tip. If you're just experimenting with your first pair, go with black. It's universally flattering and a great way to ease into the silhouette without anything too shocking!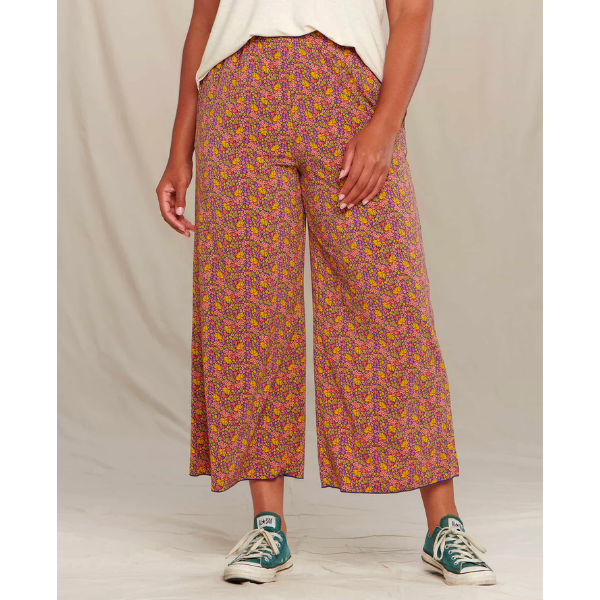 88% Recycled Polyester, 1% For the Planet
100% Tencel/Linen, Compostable Packaging
Looking for more summer outfit ideas? Try these organic shorts outfit for casual outings and embrace French summer style in a look that flatters everyone!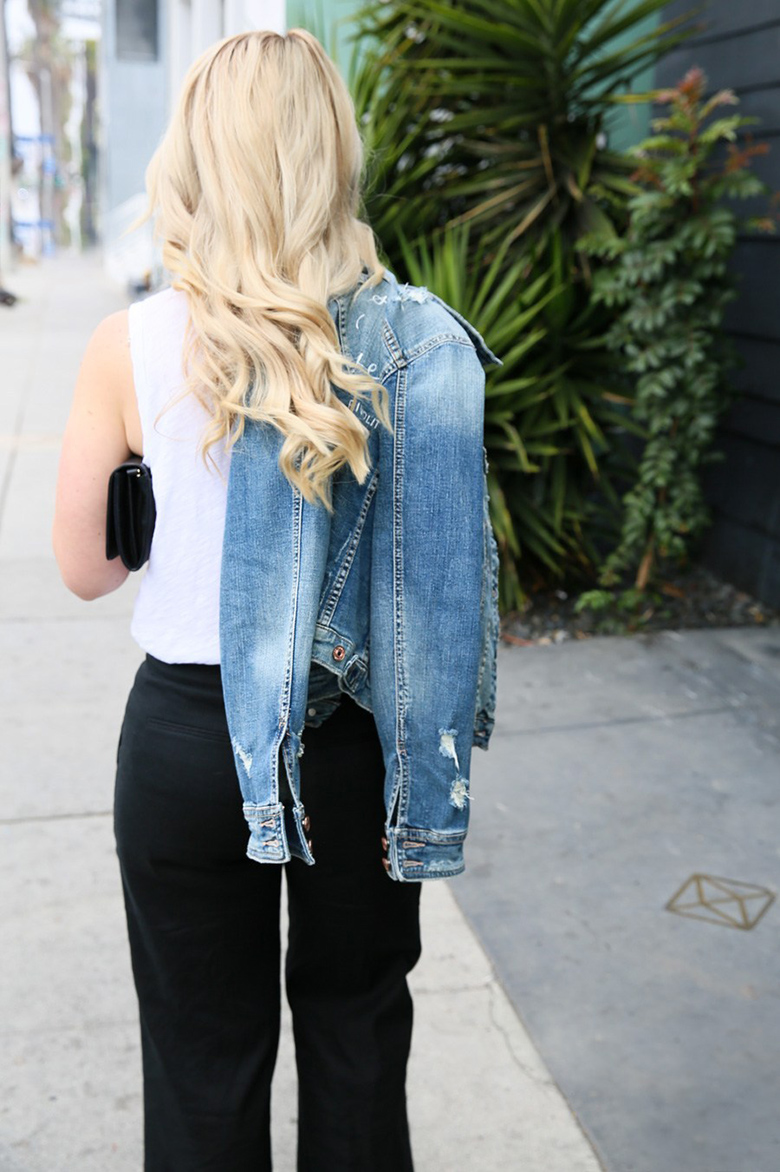 Get these Pants. . .