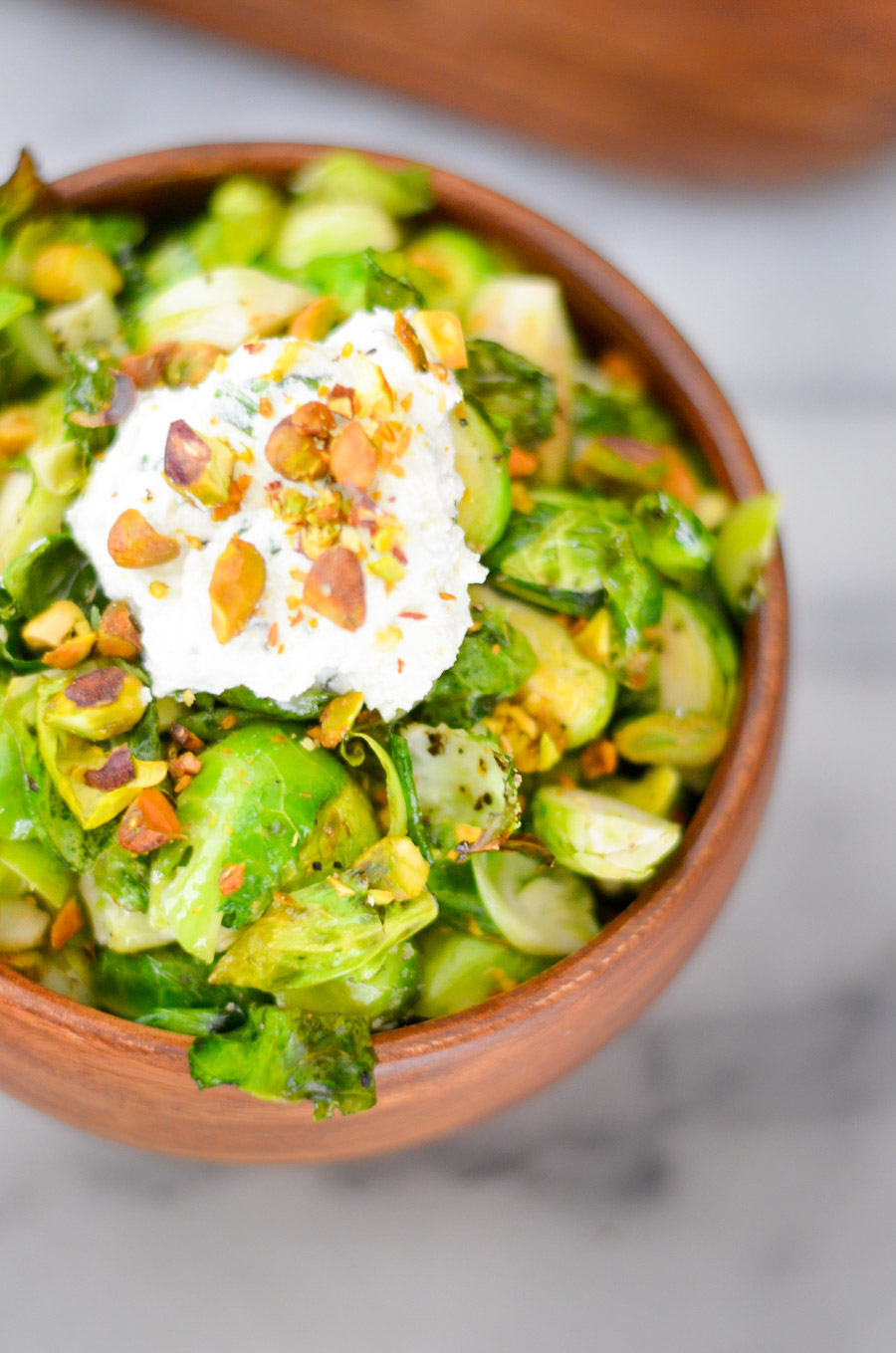 If you're trying to solve the mystery of why baked brussels sprouts (roasted really) are so good sometimes and not others – this is for you!
Brussels Sprouts might be the last vegetable I learned to like. I enjoyed them a handful (maybe two) times ever, but every other time, I was pretty sure I was being poisoned by the chef and couldn't for the life of me why people ate them.
I also couldn't figure out why I liked it those two times. It was a perplexing mystery for a few years of life there, I'm not gonna lie.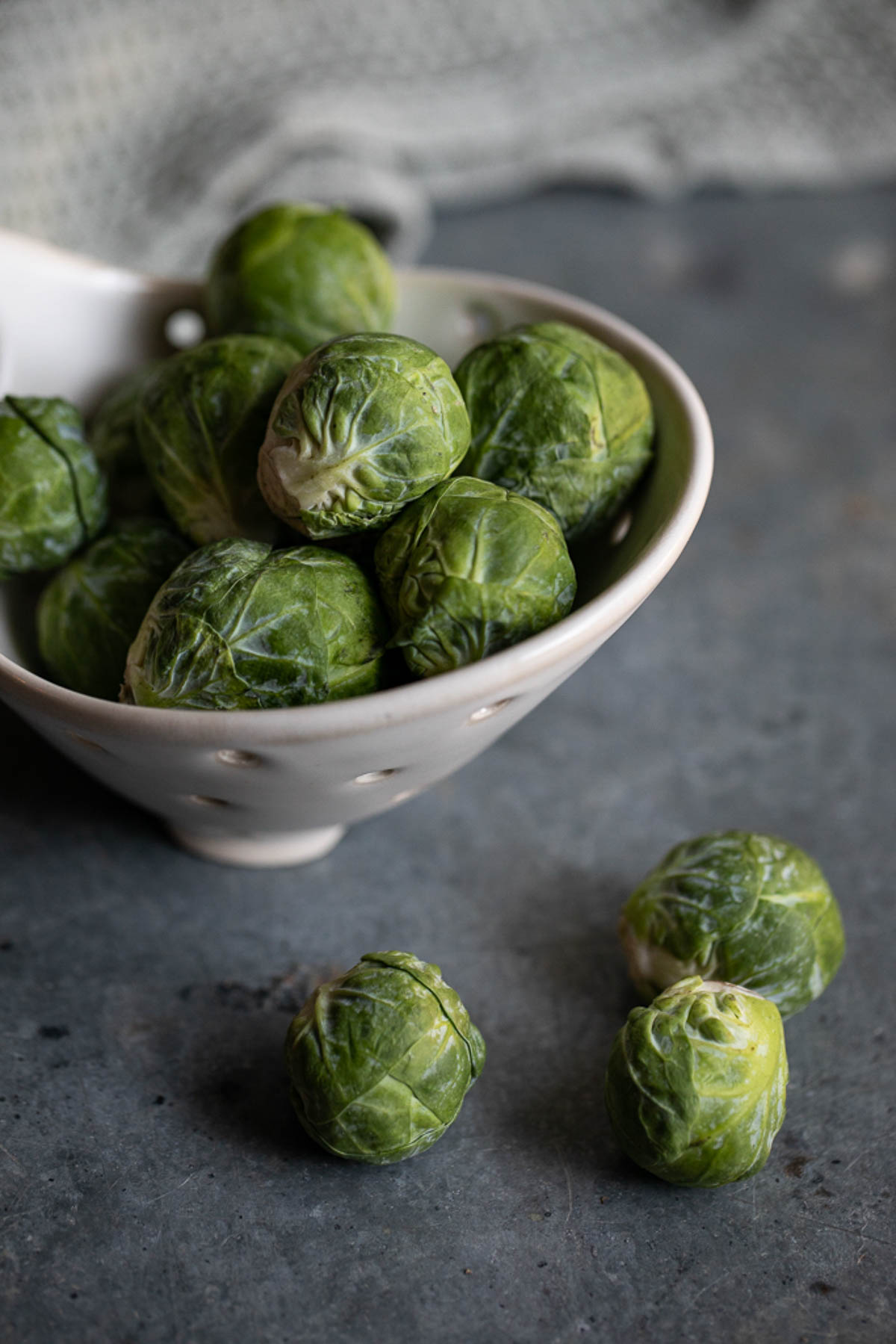 The mystery was debunked for me in a cooking class I took in Charleston, South Carolina at Zero George Street Hotel. The bitterness, or "poison" as I so naively called it, is located in the stem of those green things, so if you remove the stem (or at least a good amount of it), the bitterness disappears!
And now I'm a total brussels sprouts lover! Not to mention the fact that roasted brussels sprouts are mouthwatering!
Perfectly Baked Brussels Sprouts
Baked brussels sprouts and roasted brussels sprouts are the same thing. I think people associate that lovely crispiness with roasting and not with baking, but nevertheless – same recipe
HOW TO SELECT SPROUTS
Brussels sprouts are often sold either loose or still attached to the stalk. Both are fine, but those attached to the stalk will stay fresher longer, so plan to use loose sprouts sooner rather than later.
You'll want to avoid and/or remove yellowing or brown leaves as this indicates a lack of freshness.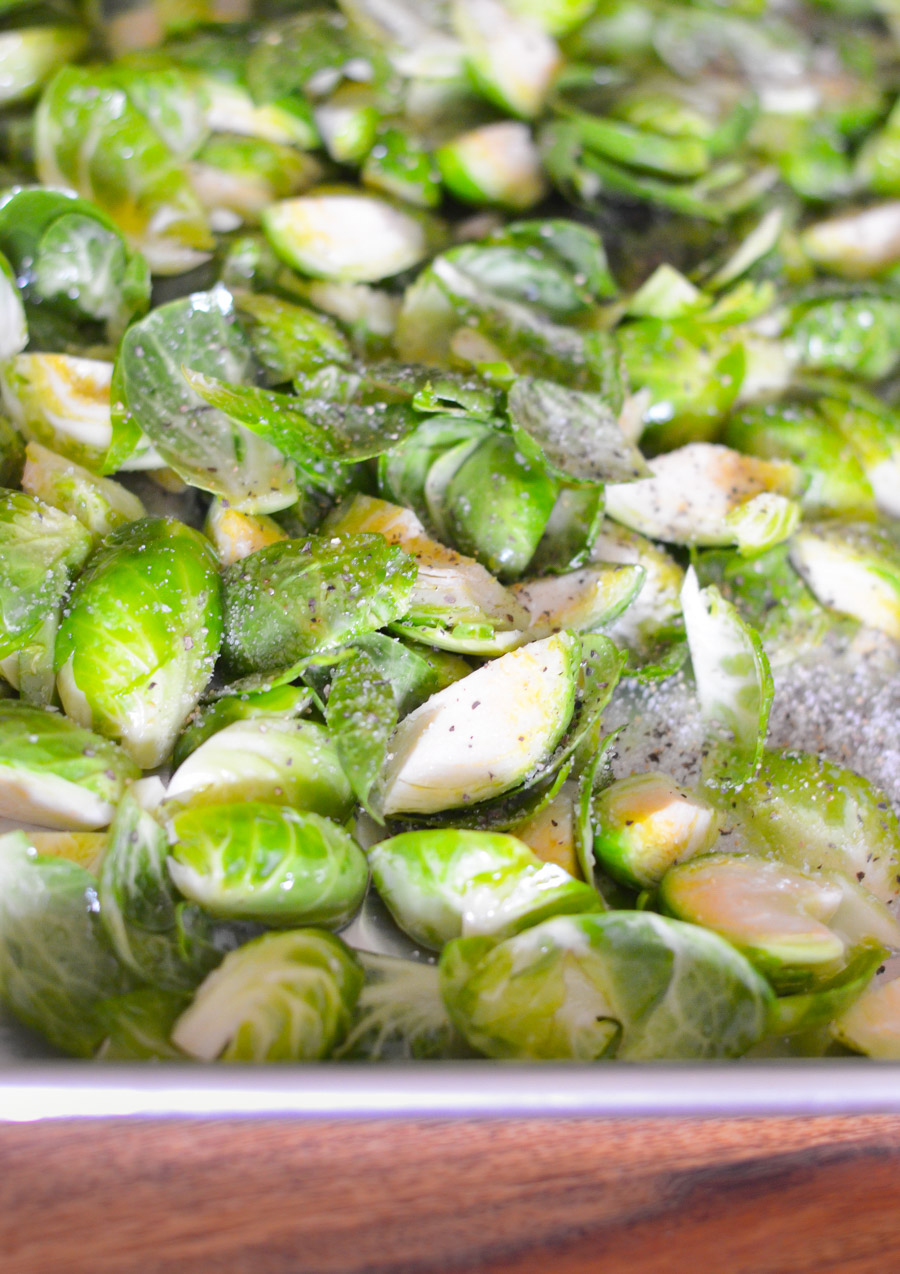 How to Cut Brussels Sprouts
You can go all out and remove the leaves from the stem, but that's very time consuming (at least for this impatient lady).
As you can see from the image and in the video, I cut off the bottom quarter inch or so of the brussels sprout. Then I halve or quarter each one.
Carefully cut out the stem at an angle. It'll be easiest with a paring knife. Then cook your brussels sprouts as you wish. We love them roasted with olive oil, salt, and pepper so much more than any other way, but you do you!
How to Serve Brussels Sprouts
If you do make baked brussels sprouts (this technique really is foolproof) then I can't encourage you enough to top them with some herbed goat cheese and chopped, salted pistachios for one of the best side dishes you can imagine!!
The plain roasted sprouts are good – to be sure. But with the nuts and goat cheese – positively divine!!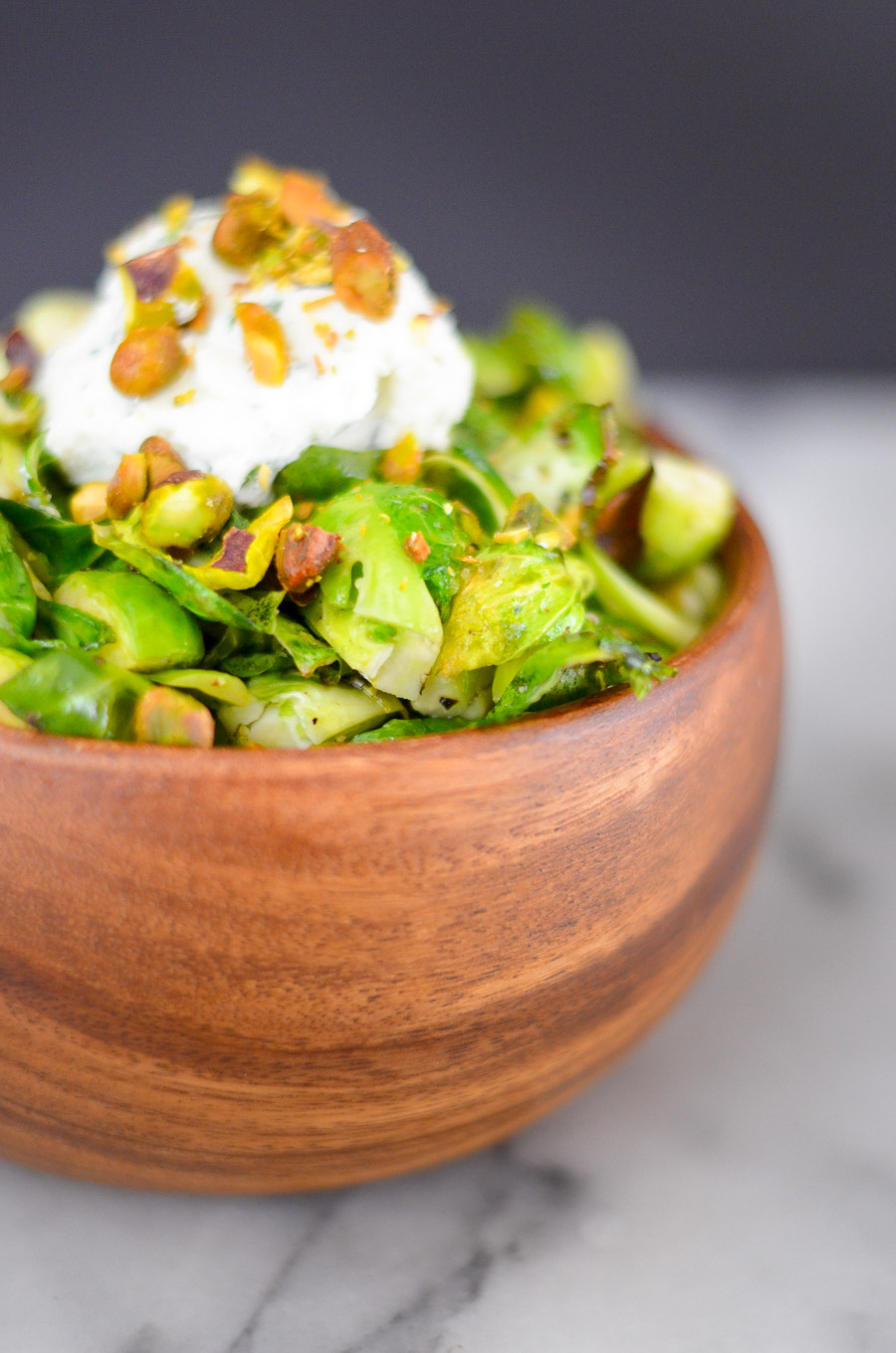 Print Recipe
BAKED BRUSSELS SPROUTS
If you aren't sure you like brussels sprouts, you have to try this recipe. By cutting out the core, roasting the sprout halves, and topping them with goat cheese, I can almost guarantee you'll love brussels sprouts by the end! Baked brussels sprouts for the win
Ingredients
1

lb.

brussels sprouts

3

+ Tablespoons olive oil

1

teaspoon

salt

½

teaspoon

pepper

optional toppings: herbed goat cheese and salted

roasted pistachios
Instructions
Preheat oven to 400 degrees.

Halve or quarter and de-core brussels sprouts. Don't discard leaves that fall off during cutting.

Combine sprouts, olive oil, salt, and pepper.

Spread evenly on large sheet pan.

Roast 12-15 minutes depending on desired doneness. Stir halfway through cooking time.

Top with herbed cheese and nuts.
Nutrition
Calories:
94
kcal
|
Carbohydrates:
7
g
|
Protein:
3
g
|
Fat:
7
g
|
Saturated Fat:
1
g
|
Polyunsaturated Fat:
1
g
|
Monounsaturated Fat:
5
g
|
Sodium:
600
mg
|
Potassium:
294
mg
|
Fiber:
3
g
|
Sugar:
2
g
|
Vitamin A:
570
IU
|
Vitamin C:
64
mg
|
Calcium:
32
mg
|
Iron:
1
mg