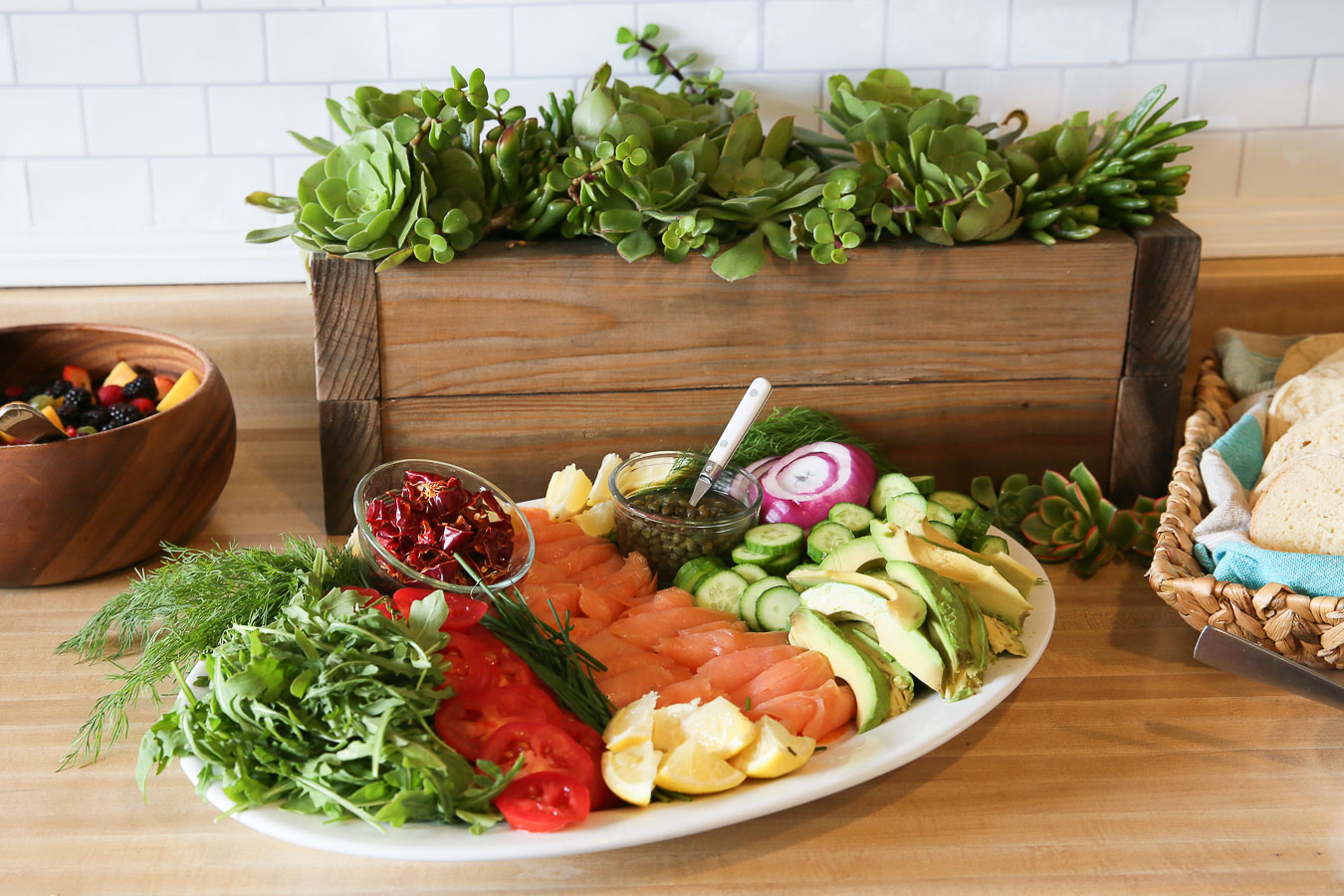 A few weeks ago, a few favorite ladies of mine got together to celebrate our little guy and me. It was one of those perfect afternoons surrounded by wonderful people and nothing but smiles! A few of my dear friends offered to host a little something here in LA and they did it so seamlessly, simply, and elegantly that I just had to share! The theme? Well, a succulent baby shower with great food basically (i.e. me in a nutshell)!!
Succulent Baby Shower
Because we don't have a theme or color scheme for our little guy (besides our go to gray of course!), my friend Tammy pulled out the stops with her succulent decorating skills. In theory everything she did was so simple and easy, but it just looked oh so amazing!
Besides the gorgeous decor, the fresh food (with tons of produce) added so much color to the setup. This water dispenser is filled with water and Ojai Pixie Tangerine slices. Then there were a few succulent pieces along with some whole citrus at the base!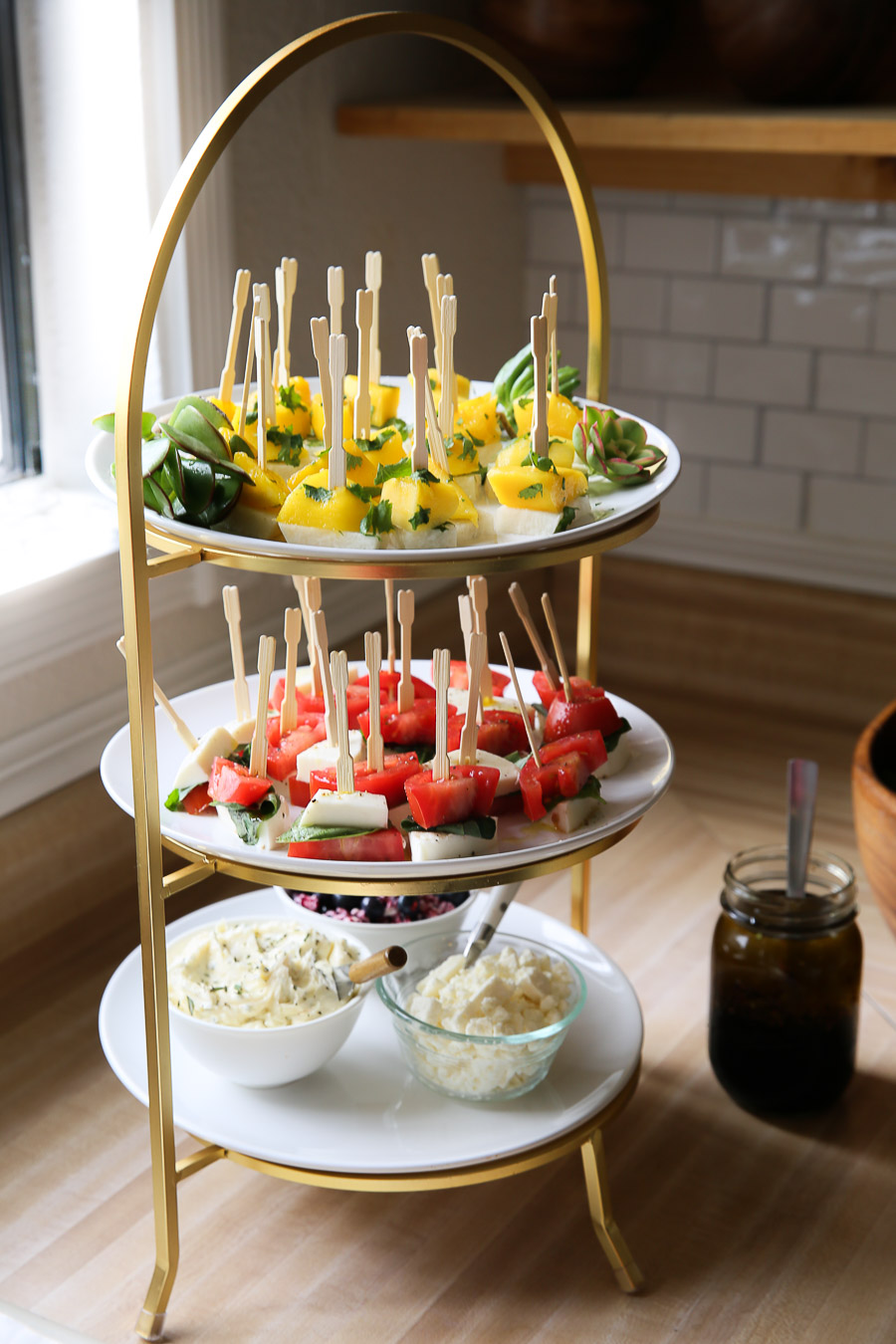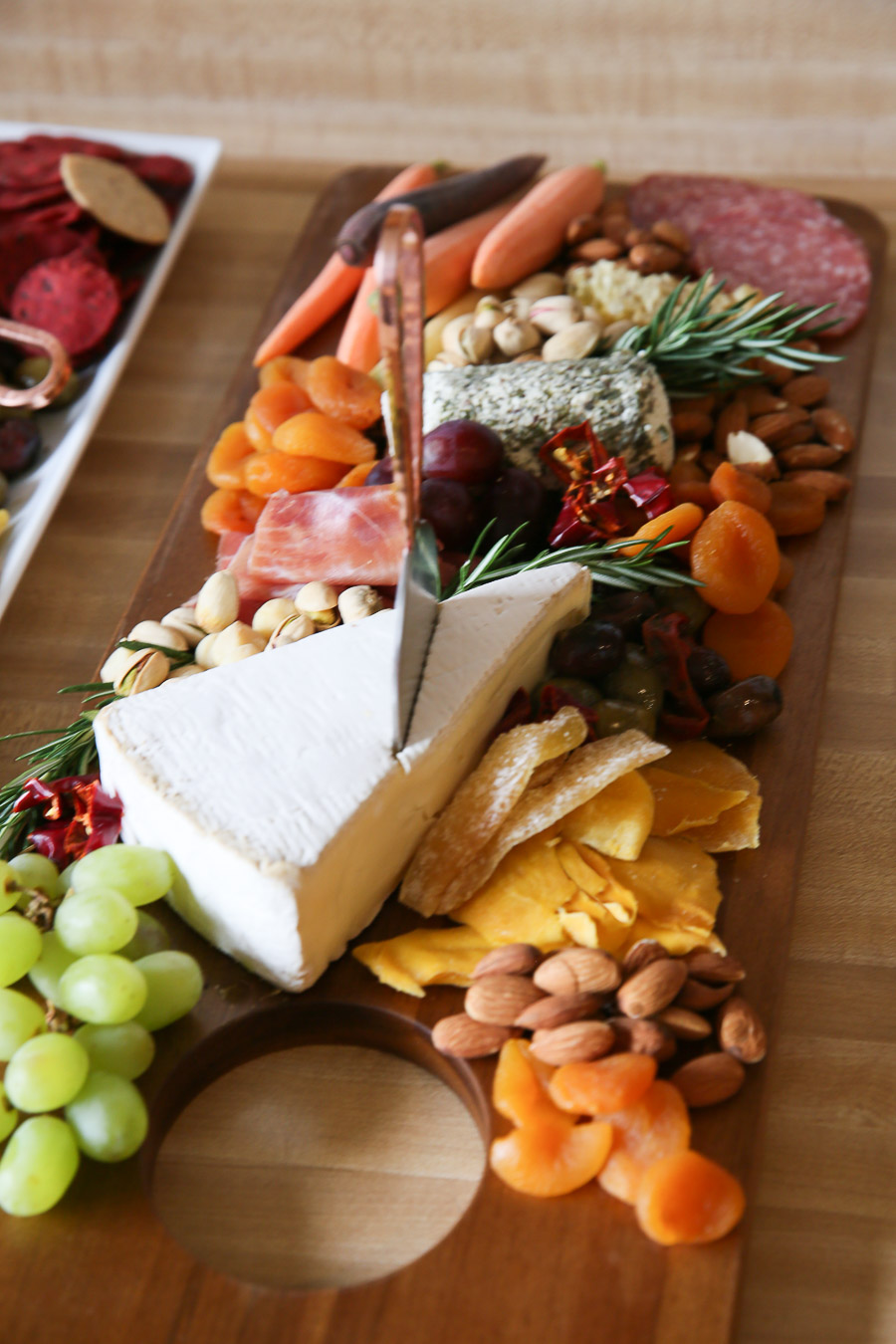 Baby Shower Hors d'oeuvres + Bagel Bar
We all met at lunchtime, so obviously food was going to be the centerpiece. The ladies set up a bagel + smoked salmon DIY bar of sorts. There were sliced bagel halves to toast, cream cheese, compound butters, salmon, and all the usual toppings – onion, dill, cucumber, tomato, arugula, and avocado (produce all kindly donated from Melissa's produce)! Then the capers and anaheim peppers grown and dried by Karen! She's a wonder at dehydrated produce!
It was really hard to only make one setup and not five bagels with different toppings. I did overdo the layers of tastiness though. Not to fret!
Then we moved on to the elegantly displayed charcuterie and veggie platters arranged by Emily (the same one who takes most of my blog photos)! With at least one friend who's gluten-free, there was a special board without gluten. I usually make large charcuterie platter appetizers, but I just loved these smaller boards lined up on the counter – so easy and beautiful!
And finally (besides dessert – below!!) was the 3-tier stand of munchies. The top layer had fresh mango and jicama. Layer two was tomatoes, mozzarella, and fresh basil. And then the compound butters to enjoy as we all pleased!!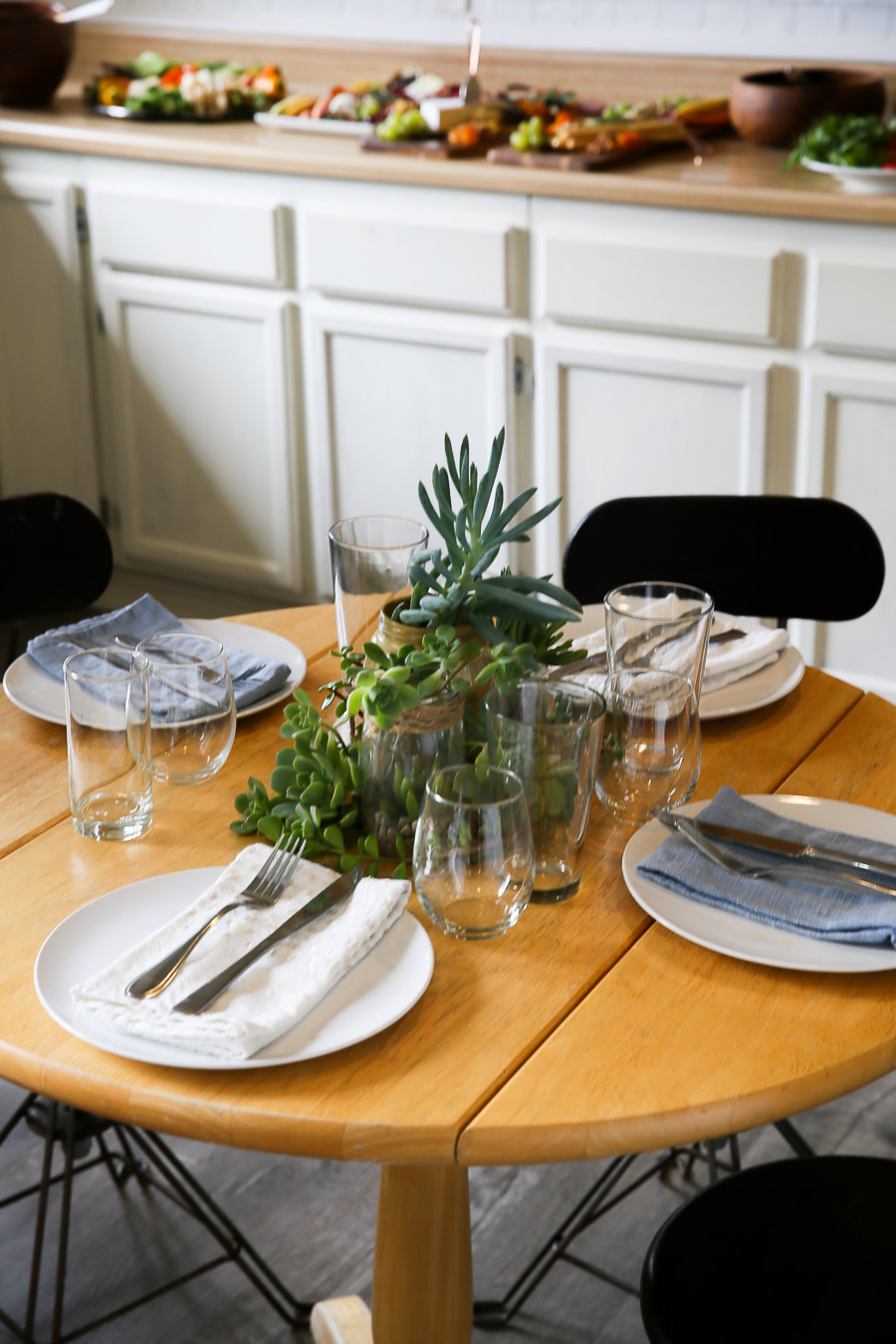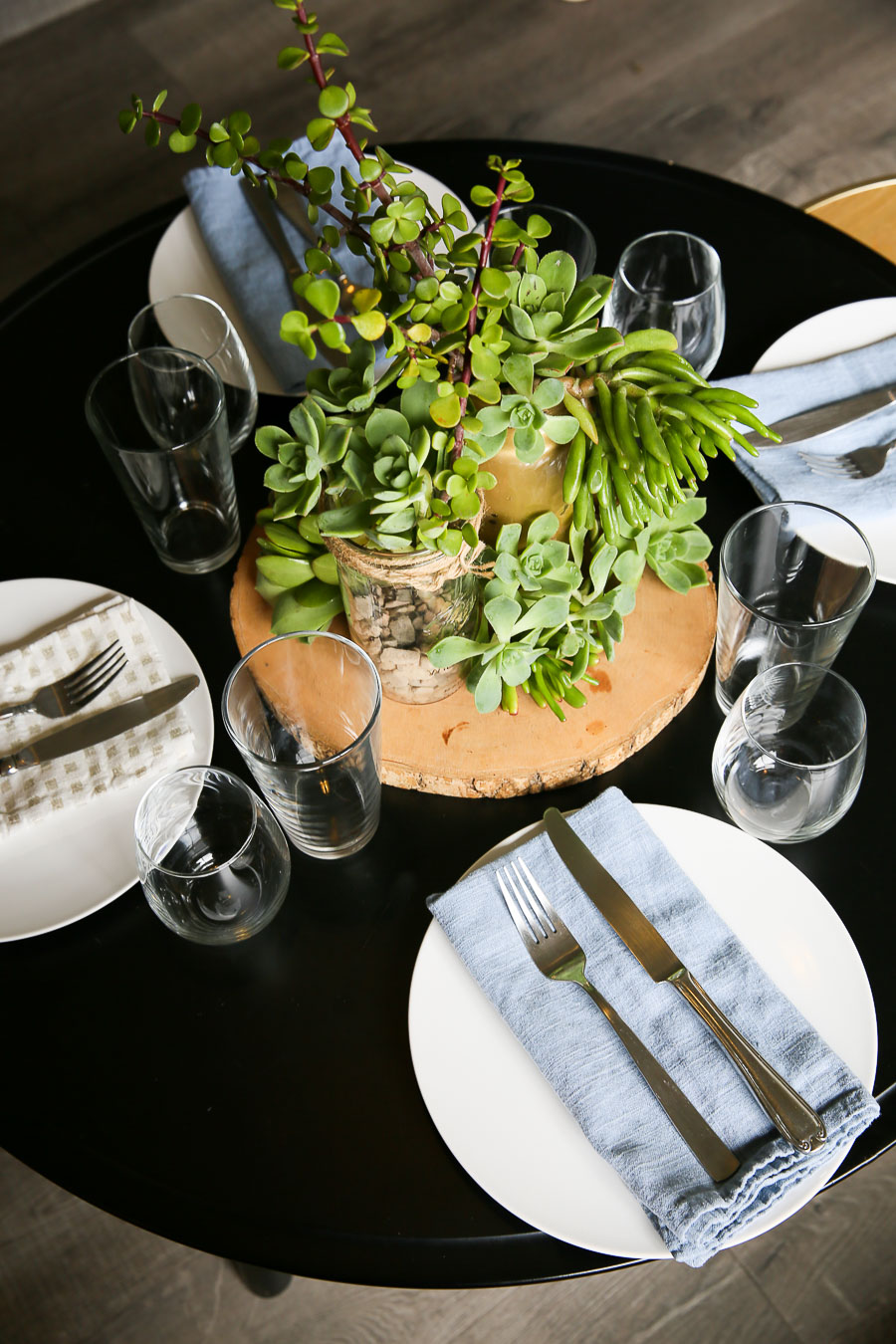 Succulent Centerpieces
Originally the ladies planned to have us eating outside. Surprisingly this May morning was misty, however, so they moved the table setup indoors. There were small tables with seating for 3-4 per table. Each table had a beautiful centerpiece of succulents. Tammy used a combination of wood pedestals, glass jars (some painted, others not), and twine.
I love how she used all different kinds of succulent pieces and how they were in abundance! There were many in the jars, but also some placed around the base!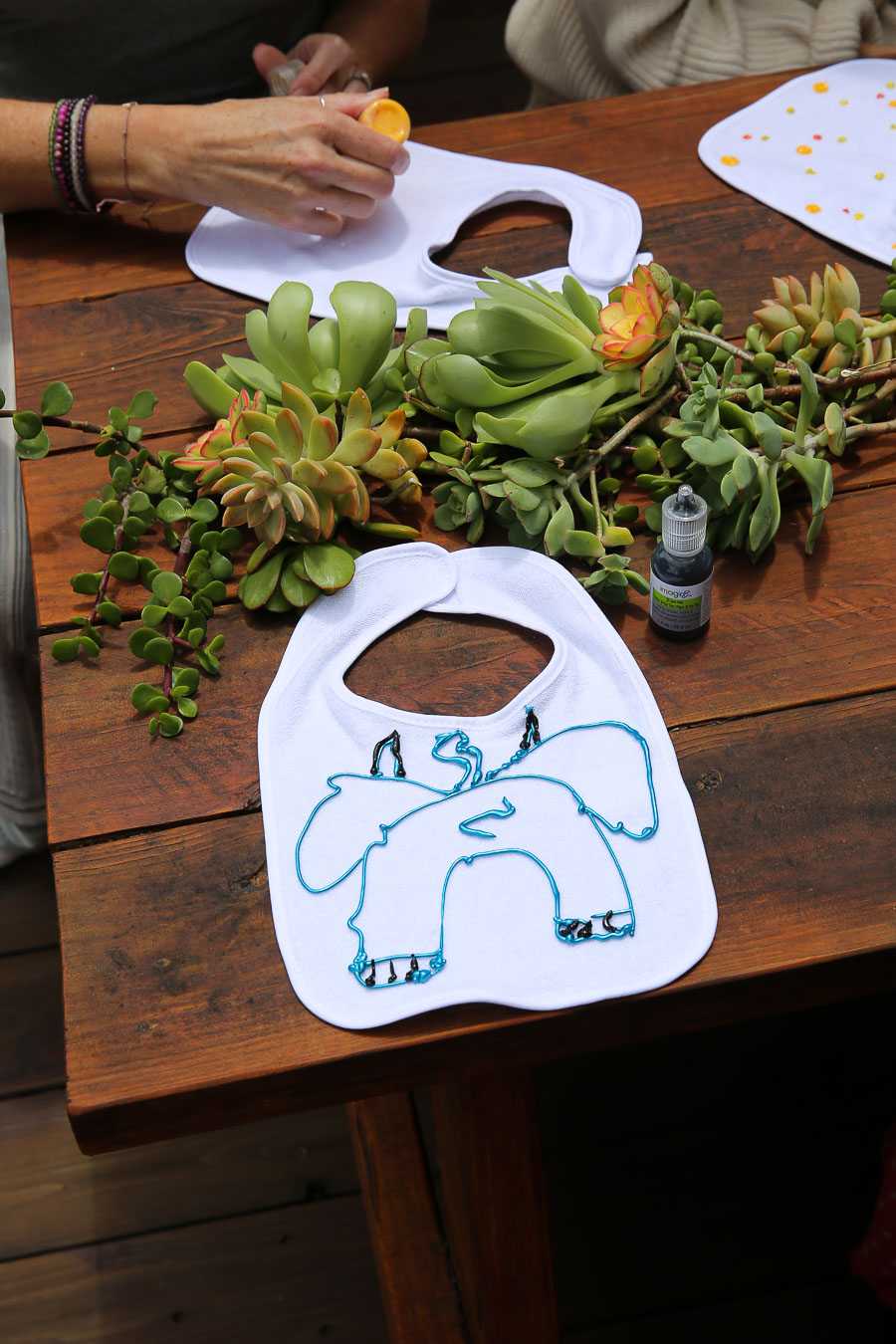 Baby Shower Activities
Luckily the rain cleared as we were eating and enjoying one another's company, so we headed outside for bib-decorating and photos. The ladies had plain white bibs and puffy paint. Everyone decorated at least one or two bibs for the little guy.
And I'm thrilled to share that most of my friends have roughly the same artistic/realist capabilities as me! So we all had fun – no pressure to draw anything perfect! This elephant was pretty fantastic though!
Check out My French-Themed bridal shower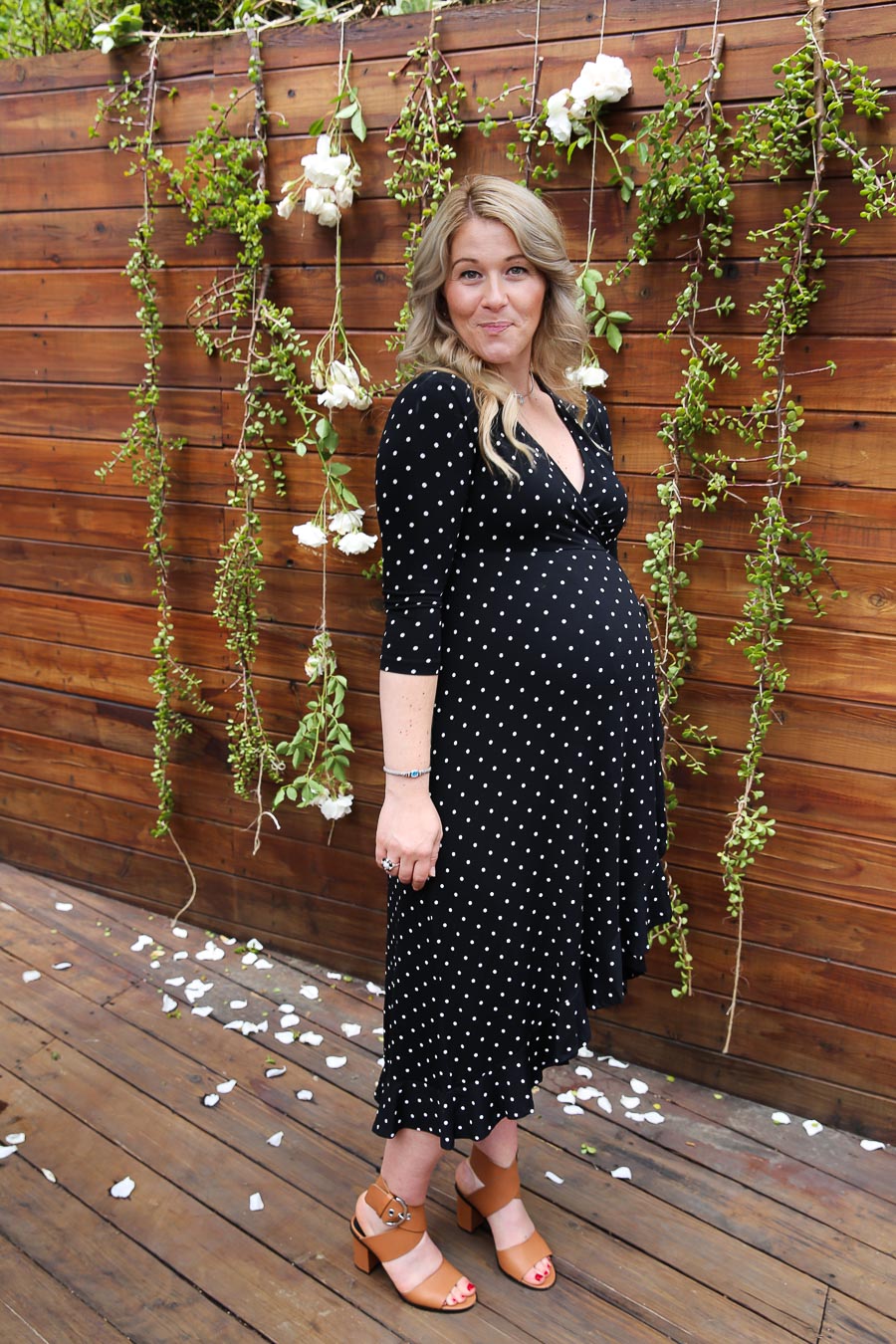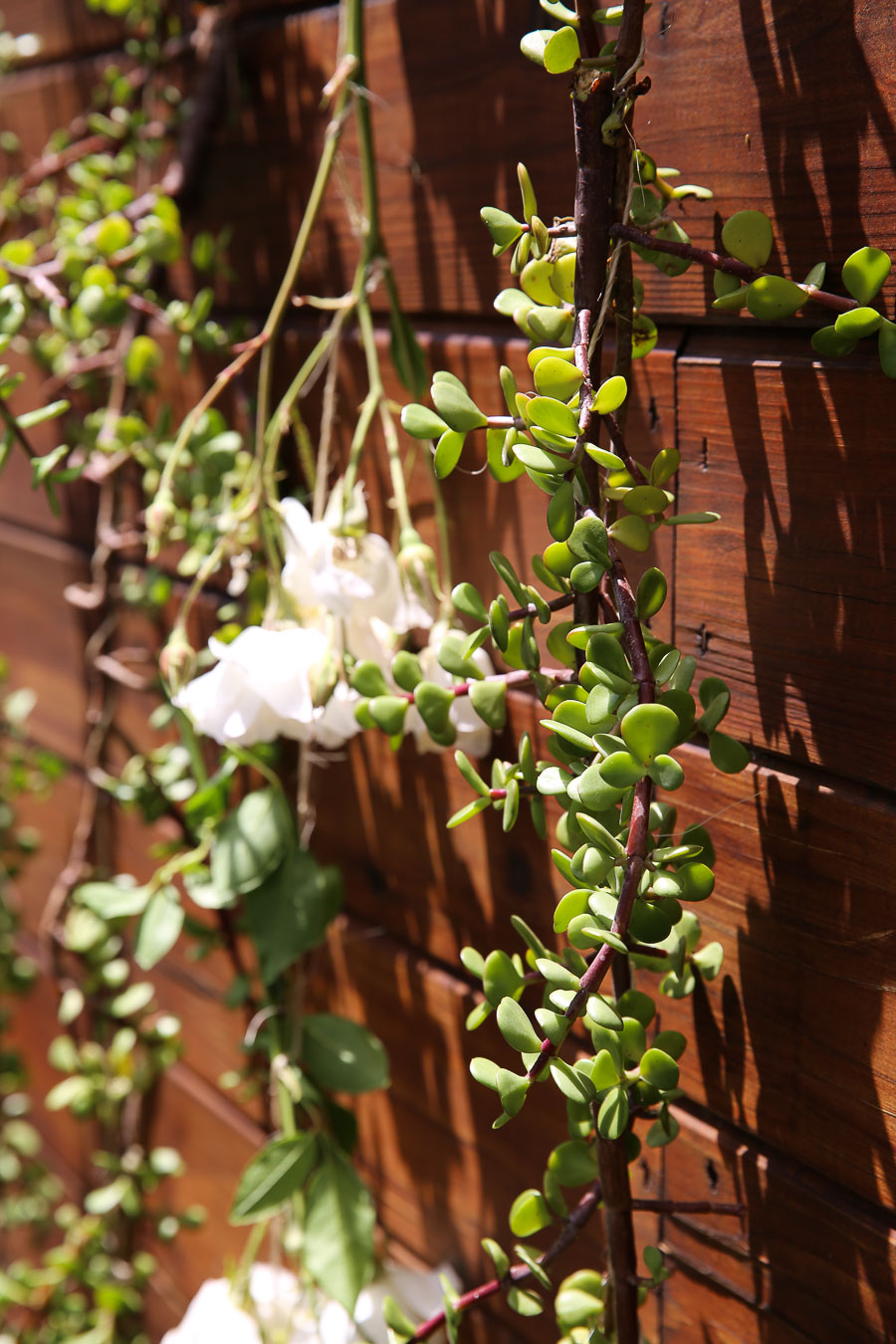 DIY Succulent Photo Wall
So while I loved ALL of the table decorations (yes, still all succulents from her garden), this DIY photo wall was what really stole my heart! I assumed this took hours of intricate work. Apparently it was just twine wrapped around longer succulent branches from Tammy's garden and then white roses from Karen's garden! My friends really put my small green thumb to shame! Luckily they're all willing to help and share with me!!
The photo wall was a great place to snap polaroids with each of the ladies there! And I totally want to have one at my next get-together!
Succulent Baby Shower Party Favors
Ok. Two more succulent baby shower ideas. The first are these party favors – small, but substantial succulent clippings each in a small burlap sack.
Succulent Cake Topping Ideas
And then came the cake. Much to all my food-loving friends' delight, dessert was the famous Tres Leches Cake from Porto's Bakery. The cake was then garnished with fresh berries and succulents. It was the pièce de résistance of the whole shower!!
Get All the Goods for these succulent decor ideas