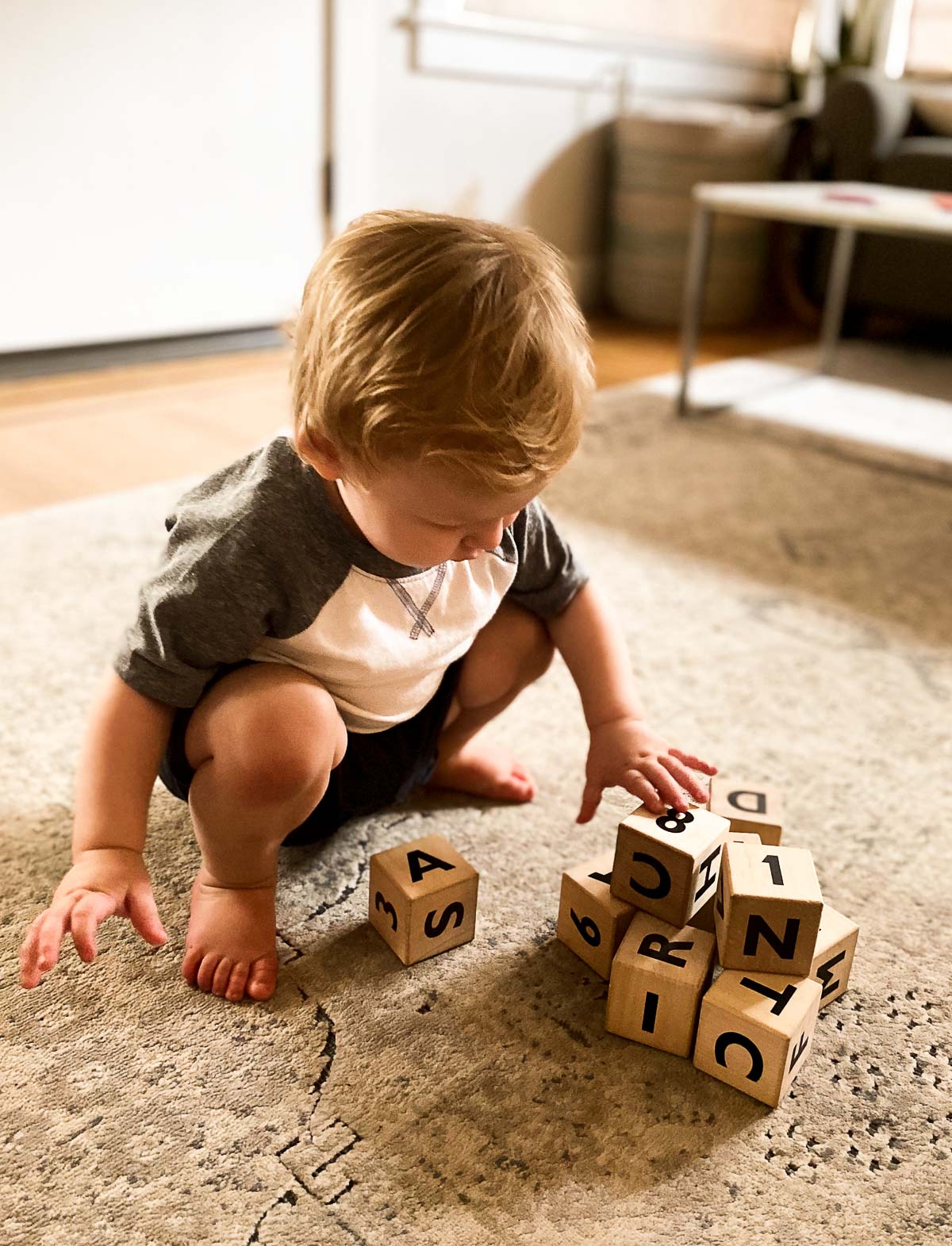 There's something about being pregnant and having kids and realizing how many more things you have to care about. In everything that we do at home and do with and for our little guy, we're imperfect, but we're trying. Finding sustainable kids clothing and stores has made it all a bit easier, however!
In almost every aspect, we're trying not to buy any more than we need, which is so much harder than you'd expect with kids (especially when gifts are involved).
While C may be growing faster than we think possible, he's luckily hit stages where his clothes fit him for a good long while. So we order a little big and ride each piece out as long as we can!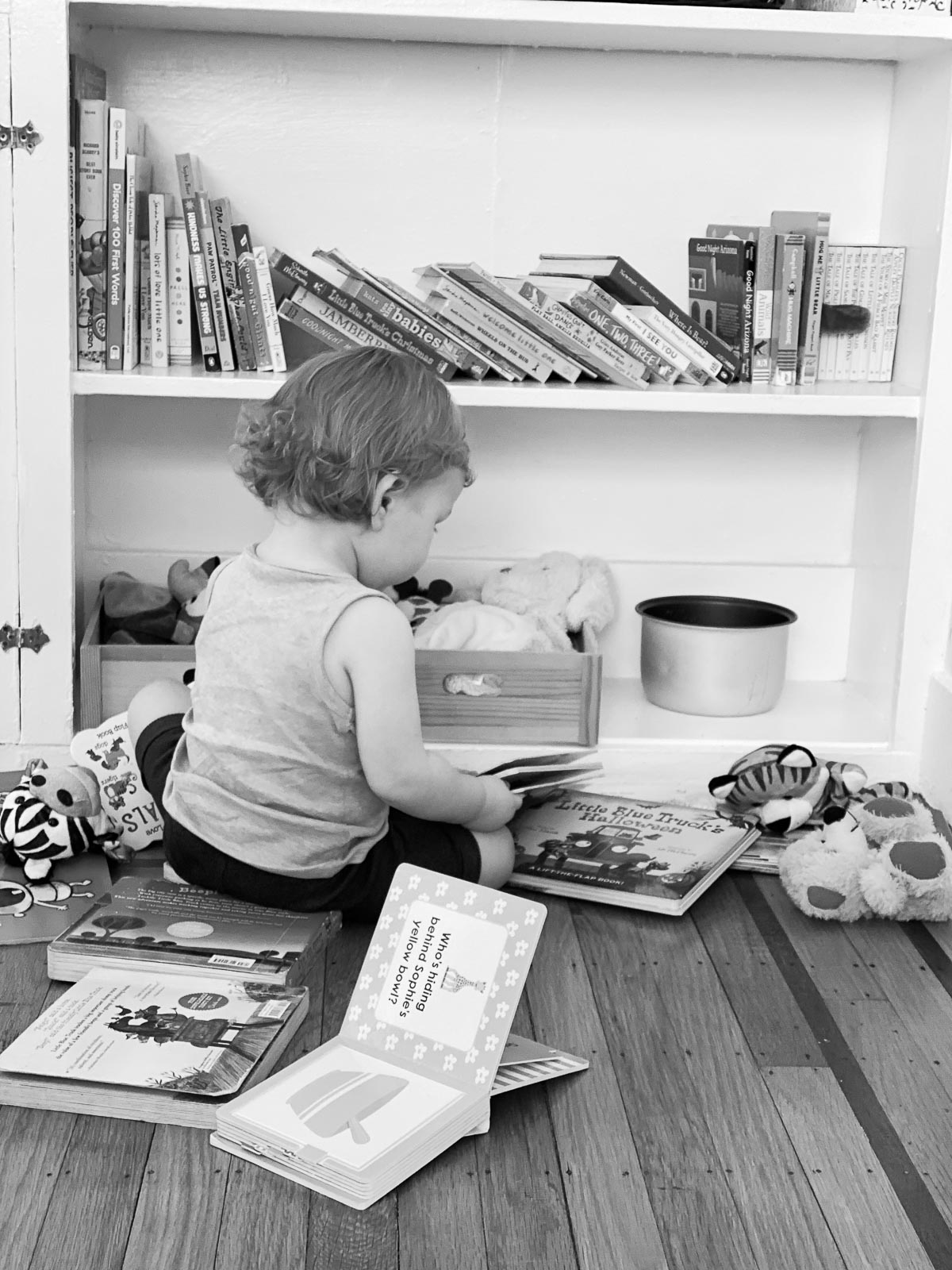 Sustainable Kids Clothing Brands
Simple Folk
Simple Folk sells organic, ethical clothes with a whimsical style to the brand. They have classic silhouettes for just about every need and a lot of earth tones, which we love! They also offer clothes from babies into toddlers, which is very handy.
They make clothes in small batches and their line is GOTS® and OEKO-TEX® certified!
Colored Organics
Colored Organics sells organic cotton kids clothing with an emphasis on ethical production. They have basics from onesies, tee, pullover sweatshirts, and leggings!
Colored Organics offers clothing from newborn up to 12 (though many items are only available up to 6 and 8). If you sign up for their mailing list, you'll get 20% off your first order.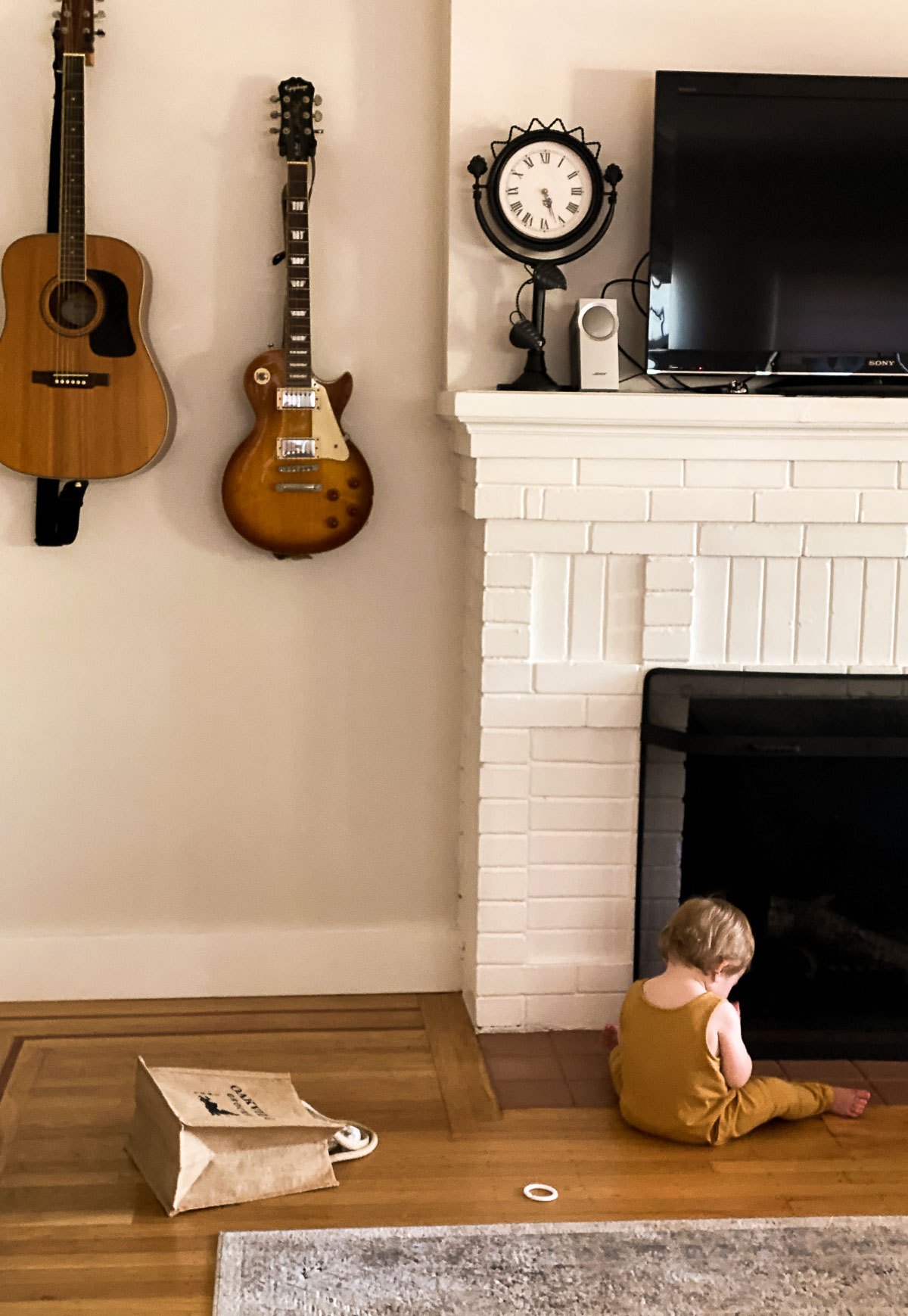 free birdees
Free Birdees sells sustainable kids clothing made from bamboo viscose. The store primarily sells baby onesies and matching pjs sets (up to 10Y in size) in a wide range of patterns and colors (not many solids for older pjs sets). And they have some fun crib and toddler sheets as well as blankets.
primary.com
Primary sells basics in every shape and size and in ever color and pattern you want! Not everything on their site is organic, but all of these basics are made with OEKO-TEX. It's a great place to get anything basic from pjs with feet to onesies, tees, dresses, and sweatshirts.
Wear Pact
Wear Pact is a fabulous source for sustainable clothing (made in a fair trade factory) for the whole family. I get all my sustainable underwear and bralettes from the site. But they also have a great selection of basic baby and kids clothing. Their baby selection is more limited, but then you don't need more than the basics for itty bitty babies!
Their toddler and kids section is more extensive and covers many of your needs including socks and undies! Pact offers sales frequently though they do run in and out of sizes (trying to limit overproduction), so sometimes you just have to keep an eye out.
Winter Water Factory
Winter Water Factory offers certified organic cotton clothing (and baby basics such as bibs and crib sheets) that are made in the US. They have a big selection of adorable prints and solids for everybody's interests, including but not limited to fruits, birds, construction vehicles, farm animals, boats, and bookshelves. They're too cute to skip! Available up to size 10.
H&M Conscious
I'm slightly hesitant to include this one, but in the world of sustainable kids clothing, if you aren't using hand me downs, it can get expensive. And since even I have a limit to how much I'll spend on a kids item, I'd be remiss not to include a slightly better, inexpensive option.
H&M has a great selection of children's clothing and they even have a subsection of H&M Conscious kids clothes. Much of these items are made with organic cotton (look for other materials used if necessary). They have a whole range of basics in all kinds of colors, even lovely neutrals and earth tones.
I feel many of the H&M clothes for children run slim (but not entirely). There are usually many, many reviews for each product, so check those out for sizing help!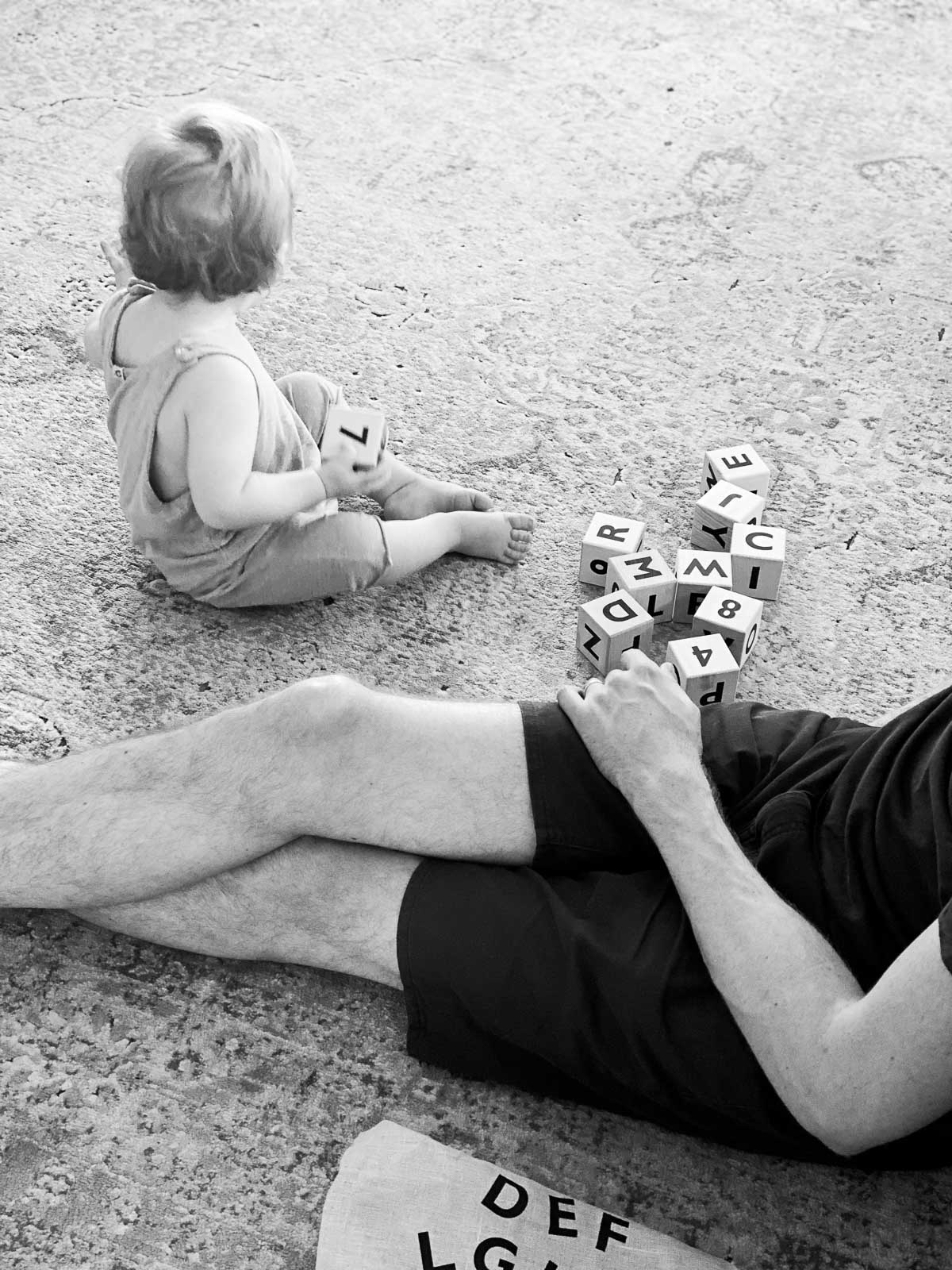 Sustainable Kids Stores
Pehr
Pehr is a store I learned about for their adorable mobiles to hang above cribs. Then I learned about all their kids room decor, toys, and organic clothing (only up to 18 months). All their bedding and apparel is made from organic cotton and they try to eliminate all single-use packaging!
Shop Bitte
Shop Bitte is actually a local store here in Sacramento that I stumbled upon on Instagram before we ever moved. They offer toys, books, clothing, decor, and just about everything you need for kid life. They offer sustainable items for kiddos that are meant to last (probably much longer than just one kiddo will need them)!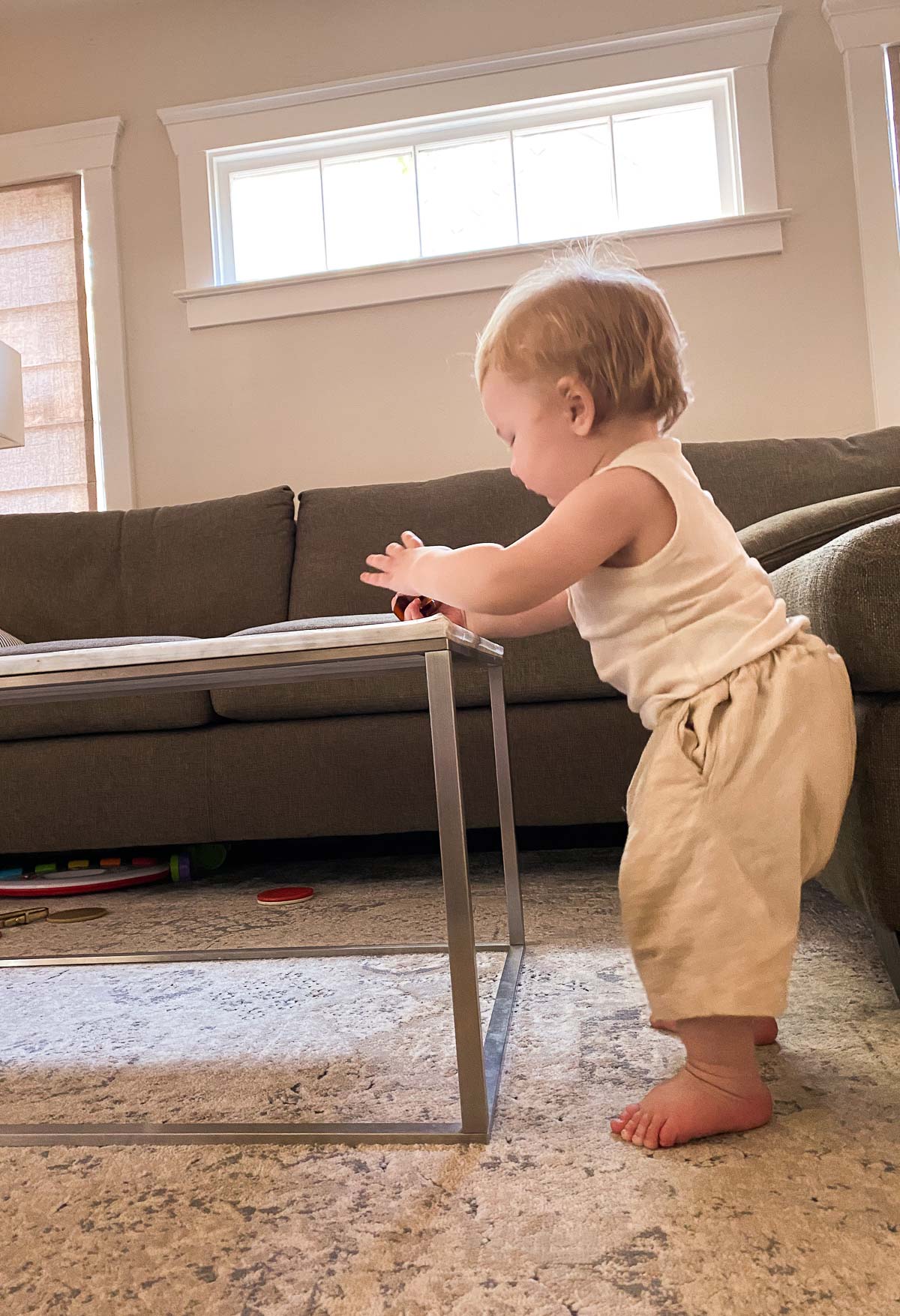 Scandiborn
Scandiborn is my go-to for C's toys as they have a great selection of wood, rubber, and natural items for all the basics. We've gotten his ball, letter blocks, and a loop-the-loop (like they have at doctor's offices but much smaller). We adore each piece.
In addition to a great selection of toys, they also offer quite a bit of nursery decor. It's the perfect place to get ready for a little one, update your kiddo's space as they grow, and to find the perfect gift!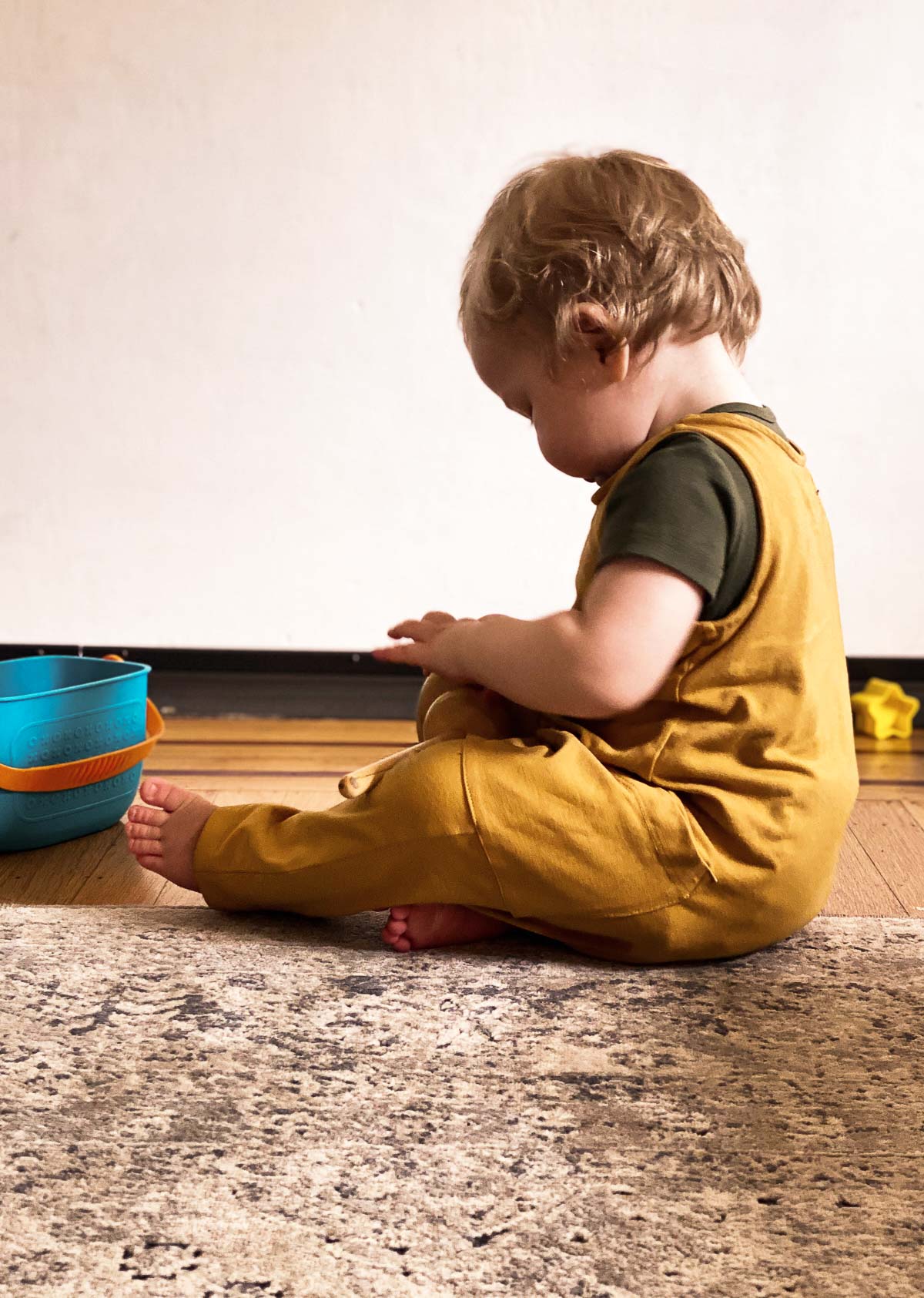 Looking for more? Check out these sustainable kids shopping tips and these wonderful sustainable kids shoes list.