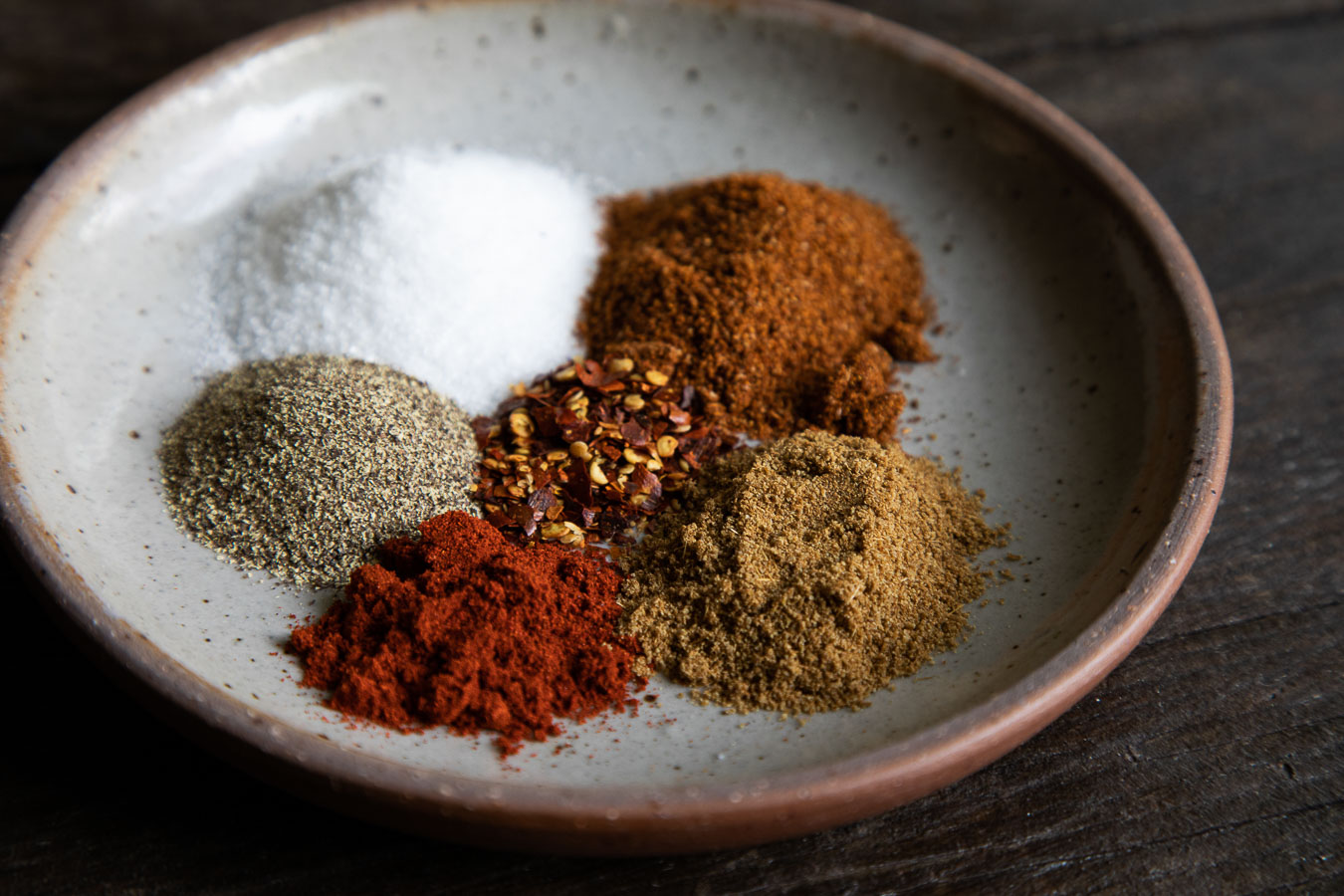 When I was growing up, I made gifts for people. I did the traditional painted rocks and coupon books, nothing too fancy, but the thought and energy were there. I can't quite get away with those same gifts now that I'm older, but it doesn't mean that homemade isn't still a go-to in my book. These homemade spice mixes are easy DIY gifts to make and have that special touch without being over-the-top or expensive.
They're also one of my go to ideas for sustainable gifting!

These would be great gifts for coworkers and new friends, as well as thank yous to hosts. Make the same seasoning mix for everyone or pick an assortment of creations!
Find these perfectly sized spice jars and premade tags.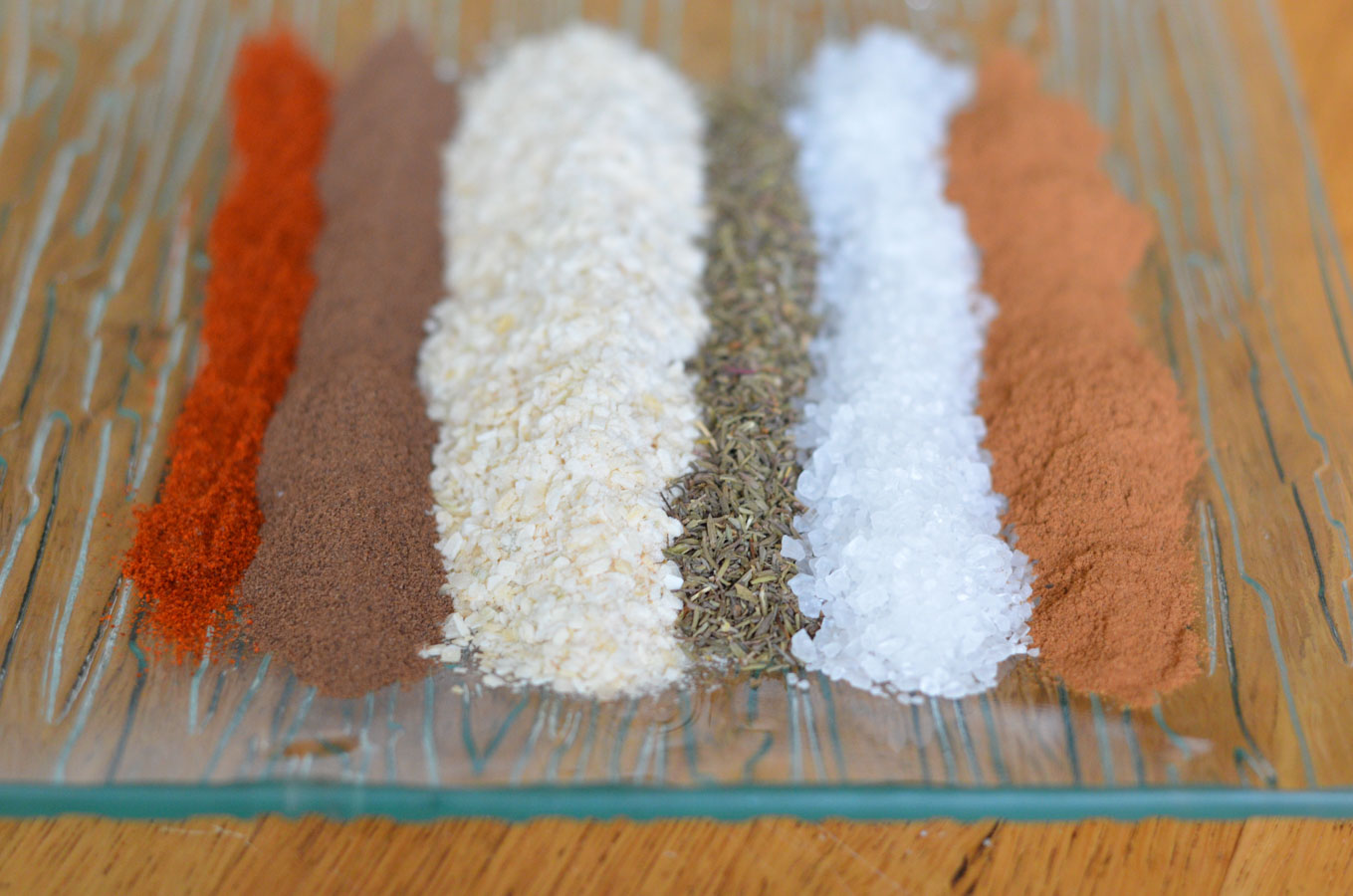 Homemade Spice Mixes for DIY Gifts
Whether you want to make these seasoning for your home spice cabinet or to whip them up as a single or bulk gifts, these seasoning mixes are a good call.
You can also try drying fresh herbs to gift to friends as well. I love gifting them with these DIY Spice Labels
Caribbean Jerk Seasoning Recipe
This Caribbean Jerk seasoning recipe is a favorite of my husband and myself. We usually use it on grilled chicken and fish. It's a winner every single time. The ingredients are simple and straightforward, making it a great gift and a delicious spice mix to have in your cupboard year round!
HOMEMADE FAJITA SEASONING + VEGETABLES
My husband and I could almost live on homemade Mexican food. With so my practice, I finally got my homemade fajita seasoning mix down pat.
I usually just eyeball each of the seasonings, but until you get the hang of it, just try this easy recipe. It's great to make in bulk too, so you can just have a small jar of the mix!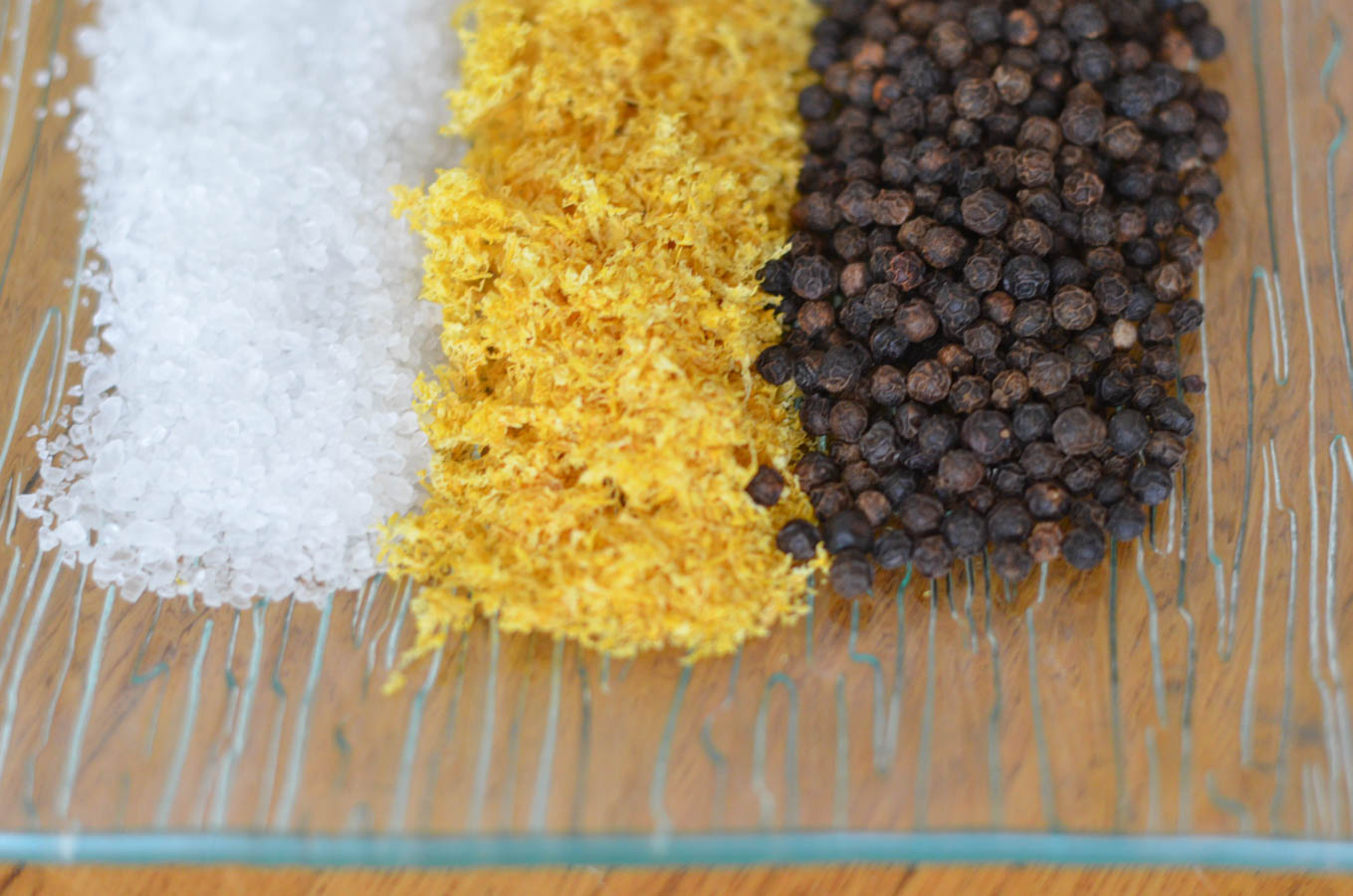 Lemon Pepper Seasoning Recipe
With only three ingredients, this lemon pepper seasoning recipe is certainly simple. Delicious on tuna sandwiches and sprinkled on fish or chicken for taco night, this is a great seasoning. Drying the lemon peel yourself is quite a bit of work, so I'd recommend buying the dried lemon peel – available on Amazon!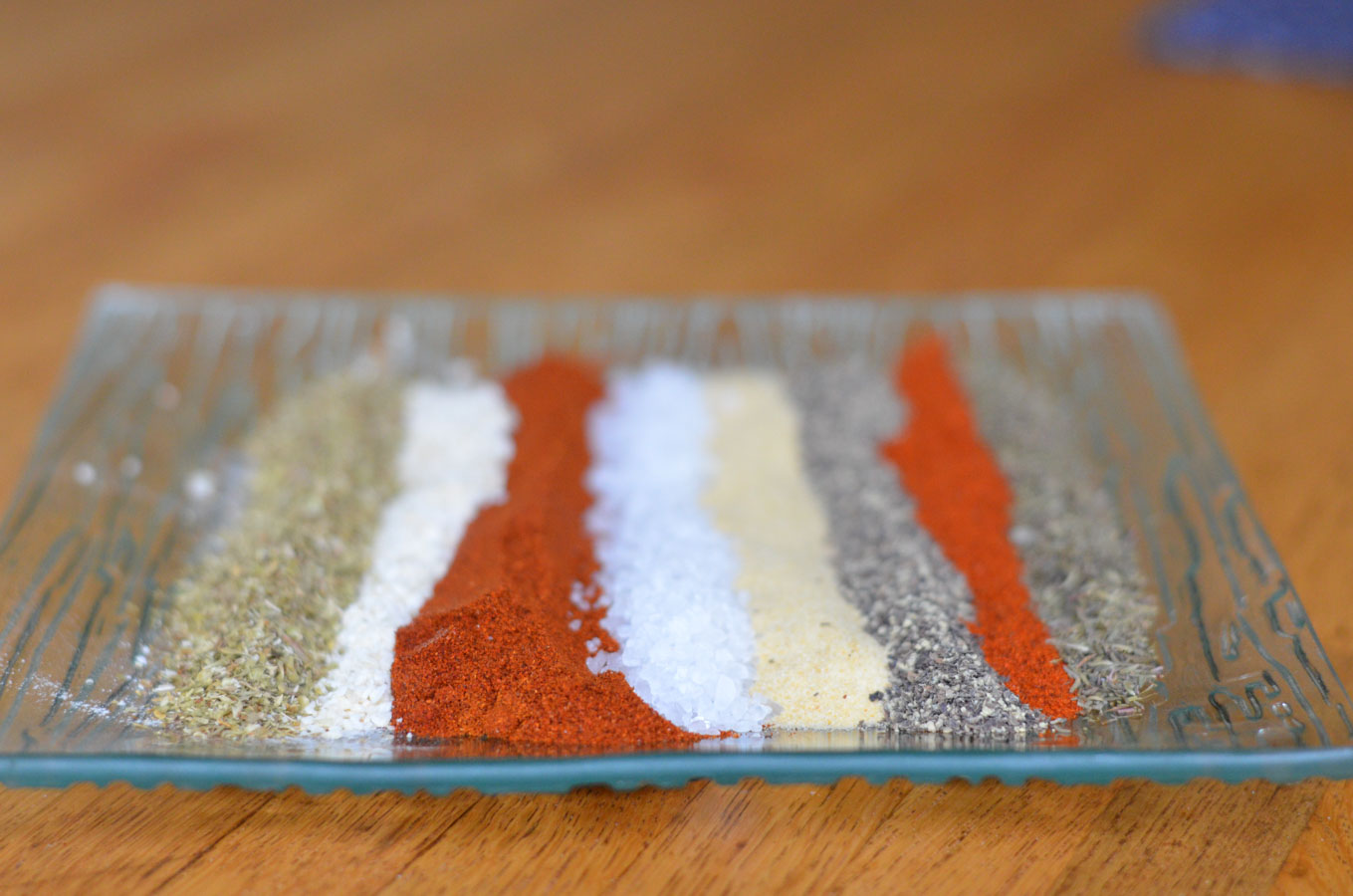 Cajun Seasoning Recipe
If you like kick in your food, then this Cajun seasoning recipe is perfect for you! That bit of cayenne pepper goes a long way in this mix. Delicious on all meats and even roasted or grilled vegetables.
Serve your spicy main dish with the perfect rice and you'll have happy campers around your dinner table!
Homemade Everything Bagel Seasoning
Get the recipe for Homemade Everything Bagel Seasoning and really wow your friends and family with deliciousness! I'm slightly addicted to this seasoning mix.
I love it on cream cheese or butter on a bagel, on toast, on avocado toast, on cucumber slices, on hummus, basically on EVERYTHING! I baked it onto focaccia rolls one time and loved every bit of it!
Homemade Gift Ideas
If you love giving (and receiving) homemade gifts, you'll love these.
Infused olive oils are always a hit (especially with a loaf of bread ). DIY Salad Dressings are also a fun idea as are dried herbs.
For those of you who love baking (I do!), try these old fashioned sugared nuts (the recipe makes a big batch) and chocolate dipped figs!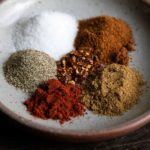 Print Recipe
Homemade Seasoning Gifts
Homemade seasoning mixes are a great way to get the most flavor, save money, and use up the spices you have on hand. Enjoy recipes for Caribbean Jerk, Ragin' Cajun, Lemon Pepper, Everything Bagel, and Lemon Pepper Seasoning. Great DIY Gift Idea.
Ingredients
LEMON PEPPER SEASONING
4

lemons, zested

(or ¼ cup pre-dried lemon zest)

3

tabelspoons

peppercorns

2½

tablespoons

sea salt
RAGIN' CAJUN SEASONING
3

tablespoons

paprika

2

tablespoons

sea salt

1½

teaspoons

garlic powder

3

teaspoons

onion powder

1½

teaspoons

cayenne pepper

3

teaspoons

oregano

1½

teaspoons

thyme
CARIBBEAN JERK SEASONING
¼

cup

onion powder

2

tablespoons

sea salt

2

tablespoons

thyme

2

teaspoons

allspice

1

tablespoon

cinnamon

½

teaspoon

cayenne pepper

per spice preference
EVERYTHING BUT THE BAGEL SEASONING
2

teaspoons

poppy seeds

2

teaspoons

sesame seeds

2

teaspoons

dried garlic flakes

2

teaspoons

dried onion flakes

1

teaspoon

coarse salt or sea salt

½

teaspoon

caraway seeds

(rye seeds)
Instructions
LEMON PEPPER SEASONING
If using fresh lemon zest, thoroughly zest lemons and spread out on a baking sheet lined with parchment paper. Put oven on the lowest setting and leave until completely dried. Mine took 35 minutes at 170 degrees. When completely dried, remove from oven.

In a food processor, place peppercorns and grind down to coarse texture.

Add sea salt and grind mixture again.

Add lemon zest and pulse to combine and get to finer consistency.

Good on poultry and fish (especially tuna).
RAGIN' CAJUN SEASONING
Combine all ingredients in jar or food processor.

Good on poultry, fish, and vegetables.
CARIBBEAN JERK SEASONING
Mix all ingredients together and store.

Use on poultry, fish, and vegetables. Good mixed with honey and brushed onto items for cooking.
EVERYTHING BUT THE BAGEL SEASONING
Meanwhile combine everything spice blend in small bowl.

Store in airtight container.
Nutrition
Calories:
66
kcal
|
Carbohydrates:
14
g
|
Protein:
2
g
|
Fat:
2
g
|
Saturated Fat:
0.3
g
|
Polyunsaturated Fat:
1
g
|
Monounsaturated Fat:
0.3
g
|
Sodium:
7955
mg
|
Potassium:
259
mg
|
Fiber:
5
g
|
Sugar:
2
g
|
Vitamin A:
2163
IU
|
Vitamin C:
13
mg
|
Calcium:
115
mg
|
Iron:
3
mg