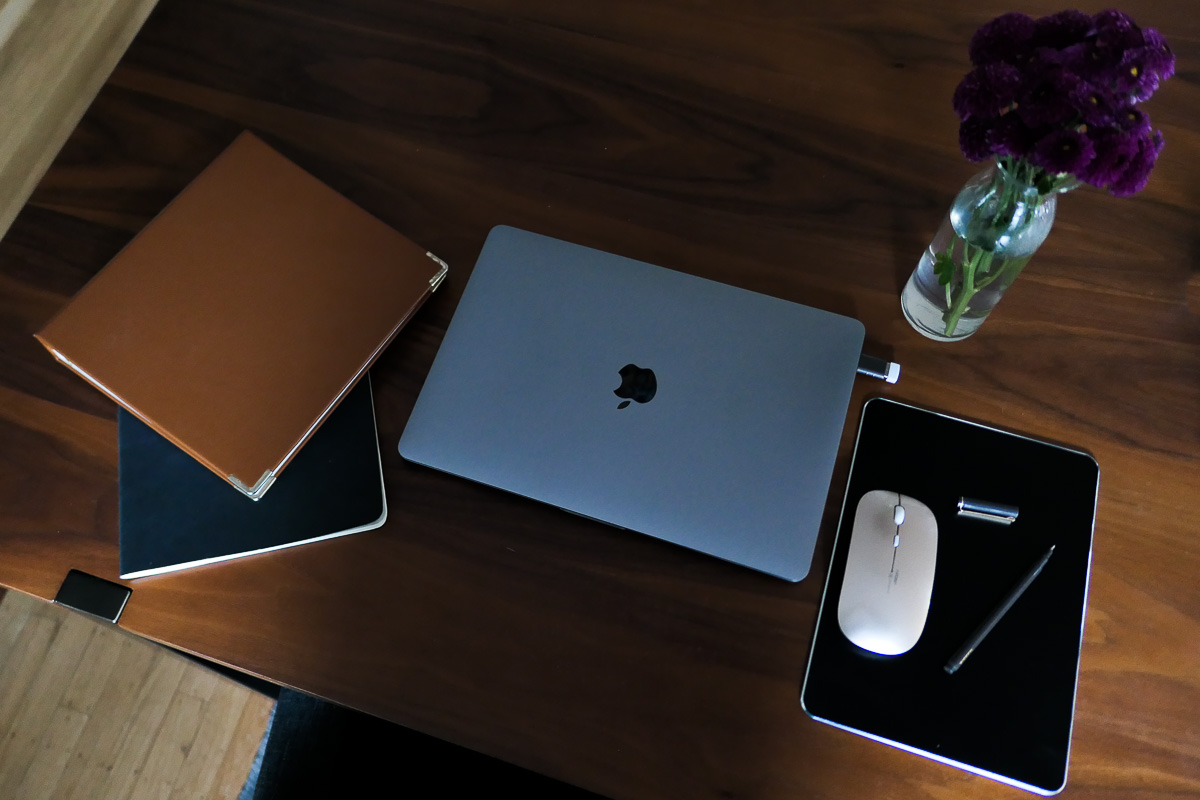 I used to be the proud owner of a beautiful, glass-top desk. It was big enough for my desktop computer, my notebooks, my lunch, and whatever stuff I hadn't gotten around to filing. No problems. And then my husband started working from home about a year ago and he needed the big desk, so we pulled out my old (rather small) desk and I rediscovered the need for small home office ideas.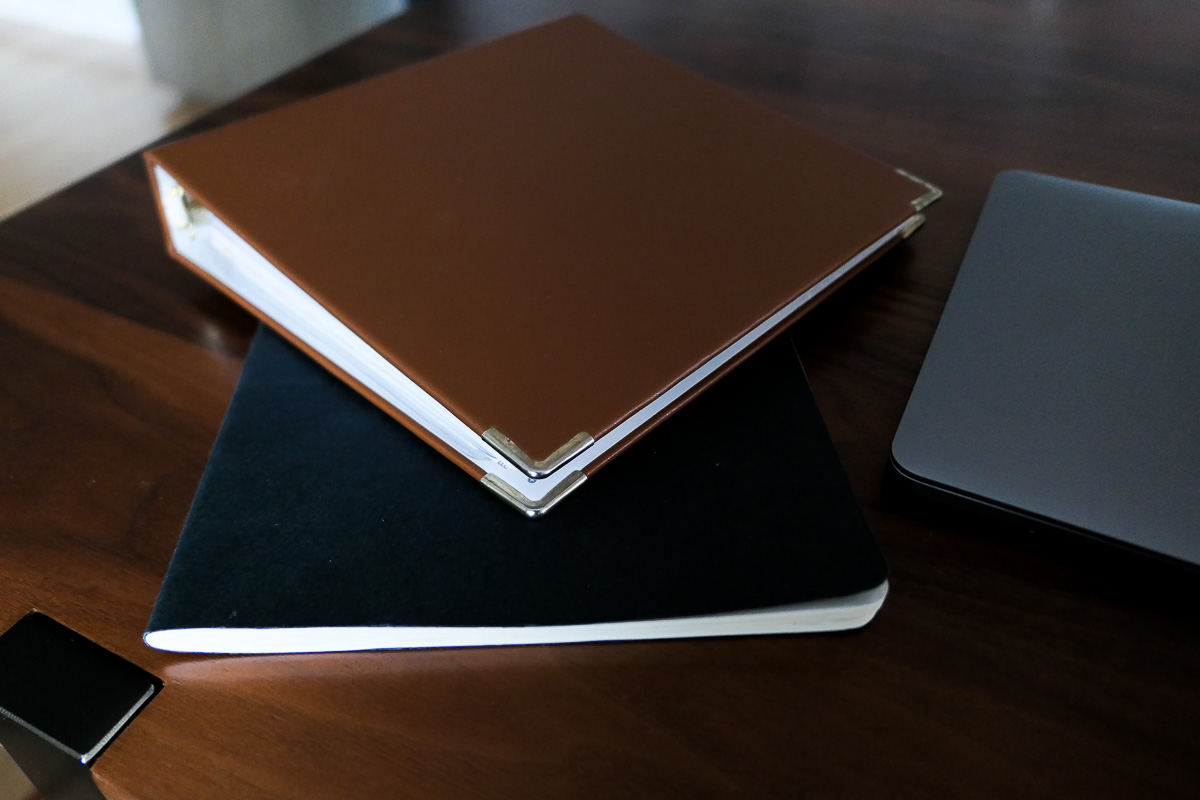 Small Home Office Ideas
I've been looking at some of these items since last March. I know it's crazy that I haven't added much to my desk setup, but I think I kept holding out that my small space was a short term need. And then life happened and here we are 11 months later!
The thing about small desk life is that you can't have too many things and that which you do have, needs to be consolidated easily! Two fabulous purchases I did make were this laptop stand and this bluetooth keyboard.
The laptop stand raised my eye level and therefore helped cut back on neck strain; the whole setup making a small keyboard all the more necessary.
Both items have significantly helped and I don't feel as though either one has detracted from my desk's look in anyway. But nearly everything else has.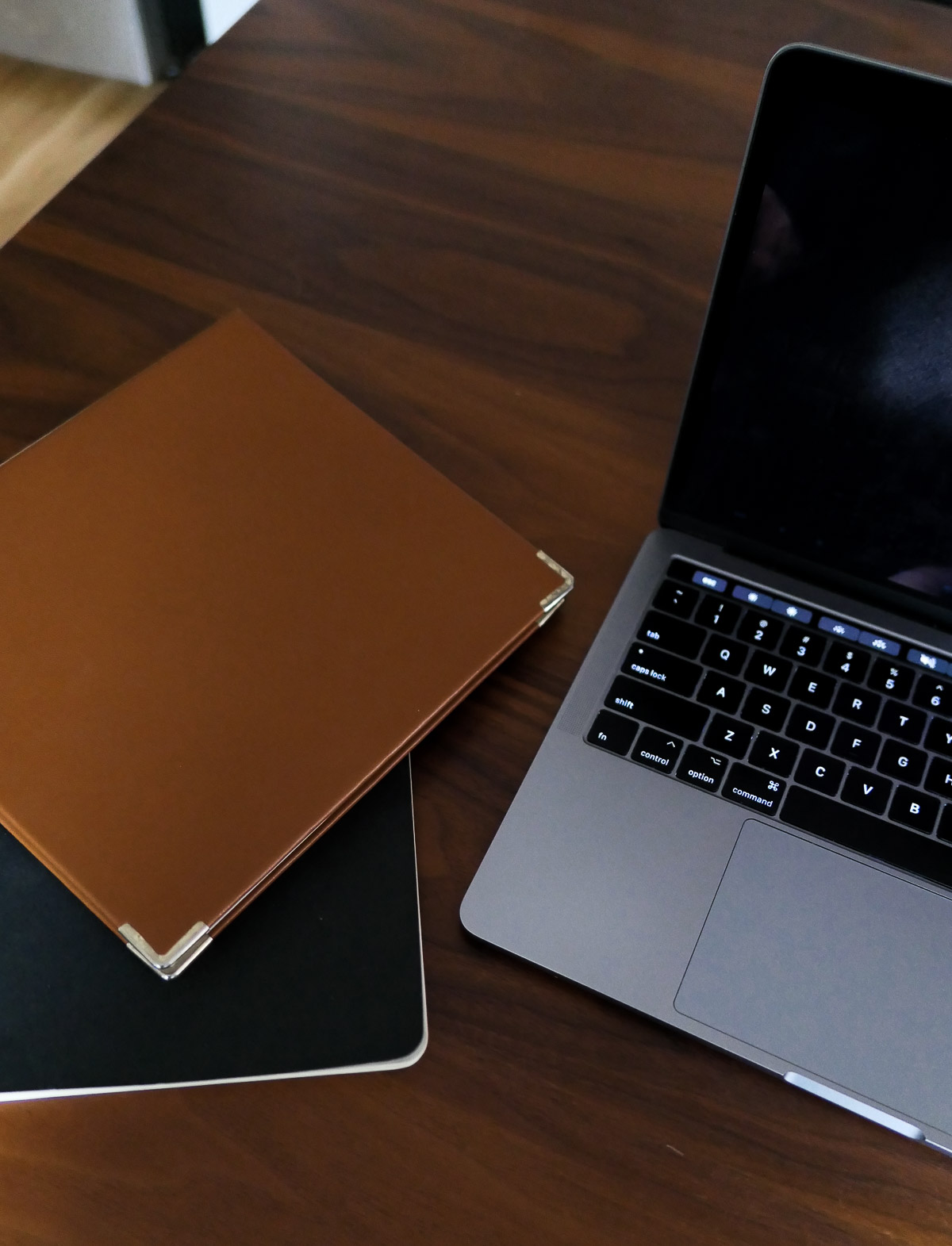 So here are my tops picks for needs (and long-lasting stylish items) for small home office organization. Some of them I actively use. Others are still on my wishlist, but I'm actively planning to add a few of them to the mix because my workspace is still more than a little frustrating!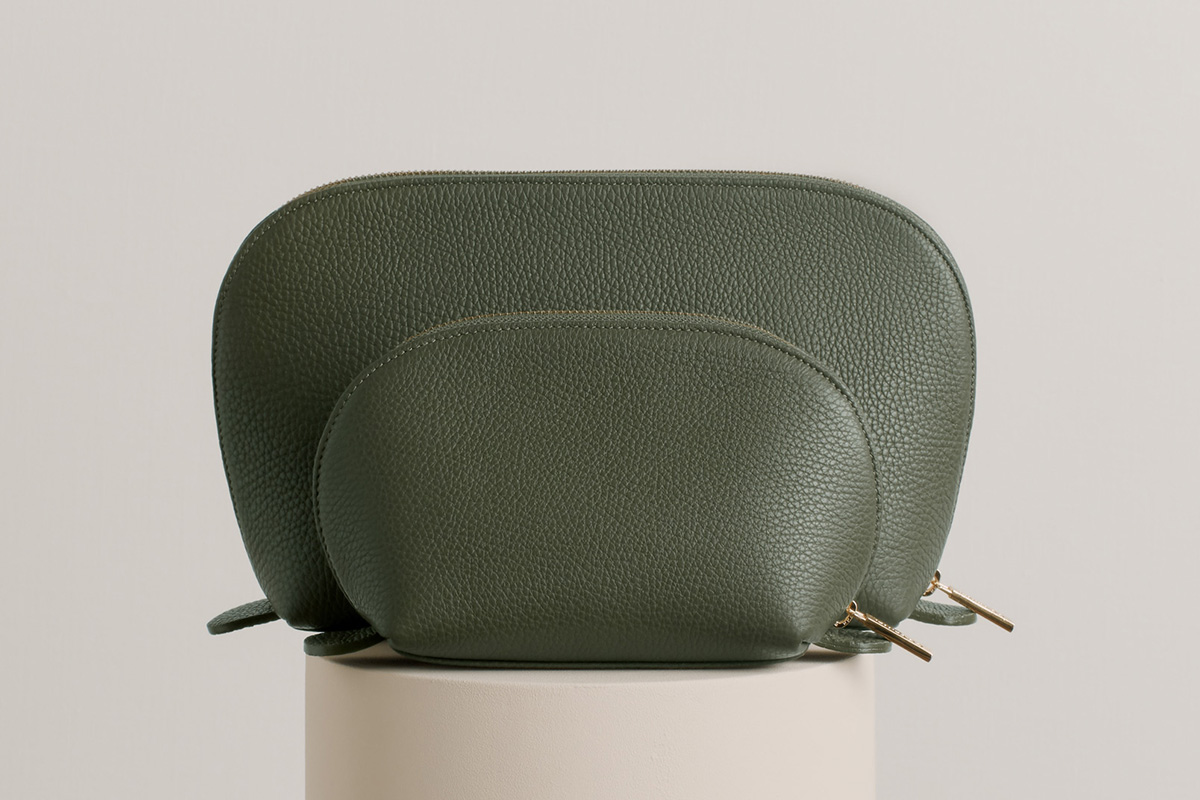 Leather Pouch Catchalls
This leather travel pouch set has been a favorite of mine for years. I use the larger pouch to hold my makeup (on the go and now in my drawer all the time). The smaller size is the perfect little catchall for my travel mouse, laptop accessories, pens, and of course my beloved chapstick!
These are really sturdy pieces of leather and stand up really well to wear. I keep the pouch open atop my desk when I'm home working and then throw it in my travel + work backpack.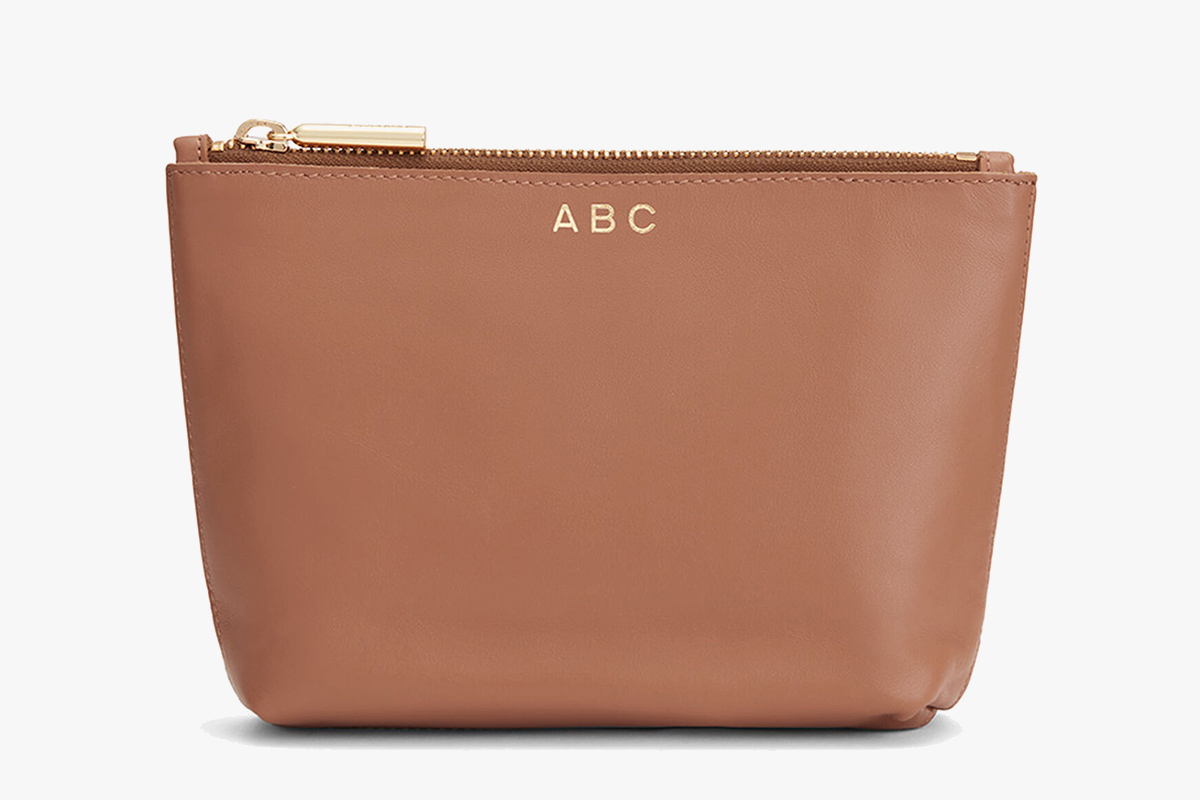 This is another example of a small pouch. It has a flatter silhouette, which is great for saving room. My only (maybe) gripe about my small catchall above is that the base is a few inches wide. In my typical travel bag, I don't mind it, and it's great that it can stand up on it's own on my desk.
If you have a smaller bag, however, then this is a much sleeker option (and you can get it monogrammed)!
While I have that lovely small catch all above, I've been thinking of getting a bigger flat pouch like this. Some items in my small desk organization are too big for the catchall above and they usually end up in some sort of a sloppy pile.
This larger zip pouch would be great for holding my computer charger, smaller notebooks, and my glass case!
Tech CarryAll
The alternative to smaller pouches is to get a tech carryall that holds your laptop, charger, and some smaller accessories. I love this particular item because it prevents you from digging around in your bag for all the parts and pieces whenever we can get a bit more mobile with our work!
Sleek Notebooks
While I'm guilty of owning too many notebooks at the moment, it's SO important to find the right setup that fits all your needs. When it comes to planners, I love these sleek weekly planners that provide a space for daily obligations but also a notes page.
Instead of a planner and a notebook, you can keep everything together. Since much of my life has daily to-dos rather than appointments, this setup works really well for me!
You can also get this divine blank journal that lays flat. My husband swears by his and he's on his second year of using it exclusively!
If you do any kind of bullet journaling (or like to doodle while you think/write – like me!), you'll like these bullet journal drawings
Small Desktop Organization
As much as I love all my zippered pouches for organizing things and making it easy to stay put or hit the road, there will always be a need for a desktop catchall.
My catchall holds a set of headphones (because I still haven't bought myself a pair of airpods even though I know my life would greatly improve), hair ties, chapstick, and sticky notes.
I really love the look of these leather trays, but the small tikal wood tray is also a very classic look.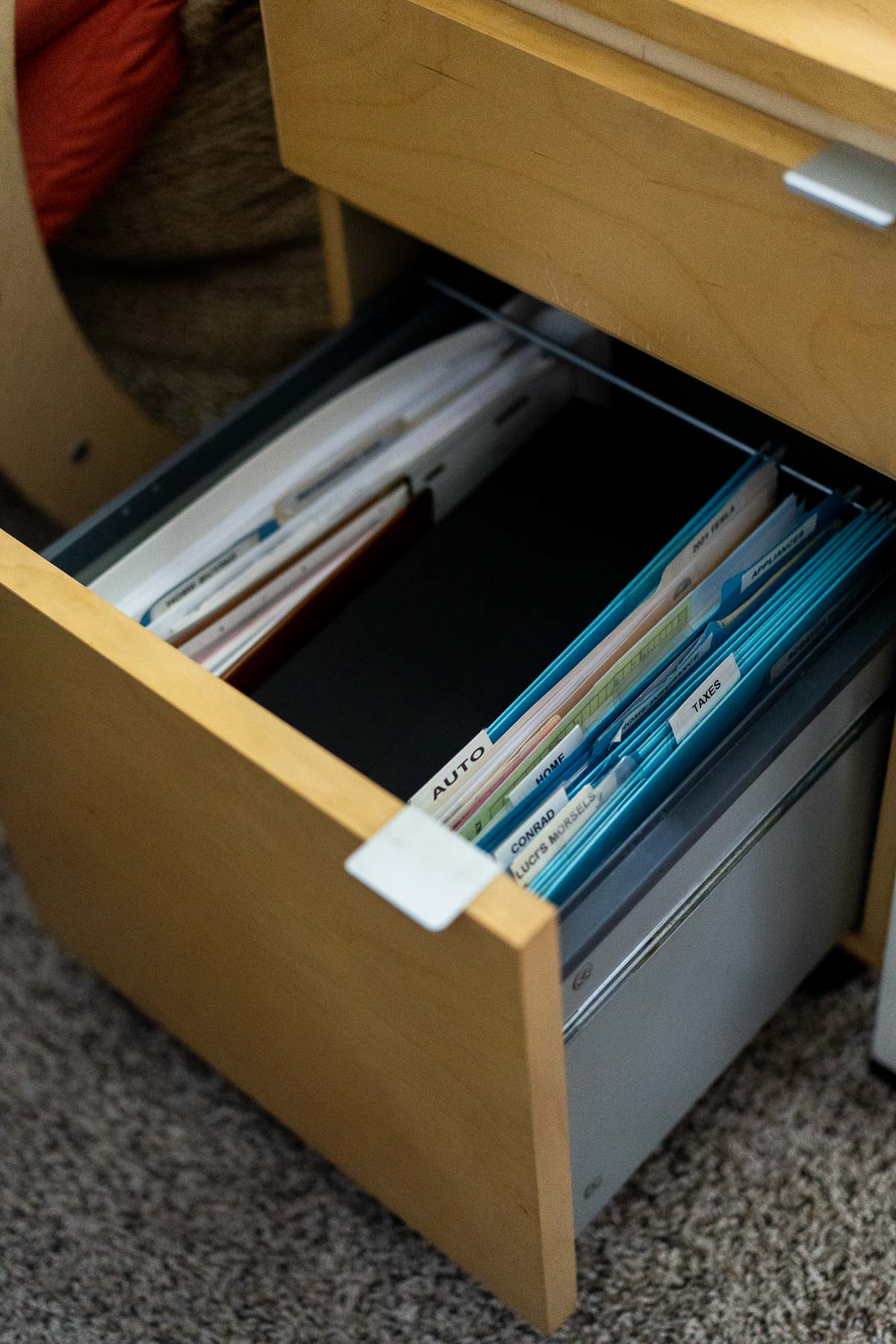 Paperwork Organization
Another major component to operating happily in a small office space is keeping paperwork and mail under control.
The first step is to declutter your mailbox. That post gives you tips on unsubscribing and keeping the inbound paperstack under control.
Beyond that, you want to get a good system for mail and paperwork organization (along with a good shredder)!
Small Home Living Tips