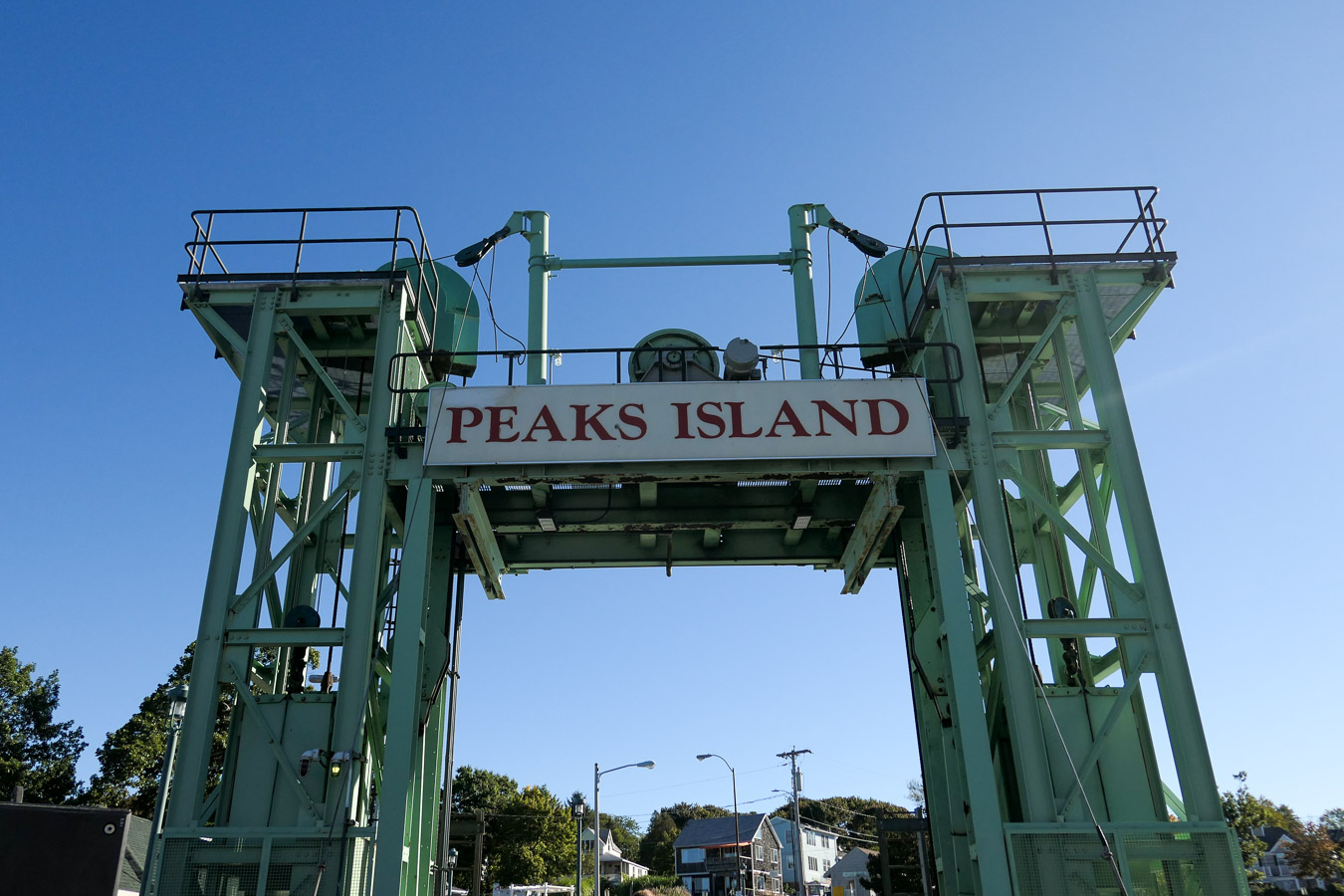 This Peak's Island day trip from Portland, Maine was such a fun, random addition to our trip. I can't recommend it enough!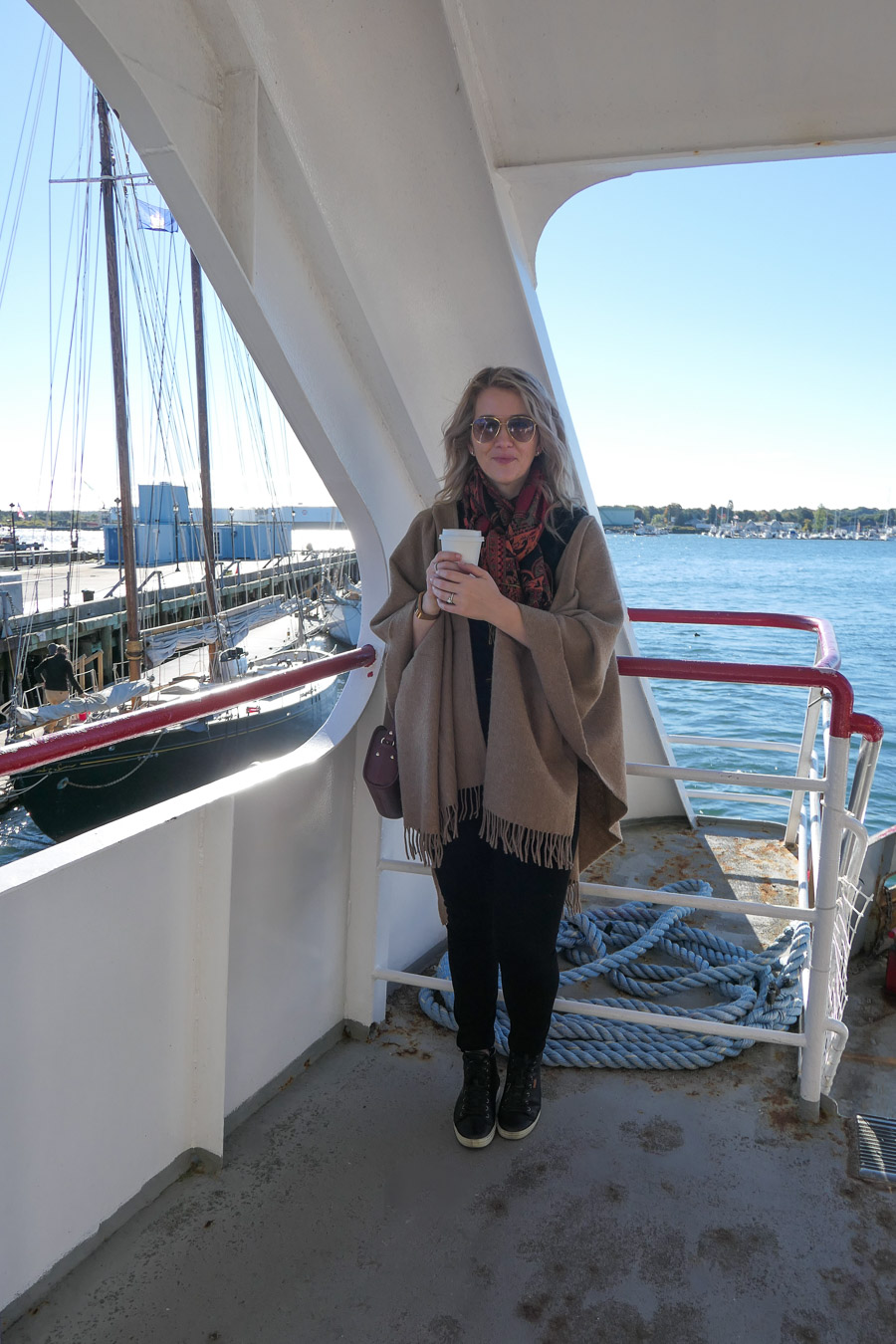 Peaks Island, Maine Day Trip
One of the things I love about traveling with my mom is that she's always open to filling in our itinerary on-the-go! When planning a trip for us, I usually pick out a few things to do, a lot of restaurants, and then leave the rest up to fate.
Part of this is because I hate traveling on a tight schedule, but it's also because I've found that the things you find to do along the way usually end up being more memorable than the things you planned.
So on our trip to Portland, Maine, my mom picked out two ferry activities, one of which took us to Peaks Island, Maine – a very short ride in Casco Bay. Usually a summer destination for locals, we enjoyed the calmer air of early fall and got a chance to meet some locals!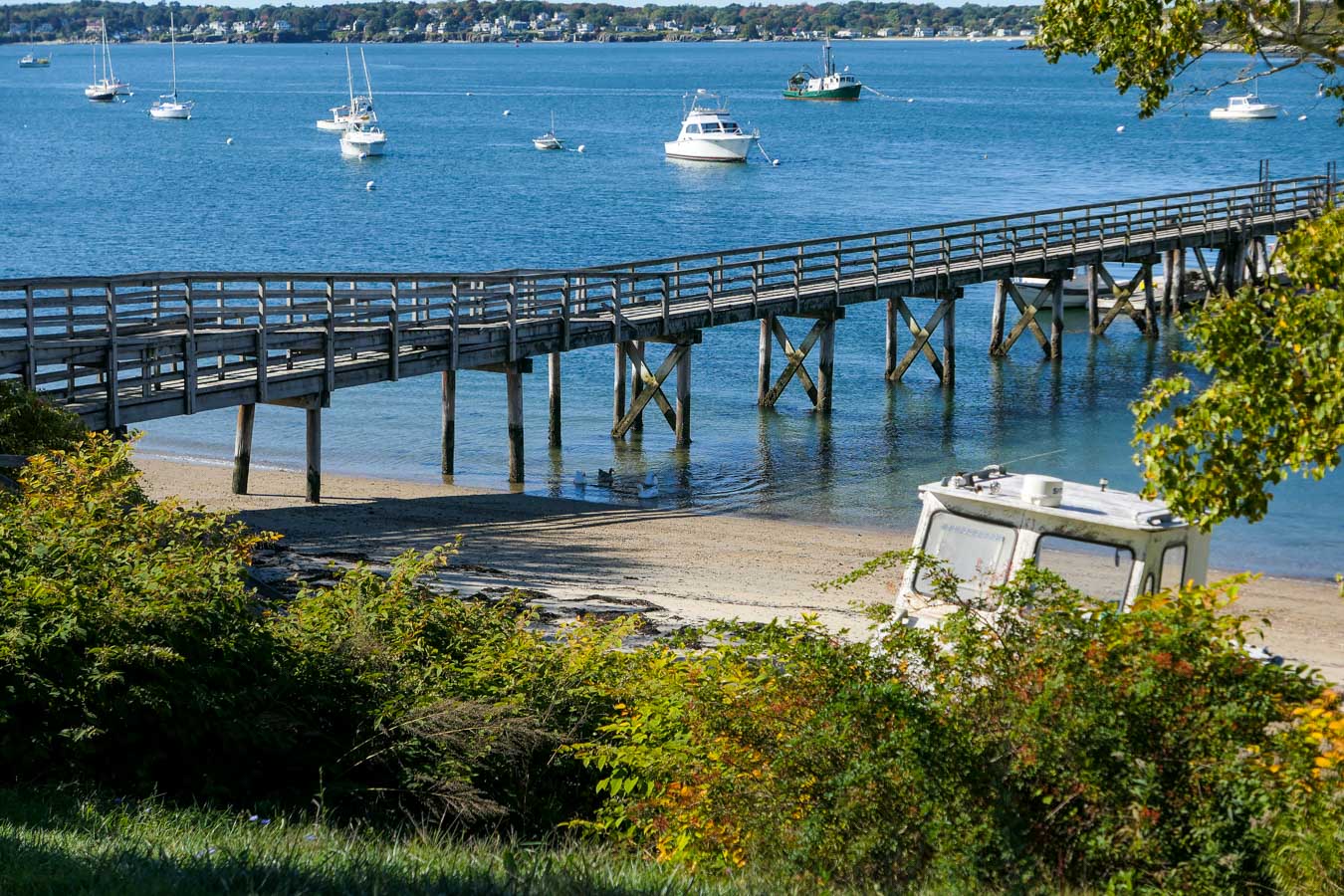 Getting There | Peaks Island Ferry
Getting to Peaks Island is easy and inexpensive. Buy your tickets from Casco Bay Lines. They have a Peaks Island Ferry that runs every day of week and about every hour or so (sounds like the Catalina day trip to us Californians).
We bought our tickets at the terminal along the Portland Harbor the day before, but as a foot passenger you could probably buy them just before the ferry leaves.
Tickets for adults are just under $8 and that includes your return trip! You'll have just enough time on the ferry to finish your coffee and morning morsel (about 10 minutes). We grabbed ours from Standard Baking Co. – almost exactly across the street from the ferry building!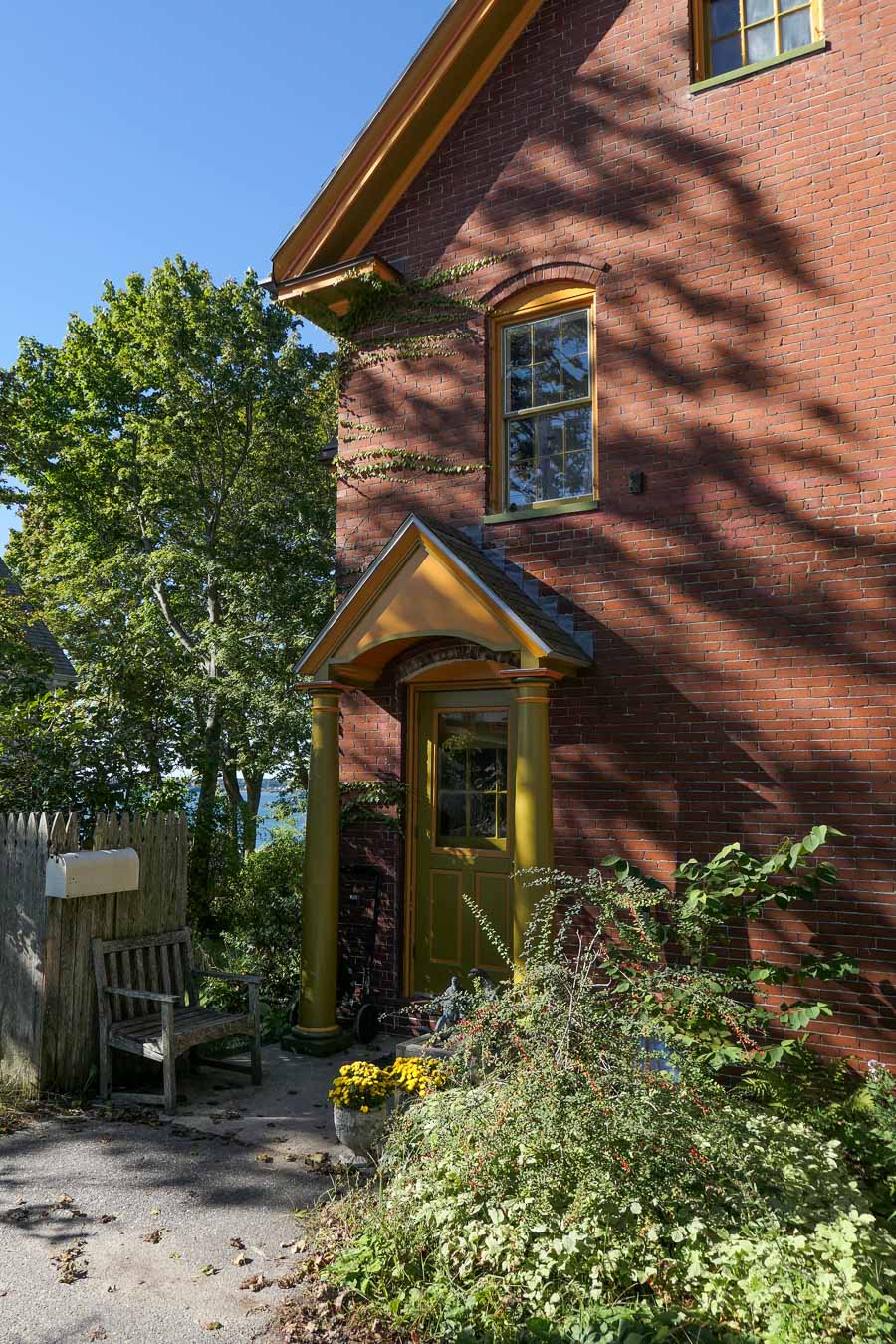 Things to Do
In the summertime, the shore is the place to go, but with breezy temps in the 60s, we certainly didn't bring our swimsuits. Full disclosure, I was wrapped in my shawl and scarf for most of the day!
As you start walking up the hill from the ferry, you'll see a few places to rent golf carts to drive around the island. We skipped this and instead booked a tour (yes, just after we'd arrived on the island) with Peaks Island Tours.
Had it been a busier time of year, I doubt a last minute reservation would have happened, so I'd call ahead to book your tour. They have daily tours May 1 to October 31 and are available by appointment other times of year – weather permitting!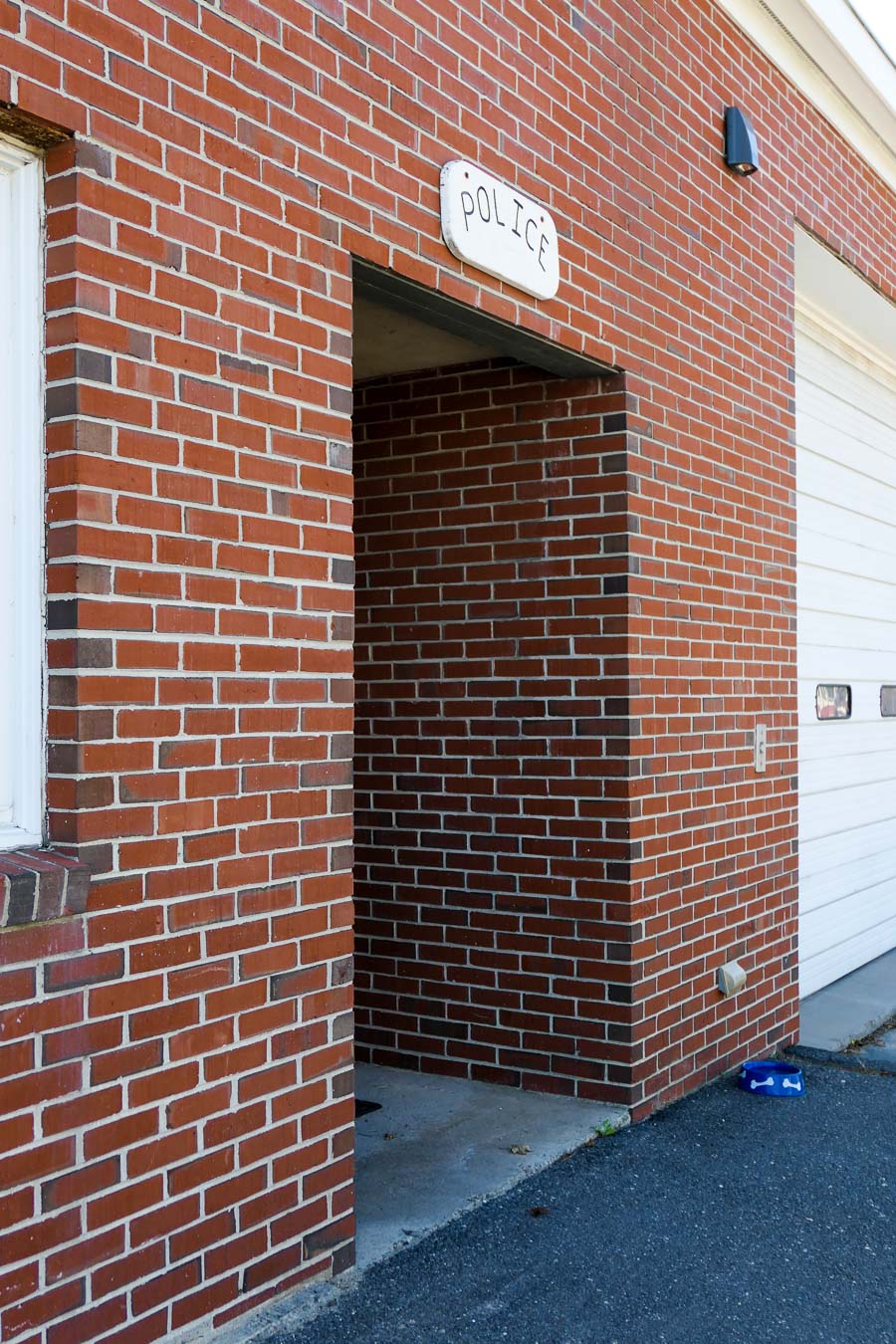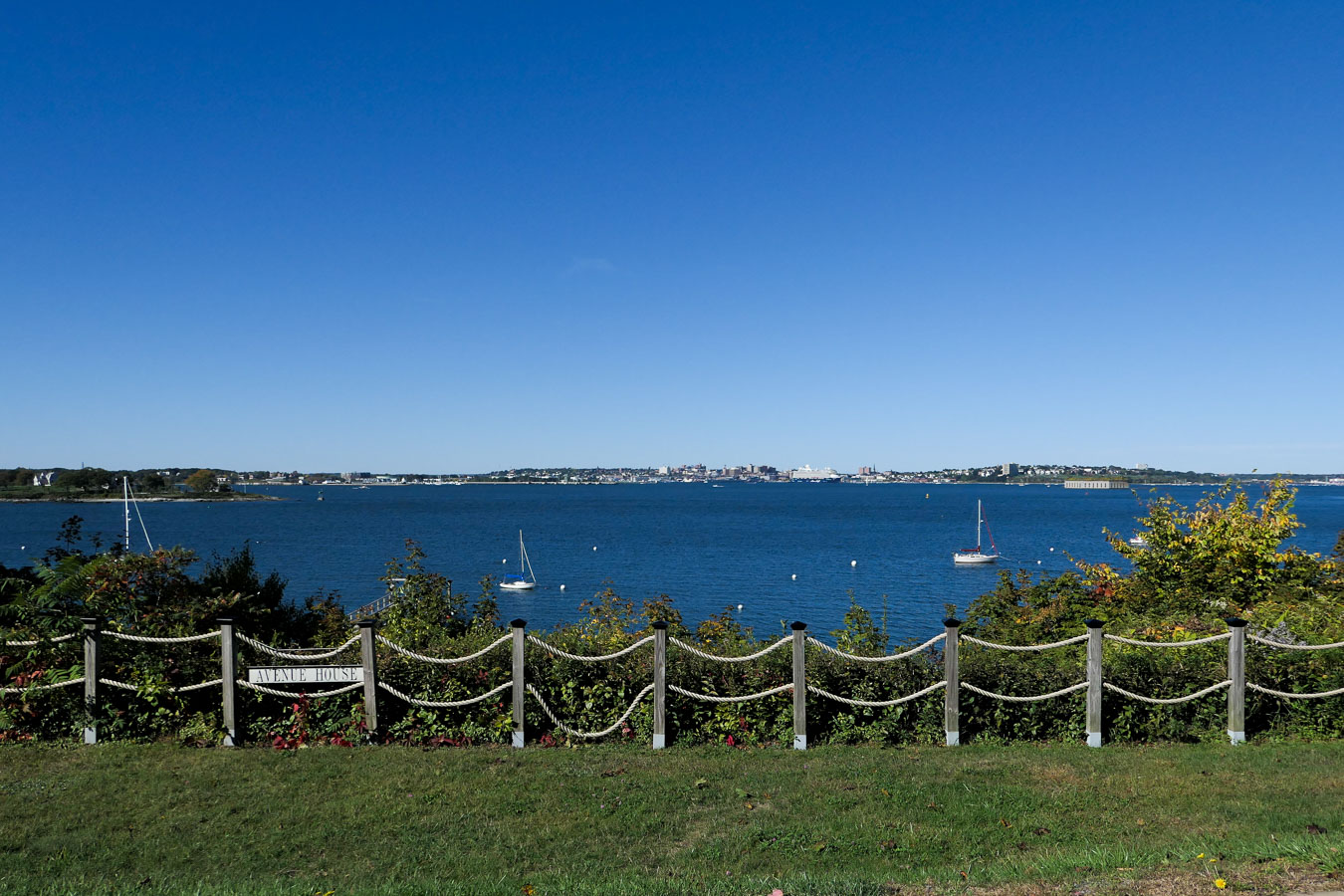 I absolutely loved the tour. The guide really gave some context for all the homes, streets, locals, and history without which I would have missed so much.
The most fascinating part of the tour for me was the role the island and Maine itself played in World War II. As the most northern state on the Eastern seaboard, the coastline was a prime jumping off point for ships heading to Europe and it was also a prime target for enemies look west! I thought it was fascinating!
There are old forts now covered in greenery and amateur artistry (was that a good way to describe graffiti?). The guide will show you photos of the back side of the island wiped clean of any vegetation during the 1930s and 40s, looking more like the desert than an island off the coast of New England.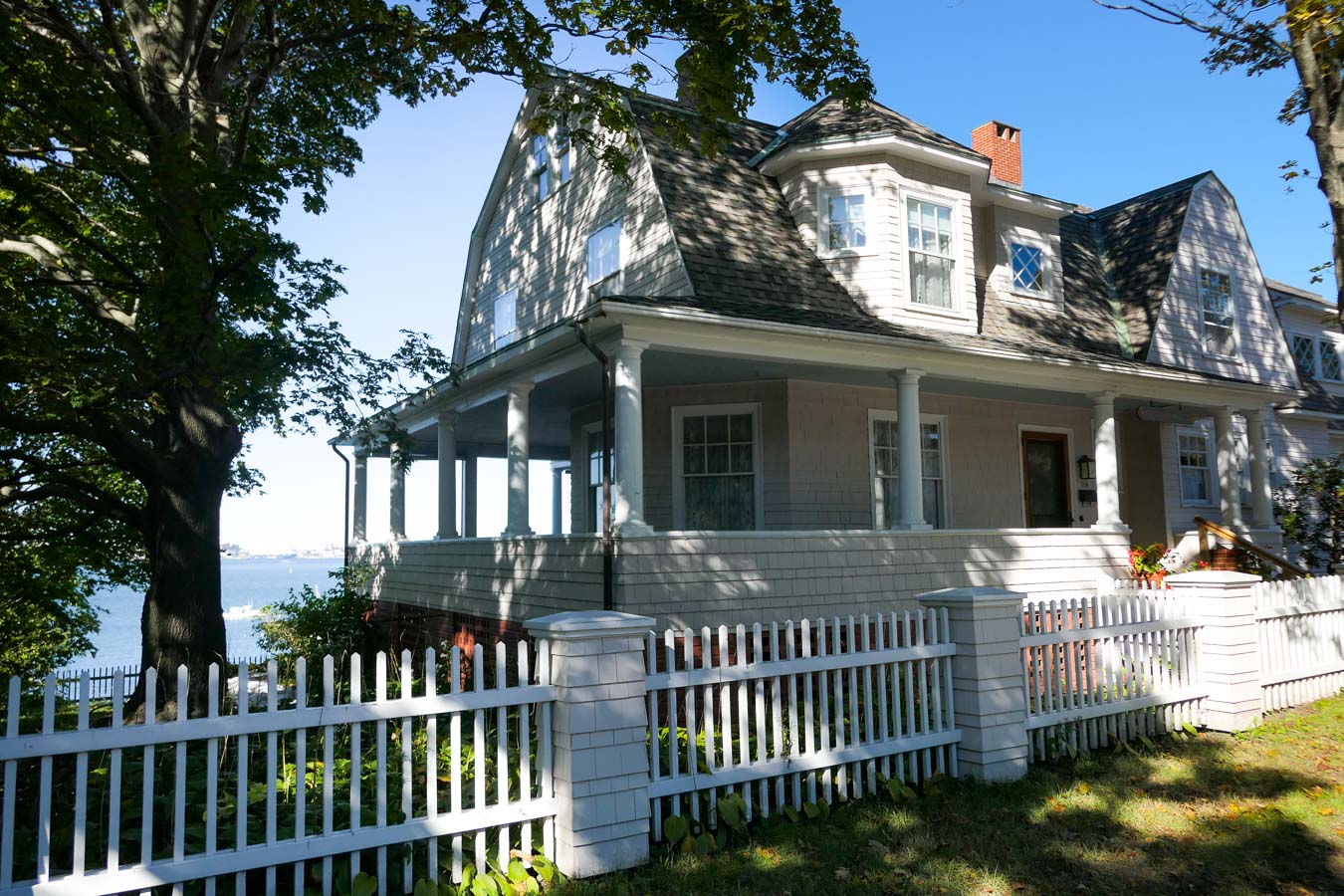 During the 90-minute tour, you drive the circumference of the island and get your fill of information and inspiration for things to do on Peaks Island. Because the island is fairly small, you can practically walk anywhere if you're up to it.
After we had lunch (details below), we walked back across the island to get a closer look at Battery Steele – the WWII fort. The roads are great for golf carts or pedestrians – everyone is very courteous, so enjoy the island however you like!
Peaks Island Restaurants
There are a few Peaks Island restaurants depending on your tastes and the time of your visit. We enjoyed lunch at The Cockeyed Gull. As you come off the ferry, turn left at the first street and it's about 3 minutes down.
The brightly painted building sits along the water, offering great views with seating options inside and out depending on the weather and your ability to withstand the elements! A little cold after the tour, we opted for hot tea and seats inside with our lunch!
The Inn on Peaks Island is also supposed to be delicious, but they weren't open for lunch in early October. Their menu looks delicious, however, and you know I'd travel a few thousand miles for good food, so I'll keep that one on my list whenever I return!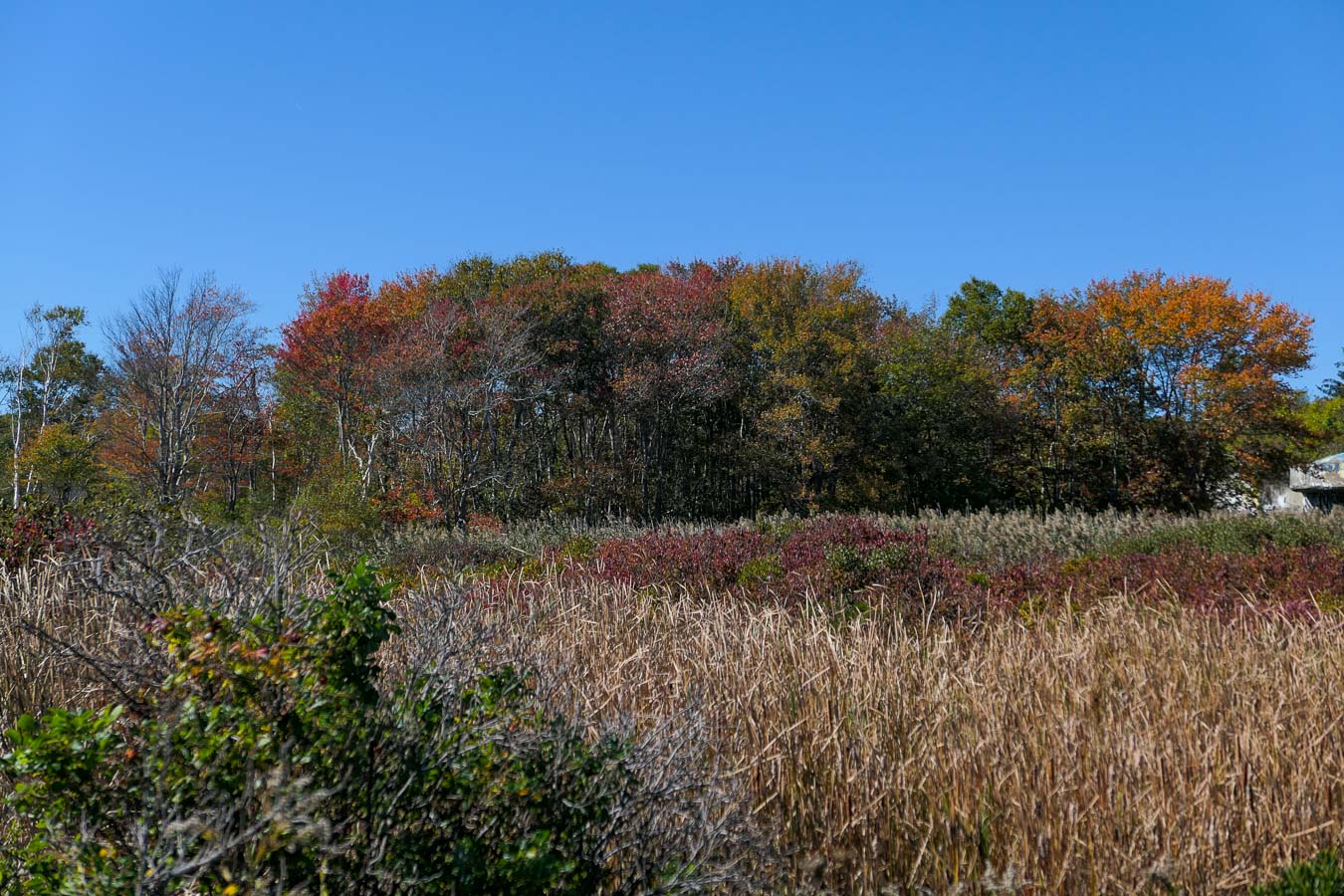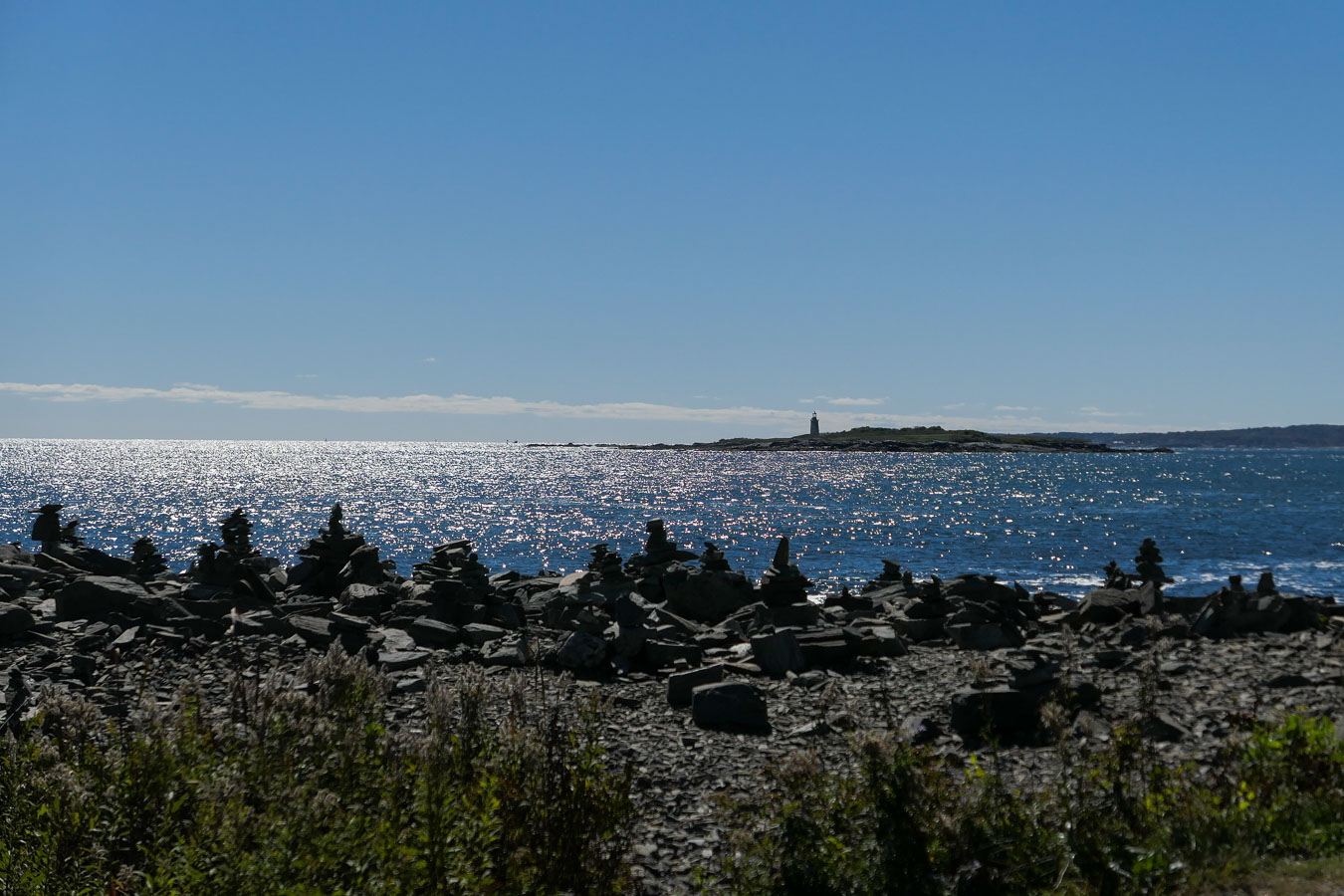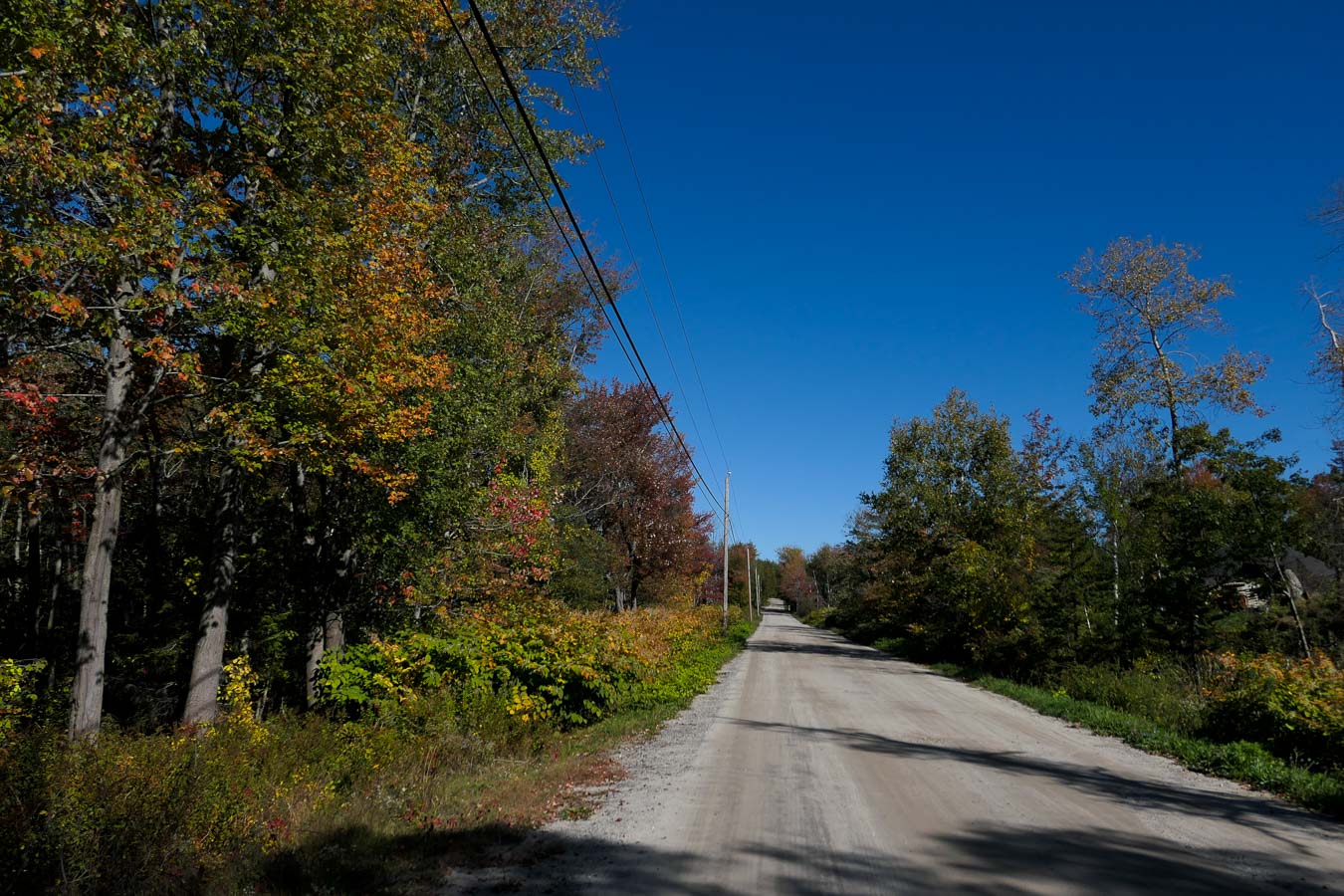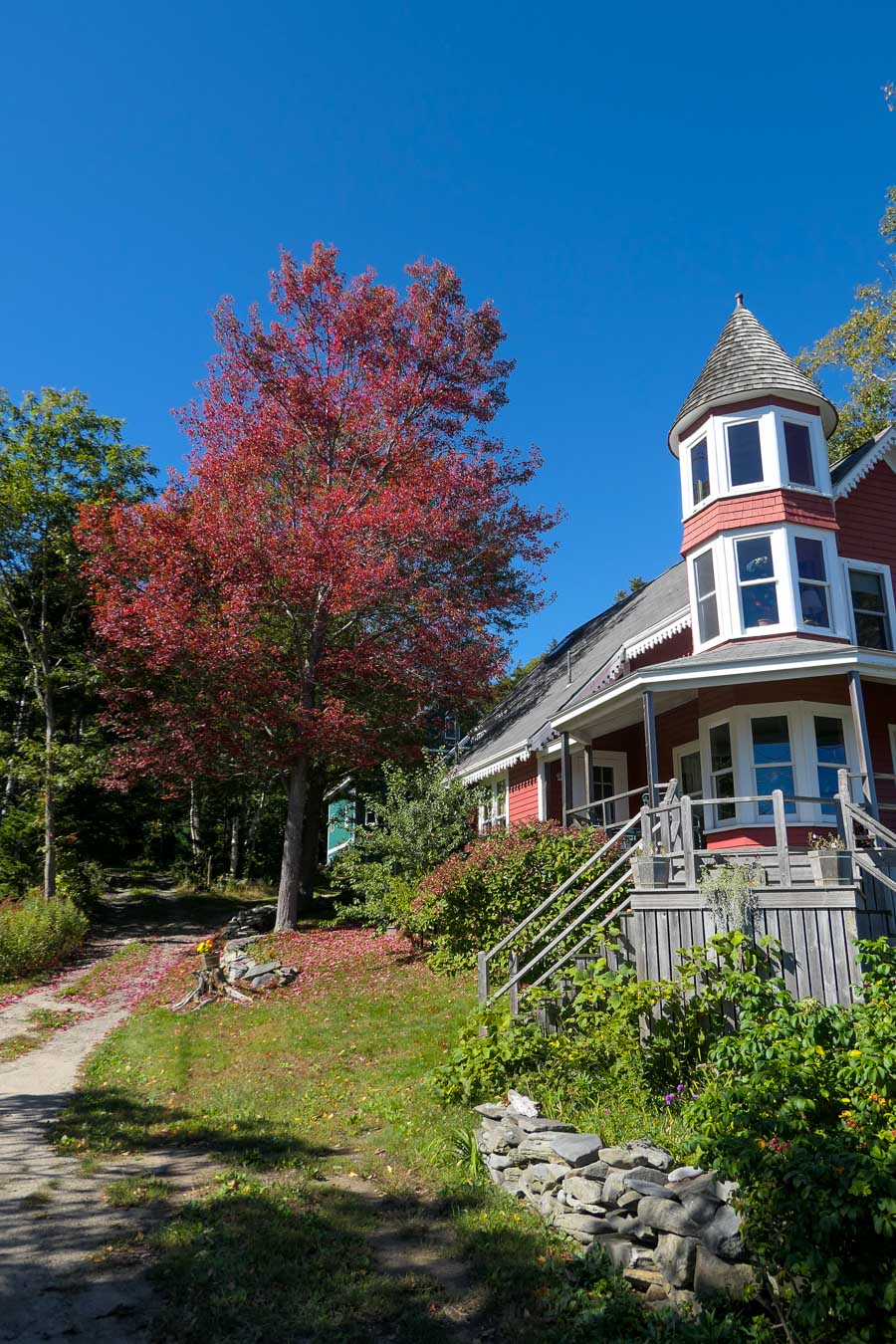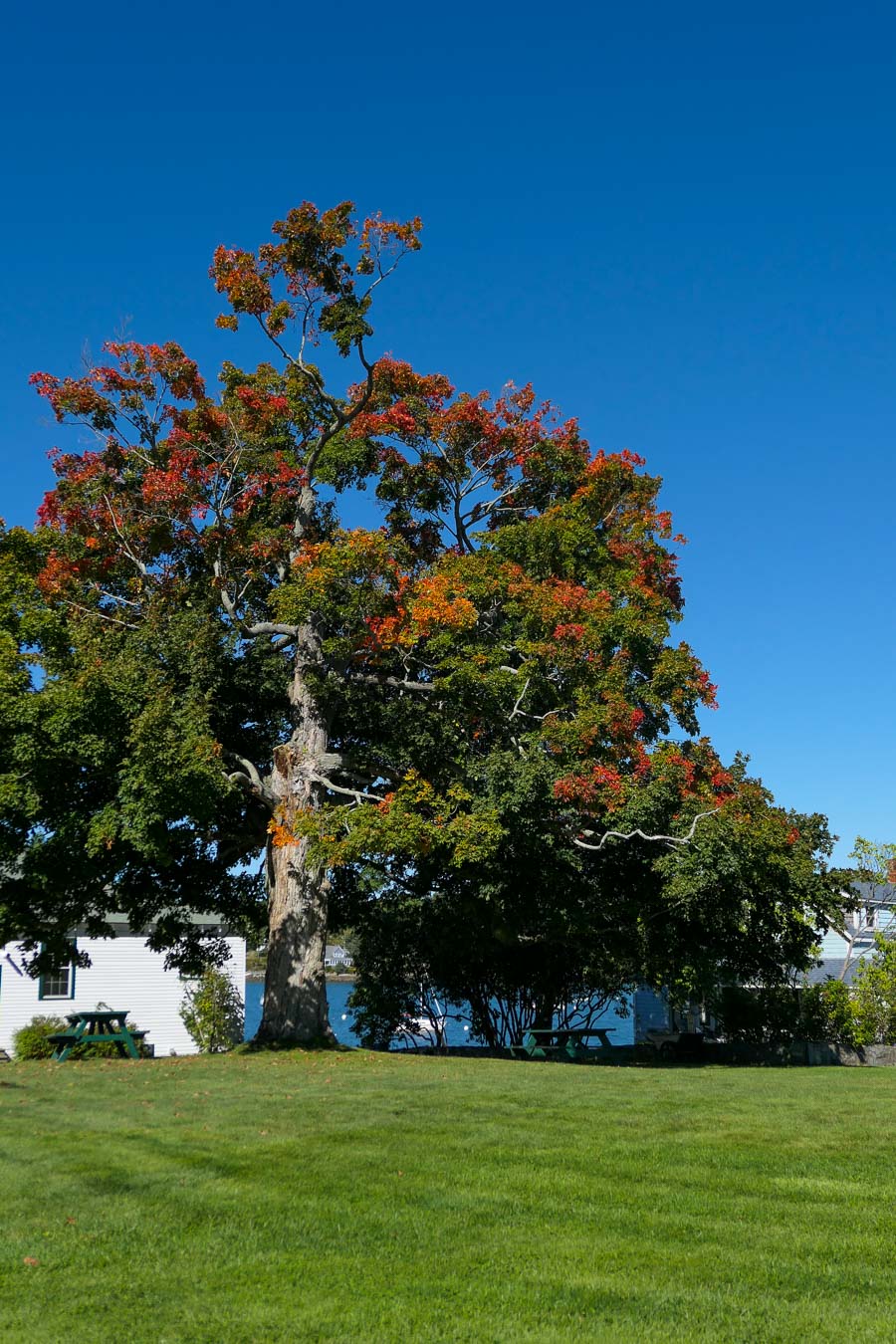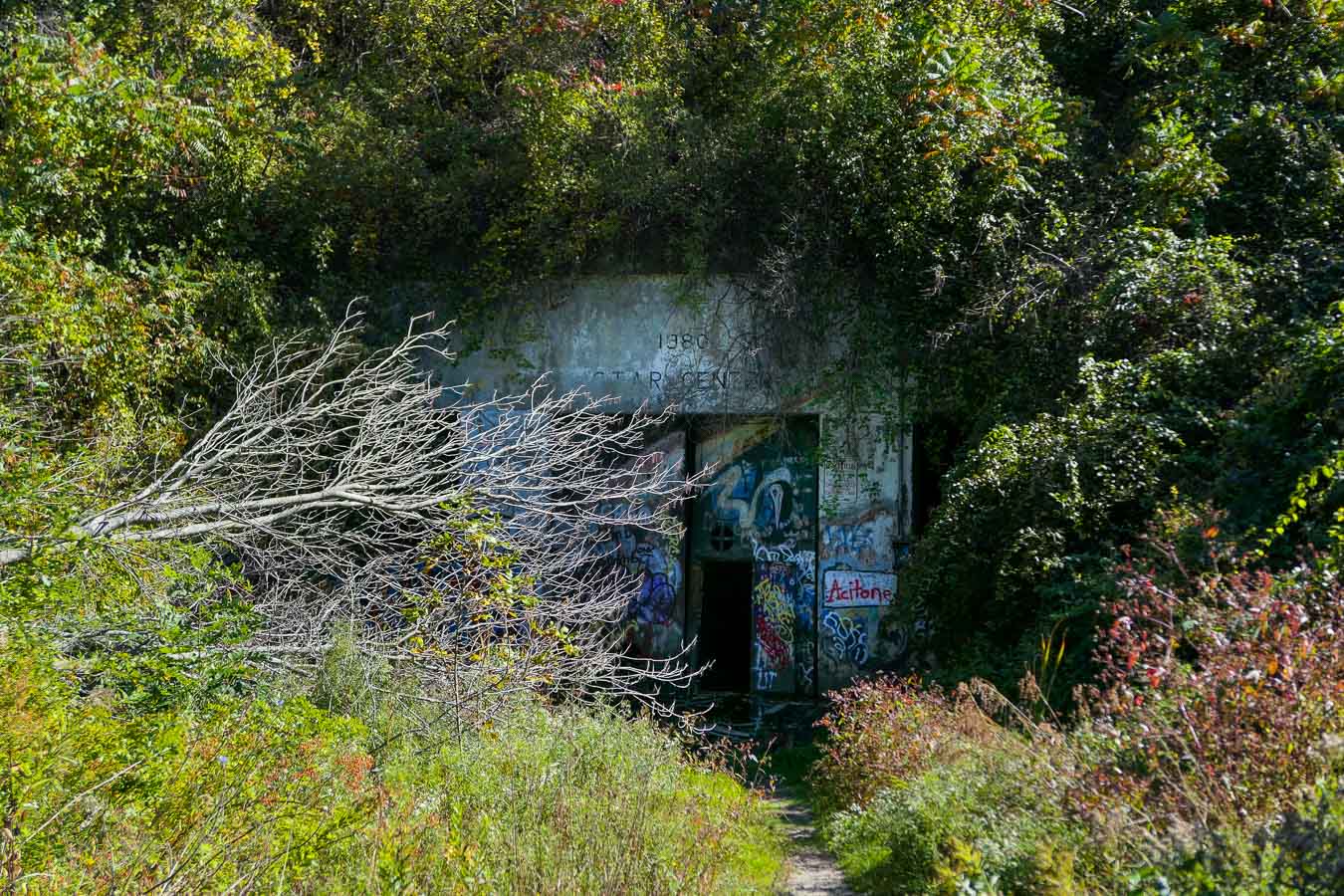 An old bunker that has become a canvas!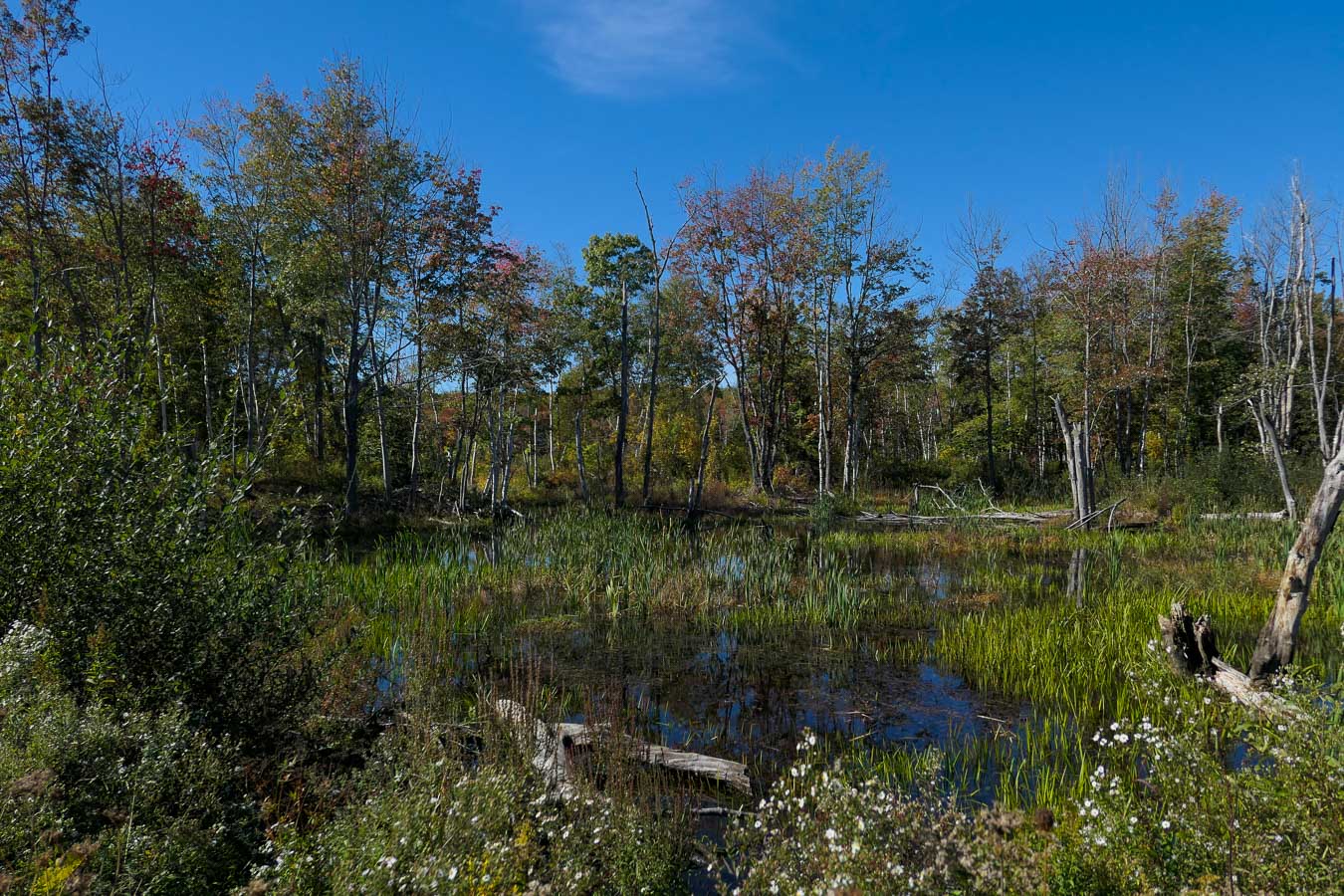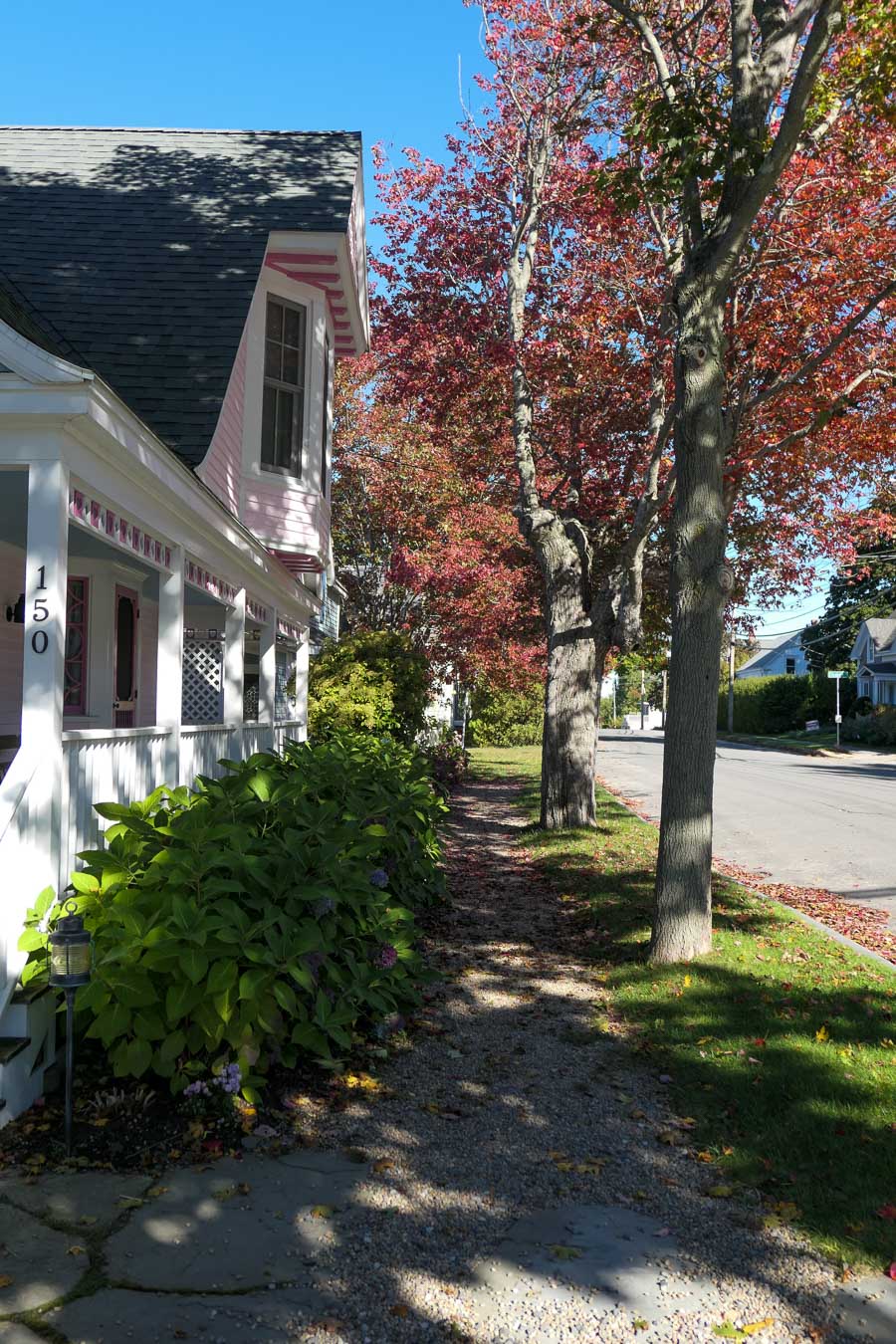 New England is full of island day trips. Nantucket and Martha's Vineyard are well-known, but check out this guide for the best things to do on Block Island – an easy ferry ride from Point Judith and Newport in Rhode Island, and Fall River, Massachusetts!