When my mom and I had a conference to attend in Nashville, Tennessee last month, I took up the opportunity to add a few days to the trip to explore Music City. To be totally honest though, I was most excited for the food and coffee. So I started a list of all the fun places to eat in Nashville.
For all the travel that I do, I don't get to the South much. I've been to Texas a number of times with visits to Dallas, Ft. Worth, and Austin, but that's skirting the South!
It's funny considering I spent so much time in undergrad and grad school studying the South. I always enjoy myself on these treks south and east, but they're far too few and far between.
Traditional Southern food isn't up my alley either. After our trip to Charleston a few years ago, however, I have an appreciation (an obsession perhaps?) with the farm to table movement in the South.
The flavors and ingredients are slightly different from my norm. And all the chefs must be given credit for trying to pay homage to southern cuisine roots while updating menus with modern food trends!
Fun Places to Eat in Nashville
One of the interesting things about the restaurants and cafes is how varied the cuisines are! We had more typical Southern food, of course, but also French, Japanese, and a Mexican-American fusion that I think needs to happen in LA ASAP…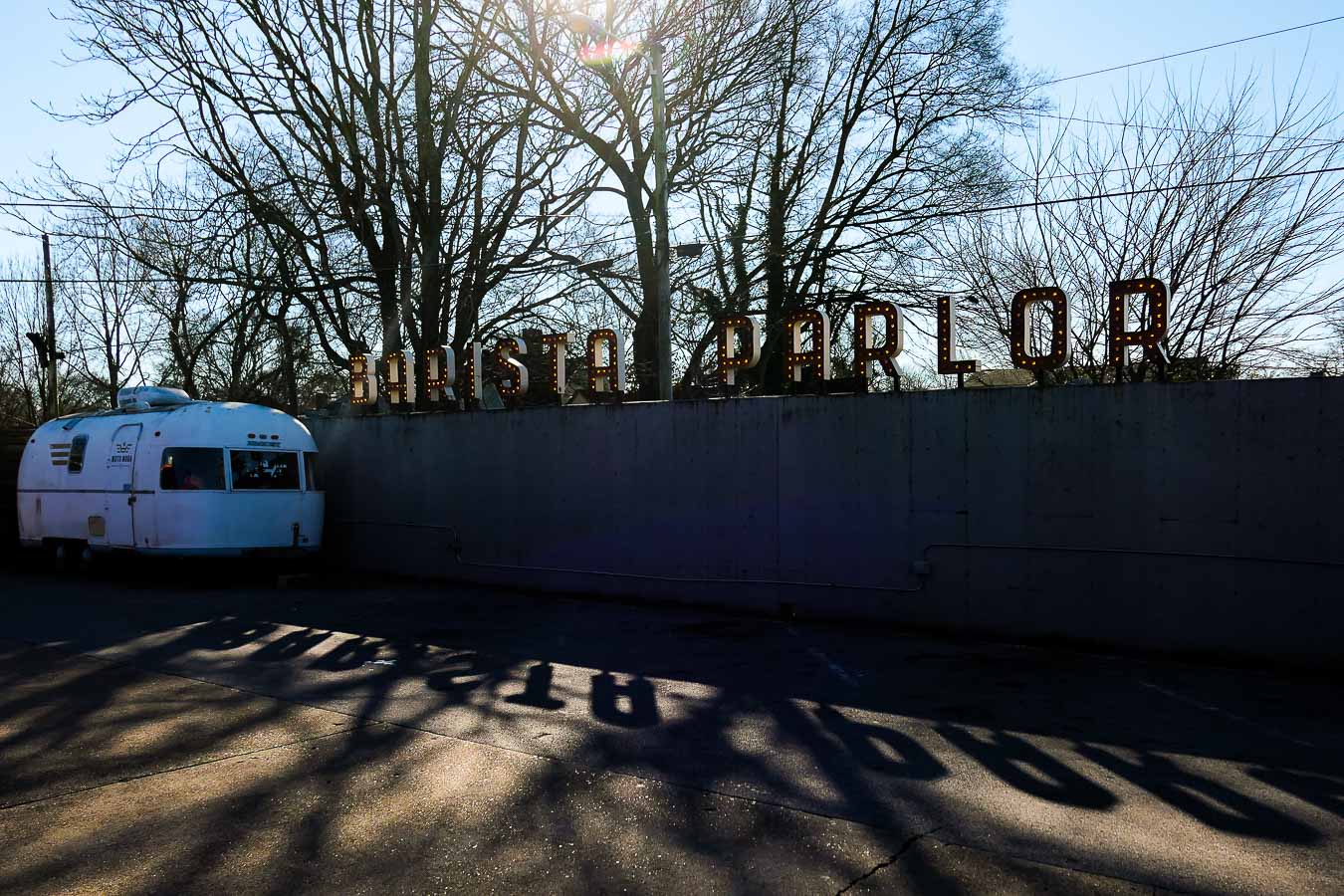 Coffee in Nashville
Barista Parlor
But let's start with coffee because I always do! A dear friend Alyssa of RunwayChef (she and I went to Charleston together!) told me I had to go to Barista Parlor. There are actually a few locations around the city, including Germantown, Marathon Village, and in The Gulch.
We went to the one in East Nashville. I had no idea about the area, but it was really nice to drive through this fun, local area of Music City that isn't overcome with that downtown vibe! The coffee and tea are tasty. Their menu offers a variety of biscuits to munch on. I'd suggest sharing one – they were heavier than I expected!
Crema
We also visited Crema who roasts their own coffee. Their shop is near downtown and tucked into, currently, a construction zone. There's plenty of parking (2 hours free with a ticket from the machine) and it's a local favorite!
The coffee and tea were delicious, of course, and I loved their assortment of goodies. There was plenty of seating, but it's a popular place with locals to be sure!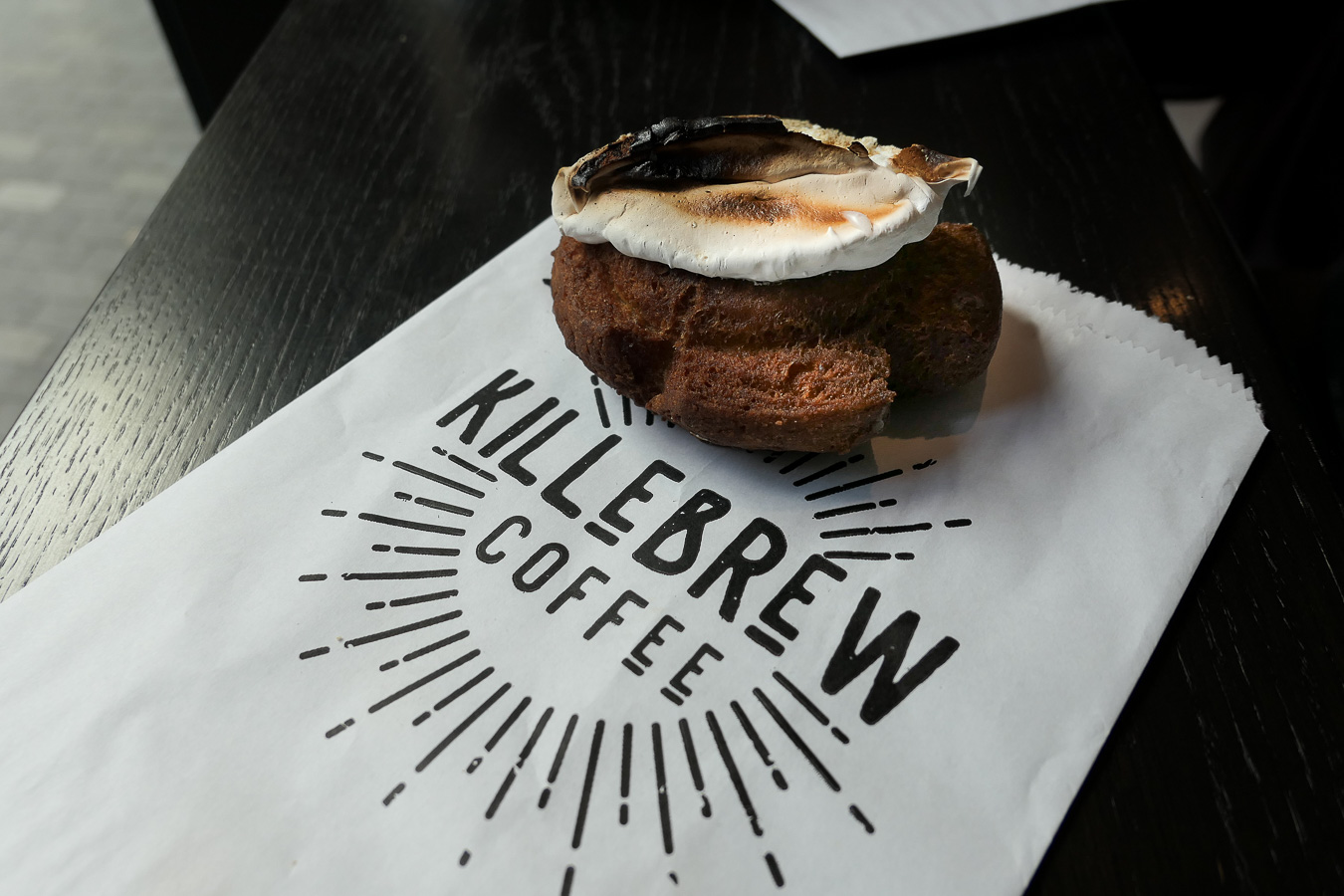 Killebrew Coffee
Another local coffee shop find was Killebrew, located in the Thompson Hotel. I got a basic cafe au lait that morning and totally fell in love with the coffee.
Oh and the sweet potato donut with marshmallow cream (me, yes, I know it's a shocker). And then the blueberry cornmeal muffin that we saved for later was positively delicious too. (No surprise this place is on my fun places to eat in Nashville).
Killebrew sells Revelator Coffee – a Southern coffee roaster that's embracing its southern roots and history. Since I enjoyed the coffee so much and because my husband and I always bring home coffee beans, I bought a bag…
I picked the DuBois bag of beans, which made do a little happy dance. My PhD is in black American history, so I was VERY familiar with black rights activist W.E.B. DuBois. It was a friendly flash from my past!!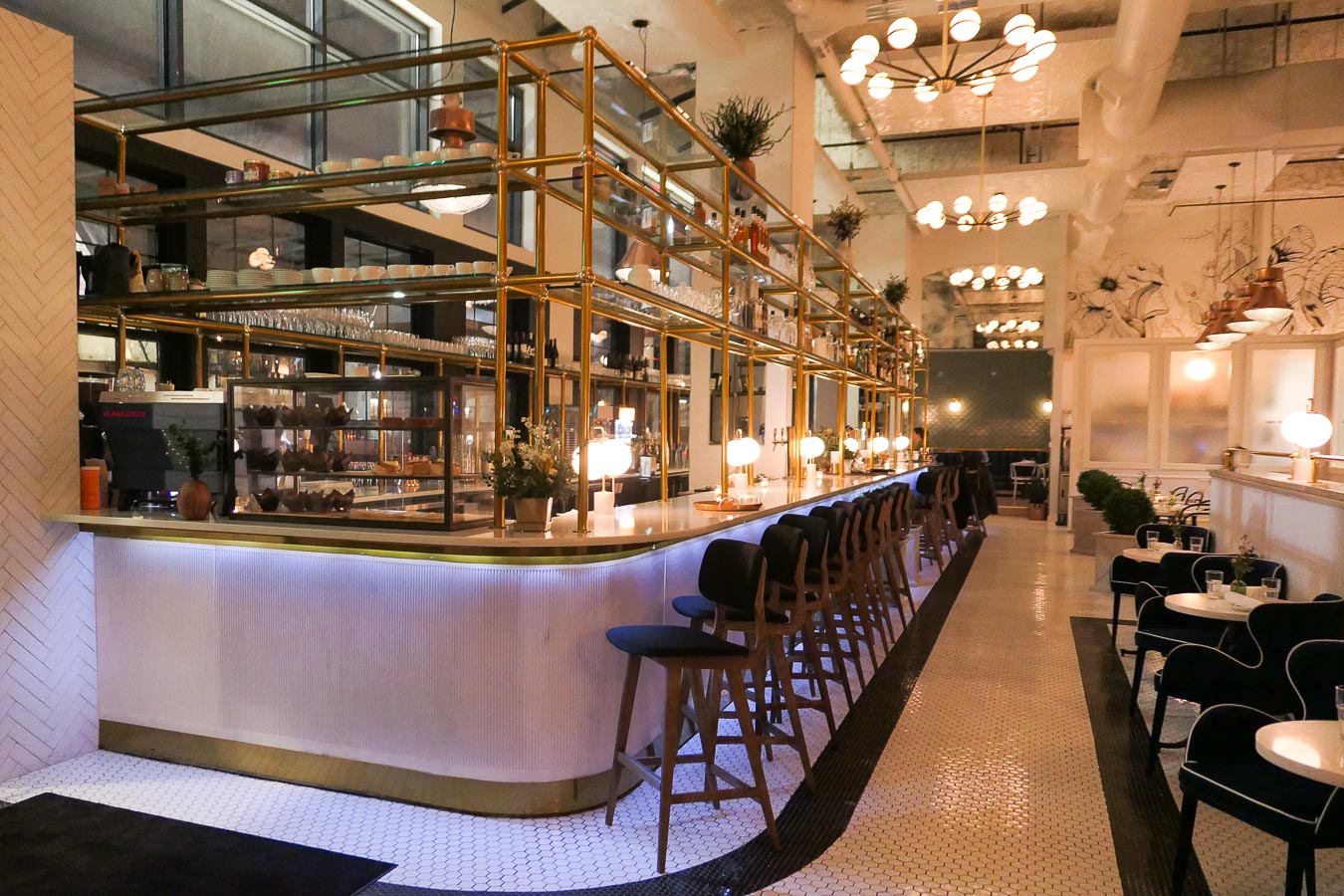 Fun Dinner Places to Eat in Downtown Nashville
When you think downtown Nashville, a slew of bars with live music should immediately come to mind. And even on a Sunday night in January with small snow flurries in the air, music fills the air!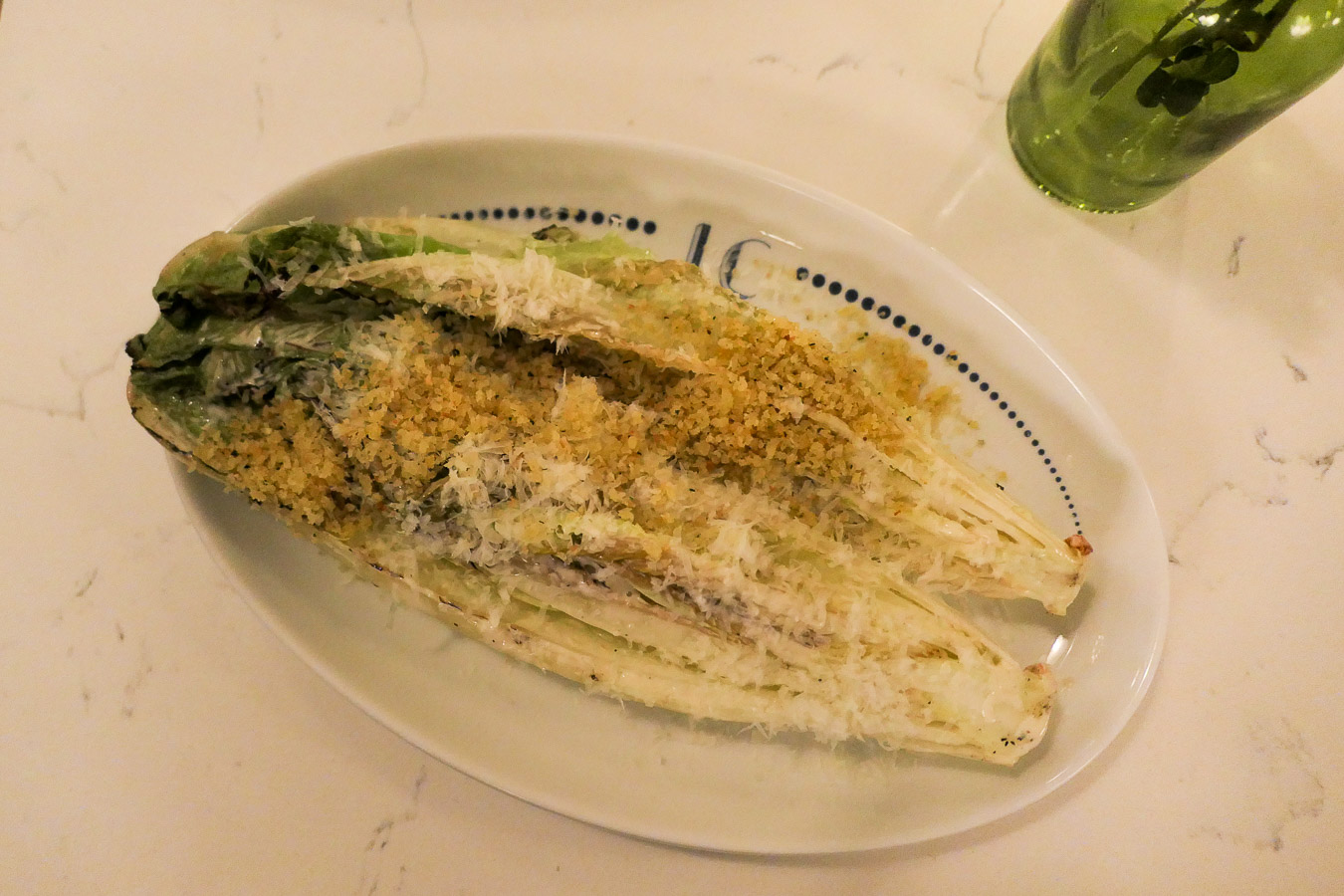 Besides enjoying a show at the famous Ryman Theatre, that Broadway scene wasn't for us – well, besides buying a caramel apple at the candy store (maybe two!). Not far from the "strip," however, are a variety of places to enjoy some great food in a calm atmosphere.
Liberty Common
First up for us was Liberty Common, which had JUST opened a few weeks before our trip. It's a French-inspired cafe and bar. The decor is sublimely cute (never have I shared an image from a restaurant bathroom)!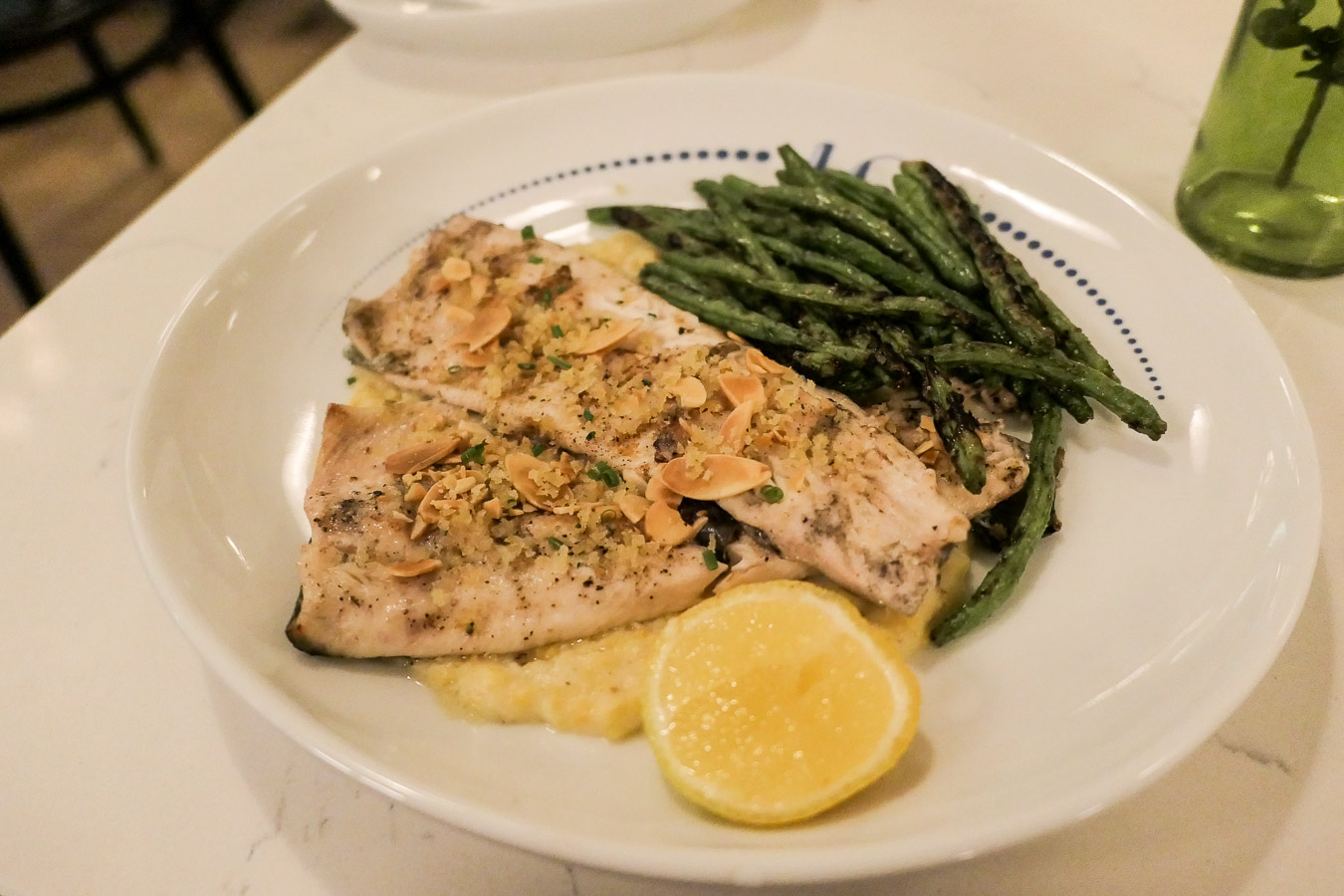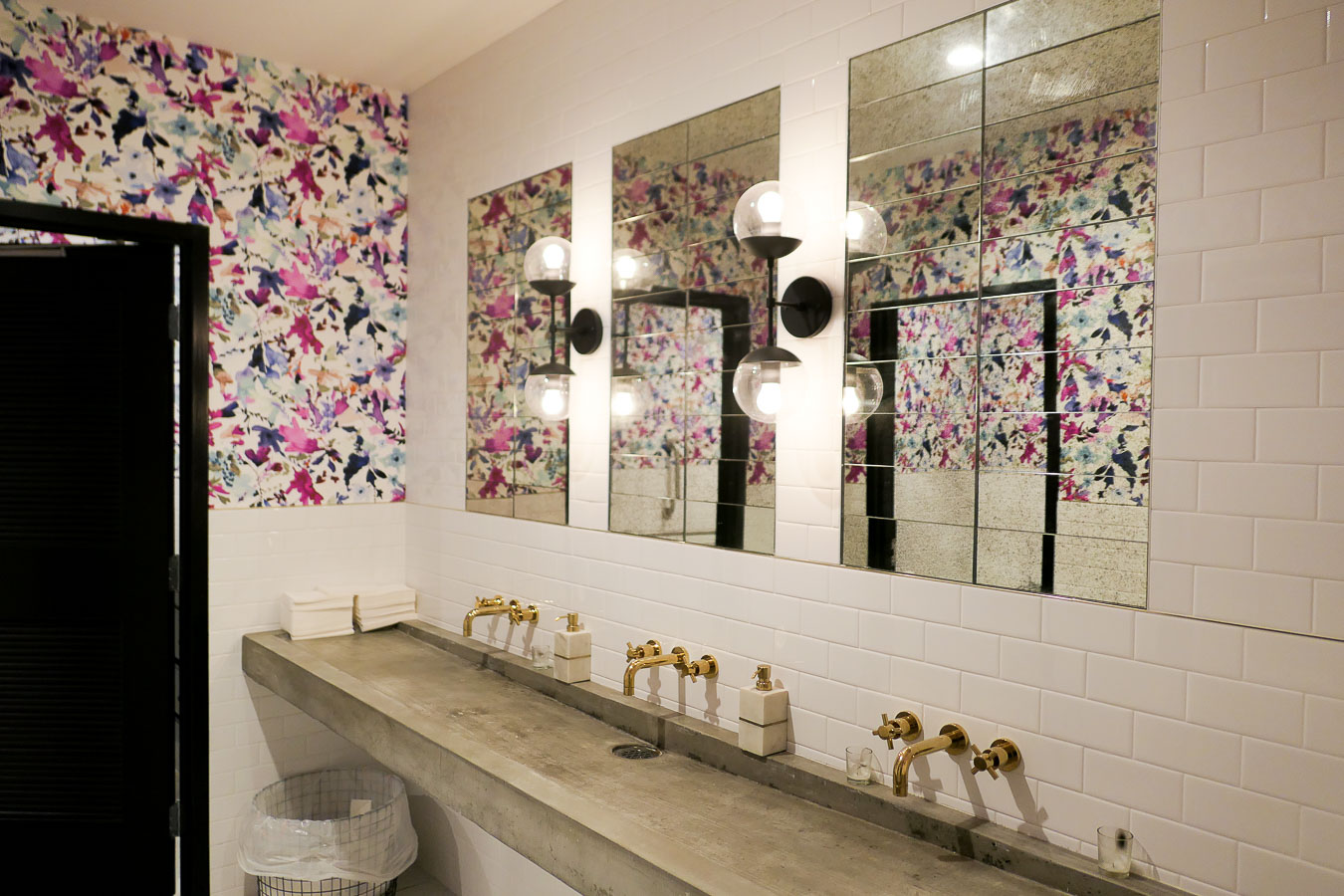 The dishes are a French-American South fusion, which I think is so much fun. Served with the trout almondine were grits and green beans! I assume brunch is amazing there and I can see it becoming a popular hot spot in no time!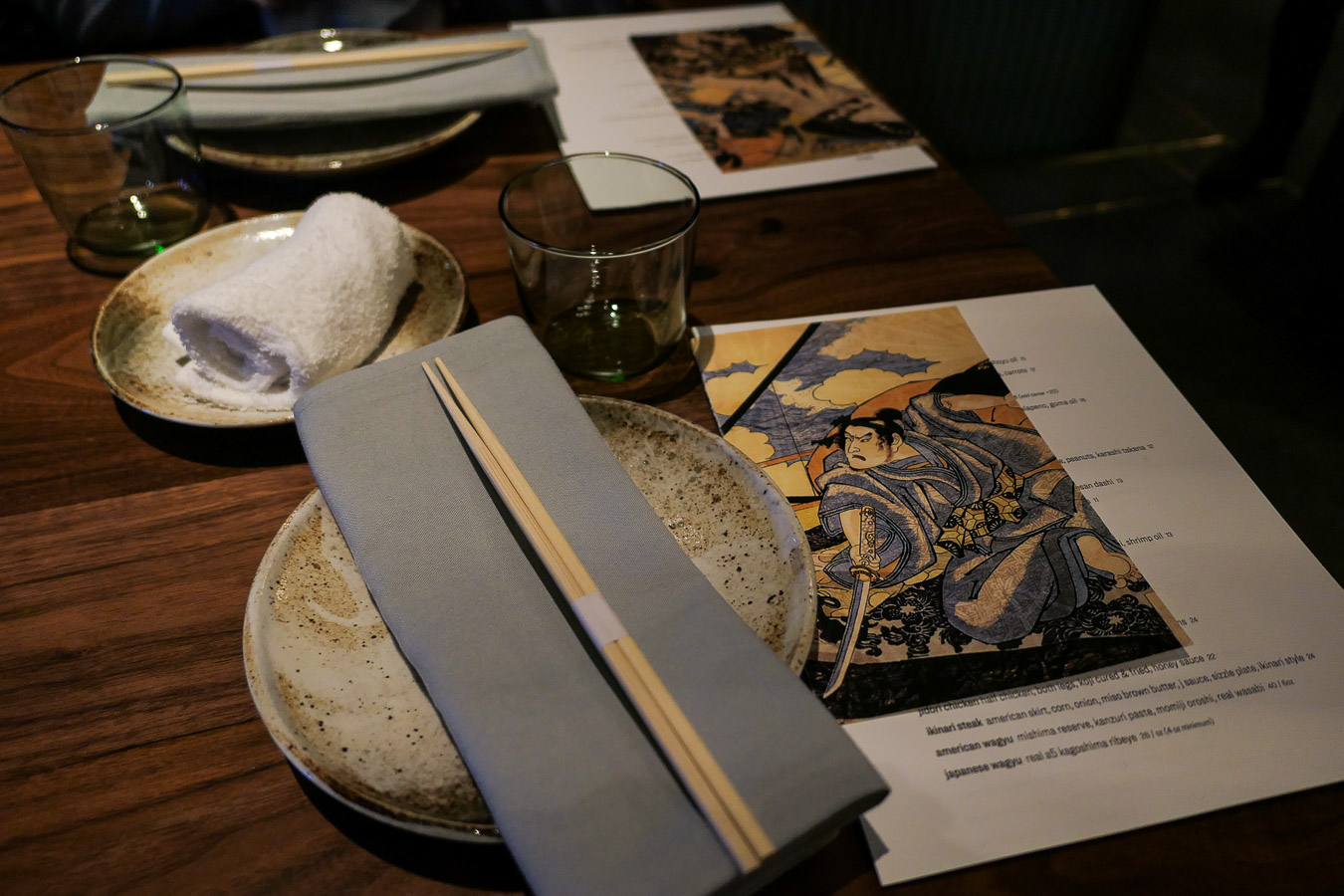 The Green Pheasant
Just down from Liberty Common is The Green Pheasant – a Japanese restaurant with tremendous flavor. If you're like me, you'll have to google a few words on the menu. But, actually, our waitress was quite helpful at pointing out some highlights on the menu.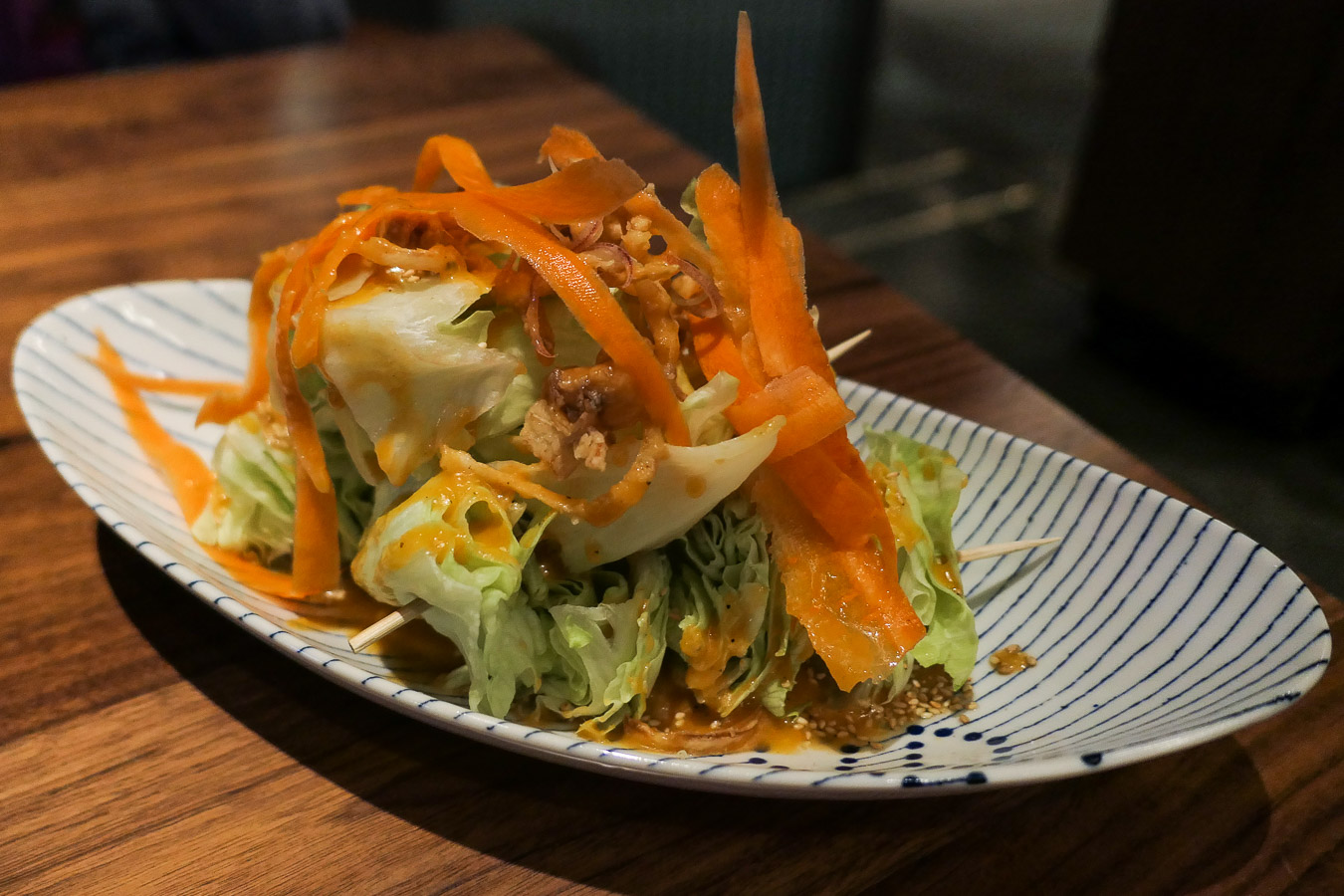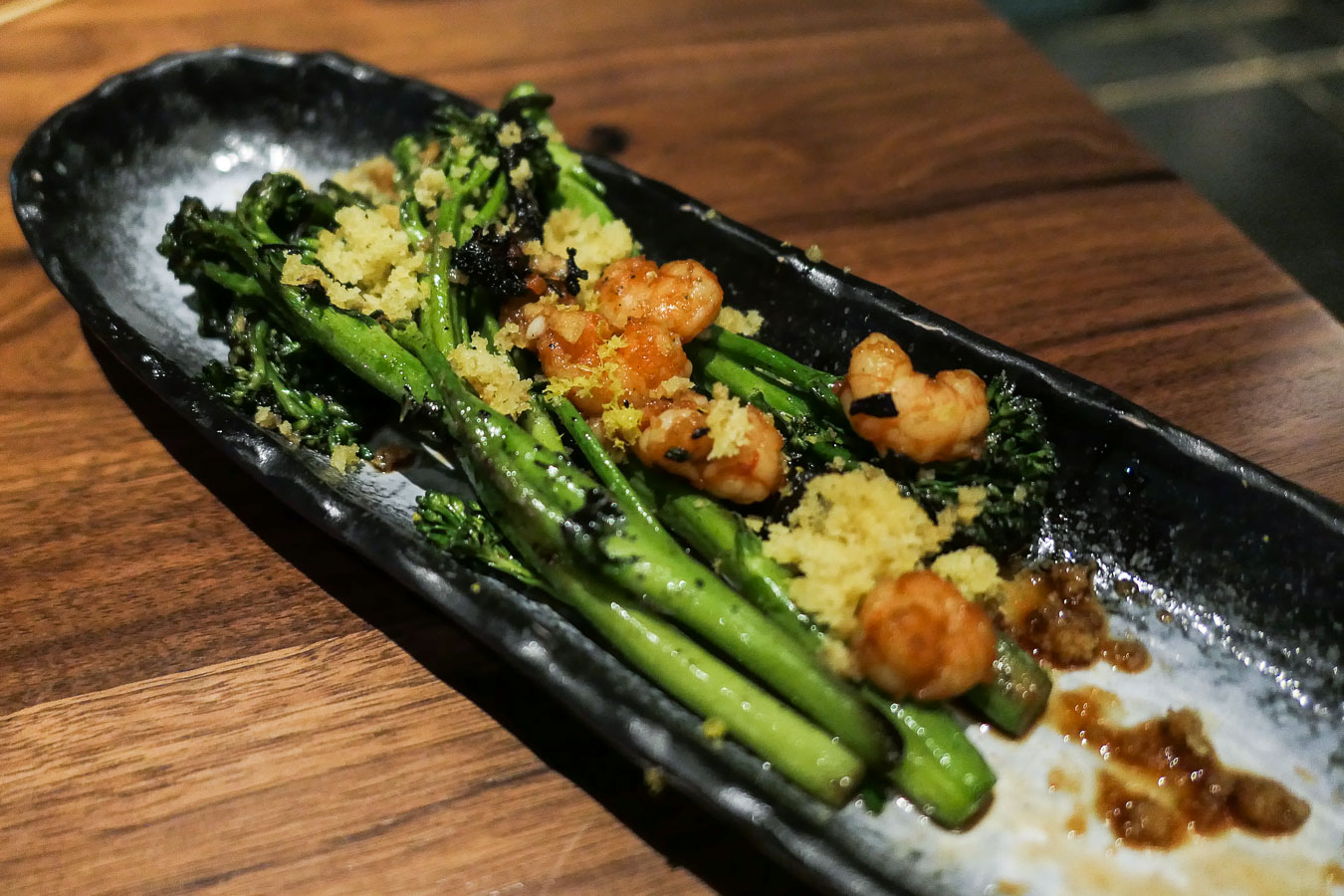 We were caught off guard by a Japanese restaurant in Nashville, but it didn't disappoint – an evening of delicious fun finished with mochi ice cream. Oh. And the decor was pretty fantastic too!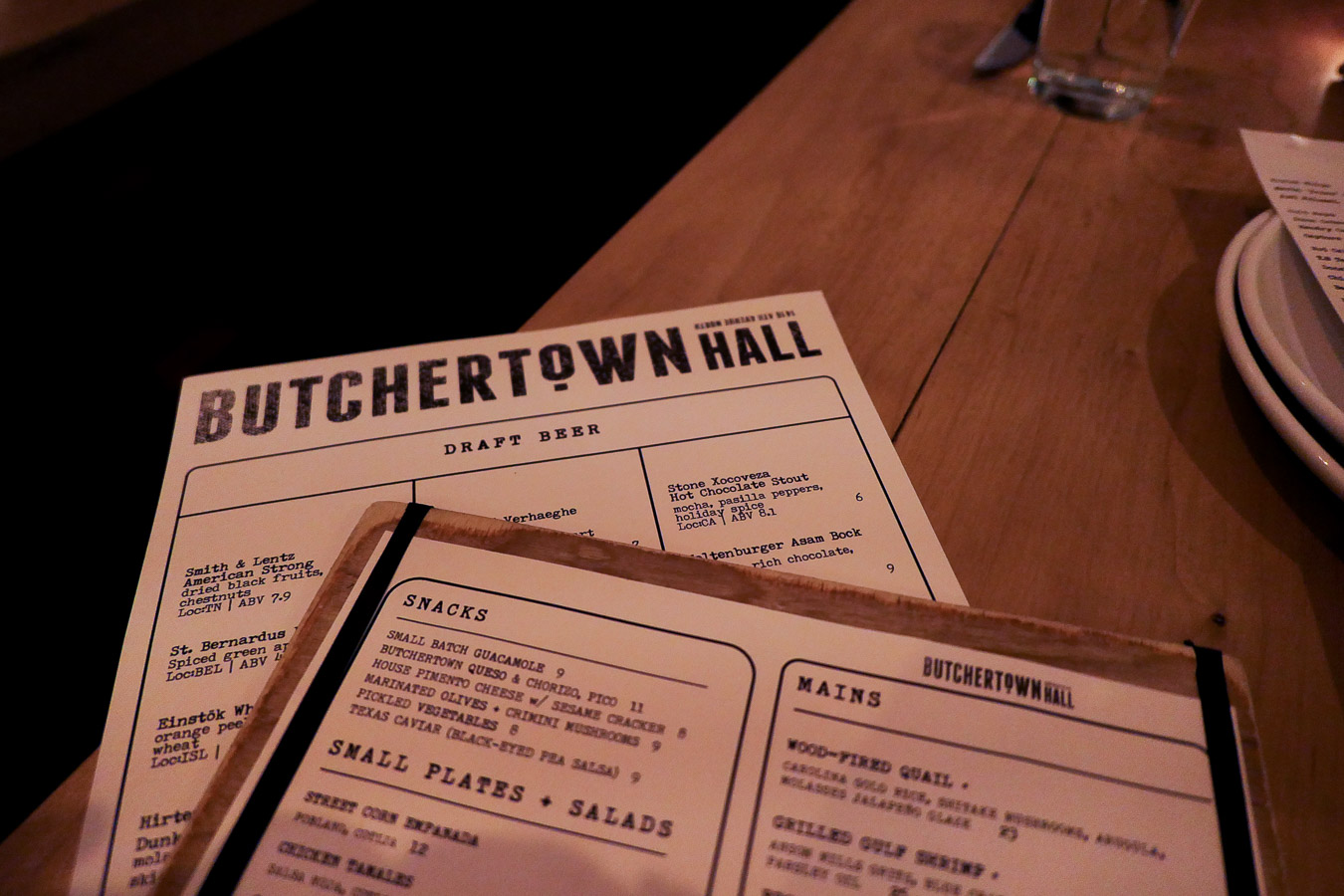 Dinner in Nashville's Germantown
Butchertown Hall
And last, but far from least, on my list of fun places to eat in Nashville was Butchertown Hall in Germantown. So here's the basic rundown. It's slow-cooked southern meats at a Mexican restaurant. Yep. Take two great things and throw them together!
It's just that amazing (and something I hope happens in LA very soon). We shared a salad, tried four of the tacos, and gobbled down the apple cobbler – like ladies of course!
You'll need reservations. And if they're all booked up online, try calling the restaurant. We got a table reserved even though the app said they were full.
My only critique here was that the lighting was difficult for me to get good photos (as you can see). So, I apologize that my photography and editing skills aren't THAT amazing, but trust me the food is tasty, tasty!