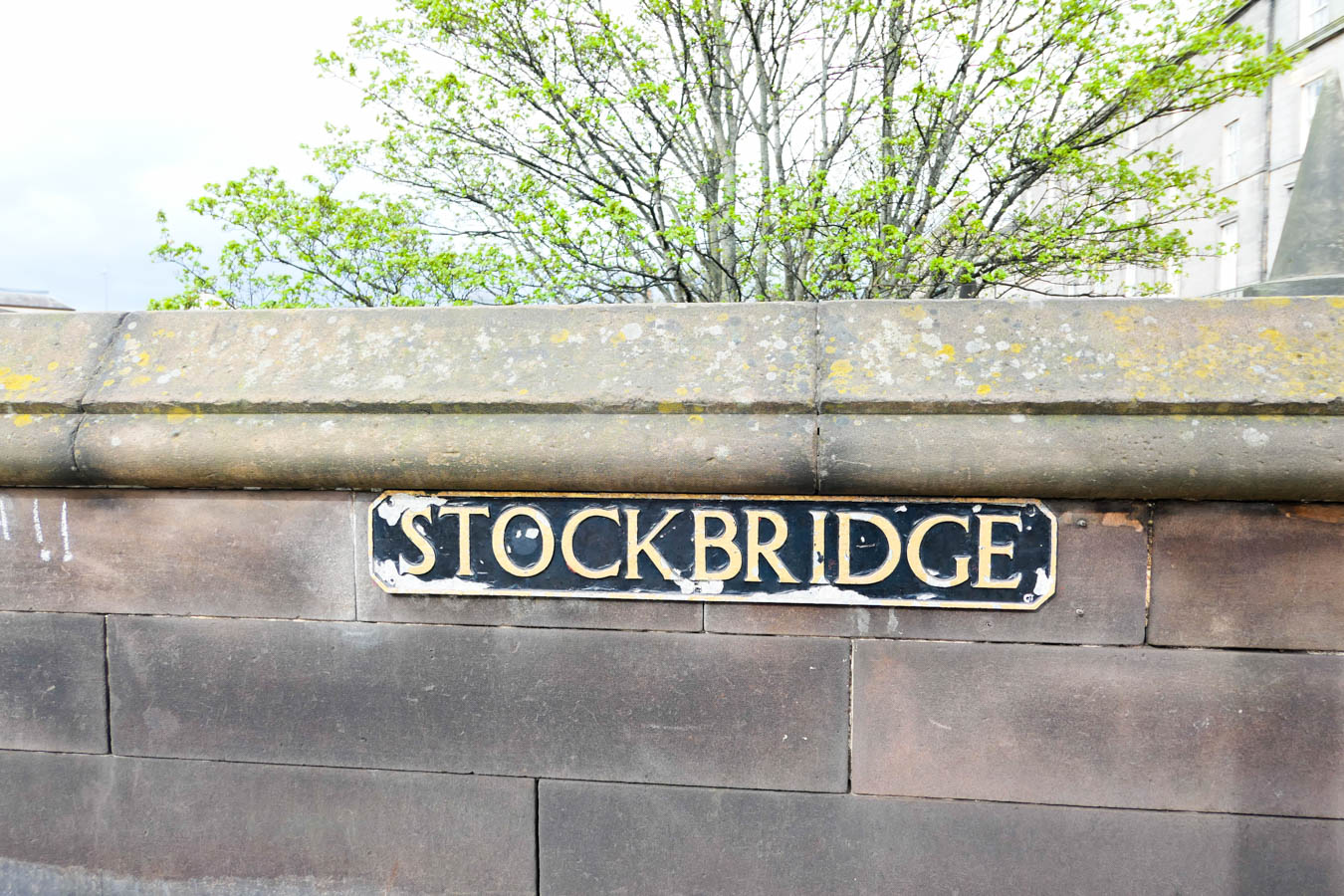 Since my husband and I started traveling internationally a few years ago, we've been staying in airbnbs. We usually opt for a few nights in a hotel or b&b (like this one in Fort William), but it's so much more fun to pretend you're living in these international cities if you get a flat, make your own breakfast, and spend evenings reading on the couch.
For our first week in Edinburgh, we rented an airbnb in an area called Stockbridge. There aren't many visitor attractions (two of note – below) in the area, but there are a ton of restaurants and it's easy to walk to those touristy destinations (well, if you're a walker).
You can also take a bus or an uber (less than £5 to Old Town). The appeal is in the food, the people, and the culture – all local Edinburgh to the core. To give you a feel of the wonderful vibe of the area, mixed in with these Stockbridge, Edinburgh restaurants are some fun shots of the scenery and the most delectable paella at the weekly farmers market…

Edinburgh's Stockbridge Guide
Stockbridge Coffee
There are two cafes to note in Stockbridge. The first is Artisan Roast Coffee Roasters. Easily the best coffee we had on the trip, the Stockbridge location is very local. It was busy (not crowded) when we visited morning and afternoon.
Singles, couples, and families were there – many with the big, beautiful dogs. Everybody seemed to know each other and you just wanted to be one of the crowd when you visited.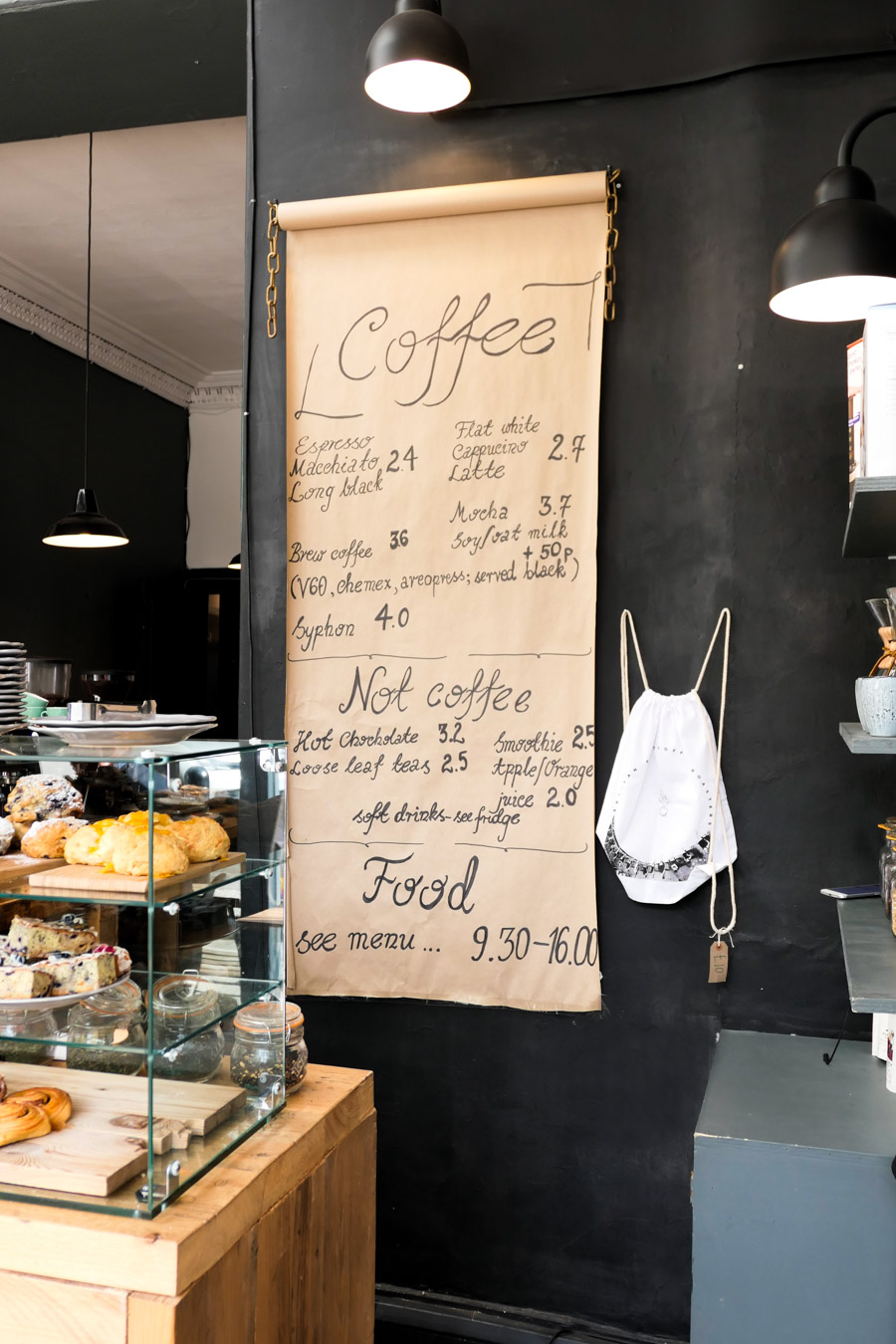 Their baked morsels are delicious (the salted brownie or whatever was droolingly good)! If you're enjoying your drinks in the cafe, order first and they'll bring it to you. You pay after you're done (helpful hint so you avoid awkwardly standing around for a few minutes like we did)!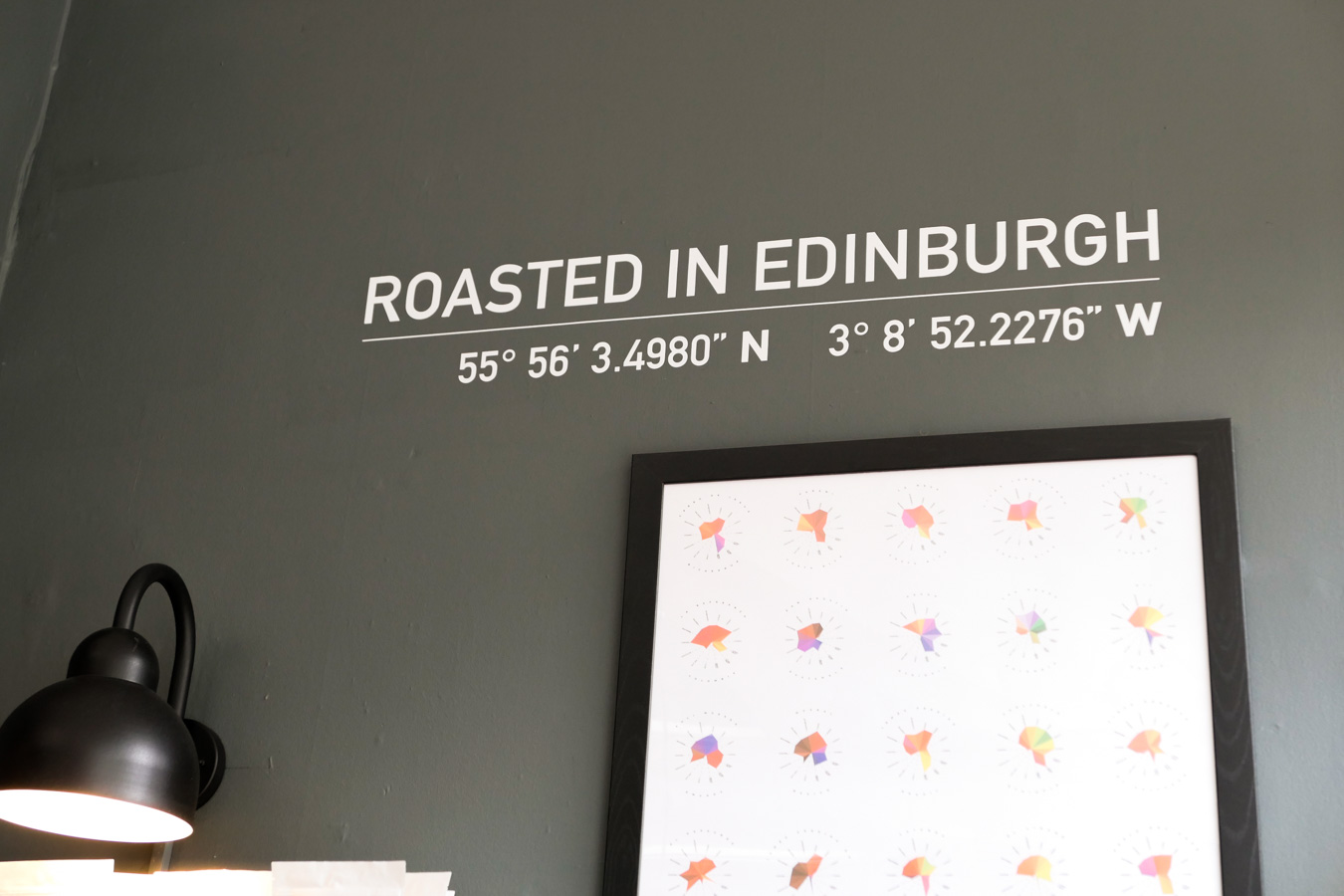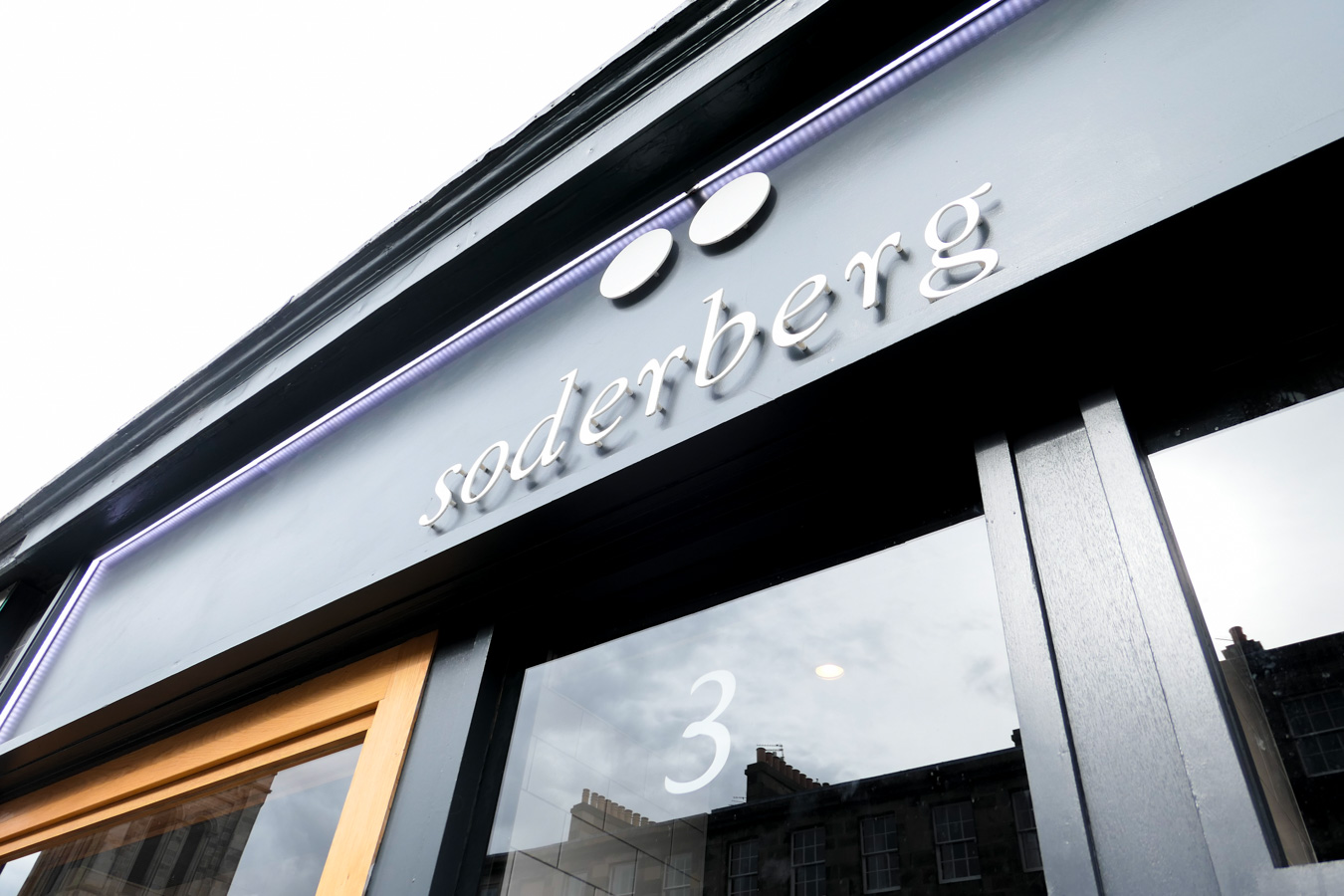 The second coffee shop was even closer to our flat – Soderberg. There are multiple Soderberg locations around the city, however. We opted for two Americanos, a pot of tea, the cinnamon twist bun (they also had a cardamom that took all my self-control not to order), and an almond tart. They were all quite delicious.
They have large tables, so it's great to sit and get some work done or just enjoy one another's company (many cafes were smaller affairs).
As you're traveling around the rest of the city, you'll want to check out these Edinburgh cafes that are not to miss!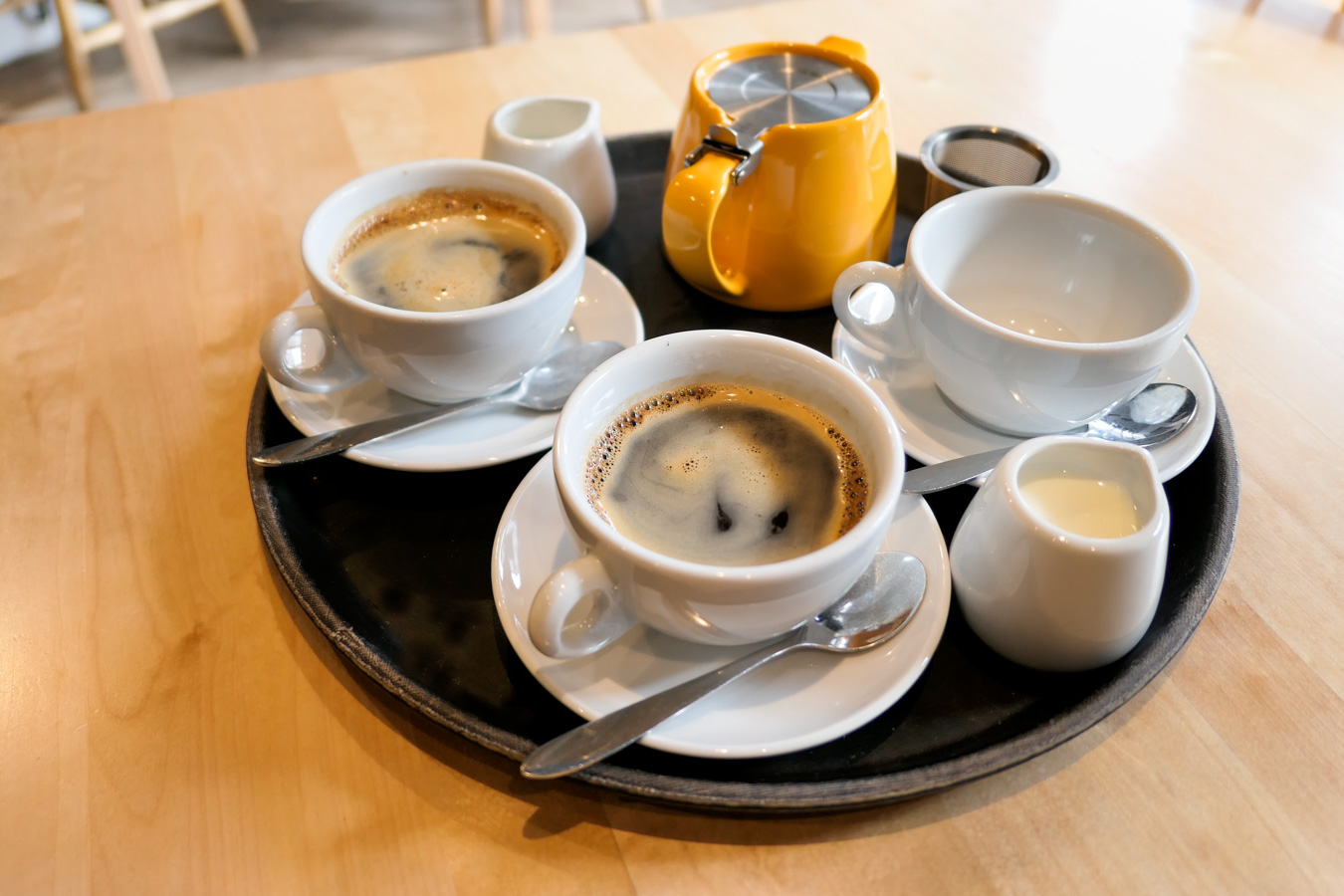 Best Breakfast in Edinburgh
Ok. I don't know that for sure. I usually opt for coffee and a morsel in the morning when we're traveling, so my breakfast/brunch research isn't extensive. What I can tell you, however, that The Pantry in Stockbridge was pretty epic. I mean, just look at this waffle situation and this eggs benedict (on sourdough with thick cut ham)!
The restaurant doesn't take reservations and it can certainly fill up. We got there RIGHT at opening time and got in with no issue whatsoever!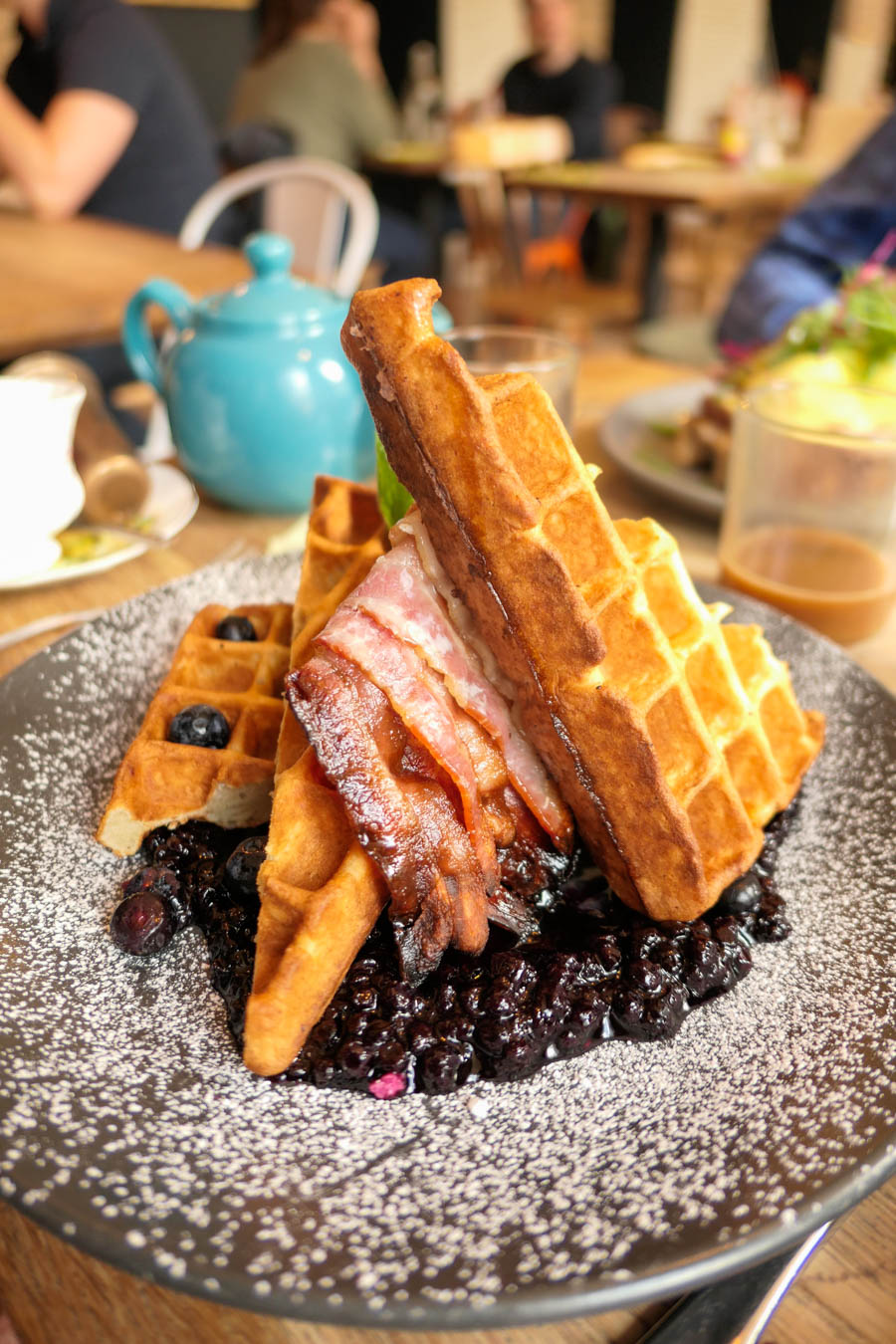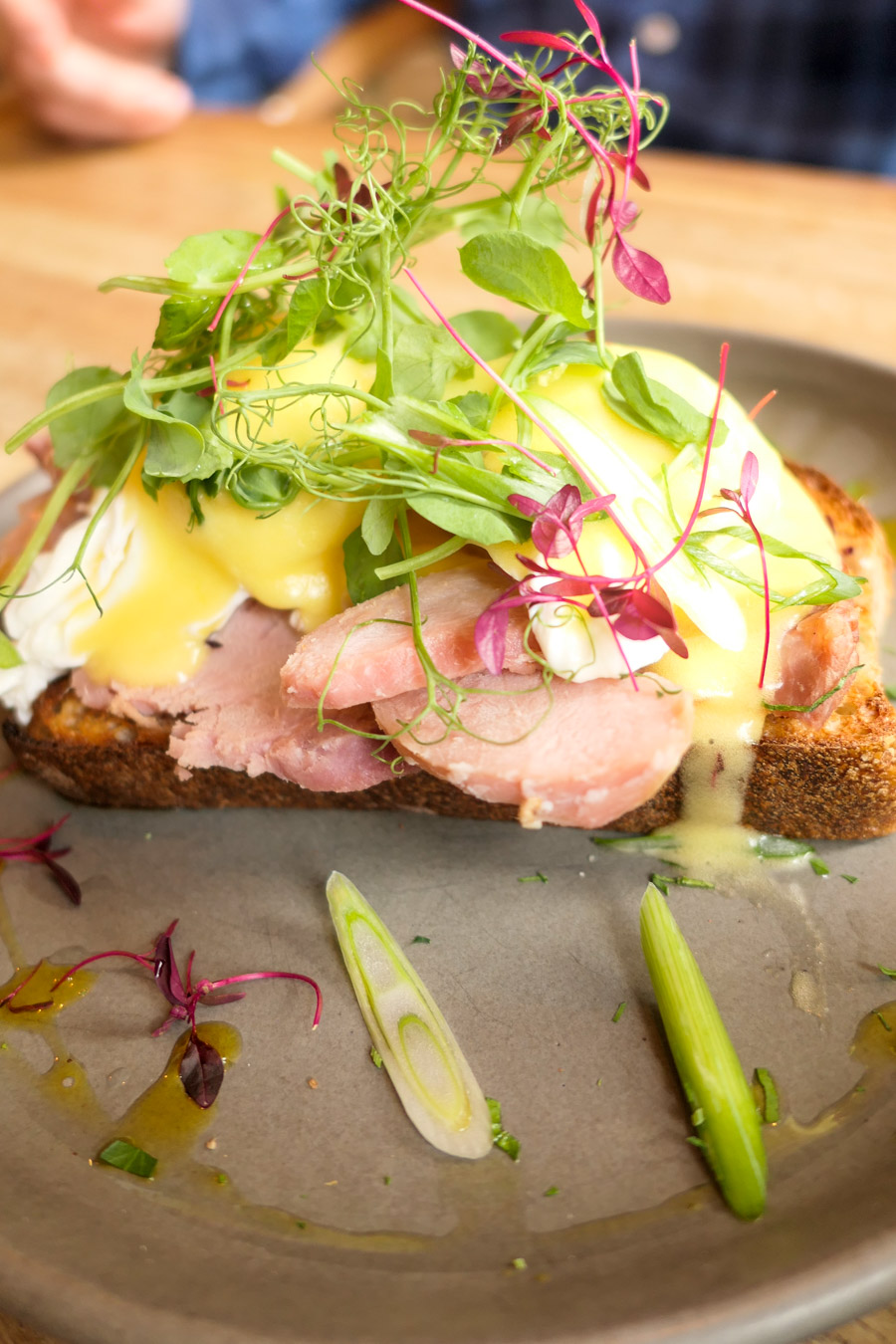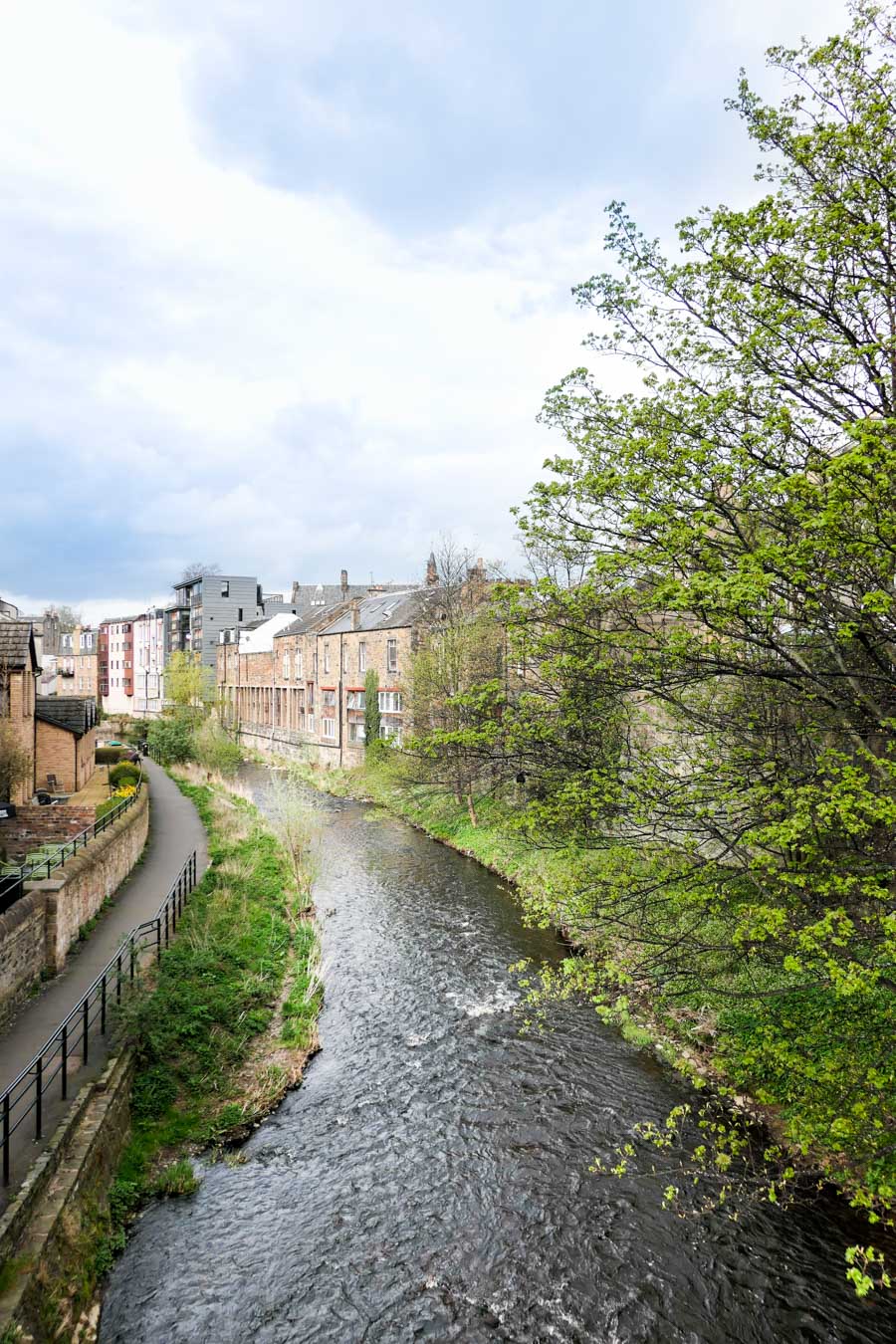 Water of Leith
Since you'll be needing a walk after that breakfast, walk a few blocks to the Water of Leith. There's staircase down to the walking path by the Pizza Express (possibly the best view in town, right?).
The creek flows through the city from the sea to an inland reservoir and there's a wonderful walking path along much of it. You can take it south toward Dean Village, the West End, and New Town (all fun destinations in their own right). Alternatively, you can take it north a short distance to the Edinburgh Royal Botanic Garden.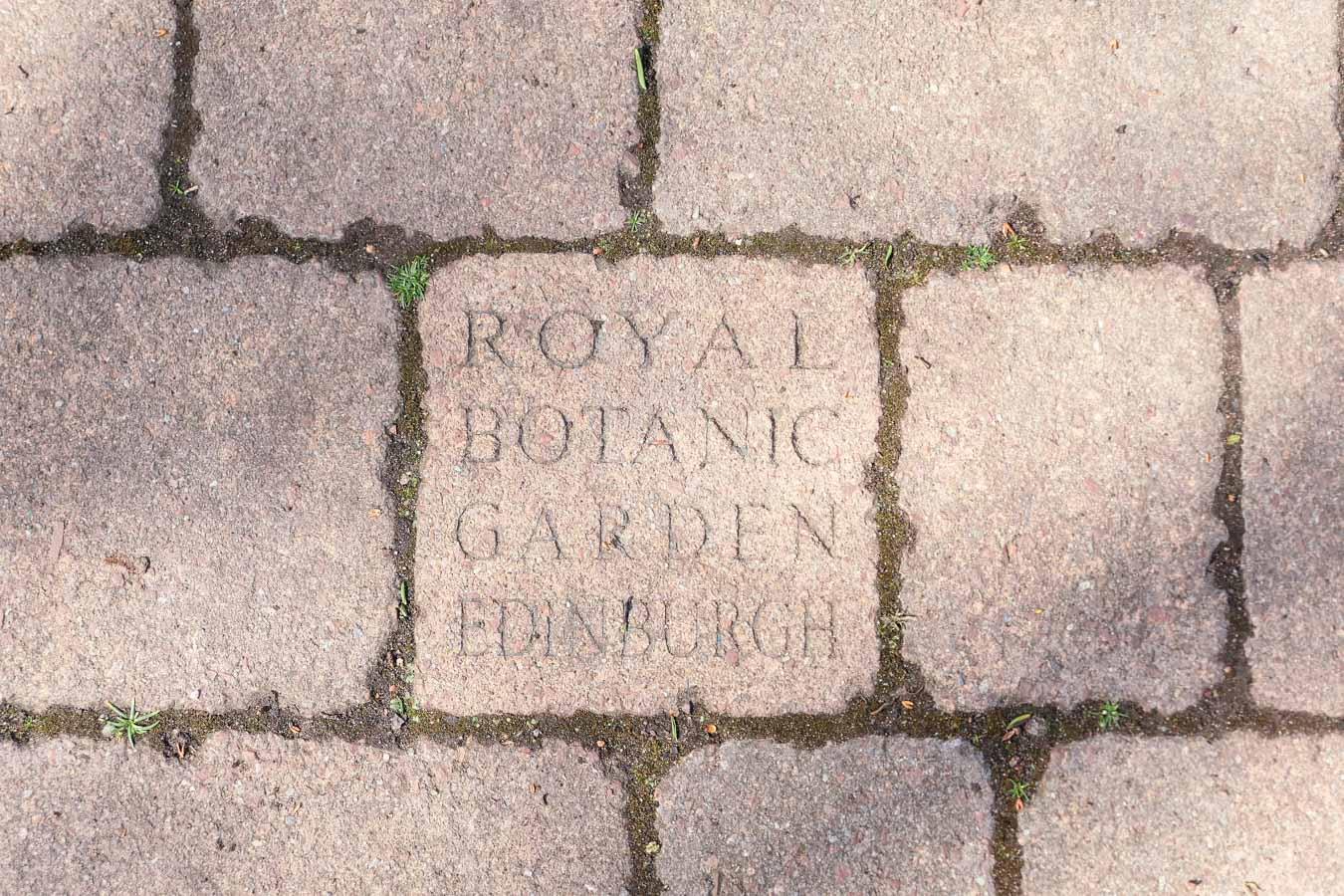 Royal Botanic Garden Edinburgh
I always love visiting botanical gardens in big cities. The feat of creating a truly urban oasis always fascinates me and brings me such calm. The Edinburgh garden did just that.
The property isn't terribly big, so you can leisurely wander the grounds in 1 ½ -3 hours. There are plenty of benches to enjoy yourself and a cafe at either end of the park for a bit to eat or a coffee!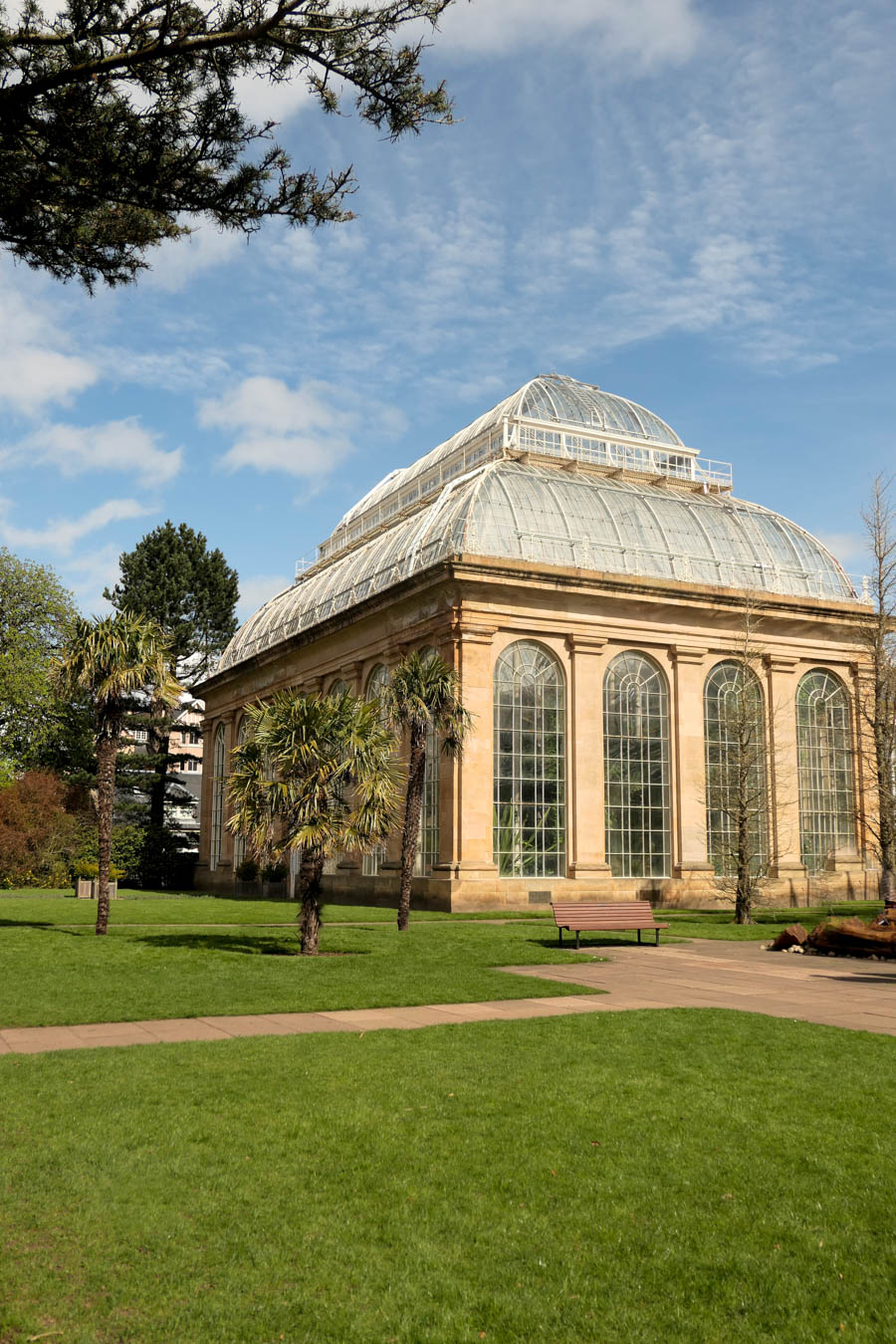 Admission to the garden is free. If you want to see more of the greenhouses besides the entrance, it's about $10. The one thing the garden is particularly known for are the rhododendrons (above). They're usually in bloom mid-April to late May.
Drinks at Stockbridge, Edinburgh Restaurants
We find that when we're traveling lunchtime, afternoon tea, and happy hour don't follow a perfect schedule. Oftentimes coffee and tea are served closer to 5, so happy hour gets skipped and we go straight to dinner! Truth be told, happy hour doesn't happen much at home either, but I like to pretend on vacations!
The first stop for drinks is The Raeburn. Part of the Raeburn Hotel, the bar and restaurant have a lovely walkup and a comfortable vibe with updated food and drink. The restaurant proper was closed the night of our visit, so we ate dinner in the bar. Though the music was a bit loud for our tastes (I'm 31 going on 98), the ambiance was nice and the food fun.
The bar was definitely a hangout for locals after work and couples meeting up at the end of long days. We tried the cauliflower and turmeric soup, a seafood risotto, and the beef medallions.
The food was fine, but not quite as mouthwatering as the descriptions implied. I trust that had the restaurant not been closed for the event, the food would have been that much better! The drinks and ambiance were ideal for a stop, however. And if you wanted to stay at a hotel in Stockbridge, I'd check them out!
The next stop for a drink is Hamilton's. We had dinner here on our first night in Edinburgh. Because we arrived on a Monday, many of the restaurants on our list were closed. Hamilton's is a local pub – a great place for drinks and food.
We didn't have a cocktail, since we were already droopy-eyed from the flights, but they had a few that were difficult for me to pass up! I'm happy to recommend them, however, as a dear friend in England messaged me when she saw we were there to say she and her husband enjoyed cocktails here a few times on their trip – and I trust their judgement implicitly.
If you're looking for a bit of invigoration, head down to the restrooms. The air is cool and the seats are cold. If you enjoyed one too many cocktails or you're still struggling from jetlag, fear no more – you'll be back in tip top shape in moments!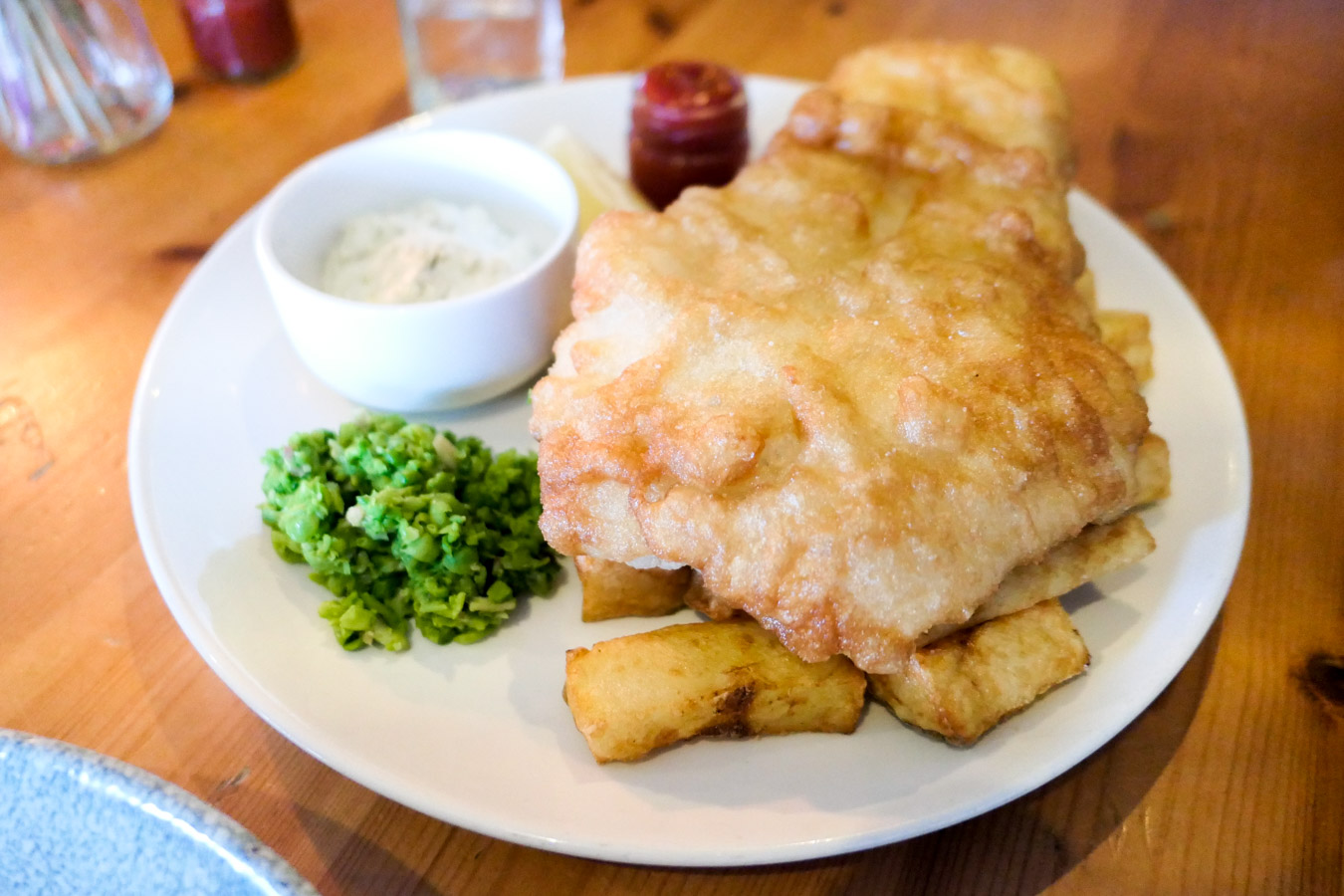 Where to Eat in Stockbridge, Edinburgh
But about the food. We tried the roast chicken, quite delicious, and the curried cauliflower. In addition to fish & chips of course; We were in Scotland after all!
The fish was light and perfectly fried. And I, a sucker for french fries, did my duty in finishing off the chips! This was definitely one of the best fish & chips we had on our trip! (though nothing will top the Fish + Chips in Stonehaven)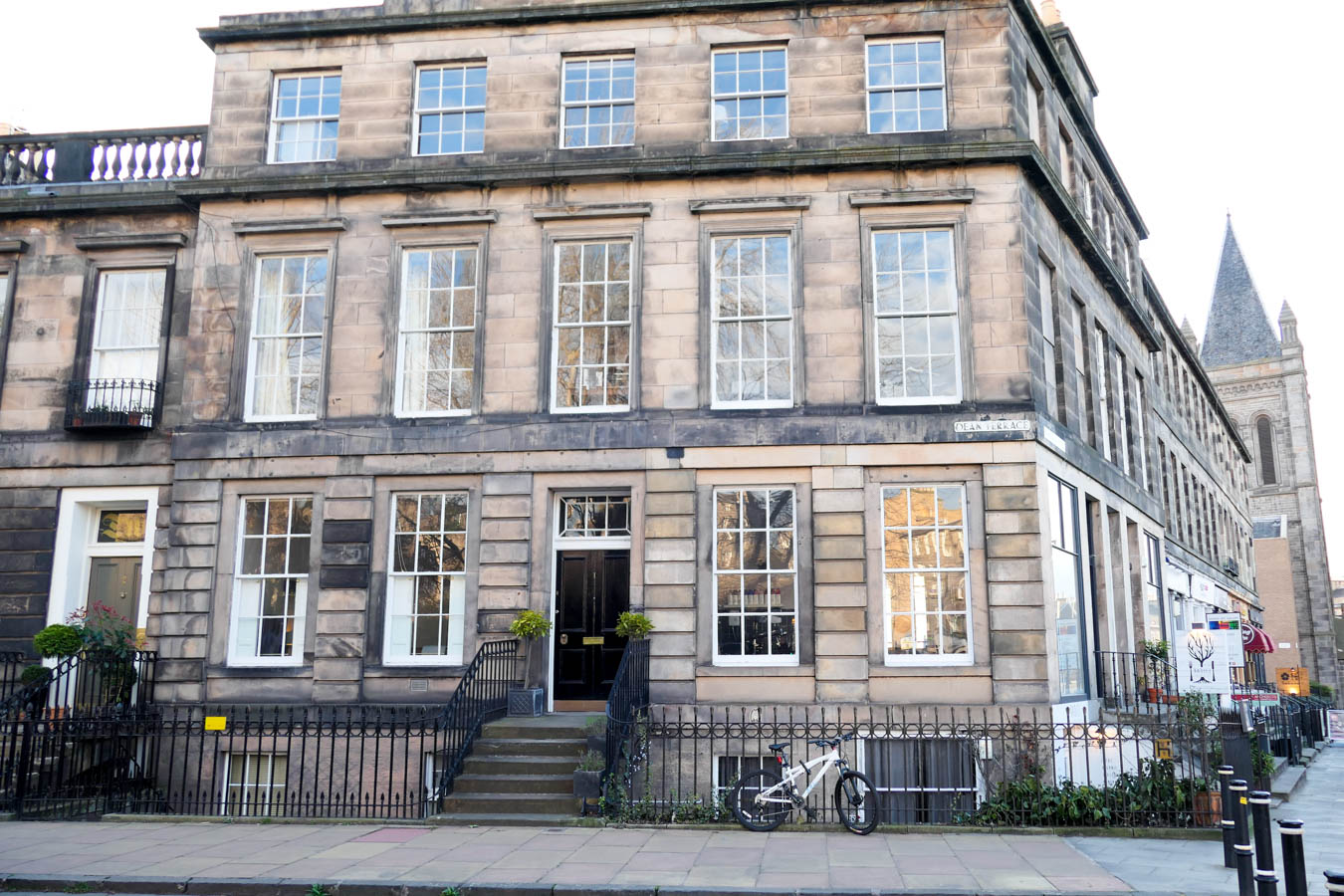 Next up was Radici – far from a pub. We ate dinner here the same day we headed out to Balmoral Castle . In truth, we'd tried to eat here the previous night, but they were full so we opted for a reservation on the following night and went to Raeburn instead.
We barely made it back from our Highlands adventure for our 7 o'clock reservation, but we walked in looking calm, cool, and collected. Radici boasts organic, new-age Italian cooking. We ordered the small meat and cheese platter, a spinach salad, a poppy seed salmon, which I LOVED, and lamb chops.
The mango sorbet and lavender tart with pistachios were delicious endings to the meal. My mom and husband weren't as thrilled with the meal, but rarely did we all agree on a restaurant being phenomenal.
The experience of Radici is absolutely a more indulgent evening for the palette and your pocketbook, though the food itself wasn't heavy by any means. It is a small restaurant and everything is made to order, so plan on a leisurely meal. We think they only did one service per night at each of their six or seven tables too, so it's a unique experience.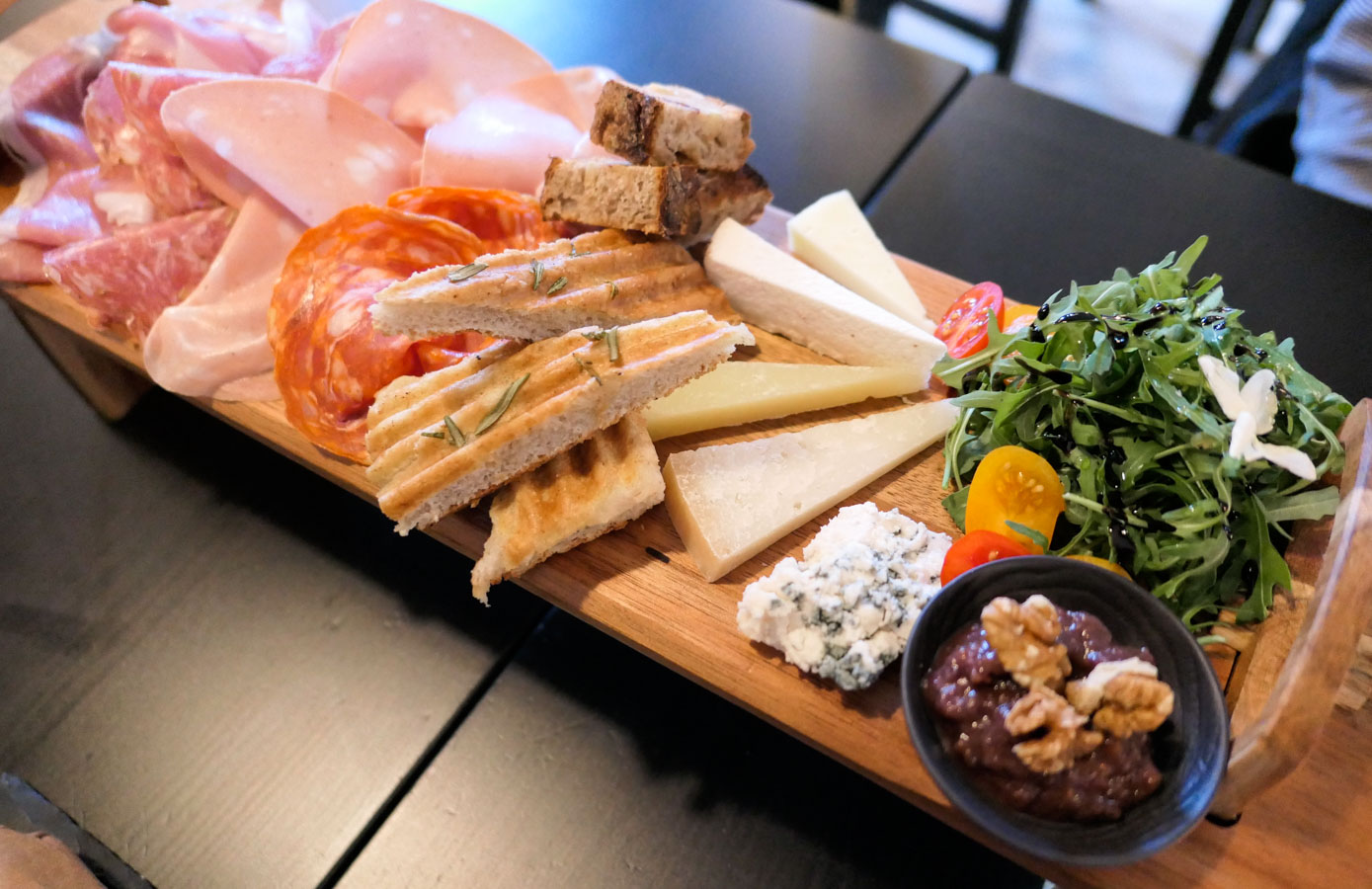 I could have eaten the homemade focaccia all day, every day. Oh, and the fig jam. AND their sun-dried tomato pesto (not pictured) that was heavy on the basil and garlic, not the tomatoes. So, so, SO good!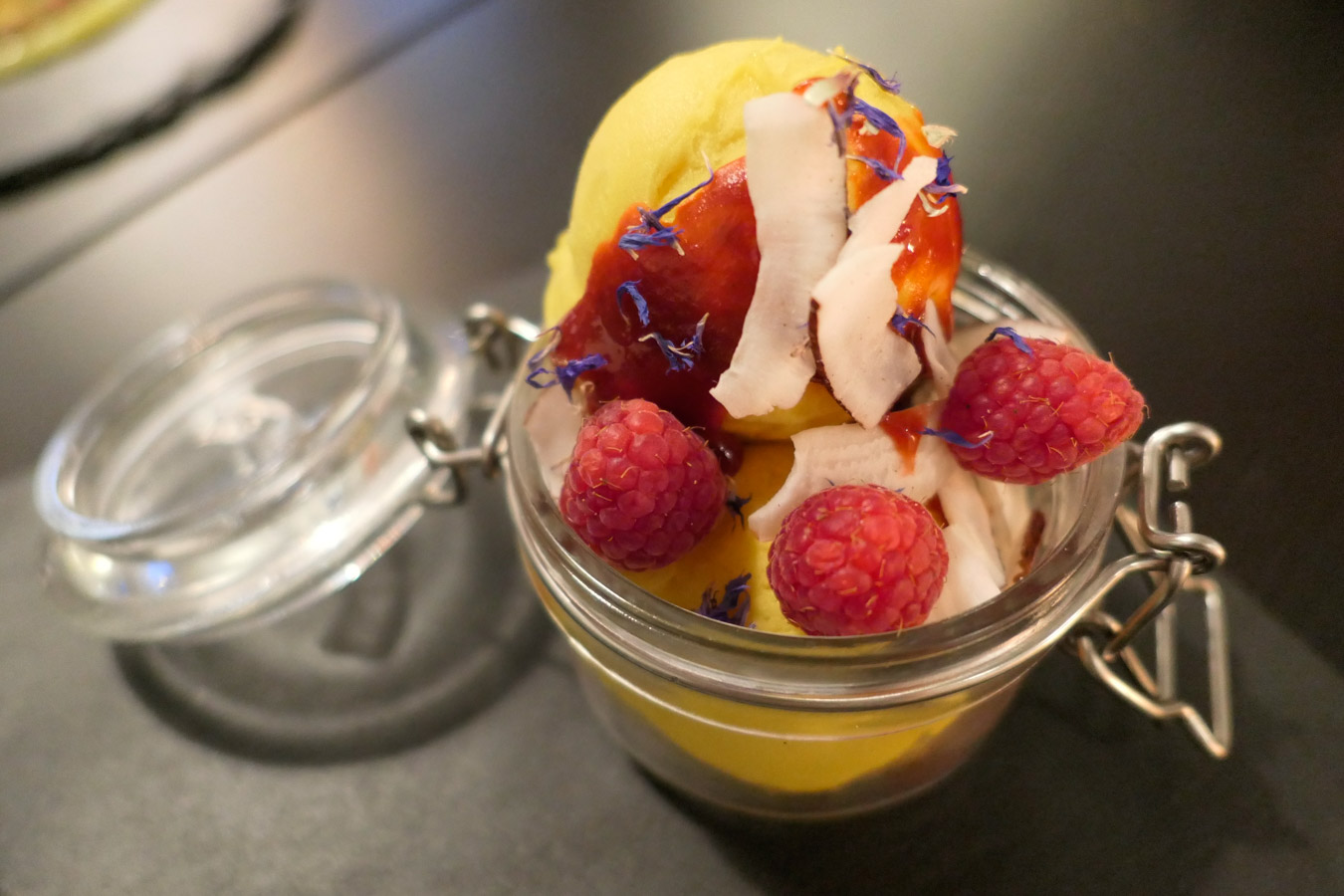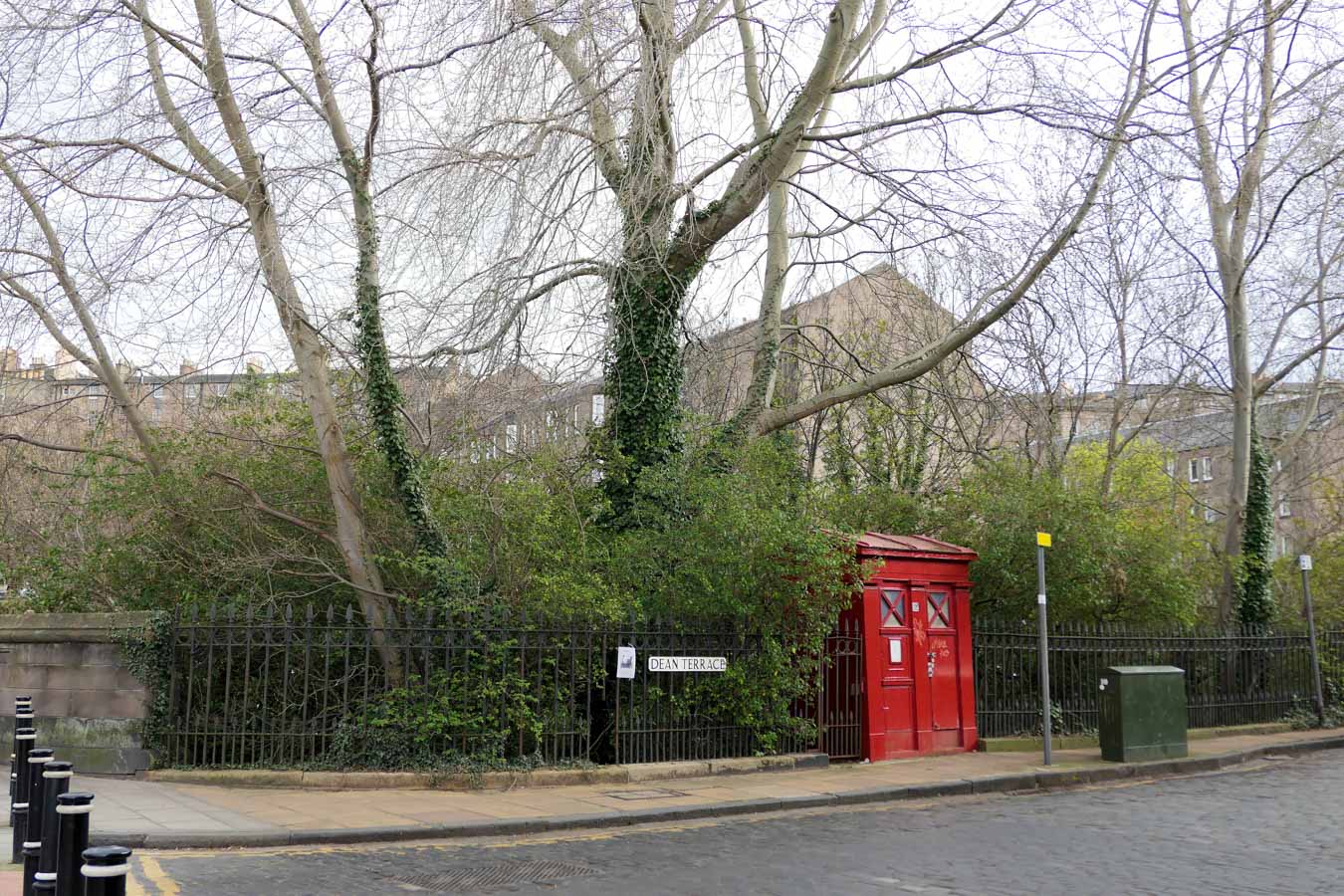 This is some of that Stockbridge cuteness. With the sun going down later in the spring and summer, we often enjoyed partially lit walks home after dinner. There were always others out on the streets as well, so you can feel safe any time of day!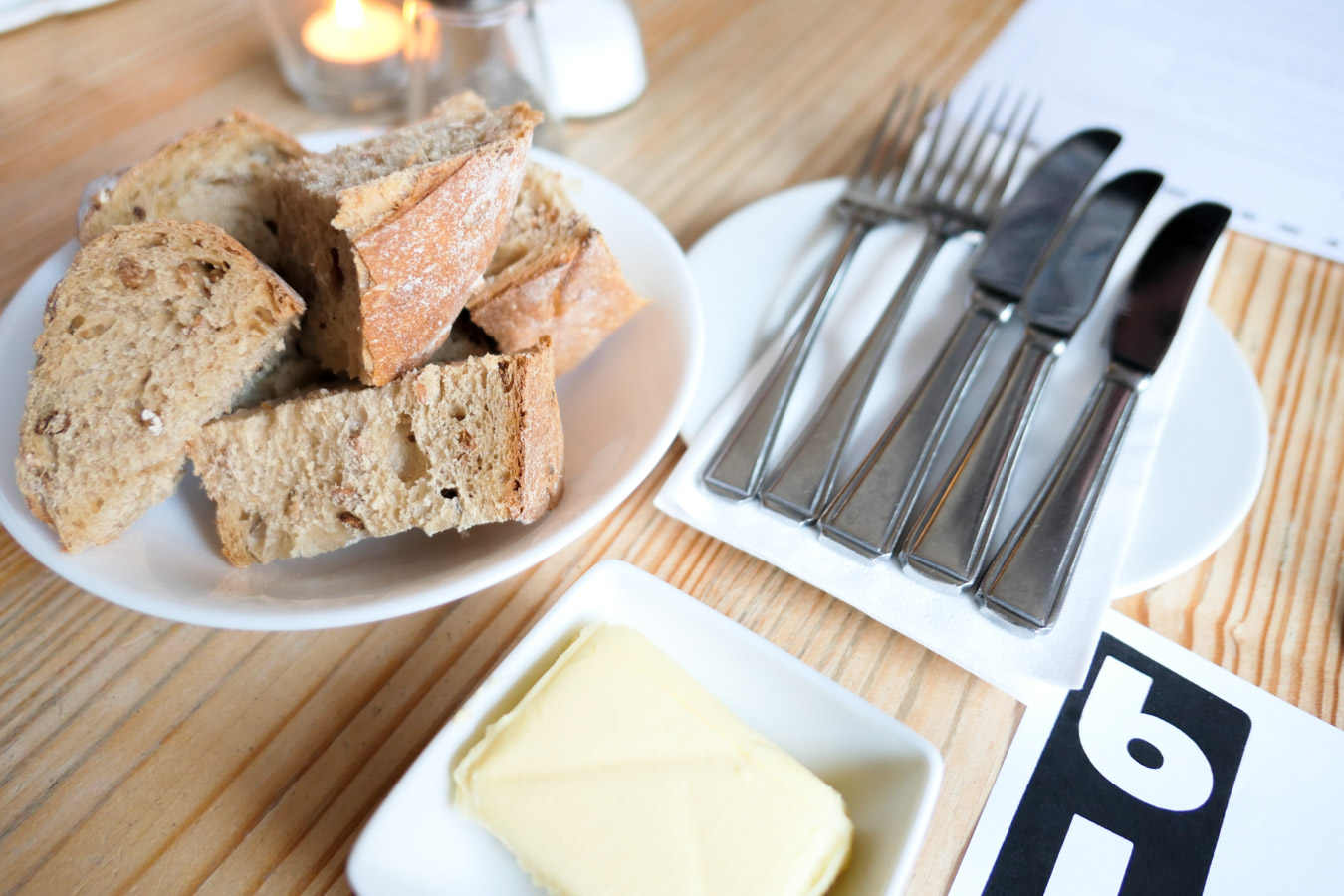 We did most of our eating in Edinburgh at restaurants in Stockbridge as well as Old and New Town (the Part II – coming shortly), but there was one delicious restaurant outside of these areas that I have to share. Blonde.
The restaurant is in the area of Newington. Though we took an Uber there from Stockbridge, we walked home (I think that was the day I hit 20,000 steps, however, so beware it's a haul)!
Where Radici was one of my favorite meals in Edinburgh, both my husband and my mom thought Blonde might be at the top of their lists. It really is hard work prioritizing great food, isn't it? But somebody has to do it!!
Blonde has a great selection of dishes from differing cuisines, suitable for various diets. And you all, the salted caramel ice cream, brownie sundae situation was SO GOOD! I'll give you a moment to drool over all the food…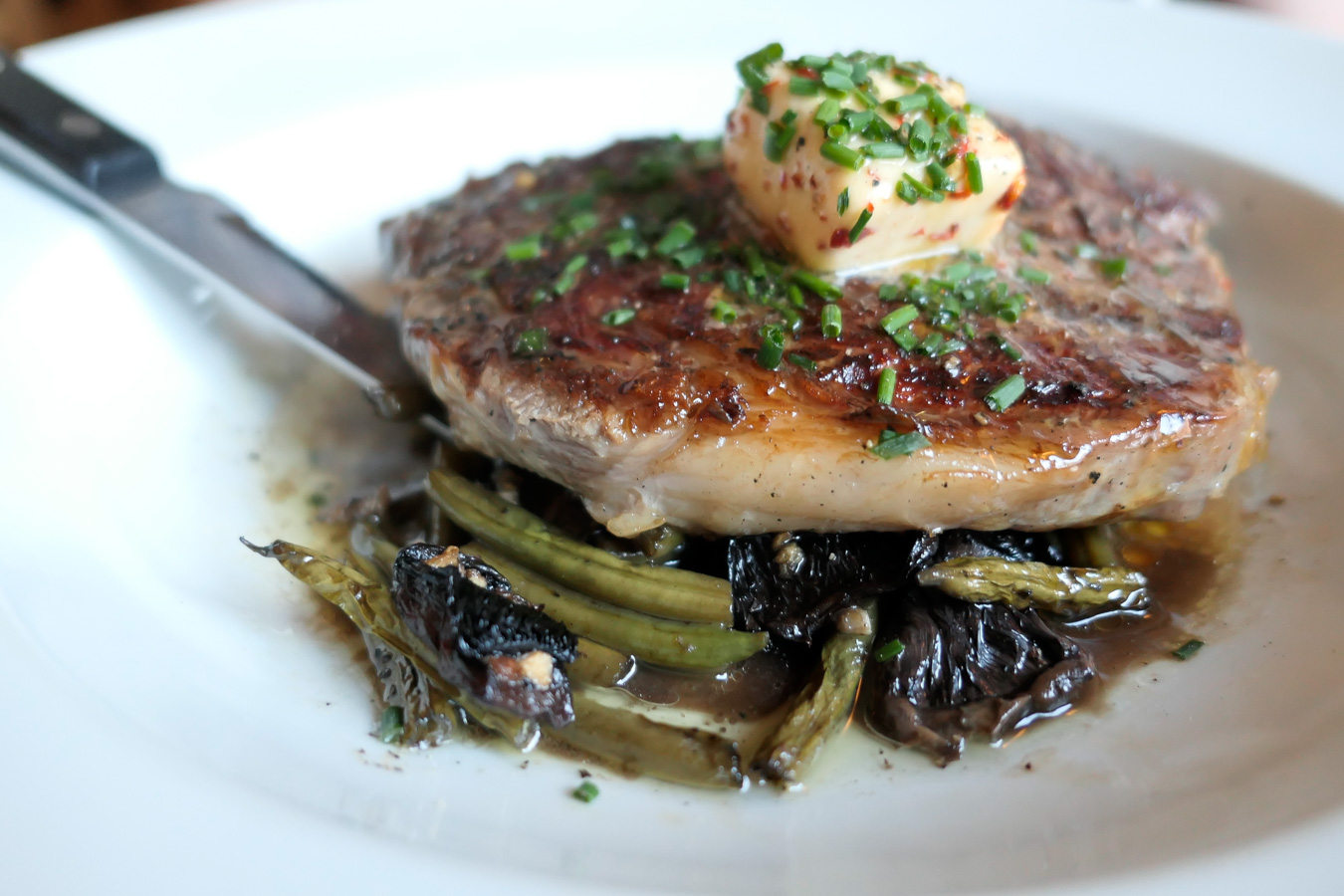 Ok. Back to Stockbridge. This tree was right outside our airbnb. It was in bloom the entire week we were there and I marveled and took photos morning and night – much to my husband's consternation. That's not totally true. He didn't care one way or the other, but he was surprised at how happy the blooms made me.
And when we returned to the area on the last day of our trip (2 weeks later), all the blooms had fallen off, so I felt pretty lucky to have seen it looking so spectacular.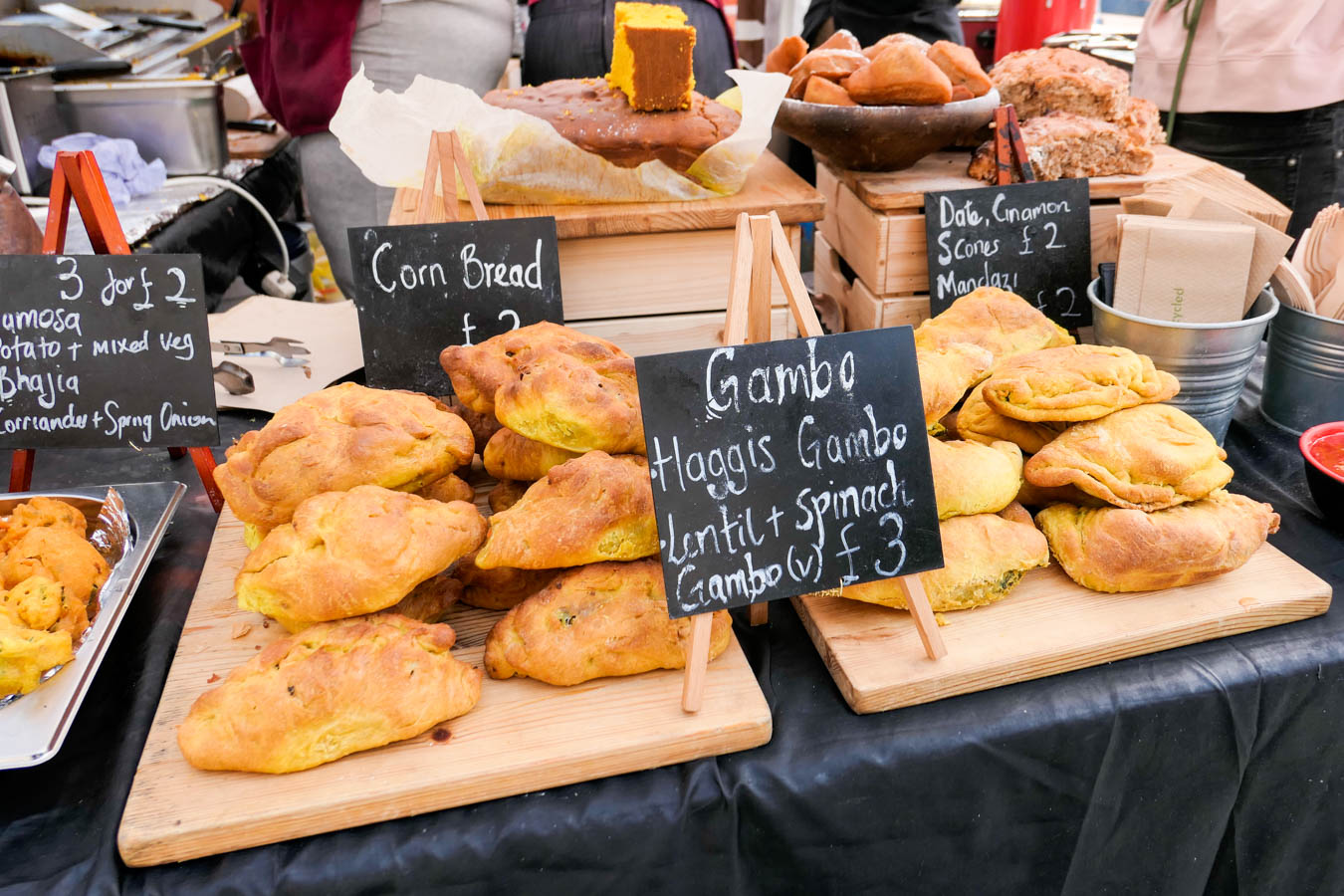 I'm a sucker for farmers market. Besides coffee shops, I really only care about farmers markets when I travel. (read St. Remy Farmers Market, London's Borough Market, Daylesford Farm, and Granville Market in Vancouver to see what I mean).
There are two main farmers markets in Edinburgh – one on Saturday and one on Sunday. The Grassmarket Market (not a typo) is on Saturdays and the Stockbridge Market is on Sundays. There is a lot of crossover between the two markets. Not every vendor is at both markets both days, however, so don't count on anything (except the paella)…
Grassmarket + Stockbridge Farmers Markets
We were able to visit both markets and while they weren't exactly what I expected, they were well worth the stops. Stalls of fresh produce are limited. Instead it's more crafts, a baker or two, some locally prepared foods, cheesemongers, and a variety of prepared food (all of which I wanted to taste).
One of my wonderful Instagram followers who lives in Edinburgh recommended I try the paella at the Stockbridge Market on Sundays – specifically after noon. I'm a sucker for paella, so that was a priority long before we arrived.
On Saturday we wandered through the final hours of the Grassmarket Market to grab some things for lunch. Our eyes were bigger than our stomachs (per usual), so we nabbed salmon pate, a fresh roll (equivalent to three rolls, I think), and a sweet potato rosti.
This final dish was from a Kenyan vendor, Knights Kitchen, who also offered gambo (a filled Caribbean pastry), samosas, cornbread, and a slew of items that all looked good!
But the rosti. It's basically a savory sweet potato pancake that's cooked to order. They melt a slab of goat cheese on it, top it with some greens, and give you the option to top it with sweet chili sauce. Yes, yes, and YES!!! It was so good.
If I lived in Edinburgh, this would be a regular situation for me! Since I don't, maybe I'll try to figure out how to make it myself! Note to self.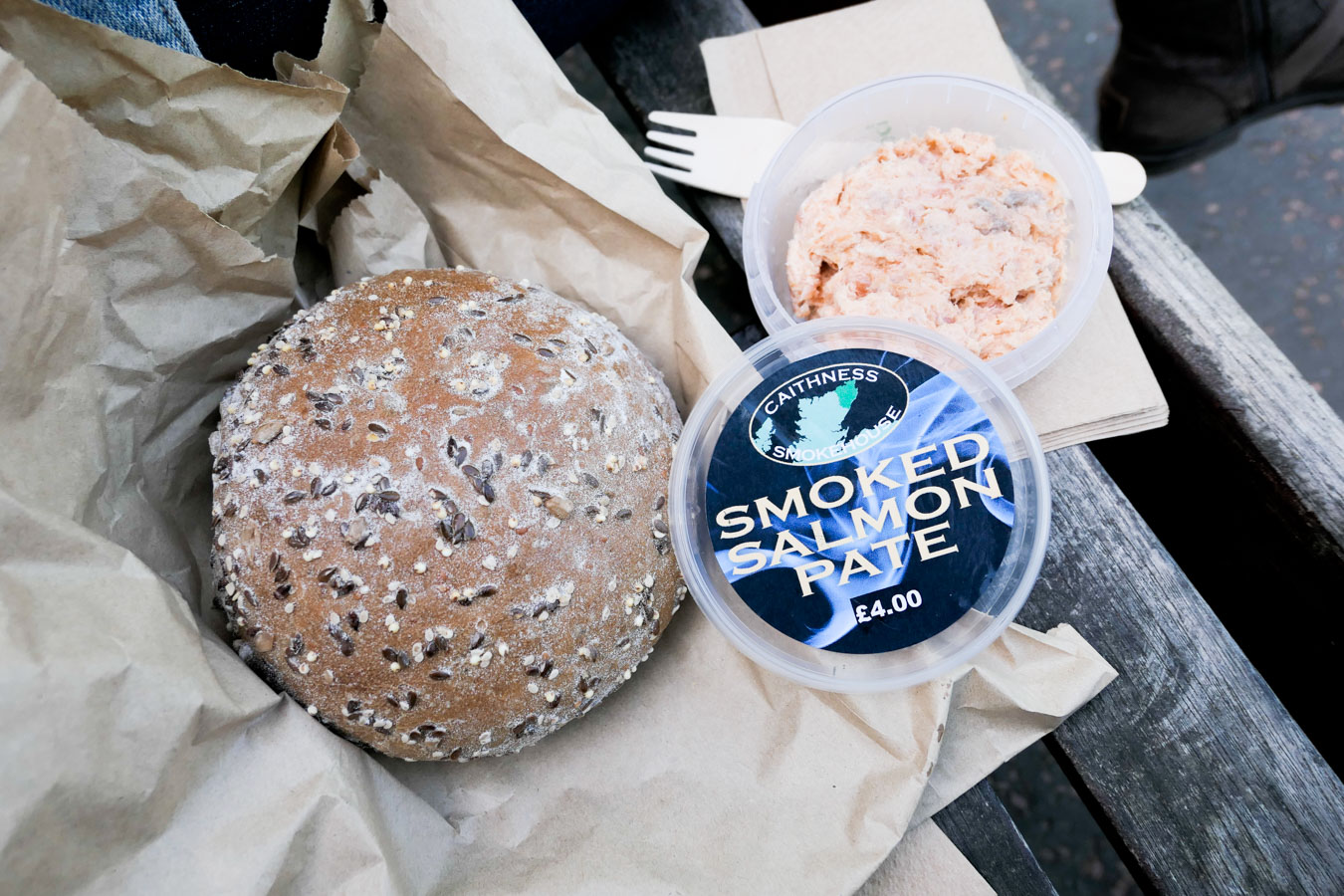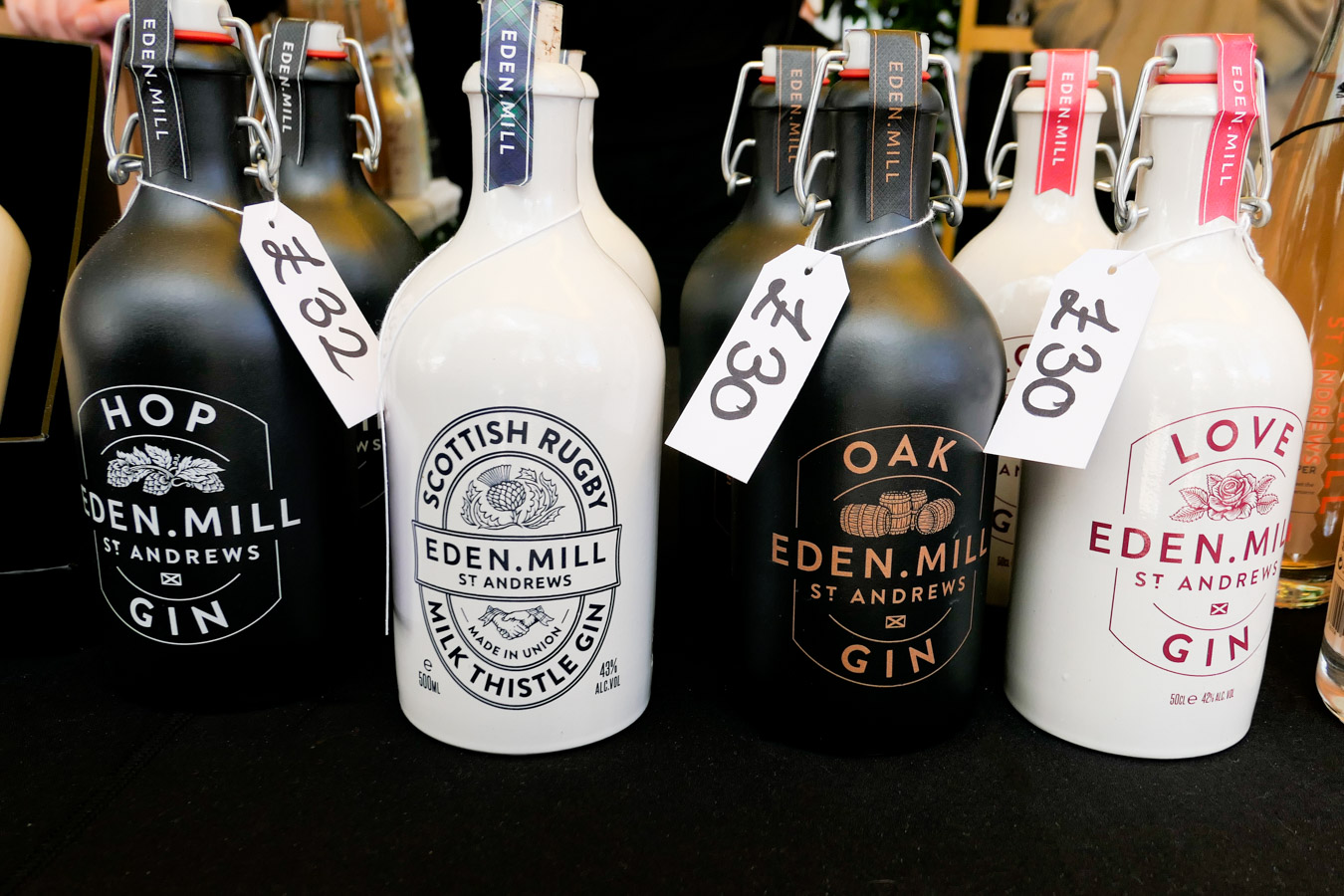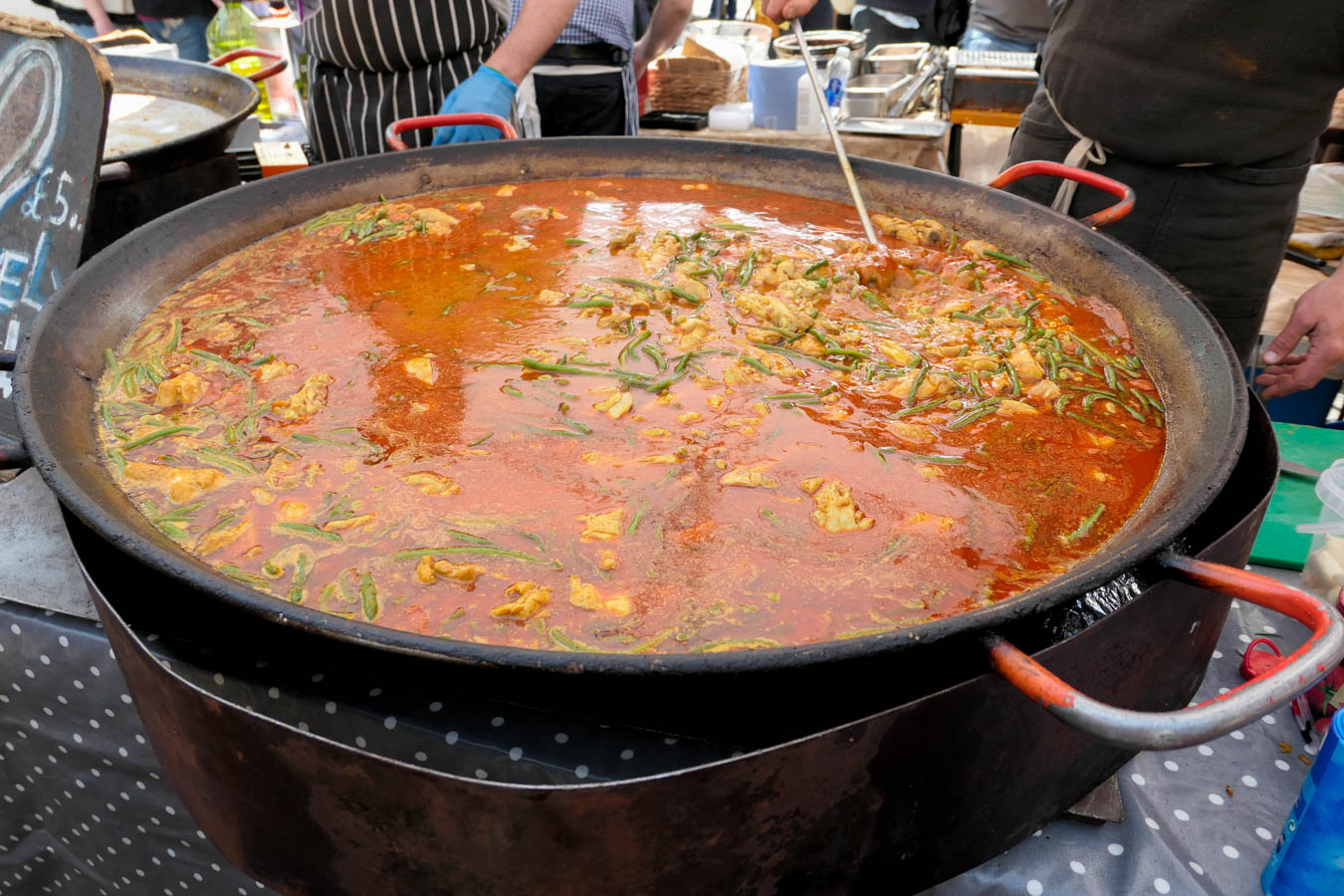 Best Paella in Edinburgh
But on Sunday, I was on a mission for paella. We finished our final day errands (gifts for the family) and ascended on Stockbridge after 2. Luckily on Saturday, the paella was simmering next to the sweet potato rosti.
When I asked the woman cooking the rosti if she would be at Stockbridge the following day, she said no, but the gentleman stirring the paella jumped in and I learned that the seafood paella happened only after 2 on Sundays.
They offer vegan and chicken paella all day at both markets, but the paella con mariscos (with seafood) was a Sunday afternoon activity.
We arrived with ten minutes left on the cooking clock (well after 2) and got in line to get our order in. The vegan and chicken paella is £5, but the seafood is £6. You have the option to top it with a garlic aioli (this shouldn't be optional) and I'd happily pay more!
And if you need validation of its deliciousness, the line was comprised mostly of Spanish men and women, commenting how good it was. So it's scientific fact at this point!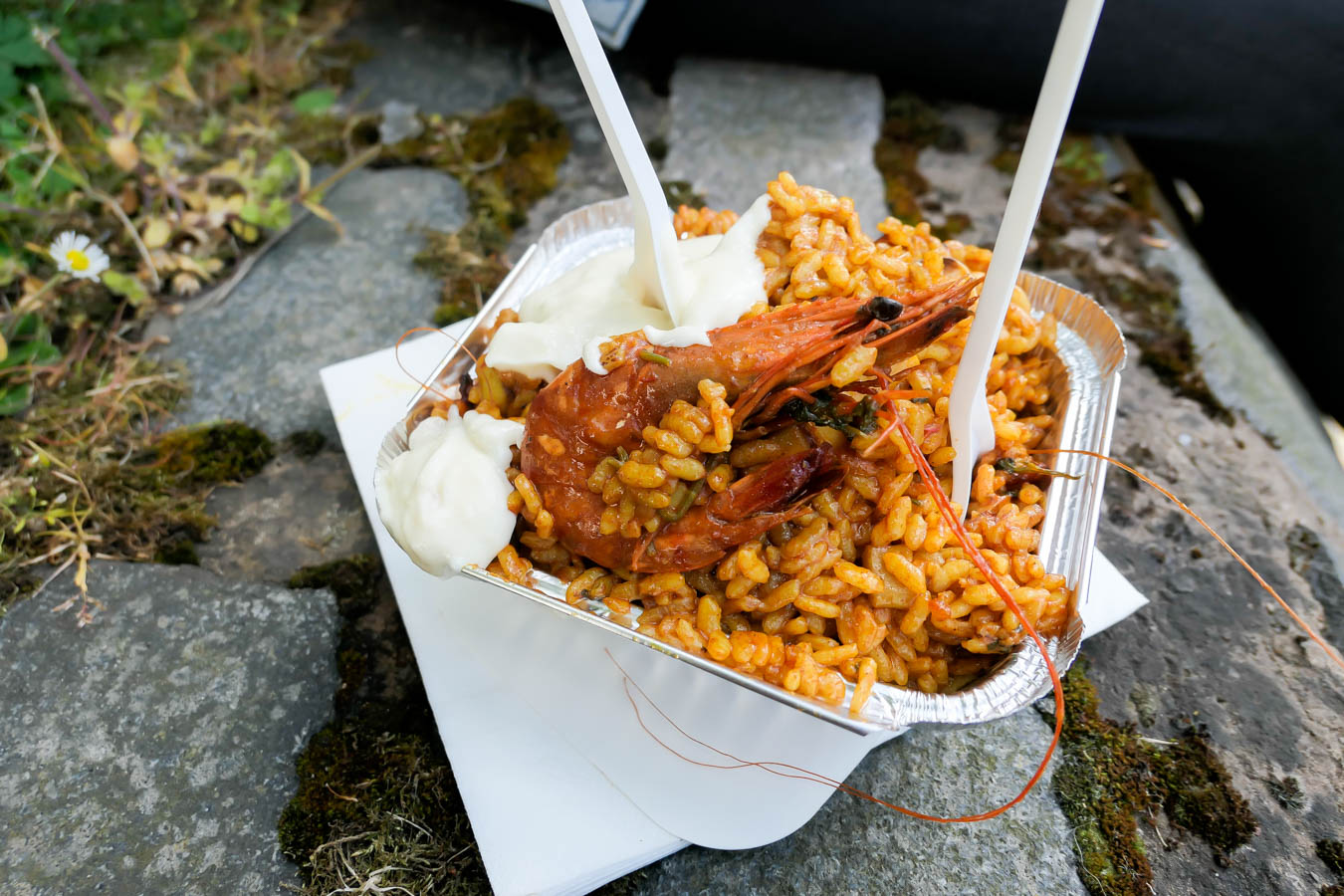 My mom and I shared one serving of paella and some fruit in the courtyard just on the other side of the apartment building from the market, enjoying our final day in a city that will forever have our hearts.
All photos taken with my point and shoot camera
Need some more Scotland in your life? Whip up this easy Scottish dessert for chocolate tiffin! Check out my other Edinburgh Guide for New Town + Old Town, our video diary of Shetland + Orkney, and the 5 Castles and Palaces to see in Scotland! And once your tickets are booked, you'll want to check out the 3 things I wore in Scotland!
If your trip takes you to England, try to visit the Cotswolds area (with a visit at Daylesford Farms). In London, I very much encourage you to go to Borough Market and try to schedule a London Walking Tour (available around the city).