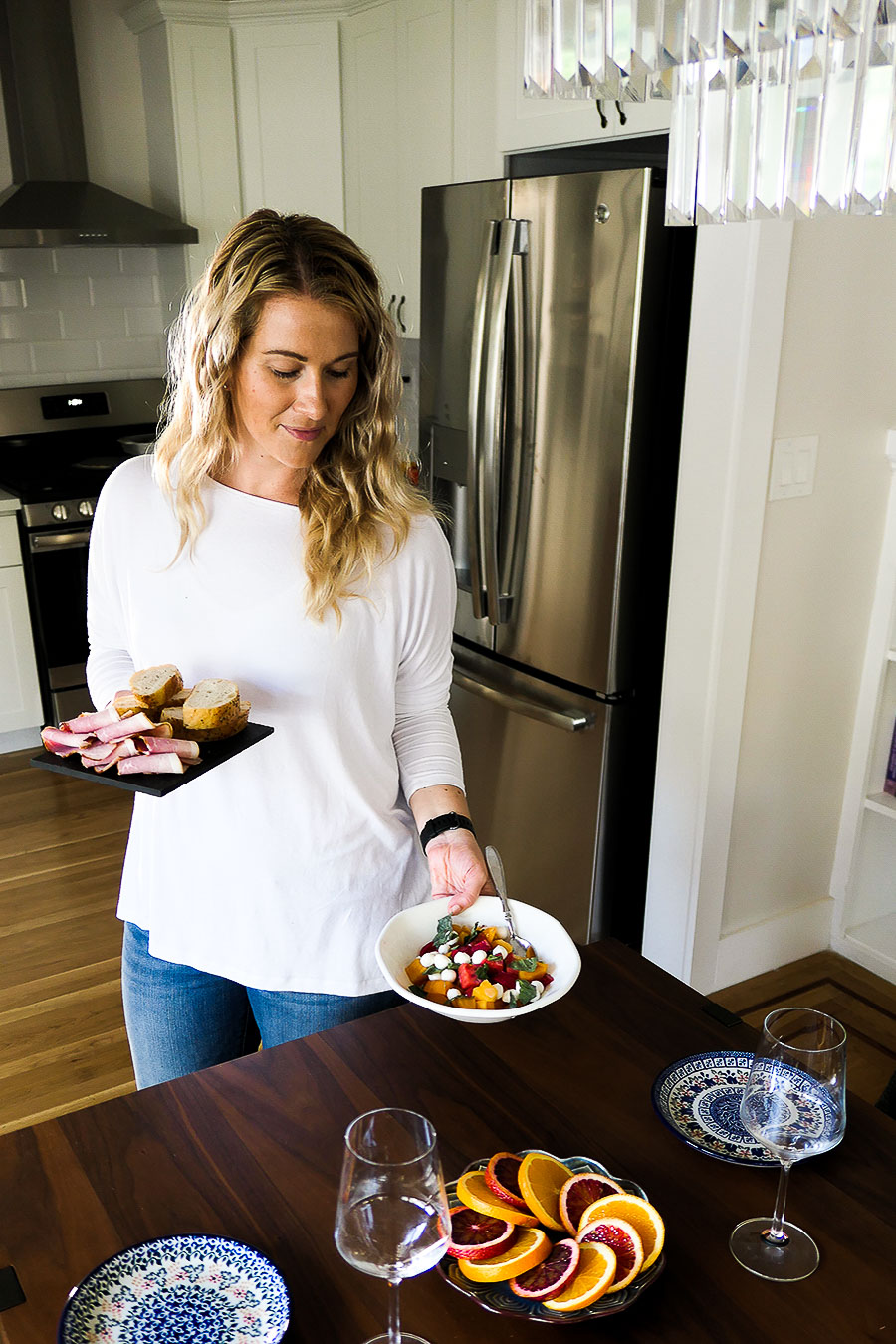 So here's the deal. I feel like every month there's a new diet, product, or ingredient we should be consuming to "reset," "cleanse," or lose weight. I've truly never been into diets since most of them are too extreme to have much longevity. But in 2018 I learned about one diet that literally saved my husband's life and now I tell everybody about it.
If you haven't heard about the Low FODMAP diet, you aren't alone. It's got to be one of the most obscure diets outside of medicine and yet it's one of the most effective at resetting, cleansing, and de-bloating! This isn't a diet designed to help you lose weight. It's designed to get you healthy and happy!
What is LowFODMAP?
Without getting into any difficult science (because I don't even understand it), let's cover some basics. Monash University developed the LowFODMAP diet.
In a small nutshell, they discovered six components of food that are difficult on digestive systems. Some people have issues with all six categories, some people just one.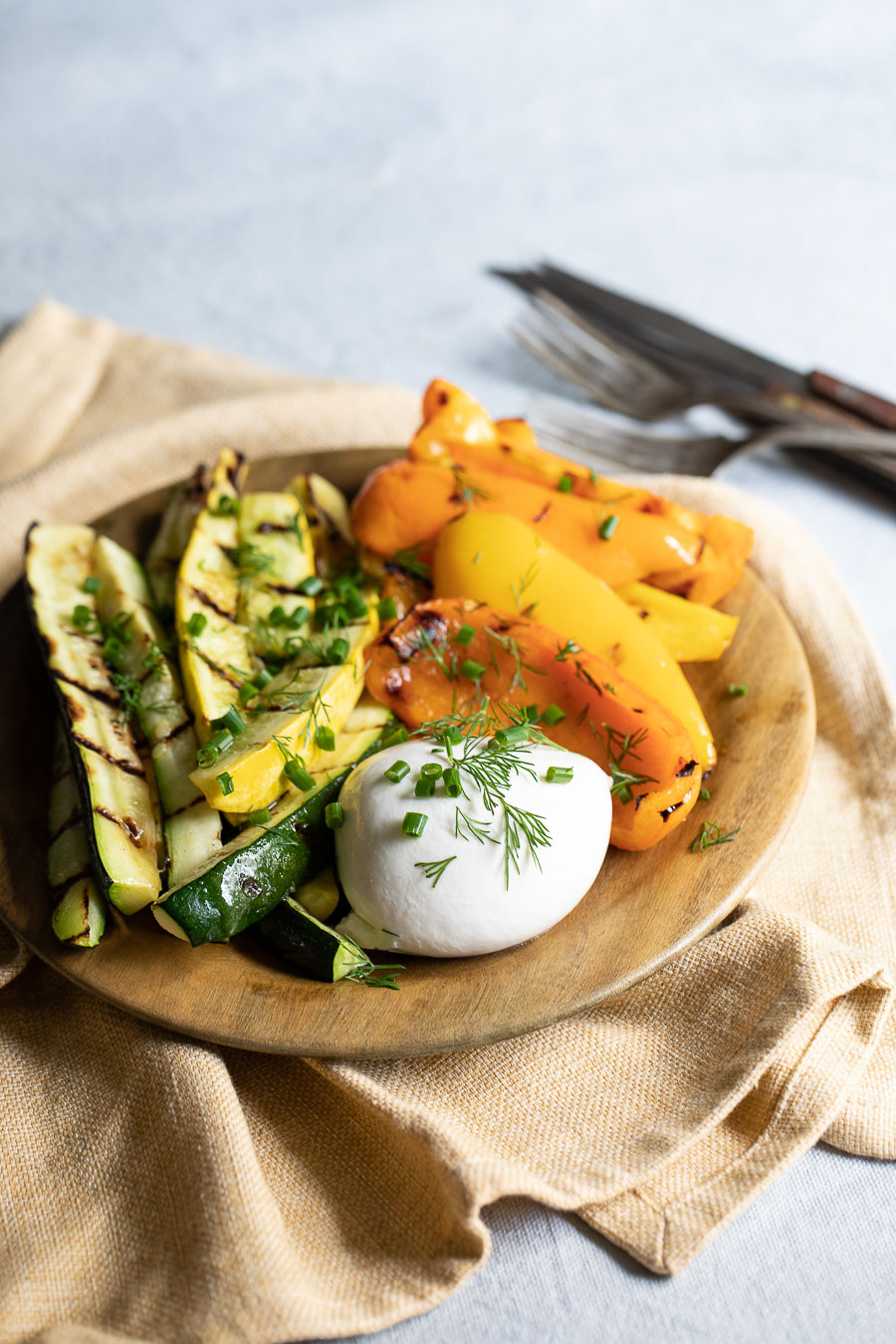 Our LowFODMAP Story
So how did we get to LowFODMAP? In 2018 my husband developed a stomach ache. Now I should back up and say that in the previous years, he'd realized that beer, yogurt, and beans were difficult for him to eat – otherwise, however, we were good! This stomach ache, however, wasn't going away…for weeks and it kept getting worse and worse.
Eventually he made an appointment with his general doctor who referred him to a gastroenterologist who had him take a test for a small intestine infection. the results came back positive and he was then prescribed some antibiotics.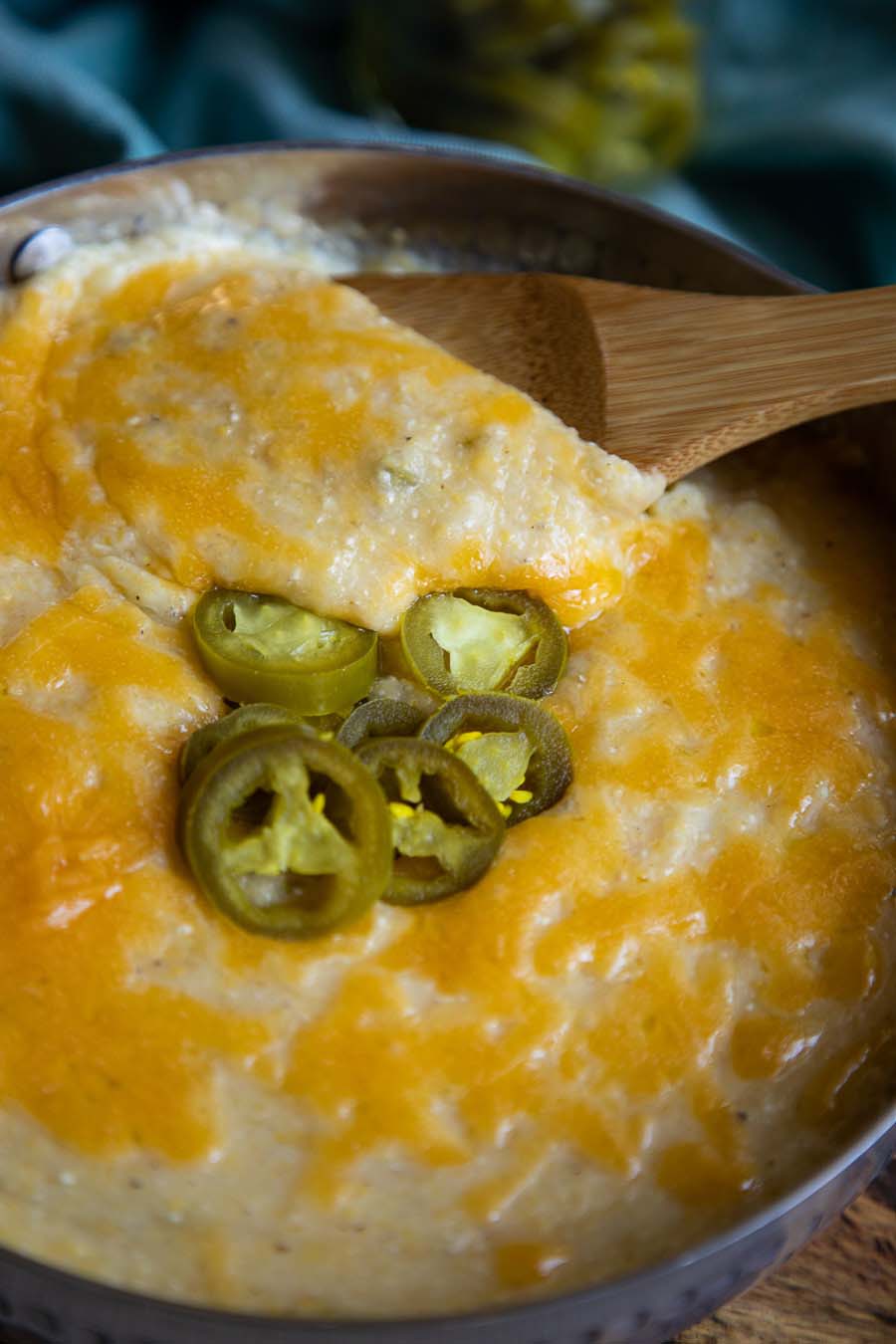 I can't speak from personal experience here, but I can tell you second hand that these antibiotics shredded his digestive system. Even after the antibiotics were done, eating was becoming more and more difficult.We were eliminating more and more things each day as culprits. One day mushrooms were going to fix his woes; the next day they were out and I had to figure out how to eat all that funghi on my own!
While all this was going on, my already tall, lean husband was losing more and more weight each day; constantly in pain; and down to eating basically plain chicken and white rice. Besides not feeling well, he was starting to deal with people asking questions. It was heartbreaking.
So after doing just about every test in existence (and getting clean results for everything), his doctor referred us to a dietician. And she told us about LowFODMAP.
At first you do it to reset your system (no matter what caused it). Then you do challenges to find out which group(s) you should avoid. We now know the groups that are the absolutely hardest for my husband, but he follows the diet about 95% of the time to this day!
And now I'm such a fan of the diet that I'm working on more and more Low FODMAP recipes to share like this Cheesy Polenta and these Make-Ahead Breakfast Tacos!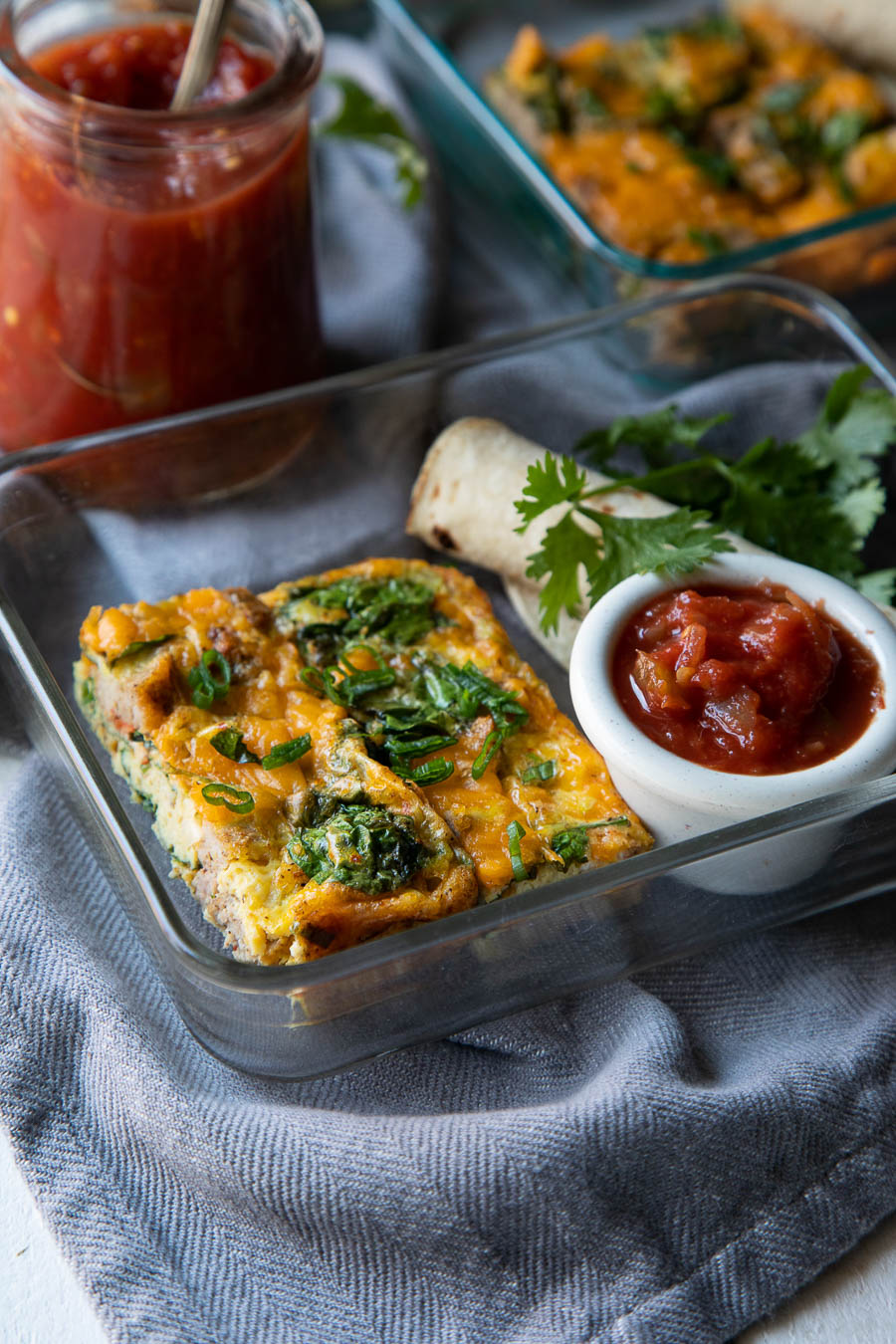 Difficulties of LowFODMAP
Following the LowFODMAP diet was really difficult at first. Not only is eating out very difficult, coming up with new dinner ideas every night was a nightmare.
The most common items you here about digestive sensitivities are gluten, lactose, garlic, and onion. And, of course, those are all on there. But did you know that red bell peppers are easily digested in any amount but the other colors of bell peppers are not?
Ever wondered why after binging on guacamole has lead to some discomfort. Avocados are actually difficult to digest.
And the internet was only so helpful as many people didn't follow the diet strictly in their ingredient listings thereby harming people who truly suffer. Now, however, we're in a groove.
How to Learn More…
If you're new to the LowFODMAP world, I recommend downloading an app. It's called the LowFODMAP app designed by Monash University. You can search ingredients and it will tell you if they're problematic or not, at what amount they become problematic, and which of the 6 categories makes each item problematic.
There was another app geared toward a US audience, but it's not longer available. I bring it up only because it's how we discovered the Trader Joe's Gluten Free Brownies that are literally the reason my husband is alive today.
And besides that, if you REALLY want to learn everything and try it out, we used this book: The IBS Elimination Diet and Cookbook by Patsy Catsos.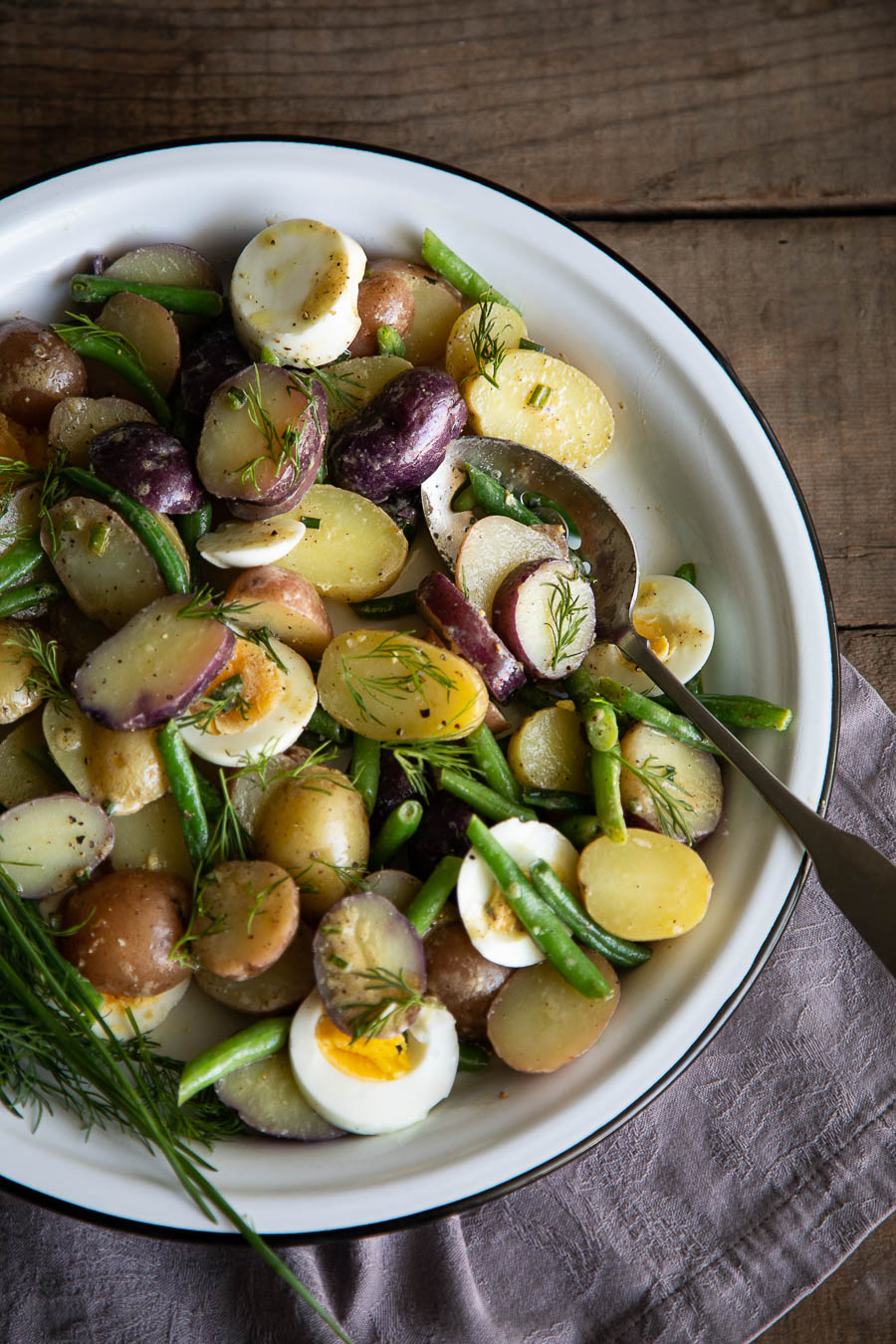 Do I need Low FODMAP for the rest of my life?
Nope. While my husband follows the diet most of the time, this isn't by any means something you need to follow 100% of the time forever. I overhear people feeling bloated and having digestive difficulties.
Then I hear all the "healthy" things they're doing to try to feel better to no avail. But then I hear them eating things like celery, avocado, fruit, and a bunch of other things that are red flags on the account.
So if you truly want to reset your body, try looking up this diet and, at least, figuring out what you ate last that might have been problematic for you. And then try to limit it. Or you if you really want to "cleanse" in a healthy way, try sticking to this diet for a few weeks!