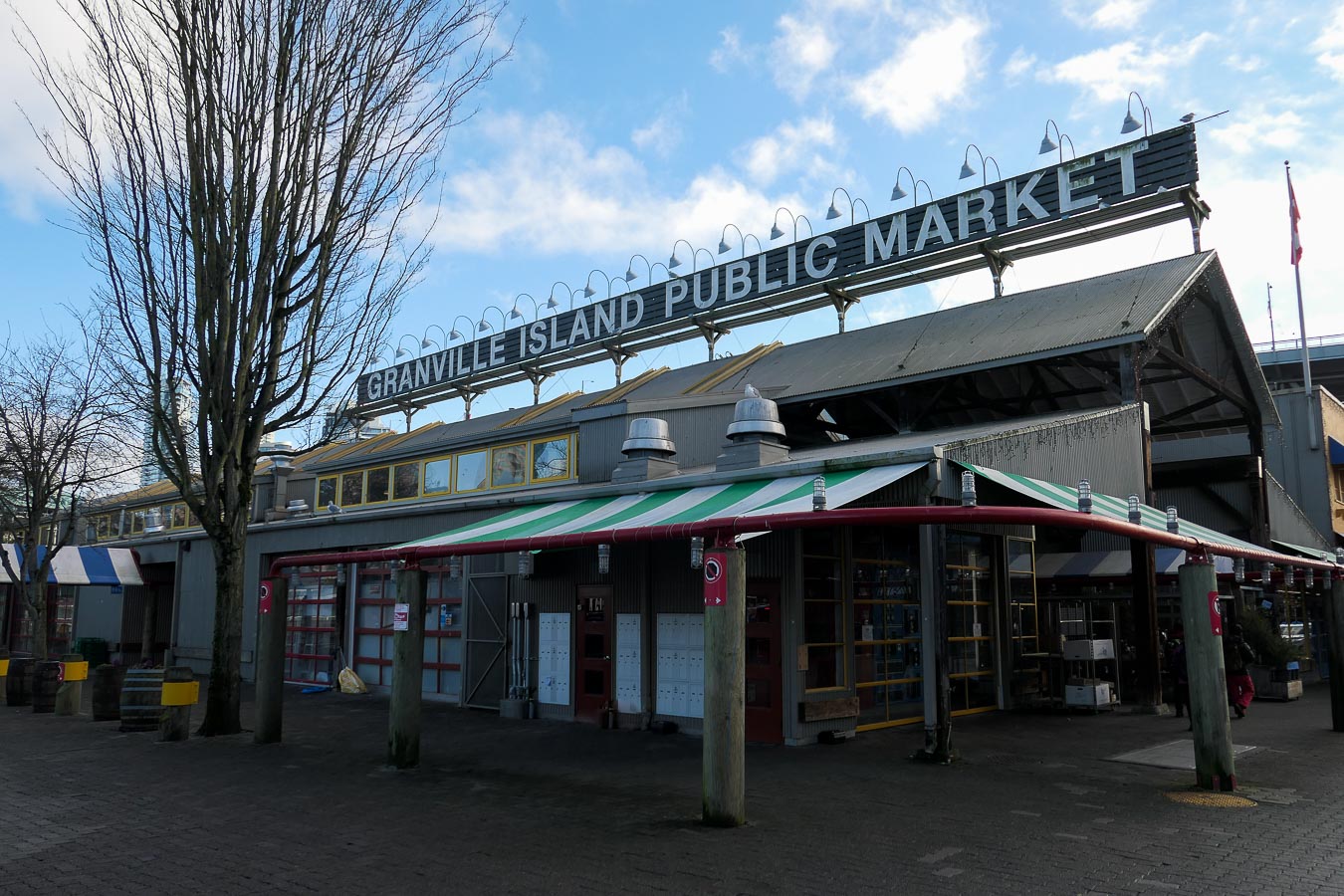 With that first week of the year off and then last week's travel, I feel as though I'm SOOO behind on my Vancouver travel guide posts, but I suppose it's not so bad! AND Granville Island Public Market is always open and just so amazing that there will never be a bad time to share it with you, I think!
We stayed in the city limits of Vancouver during our stay and I'm pretty sure our short day excursion to the market was my absolutely favorite part of the trip. . .
Getting to Granville Island Public Market
So the market is actually in False Creek which runs through the city. We thought we could walk to the market from our (semi-illegal) airbnb flat in downtown, but as it turns out, you can only drive/walk there from the south side and we were coming from the north. Not to worry, it means you get to take the smallest ferry boat ride and it's ADORABLE!
We picked up the ferry in Yaletown at the dock after a coffee and almond croissant at Small Victory Bakery. I'm still dreaming of this scone, cream, and jam situation. DROOOOOOOL!
Anyway, walk off that breakfast deliciousness on the way to the Yaletown docks. Ferries leave very frequently. It's $7CAD for a roundtrip ticket to the island!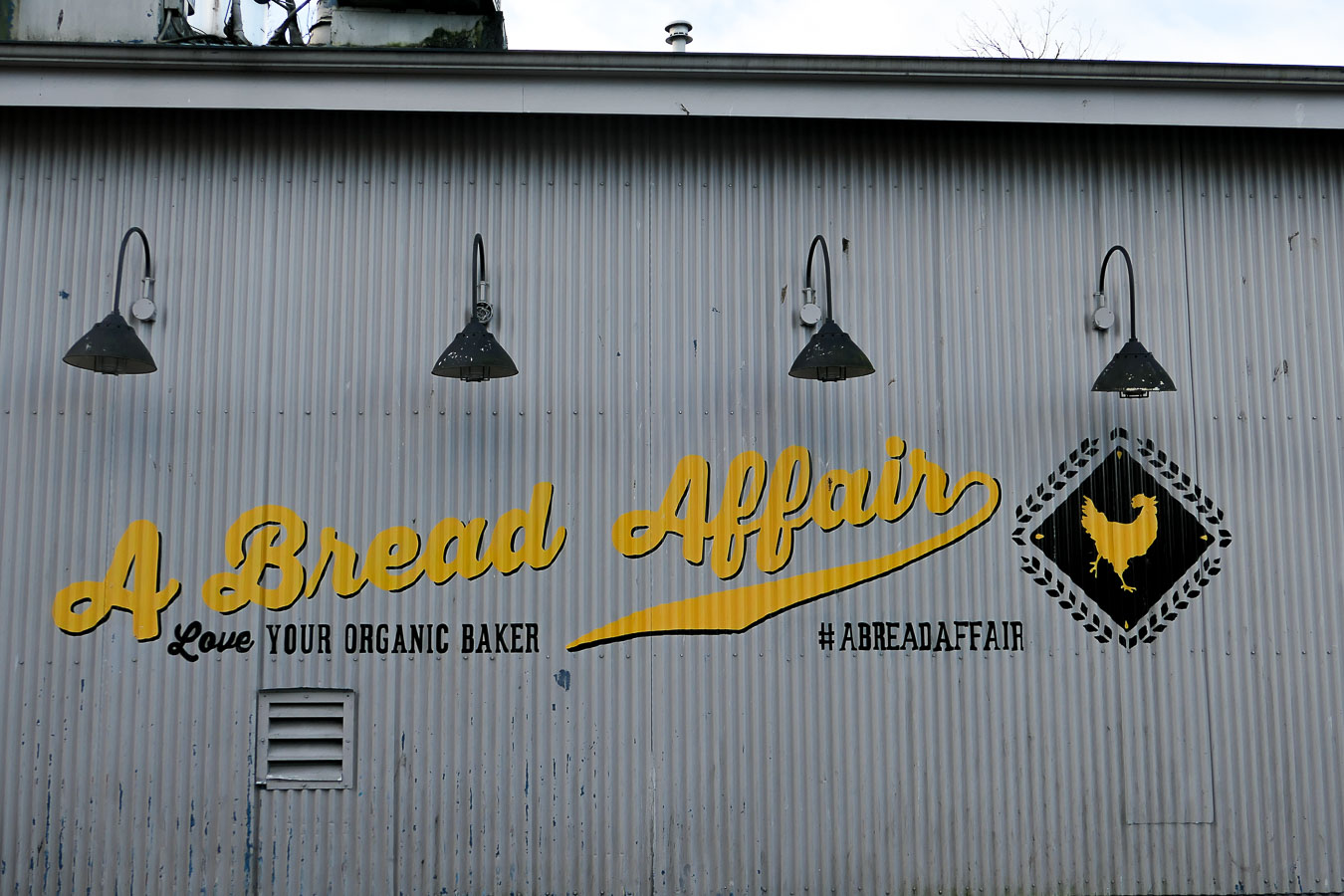 Before you head into the main market, poke your head into A Bread Affair – apparently the only organic bakery in British Columbia. If you try the "Better than Sex Brownie," please send me a full report. We were still waddling a bit from our first bakery stop that we had to pass it up, but I've been wondering just how delicious it is!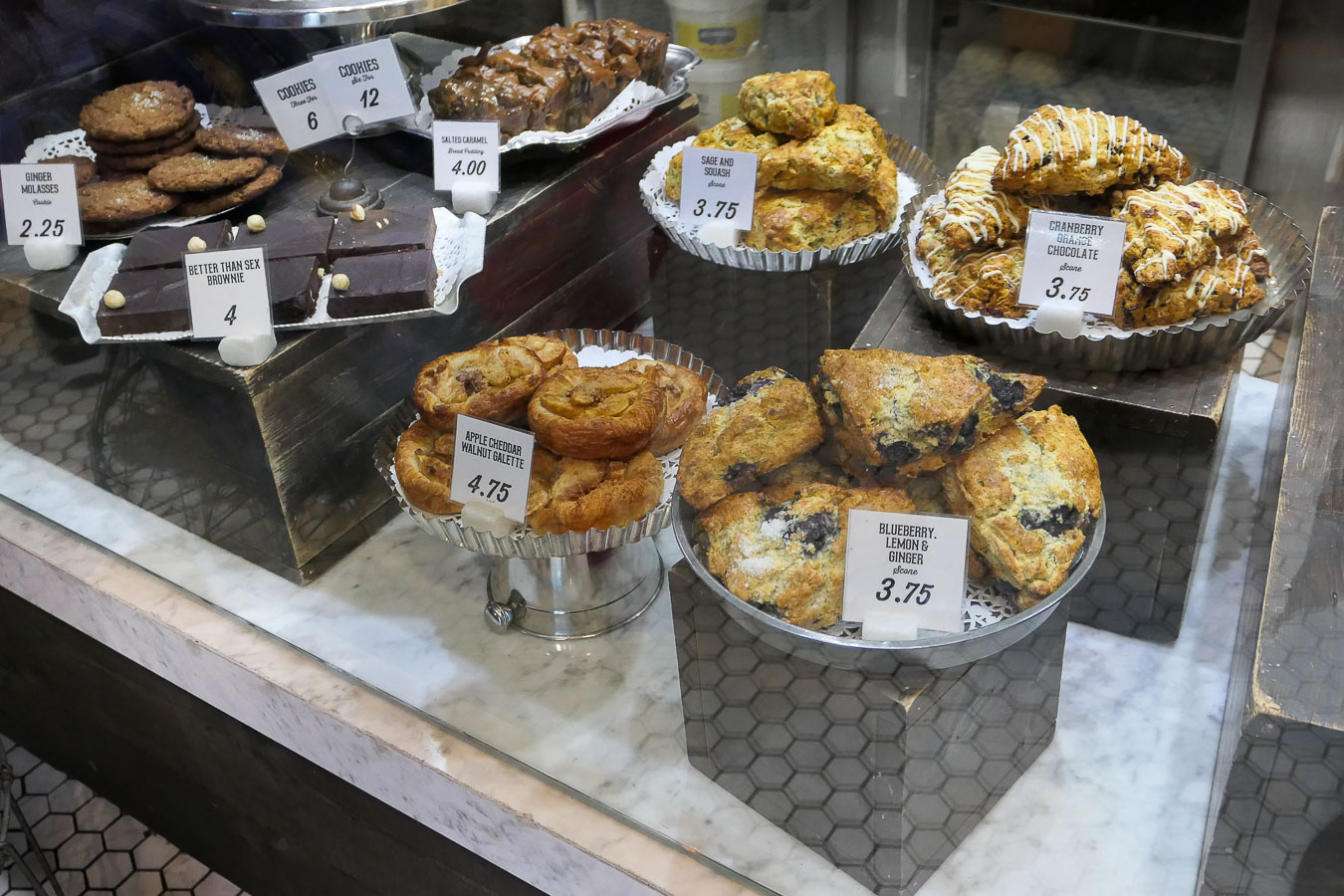 Once you walk into the main Granville Island Public Market building, you'll have your choice of, well, just about everything. The highlight for me? The pickles at Kaylin & Hobbs Pickles. They have sweet, tangy, spicy, and delectable combinations of all of the above.
I didn't bring any home, but that's only because the owner told me they might be opening up a shop here in Los Angeles. If that's the case, I may bulk buy the spicy pickles. Yum, yum, YUM!!!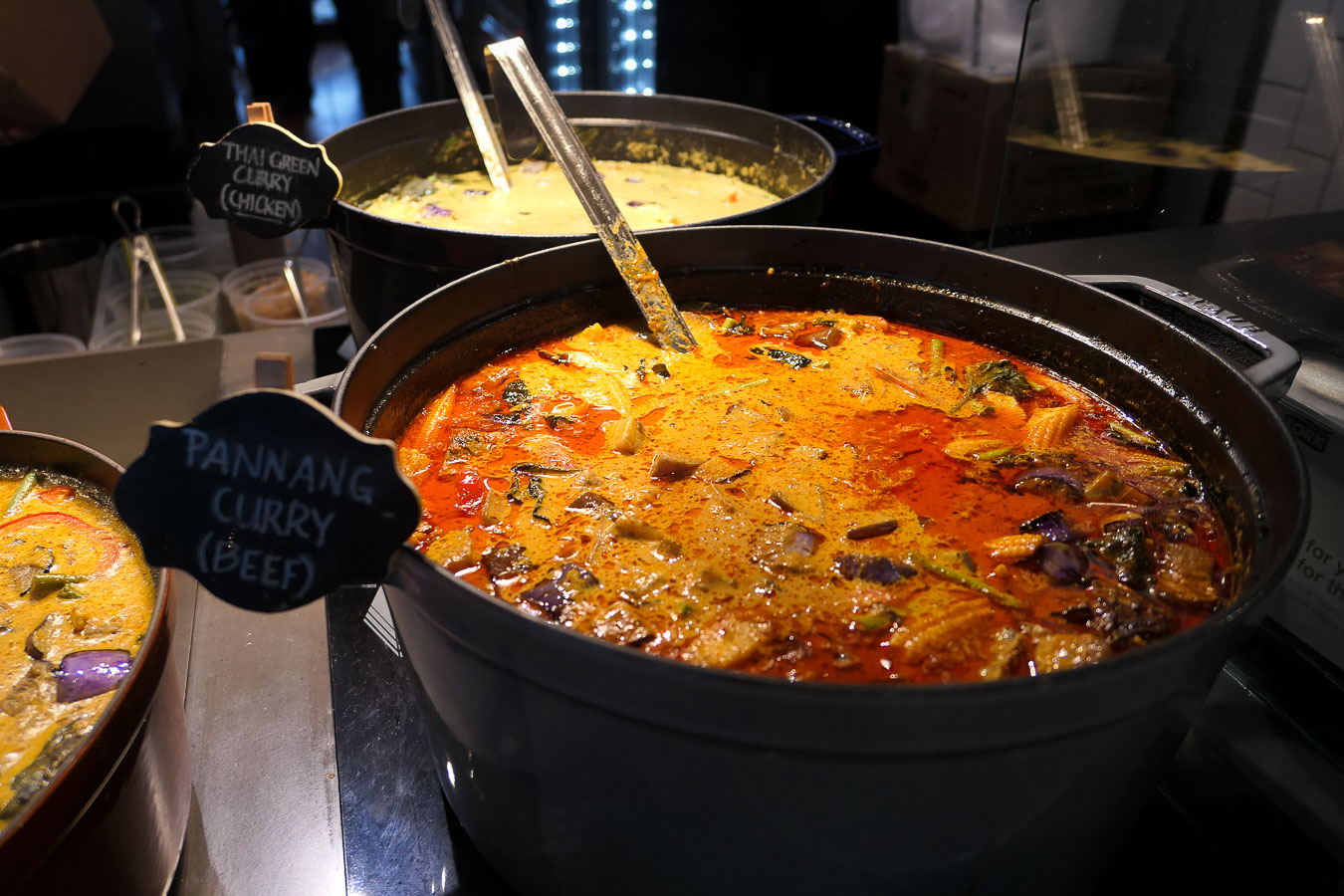 Start scoping out lunch once you walk in. There are so many choices, you'll want to make plans. There were options for sushi, pizza, roast chicken, Mediterranean, Chinese, bagels, Mexican, and on and on. It all reminded me of all the stalls and items at London's Borough Market but without the hectic crowds!
Of course there are also many fresh produce, meat, cheese, and bread stalls. The displays of fruit were so beautiful. If you're staying at a place with a kitchen and have time, I'd recommend picking up something delectable to make for dinner. Oh! And make sure you find Duso's fresh pasta cases!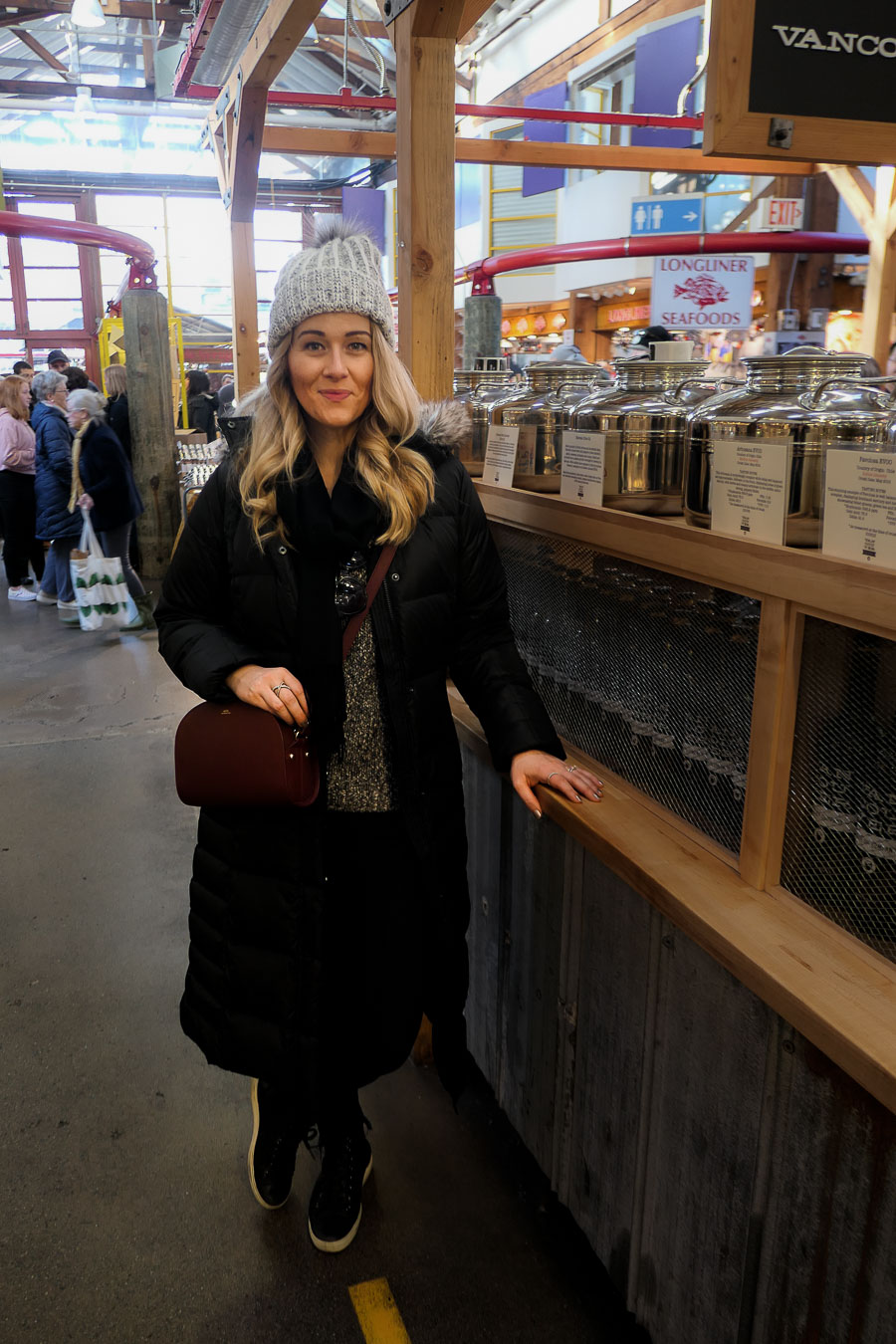 Wondering what to wear? We were here in late December and things were chilly! I wore some version of this cold weather ensemble nearly everyday and it was perfect! The market can get crowded and warmish, however, so dress in your layers!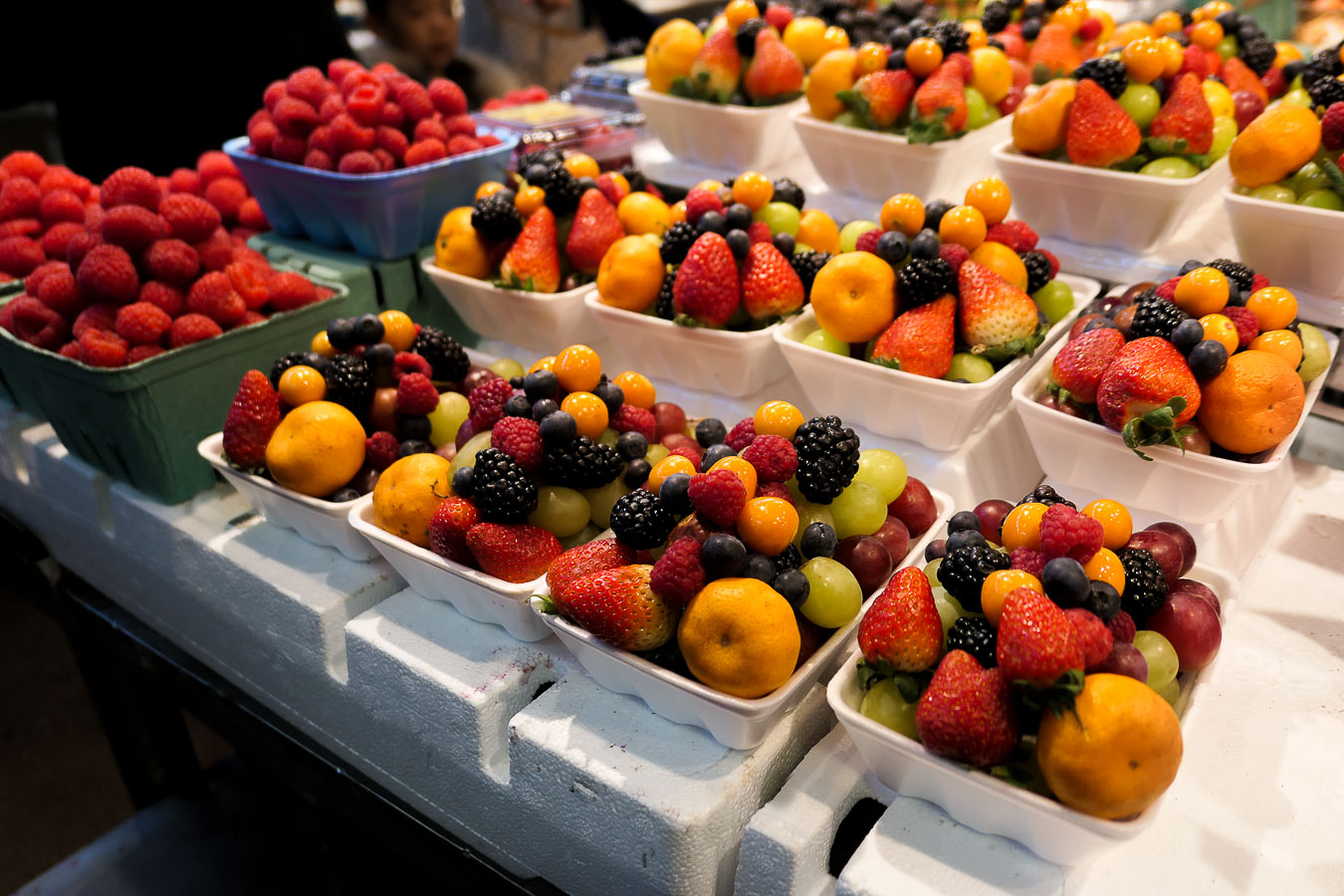 If you're into ferry trip wanderings like we are, you'll love Peaks Island, Maine; Catalina Island in Southern California; Port Townshend off the coast of Seattle; the ferries from the west coast of Scotland; and the tour to Shetland & Orkney Islands!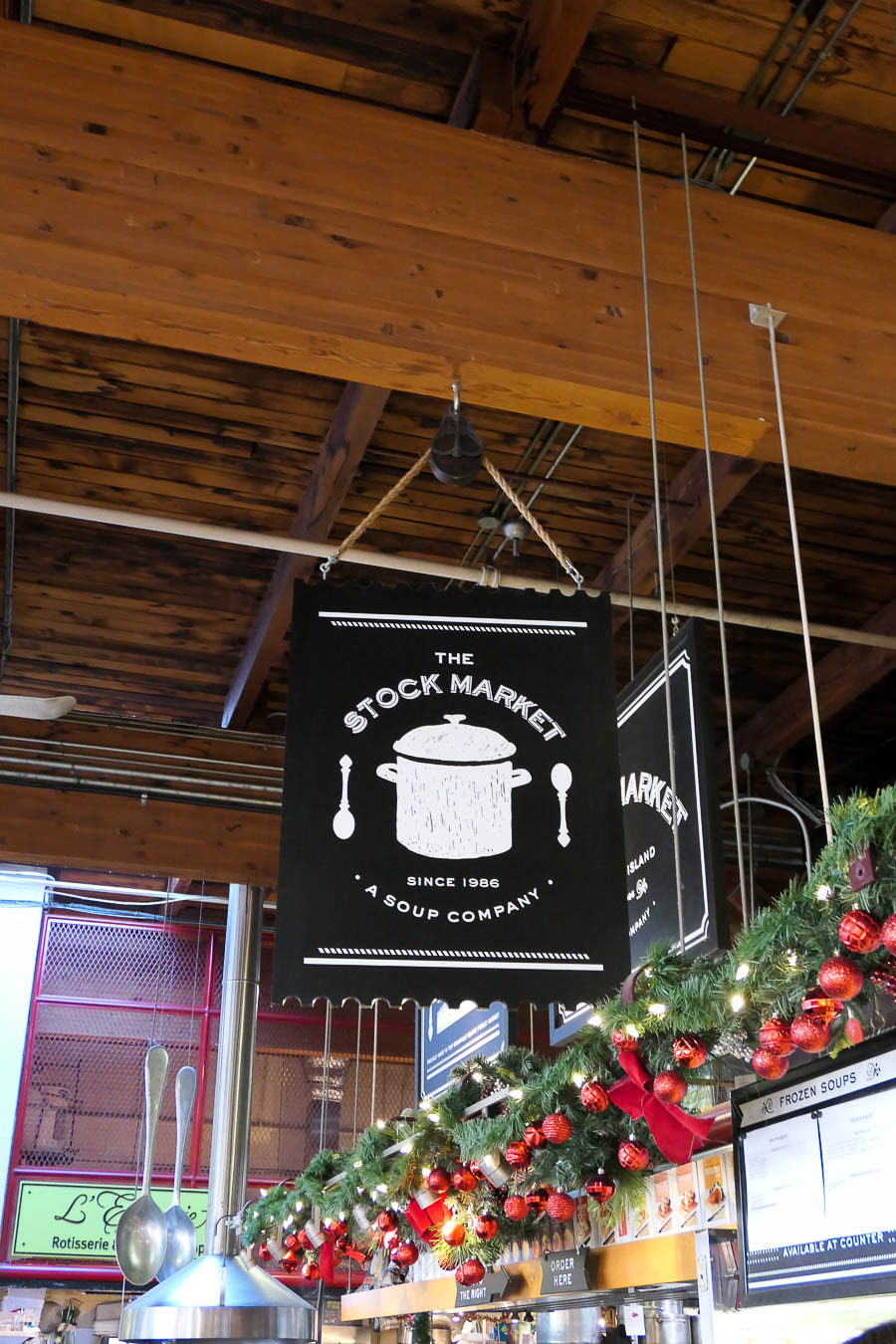 Looking for more Canada travel guides? You'll love Vancouver Restaurants + Coffee Shops, 9 things to do in Calgary, 3 Days in Victoria, and Where to Stay in Victoria!