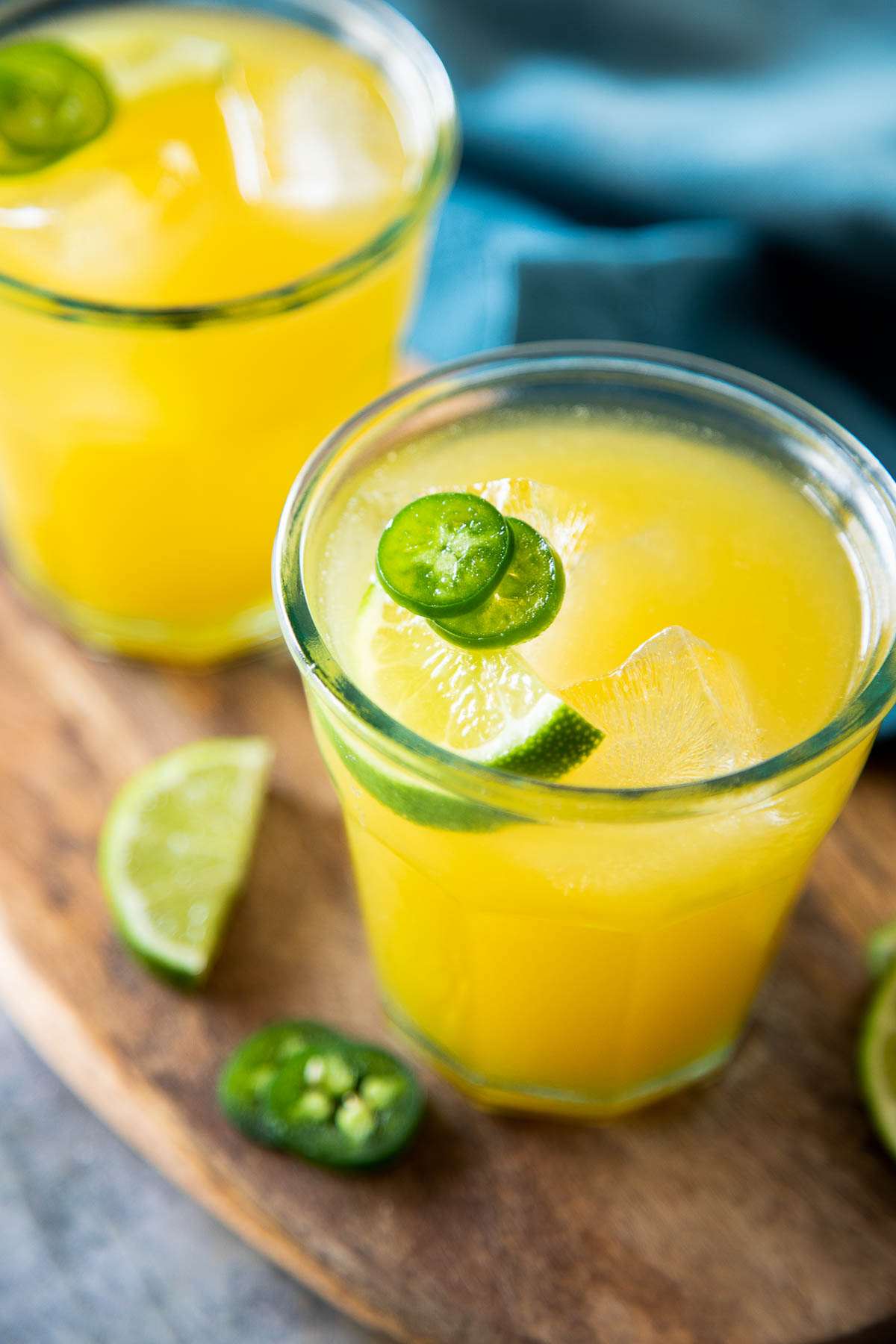 Mango Margaritas have long been a special treat to have only at a great restaurant. But now that we've figured out how to do mango margaritas on the rocks at home, these are a more regular occurrence.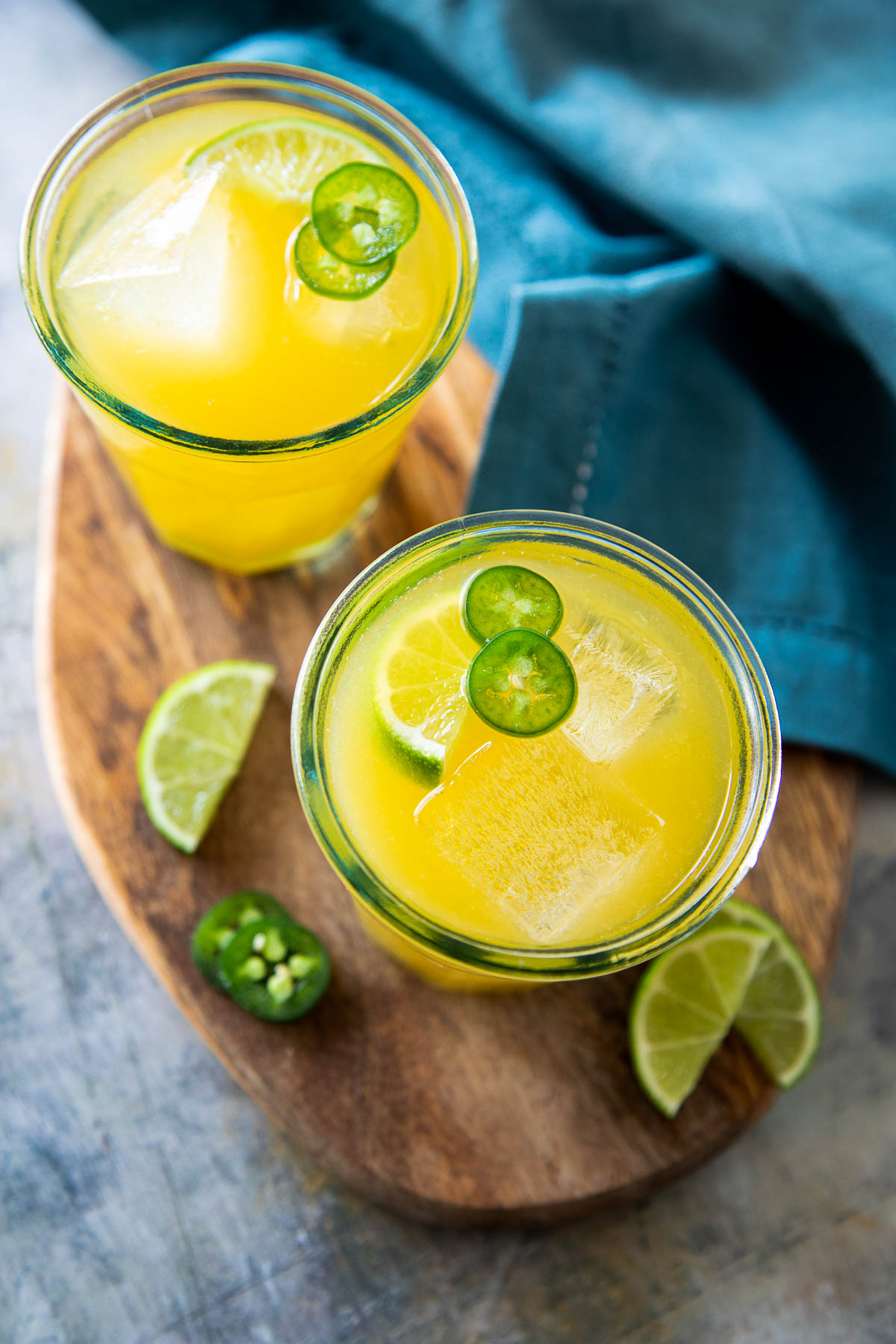 I have an incredibly strong aversion to blenders. I think it's the noise. Maybe their undependability? And definitely the frustration that comes when cleaning all the bits and pieces. You know. Basically everything!
When my husband started making smoothies on his diet, however, we needed a blender that we didn't hate. After some research, I found this one, and all things considered it's actually pretty great (and it's wasn't $400)!
But nevertheless, cocktails that don't require a blender are preferred…so let's get to it.
We love mango margaritas! My husband discovered the deliciousness of mango margaritas at our favorite Mexican restaurant in Reno, Nevada on his first trip with us to the Eastern Sierras over a decade ago.
Part of our love for this tasty sip is that we associate it with embarking on our annual escape – a getaway we count down to year round. It's amazing how much a memory or tradition can make flavors so much better.
I'm so happy we can enjoy this treat at home without having to worry about the blender stress!

Mango Margarita on the Rocks
For this simple mango margarita on the rocks cocktail, just throw the very few ingredients in a cocktail shaker and serve over ice.  This simple technique is perfect for making one margarita. Two margaritas. As many as you need really.
And since you don't have to clean the blender, you don't have to debate if the mess is worth the deliciousness. Easy peasy.
When are Mangoes in Season?
Since writing my Spring & Summer Recipe Magazine, I've become even more aware of the seasonality of produce. I don't know that I ever knew the season for mangoes here in California. As it turns out, the peak season is summer.
Some research says the season begins in May, others say late-July. Since I know agriculture doesn't use a calendar, you'll just have to be on the lookout for them in the summer.
This recipe, however, doesn't call for fresh mangoes (though that would be delicious). You can easily buy mango nectar year round.
Items like juices and nectars are great ways to take extra or imperfect produce when it's in season and preserving it to use later – a great industry way to avoid food waste!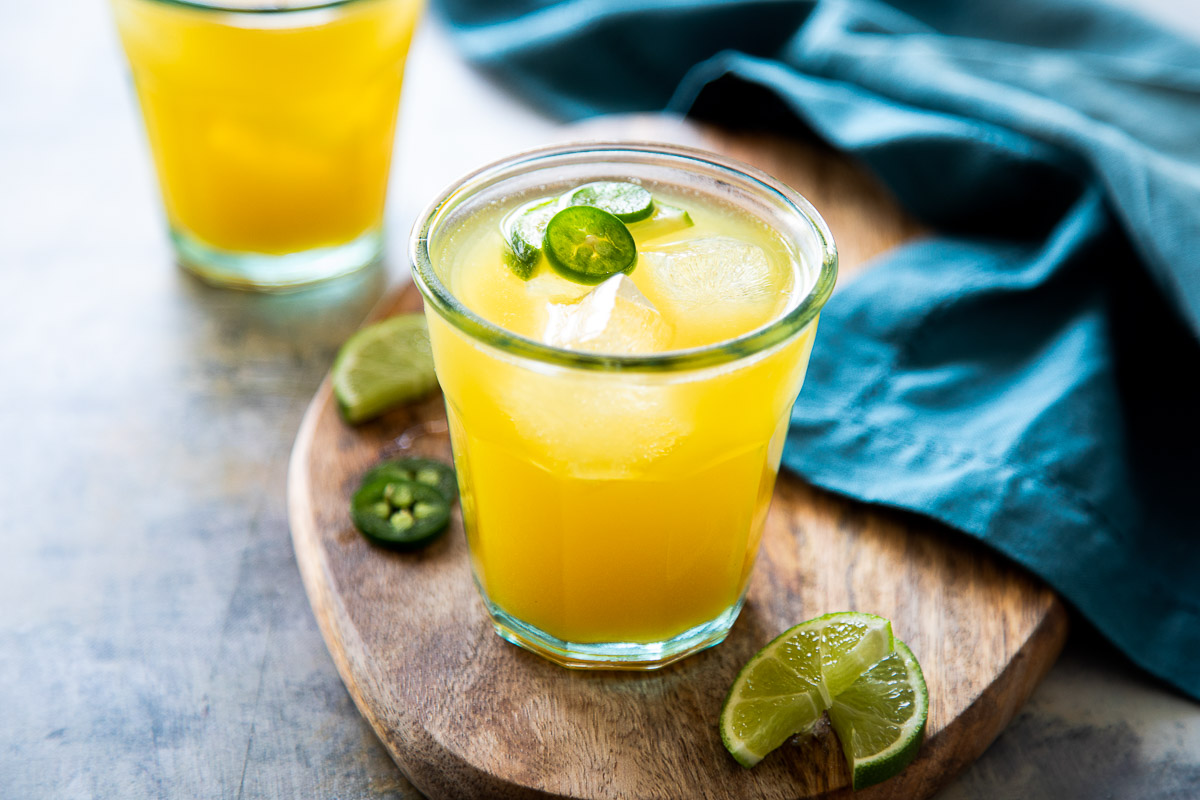 Mexican Inspired Recipes
Want more Mexican-inspired deliciousness? This Mexican Chocolate Cake is simple and yet so deliciously amazing – same goes for my Iced Mexican Mocha and Mexican Fruit Cup Salads.
And if you have time, can you sip on some of these mango margaritas on the rocks for me? Thanks! I really appreciate it!
These Mexican pinwheels are a fun appetizer that's actually very simple and easy to make! You could even omit those seasonings and use this fajita seasoning instead!
And it's really perfect with this homemade pico de gallo though with all the beautiful in-season strawberries at the market these days, this cilantro strawberry salsa might be a good idea!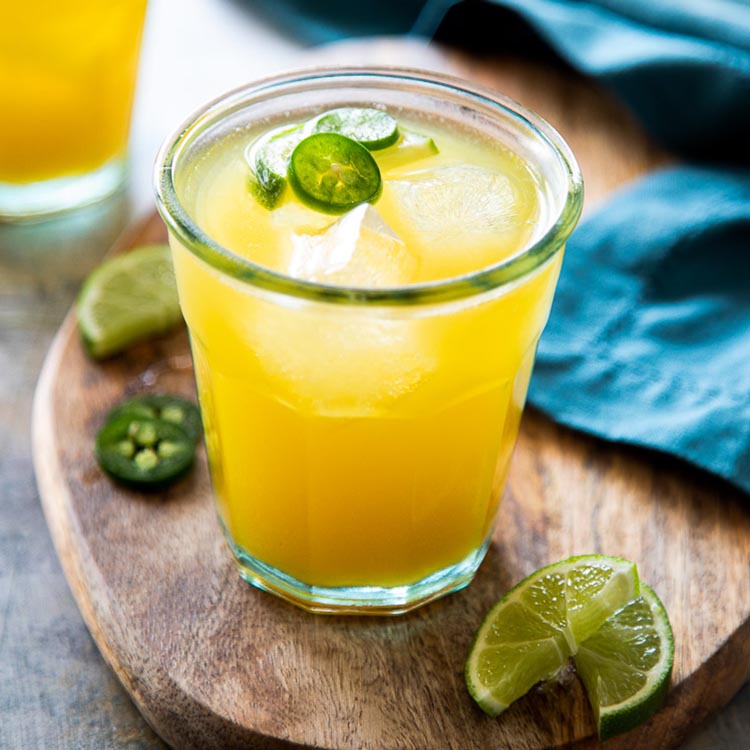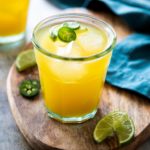 Print Recipe
MANGO MARGARITA ON THE ROCKS
My husband and I have a lot of good travel memories associated with mango margaritas, but I just hate using (and cleaning) a blender. This mango margarita on the rocks is the best of both worlds – a tasty libation with no loud kitchen gadgets or crazy cleanup!
Ingredients
½

Cup

mango nectar

½

Cup

good tequila

2

Tablespoons

Triple Sec

2

small limes

juiced (approx. 2 tablespoons)

ice
Instructions
Combine all ingredients in shaker. Shake well to mix and chill. Pour over ice.
Nutrition
Calories:
237
kcal
|
Carbohydrates:
20
g
|
Protein:
1
g
|
Fat:
0.2
g
|
Saturated Fat:
0.04
g
|
Polyunsaturated Fat:
0.1
g
|
Monounsaturated Fat:
0.04
g
|
Sodium:
6
mg
|
Potassium:
89
mg
|
Fiber:
2
g
|
Sugar:
14
g
|
Vitamin A:
468
IU
|
Vitamin C:
29
mg
|
Calcium:
33
mg
|
Iron:
1
mg