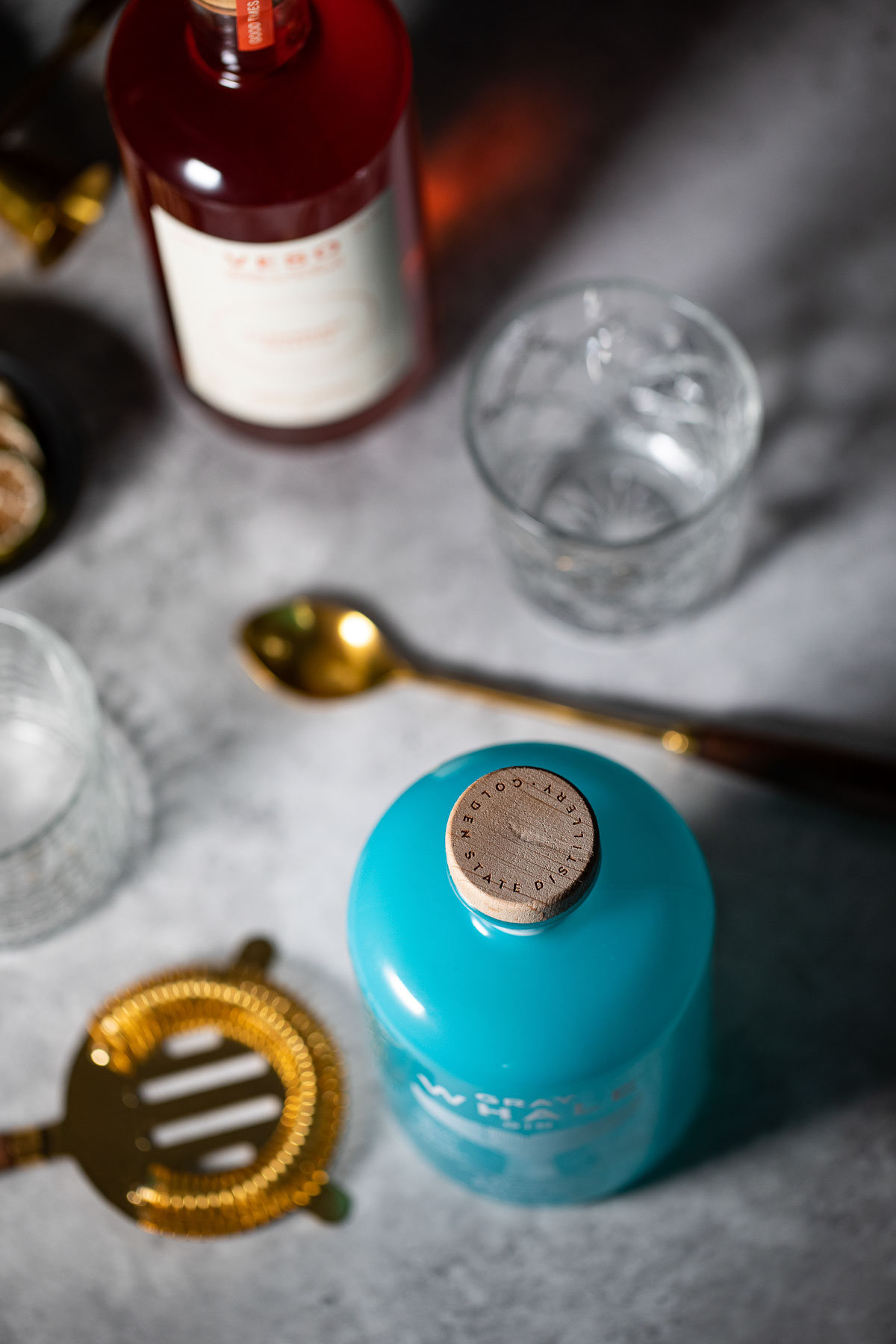 Every season or so, I start to get the itch to become a home mixologist. Usually I imagine these spirited sips iced and I'm fret-free on the front porch. On a recent recipe binge search, I searched for sustainable alcohol brands and was pleasantly surprised with what I found.
My husband and I are self-avowedly terrible at drinking up any collection we build up. If it isn't wine or whisky….well let's just say it's good alcohol has a long shelf life.
When we decided to move from LA to Sacramento, one of the things we refused to move were the extra bottles in the cabinet that we knew we wouldn't enjoy anytime soon. Thankfully we had a few neighbors MORE than willing to take the weight off our hands.
With that said, we basically moved to Sacramento with a few favorite Scotches, Elderflower liqueur, Luxardo liqueur, orange bitters (for our old-fashioneds of course), and maybe one more bottle that I can't recall.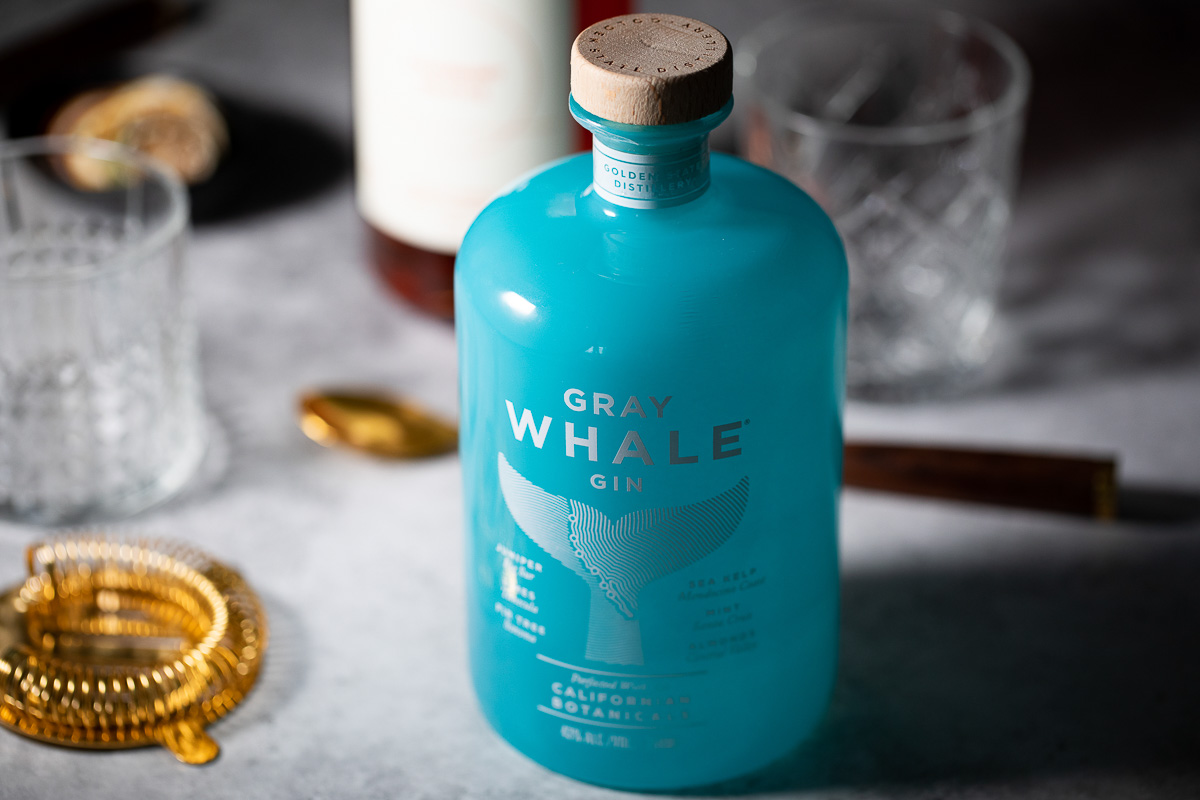 We've since bought some wine as well as a bottle of vodka to make homemade limoncello with lemons from our garden, and we have been just fine.
But then that mixology day dream came about a few weeks ago, and my husband has seen me purchase two bottles to add to our collection.
But before I bought either one, I looked up sustainable alcohol brands because you know what, what we buy and put in our bodies matters!
Sustainable Alcohol Brands
So. As with anything 'sustainable,' 'natural,' or 'eco-friendly,' there aren't singular definitions or regulations as to what qualifies and what doesn't.
In 2020, the International Wine and Spirits Competition did set some sustainable spirit standards awarding efforts at recycling and repurposing, hiring locally, and sourcing ingredients consciously!
With that said, I've been looking primarily for organic ingredients, mostly small batch distilleries and wineries, and especially looking for those working with fairtrade, local-to-them farmers.
You can read a much more researched discussion of what makes liquor brands sustainable here! If you want more, this is a great discussion of the difficulties of sustainable agave production!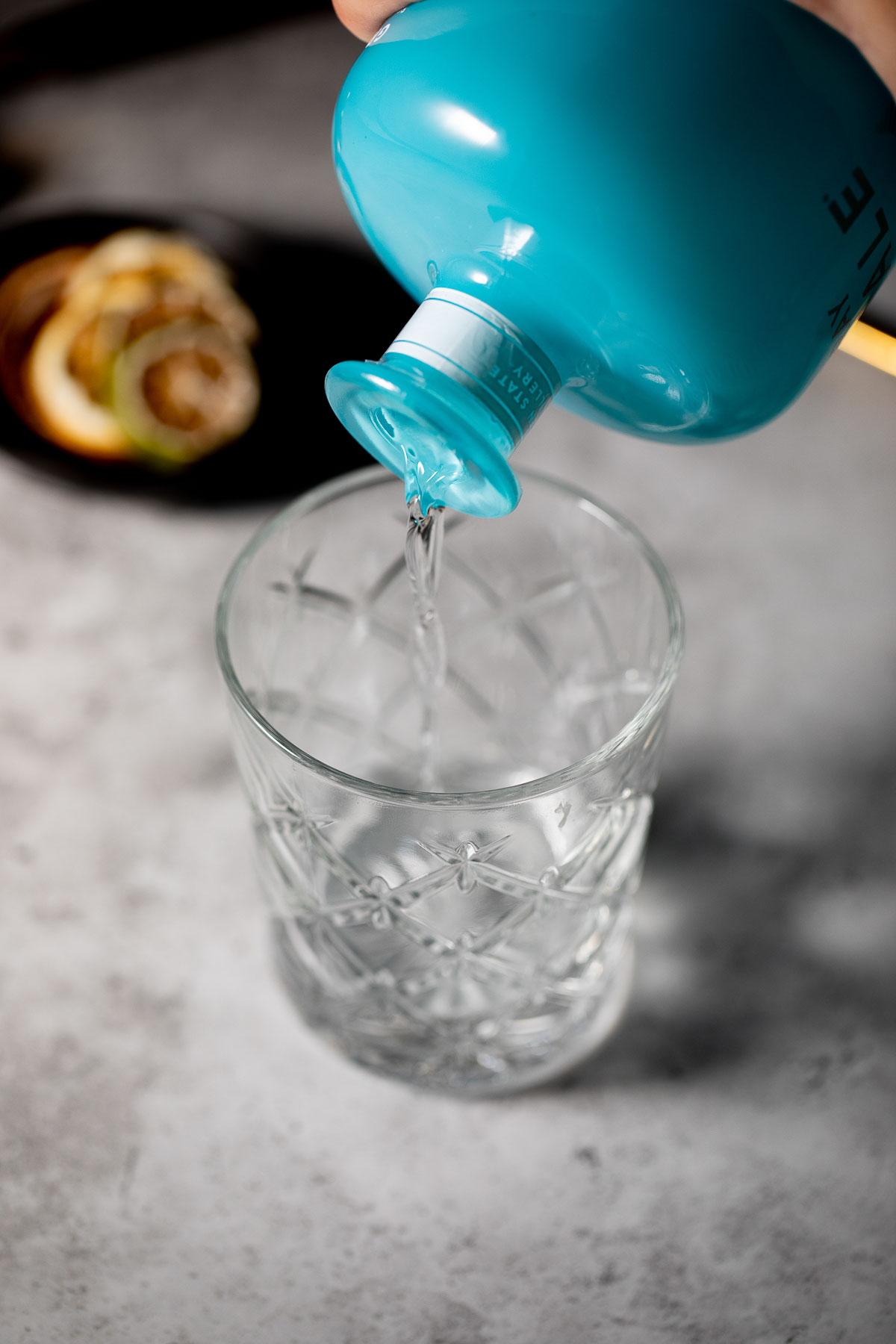 With all this in mind, we can limit unnatural, unfair things happening in our world! And I can sip a little more fret-free on the front porch! So let's get to a vast assortment of sustainable alcohol brands.
There are a few companies that also have a social/environmental component to their business model, which I've tried to note below.
Additionally, there are regions and groups of distillers, wine makers, and brewers who have developed their own regulations for growing and producing sustainably.
This list is certainly not exhaustive and I will continue to add to it as I learn of more companies! And a quick note, I've only included bottles easily obtained in the US.
Sustainable Beer
ANDERSON VALLEY BREWING COMPANY
Located on the Northern California coast, Anderson Valley Brewing company is committed to their environmental work! Solar panels power 40% of their electrical needs, 100% of wastewater is treated and used in the hop fields and goat pastures.
Spent grain is given to local cows and spent hops are used for fertilizer.
They have a wide selection of beers, stouts, seasonal ales, and gose beers – warm fermented beers with fruit flavors! Enjoy all their fun brews safely.
Brewing in sunny San Diego, Pure Project Brewing uses local and organic ingredients to make their beers. They also are a part of 1% for the Planet in which they donate locally, nationally, and internationally to environmental non-profits! Shop their beers here!
If you ever find yourself in Chico, CA (miles from where I grew up), book yourself a tour at the Sierra Nevada Brewery just to learn all that they do for sustainability – down to using CO2 byproduct to pour their soda hoses in their adjoining restaurant (where I had my Senior Prom dinner)!
They grow their own organic hops and barley for the Estate Harvest IPA, limit and recycle water, and run off the grid at their Chico location. Use their interactive map to see everything they do at each of their locations. Available pretty much everywhere!
Check out more sustainable craft breweries.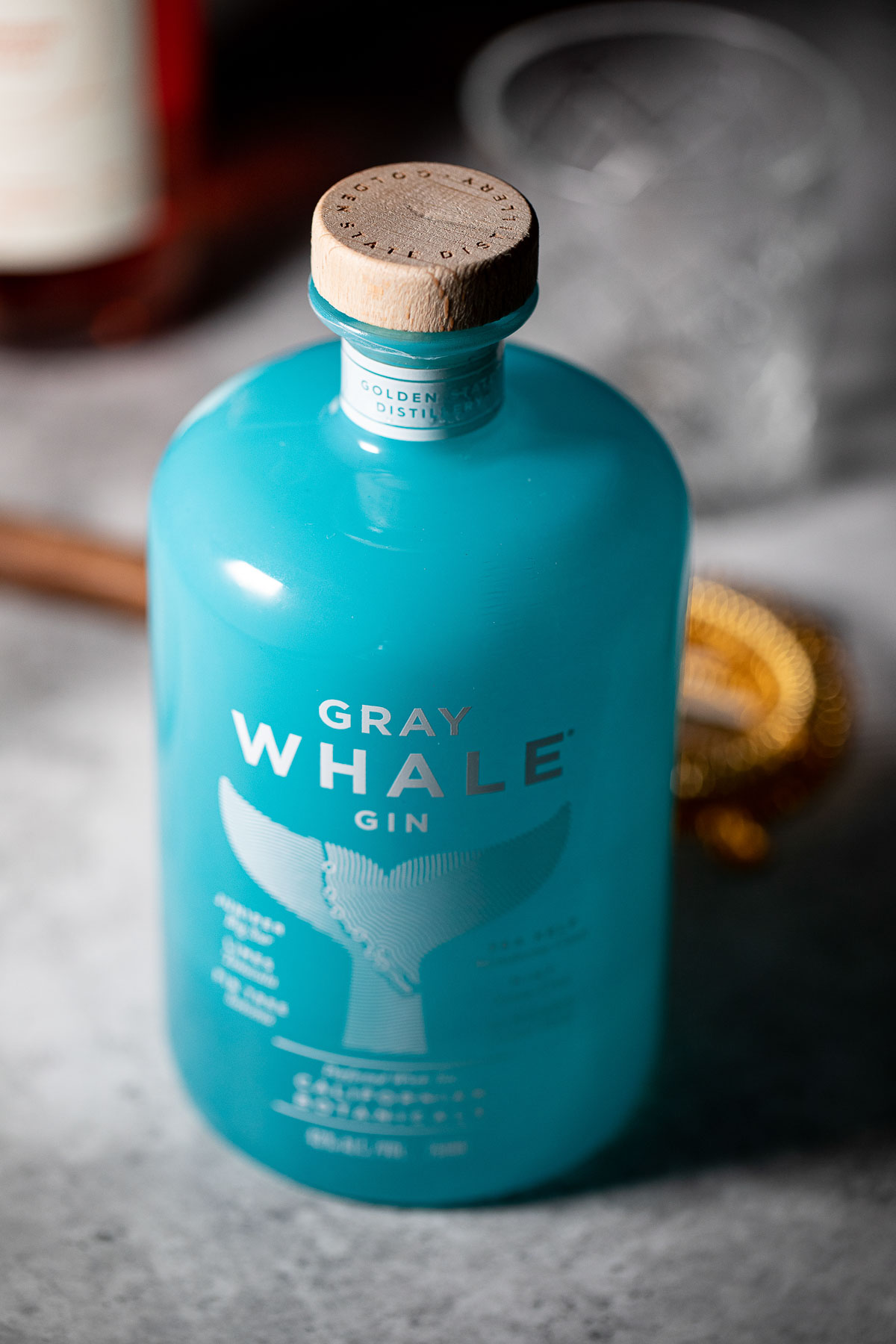 Sustainable Gin Brands
Made in California with California botanicals, Gray Whale Gin sources ingredients from local, sustainable, organic farms (or uses wild foraged ingredients)!
The cork is cork, so it's 100% biodegradable. The bottle uses organic paint. 1% of all sales go to Oceana to protect oceans and 1% for the Planet. Get your fancy Gray Whale Gin on here!
Located in Los Angeles Greenbar Distillery is one of the few distilleries that makes just about every kind of alcohol, mixes, and canned cocktails! Their spirits are all organic and their distillery is carbon negative.
They've partnered with Sustainable Harvest International to plant one tree in Central America for every bottle sold and use reduced waste packaging with lightweight bottles and post-consumer waste recycled labels!
Get some of their spirits delivered here and find most of their line through Whole Foods here.
Prairie organic spirits hails from Minnesota.They use only USDA certified organic farms as part of a co-op and 1% of all sales go to educating future farming generations about organic farming methods.
They offer gin, vodka, and canned craft cocktails! Get organic gin here!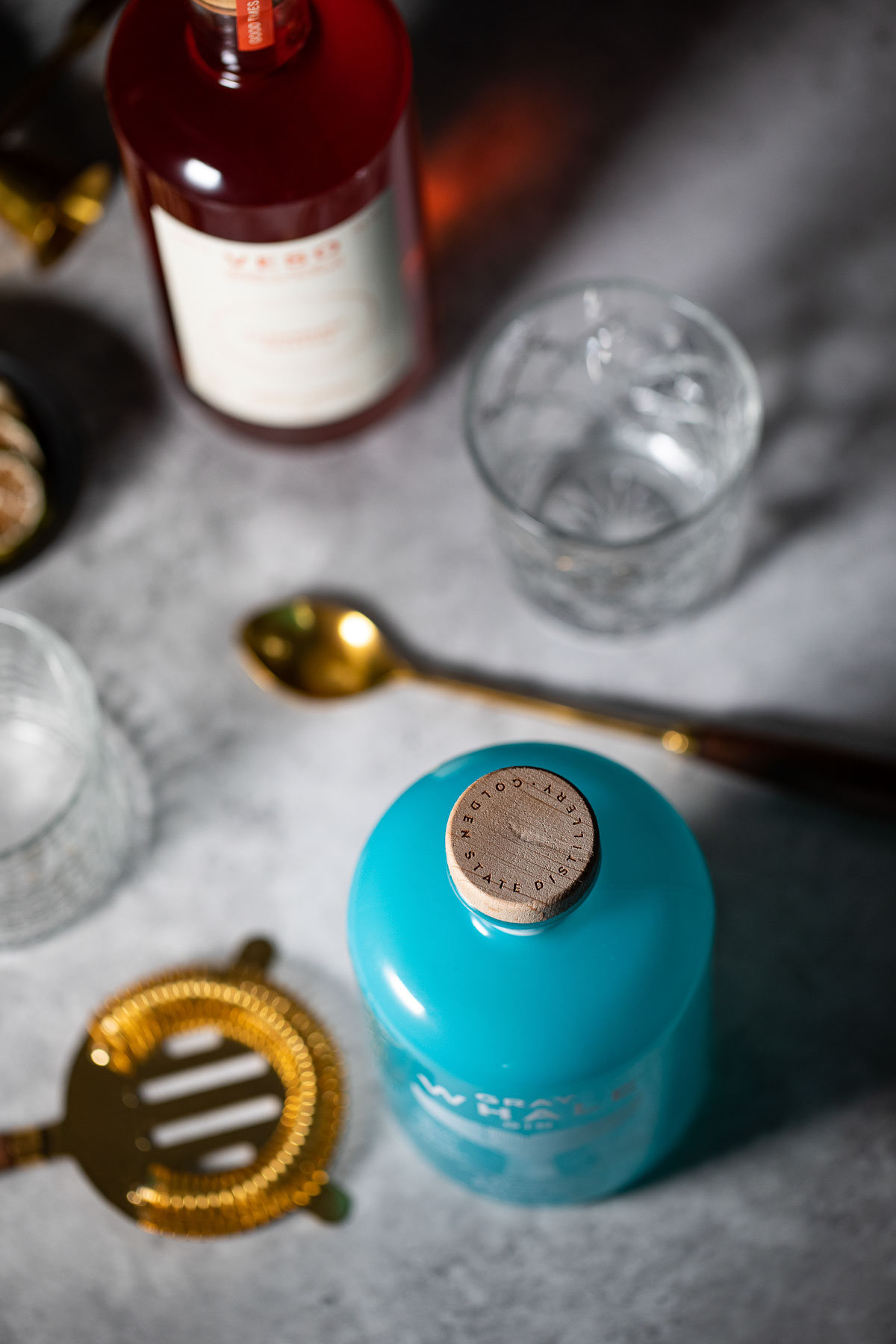 Sustainable Rum Brands
Ready for this one? Flor de Caña rum is sustainably produced, carbon neutral, and fair trade certified. It's distilled with 100% renewable energy and naturally aged at the base of a volcano in Nicaragua! WHAAAT?! Oh sign me up now!
Diplomático Rum is distilled in Venezuela's Amazon region. Waste from the rum distillation process is turned into a sugar cane fertilizer and animal feed.
The distillery also recycles 100% of its solid waste and has found ways to reduce its water consumption in half in the last few years.
Drake's offers a range of spirits, including a white and spiced rum. They offer USDA organic spirits that are also grain and gluten free.
See where to find their spirits and cocktails.
Mentioned above. Silver Rum and Spiced Rum available from Whole Foods.
Sustainable Mezcal + Tequila Brands
Made with 100% blue agave in the highlands of Jalisco, 3 Amigos Tequila boasts being a farm to glass tequila. They're certified organic and kosher. And the distillery is vertically integrated making this one of the few "Farm to Glass" tequilas.
Find their sustainable tequilas (in gorgeous bottles) at Total Wine & More.
Ilegal Mezcal is a small batch distillery in the Oaxaca region of Mexico. The company is committed to sustainability and biodiversity in their region, using only agave in their spirit. The whole process happens in one place.
Besides being a leader in sustainability, they're also a vocal company speaking out and raising money against human injustice, inequality, and wildlife animal rights.
Tanteo Tequila is part of a Cooperative in Juanacatlán in Jalisco, Mexico. They boast zero waste, fair wages, and local economic opportunity with 85% of their co-op made of local women. They offer a classic tequila as well as flavored tequilas for margaritas.
Sit down for this one. Termana tequila was founded…..by Dwayne Johnson. Yep, The Rock co-founded a sustainable tequila distillery in Jalisco with a Mexican family-owned business. I was skeptical too.
The small batch distillery turns leftover agave fibers into compost used as an organic fertilizer for agave fields. They also filter their waste water.
Get your Teremana Blanco and Reposado Tequila here!
Sustainable Vodka
Black Cow Vodka is a UK brand. Their vodka is made from leftover milk from local cheese dairies. It's certainly not vegan, which is a fun cocktail party conversation starter.
From their website, "By combining the ancient Mongolian tradition of making alcohol from fermented milk with the Northern European tradition of making high proof, clear, clean vodka they were able to develop an innovative, unique and superior tasting vodka, made entirely from the milk of cows." Isn't that so fun?!
They have loads of products, including a strawberry vodka, but only their Gold Top Vodka is available for purchase in the US. I've never spent much time in Dorset, so I think some travel and tasting might be in order!
Based in France, FAIR has been in the spirit market for a decade, utilizing fairtrade farmers in developing economics. The company offers juniper gin, rum, kumquat liqueur, and cafe liqueur, but I can only find their Quinoa vodka available for sale in the united States.
You've probably heard, seen, and sipped on this one. The distillery is powdered by an on-site windmill, solar panels, and electric bikes (peddled by staff of course)!
The coolest part (besides the icy drink)? They work to educate mixologists, bartenders, and drinkers about sustainable practices around the world. Bravo for being a well-known brand that's also a sustainable alcohol creator!
Find Ketel One here, Ketel One Botanicals and canned cocktails here.
Ocean organic vodka comes from Maui. They use organic sugar cane and a highly effective distilling process to save energy.
See how beautiful the Ocean organic vodka bottle is here.
Seen above, Prairie organic spirits hails from Minnesota. 1% of all sales go to fund educating future farming generations about organic farming methods. They offer a straight-shooting organic vodka and a cucumber flavored vodka! Daydreaming about my porch sip yet??
REYKA vodka is distilled in very small batches in Iceland using geothermal energy from underground volcanoes, eliminating emissions. You can buy it here!
Yep, you probably know this one. Though known and consumed around the world, Belvedere Vodka sources all of its grains from just eight local farms. The distillery has been working over the last decade to complete the process of being carbon neutral by this year!
Though they've begun the process, by next year, all their vodka will be certified organic.
They're also striving to be free of single-use plastic in their packaging this year and are working to continue reducing any plastic in their packaging in the coming years.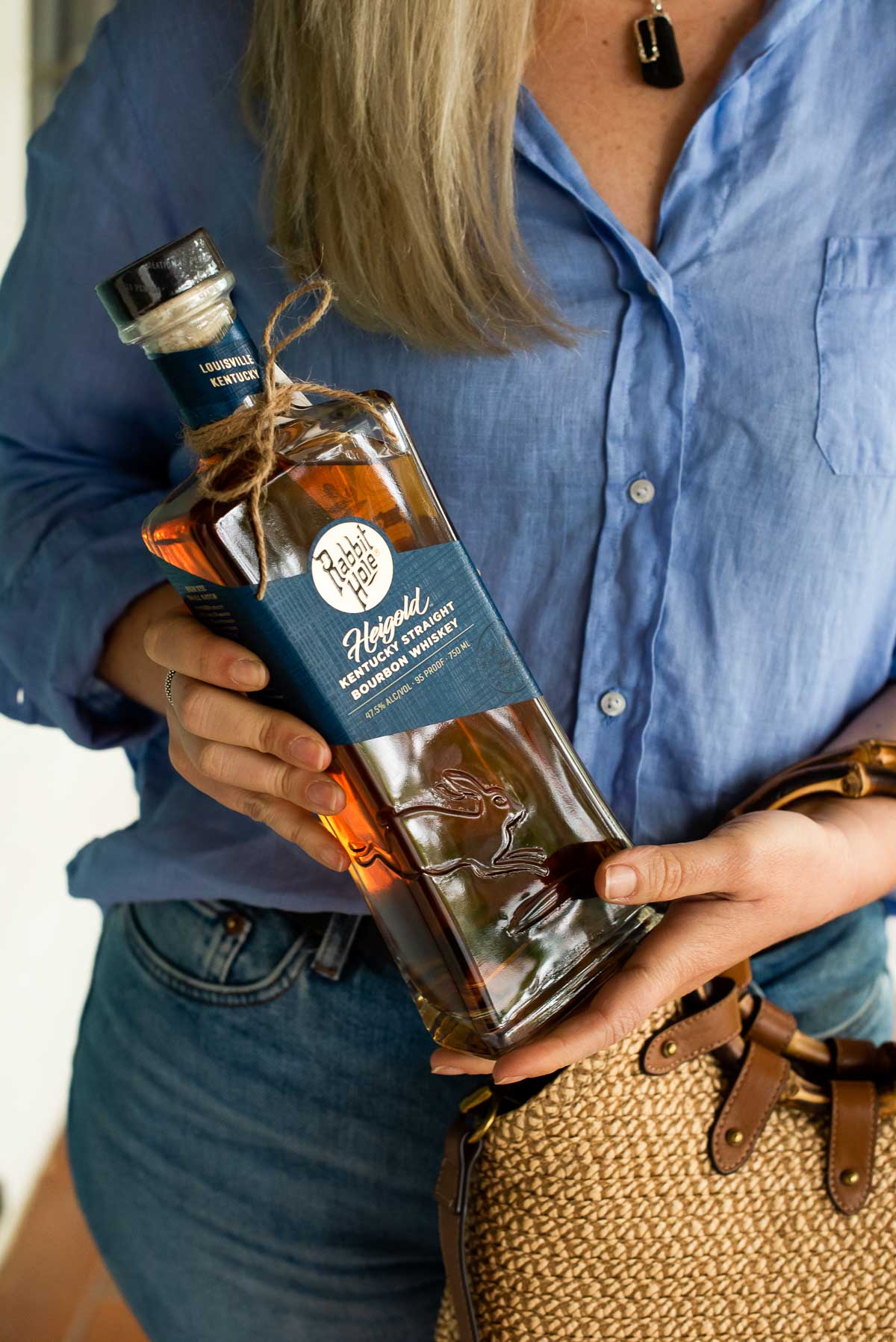 Sustainable Whisk(e)y & Bourbon Brands
First of all, you should know the difference between whisky and whiskey if we're gonna be best friends!
Another familiar name in the spirit realm, even to us civilians, Woodford Reserve distillery recycles 98% of the waste material created. They're composting 97% of the food scraps from their site and they're devoted 10 acres of land nearby to native grass restoration.
Its parent company Brown-Forman also invested in the East Fork Wind Project whose goal is to offset 90% of its energy usage in all US facilities.
The Macallan may have been the Scotch that got my husband and I into Scotch. My grad school advisor loved it so and bought my husband a glass after dinner one night when we were out for a fabulous dinner in San Francisco. And then our Scotch love affair began.
The Speyside estate (in northern Scotland) works with ecologists to make sure their land helps with the conservation and regeneration of the land, native plant, animal, and insect life – all while working with the local water (integral to good whisky).
The distillery is working to have an all electric fleet on the estate as well as helping to support Atlantic Salmon conservation.
The Macallan offers 98% recyclable and sustainably sourced packaging materials. They also sustainably source their grains and even their casks (from Spain) offering supply chain traceability. They plan to do this with US sources next.
This Louisville distillery has a fun story. They source local non-GMO ingredients, but their distillery building in where it gets really interesting.
The distillery and offices are in formerly abandoned buildings; they sourced metal & wood locally for the building; and they use regenerative practices, minimizing energy consumption to heat the building and the bourbon in the making.
The spent grain (bourbon byproduct) is even sent to local ranches. How cool is that? Shop Rabbit Hole Bourbon here.
Based in Chicago and started by two former academics, KOVAL distills organic whisky, embracing the grain-to-bottle mentality of distillation!
The distillery also sells gins and liqueurs, including a cranberry gin liqueur and a rosehip liqueur. The bottles are lovely as well. See their selection here.
Located in Carbondale, Colorado, Marble Distilling recapture 100% of their process water to use again. They use the energy harvested from the distillation process to heat the distillery facility.
Grains used in their spirits are sourced locally and the spent stillage in sent to local ranchers for their land and herds.
Love whiskey, whisky, and bourbon? Try this rhubarb whiskey cocktail and this fruity apple ginger whiskey drink!
Not all wines are created equal (WOW IS THAT THE TRUTH!!). And not all wineries are cultivated equally!
Sonoma County (adjacent to the far more famous Napa Valley) has some of the best wines around and the county is focused on sustainable cultivation.
99% of Sonoma County Wineries are 3rd party certified as organic! You can learn more about their sustainability program and their ever-expanding requirements here.
We had the pleasure of visiting Belden Barns last fall. Check out our picnic under the Wishing Tree in the middle of the vineyard! It was our visit here that introduced me to the Sonoma County Sustainability efforts.
We've enjoyed all the Belden Barns varietals, but the Blanc de Noirs and their Grüner Veltliner were absolutely must-haves. Check out our sustainable winery day trip (and why we're members of this winery).
Leading the industry, Benziger wines is organic, sustainably certified, and labeled biodynamic, which takes into account for the whole ecosystem of the vineyard and wineries. They use animals to do a lot of natural fertilizing and pest repellent. See their complete lineup here and shop here.
Silver Oak wineries are LEED Platinum Certified (recognizing their buildings and properties as environmentally focused). Much of the buildings are made of salvaged and reclaimed building materials.
Measuring the water content of grapes, the vineyard is able to save massive amounts of water, providing it to vines only when necessary.
The San Francisco Chronicle deemed them California's Most Eco-Conscious Winery. Try one of their Cabernet Sauvignons!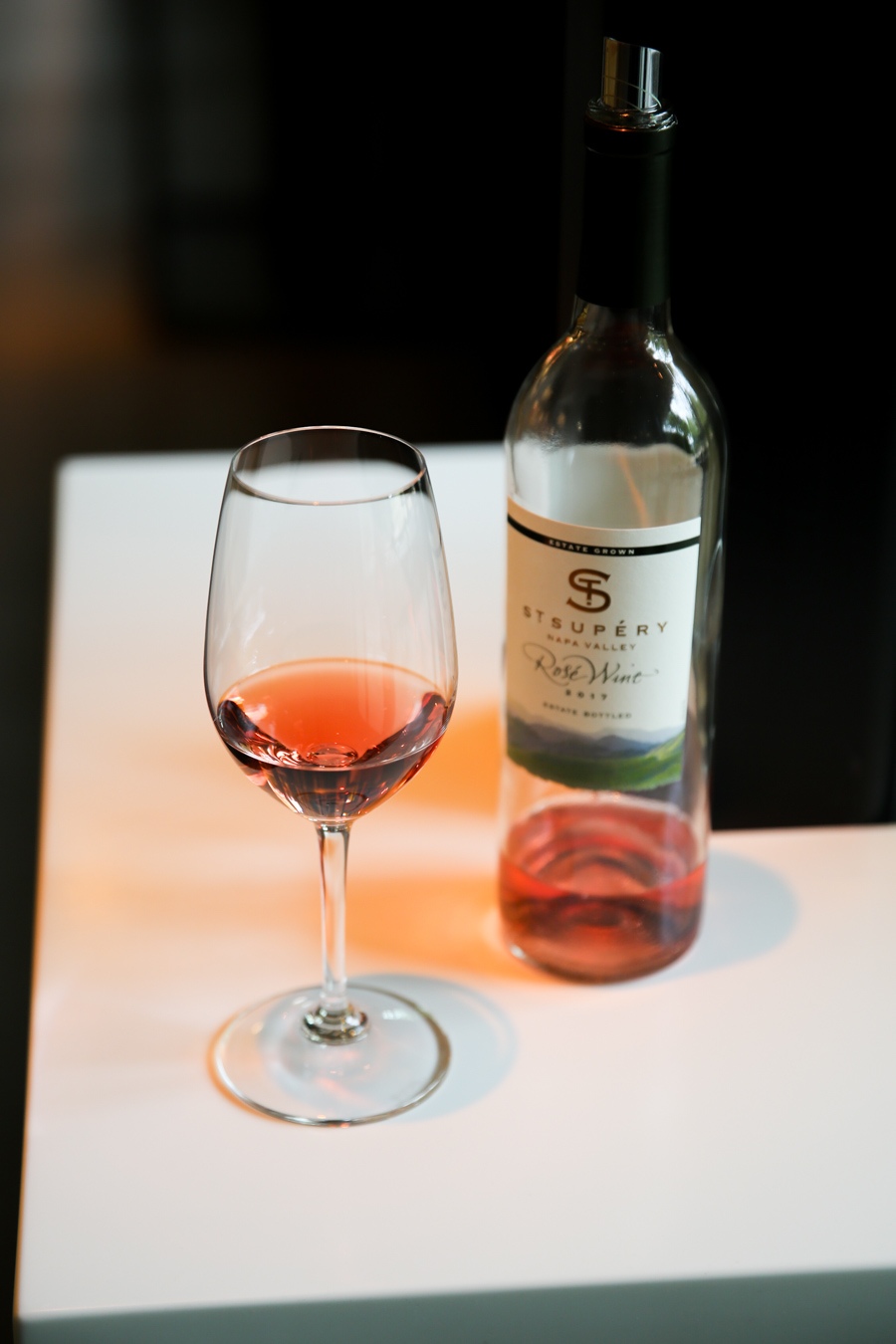 Napa too has their "Certified Napa Green" to certify wineries focused on environmental positivity. Holistic management of the land helps them to avoid the use of fungicides naturally. 80% of their energy comes from solar power.
Glass used is made from recycled goods and much of the food served at tastings is grown in their own garden. See their complete selections of wines or have them delivered here.
We visited St. Supery as part of our St. Helena Wineries Itinerary and enjoyed the 5 Bordeaux wine tastings. It was SUCH a treat!
Bonterra is a B Corp, climate neutral winery I recently discovered wandering through the grocery store aisle, looking for a bottle of wine. Gotta love not even having to work very hard to find a sustainable alcohol brand, right?!
The company offers wines in many varietals as well as smaller can and box options, so you aren't wasting wine OR having to drink less sustainable options for the sake of the most convenient packaging! They're also the #1 organic winery in the country!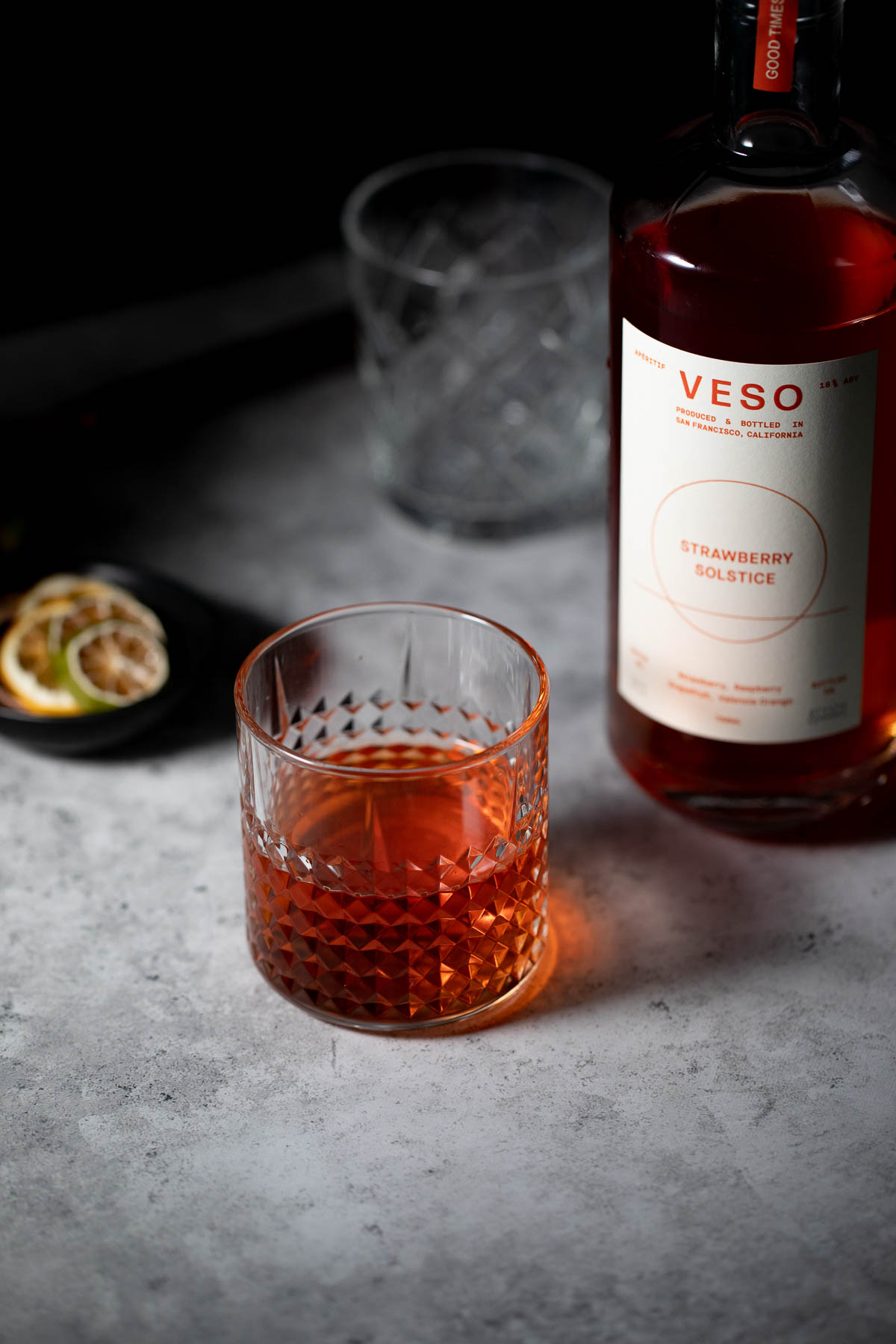 MORE?
There are many categories of spirits to include and I kept it to the very basics. Here are a few more sustainable alcohol brands to make you salivate…
If you've ever had an apertif, you probably have strong opinions of them, but VESO will likely change that. This new apertif brand offers two flavors – Strawberry Solstice and Vanilla Nightfall.
I haven't tried the latter, but the former is my new favorite this. The Strawberry Solstice apertif will vaguely remind you of aperol – without that bitter flavor! It's naturally sweet but not sugary.
And from very personal experience, I can tell you it's great on its own over ice, mixed with limoncello, and it makes me enjoy spritzs so much more.
Made from locally sourced wine and organic California fruits in California, it's the perfect summer must-have in your at home bar!
Miami Cocktail Company offers organic cocktails in a can ("spritzes") and in small batches (750mL) bottles. Everything from sangria and mimosas to margaritas and bellinis.
This is the go to for those of you who don't want to fuss with making the cocktail. Just remember to rinse and recycle each container properly!!
Seasonal Cocktail Recipes
FALL COCKTAILS
WINTER COCKTAILS
SPRING COCKTAILS
SUMMER COCKTAILS