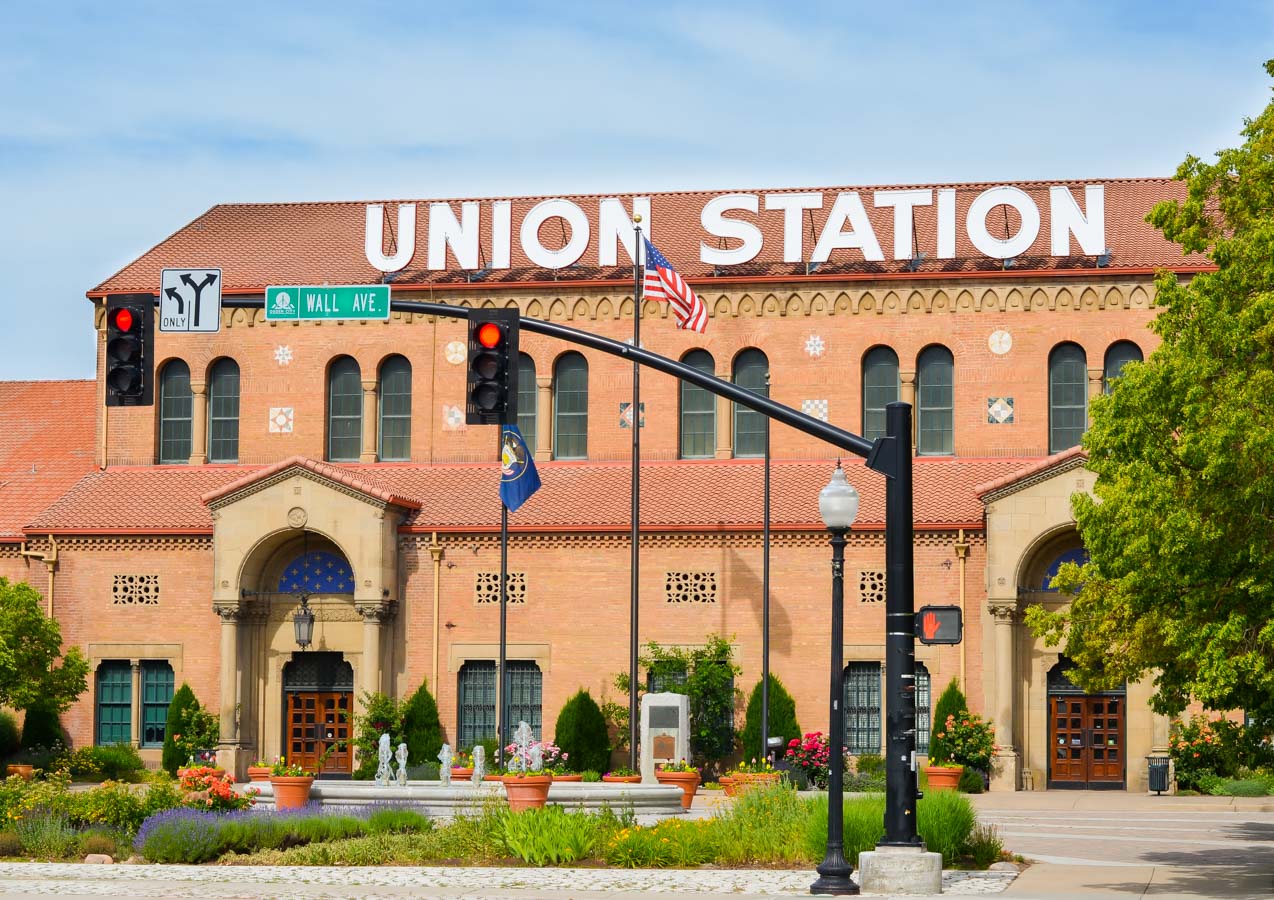 My recent trip to Ogden and Salt Lake City with my two gal pals was all too short but nothing short of fantastic. We can't wait to go back. We only had about a day in each city, but I'm hoping to return to both cities for all the amazing things they have to offer…
Earning my PhD was an incredibly trying experience that brought on many tears, struggles, and small victories. Not to mention a few copies of my dissertation that I haven't read through since submitting it three years ago.
I do have positive things to say about my experience as well, but little can top two of the friends I made in those five years. Soon after graduation, I moved to southern California and one of them moved to Utah. We've seen one another at weddings, but the three of us haven't had a chance to just hang out since graduation.
A few weeks ago, that all changed, when we descended on Utah and the three amigas were back in action.

Ogden Travel Guide
In the heart of Ogden is Historic 25th Street, which is almost too adorable. It's lined with boutique shops, restaurants, coffee shops, bars, and all around cuteness.
At one end of the street is the old train station. Turn around and you're facing the Wasatch Range – the western edge of the Rocky Mountains. Talk about sights all around!
Start your morning out with coffee from Grounds for Coffee. If you're a cold caffeine-ite like me, I'd recommend the iced americano over the cold brew. Enjoy extra seating upstairs, and if you're lucky some of the hot yoga participants might catch you by surprise!
What to Do in Ogden
After coffee, head down to the Union Train Station for a collection of four museums, two galleries, and welcome air conditioning if it's hot outside!
Tickets are $7 each and you can wander through each of the museums at your own pace. The railroad museum is the highlight, documenting the railroad connecting the United States in the 19th century complete with model trains traversing the various landscapes of the West.
The car museum is small but fun and if you're into guns, don't miss the Browning Firearms Museum upstairs.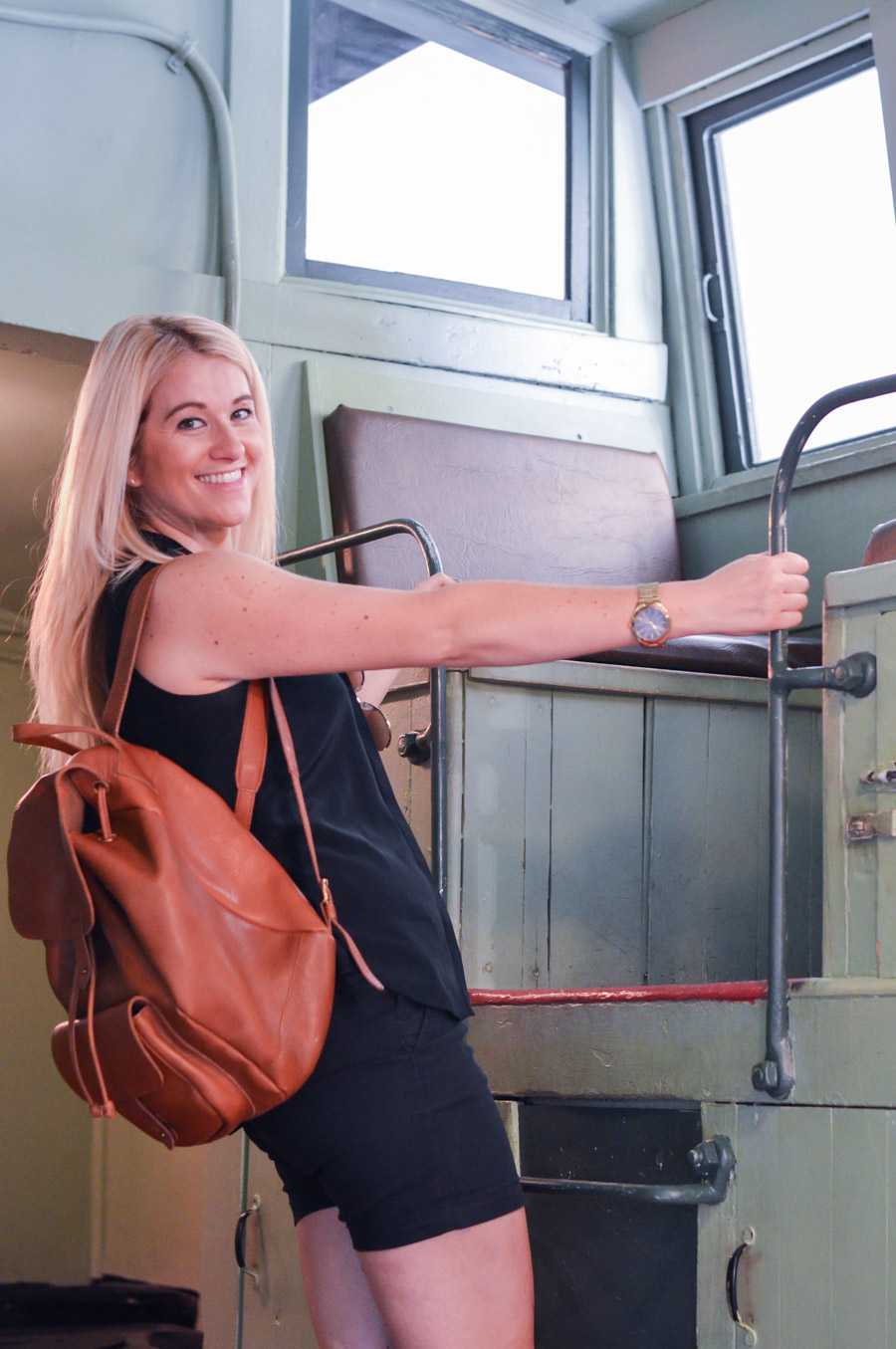 Views of the Wasatch were a joy at every turn that left me peaceful and content even during our busy schedule and with so much catching up to do.
Shopping in Ogden
After cooling off, and having fun, at the train station, head back down 25th street to enjoy the shops, which open at 11.
We first wandered into 25th Street Boutique (now closed) where I bought two shirts, including a fun vintage flag top. My friend bought a pair of jeans and we had fun trying on cute graphic tees and dresses while chatting with the store owner!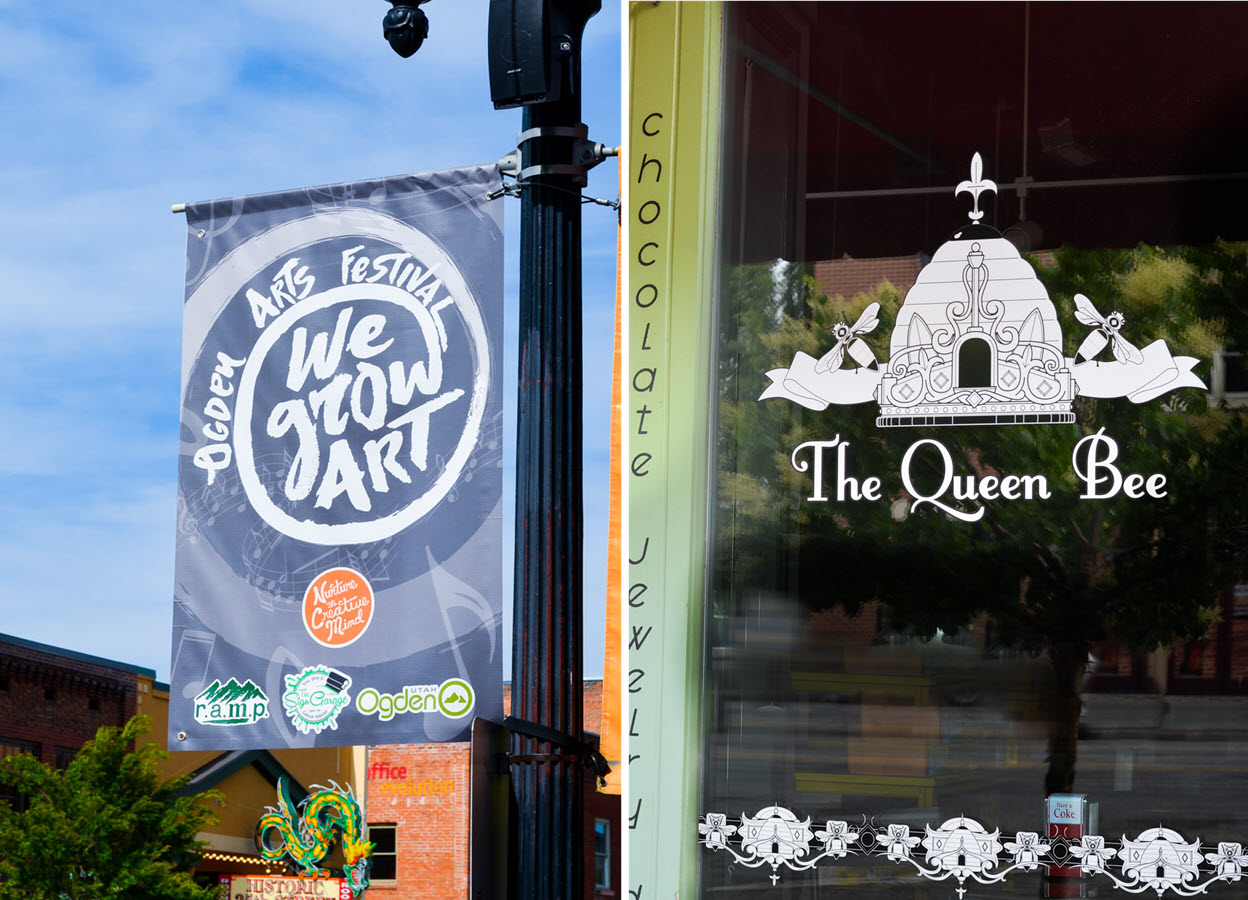 The Queen Bee Giftery was recommended by the locals as a fun stop. It's a great stop for gifts
I also saw The Needlepoint Joint – a friendly reminder of one of my mom's favorite hobbies and, occasionally, one of mine. Needless to say, the cute, historic street has a little something for everyone!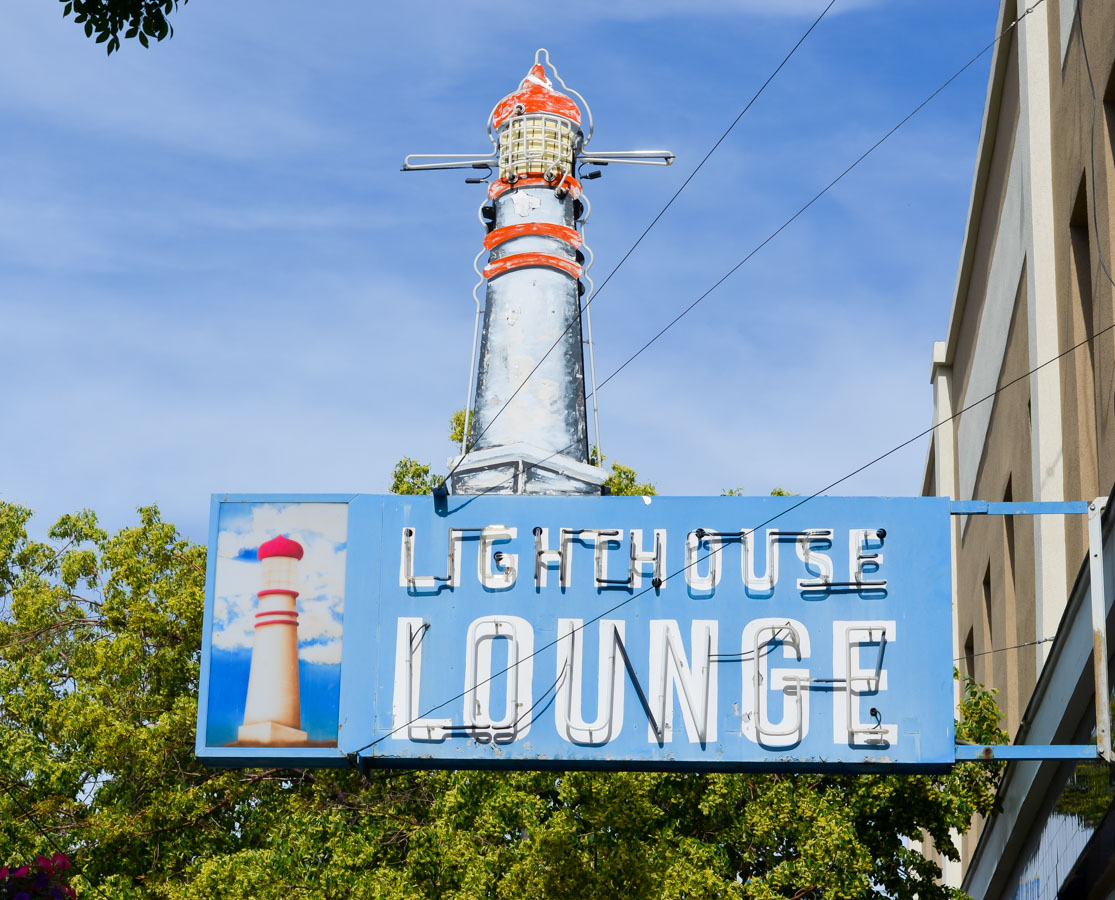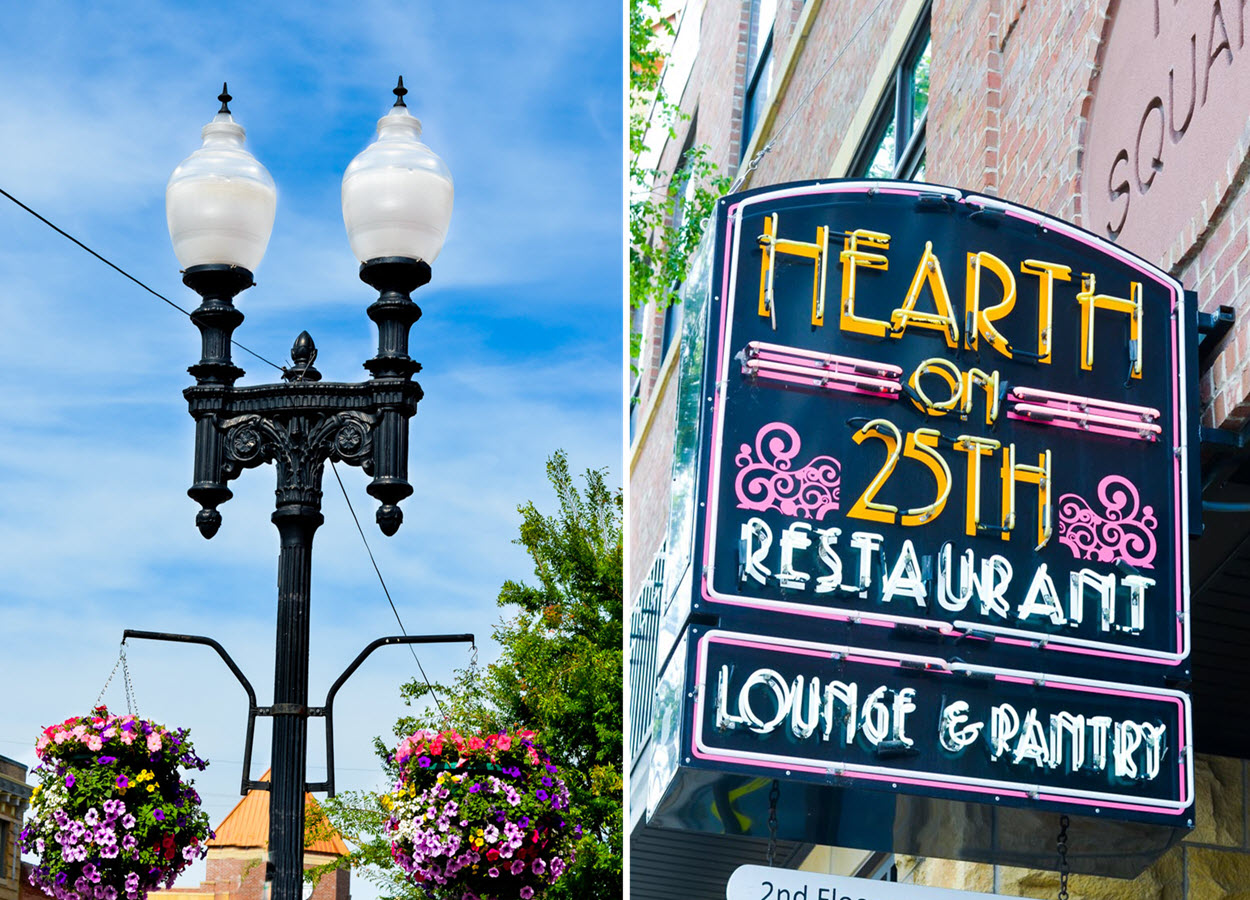 And if you're like me, you'll fall in love with all the neon signs – even unlit they catch my attention and I think they're so much fun!
Lunch in Ogden
For lunch we had to go to Even Stevens – a great sandwich place serving up tasty food for a great cause. For every sandwich purchased at one of the Even Stevens locations, a sandwich is donated to local non-profits.
They direct their resources toward helping those in need other than feeding them. It's a wonderful cause that's a great stop for lunch! They also have locations in Salt Lake City, St. George, and Logan as well as a shop in Boise, Idaho.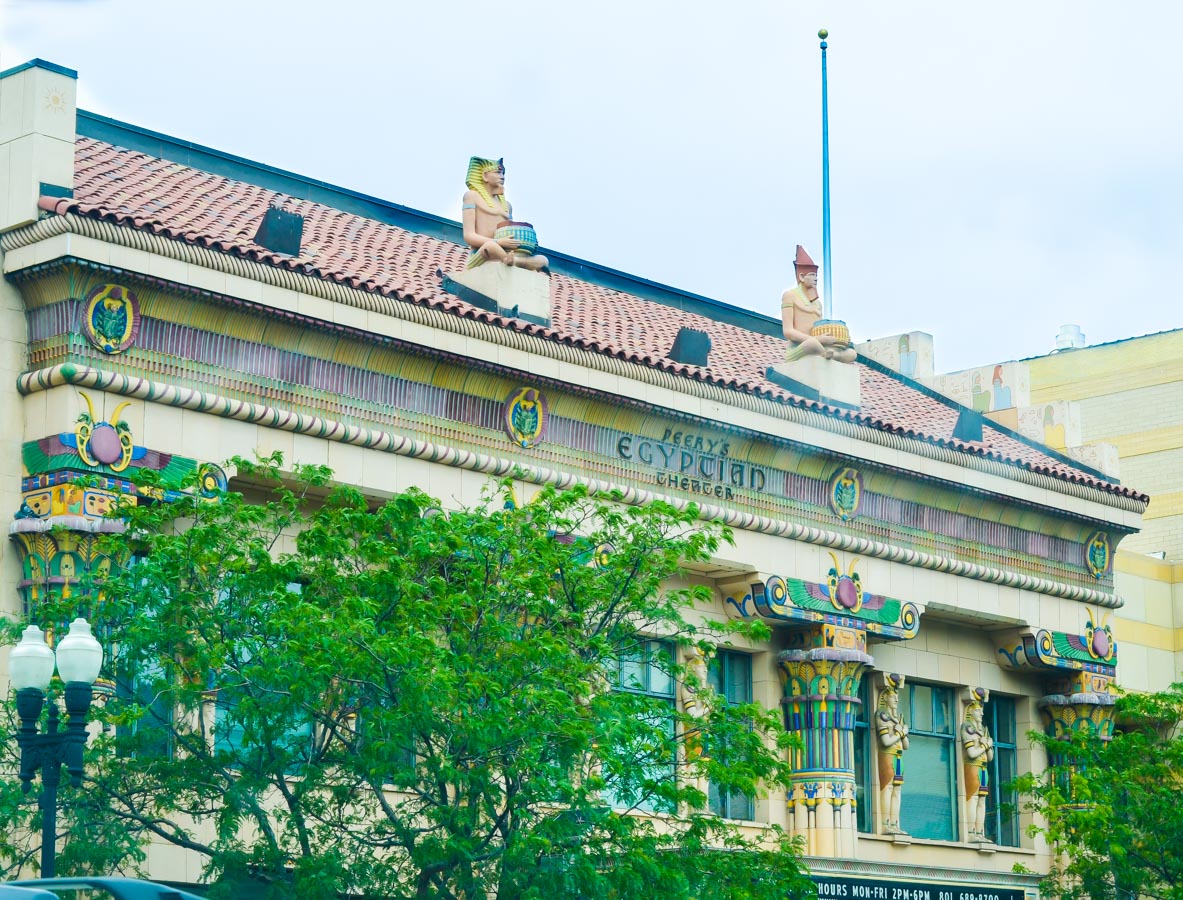 Ogden is also full of surprises, like Peery's Egyptian Theatre – a setting for live theatre, dance performances, symphonies, and a movie theatre that shows films during the Sundance Music Festival!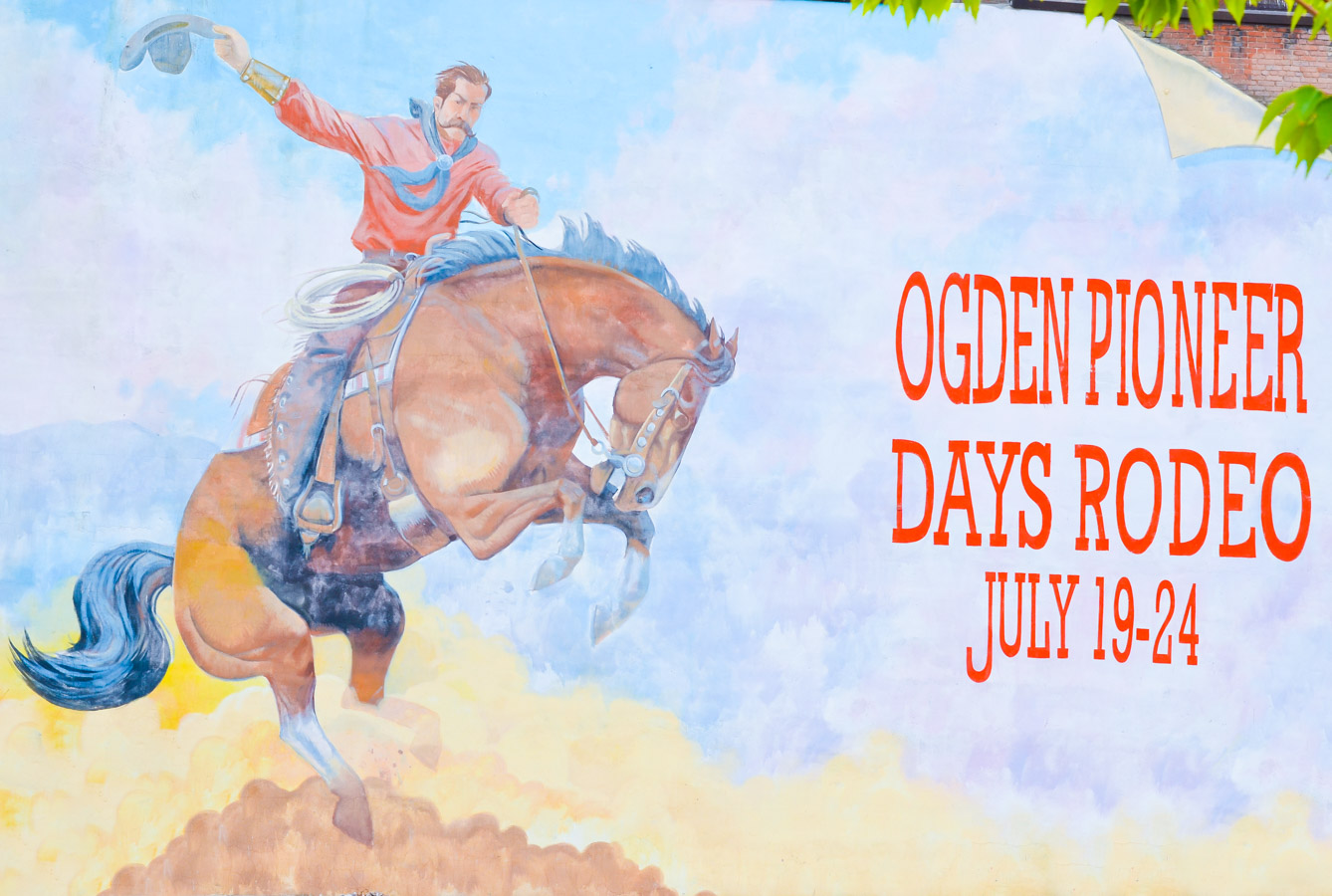 Besides the great theatre and the neon signs, you'll find murals, old logos on sides of buildings, and fun sights around every corner. I took so many photos at every turn, I thought my friends might ditch me at some point. But they noted that it helped them enjoy the little things, so I guess we can all still be friends!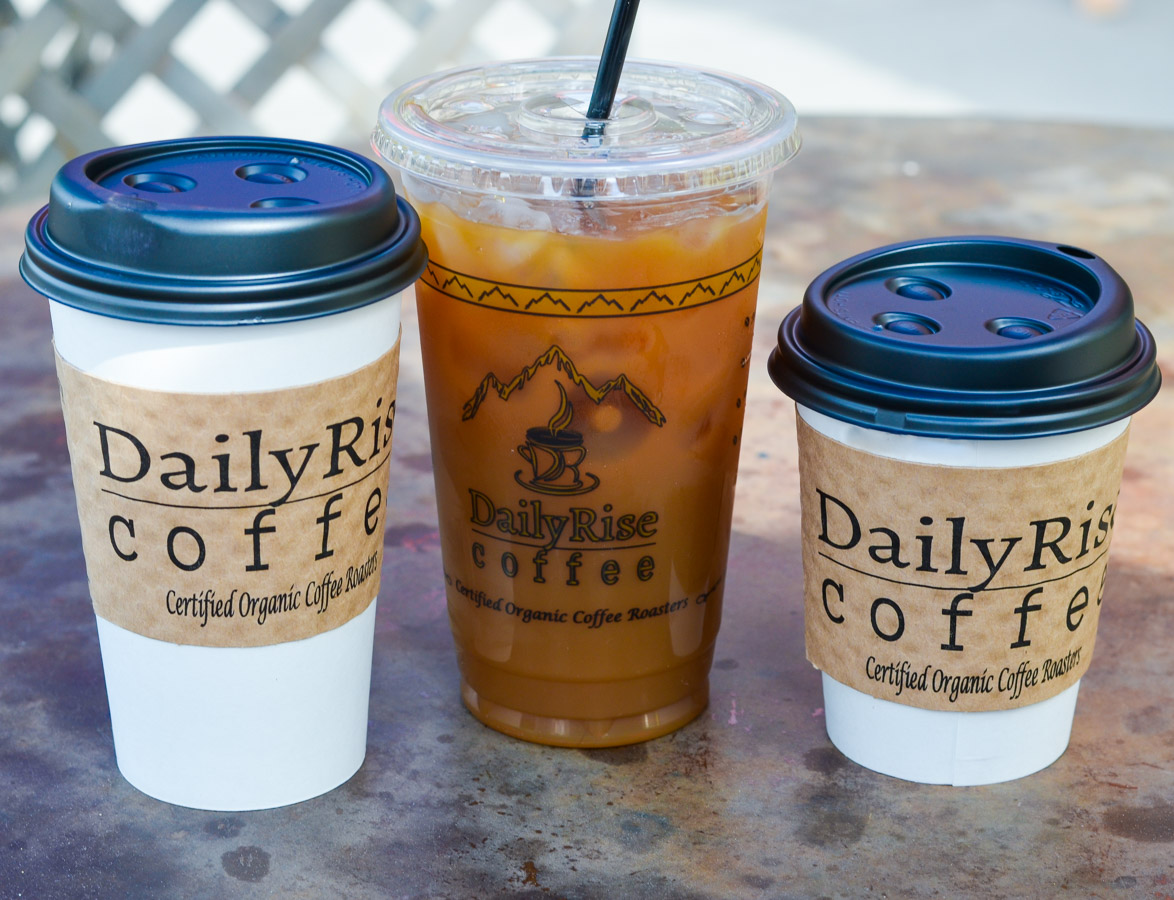 If you're in need of an afternoon coffee, like I always am, drive through Daily Rise Coffee on your way out of town a bit for another unexpected highlight.
Hill Aerospace Museum
Not far from Ogden is Hill Air Force Base in Layton. If you drive up toward the security checkpoint, there's actually a fun afternoon stop at the Hill Aerospace Museum – just before you need any sort of clearance!
If our friend hadn't worked there for a while, the museum probably wouldn't have popped up on our radar. We were really happy it did, however.
For Air Force and plane buffs, the museum is a dream come true. It's also a fun stop for novices like us.
They have the SR-71 that broke the speed of sound; life-size planes – everything from a replica of the Wright plane to an actual, modern F16; and a touching exhibit on Ployer Hill (who the base is named after) and his lifelong love affair with his wife.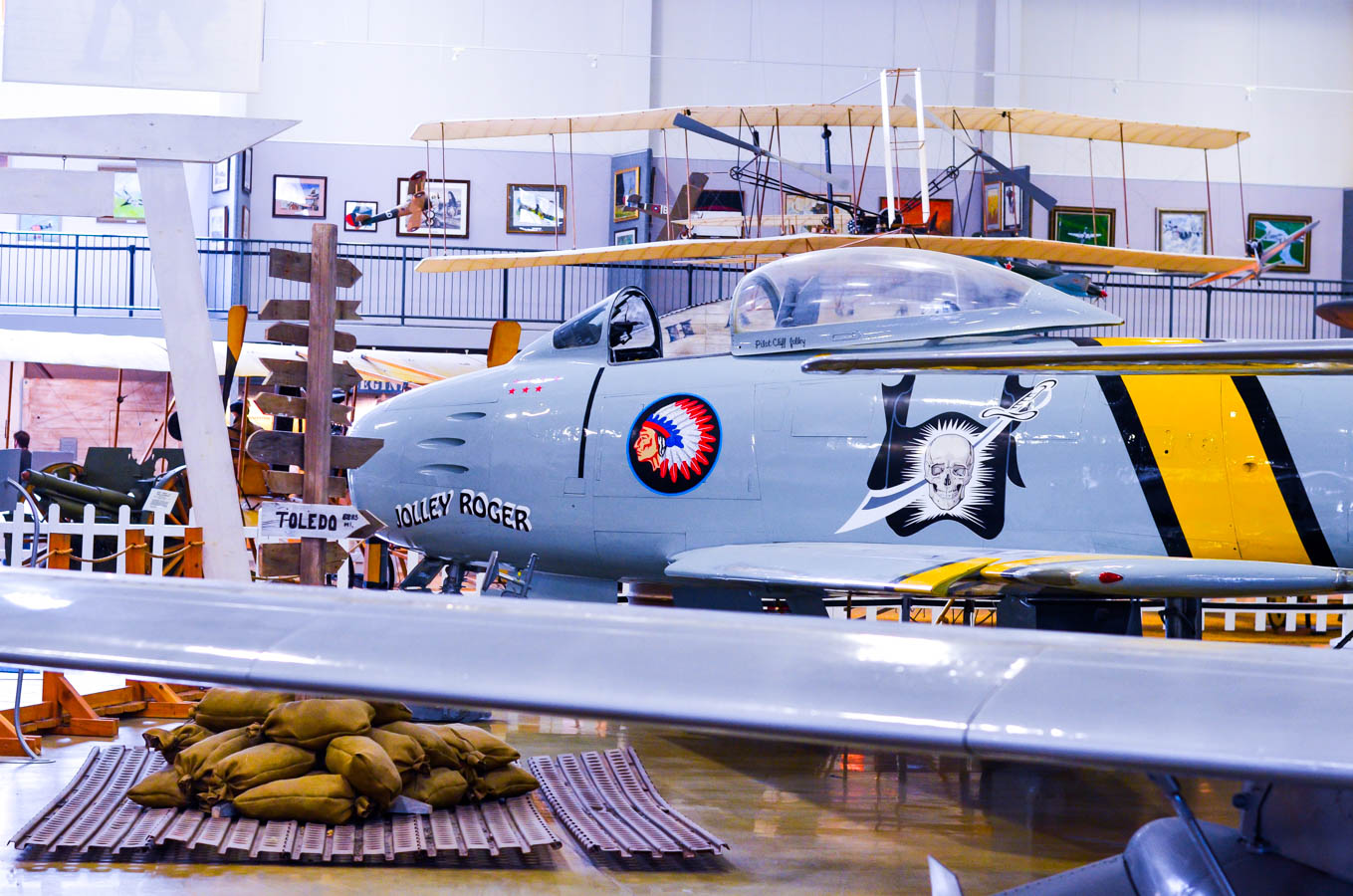 And if we're being totally honest, the air-conditioned interior is a welcome retreat on those hot afternoons as well!
We headed back to our hotel (we stayed at the Comfort Suites) to freshen up and chat some more before dinner…
Dinner in Ogden
With a name like Pig & a Jelly Jar, it was hard not to ensure this stop was on our agenda. Back on fabulous 25th Street, they're known for breakfast and lunch, only serving dinner Thursday-Sunday.
We wholeheartedly recommend their lunch and dinner fare over the breakfast, however. I had the grilled chicken sandwich (of course with french fries) and my friend had the pulled pork sandwich. Both were really great!
Dessert + Drinks in Ogden
Skip dessert at Pig & a Jelly Jar and save room for Waffles at Waffle Love. They're big enough to share and delicious enough to have you practically licking your plate.
If you're in town Thursday – Saturday, be sure to stop into one of the local bars on 25th Street. Alleged allegedly (;))has a great rooftop bar that everyone raved about. Sadly we didn't make it in this time…
Ogden was so much fun and I can't wait to go back. I had the opportunity to talk with some of the great people at Visit Ogden and as they told me about the hotels, restaurants, shops, hikes, movies during Sundance, skiing options, etc.
I was salivating to plan our next trip back. And the three of us will take any excuse to get back together – but I bet my guy will want to come next time!
OTHER RECOMMENDATIONS
Sonora Grill (Mexican)
Hearth on 25th (American + fusion – Historic 25th Street)
Tona (sushi – Historic 25th Street)
Rooster's Brewing Company (Historic 25th Street)
Alleged (rooftop bar – Historic 25th Street))