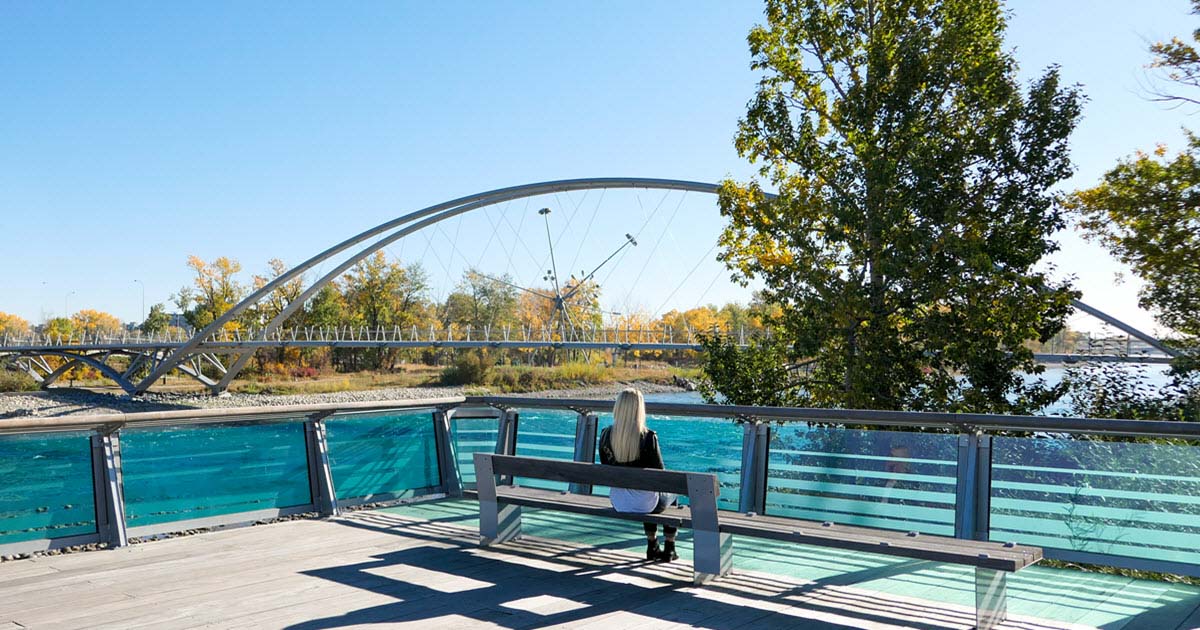 I have a bit of a love affair with Canada. It was my first international destination ever – when I had my passport at 6 weeks old – but we didn't travel there much growing up. In the last few years, we've taken a few trips and I've had the best time on every trip. Now, I can't get enough. Last year, we were in British Columbia in Victoria and this year, we traveled a little further east to Alberta, spending a few days in Calgary.
We caught a beautiful break in the weather and due to their dry summer were surrounded by fall leaves. It was beautiful no matter which way you looked. If you're wondering what to do in Calgary, the options are rather numerous. It all depends on what suits your fancy and, at times, what the weather permits.
I'm guessing like most cooler places, late spring to early fall is your best bet, but I can only imagine how beautiful the Rocky Mountains are in the snow. Here are my top attractions in Calgary along with some insight on shopping in the city as well as where to stay downtown!
What to Do in Calgary
1. Free Activities :: Take in the Art + Architecture around the City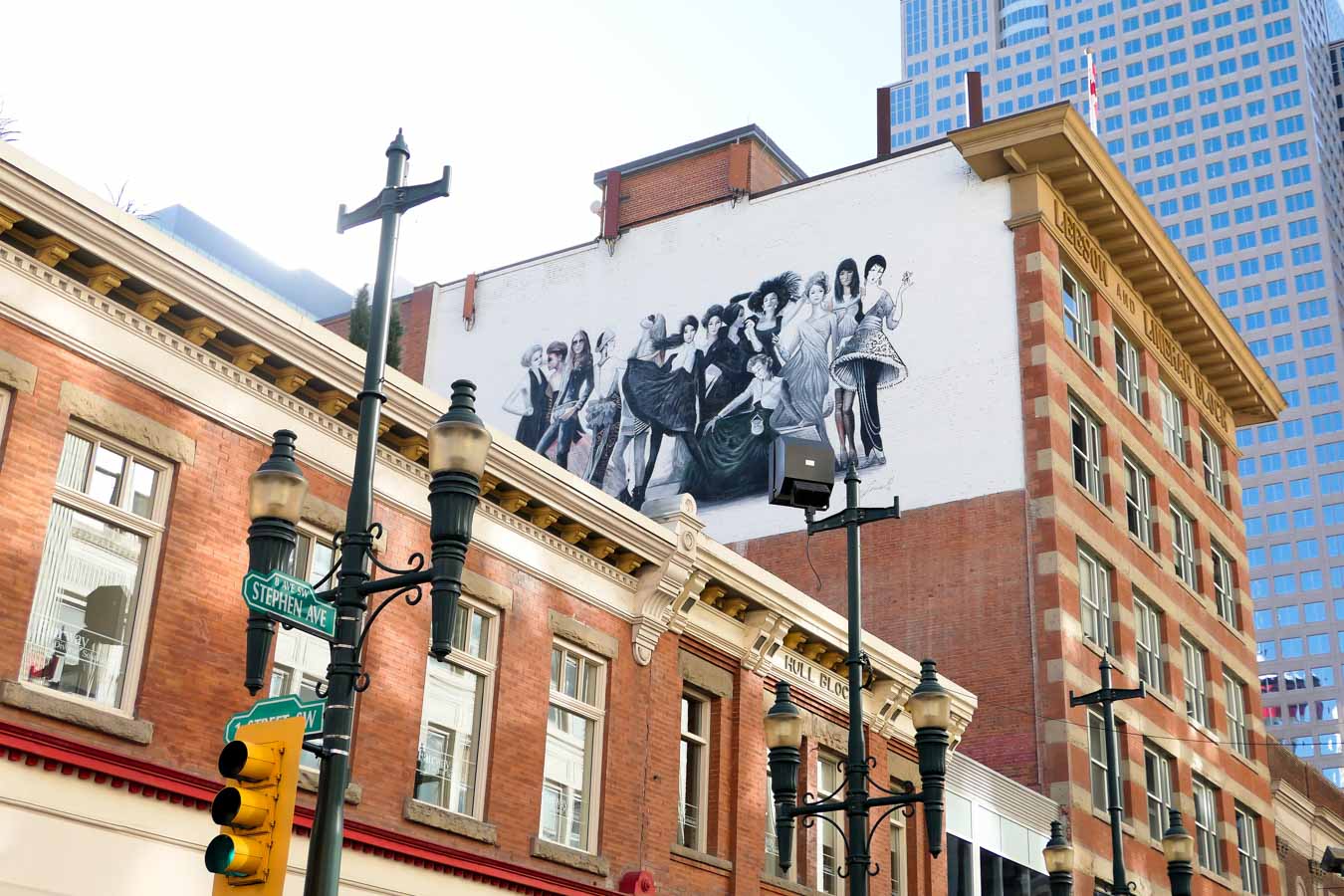 I don't recall reading anything about the art and architecture in the city, but it's amazing and everywhere. One of the things you'll notice if you visit soon is all the new construction going up in the city. But while new buildings are filling in the skyline, there's plenty to see with a combination of historic vibes and modern designs complete with floors upon floors of glass windows!
And don't forget to look up; you'll see murals painted on the sides of buildings. We passed this painting above a few times, apparently, before I ever noticed it!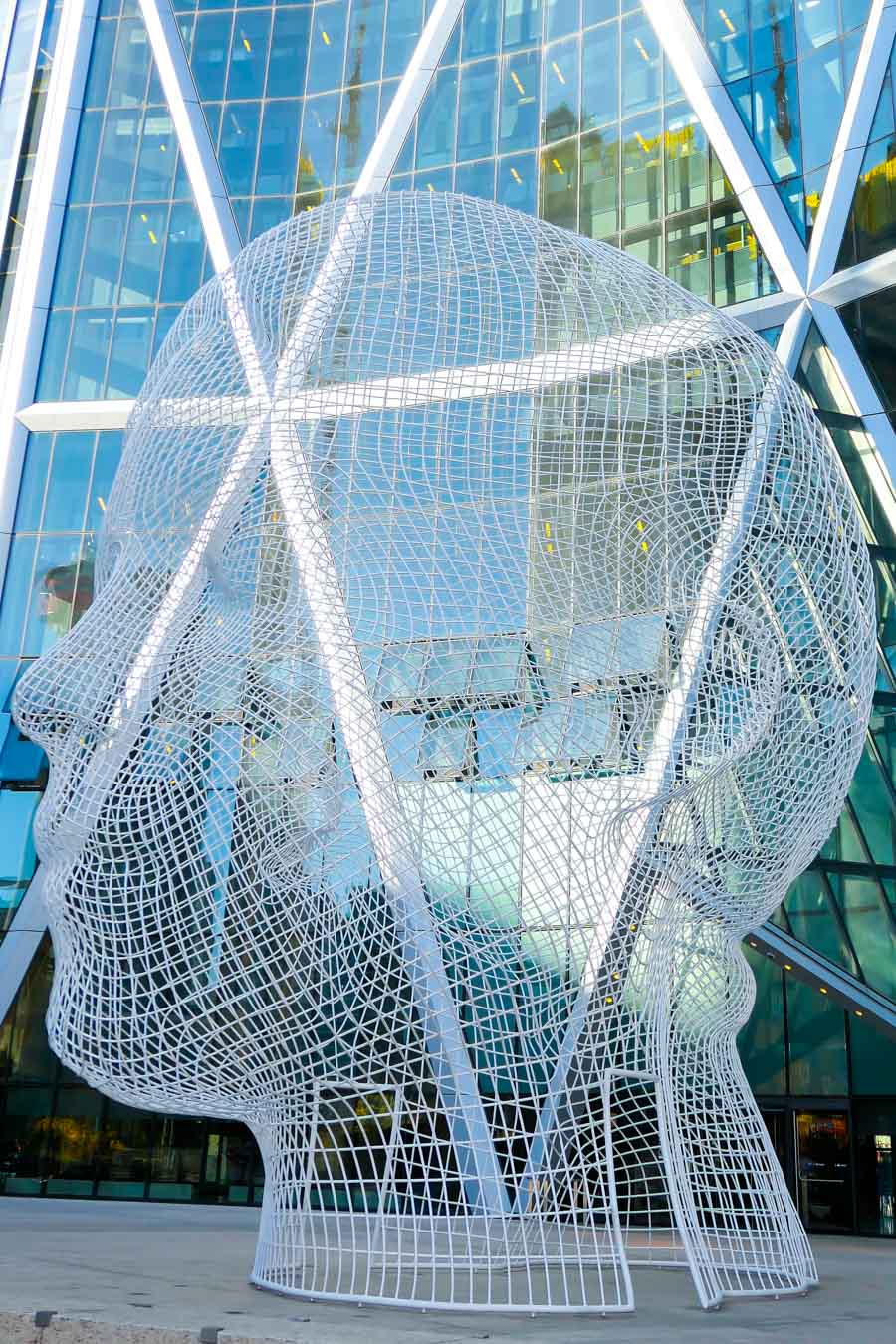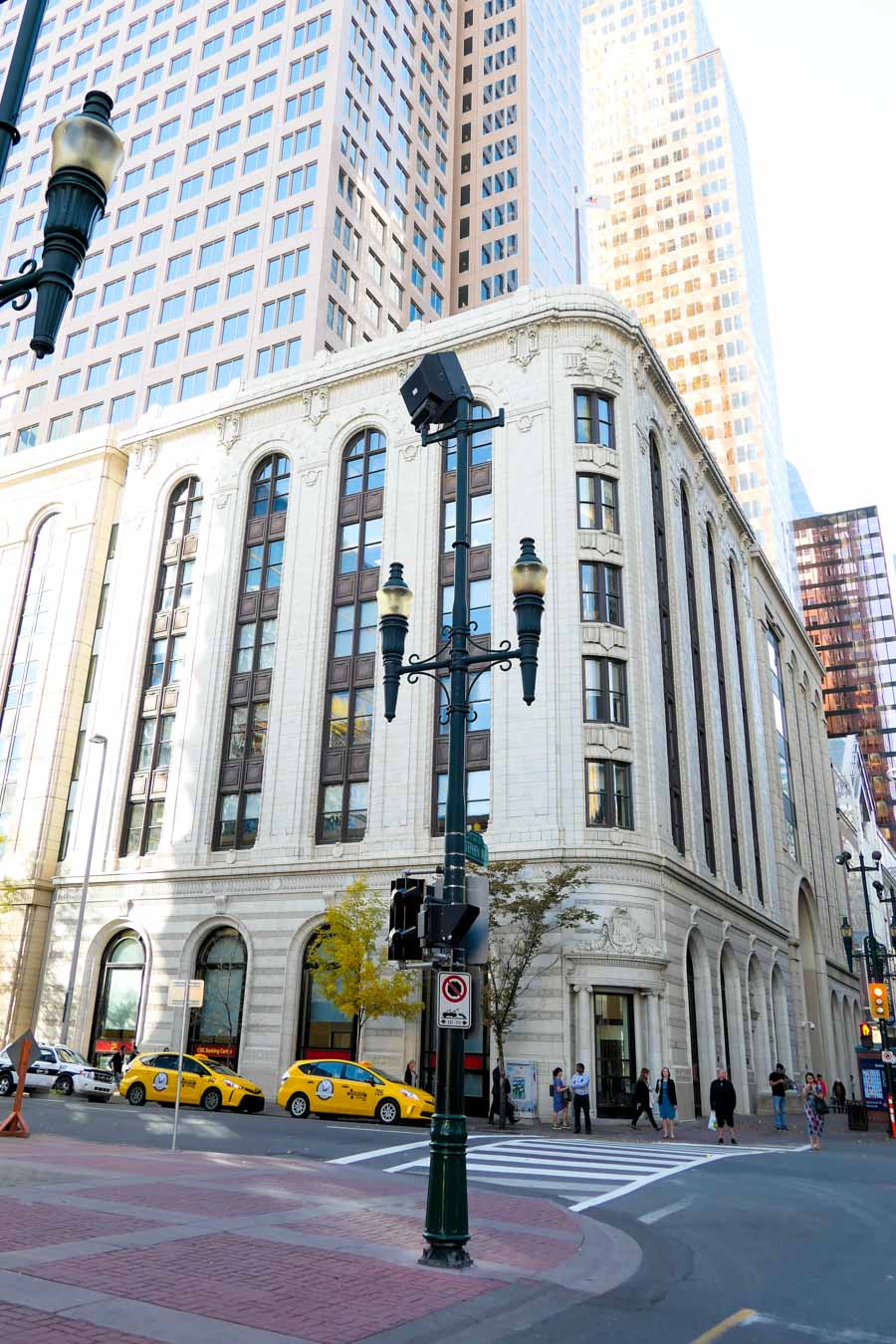 On one of my traipses to find a coffee shop (more below), we stumbled on the Wonderland Sculpture in front of The Bow – a bow-shaped skyscraper, paying homage to the river. The sculpture itself is great, but the bright blues and light coming from the building behind made it even more amazing!
The downtown Calgary architecture scene reminded me of a mix between my favorite Pacific Northwest cities of Seattle and Portland with a bit of New York City mixed in. Needless to say, I liked it a lot!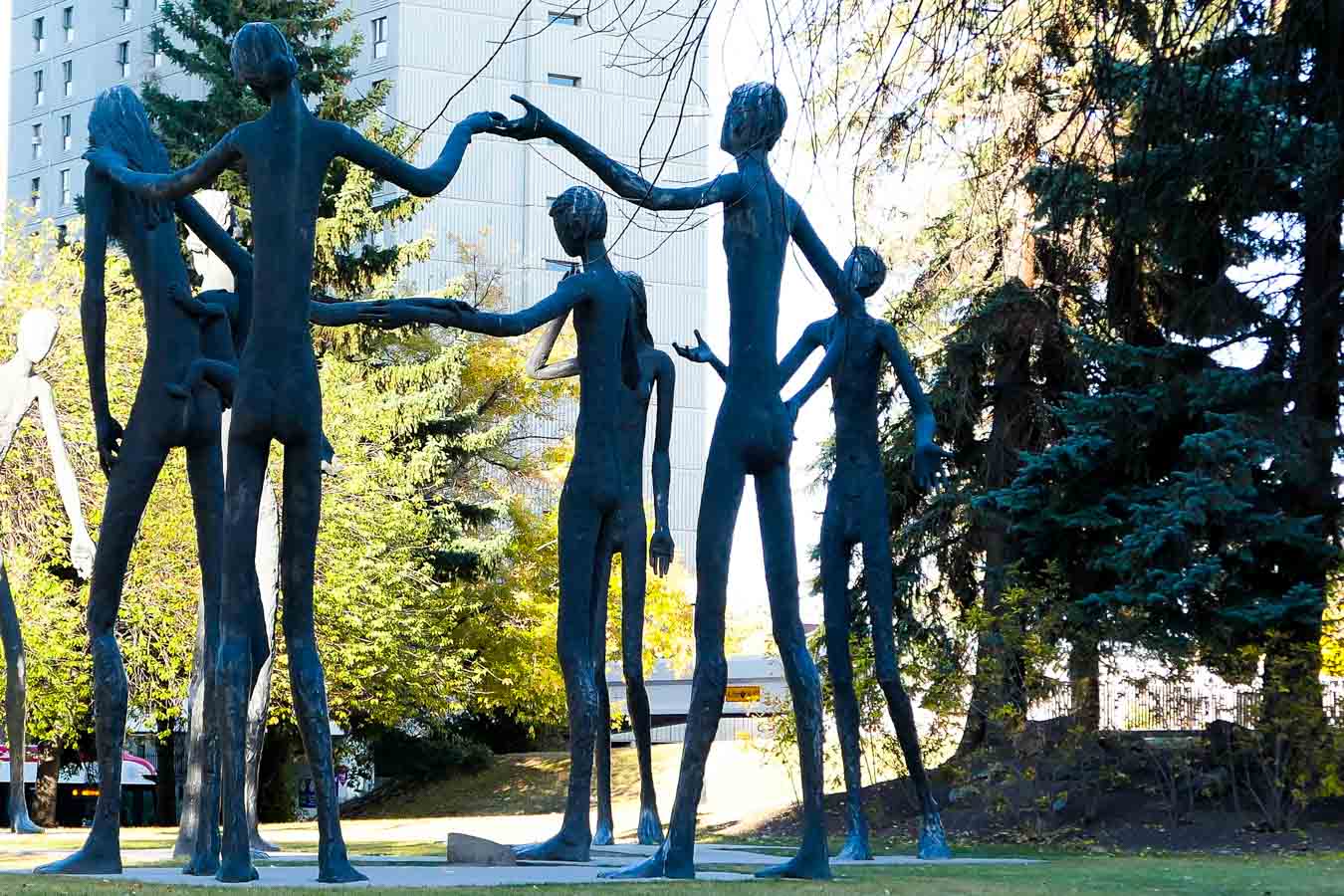 2. Walk along the Bow River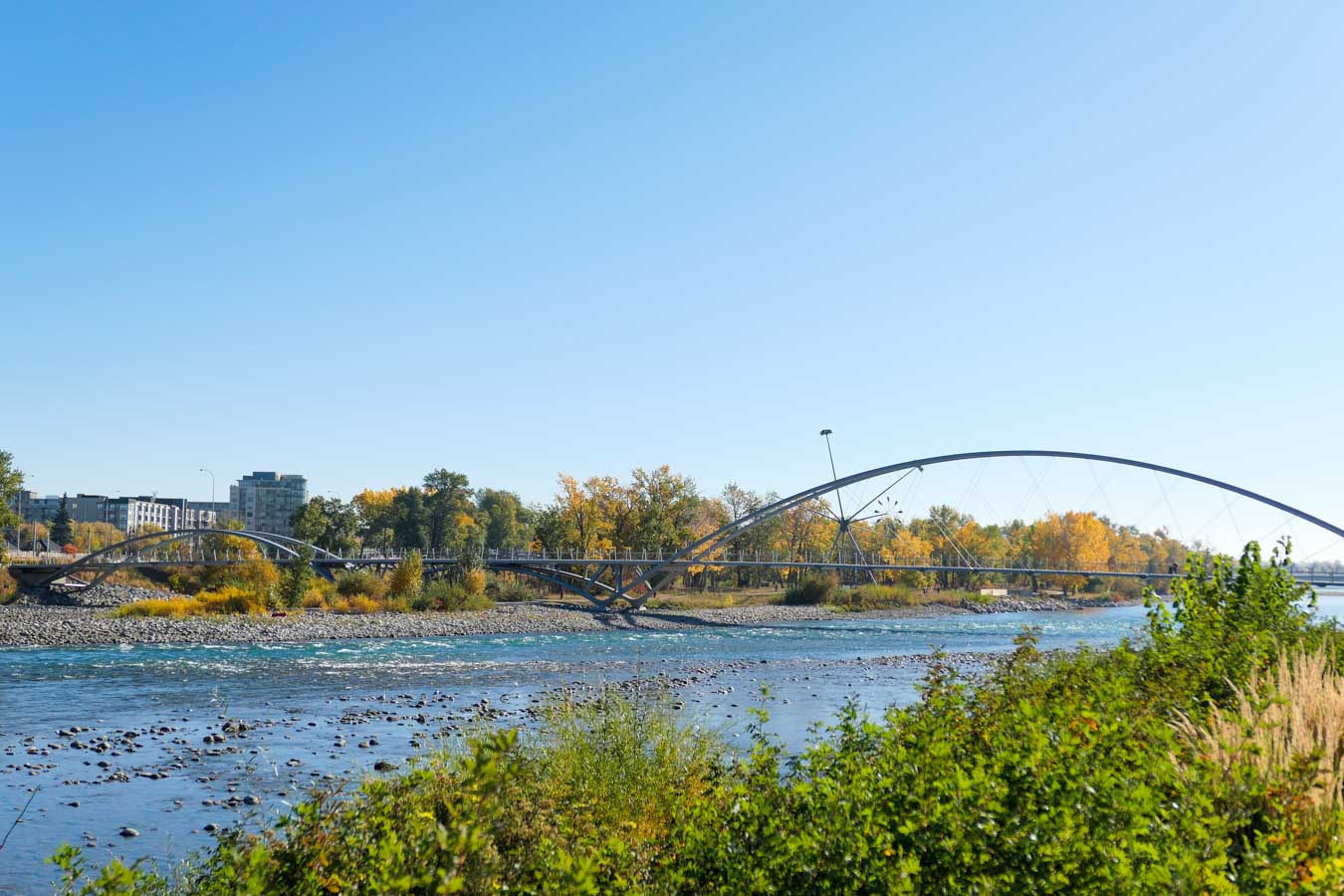 Every day we'd cross over the Bow River in the car and I had to keep reminding myself to keep my eyes on the road because the river was so beautiful.
It has a great walking path (I think on both sides), so it's perfect for getting some fresh air. You could walk over from downtown and walk along the river before arriving in the East Village area where you'll find coffee shops and restaurants to deliciously replenish your energy! I wish we'd had more time to explore the Calgary Riverwalk!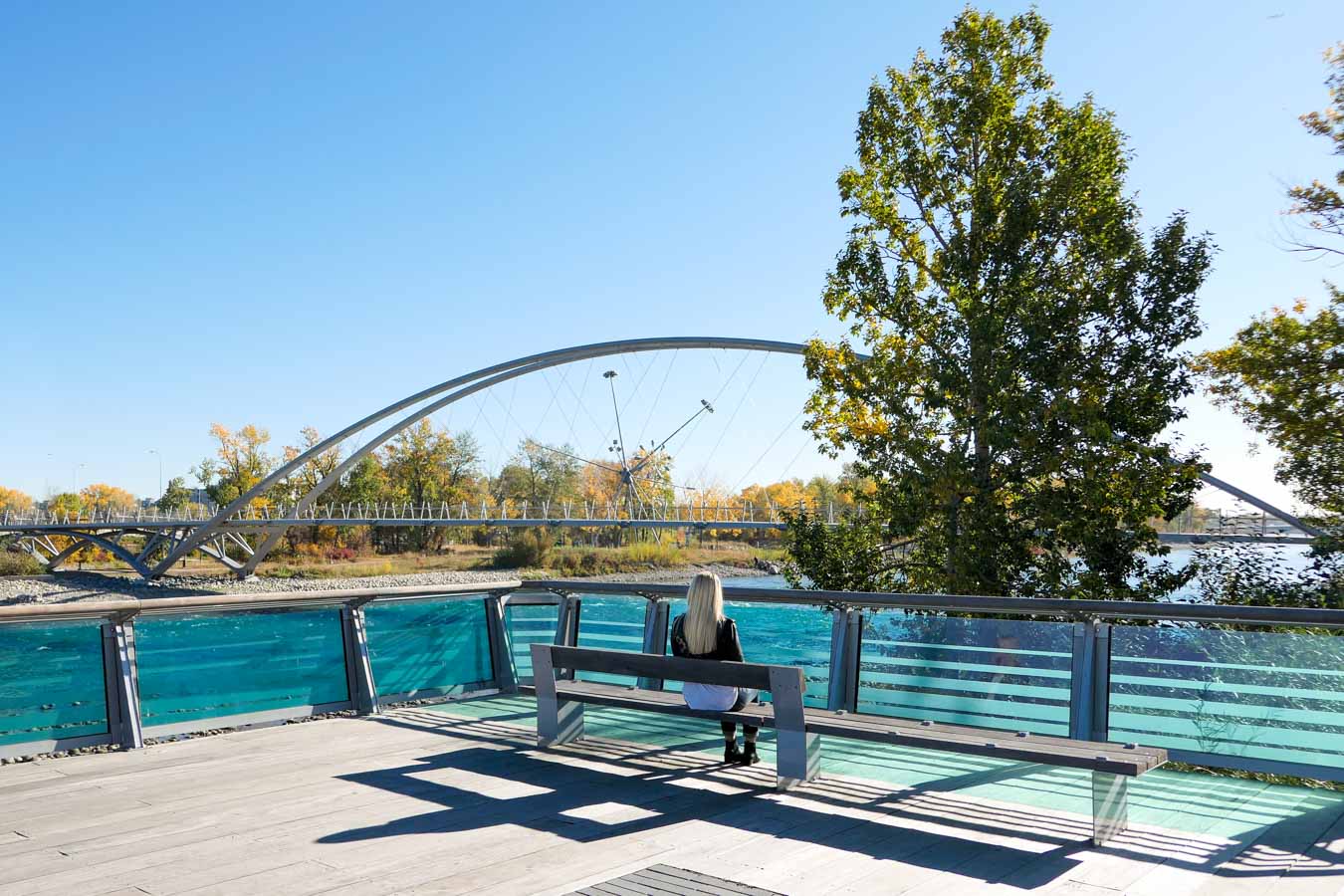 3. Calgary City Center :: Stroll on Stephen Avenue Walk
Right in the heart of downtown Calgary is the Stephen Avenue Walk full of restaurants, shopping, and fun! You'll see a combination of locals out for a jaunt or a drink after work and tourists snapping photos of murals (ok, maybe that's just me). There are pubs, bars, and restaurants lining the few blocks of the pedestrian street.
At the end of the walk, you'll see a Holt Renfrew – designer brand department store. We wandered in, ogled at the beautiful fall and winter offerings, and then walked out into the mall of other stores.
There was an Aritzia and it took so much self-control not to run in and try to buy everything! A word of warning – be mindful of when the street is no longer a pedestrian walkway or you'll be in the middle of traffic!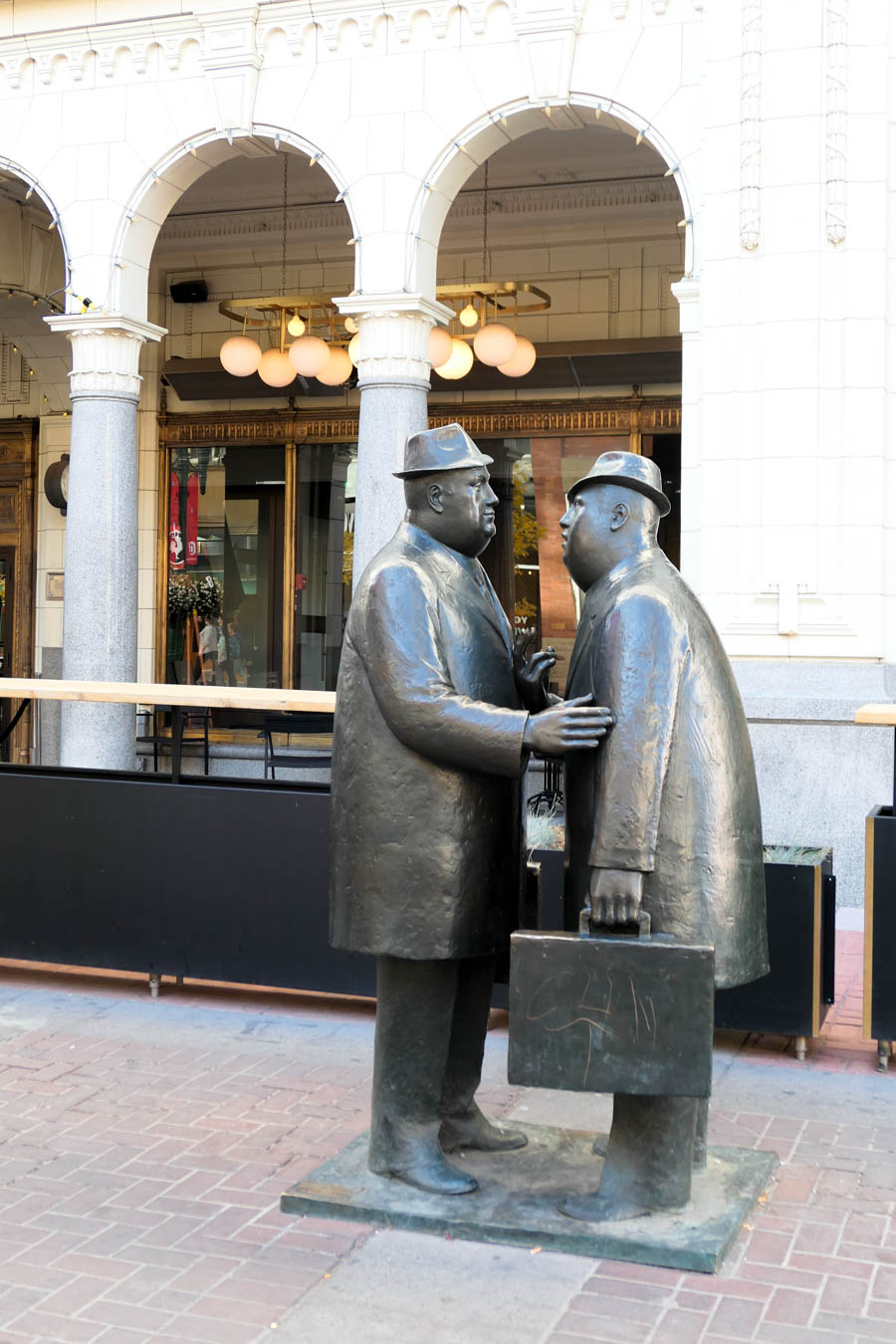 4. Calgary Tower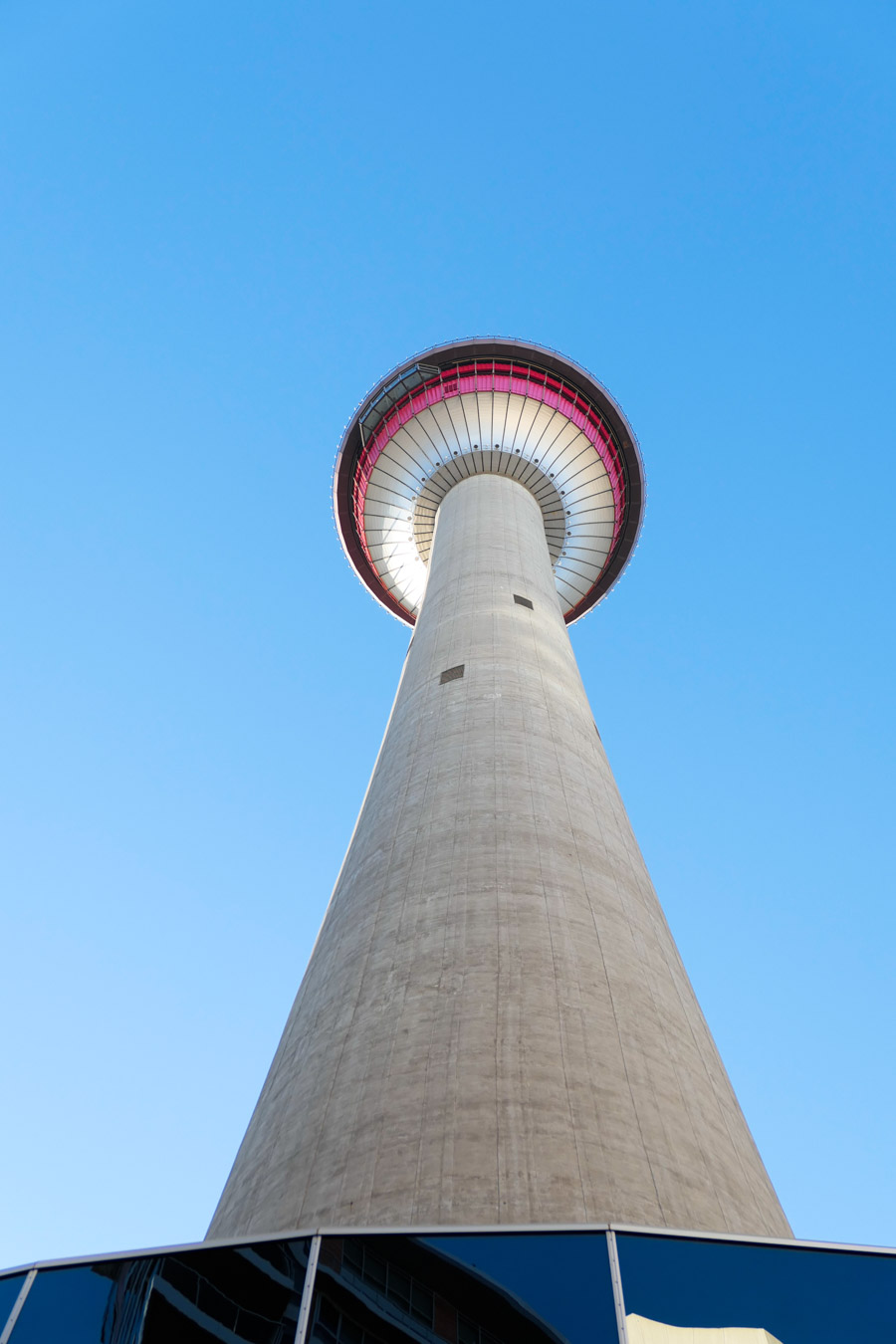 The Calgary Tower is the icon of the city's skyline. The observation deck provides a wonderful 360° view of the city, the Rockies in the distance, and the Bow and Elbow Rivers.
We heard it can get busy, but we showed up just when it opened and were able to go up right away. It likely depends on if you're there during busy season and what day of the week you want to visit.
And brace yourself, because there's a glass floor area where you can look down to the street below. I was so nervous at first and my stomach felt like a rock, but I got used to it!!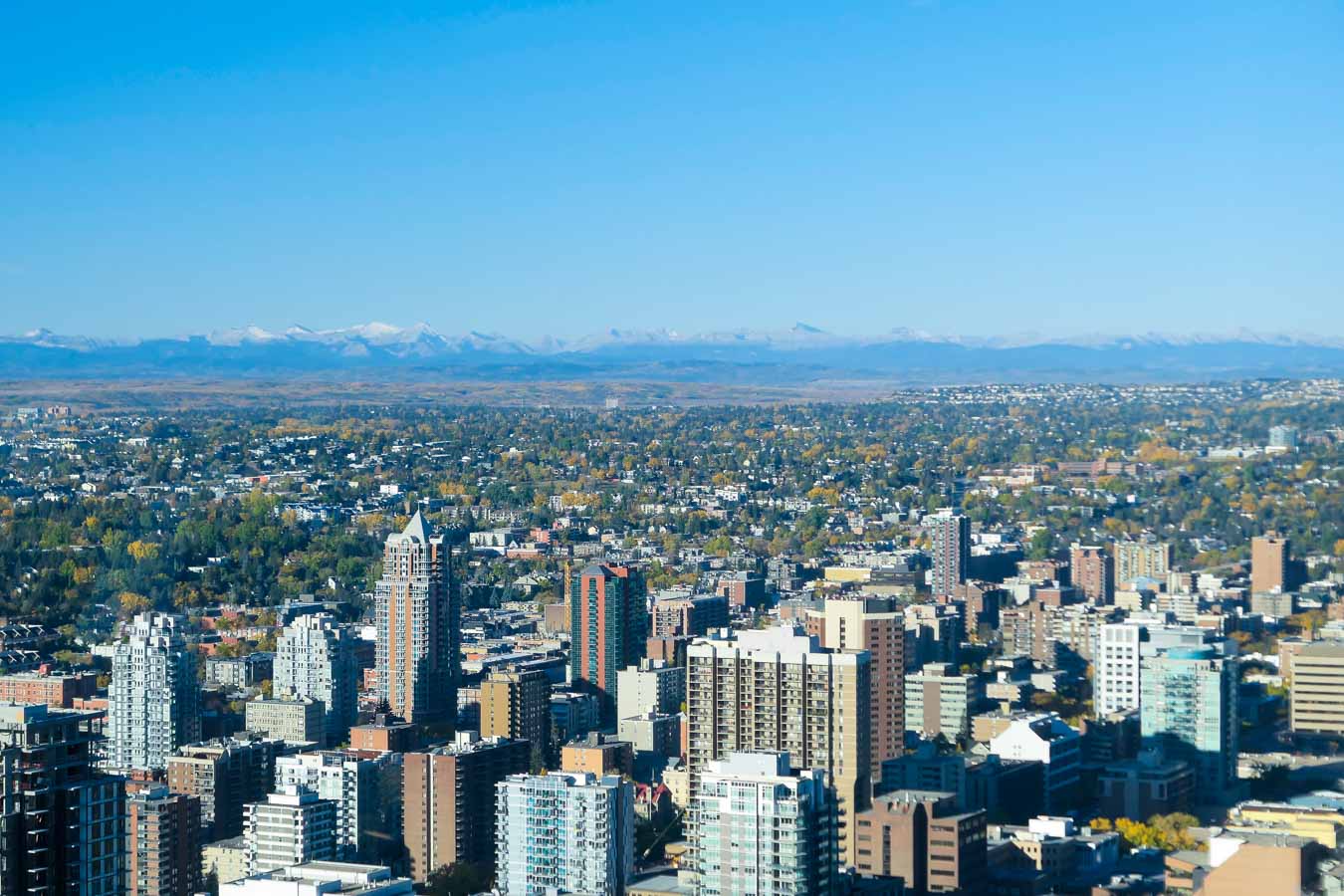 5. Calgary Sightseeing Tour :: Rocky Mountain Sidecar Tour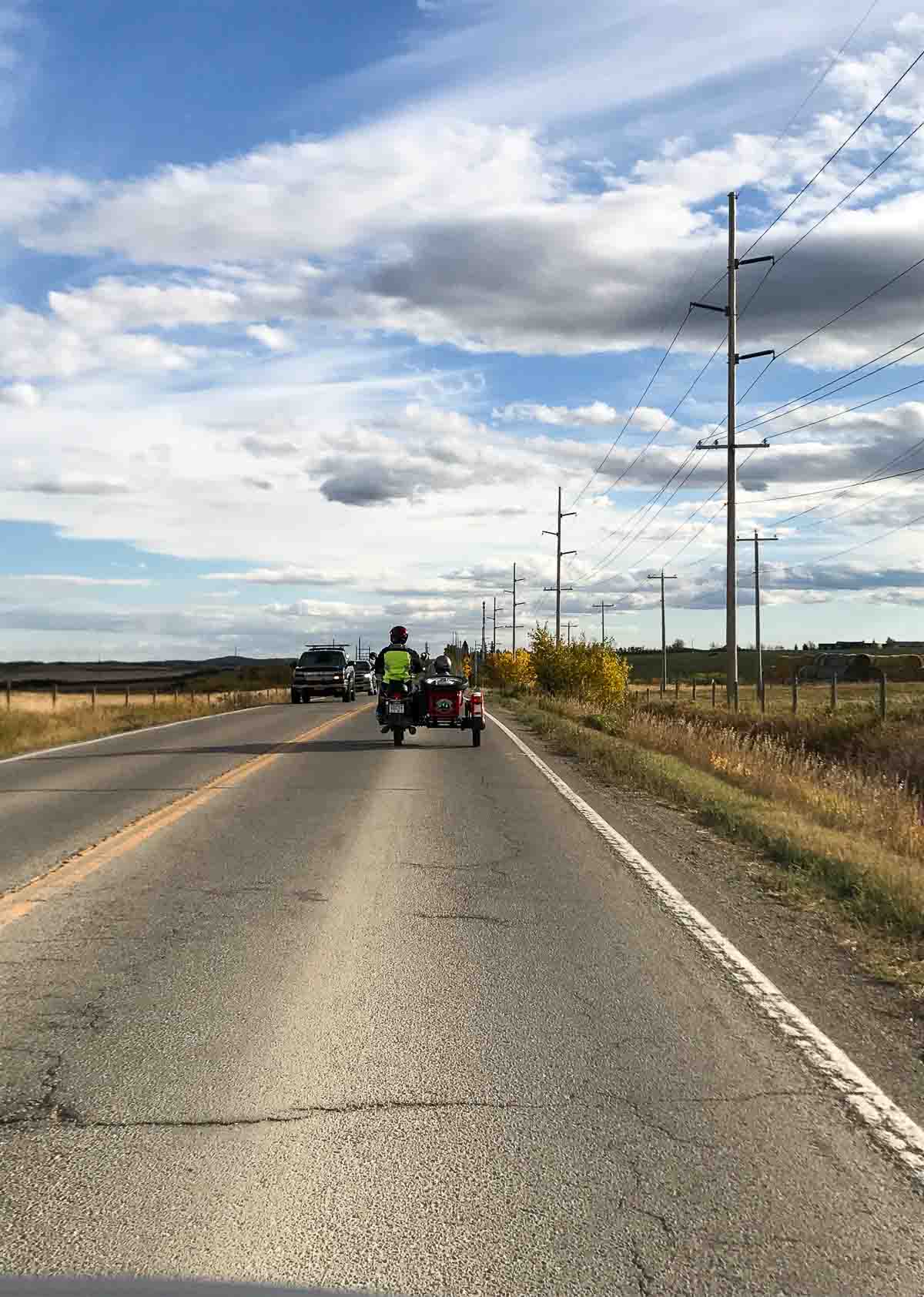 This was by far and away my favorite thing on our trip. To get a small taste of Alberta outside of the big city, however, I opted for the foothills sidecar tour from Rocky Mountain Sidecar Adventures…
They do offer city tours, but if you don't have plans to get out of the city, I can't recommend the foothill tour enough. Get a taste of the rural, agricultural, and pastoral beauty of southern Alberta!
6. Fun Things to do in Calgary for Adults + Kids :: See a Show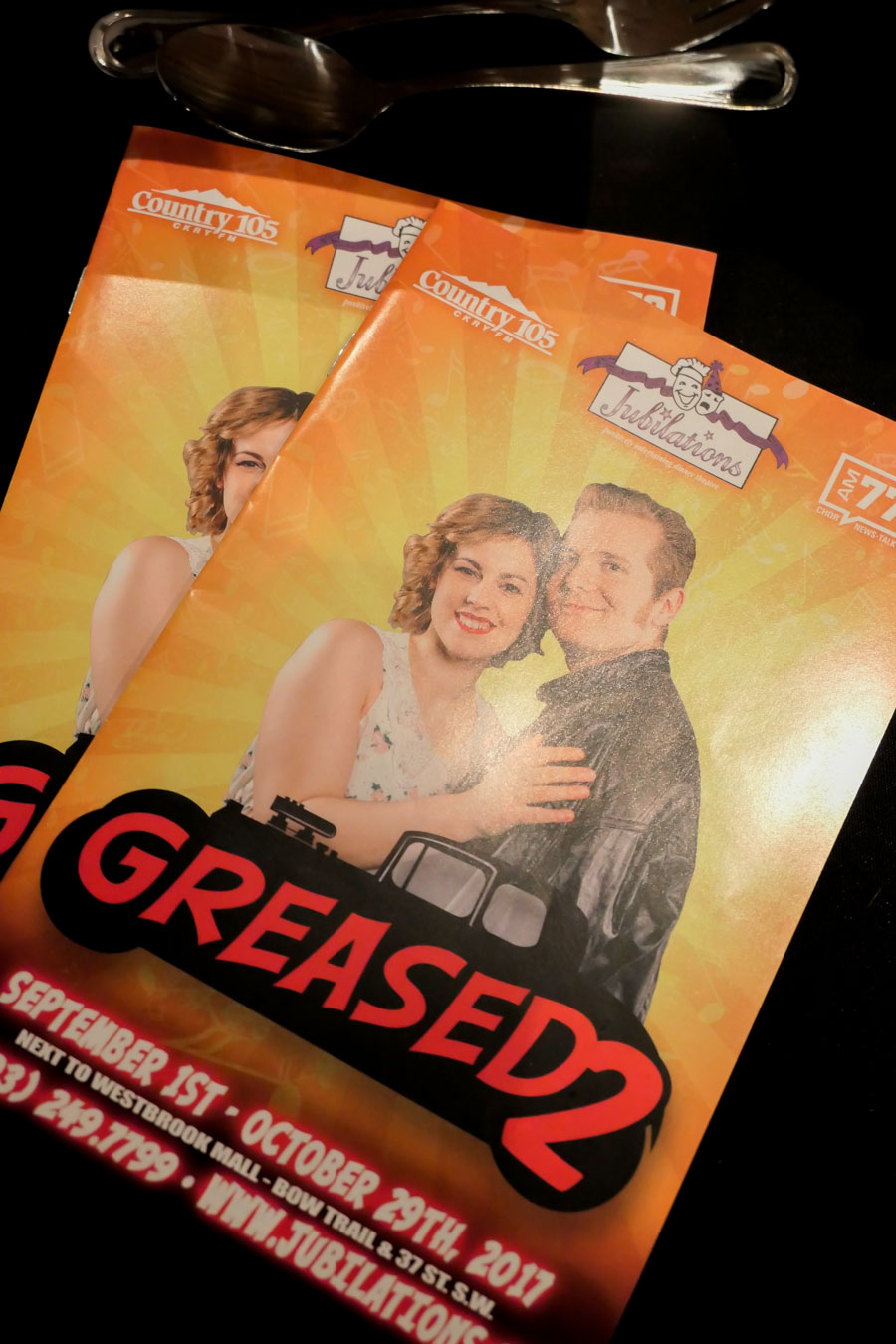 While there's plenty of beauty outdoors in Calgary, there are also a few indoor musts in the city. The theatre scene is not to miss and they have everything you can imagine (. Music to performing arts. Theatres big and small. Plan ahead to see what's playing and suits your fancy!
We ended up at Jubilations Dinner Theatre where they were featuring Greased 2 full of songs from the 50s and 60s. I knew all but 2 or 3 and they must have sang 20-30.
If you like dinner theatre, Jubilations is sure to please. The waitresses and waiters wander around in character, so you get the full experience. Have fun and engage with their characters – it makes the experience that much better.
They offer an array of beer and wine as well as entree options for everyone! The theatre location was a bit surprising to me – it's in a parking lot with other stores. Trust your google when she directs you there – she knows where she's going!
Looking for more Canada travel guides? You'll love Vancouver Restaurants + Coffee Shops, a trip to Granville Market in Vancouver, 3 Days in Victoria, and things to do in Winnipeg!
7. Point of Interest :: Glenbow Museum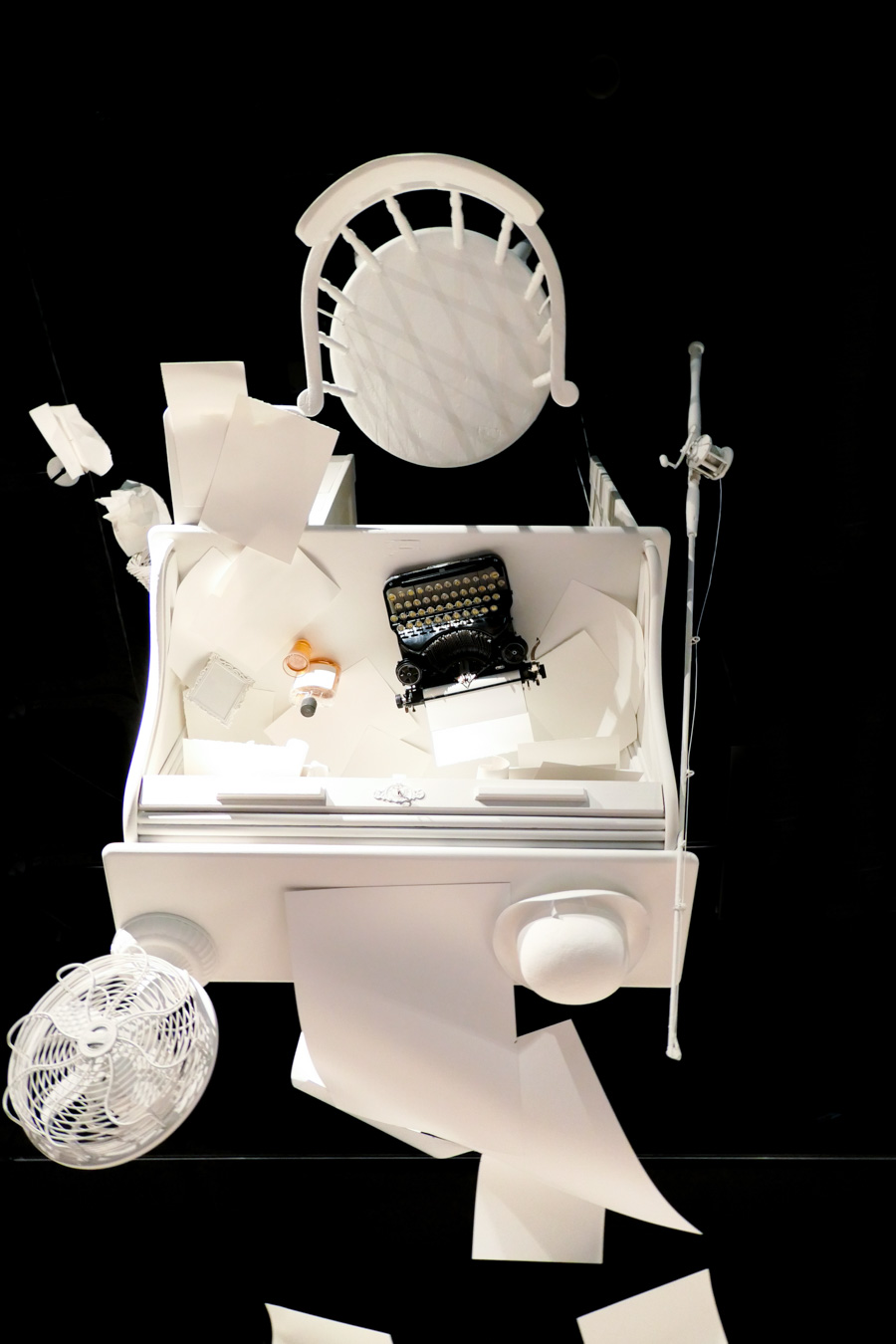 The Glenbow Museum is also a must indoor activity and it's right downtown – it's the eastern kickoff to Stephen Avenue Walk. The museum offers three floor of exhibits, but floor 3 is the one not to miss.
The floor features various components of Alberta history – everything from First Nation stories to politicians + oil tycoons to black pop culture leaders. It's a beautifully designed floor that really gives you a great taste of local culture and history!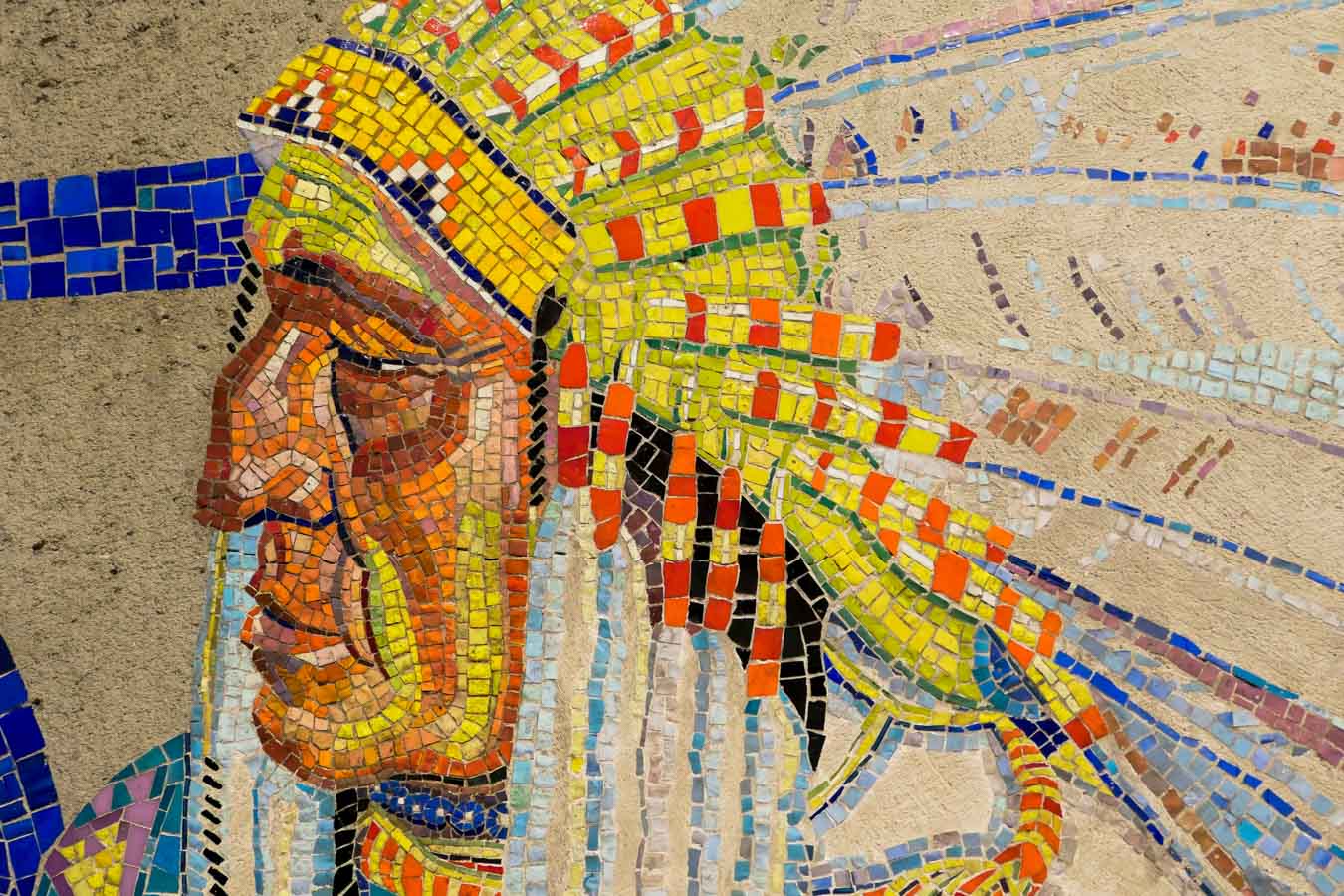 8. Wander around the 17th Avenue District
Sometimes you don't really know where you'll find your vibe in a new city. Somewhere along the line, I received a recommendation to visit Ollia Macarons & Tea.
They offer macaron and tea-making classes! Sadly the classes didn't work into our schedule, but I just had to visit the store and check out their morsels.
It's in a fun area called 17th Avenue District. In one block there was a coffee shop, a bead store, a succulent and home decor shop, trendy clothing offerings, and, of course, Ollia!
We didn't get nearly enough time to hang out in this cute little part of town, so it'll be on the top of my list next time!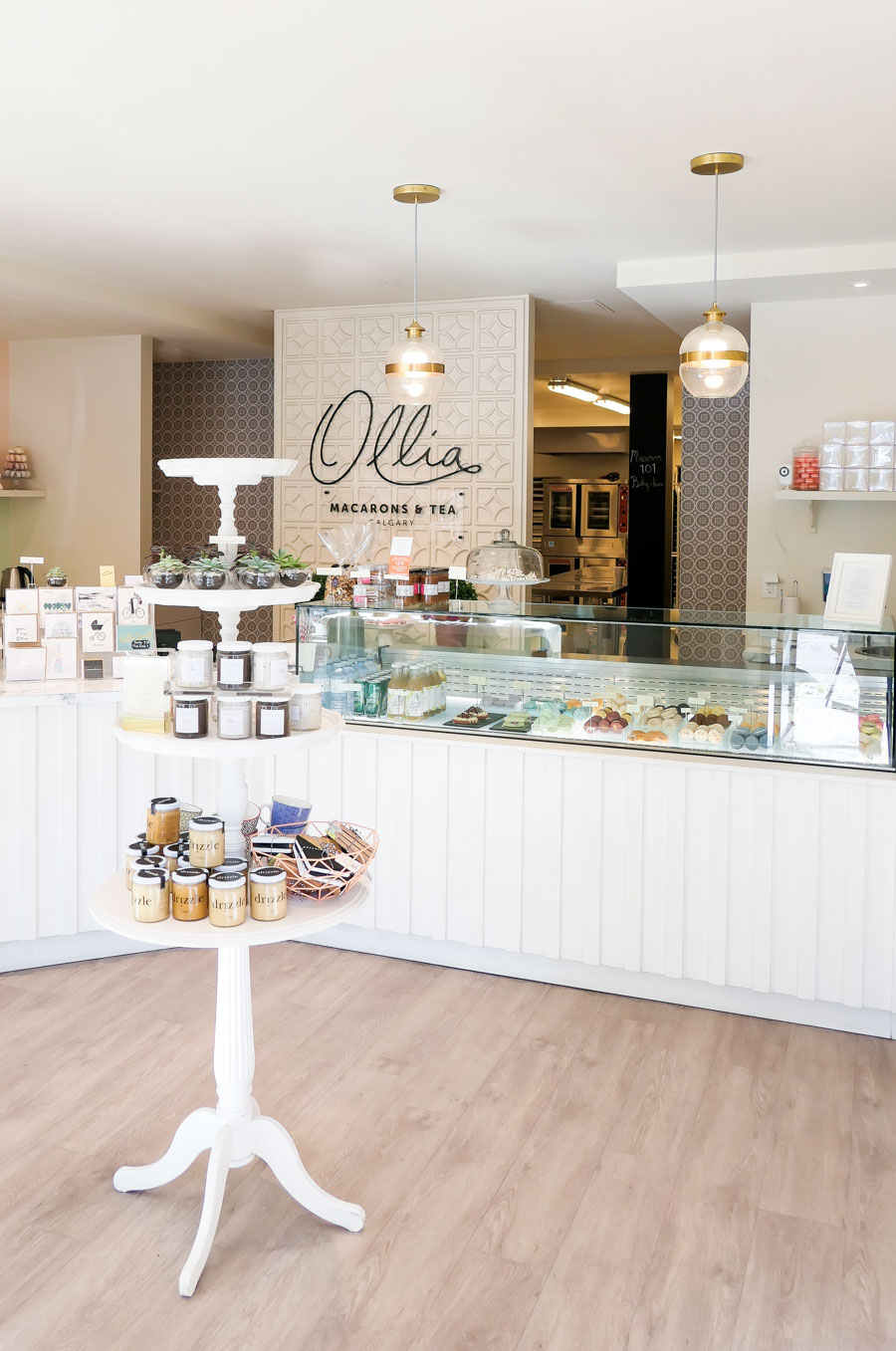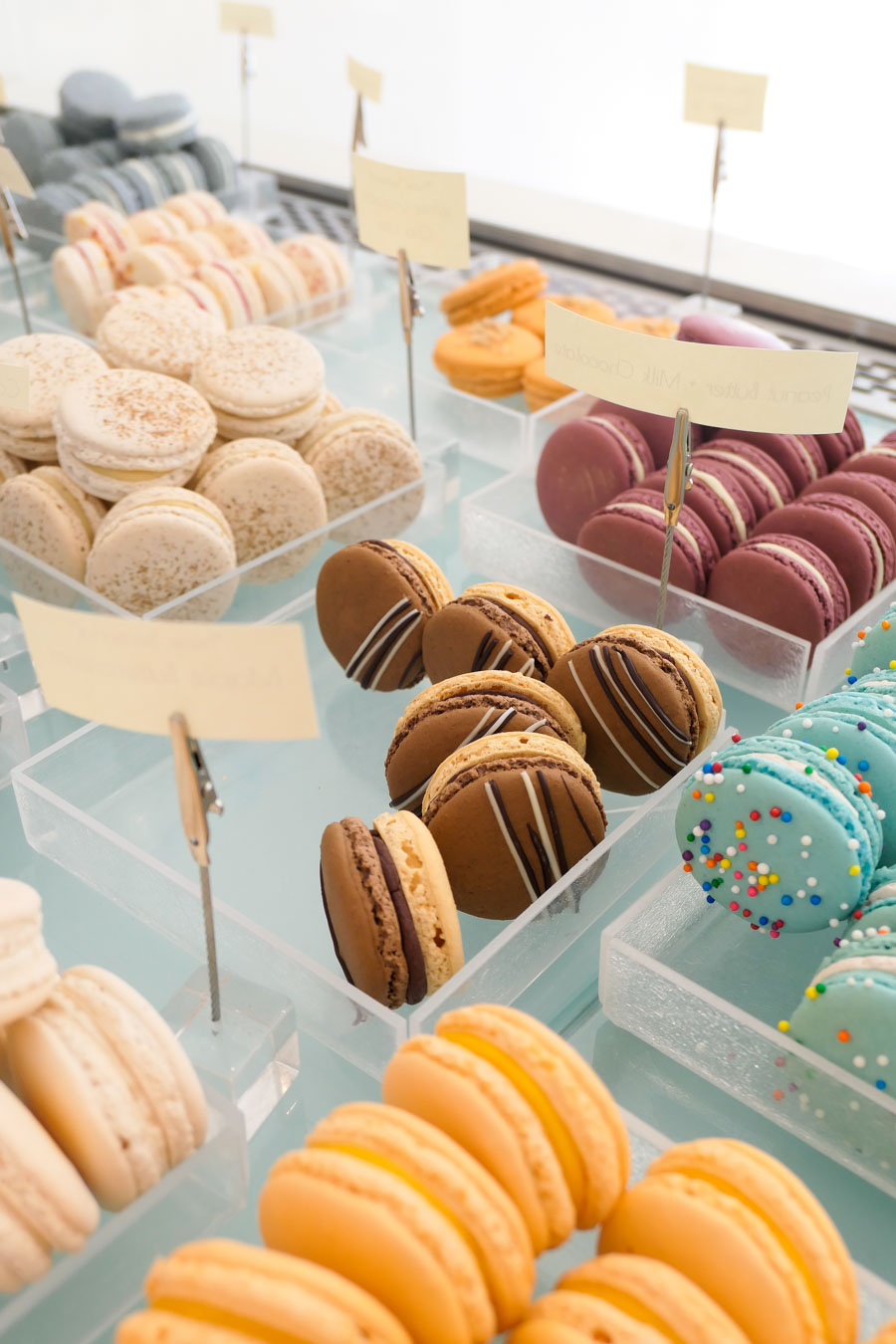 9. Restaurants Downtown + Beyond :: Food & Coffee Scene
Of course I wouldn't leave you hanging without all my coffee and food recommendations. While we got a good taste (pun intended) of the Calgary food scene, there were also a lot of places we didn't get a chance to try.
Calgary sits in the heart of an agricultural area, so you'll find quite a bit of red meat on the menus. There are also a lot of vegetable, lean protein, and fish dishes on every menu, however. No matter how you eat, you'll enjoy eating in Calgary!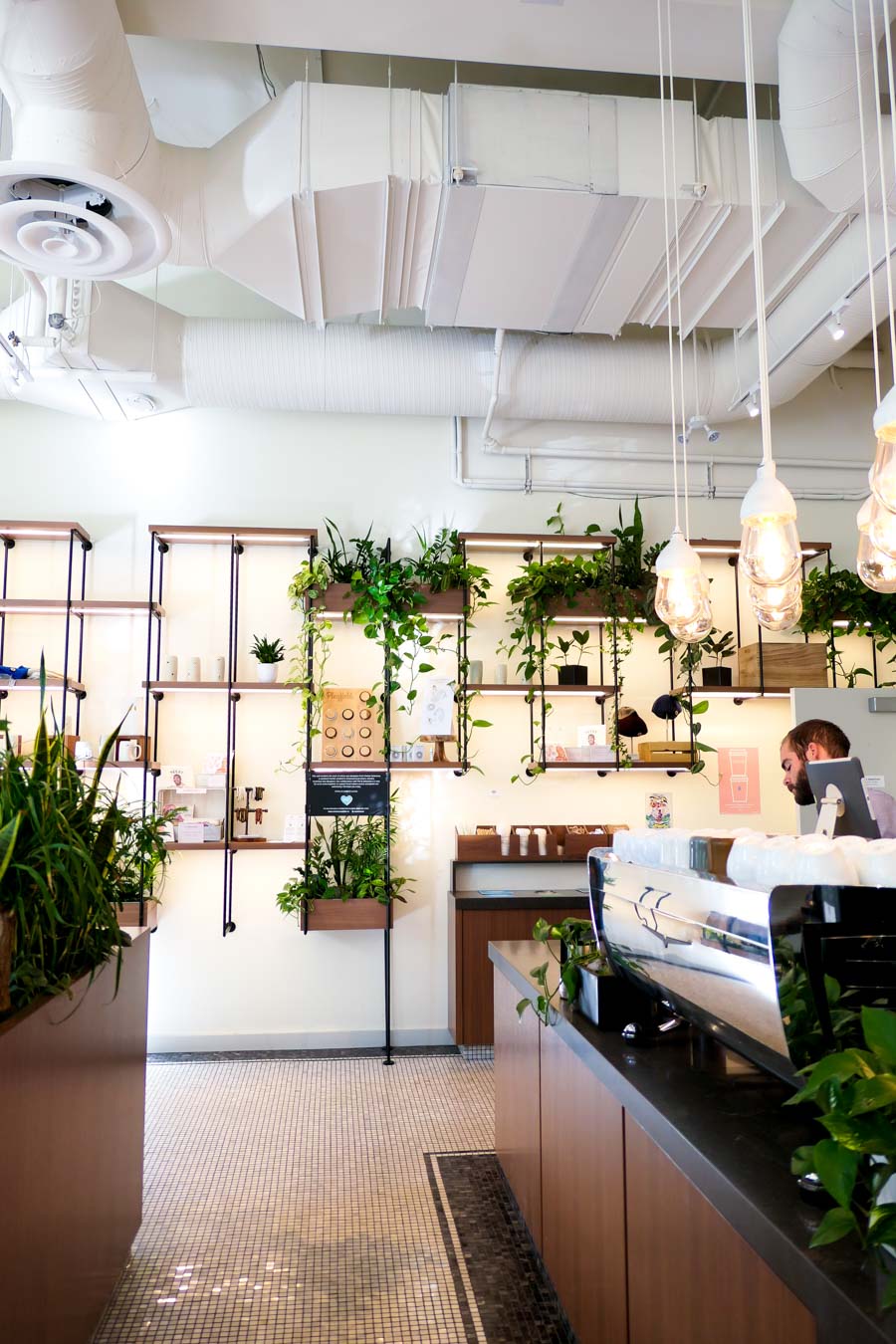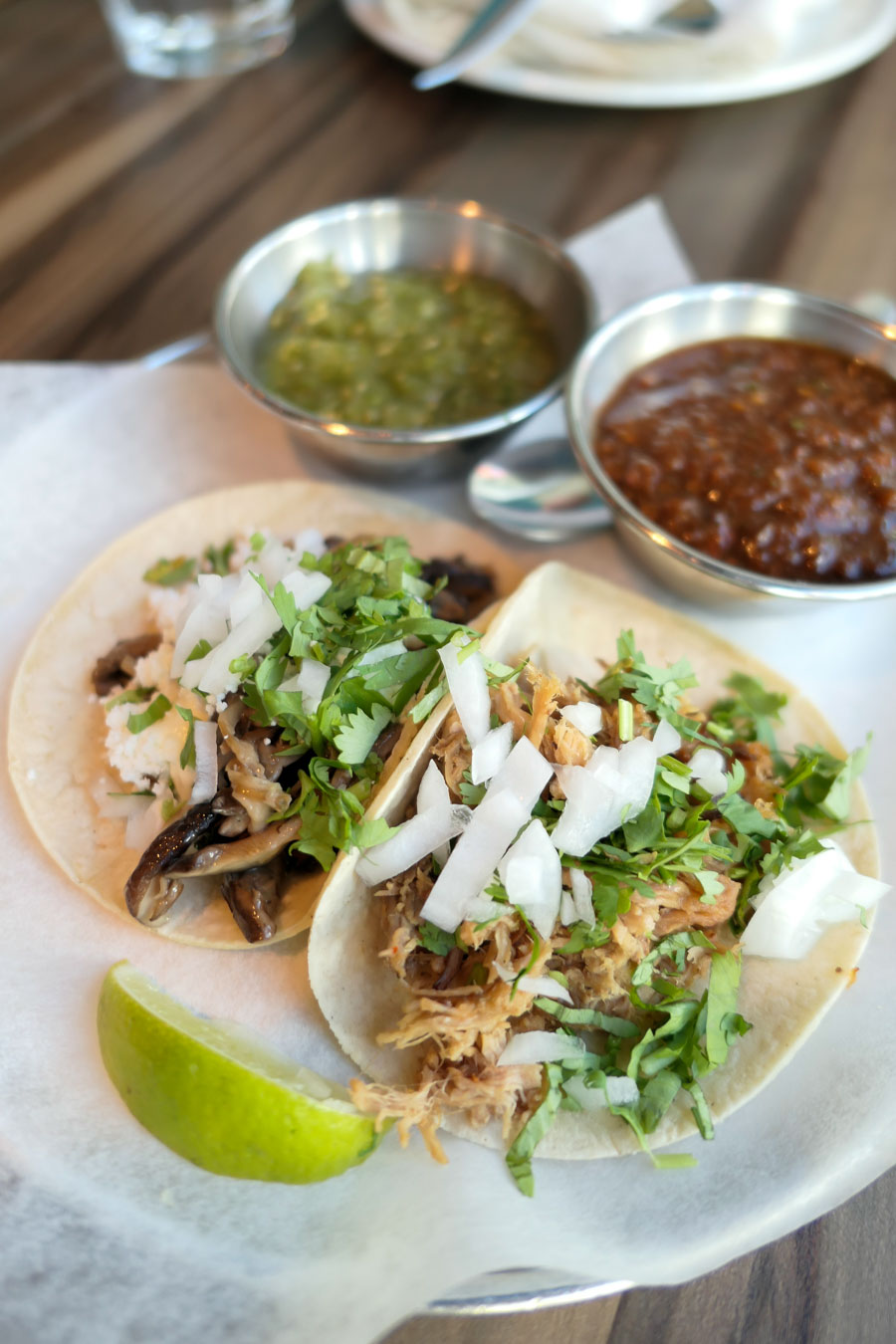 Coffee in Calgary
First up. Let's caffeinate. We had coffee at two places during our stay (more than once at each location)! The first shop was Phil & Sebastian, which I'm vaguely familiar with as my local coffee shop serves their beans!
Discovering they were Calgary-based was a fun treat when planning our trip. They have four locations, but we tried the one on Stephen Avenue Walk – near our hotel (The Hyatt Regency). They also offer baked morsels as well as savory breakfast toasts and sandwiches.
Just a minute away is Rosso Coffee Roasters – another Calgary-based coffee spot. They also offer delicious coffee and tea as well as delectable baked goodies and small meals for breakfast and lunch. I brought home some of their beans for my husband and he's loving them!!
Lunch in Calgary
If you're looking for lunch downtown, I have two recommendations.
The first is Saltlik – an upscale steakhouse and bar. We ordered a chicken + avocado sandwich and a salad, however, which were both delicious! This is a popular stop for people who work in the area, however, so keep that in mind when planning your visit.
And a ten minute walk from downtown in Native Tongues Taqueria. I know it's crazy to think a California girl went to Canada for Mexican food, but weirder things have happened! And once you taste their tacos, you'll totally understand!
In a funny twist of fate, quite a number of people recommended their burger. With multiple recommendations, I couldn't resist trying it out. While it was good, it had nothing on their tacos, salsas, and the housemade donut for dessert. So, so tasty!!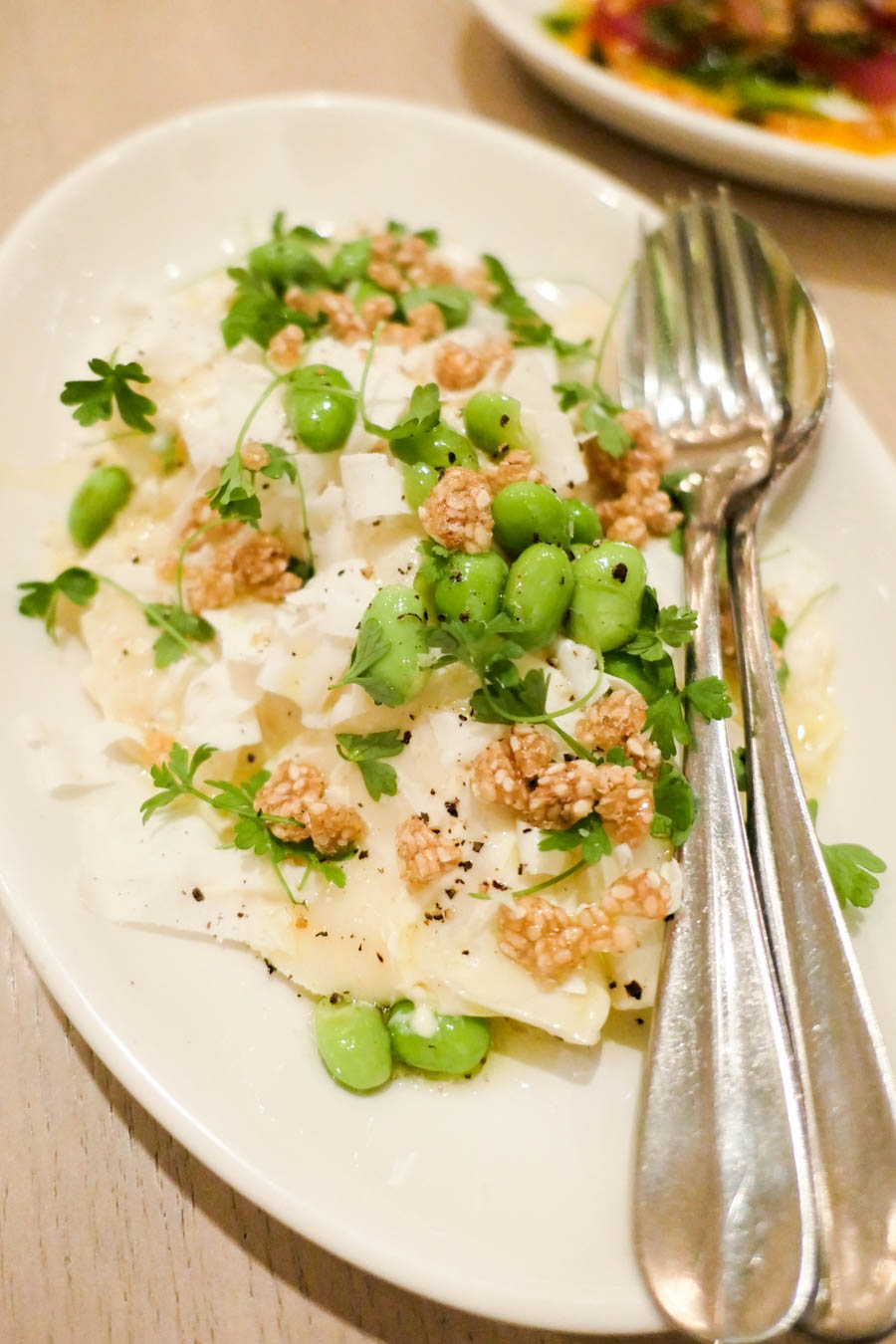 Dinner in Calgary
On our final night in town, we went to Ten Foot Henry – a vegetable-based restaurant (with delicious meat and seafood offerings). I love that the chefs and owners listed the vegetable dishes first, however! With a table of four, we did our part to try quite a number of the dishes.
My favorite were the yellowfin crudo, the shaved celery root salad (pictured above – I didn't know you could roast celery root ribbons to eat like pasta – so yum and fun!), and the yam tortilla with herbed sour cream!
The restaurant has an intimate vibe and is great for small groups of friends. I think there were seats looking into the kitchen, so I going to try to get those next time!!
Shopping in Calgary
The shopping in Calgary in another must for fashion lovers. I mentioned Holt Renfrew above and the CORE Shopping Centre it's attached too.
Outside of downtown is the Chinook Centre with a beautiful Nordstrom, Hudson's Bay, and all the other stores you'd love to find in a huge shopping center!
Where to Stay in Downtown
We stayed at the Downtown Calgary Hyatt Regency and loved our stay. It's a perfectly located property – near most of these top attractions as well as around the corner from a Light Rail stop.
Their concierge helped me with a few questions when I was planning what to do in Calgary on our stay.
And when my luggage showed up almost 24 hours after I did, the front desk provided me with a goodie bag of all sorts of travel-sized items. I didn't know I could be so happy for a small hair brush and makeup remover wipes (are wipes really flushable?). It was so incredibly kind!