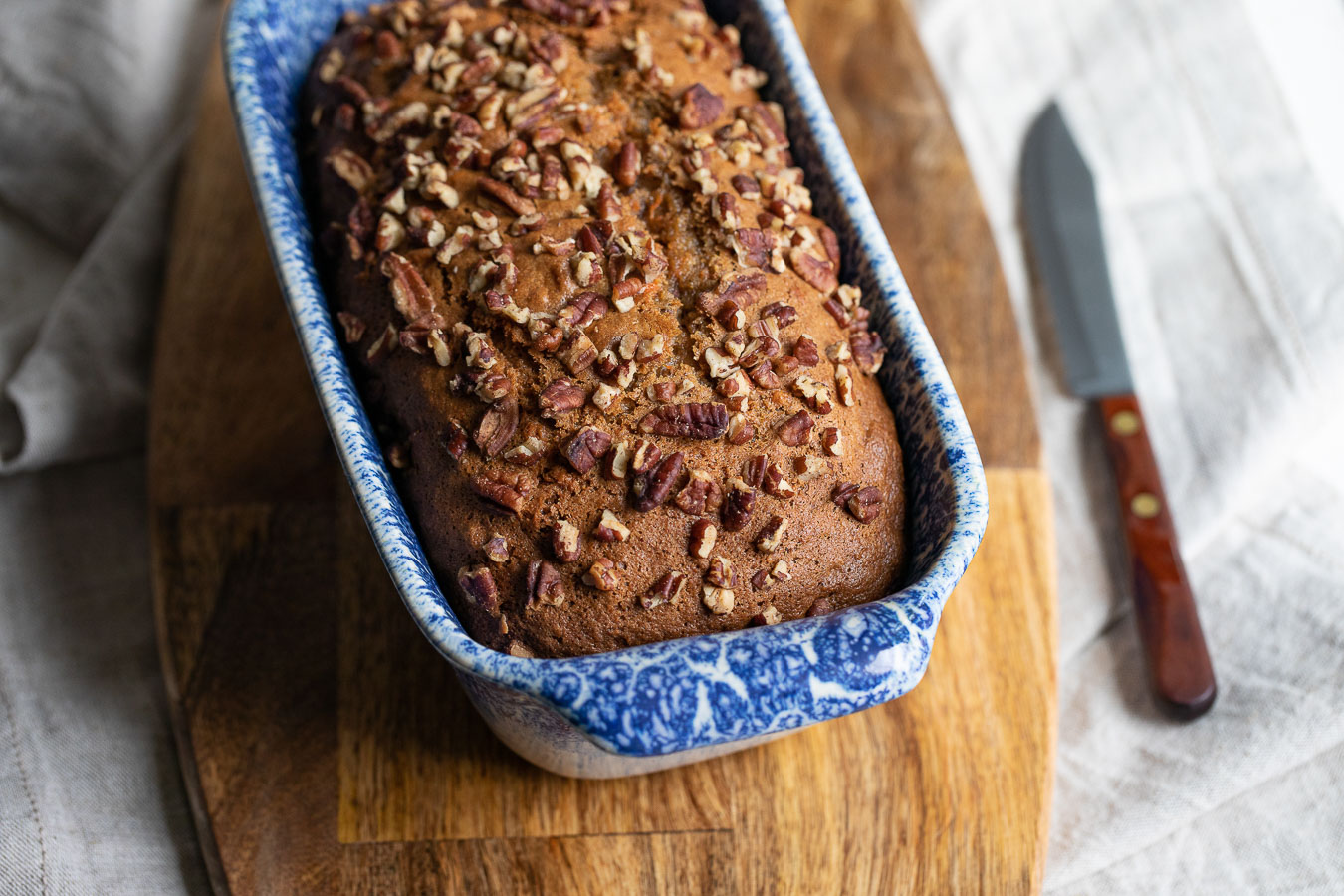 While I have an innate desire to make those beautiful crusty loaves of sourdough bread, I don't have time (nor probably the patience) for all that these days. But, also, I grew up with my mom making a slew of quick bread recipes (i.e. bread recipes without yeast).
Quick bread recipes is a funny monniker if only because most of the densely, moist loaves actually take a bit of time to bake. BUT the batter does come together quickly – no waiting, rising, or kneading!
It also happens that I took a short foray into travel memory lane. There's a coffee shop in New Town in Edinburgh called Low Down. It's down some small steps – just below street level. Besides serving delectable coffee (and tea according to my mom), they also have this astounding selection of quick breads.
They must offer at least 10 loaf flavors – everything from rhubarb orange with rosewater frosting to a blueberry, buckwheat with raspberry mousse topping. I'm making those flavor combinations up, but that's really how they are.
They're all so beautiful – gorgeous fruits along the top of some, vibrant frosting on others. It's almost impossible to not say one of each when you order. My husband and mom always limit me to one though. Lame!
Anyway, since Edinburgh plans aren't in our immediate future (sob, sob sob!), making quick breads will have to do!
Quick Bread Recipes
While I don't necessarily have time to think about making all of these recipes, I love that I don't feel defeated just from dreaming about making them for the sake of time.
What is a quick bread?
I told my husband that I couldn't find a cookbook that had just quick bread (loaf pan) recipes. He asked what I meant by quick bread…
Quick breads mean they don't require rising, proofing, and (usually) yeast. You mix all the ingredients together and bake immediately. With big loaf pans (like this beautiful pan – swoon), the baking time is anything but quick – usually 30-60 minutes.
So think the ease of a muffin or cupcake, just in a loaf pan. Like these orange carrot muffins or even these spiced pear muffins that I should try to turn into quick bread recipes!
And it's because of this lengthy time in the oven, we should get to quick bread recipes before it's too hot to even think about the oven, let alone turn it on!
I do want to check out this same day sourdough bread, however! It sounds magical, doesn't it?
Fresh figs are mixed into the batter of this Fig Banana Bread. Take simple banana bread to the next level!
This quick bread recipe is packed full of strawberry and lemon flavor. Yogurt gives an added tanginess while reducing calories.
Strawberry Lemon Yogurt Quick Bread
This apple cinnamon quick bread is a tasty tea time treat! A simple apple cider glaze adds a sweet finishing touch.
Apple Cinnamon Quick Bread w. Apple Cider Glaze
Can you freeze quick breads?
Yep! Once the bread has cooled completely, we usually wrap each loaf (unsliced) in foil or large pieces of beeswax wrap and then in a sealed bag. They'll last perfectly fine for 1-2 months. It's best to keep the bread unsliced to keep it fresh though!
Sweet potatoes are easily sweet and savory at the same time. In this delectable bread, they're perfectly perfect. Made with greek yogurt, this recipe is lighter in fat than most bread recipes and full of tons of flavor!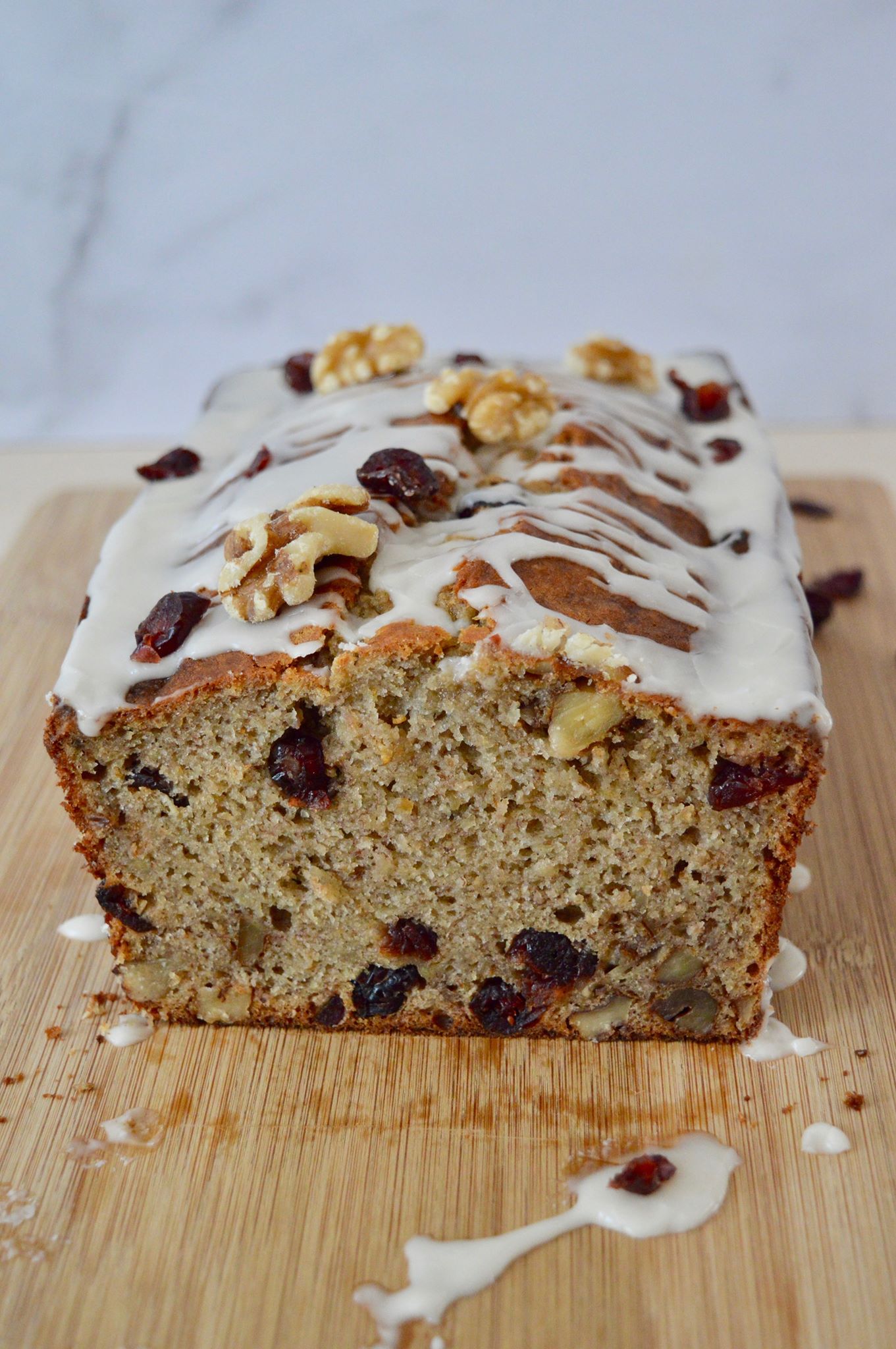 Delicious and moist glazed Cranberry Walnut Banana Bread is the perfect loaf recipe that's super easy to make. Don't miss this incredibly tasty and festive bread recipe that's great for breakfast, as a snack, or dessert.
If you love banana bread but always want a little more, this coconut banana bread is it. Loaded with chopped nuts loads of dried coconut, this tropical treat is a fun twist on a classic recipe!
Recipe Below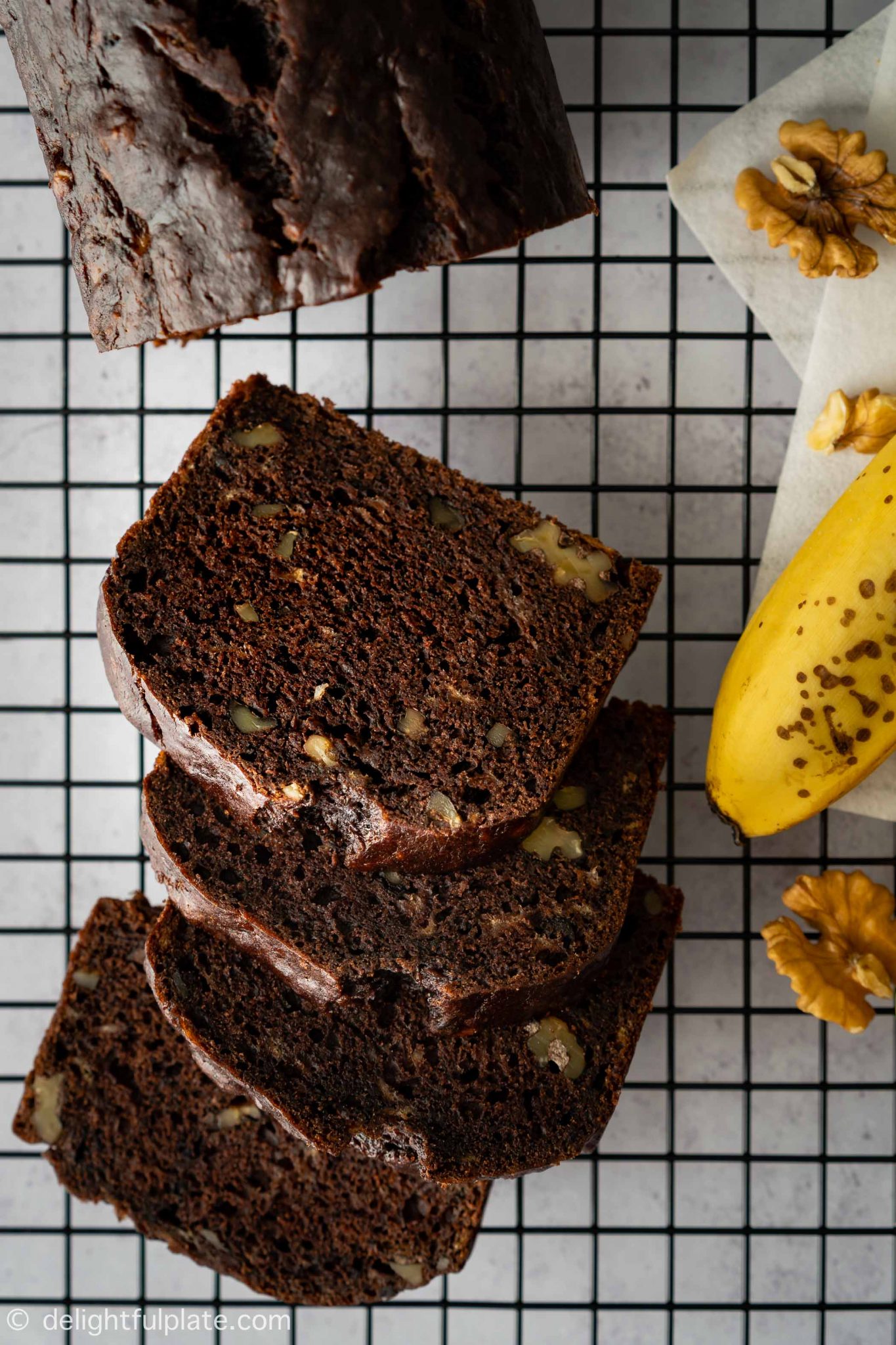 This Chocolate Walnut Banana Quick Bread recipe is so delicious, moist and tender with a chocolatey and nutty flavor and wonderful aroma. Great as breakfast, dessert or mid-day snack.
More Banana Bread Recipes…
Rum Raisin Banana Bread
Starbucks Banana Nut Bread
Bourbon Brown Sugar Banana Bread
Sour Cream Banana Bread
Vegan Banana Bread
SEASONAL RECIPE COOKBOOKS
DELICIOUS RECIPES TO ENJOY PRODUCE TO ITS FULLEST ALL YEAR ROUND. SIMPLE AND DELICIOUS RECIPES MADE FROM SCRATCH FOR YOUR FAMILY AND YOUR GUESTS ALL YEAR LONG!
Print Recipe
FAST BREAD RECIPES
Get this collection of quick bread recipes, including this coconut banana bread. Loaded with chopped nuts loads of dried coconut, this tropical treat is a fun twist on a classic recipe! All bread recipes are made without yeast!
Ingredients
1

cup

sugar

½

cup

butter

softened

2

eggs

4

very ripe bananas

½

cup

buttermilk OR milk with dash of vinegar

1

teaspoon

vanilla

2½

cups

flour

1

teaspoon

baking soda

1

teaspoon

salt

¾

cup

nuts

chopped

1

cup

dried young coconut

roughly chopped
Instructions
Move oven rack so that bread pans will be in the center of the oven. Heat oven to 350°. Spray two loaf pans with nonstick spray.

Mix sugar and butter in large bowl. Stir in eggs until well blended. Stir in bananas, buttermilk, and vanilla. Beat until smooth. In a medium bowl, sift together flour, baking soda, and salt. Add to wet ingredients. Combine until just moistened. Stir in nuts and coconut. Divide batter evenly between pans.

Bake for 45-50 minutes until a toothpick inserted in the center comes out clean (not gooey).

Let cool in pans on wire rack for ten minutes. Carefully loosen bread from sides with butter knife. Remove from pans and let cool completely before slicing.
Nutrition
Calories:
178
kcal
|
Carbohydrates:
25
g
|
Protein:
3
g
|
Fat:
8
g
|
Saturated Fat:
4
g
|
Polyunsaturated Fat:
1
g
|
Monounsaturated Fat:
3
g
|
Trans Fat:
0.2
g
|
Cholesterol:
24
mg
|
Sodium:
185
mg
|
Potassium:
136
mg
|
Fiber:
2
g
|
Sugar:
11
g
|
Vitamin A:
159
IU
|
Vitamin C:
2
mg
|
Calcium:
16
mg
|
Iron:
1
mg