You might be thinking you'd seen our whole Scotland trip, but I've been holding something special back. I decided to try something new (to me) and do a video diary for part of our trip. It took a while to organize the videos, longer to do the audio, and a whole lot of patience on the part of my intern while we figured it all out. With all that in the past now, I'm SO EXCITED to share my Shetland Isles and Orkney Islands Travel Diary!!!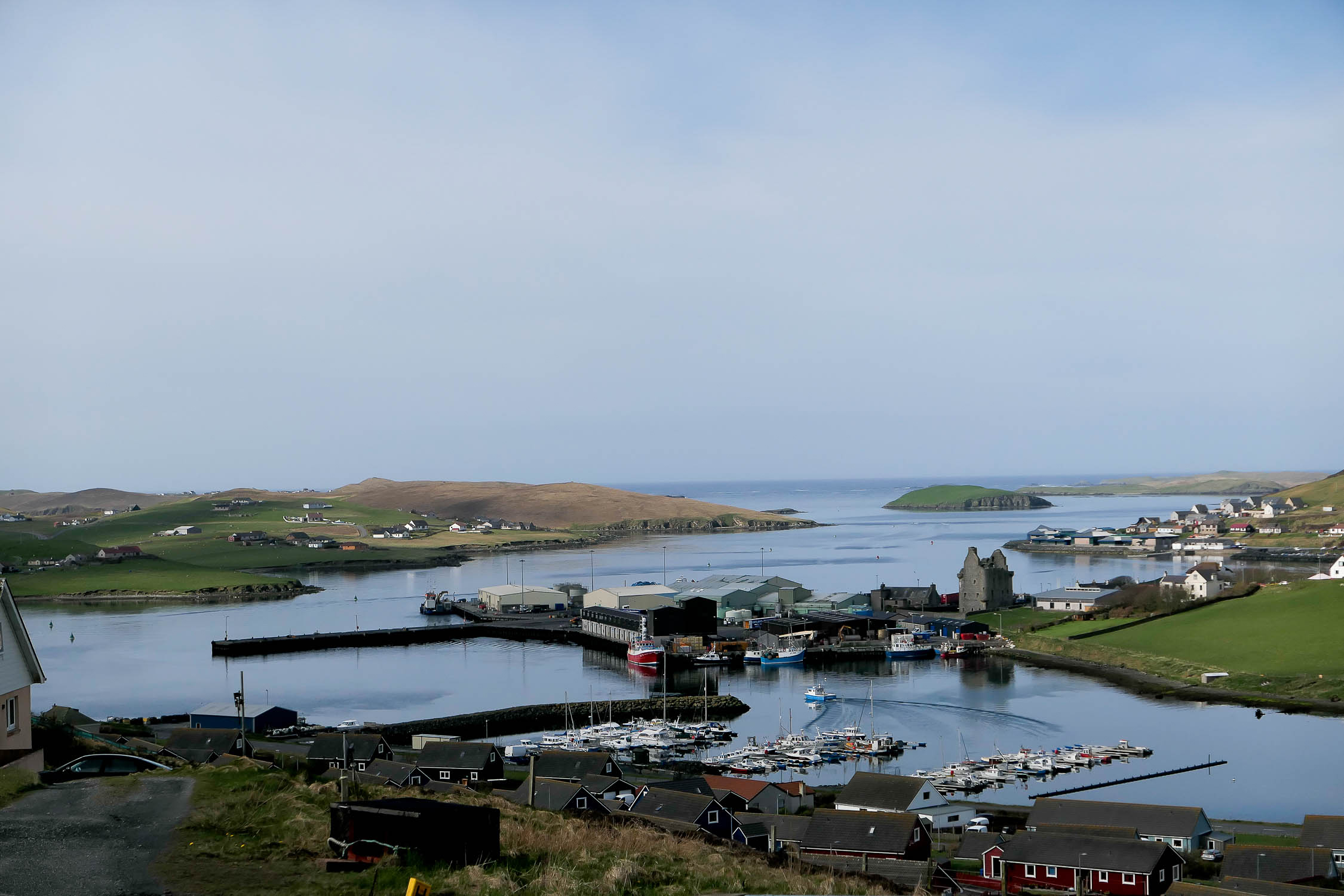 Inspired by my dad's longtime desire to visit these northern Scottish areas, my mom and I packed our down coats and fleece-lined boots and headed off for an adventure. We didn't totally know what was in store and we couldn't have imagined enjoying it as much as we did.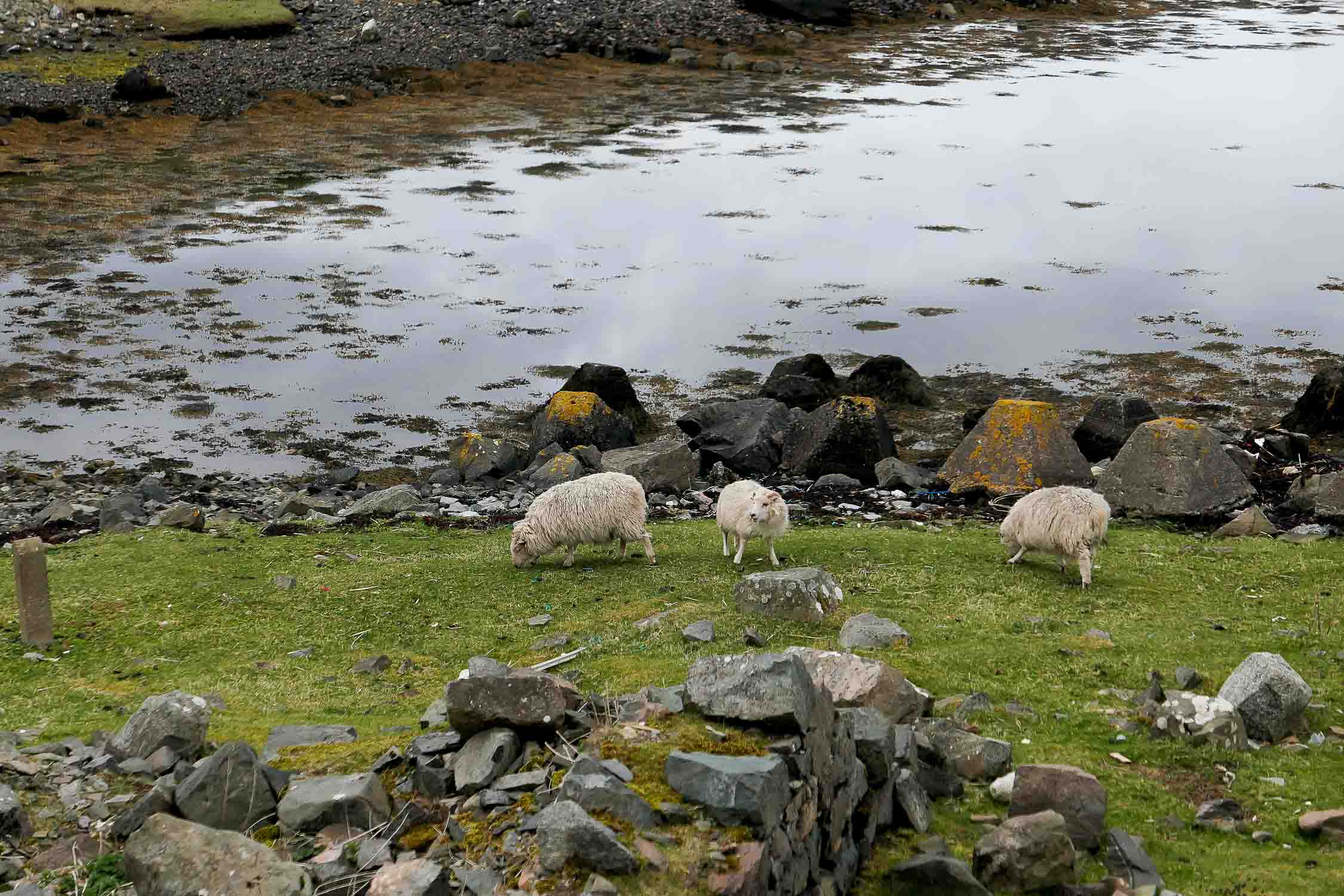 Lots of sheep, – black sheep too – lambs, puffins, shetland ponies, and a whole lot of history kept us busy on the bus. And I couldn't stop taking photos and video! I say it in the video, but many Scots have never been to Orkney and Shetland.
I can't encourage them (and everyone) enough to go see this beautiful area. And, yes, April/May is a lovely time to go. It's chilly but with the right coat, there's nothing to worry about!!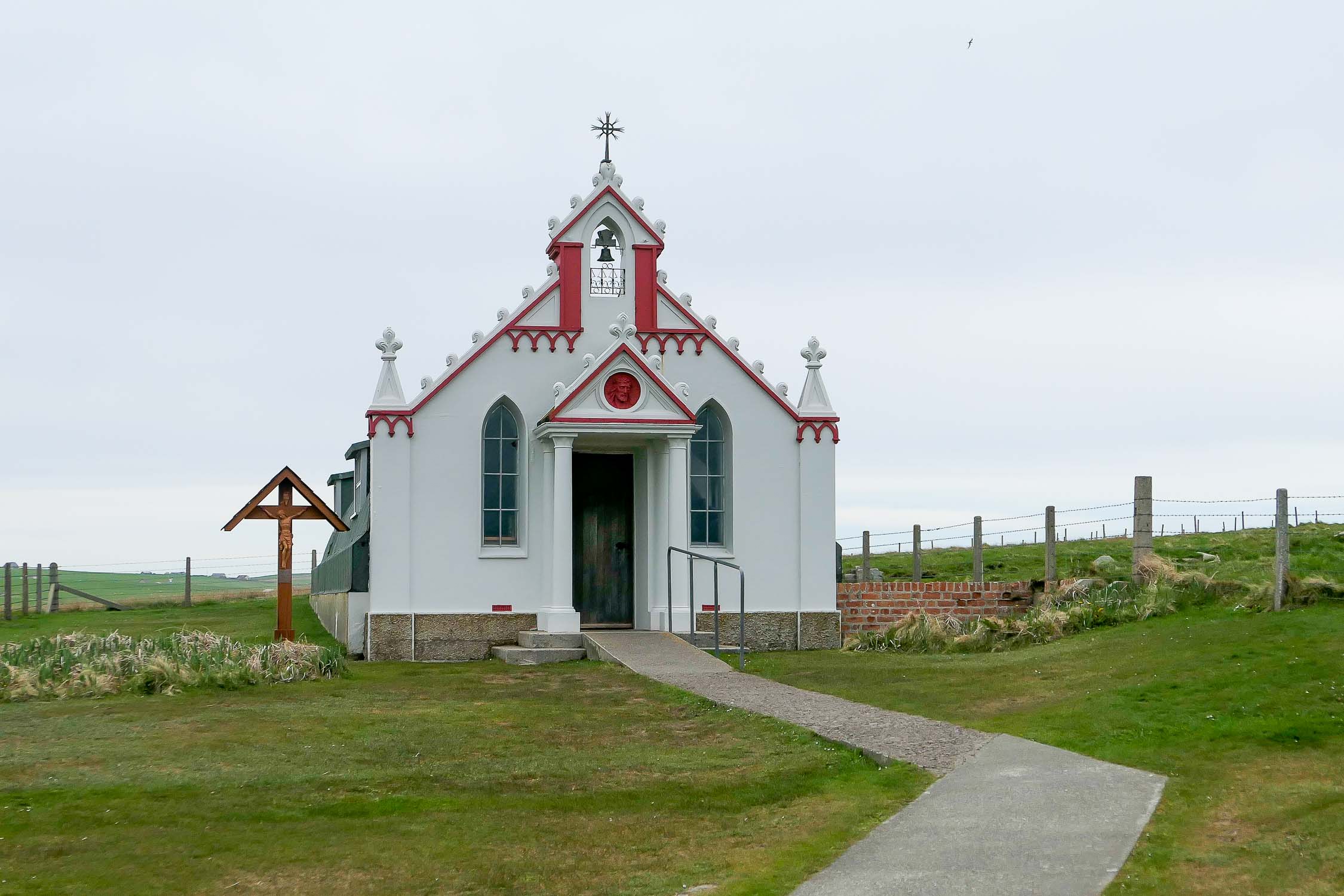 The World War II history on the islands is probably what surprised me most. The islands were in just the right location to be central, off the beaten track, and with full accessibility to the allies.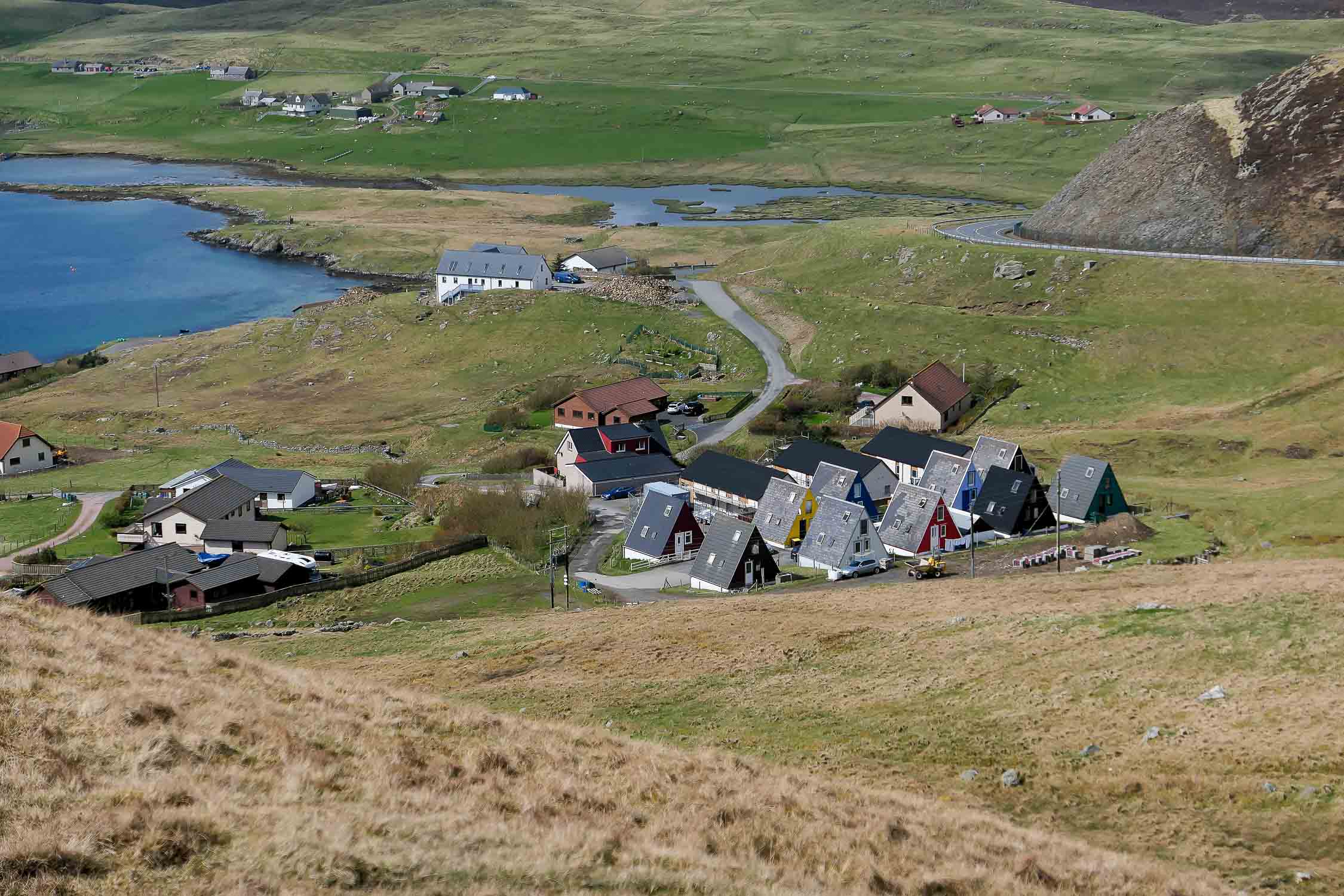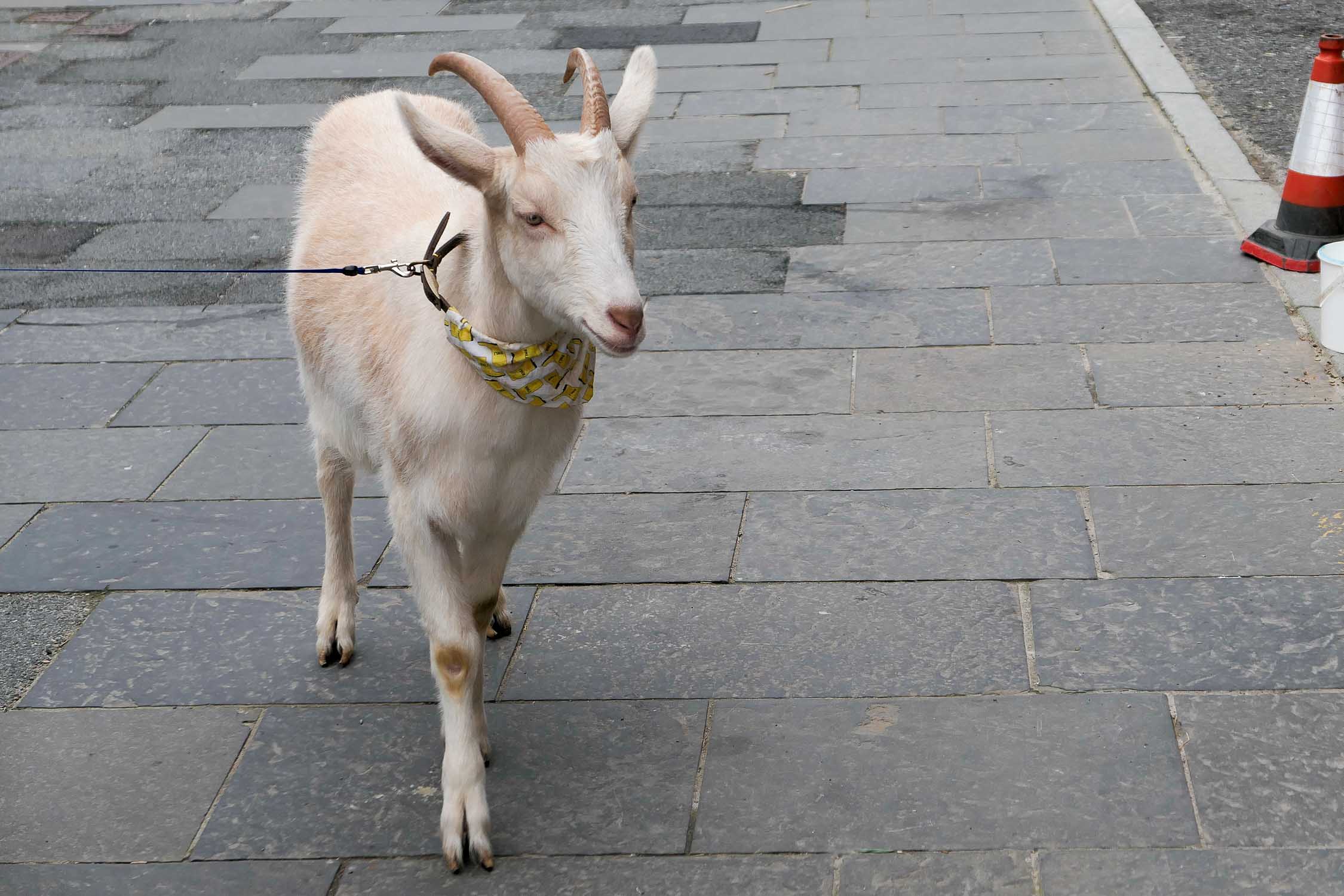 Yep, just wandering around the main streets of Lerwick – thankfully on a leash. The locals didn't seem phased, but I certainly did a double (or triple?) take.
Need some more Scotland in your life? Whip up this easy scottish dessert for chocolate tiffin! Check out my Edinburgh Guides (Stockbridge, New Town + Old Town), our Fort William Travel Guide + Day Trips on the West Coast, and the 5 Castles and Palaces to see in Scotland! Check out the 3 things I wore in Scotland!
If you're also visiting England, try to visit the Cotswolds (with a stop at Daylesford Farms). In London, you MUST go to Borough Market and try to schedule a London Walking Tour (available in areas across the city).