While I usually avoid off the shoulder dresses, this one is a winner – partly because it isn't restrictive and because you can wear the dress a few different ways.
You know those times when you buy something for your closet and somehow all of the stars and moon align and you figure out an amazing way to wear it right away? And then, inevitably, you wear the same ensemble a few times. Maybe within the same week or two? Yeah, that's this outfit.
I wore it one day, putting it all together as I ran out the door. I loved it so much, I then wore it to a family birthday party that weekend. And then a few days later, I packed it for my girls trip to Austin.
BB Dakota Ruffle Dress | Nine West Slides | Hat (similar here and similar here)
Gianni Chiarini Tote (similar) | Natalie Frigo Necklace | Givenchy Sunnies
LAGOS Gem Bracelet + Rope Bracelet + Caviar Ring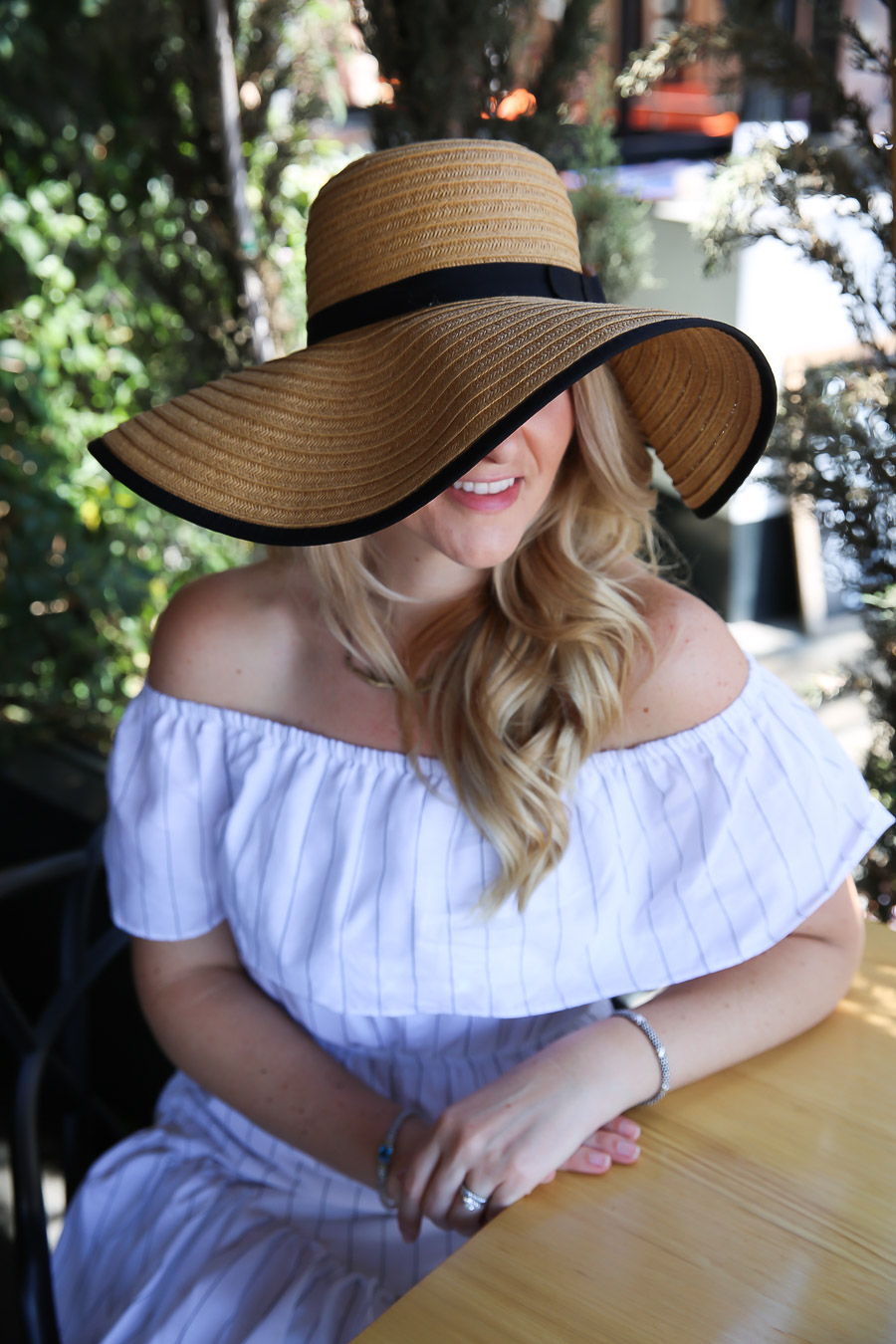 Off the Shoulder Dress Outfits
So, this dress can be worn three different ways.
The first is this off the shoulder version. The elastic is very forgiving and doesn't land on your shoulder if you have to talk with your hands a lot (like me).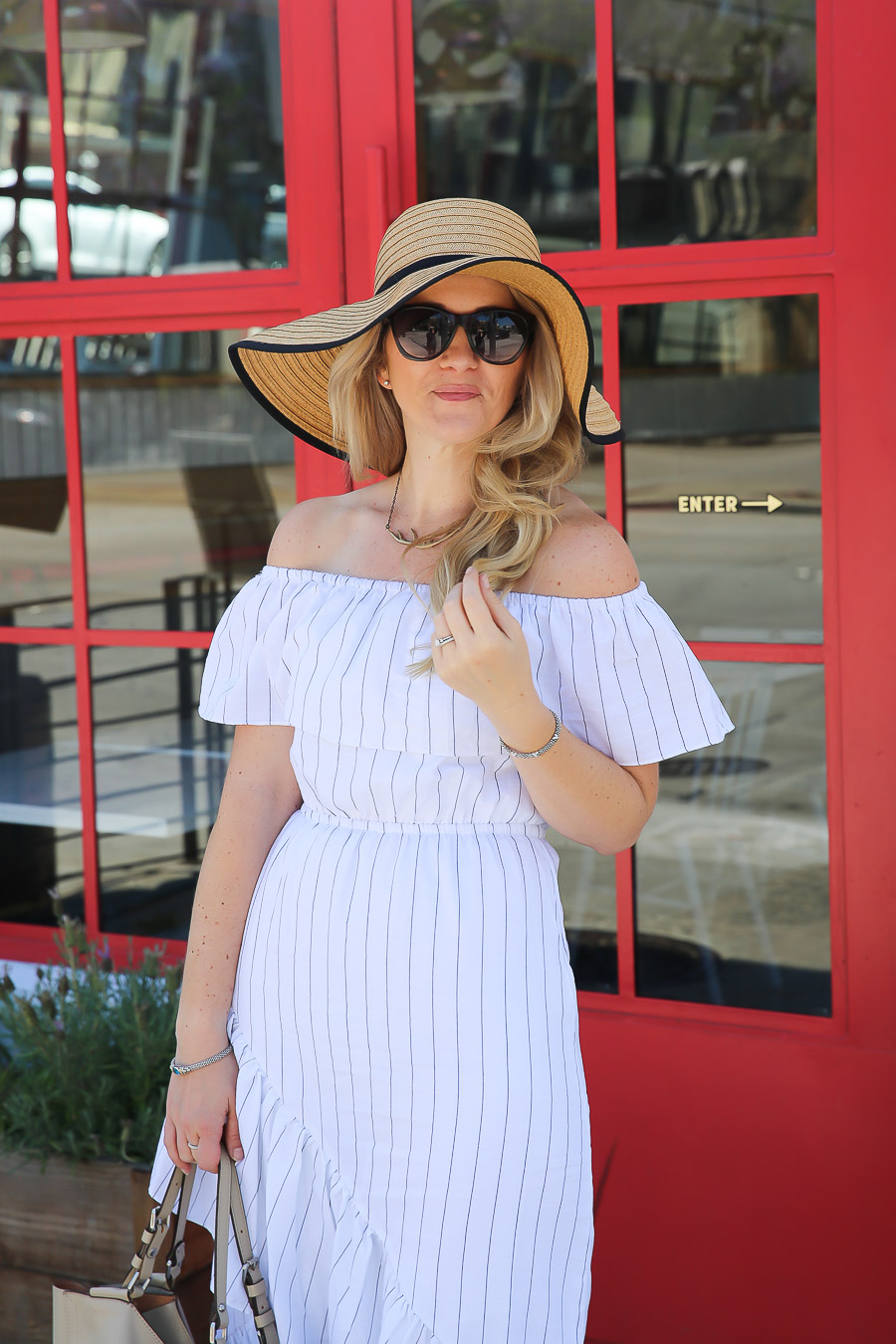 I've also pulled the sleeves up over my shoulders to create a scoop neck dress with ruffle strap that I SUPER love.
Third, and I actually haven't tried it yet, is to wear it like they do in the picture with the strap around your neck as well. Since I bought the dress in the store, I didn't even see this version of wearing it, hence why it's the last one to try.
Off the Shoulder Dress Accessories
Since my summer color is quite varied still (shoulders and arms sun kissed from my daily walks, the rest still rather winter-esque), I felt most comfortable wearing my hair down and a big hat with the dress.
I bought this hat a few years ago for less than $20. Luckily it's a style that will never disappear. This hat and this one (both under $50) are both very similar and probably better than mine as the rather wide brim can get in my way from time to time!
Besides a hat, I do think off the shoulder dress accessories are a must, so I threw on my favorite necklace – nothing too bold, but something to break up so much skin!
Dress Outfit Ideas
Love dresses? Check out this black print dress with booties for a fall or spring look – as well as how to layer under dresses for cold weather. This long sleeve denim dress outfit is also great for those seasons.
For warmer months, check out these sustainable black dresses, these white dresses for summer, as well as these tips for how to style a simple maxi dress!
Get this off shoulder dress outfit + accessories…