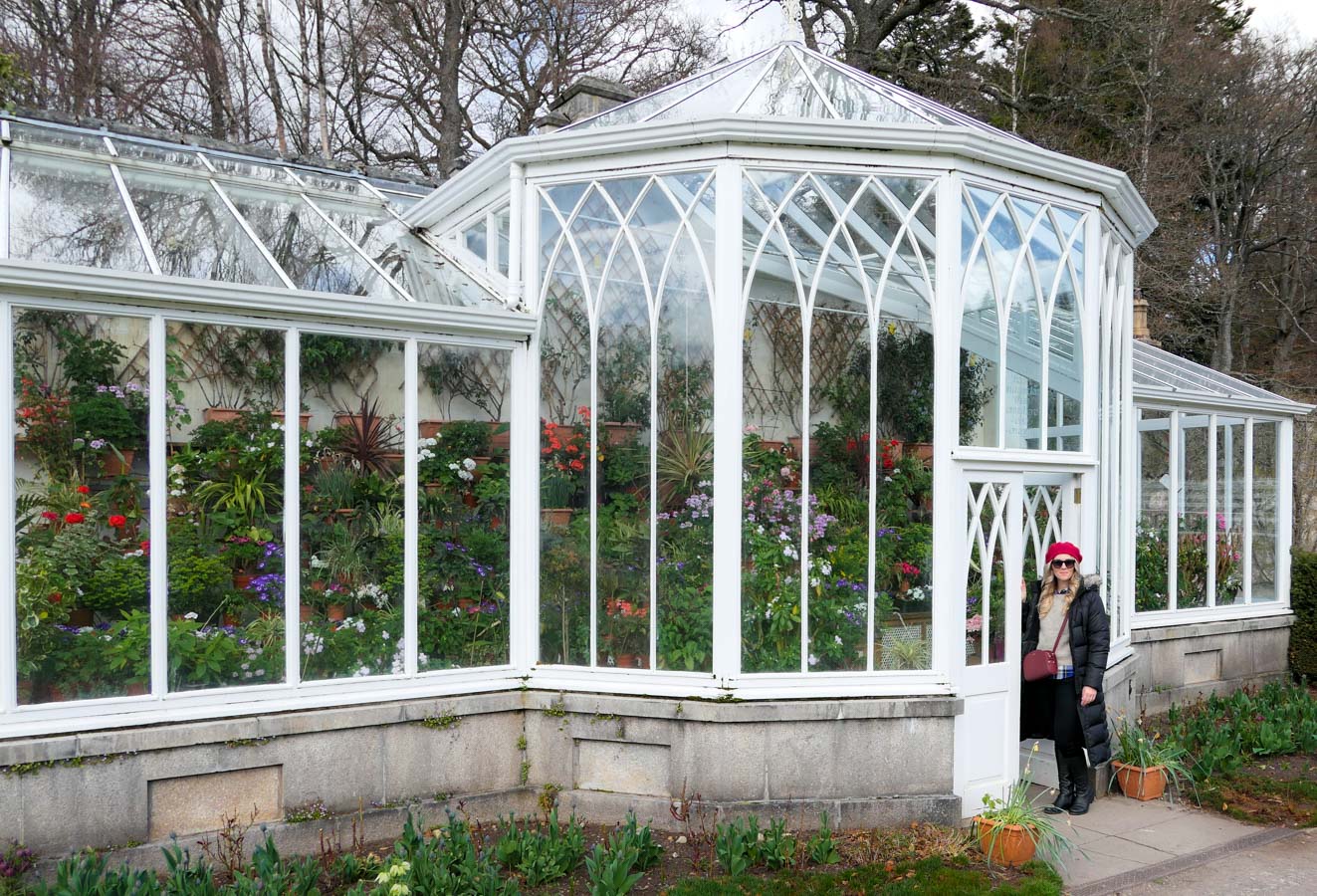 Once we booked the tickets for our trip and especially once we started following the weather for Edinburgh and then Shetland and Orkney, we had many conversations about what to wear in Scotland.
We wanted to be prepared for the cold, wind, and rain. We started following the weather in the middle of winter, so our information was a bit skewed and we couldn't have predicted that spring would hit the week before we arrived.
What to Wear in Scotland in Springtime
While the rain was minimal (mostly short spurts of drizzles – almost daily) and the weather was beautiful, the winds were killer (by my standards) at times and the temps only topped 65 the last few days, usually staying in the 50s.
Wanting to combine my need for warmth with my desire to look chic, there were three items that were my lifesavers on this trip – two for weather, one for ease and style!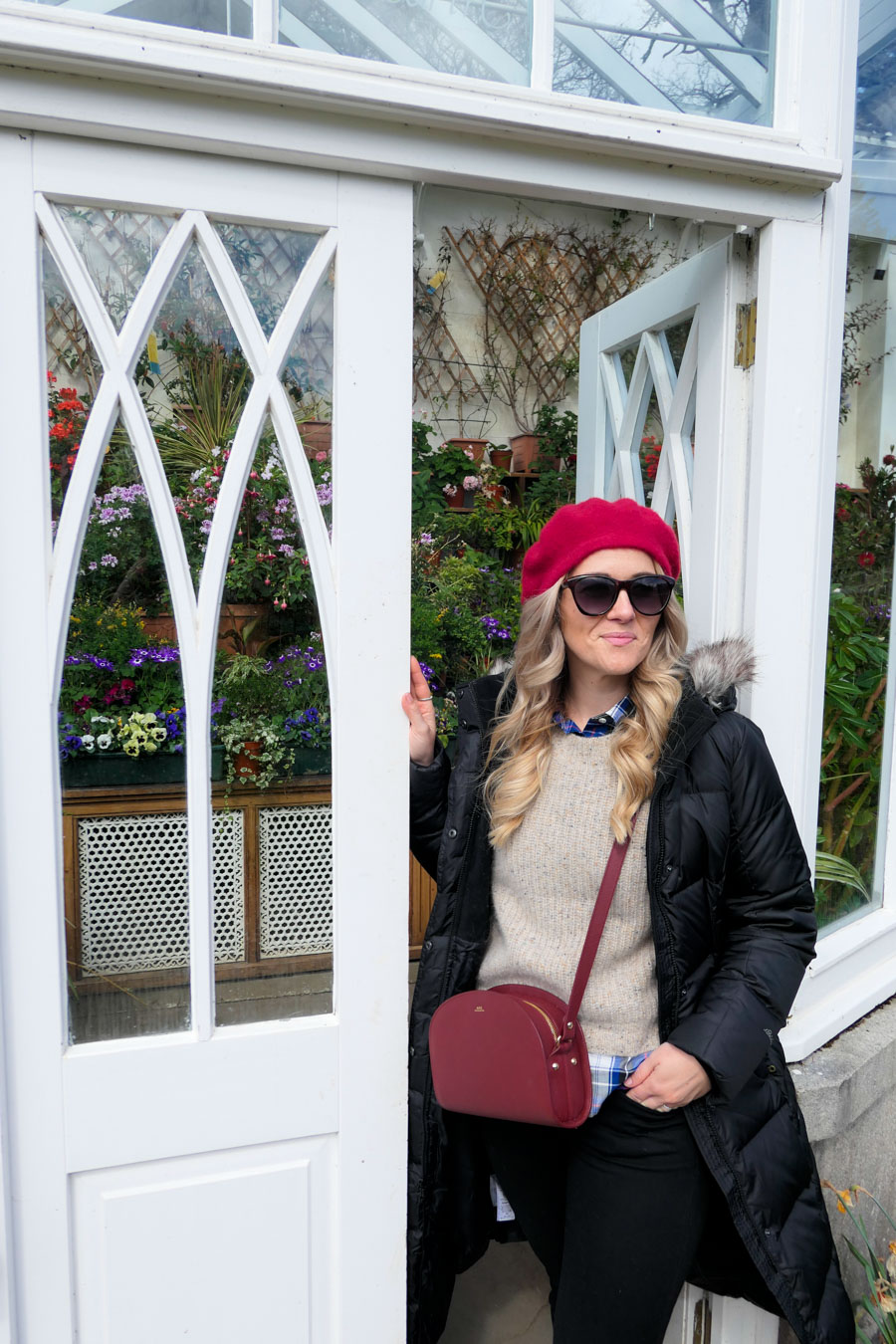 Stylish Long Parka
I've told you a number of times in the past that my mom is the queen of Eddie Bauer. She did the hard work of research coats and found this extra long, down, parka coat.
It's a longer, warmer version of the winter coat I've been wearing the last few years, so we knew it was good. It's ALWAYS part of my outfits for 40 degrees and below too. And the detachable faux fur hood lining keeps it's cute and fun.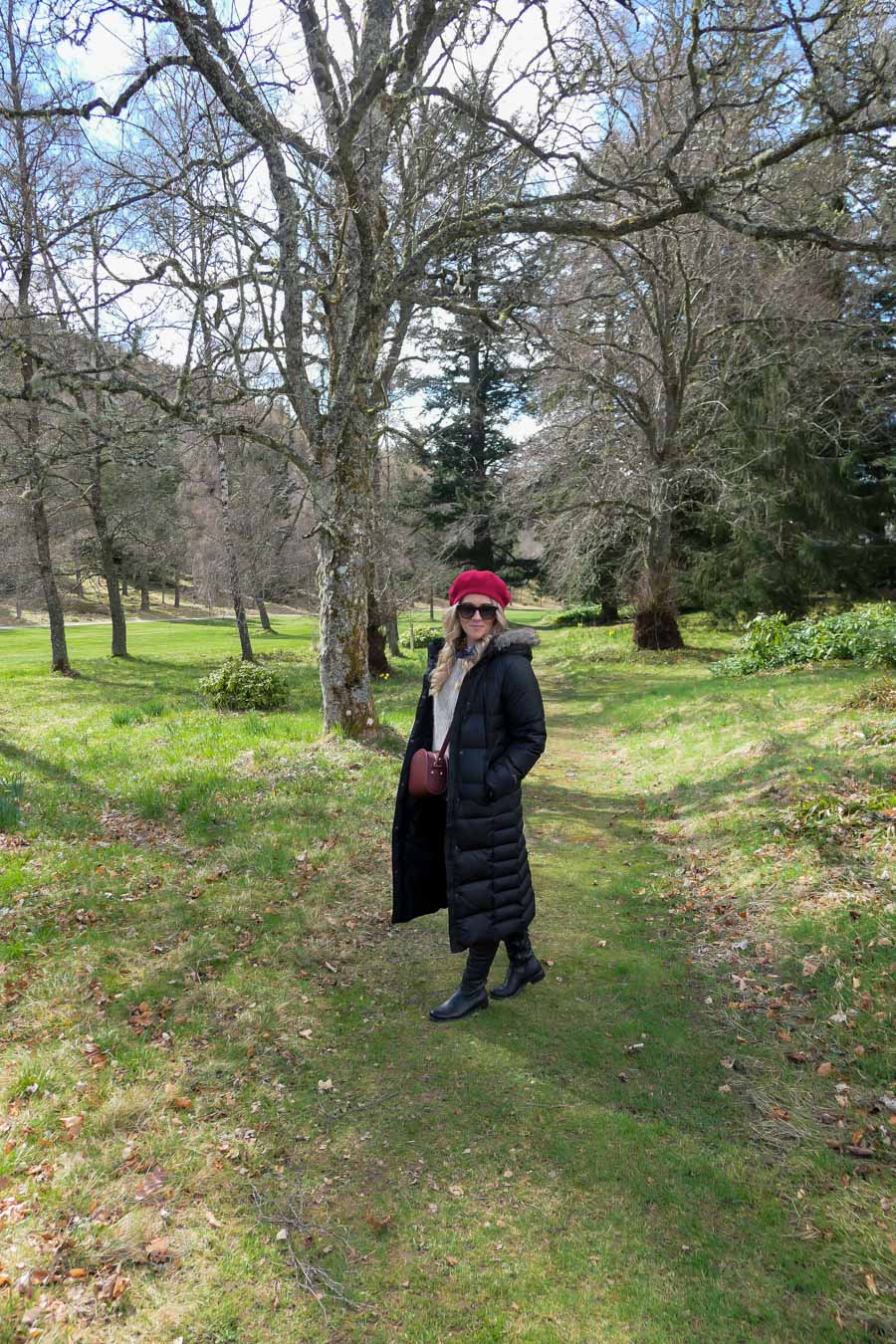 You all, no lie, this sucker kept me alive. I wore it at least 15 of the 22 days and that's a conservative guess. It's waterproof, so it's fine if it rains, but it also protects you from the wind. I was never cold in this coat and we were in 30 degree temps with serious winds at times!
Eddie Bauer sells a variety of lengths – all of which would be warm. This longer length hit the top of my boots and kept me covered up.
There aren't many sizes left in the black or blue, but they have all sizes in the beautiful cocoa brown color. And, per usual, they're running a huge sale this week – 40% off! So, definitely take advantage of that – and see what other goodies you can find.

Comfortable, Waterproof Rain Boots
Once we got the coat figured out, it was boot time. I have rain boots, but they're rather clunky and not comfortable for super long distances – neither of which are good factors for travel.
In February-ish, I went on a rampage to find the perfect boots for function, comfort, and style. Since I live in LA, no stores near me had what I was looking for, so I started ordering online. I think I ordered about 5 pairs to try out.
Ugg Boots for Winter
The UGG Elvia Boots took the cake (updated version)! So, I think I've mentioned it before, but if you only think of slippers when you think of UGG, you need to reconsider. Their slippers are great, but they have a full line of shoes for men and women. And my family is OBSESSED!
My mom took two pairs of UGG rain boots to Scotland; my husband took his new favorite lace sneakers (by UGG); and I brought these fleece-lined rain boots that were beyond comfortable and so warm. WE LOVE UGGS!
I constantly struggle with cold feet and it's not uncommon that my toes go numb in cold temps. You all, even in the windy, 30 degree temps we had in Shetland, my feet were NEVER cold! Can you believe that?! The fleece kept me so warm; I really couldn't believe it.
I wore knee-high, cotton socks and that's it! So, huge checks on keeping my feet warm and my feet dry. Not to mention – these boots are super cute – a number of you even asked me for details on Instagram and Facebook when I posted this picture, so I know you all think so too!!

Chic Crossbody
And finally – the crossbody. I'm a fan of crossbody bags when traveling. I usually take my woven crossbody bag! Though that bag is still a favorite, and I did pack it just in case for this trip, I ended up wearing my APC crossbody bag every single day.
The thing I was really looking for in a crossbody was something with structure. I wanted a piece that would look sophisticated even if I lived in my big coat and boots every day (which I kind of did).
The cranberry color was the perfect pop against the mostly muted clothing I took. For the trip, I switched to my small bi-fold travel wallet and loved how it all worked. It's not a bag designed for a huge wallet.
I also fit my point and shoot camera, sunglasses, gloves, and all the randomness I picked up each day like admission tickets and thimbles to bring home! This picture-perfect bag is available in a variety of colors and is one of the design house's recurring styles, so you know it's a timeless piece!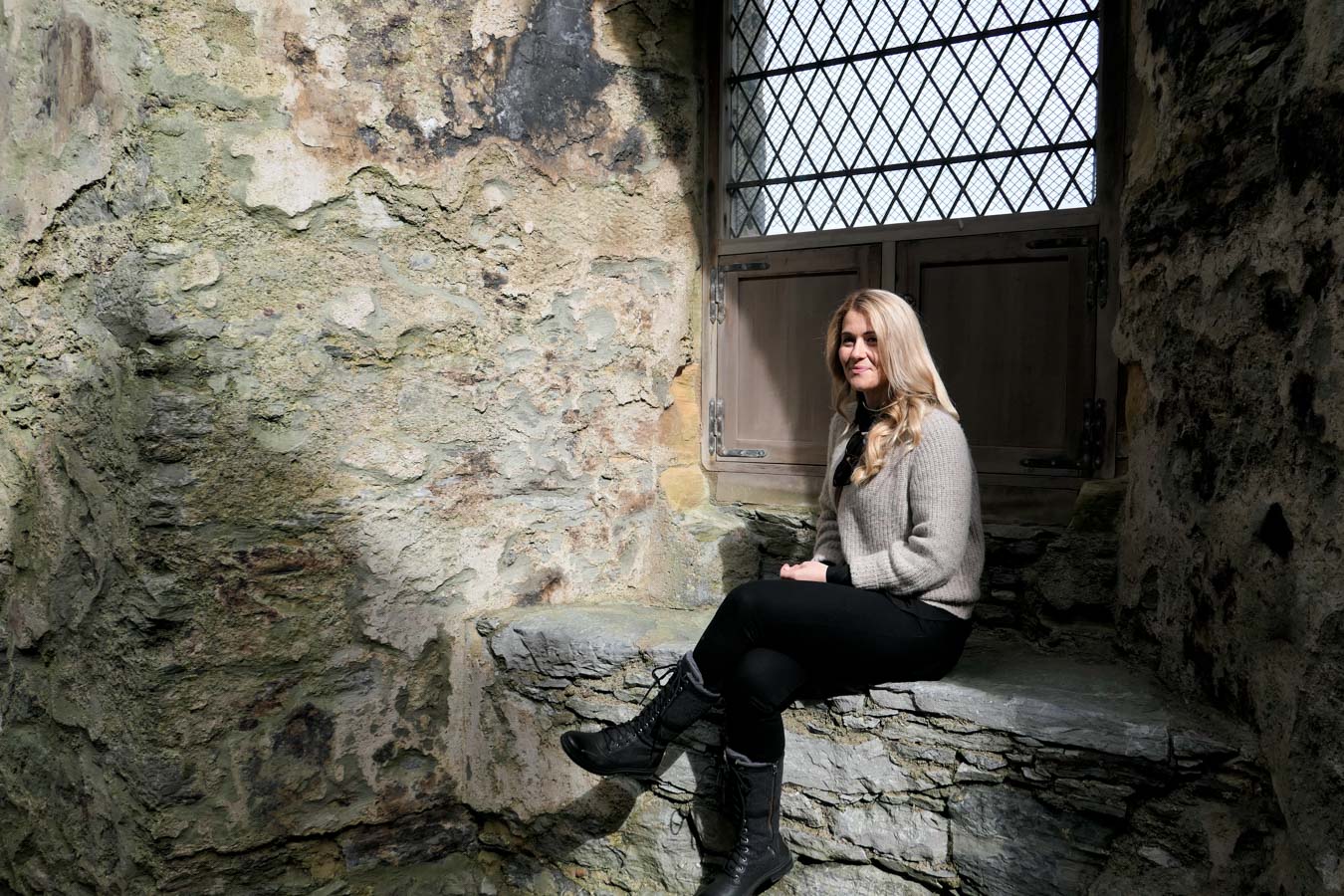 Need some more UK travel guides? Whip up this easy Scottish dessert for chocolate tiffin! Check out my Edinburgh Guides (Stockbridge, New Town + Old Town), our video diary of Shetland + Orkney, and the 5 Castles and Palaces to see in Scotland!
If your trip takes you south to England, you MUST go to Borough Market and try to schedule a London Walking Tour (available in areas across the city) in the capitol city. And do try to visit the Cotswolds (with a stop at Daylesford Farms).