If you're wondering what to do in the Cotswolds, the answers are numerous and, yes, you should absolutely visit!
When we were planning our trip to the Europe, my husband and I opted to spend a week in the very familiar city of London. We stayed at a flat in the area of Farringdon/Clerkenwell and made basically no plans for that first week except some cafes and restaurants.

My mom joined us after that and she was ready to explore a new part of England. Because we only had two days, we didn't want to go too far from London, so we opted for the Cotswolds, a beautifully lush area full of old architecture and quaint towns.
We had almost two fulls days in the region and got a good taste of what to do in the Cotswolds (besides visiting Daylesford Farm of course)…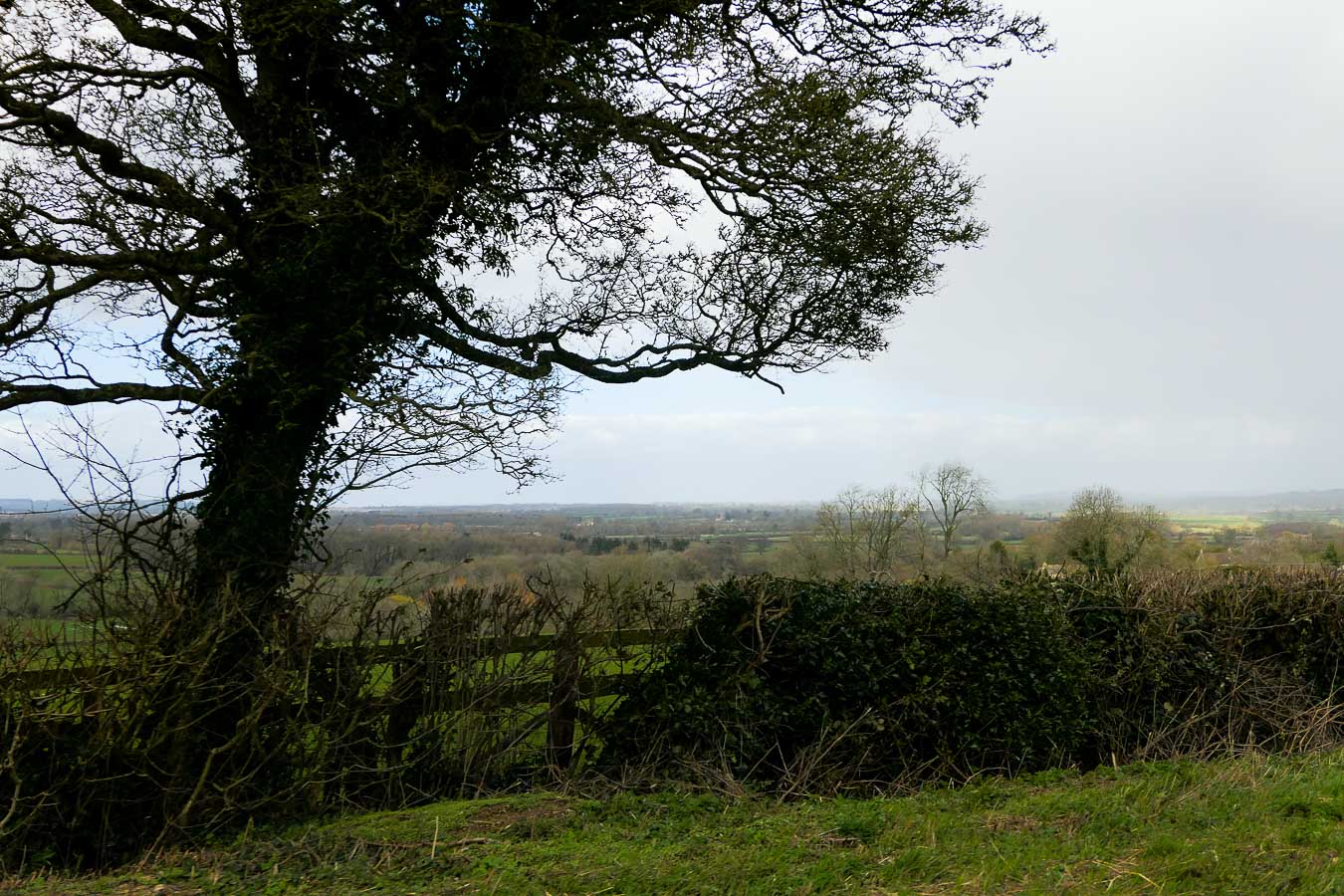 What to do in the Cotswolds
We rented a car in London, which is an absolute must if you want to see the Cotswolds. There are a number of towns in the region, not too far apart. The roads aren't fast, however, so don't plan on jetting between them too quickly!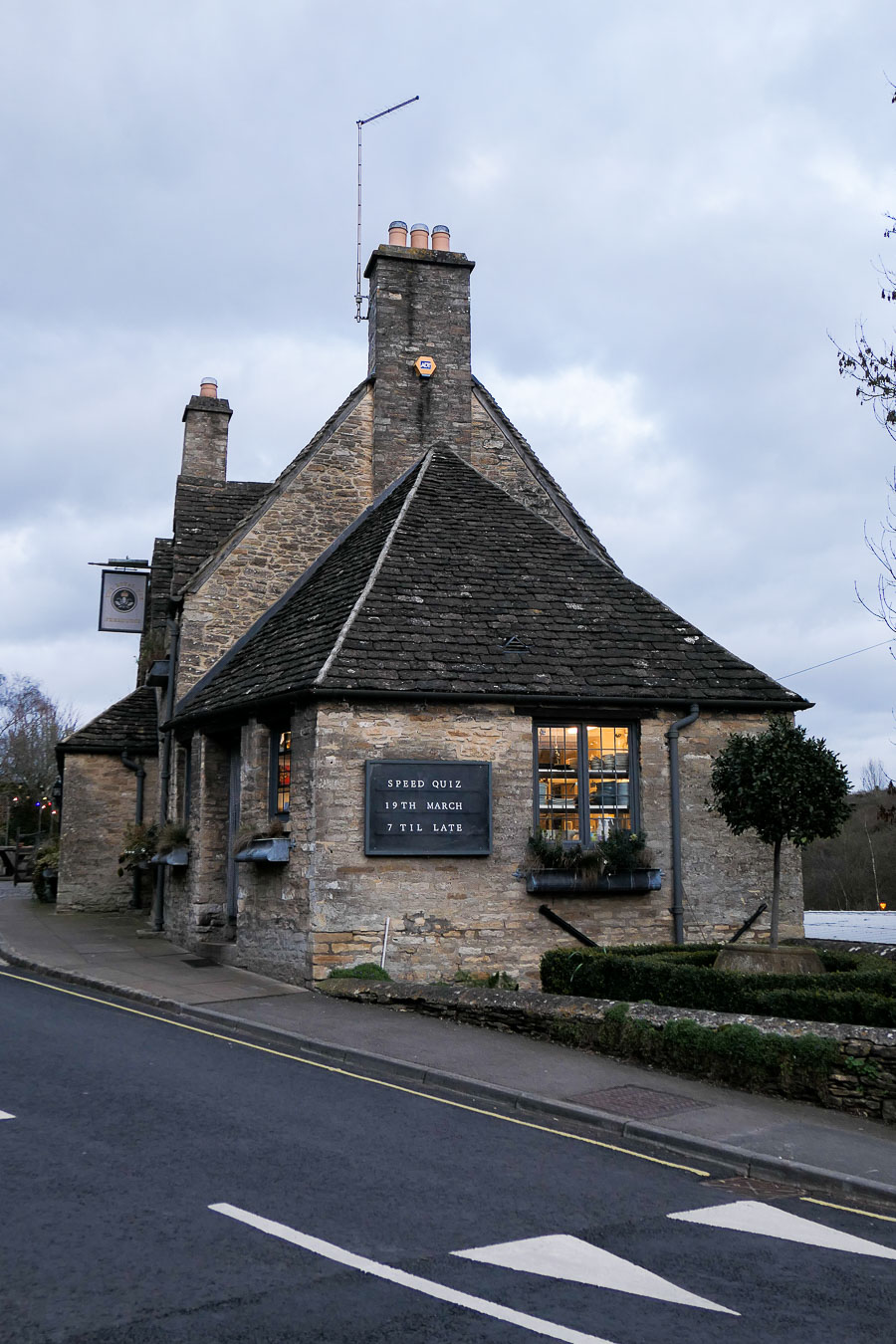 On our full day in the area, we drove from Tetbury (where we stayed – more below), north to Bibury, Bourton-on-the-Water, Stow-on-the-Wold, and finally Daylesford. You can spend as much or as little time in each town.
With the exception of Bibury, I would say you could walk around for a half hour to an hour at each stop and then add lunch or a coffee/tea stop when the time in right.
Bourton-on-the-Water
Bourton-on-the-Water was a delightful find. We didn't do much in Bibury (our first stop), so I was worried each of the towns would be a bit dull, but that wasn't the case at all.
This small area has a beautiful river running through it with adorable ducks to watch! There are shops, cafes, and loads of tea rooms on both sides of the river. There is a main street (about a block long) right when you drive into town. This is a good place to park. Then take one of the bridges across the river and meander through the smaller alley ways for more small town fun.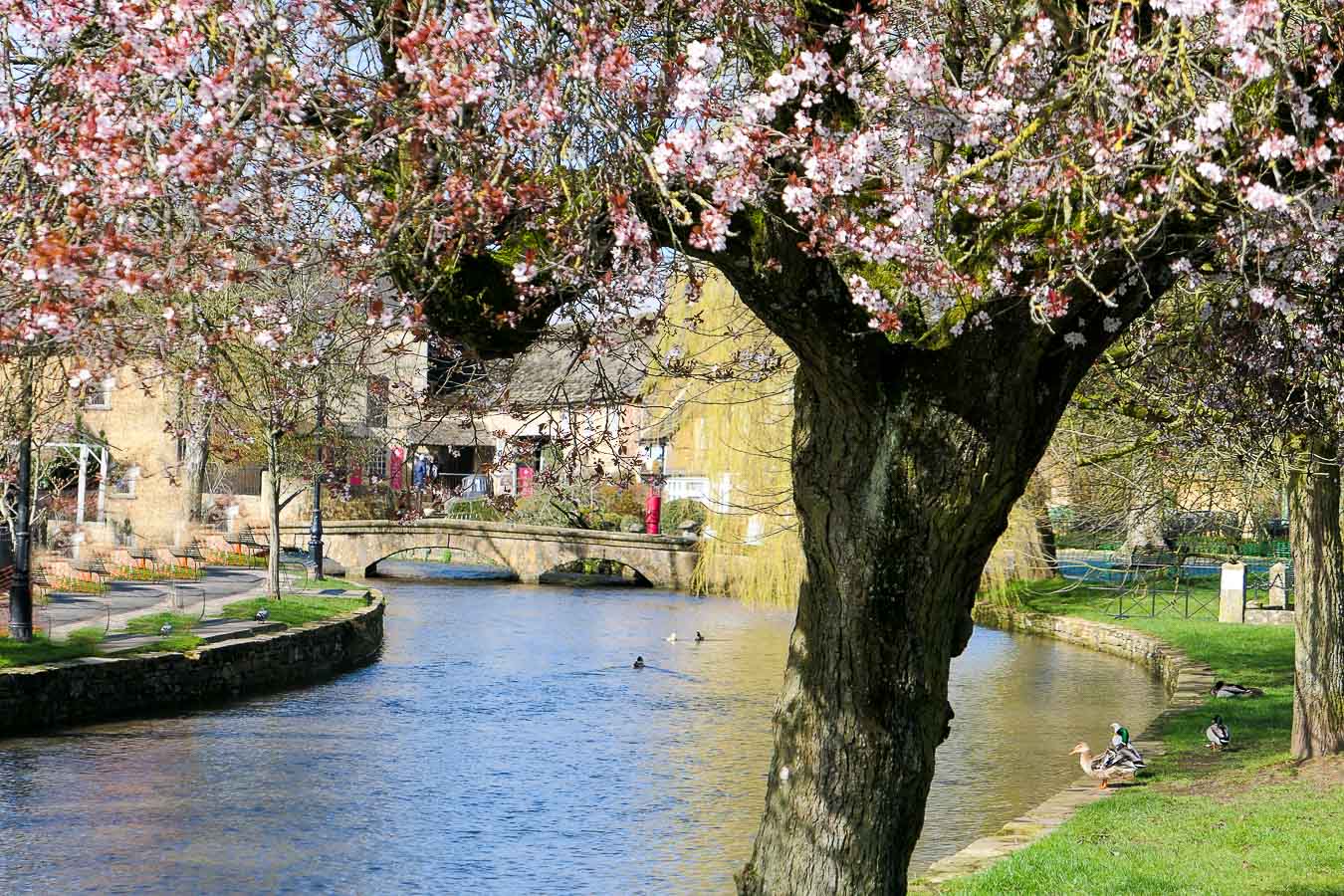 Our visit was mid-March. The weather is generally a bit unpredictable in the UK. We had a few bouts of drizzles and then gorgeous blue skies not long after. The magnolia trees are always in bloom somewhere in the UK March-May, so if you're able to visit then, you'll be in for a treat.
The busy season starts around Easter, so while the weather is a little more suspect beforehand, you'll be able to enjoy the area with far fewer crowds and still have some lovely days!
Looking for cool weather outfit inspiration? Here's what I generally wear in 40 degree weather, my tips for layering under a sweater (not to mention my sustainable sweater picks), and here are my tips for layering under dresses!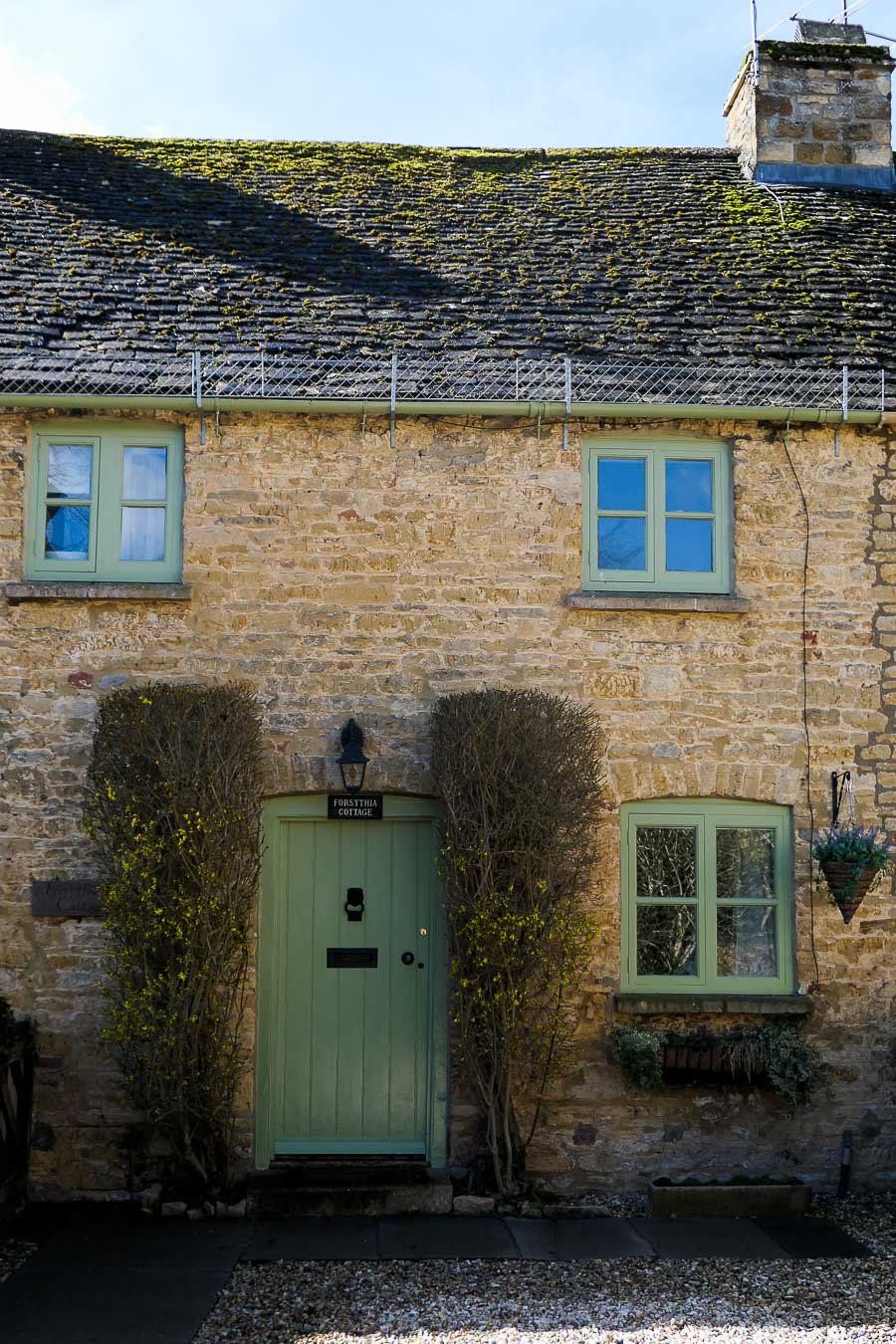 After wandering around Bourton-on-the-Water, we got back in the car and headed north to Stow-on-the-Wold for a bite to eat and some more small village wandering…
Stow-on-the-Wold
Each of the small townlets in the Cotswolds is set up completely different. Stow-on-the-Wold has more of a center from which you can wander! We originally planned to have lunch at The Old Stocks Inn restaurant, but it was closed the day we arrived. We wandered instead over to the Talbot and got some hearty food for not much money.
This is one of their Ploughman's lunches. A "ploughman's" lunch is any combination of items that can be easily put into a lunch sack for a midday meal for farmers. There's often tasty bread, cheese, butter, some finger foods (like the pickles), hard-boiled eggs, and perhaps some meat.
I opted for the ham over the cheese option they offered. The cole slaw wasn't of interest to me and this was still way too much food for me. The simplicity of good bread, good butter, ham, and veggies, however, – oh and that chutney – was too good not to enjoy as much as I could!
With the town around the "square" – it's really more of a triangular situation – you can walk around to each of the shops, cafes, and art galleries. At this point in the afternoon, I realized we weren't far from Daylesford Farm (about ten minutes driving) and while I didn't know what to expect beforehand, my husband and mom were game!
After visiting the farm shop, we headed back to Tetbury for after tea, coffee, and scones!
Cirencester
One of the major towns in the Cotswolds, specifically on this eastern side where we were, is Cirencester. I heard a rumor (from my mom) that there was a market on Friday in Cirencester, so we decided to omit it from our day of wandering and stop by the market and downtown area on our way out of town.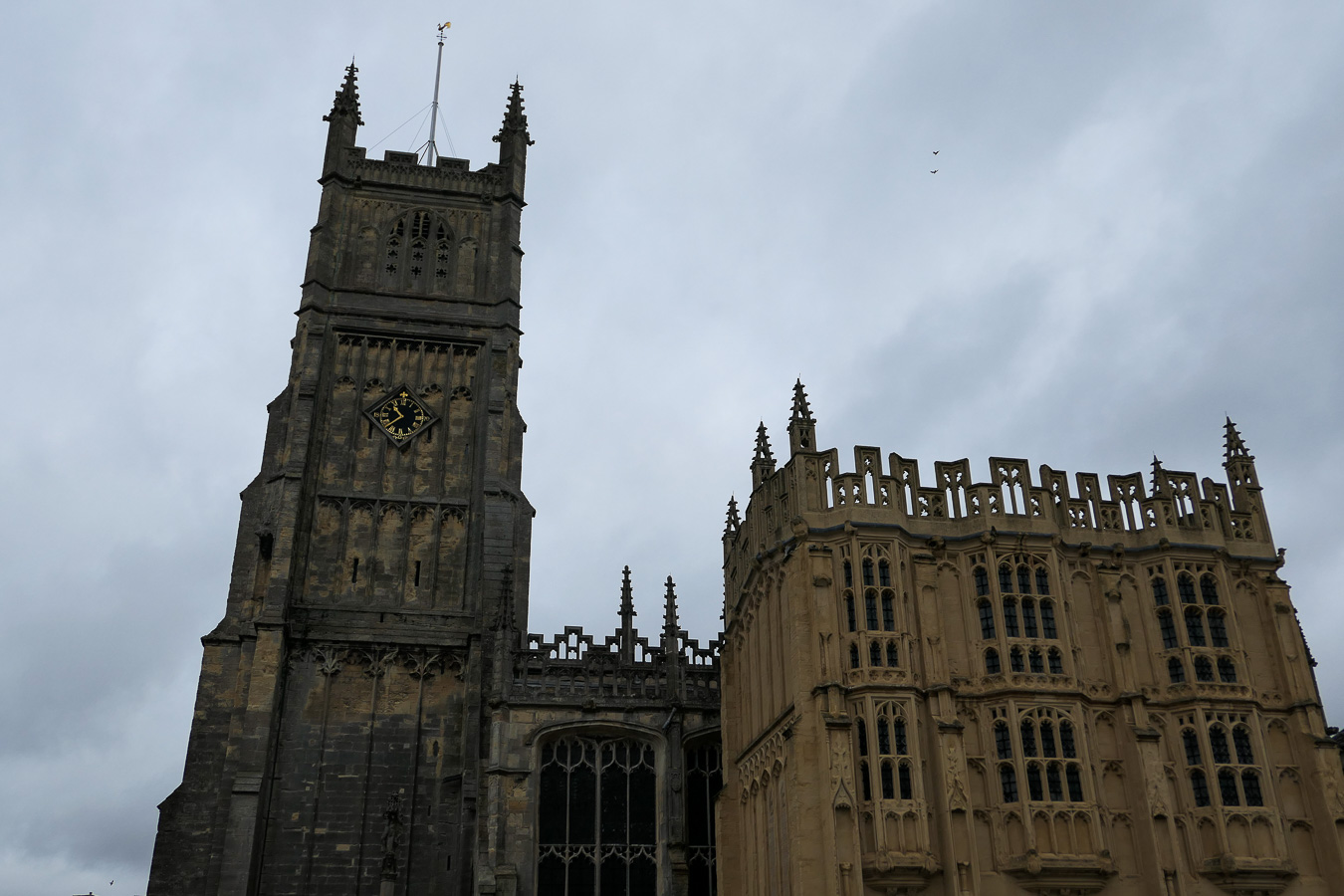 There are actually three markets – one every Monday and Friday (the Charter Market) and the Farmers Market on the second and fourth Saturdays of each month.
The markets have been going on here for over a millennium, which is really fun. The Charter Market isn't big, but it offers a great selection of produce, breads, and places for lunch. And walk through the few stalls of hats and other randomness.
The market takes place just in front of the St. John Baptist church which is grand and beautiful. Wander in to look around. On the morning we were there, they were offering coffee and tea to anybody who wanted to drop in. Mostly it was locals wanting to chat with friends and newbies. It was a lovely little community and church!
In that downtown area are a number of streets and shops through which to wander. We found chocolate shops, tea shops, cafes, clothing stores, and just about everything else. It's a mix of more well known brands and local stores, so it's a lovely stop!
We wish we had more time to explore Cirencester. If you're looking for a place to stay with a bit to do – not just a jumping off point for drives, then Cirencester is a good bet for you!
What to Wear in the Cotswolds in Spring
Layers! The weather in spring in the UK is general a mix of just about anything every day. Expect some sunny skies before and after some rain. And then there's the wind. Wearing layers and a solid coat is the only way to handle the changes in weather, honestly.
You'll have a car to store extra layers for those sunny moments, but you'll be happily grabbing your coat and scarf once the winds pick up or the rain starts drizzling!

Where to Stay in the Cotswolds
There are quite a number of places to stay in the Cotswolds. Pretty much every hotel is a converted home or estate, ranging in size and number of accomodations. We stayed at one of the Cotswolds Inns & Hotels. Each property is different and at a different price point.
When we booked our stay at The Close in Tetbury, we didn't actually know what driving route we'd be doing. As it turns out, it was close enough to pretty much anything that we would have been fine no matter.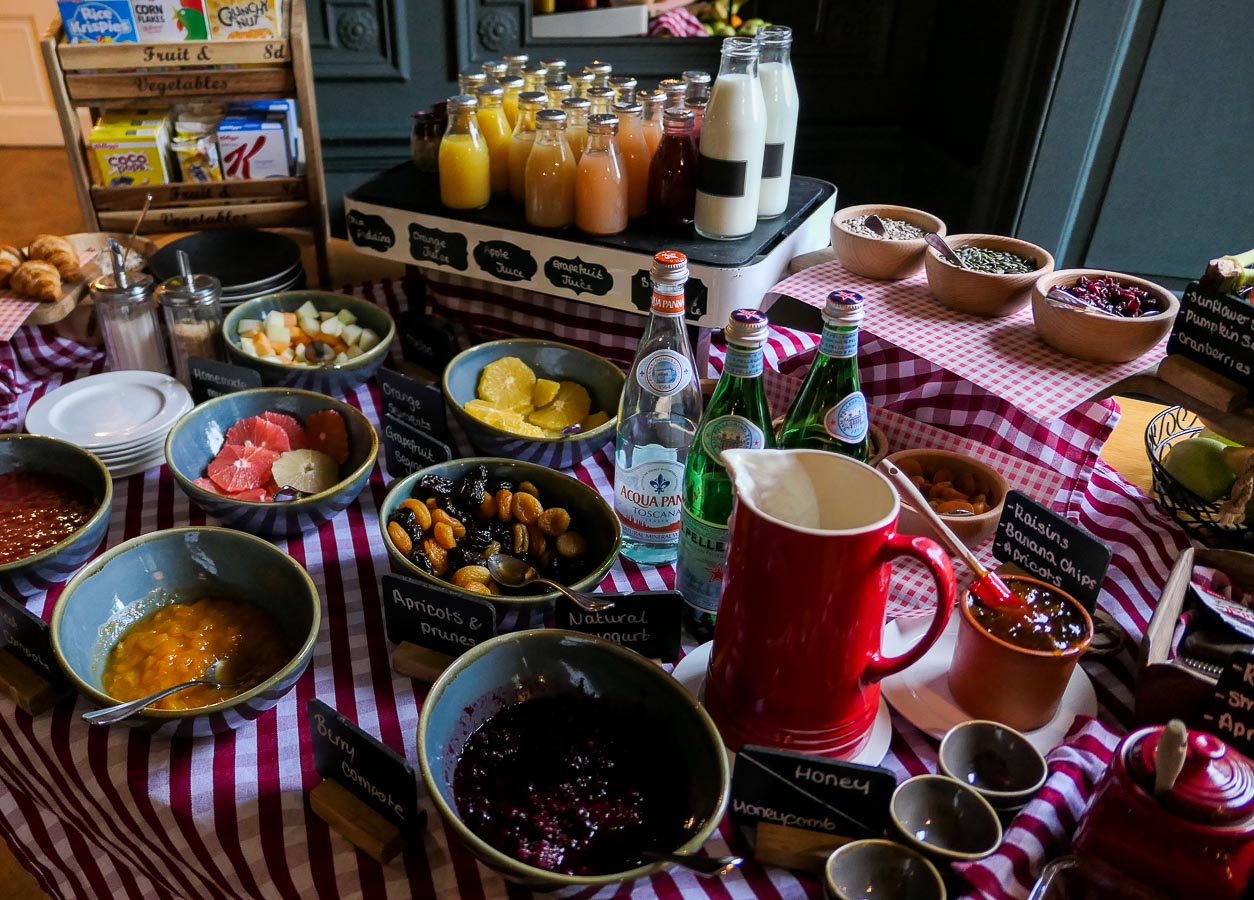 They have a lovely breakfast buffet table as well as hot breakfasts to order. The offer a variety of juices, a berry smoothie, chia pudding, and an extensive yogurt and cereal setup. Off the warm menu, they have traditional breakfasts, smoked salmon plates, and eggs in any form you like! It's the perfect start to your days in the Cotswolds!
Tetbury doesn't have a lot of shopping or a bunch of cafes, but it's a fun town to walk around. We took a saunter through town on our first night! You will find bakeries, restaurants, and a handful of shops. You can also visit St. Mary the Virgin Church – thought to be the oldest church in Gloucestershire. The spire is still the 4th tallest in the country!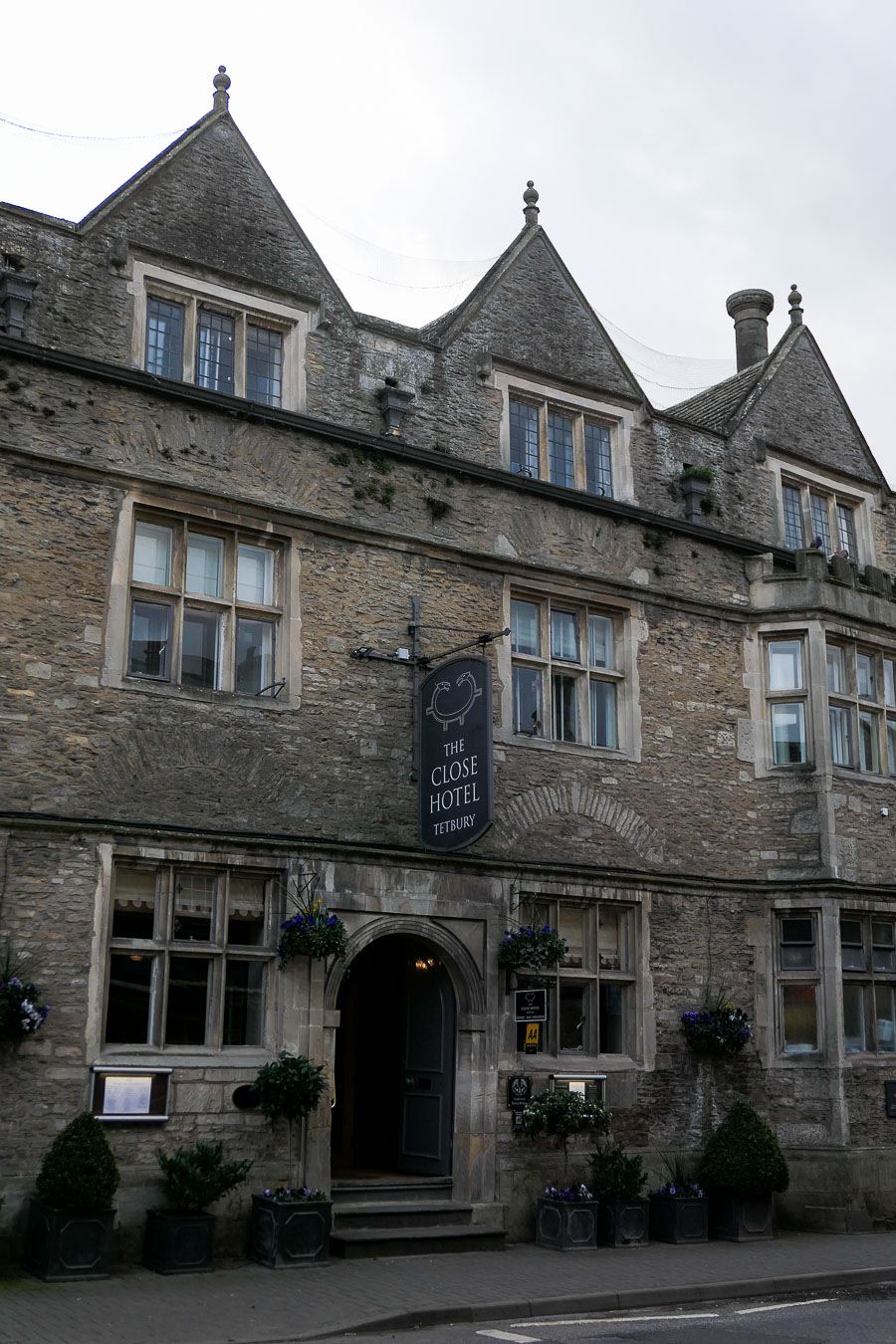 More UK Travel Guides
If you're visiting London, you absolutely must visit Borough Market (watch the video and get the insider scoop on great coffee) as well as taking the Authentic London Walking Tour.
If you're visiting Scotland, check out these Edinburgh Guides (Stockbridge, New Town + Old Town), our video diary of Shetland + Orkney, a guide to Fort William, and the Must See Scottish Castles and Palaces! And once your tickets are booked, you'll want to check out the 3 things I wore in Scotland!