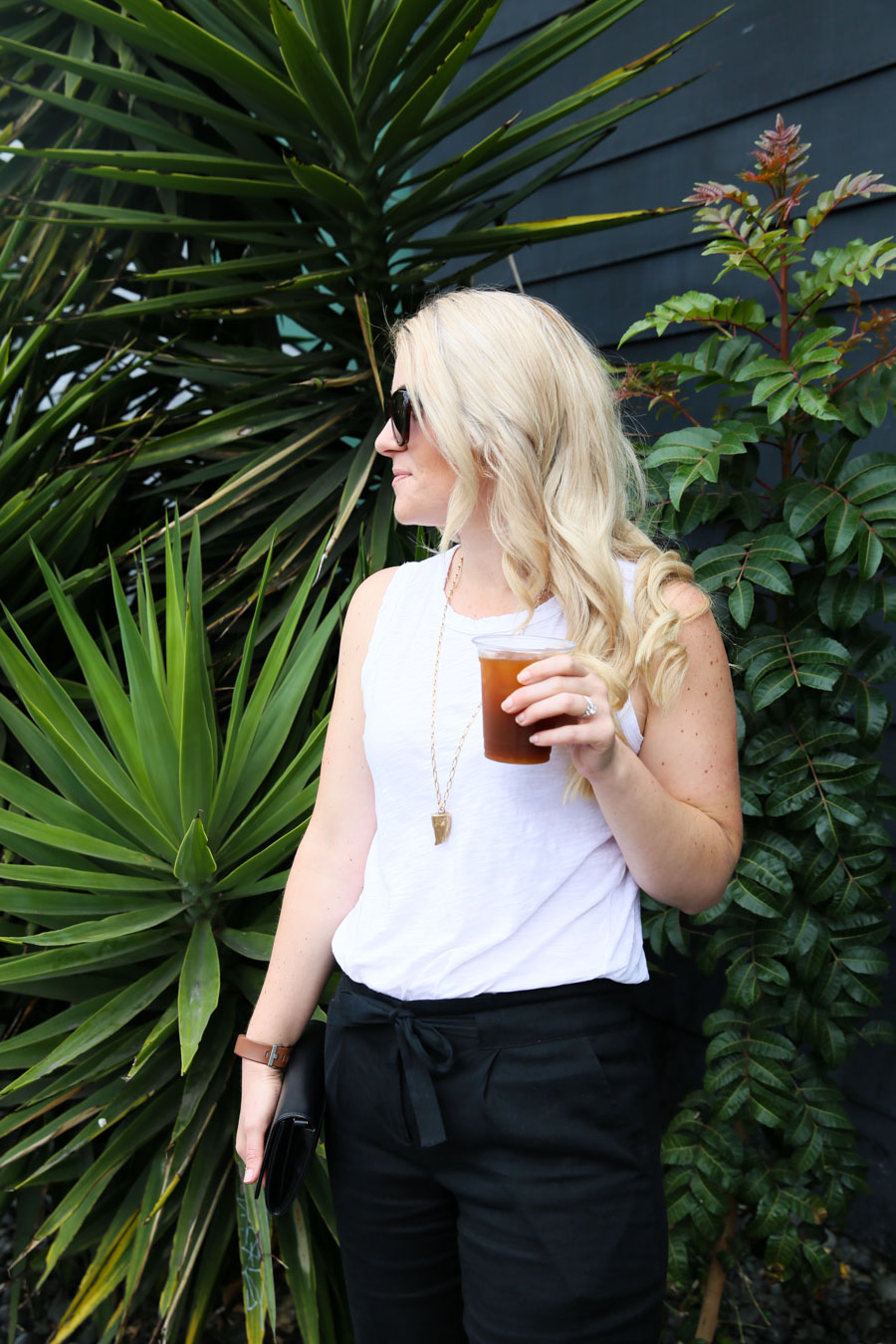 These pants, while new to you, are far from new to me. I bought them from a BCBG outlet store in Central Michigan when we visited in 2010. These pants were my go to dress pants in grad school for just about every occasion. I haven't worn them for a few years now, but I keep seeing (and loving) looks like this wide leg pants outfit, so I pulled them back out…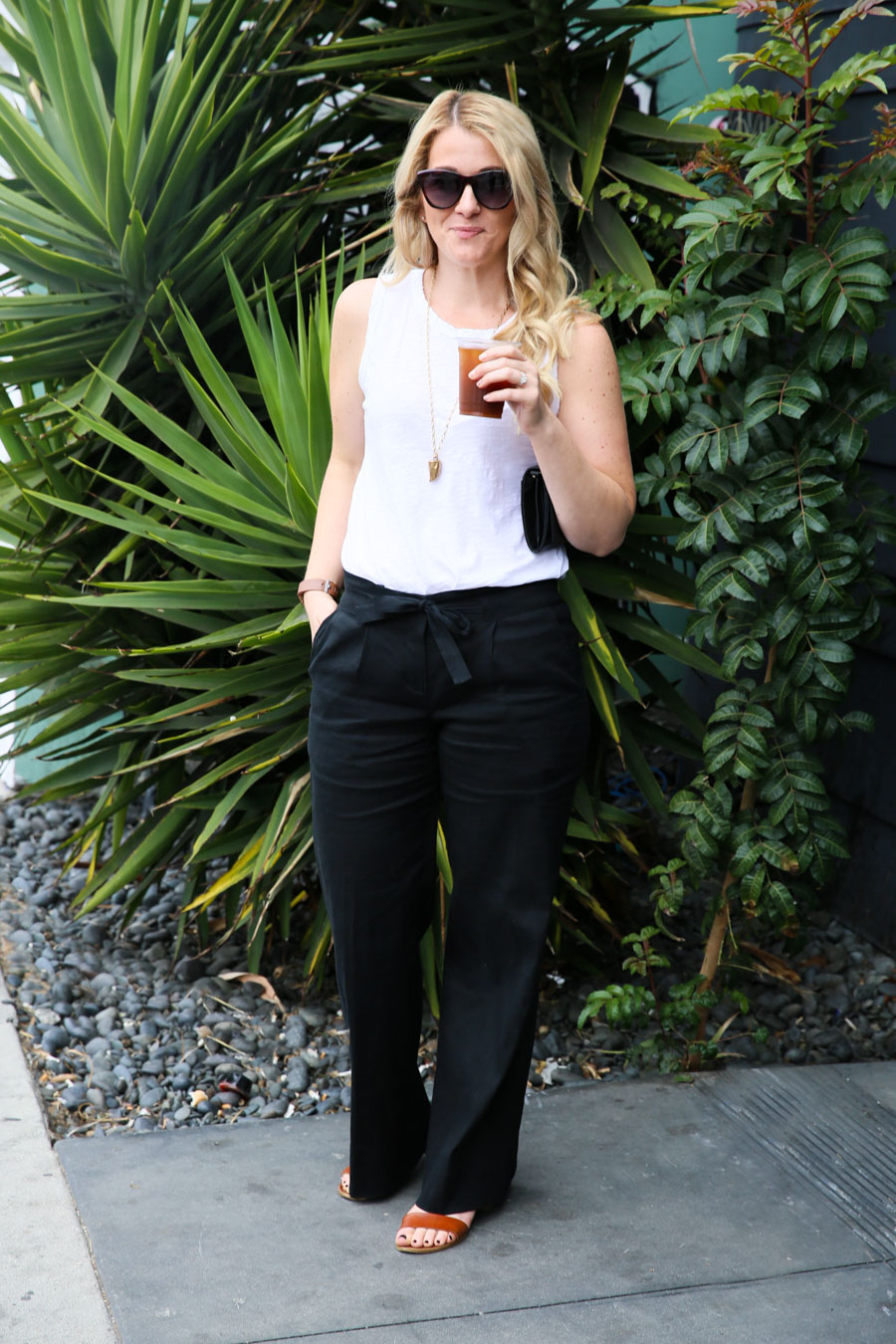 I was talking to my sister last week. She commented that while I might share pieces that are more of an investment, I also show a lot of ways to wear each item. Rarely do I buy a piece of clothing, share it once, and then move on. And she's absolutely right.
I'm particular about my clothes because, well frankly it takes me time to figure out how I want to wear them and then I want them around as long as possible. It's why I don't buy certain jean brands and it's why I'll invest in items like my new tweed jacket.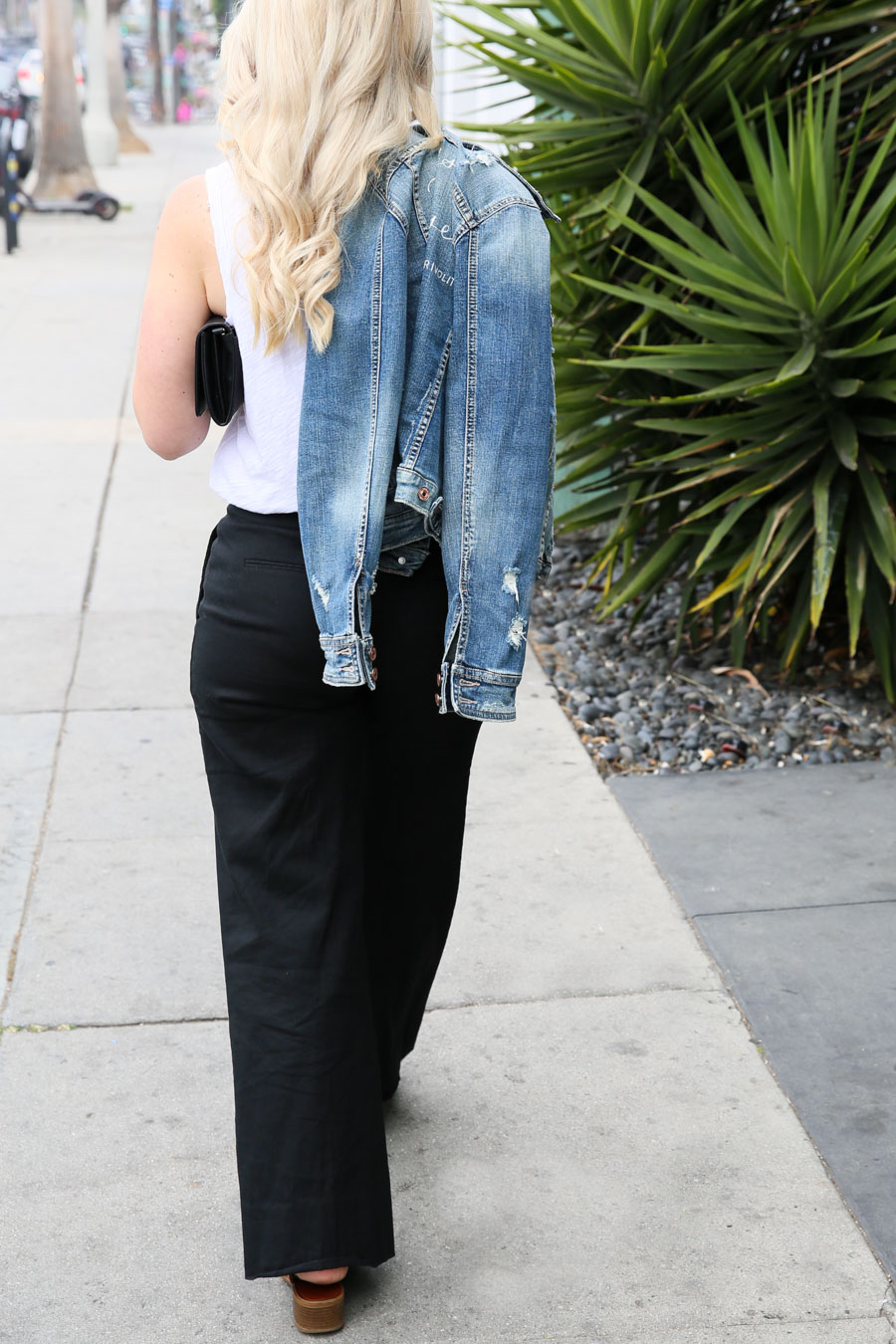 Current/Elliott Tank | BCBG Pants (similar here and here)
Silver Jeans Denim Jacket | Seychelles Sandals (similar)
Tory Burch Clutch | Natalie Frigo Necklace | Givenchy Sunnies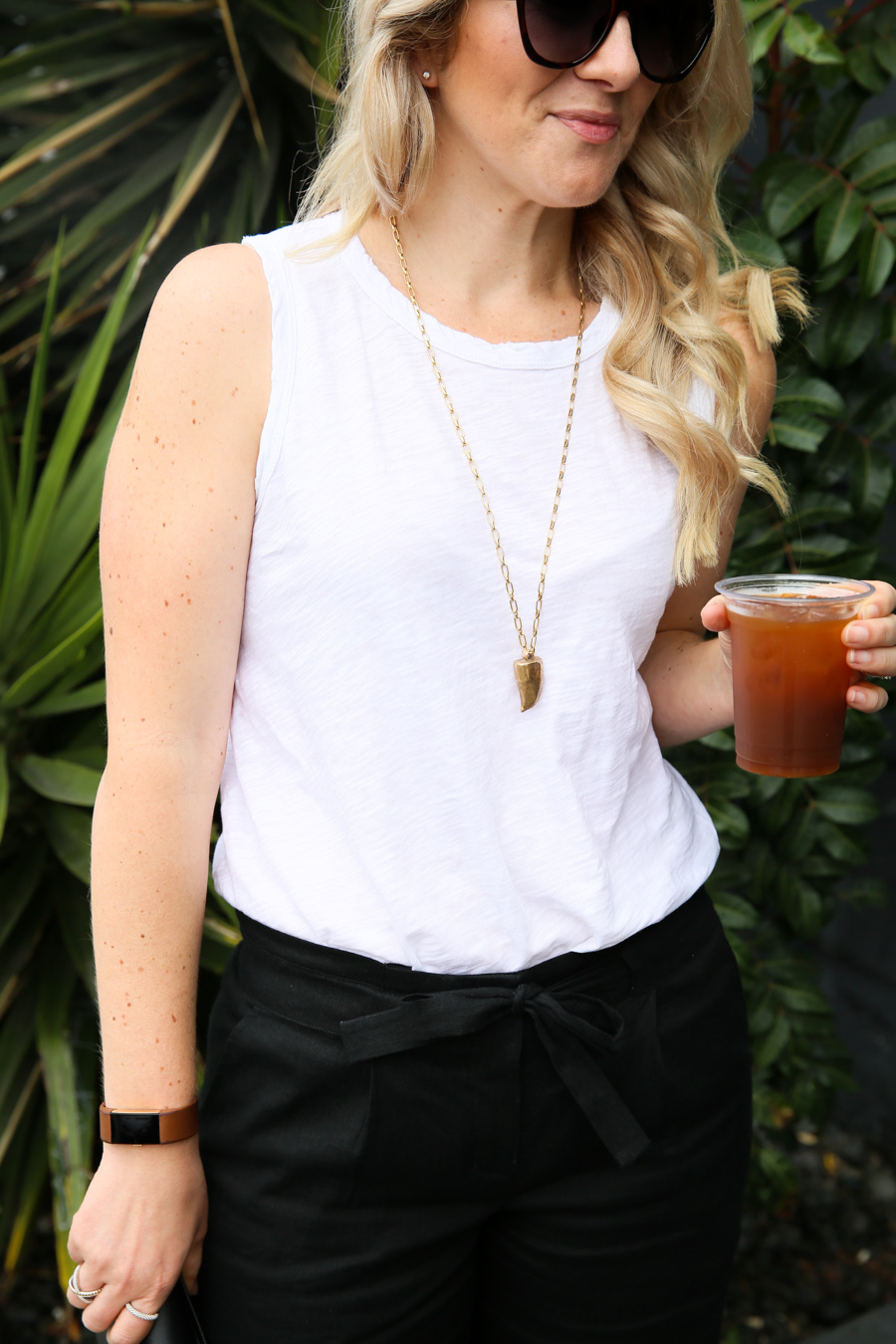 This particular pair sits a little higher than my hips, but they don't quite hit my waist. Because of that, I've been tucking in tank tops and, in particular, this Current/Elliott one that I raved about last week. Because I had the trousers hemmed years ago, I can wear them with flat/low shoes, but I think I'll probably try them with heels at some point this summer.
Wide Leg Pants Outfit
If you're scared of wearing a wide leg pants outfit, then I have a few thoughts on making it work for you.
First of all, I LOVE the bow tie option. I found a cropped pair here with an equally cute bow. It adds a bit of tailoring and a bit of visual interest that are a good balance with pants that don't have tons of shape.
Also, play around with shorter pairs. This pair works well for me cropped at my feet. I think shorter pairs would be preferable to longer ones because then you can show your ankles and shoes. It's crazy how little things like this can really make an outfit look classy instead of drab.
But you know, I think really long pant legs would work for some, so I say just play around.
BUT just make sure to tuck in your top. By tucking in your top, you balance out the wide bottom with a form-fitting (ish) top half. My tank is far from snug, but it provides a good counter to the pants in my humble opinion.
And, of course, when you're nervous about trying a new brand, add in your favorite pieces (e.g. my go to tank and favorite jean jacket)!
Get this Outfit. . .