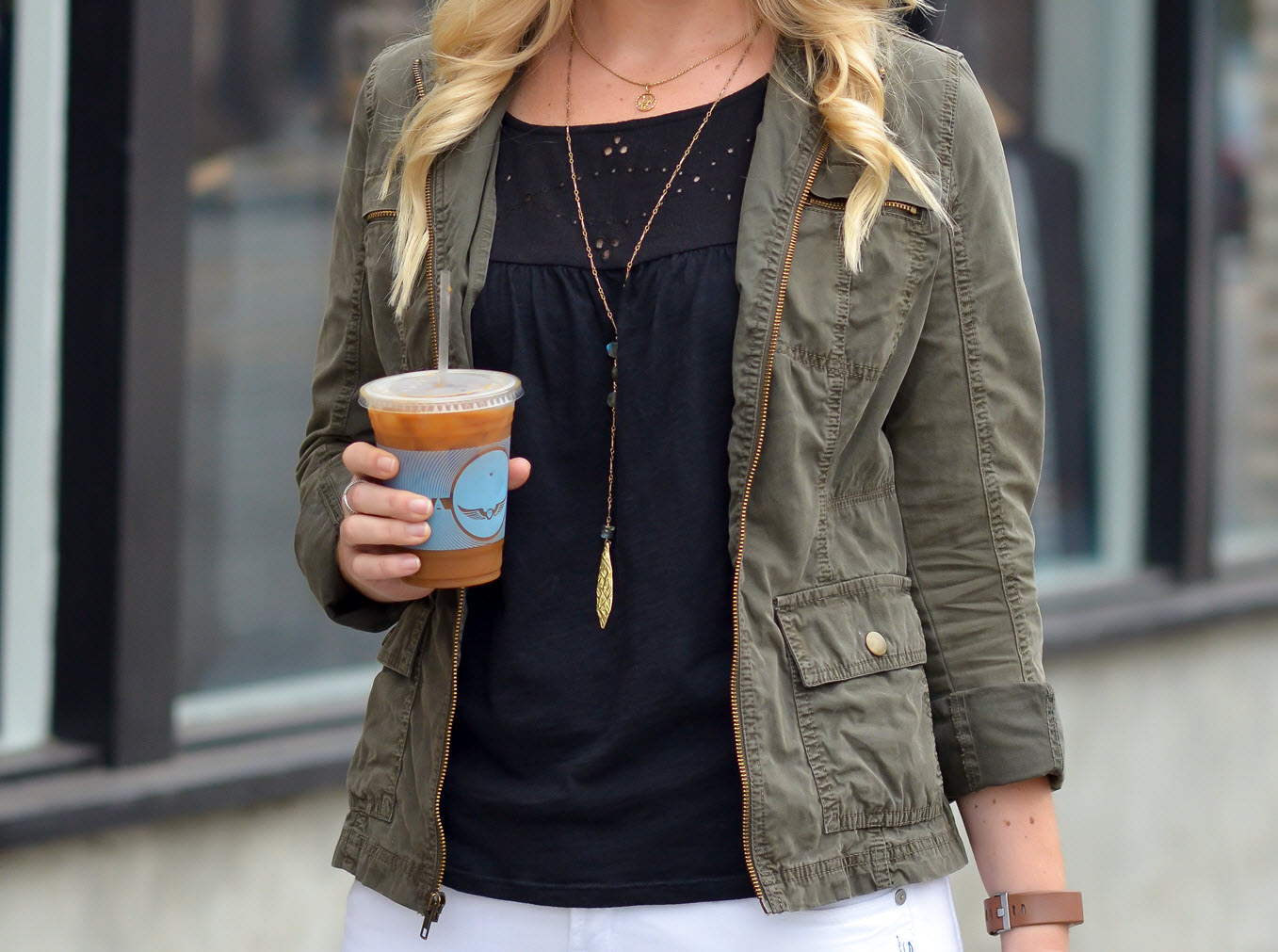 When it comes to downsizing your closet, know your style, and buying intentionally, it can be difficult to know where to start. In my experience, finding the right accessories and a few pieces of outerwear are a great place to begin. For lighter layers, I love an olive green piece. It's versatility has me wearing these military jacket outfit ideas again and again!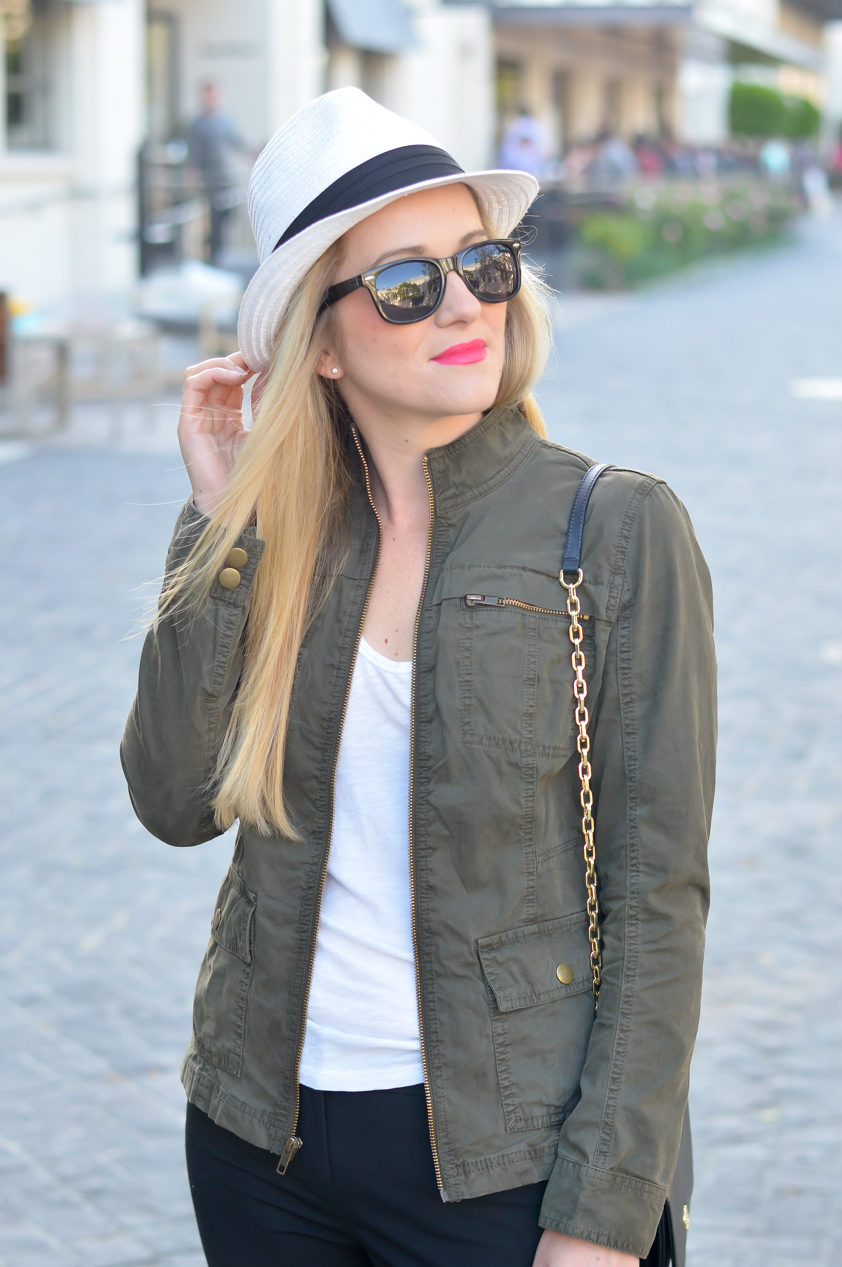 military jacket outfit ideas
While military jackets come in a variety of colors and styles, the olive green options are my favorite. it's a great neutral that pairs with with blacks, brown, white, blue, and even bright pops of color.
Most military jackets for women tend to be thinner, light layers (men's military jackets are often a completely different sartorial find). The lighter option is great for layers – over dresses in spring summer, over a few layers in cooler temps, and as a "just in case" layer in the summer (should you be out to the evenings).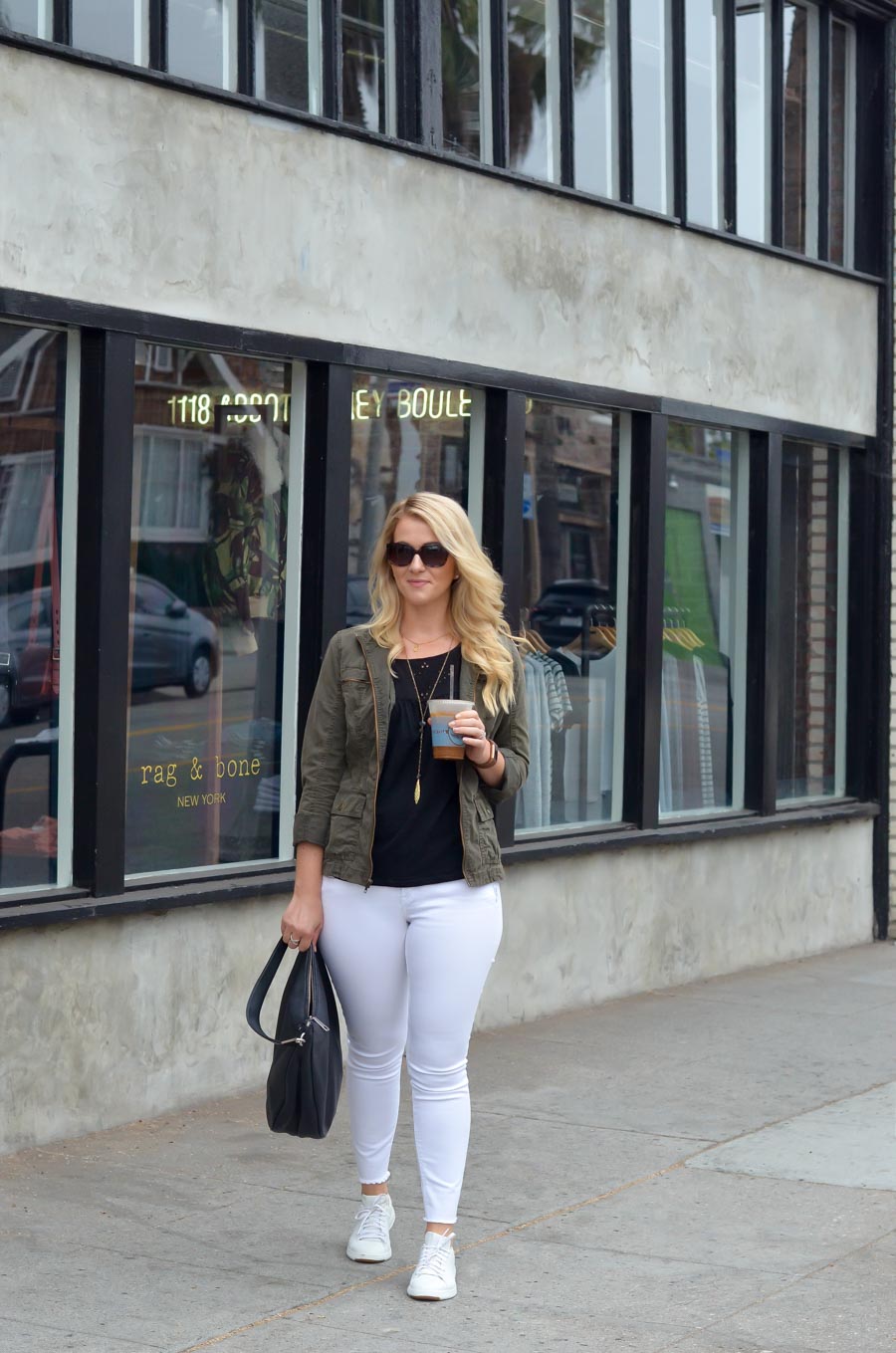 Outfit 1 – Fall Colors – In both of the above photos, you can see my basic military jacket outfit idea – layered over black and white (no it doesn't matter which color is directly under the jacket).
Because my jacket has gold hardware, I like to pair some of my gold everyday jewelry with it.

Versatile Outerwear for a Capsule Wardrobe
You all know I'm rather obsessed with my tan leather jacket. I wear it what feels like all the time – I'm big on outfit repeating! These olive green military jacket ideas are just as crucial in my wardrobe, however, deserve their own little love story.
I've had this outer layer for at least six years and it amazes me how often I reach for it – spring, summer, and fall. As you can see in all these military jacket outfit ideas, I really like the jacket with white jeans. But it's obviously perfect with black or grey pants and don't you just love it with the blue striped shirt?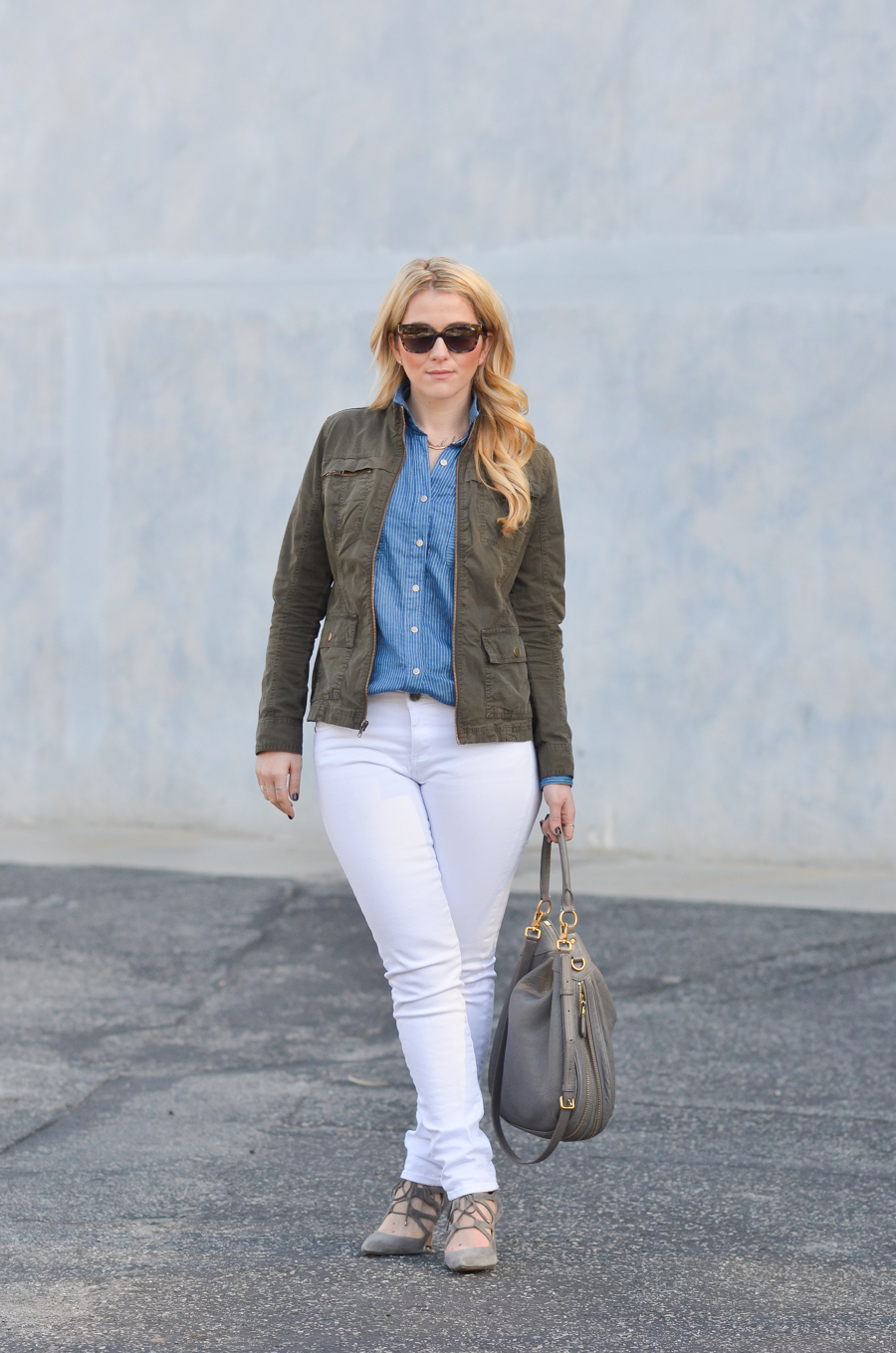 Outfit Idea 2 – Paired with light neutrals – Again with the white jeans, I know!!, but it's really the gray and lighter shade of blue I love here.

Read my Sarah Flint Perfect Pump Review. Use Sarah Flint discount code SARAHFLINT-CCLUCI for 15% off your first purchase.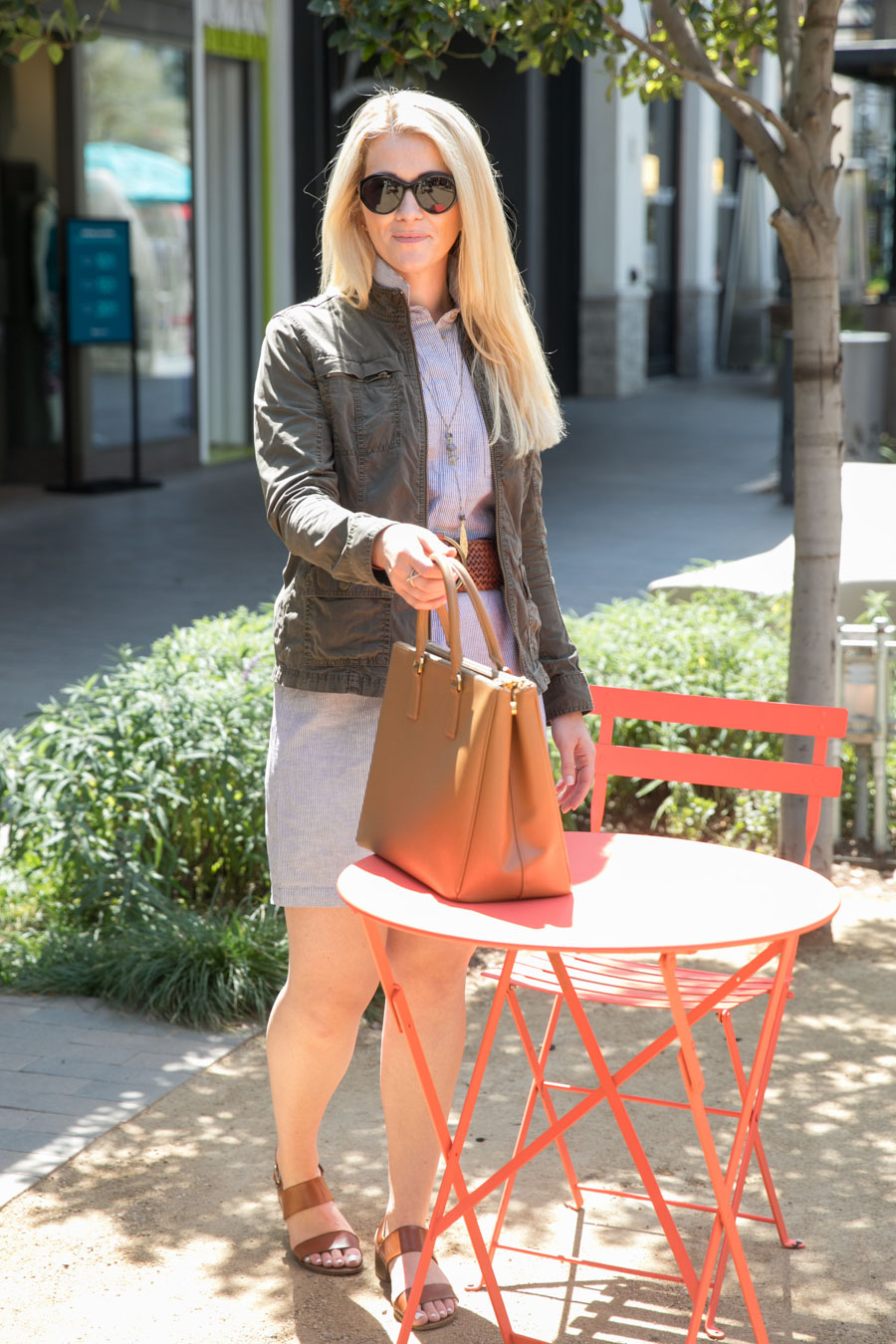 Outfit Idea 3 – Layered over a Dress – I know it's a rare occasion to see me in a dress, but, yes, it does happen. I don't own a dress (black, white, floral, or otherwise) that doesn't pair well with my olive green jacket. It really is the ultimate neutral. And since I tend to feel a bit less comfortable in overly feminine silhouettes or bright colors, this jacket gives me that grounded feel to rock any outfit!

Olive green military jackets are pretty popular right now. They're available in a slew of colors and styles – form-fitting to loose and baggy. I really like that I can layer a long sleeve shirt underneath this one but still have a tailored look, avoiding the bulk we all despise!
This olive green "utility" jacket is the closest I can find to mine! This looser, untailored one is a great option for something a little less constricting. You could also wear an olive green button down (order in a size up and leave button undone) in a similar way to any of these military jacket outfit ideas.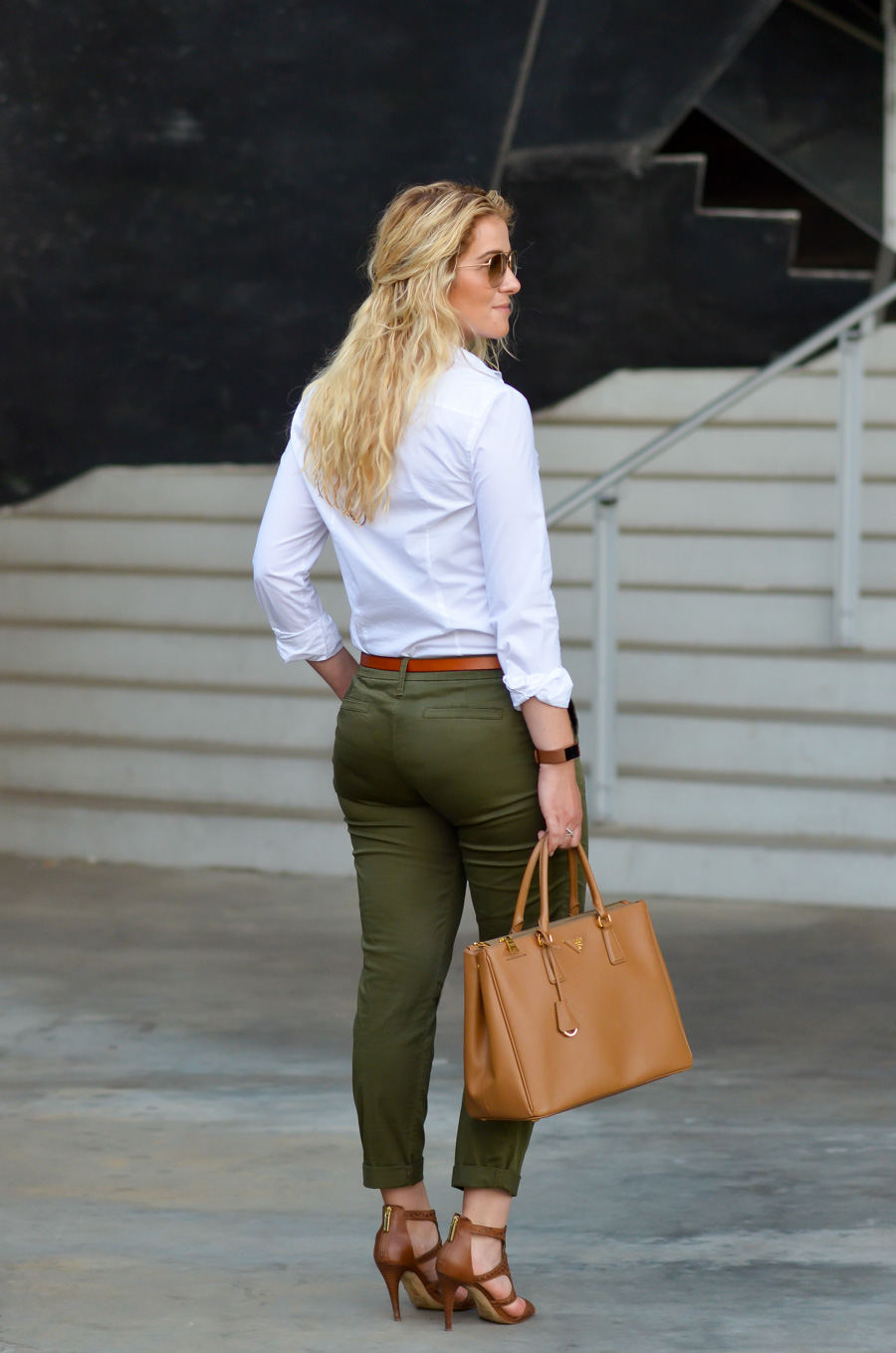 Outfit Idea 3 – Dressing down Trousers – One of my favorite ways to wear the jacket recently has been with an otherwise traditional business look of black trousers and a white top (casual top to button down). It's lighter than your traditional blazer, but still has a tailor cut and a neutral color palette.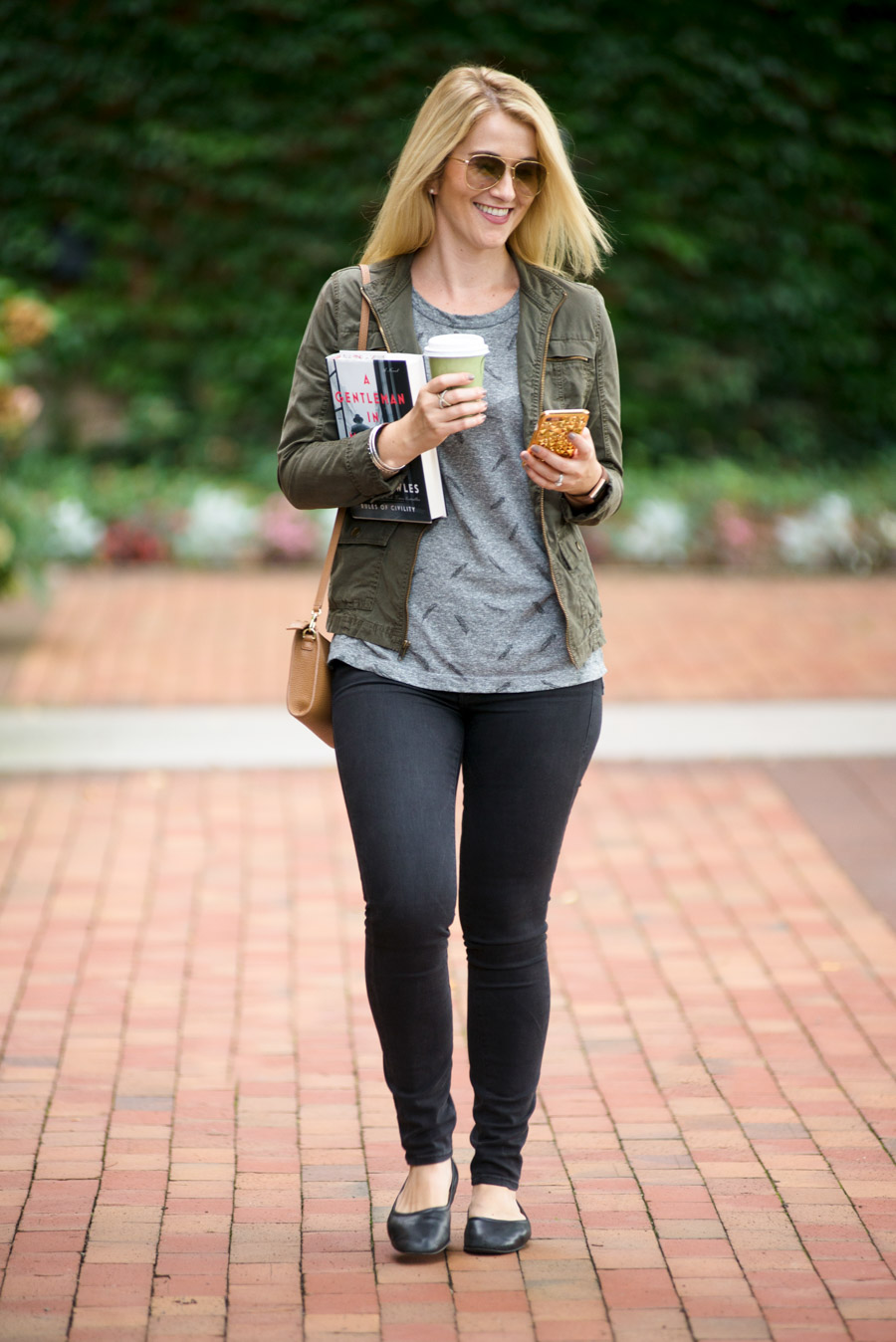 Outfit Idea 4 – The Everyday Layer – I live in jeans and tank tops as much as I can. The combination is truly my happy place. So it's no surprise to see that my military jacket outfit ideas includes just this combination!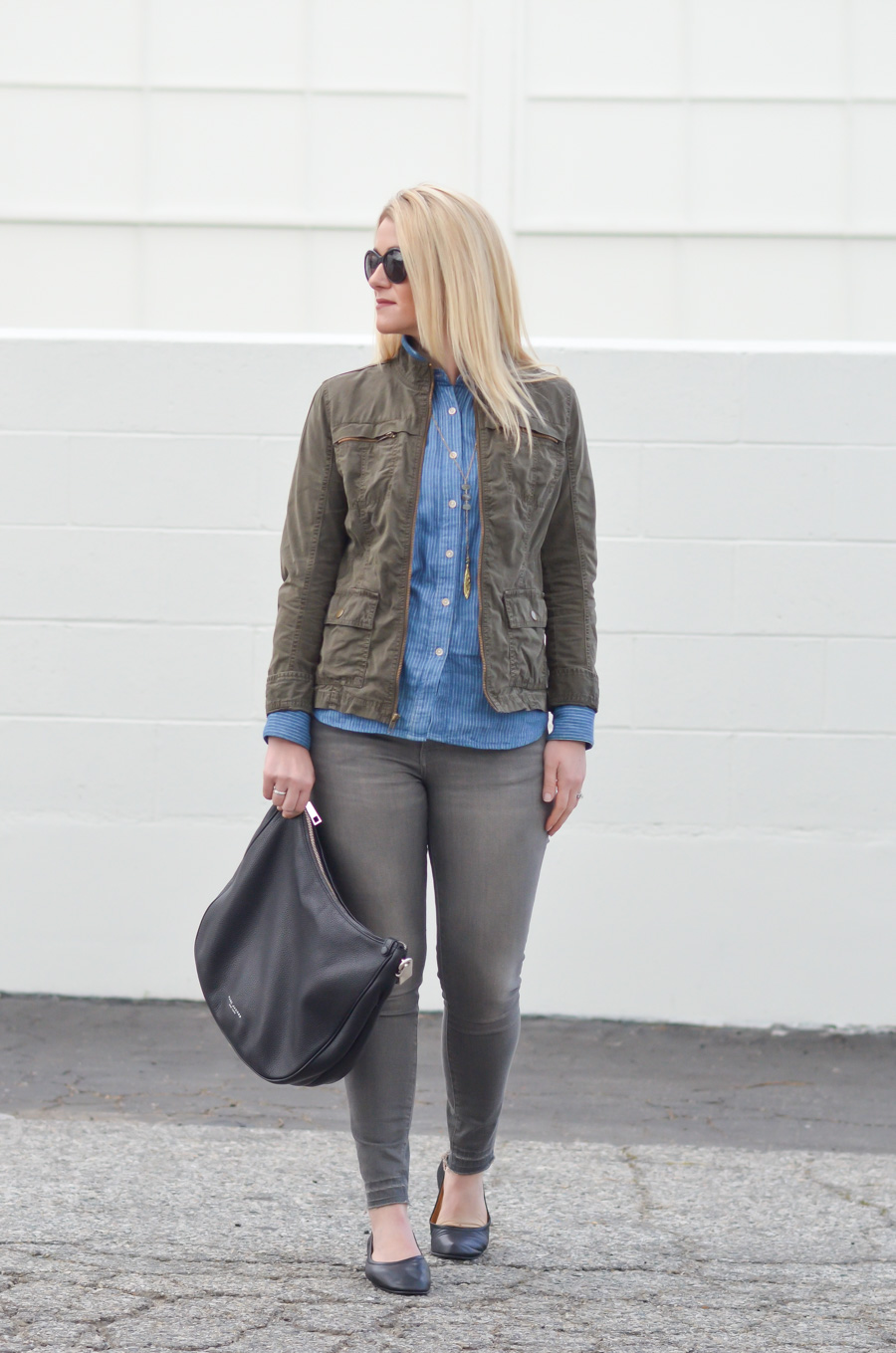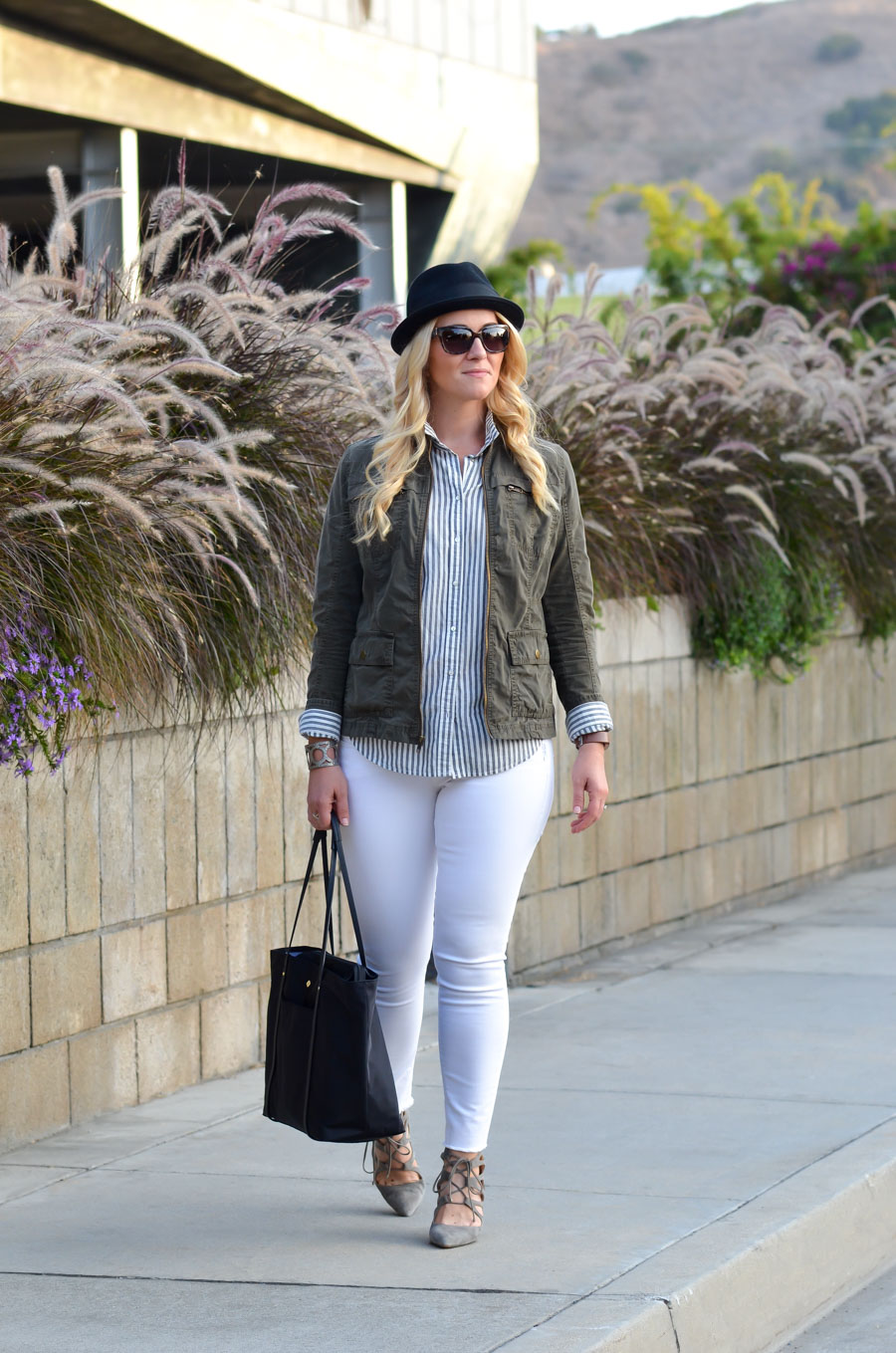 See this final look (great for a work meeting) in my best travel bags for work post.
Get these military jackets. . .