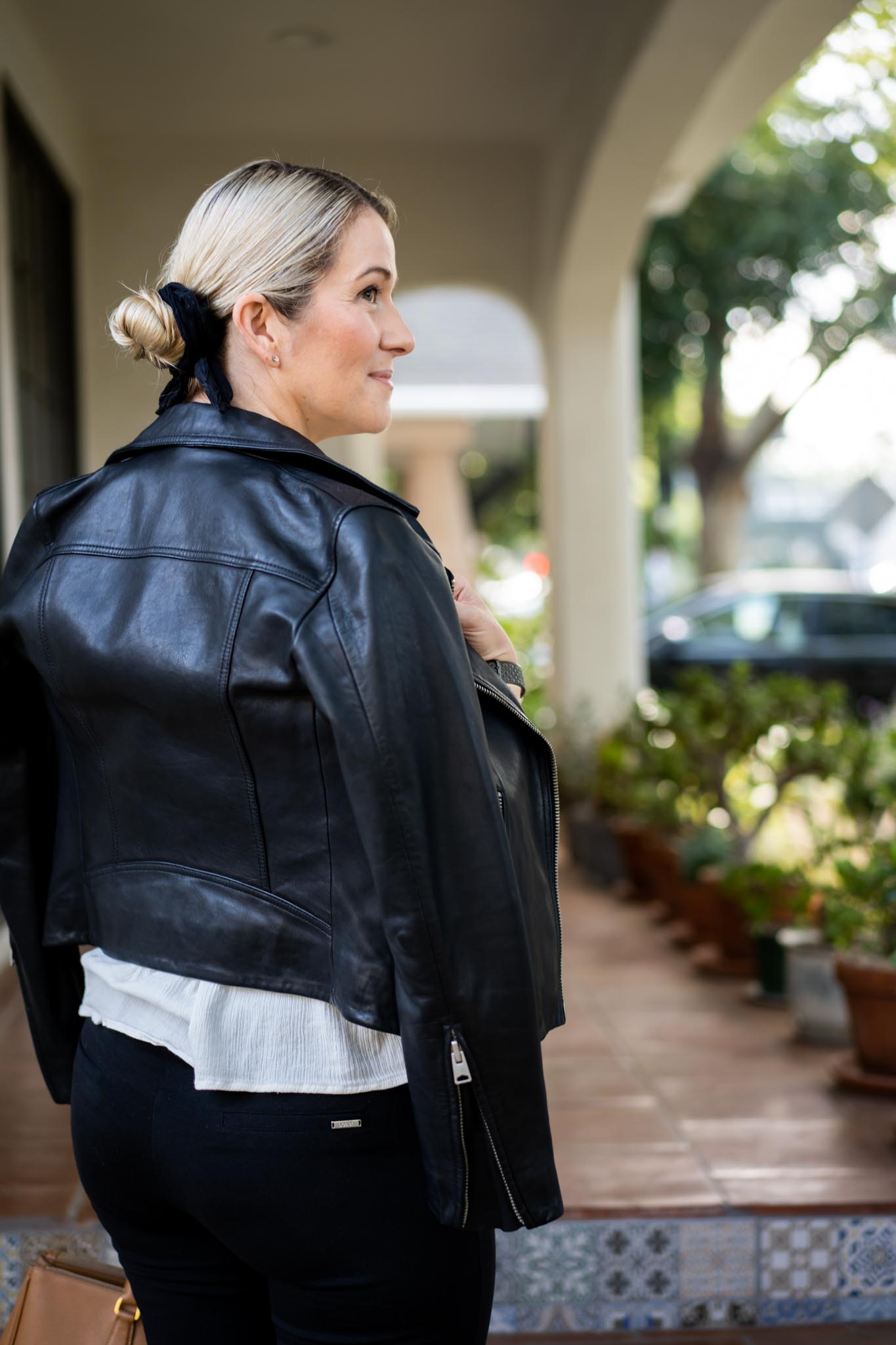 Ok. Six months in, and while I'm still not socializing like I once was, these Sarah Flint pumps have been a fabulous addition to my wardrobe! They're classic, comfortable, stylish, and sustainable!
USE SARAH FLINT DISCOUNT CODE:
SARAHFLINT-BALUCI
TO SAVE $50 ON YOUR FIRST PURCHASE
Sarah Flint Pumps Review
I first shared these Sarah Flint Pumps back in my first sustainable heels post.
Luxury shoe designer Sarah Flint is slowly working to add more sustainable styles and facets to her coveted collection of shoes.
The first shoe in the lineup (simply called the "Sustainable Steps" collection) is this perfect pump (round toe). And while it originally only came in this cognac and a black (truthfully all this muted color lover needs), they're now available in 6 colors (more below).
Additionally, the styles in the sustainable collection are growing with each season. Also included are the mary jane heels (ADORABLE!).
USE SARAH FLINT DISCOUNT CODE:
SARAHFLINT-BALUCI
TO SAVE $50 ON YOUR FIRST PURCHASE
Are Sarah Flint Pumps Comfortable?
Yep! So I think it goes without saying that no matter how wonderful a heel is, nothing will make it feel like Birkenstocks, but that's ok cuz they aren't meant to look the same.
The heel is 70mm which is a tall 2.75." This height isn't out of my wheelhouse, but these days, it's about the extent of it.
The block heel always offers more support and comfort, but the true comfort comes from the anatomical arch support as well as the extra padding added to the footbed and toe box.
How do the Perfect Pumps Fit?
The website says to order one size up and I absolutely should've listened to that when I ordered, opting for my normal heels size instead (I never said I was perfect)!
So they run a touch small. One thing to note is that the toe-covering has the angled cut, so you get a peek of the tops of your toes.
When I first put them on, I thought the shoes looked too tight, but they fit just fine!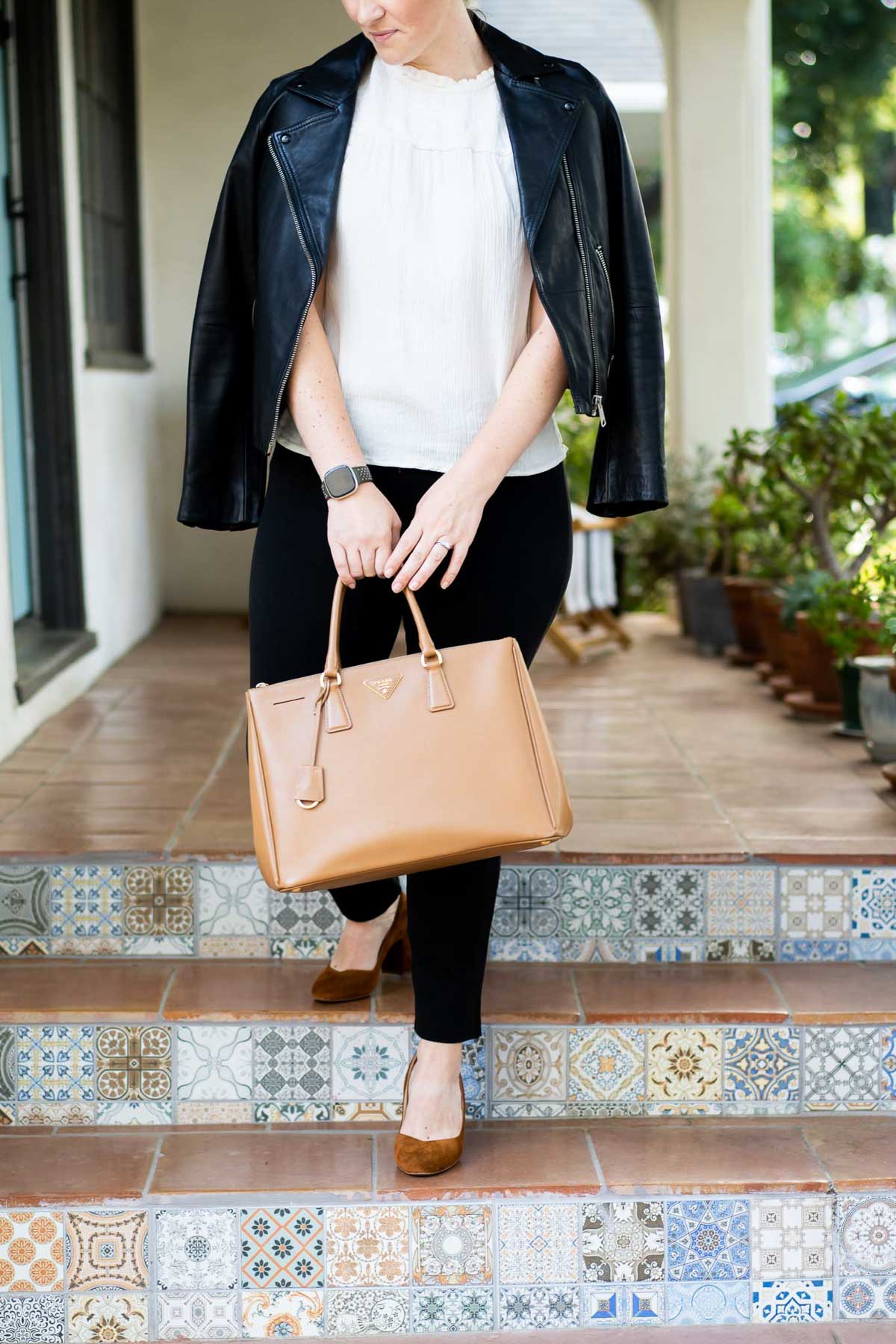 Are they Sustainable?
You know I'm all about learning and buying sustainable, stylish clothing and accessories. While the entire Sarah Flint line isn't perfect on the sustainability front (more below), the Sustainable Steps collection is pretty awesome.
The suede is sourced from an LWG (Leather Working Group) gold-rated manufacturer; the insole is manufactured with zero waste; the foam padding is biodegradable, and the outsole is made from 100% recycled leather, from manufacturing waste!
Cool, right?!
USE SARAH FLINT DISCOUNT CODE:
SARAHFLINT-BALUCI
TO SAVE $50 ON YOUR FIRST PURCHASE
Check out all these other stylish and sustainable shoe brands!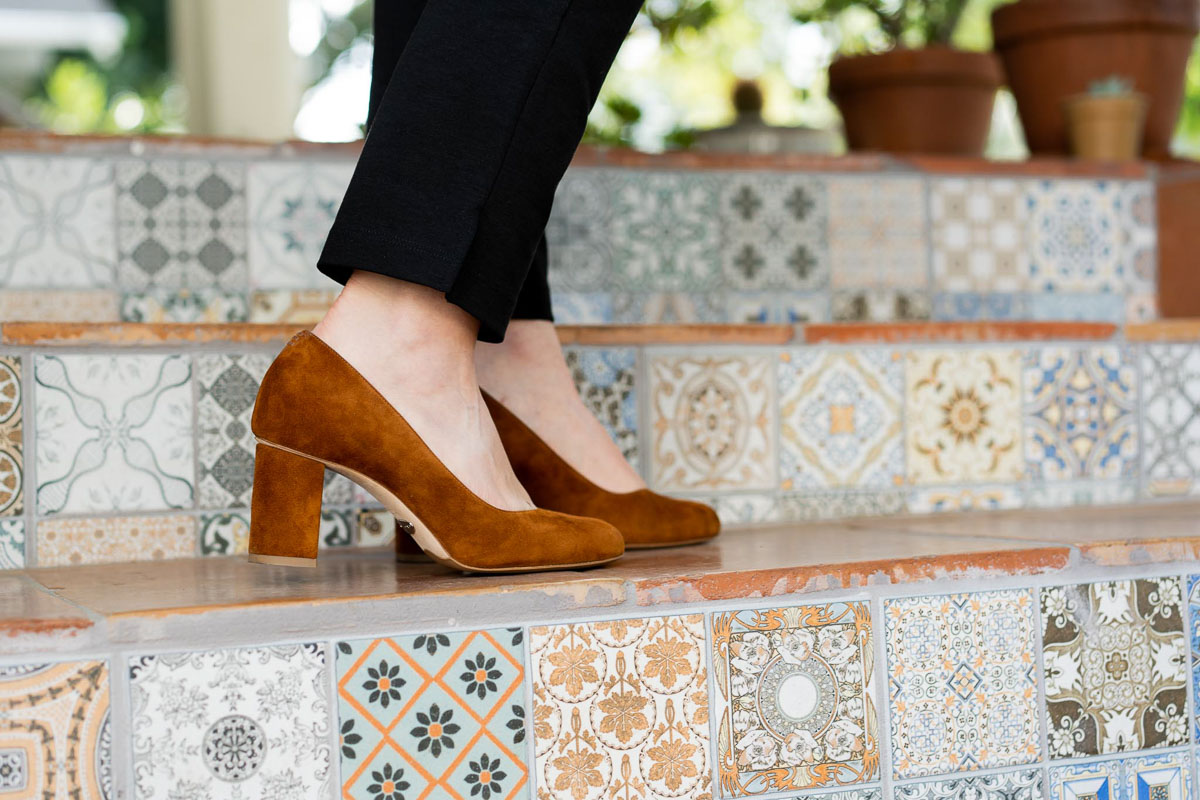 Sarah Flint Sustainability?
Ok. So the Sustainable Steps collection is a new component of the Sarah Flint line and while I'm ready for all her designs to be so sustainably sourced and manufactured, these things are far more complicated than I understand.
The entire line of Sarah Flint shoes preserves craftsmanship and their entire production occurs in Italy (sourcing to production). This keeps transportation emissions down, labor equity and treatment better, and helps to preserve a craft.
All shoes are also shipped plastic free. You can see the packaging and get all the details in this video – down to the compostable shoe sticks made from beets!
And with each new season, more shoes and options are added to the line!
Perfect Pump Styles
Ok. So originally the shoe only came in the 2 most needed colors – black and brown. Now, however, there are seven options, including a light blue, gray, navy, burgundy, and gunmetal lame! You can see all the colors.