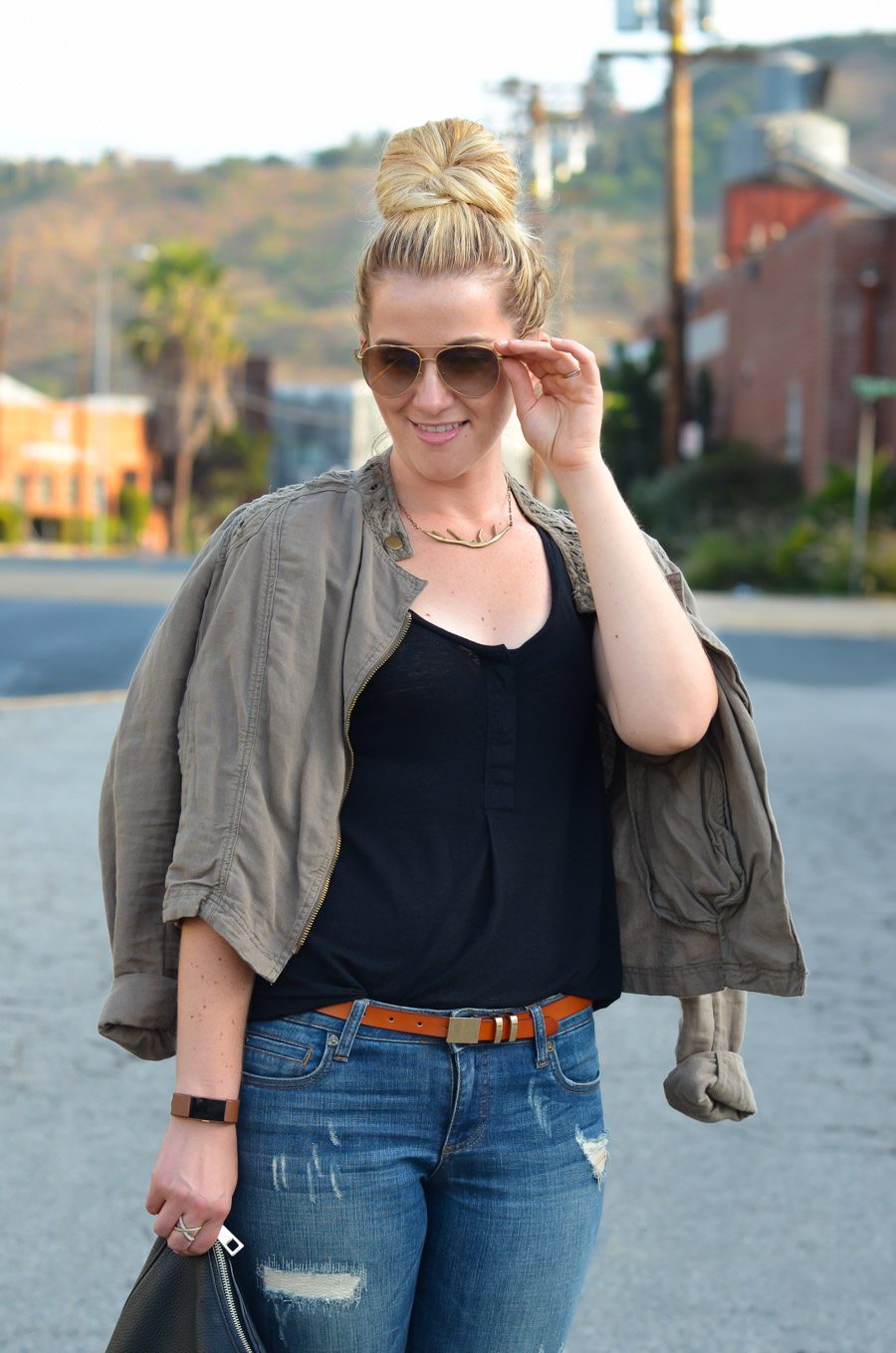 Look out world, it's birkenstocks + jeans all summer long!
I got my first pair of Birkenstocks in fifth grade. They were the classic look with weathered black leather and a back strap. I wasn't hip, but they were comfortable. When I was in college at Berkeley, I got my second pair of Birkenstocks – this time the sleeker classic, double strap in brown suede and I loved them just as much as the first pair.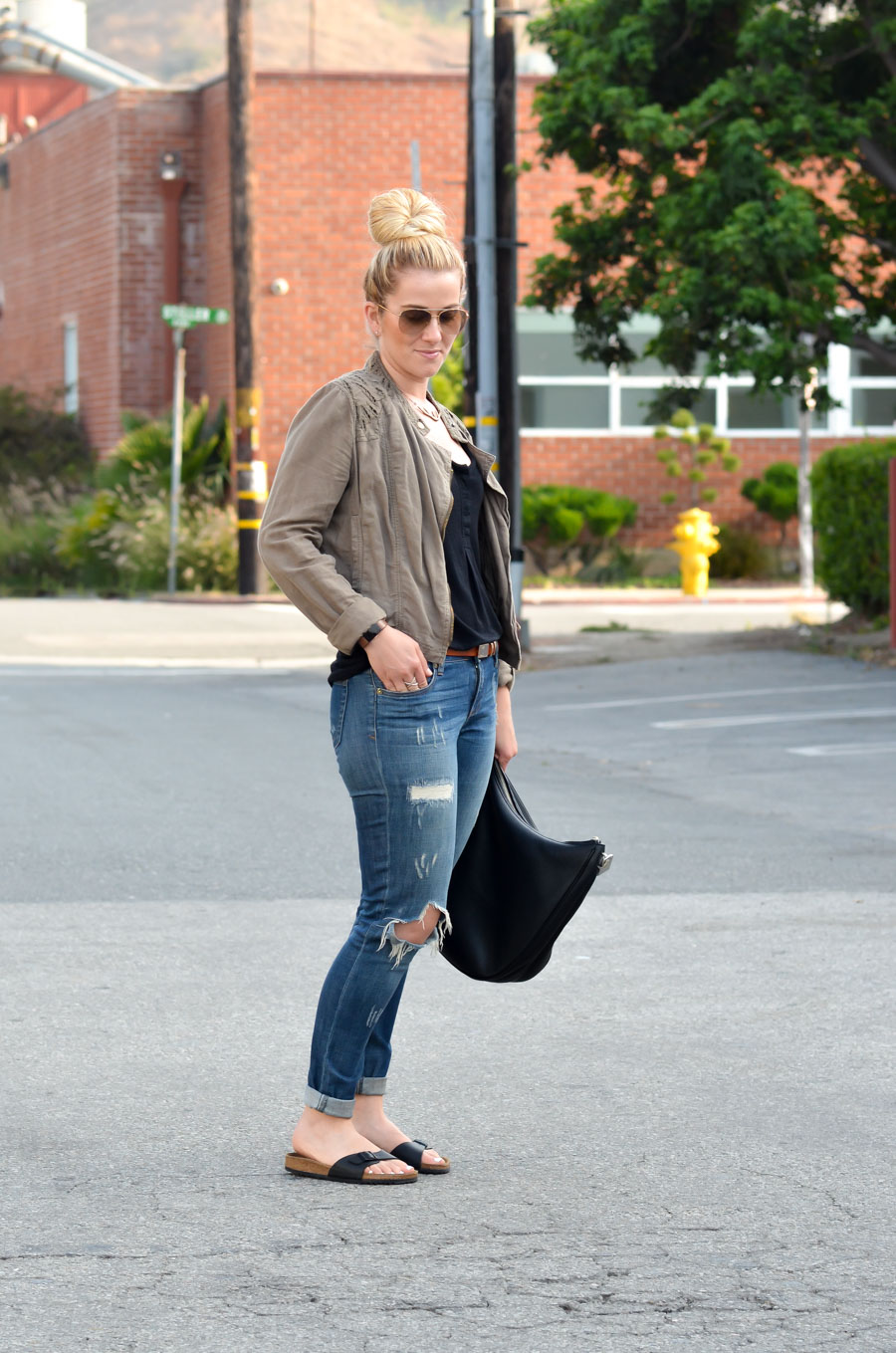 Sometime in grad school I stopped wearing them (probably when we moved to Oakland and sandals weather didn't really exist for me). And now it's time for round 3, because I just got another pair of Birkenstocks and I'm obsessed just like I was all the other times!
Caslon Tank (similar)| KUT from the Kloth Jeans | Free People Jacket
Birkenstock Sandals | Burberry Sunnies | Natalie Frigo Necklace
Marc Jacobs Bag (similar) | Dior Lip Glow Maximizer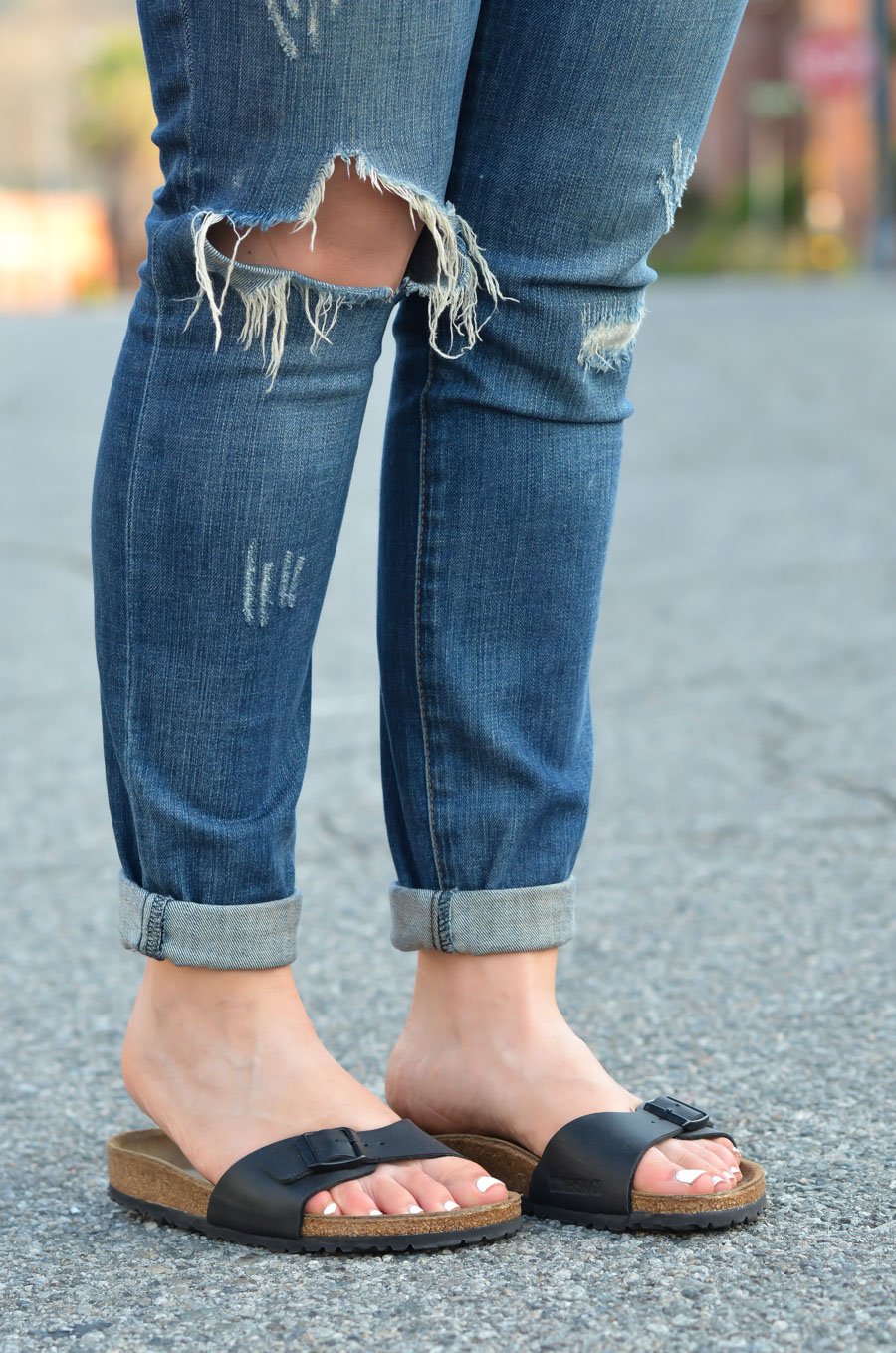 Birkenstocks + Jeans
These 'Madrid' Birkenstocks are a single strap. I was worried they wouldn't be as comfortable, but my fears were unfounded and I'm basically living in them nonstop. Running out for coffee? Birks. Dinner with friends. Birks. Travel? Birks. It's become a bit of a thing.
What can I say? Looks like this Birkenstocks +jeans ensemble are perfect for lazy summer days and these sandals are just so, so comfortable. I'm looking into getting another pair. Perhaps this strappier pair?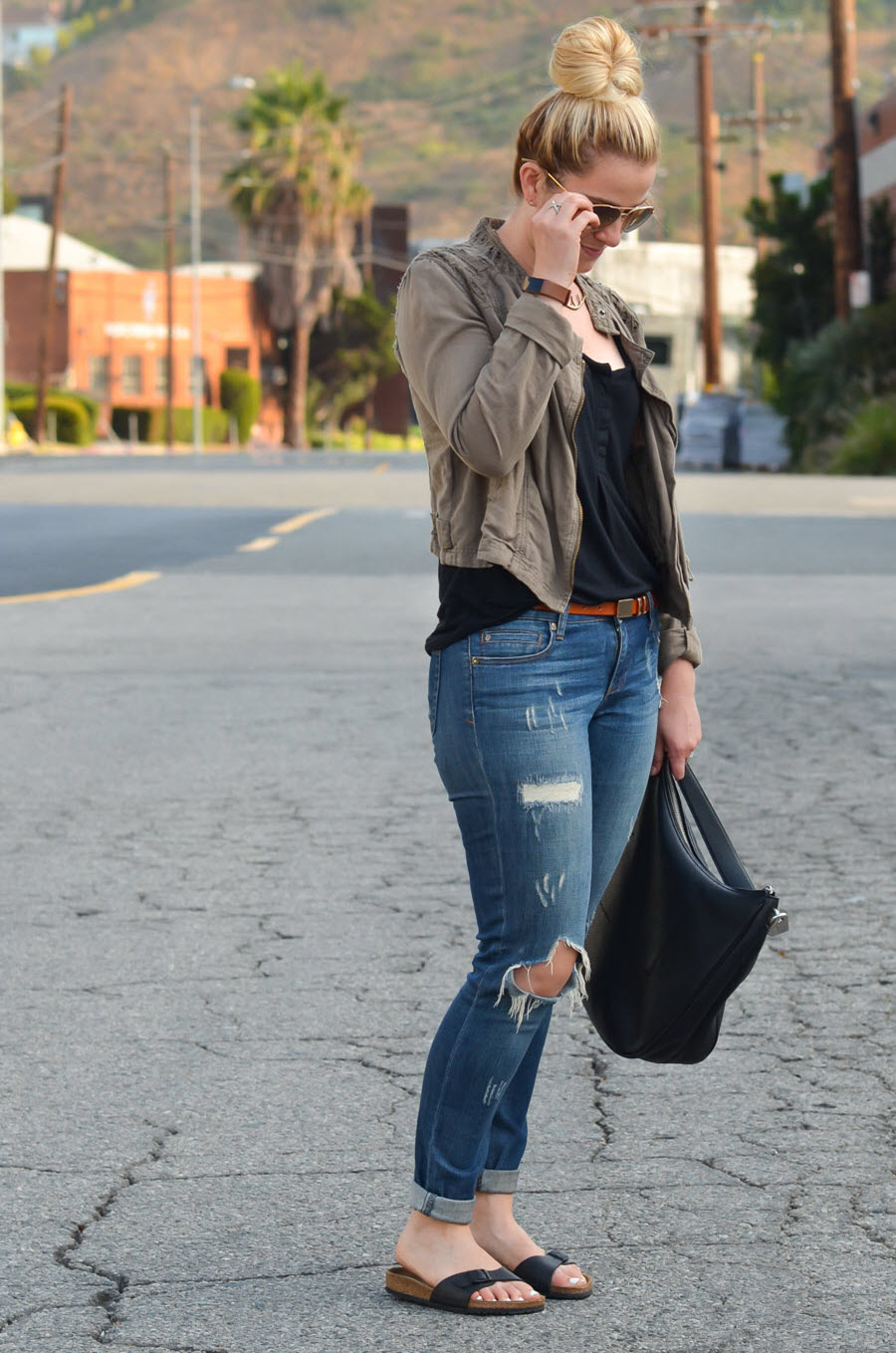 And on the topic of comfy, these Caslon tanks are wonderful! They're loose, long, and cool. I have one in black and one it white.
They're the perfect shirt to throw on. I've worn them with my regular bras (for small busts) and bralettes all with raging success (i.e. ultimate cool and comfort)!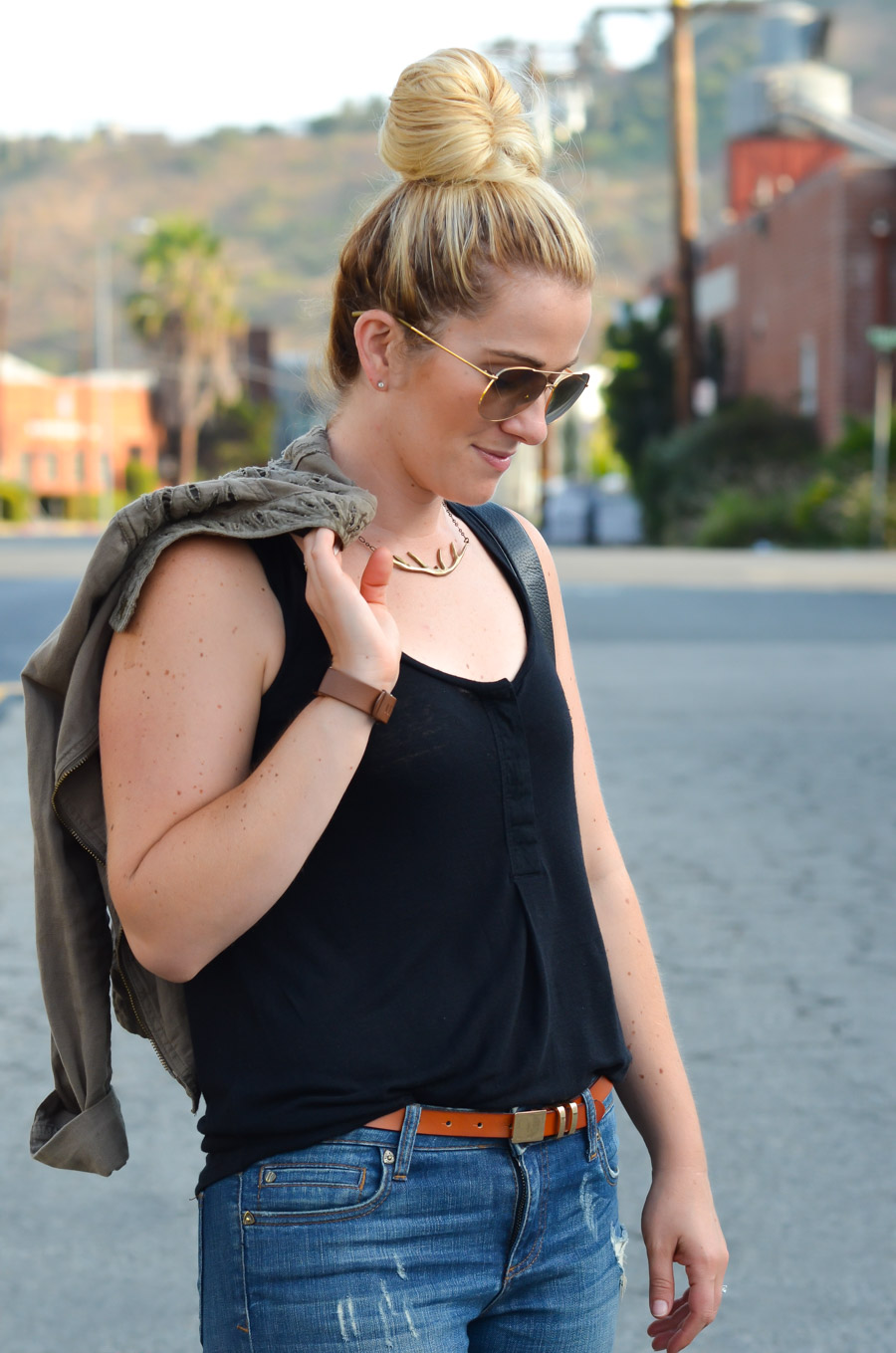 Love Birkenstocks? You'll love this mayari Birkenstock outfit and all these Birkenstocks for summer!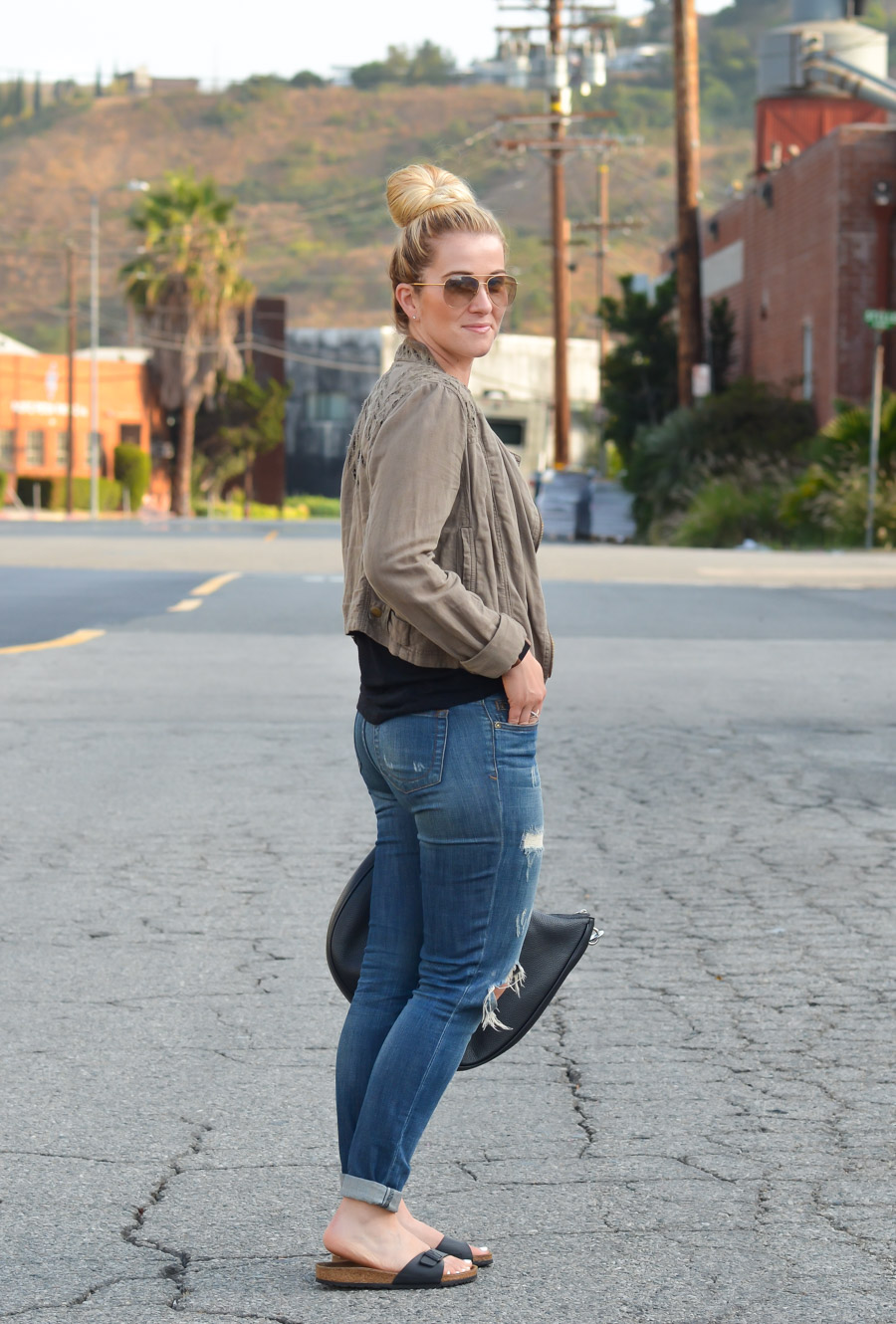 Get inspired by more outfit ideas with military jackets!
Get this Birkenstocks + Jeans look. . .