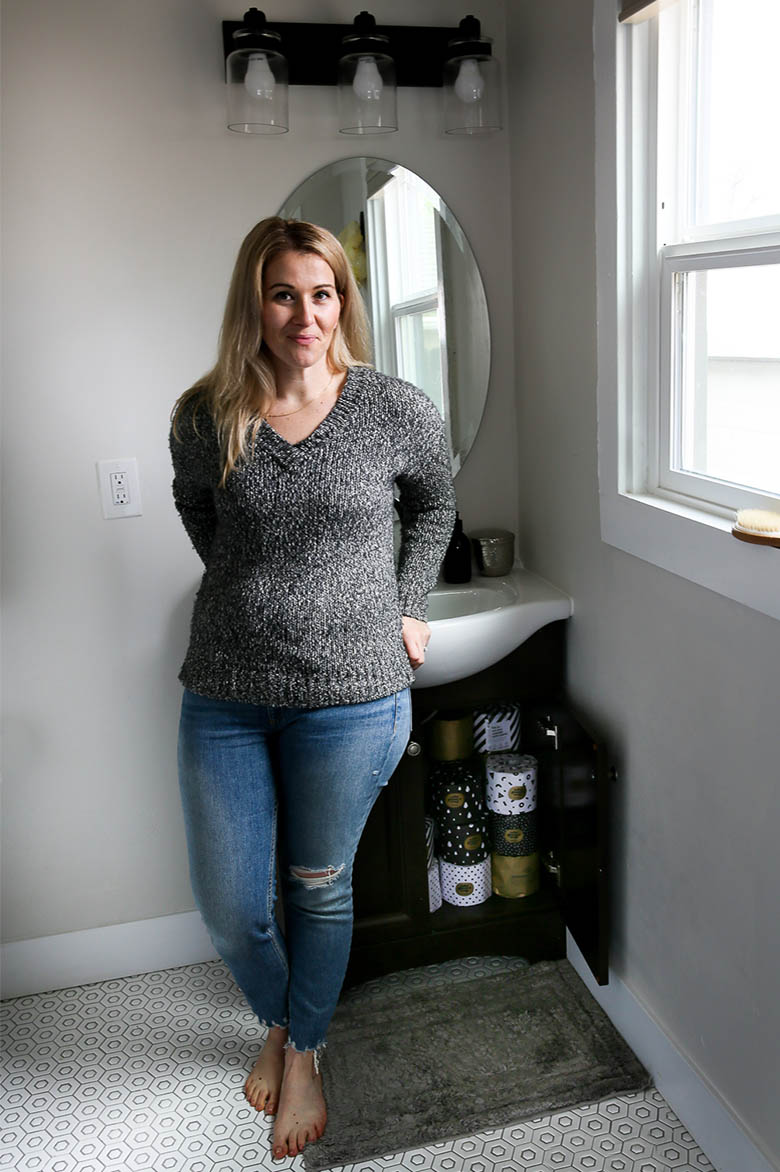 Of all the things I never expected to write about here, toilet paper is certainly up there (along with cloth diapering). But while I was nervous about bamboo toilet paper at first, I'm wholly on board now and don't want to use that traditional stuff anymore! So here is my (our!) complete bamboo toilet paper review!
Who Gives a Crap Sustainable Toilet Paper Review
If you've wondered about recycled or bamboo toilet paper, you're not alone. And if you have questions and concerns…you're still not alone.
We bought the "premium 3-ply" – a bamboo sustainable toilet paper from Who Gives A Crap. I cheated a bit in that my friend (the same one who introduced me to the best natural deodorant for sensitive skin) gave me a roll to try before buying – because that's what friends do, right?
At first feel, it seems thin and ineffective, but when you use it, you'll see that looks can be quite deceiving and it works quite well.
It's certainly not rough and it's actually more absorbent than you think!! It isn't as cushy, fluffy, and cloudy as the premium, ultra that you may be used to, but we think it's totally fine and have had no complaints in three years of use!
The other question I get asked a lot is how often we order. Our first box of 48 rolls came in December 2019. We still had some of our old TP in the cupboard, so we didn't get our next shipment until August 2020 (8 MONTHS!). Next was May 2021 – 9 months. January 2022 – 7 months. And then just recently again here in September – 8 months.
Our subscription is set for every 8 months – conveniently. Every time we're set for a new shipment, they send an email and I defer it for how long we might need. And, often, I defer it a time or two more – until we're ready to store all that TP!!
At first I felt it was an acceptable replacement for the plushy rolls, but after a while, I really began to prefer it. While super fluffy TP and super thin TP often leaves shreds behind, the bamboo toilet paper absolutely does not!
It's one of my sustainable bathroom swaps and it even made it into the 10 easy products swaps to make this year!!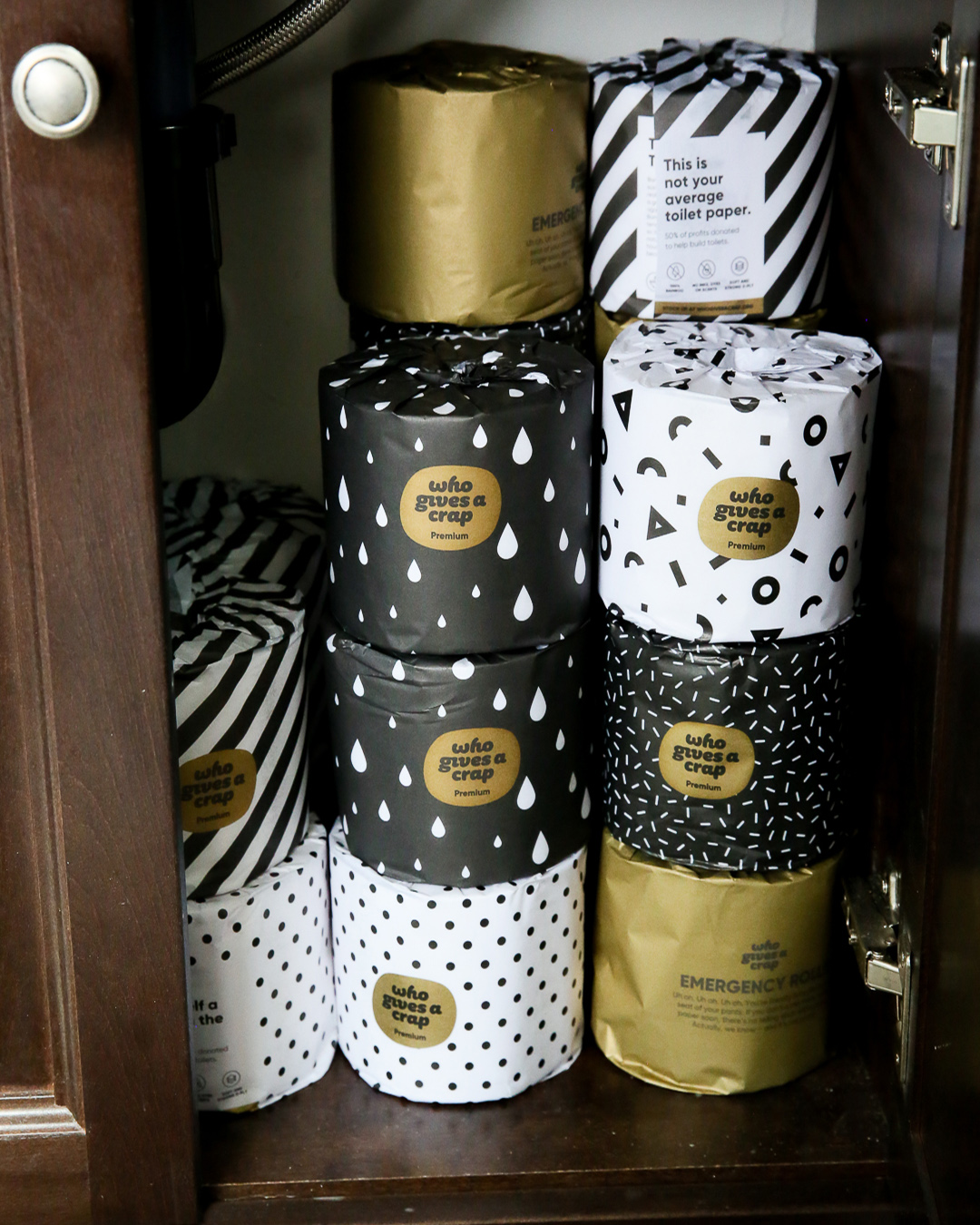 Recycled Paper Toilet Paper
Who Gives A Crap also offers recycled toilet paper. It's made from recycled office paper. A few of my friends have this in their home. They love it and I've had the opportunity to try it as well.
I think it might be marginally thinner than the bamboo, but I don't notice a major difference. The sustainable toilet paper company also just announced that all of their recycled rolls were going to be made exclusively in the US, drastically cutting down on transport emissions!
So are you ready for sustainable toilet paper? Get started here!
Get all my sustainable product reviews for everything from clean beauty and home products to sustainable fashion brands!
How to Store Lots of Toilet Paper
48 rolls is a lot of toilet paper – let me tell you. Below is how we store it all. Because space is limited and because shipping is pretty fast, I defer shipments until we have about 5 rolls left in the house, so all our storage space is available for the new box!
Small Home Storage Tips
Also check out towel & blanket storage for smaller spaces, how to store all your reusable bags, and purse storage!