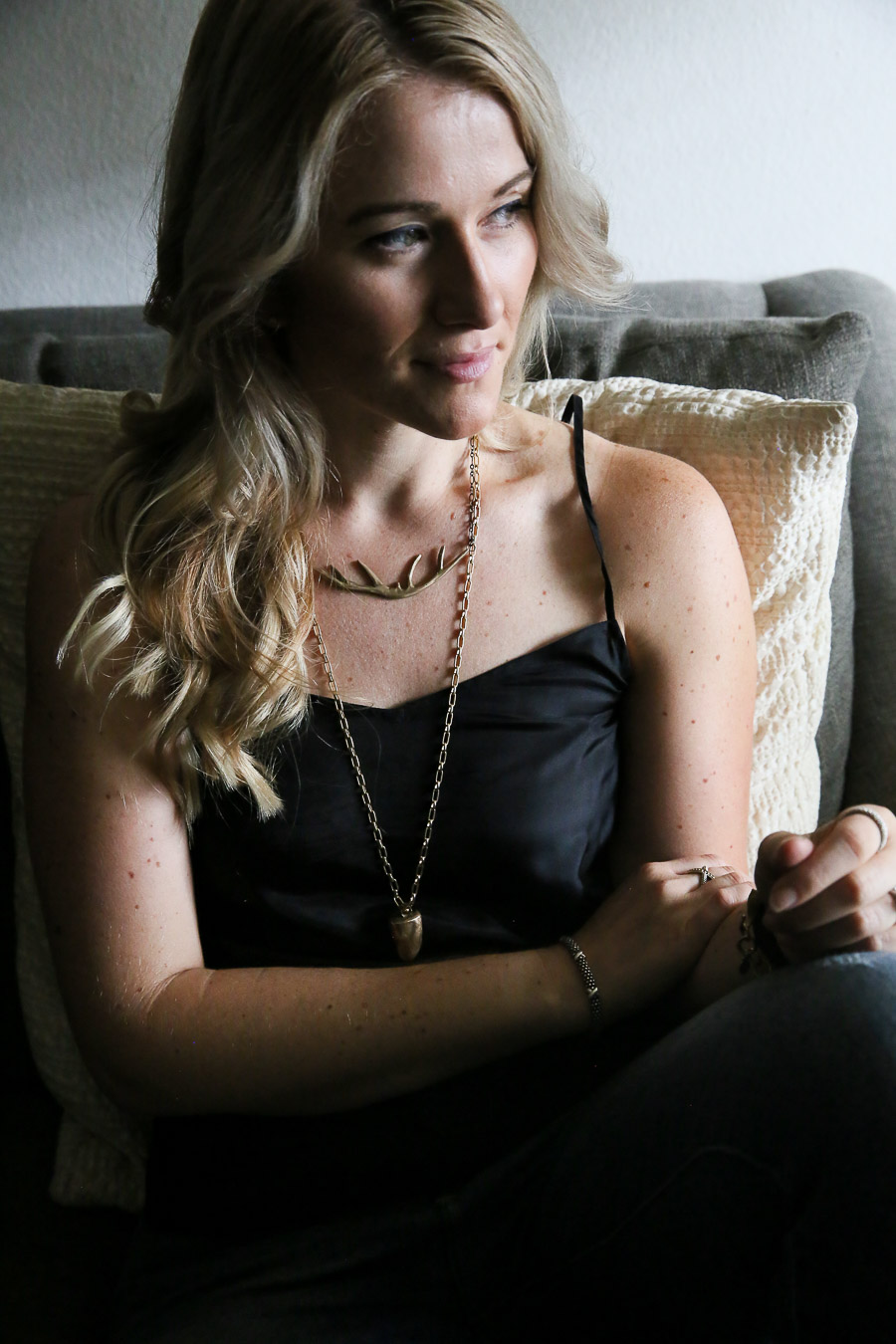 I spend quite a bit of time talking about my outfits and all the brands I've come to love. One of the things that doesn't get talked about much, here and on other blogs, are those very necessary layering shirts underneath all the cute clothes.
Wearing a tanktop under a shirt or multiple shirts and sweaters can make such a difference in surviving the elements. While your stylish big coats are certainly necessary in cold climes (as well as a good pair of thermal tights), these first layers make a very noticeable difference.
It's interesting because these tank tops get far more wear in cooler months than summer. They're a little too snug for me to wear openly in summer, but they are PERFECT for adding an extra layer of warmth.
The great thing about each of these layering shirts is that they're durable, comfortable, and long enough to tuck in…

Best Layering Tanks
I don't do a lot of shopping at H&M, but these jersey tanks are one of my absolute favorites. They're super sleek with no lines and are just $6. I think they're usually 2 for $10 as well, making them even less expensive. They come in a variety of colors. I have black and olive green at the moment.
I've been wearing these B.P. camisole tank tops from Nordstrom since Junior High. They're only $12 and they last and last. Nordstrom seems to only be selling them in four basic colors online at the moment (all musts in my world), but they are available in at least 10-15 colors in stores and, usually, online.
Best Layering Long Sleeve Tees
For long sleeve tees, I swear by one of two standards. The first is the "perfect fit" long-sleeve tee from J. Crew. I've had these for at least three or four seasons. They run $30, but J. Crew frequently has sales (including 30% off today!). They currently come in six colors (but I've seen them have as many as 17!) and are available in sizes xxx-small to xx-large – literally something for everyone!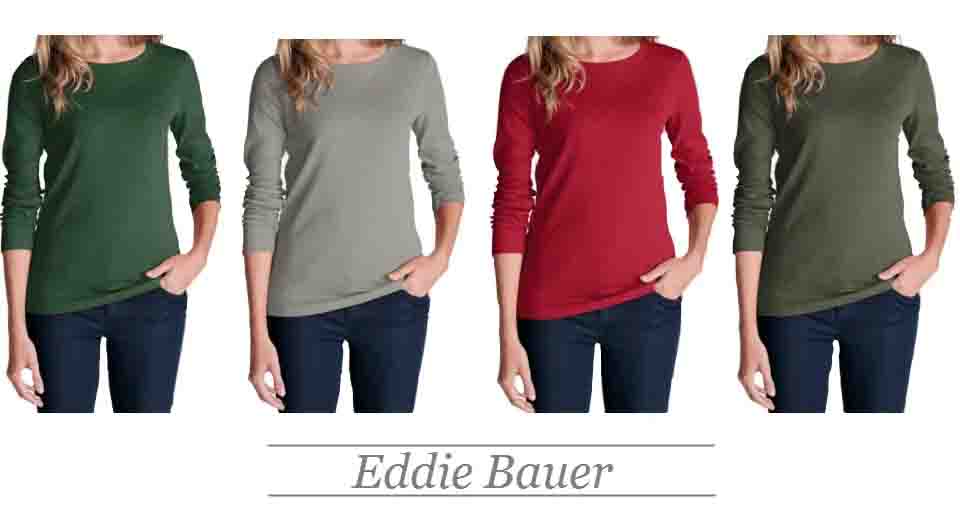 The second long sleeve workhorse is the "favorite long-sleeve" shirt from Eddie Bauer. It's available in ten colors, running in sizes x-small to xx-large with petite, regular, and tall options. I have the x-small which is form-fitting for sure but GREAT layered. It sells for $25, but Eddie Bauer also frequently offers sales including 30-50% for the next ten days!