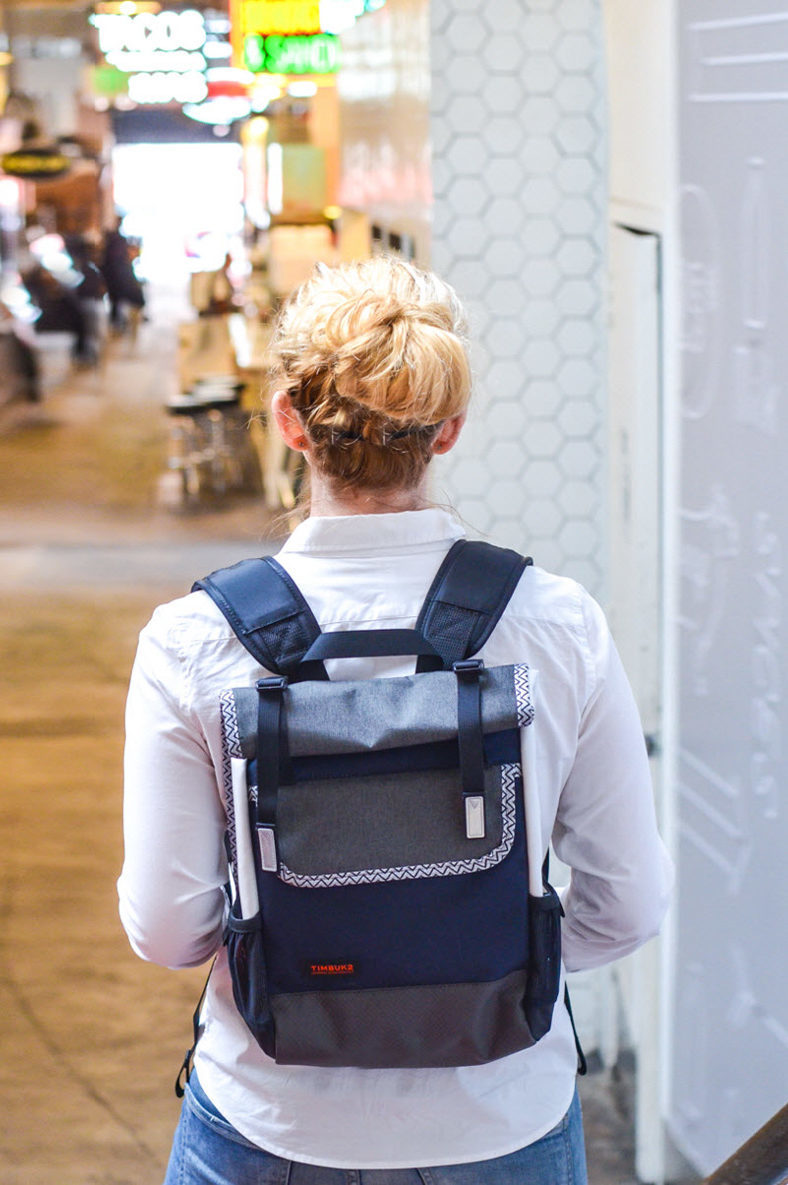 Last Fall, I had the opportunity to work with Timbuk2 to help them introduce their new women's FEMME line. As part of collaborating with them, I was able to pick out a few bags and now, months later, my guy and I are both absolutely in love with the bags. We're obsessed with their look, their durability, and their versatility. Because of how much we love those bags, I wanted to share a few of them that I use all the time, starting with this customizable Mini Prospect Backpack review…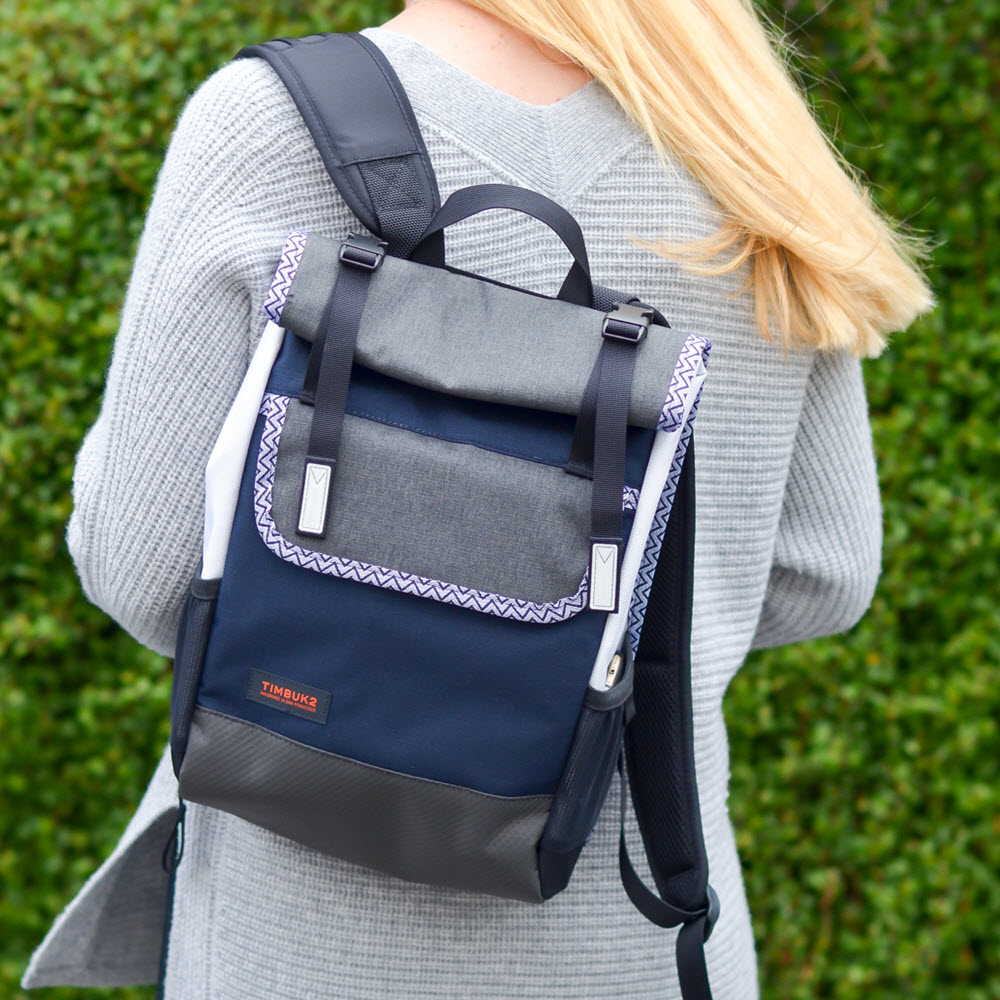 Prospect Backpack Review
This mini backpack is actually quite deceiving because it holds so much. I did a flat lay at the bottom of the post so you can see just how much I can get in there, without it being stuffed (so I can probably fit more).
The size doesn't change, but you can customize up to eight different features about the bag down to the color of the TIMBUK2 label. I made my black and orange to show a little bit of pride for my SF Giants! For the body of the bag, I opted for navy, gray, and white with the fun striped binding.
It also has water bottle pockets, which I actually use to hold my phone, keys, chapstick, etc. while I'm out and about.
They also have water-resistant materials and quite a variety of neon colors and patterns. You could have a field day just playing around with all the different options!
I love that I can fit my laptop, planner, and daily necessities in the bag. It's great for walking to my favorite coffee shops to get a bit of work done without having to schlep my larger work bag.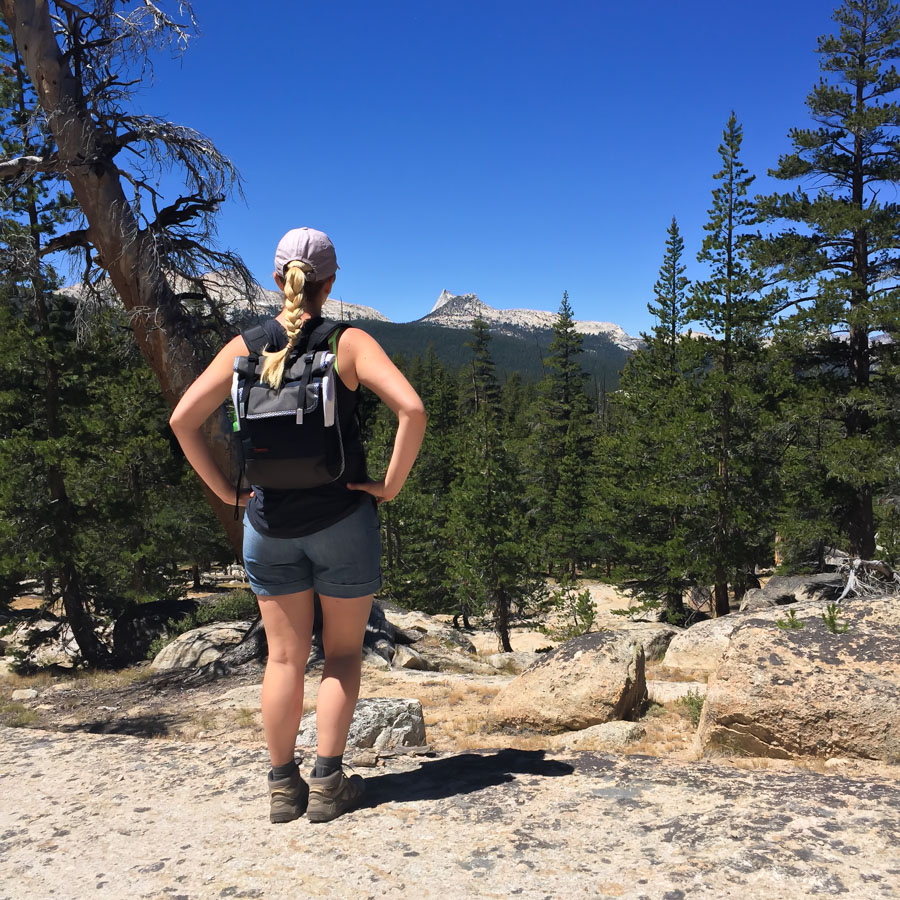 Last week in the Eastern Sierras, I really put my bag to the test. I took it on our hikes and it did not disappoint. I lugged lunches, water bottles, and sunscreen to the top of the hills and back down. It was super comfortable and did well on the hike.
Overall, I couldn't be happier with my mini backpack. I adore backpacks and this one is a wonderful option that's versatile and durable! It comes in a larger size that you can also customize. You can also find TIMBUK2 bags at Nordstrom though those aren't customizable!