I think everybody needs that chic and comfortable outfit in their arsenal. This black sneakers outfit with my sweater and leather jacket in my current go to and I CAN'T get enough!
I was up in Northern California the first part of this week and it started pouring Tuesday. And then again on Wednesday. I got back to LA and it was raining here too. Winter weather can be such a headache, but when you're safe and warm inside watching nature happen, it's always such a humbling moment, isn't it?
I just love watching rain and snowfall – a friendly reminder that the world will continue no matter! This black sneakers outfit, however, is only good inside on these blustery days, but last week when I shot these photos, it was a perfect ensemble for early spring and wonderfully enough it's great for today's partly sunny forecast…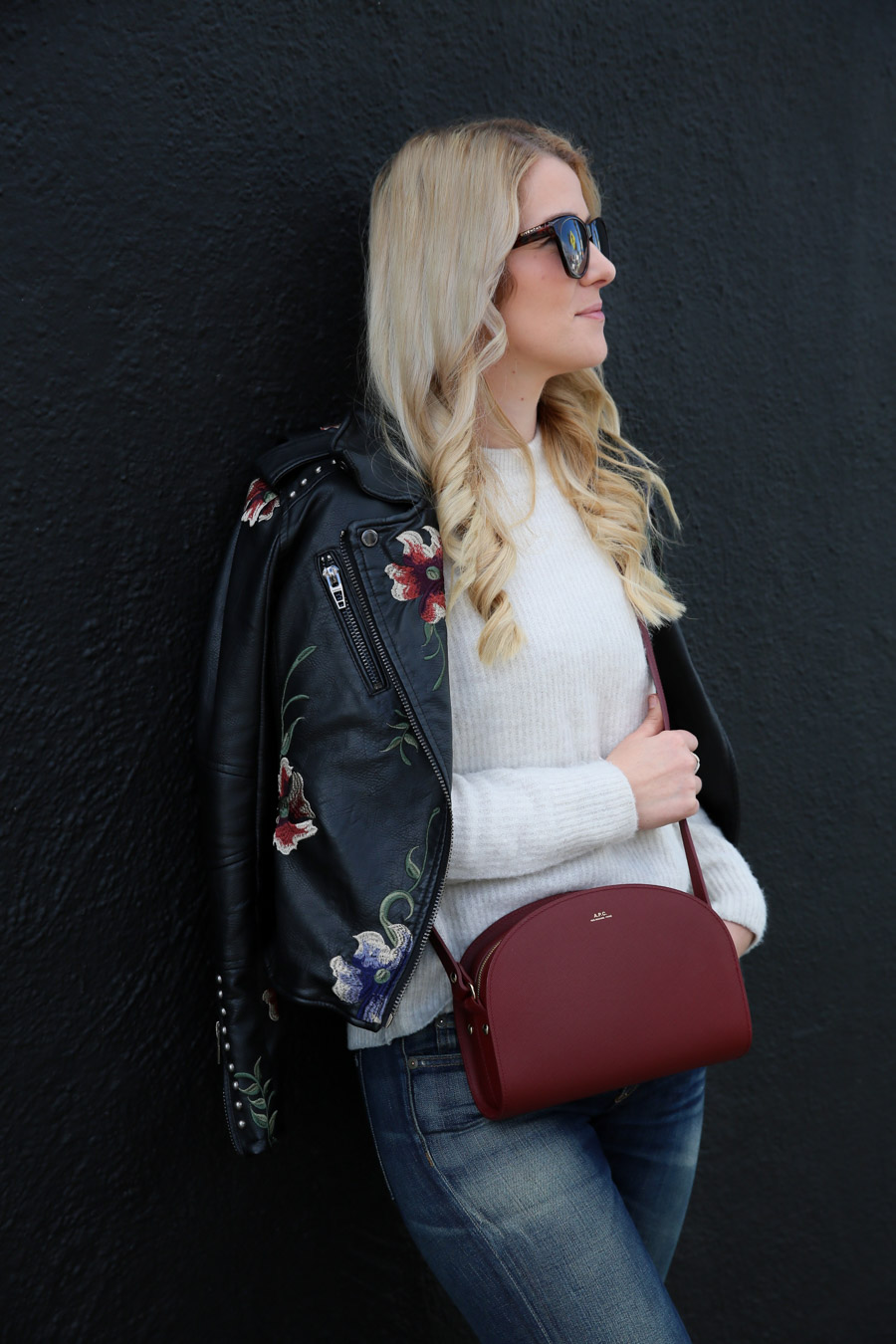 Blank NYC Jacket | H&M Sweater
Rag & Bone Jeans | ECCO High Top Sneakers
APC Crossbody Bag | Givenchy Sunnies
Black Sneakers Outfit | how to style black sneakers
These high top sneakers are probably the most comfortable shoes I own! They're made by ECCO so they're BEYOND COMFORTABLE, but they're seriously so on trend, so chic, and so much fun to wear.
My husband is still eyeing them in men's and I still get compliments from men and women alike whenever I wear them. They're available in white, but I'm not sure I'm cool enough for white high top sneakers just yet! #workinprogress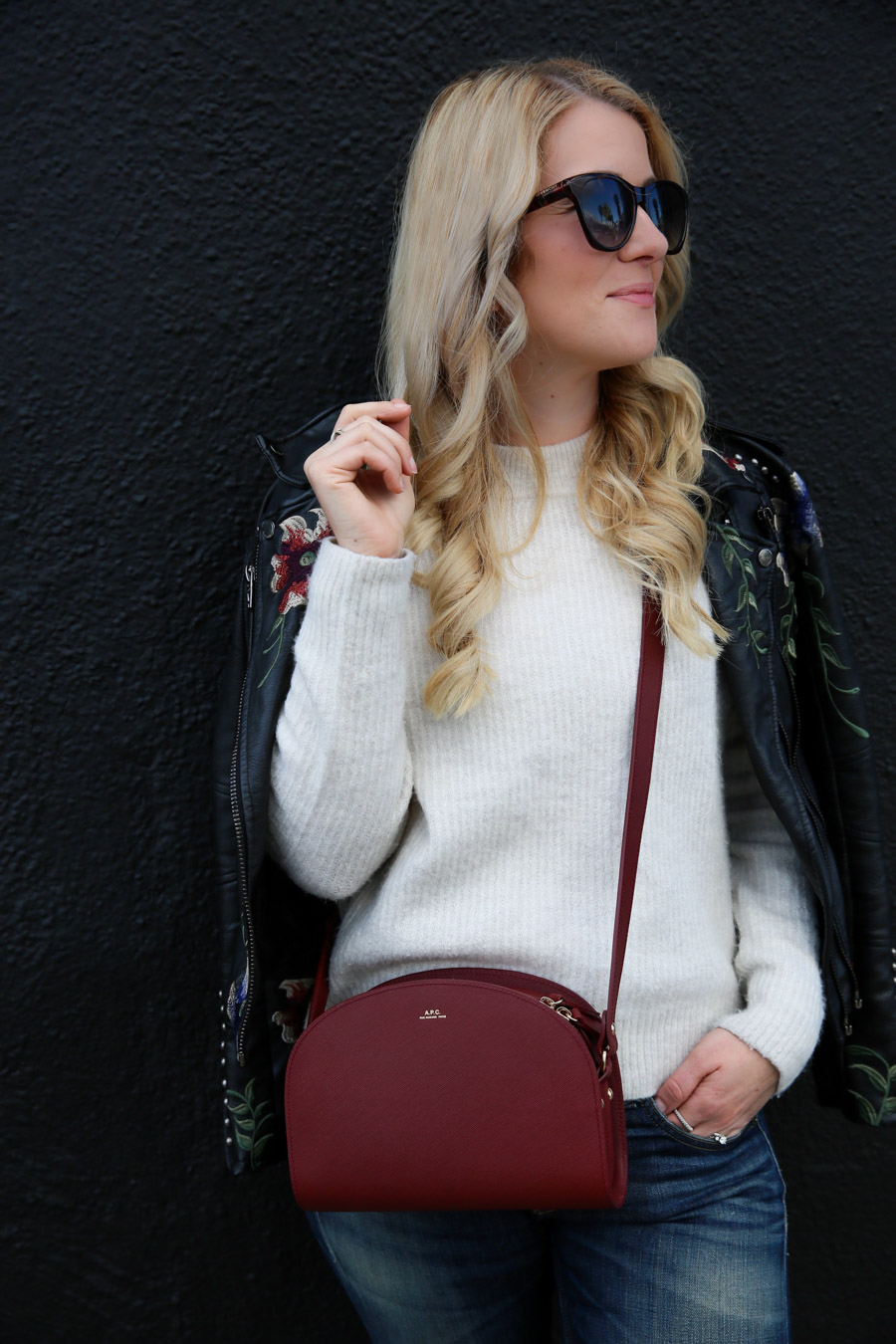 I do, however, have my go to black sneakers outfit figured out. I love these slightly longer jeans with a straight leg opening with them. Paired with my leather jacket, my favorite white turtleneck sweater, this new crossbody bag I got for Scotland, and I'm ready to go!
I wore this fairly chic but super comfortable outfit last week when I got my taxes all figured out (I leave it to a professional, let's be honest). So if you still need to do your taxes, make sure to have your fabulous outfit all picked out! And may the force of finances be with you!
The thing about wearing tennis shoes and not looking like you're trying to run a marathon or go skateboarding, is balance.
I say it all the time, but you need to counter the lax vibe of sneakers with a more tailored and intentional look above.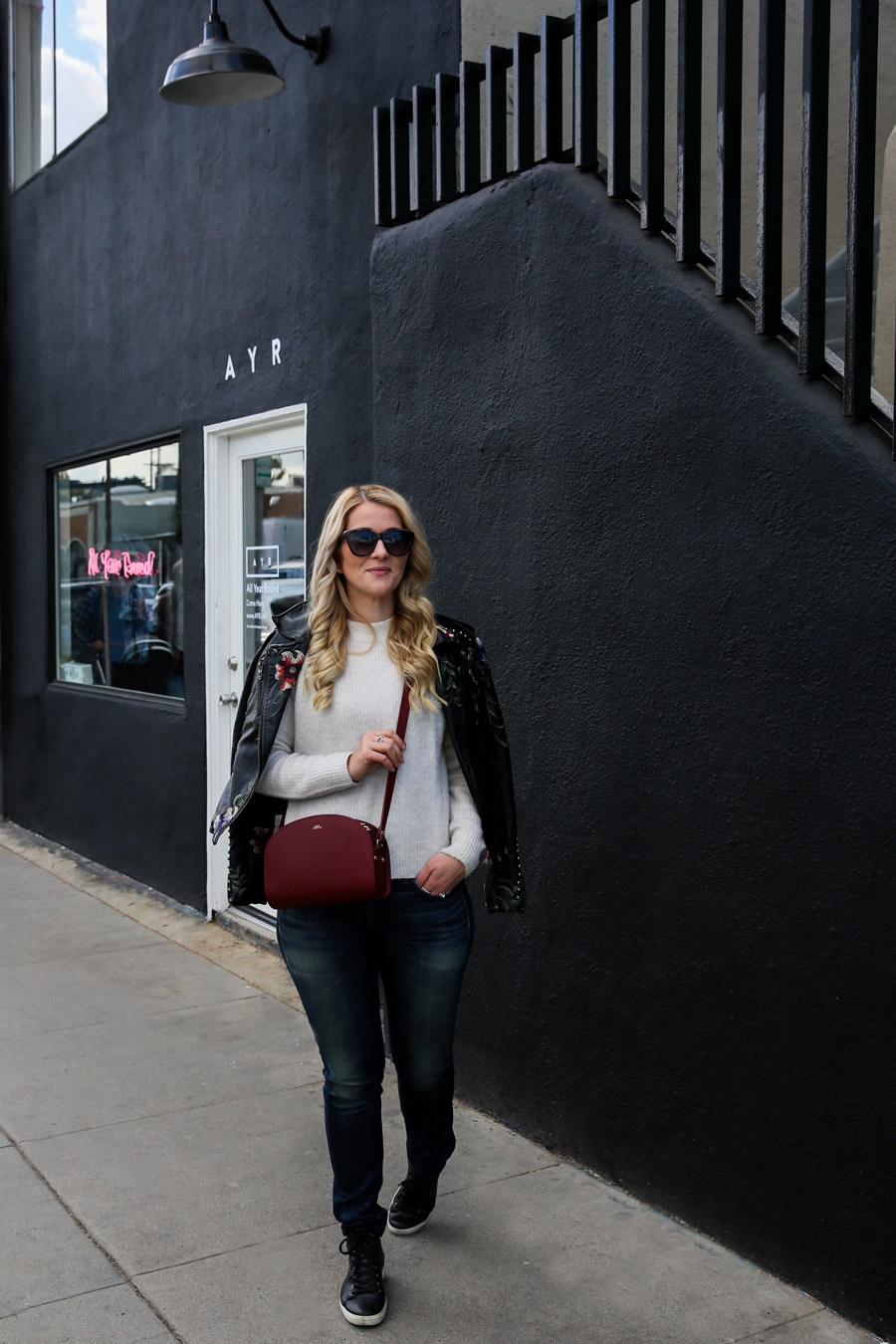 Want more sneaker outfit ideas for women? Check out sustainable white sneakers outfit and a white sneakers with a blazer! They're great spring, summer, and fall looks!
My black high top sneakers are also great as part of this graphic tee summer ensemble, for travel in chilly weather, and to finish off this grey jeans outfit!
Get this Black Sneakers Outfit. . .