This grey jeans outfit is somewhat unexpected, but somehow the muted tones just pair together so well. I love it!
It's officially high top sneakers weather. I know that sounds so silly. Try as I might (and maybe I didn't try that hard), I don't really know how to wear my high top sneakers without wearing skinny jeans. They just look so amazing together.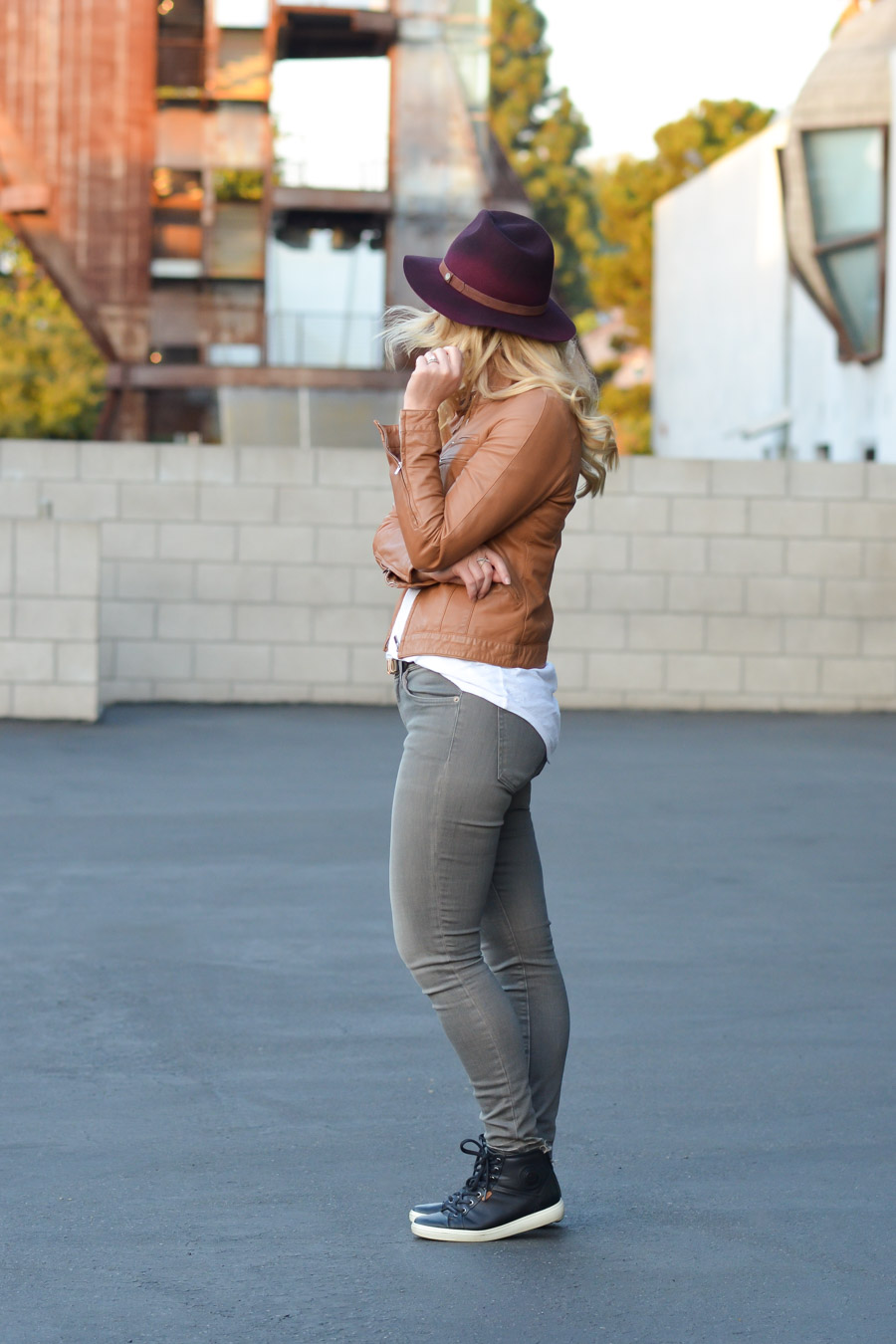 And it's hard because these high top sneakers are so stinkin' comfortable that I've been wanting to wear them for months!
I remember when I bought them last fall I felt instantly cooler when I wore them. In the last month or two, my husband has asked me on more than one occasion when I was going to wear my ECCO sneakers, so he obviously agrees.
When I put them on last week with this grey jeans outfit, I knew he was going to approve!
Grey Jeans Outfit for Women
These grey jeans are by Current/Elliott and after wearing them in London last winter, I realized just how amazing they were. They're super soft, stay in place even through a day of walking, and I like the way my legs look in them.
What Colors Go With Grey Jeans?
I don't think I would have thought of pairing my tan leather jacket with grey jeans, but when I put on a white tee, all I can think is leather jacket. And since I've been wearing a lot of embroidered leather jacket outfits lately, I grabbed this one instead, loving how it looked!
I generally find that if you treat grey like black, your color pairing will do well. I genuinely believe the only color that DOESN'T pair well with grey is grey! Unless you have enough difference, the hues would just clash. Instead, opt for black or white, bold colors or muted.
Because these grey jeans are on the muted/softer side, I'd probably avoid light colors or muted tones, but I generally tend to avoid those anyway, so that could just be my preferences talking!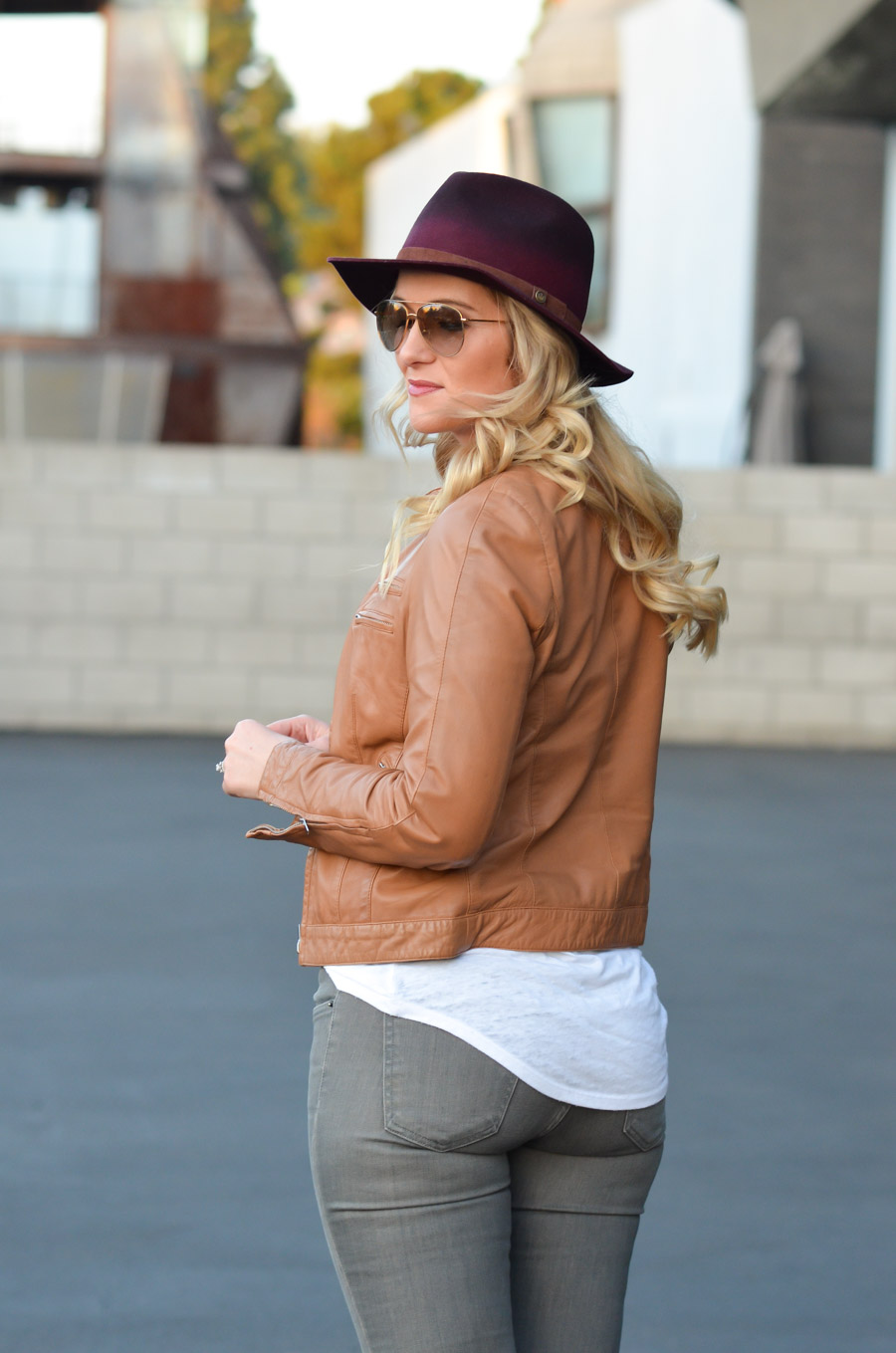 I've been getting a lot of comments on my necklace recently. The stone is black opal and my parents picked it out for me when they went to Australia for their 25th wedding anniversary.
It reminds me of my dad, so I've been wearing it pretty constantly lately. I love that each time I get a compliment on it, I think of him!
Bod & Christensen Leather Jacket | Z Supply Tee
Current Elliott Skinny Jeans | ECCO Sneakers
Goorin Bros. Hat | Burberry Sunnies | Clinique Lips
Want more sneaker outfit inspiration? Check out this white veja sneakers review and outfit as well as a white sneakers with a blazer! They're great spring, summer, and fall looks!
My black high top sneakers are also great in this layered leather jacket look, as part of this graphic tee summer ensemble, and for travel in cold weather!
Get this Look…