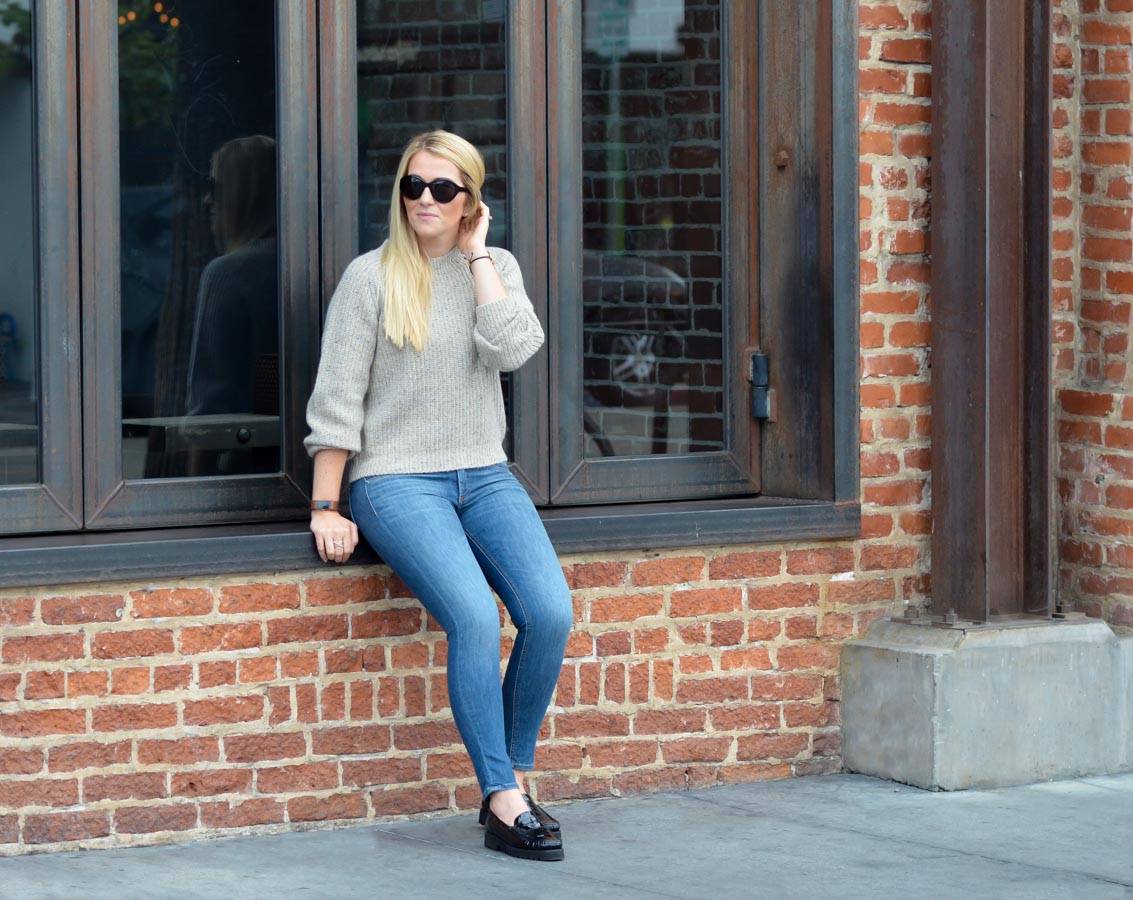 These Ron White Shoes were a random discovery of mine and they are so impossibly comfortable and stylish, I just had to share a review!
Every store seems to be having sales right now; I can't believe it. I'm on a major hunt for jeans and have been struggling. I've wandered around multiple Nordstrom stores only to find denim that's ripped, cropped, tapered, flared, and just basically a little too trendy for me. I finally resorted to ordering a few pairs of jeans online that were the style and color I wanted.
I'm not really big on many of the denim trends right now – mostly because they aren't flattering on my shape or I think they'll fall apart before I'm done with them. You know I'm all about buying quality clothes especially know that I know my style too!
My first successful pair of jeans ordered online were the Rag & Bone Capri Skinny Jeans, so I'm feeling a bit more comfortable with the idea.
Of course they're by my favorite jean company, but they're from their new 'tech' line, so they're a bit stretchier and not exactly what I'm used to. I love the way they look, though, and they'll be perfect with heels, tucked into boots, and with patent leather oxfords of course…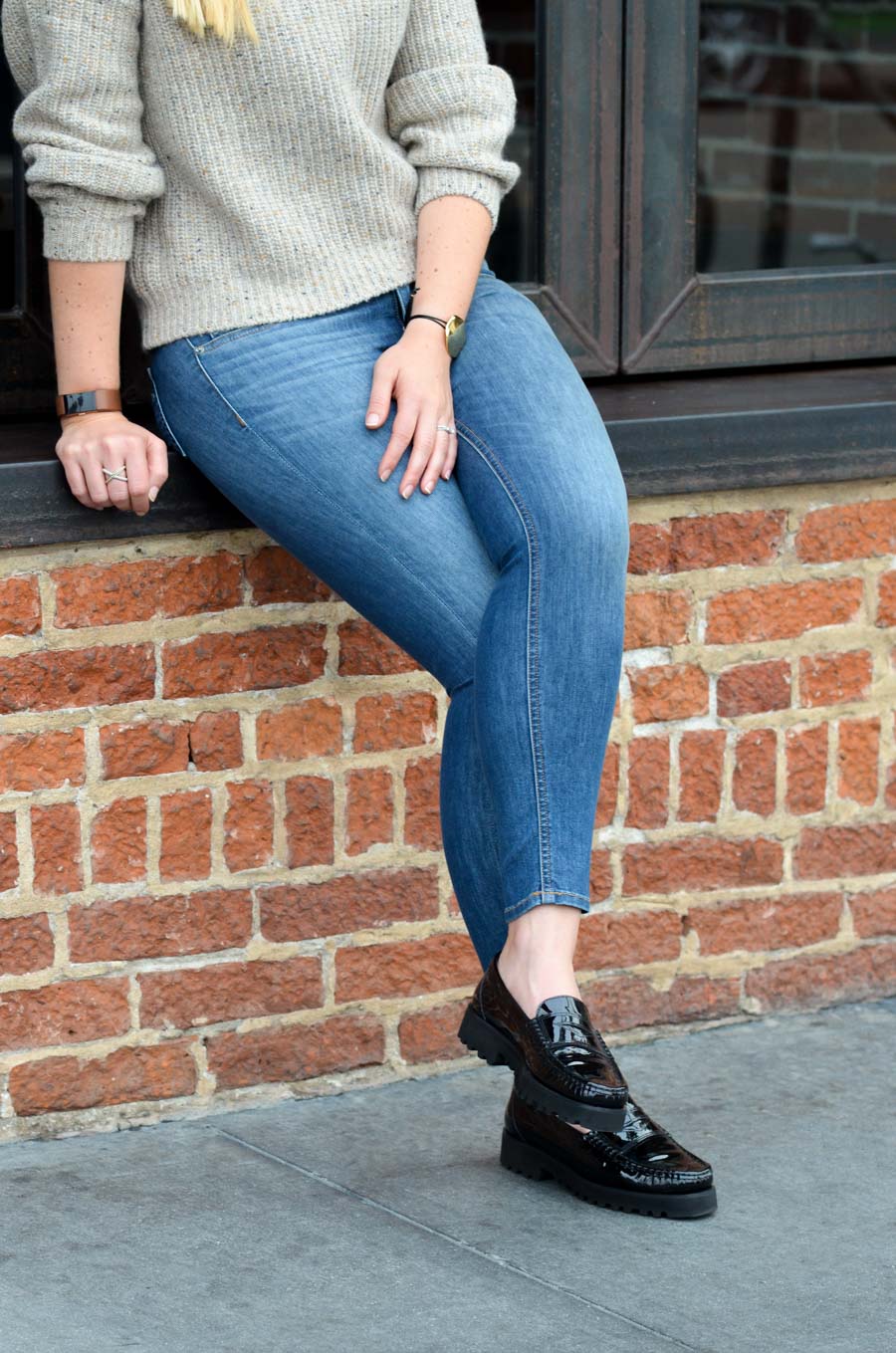 Vince Sweater | Rag & Bone Capri Skinny Jeans | LAGOS X Ring
Ron White Patent Leather Loafers | Gorjana Bracelet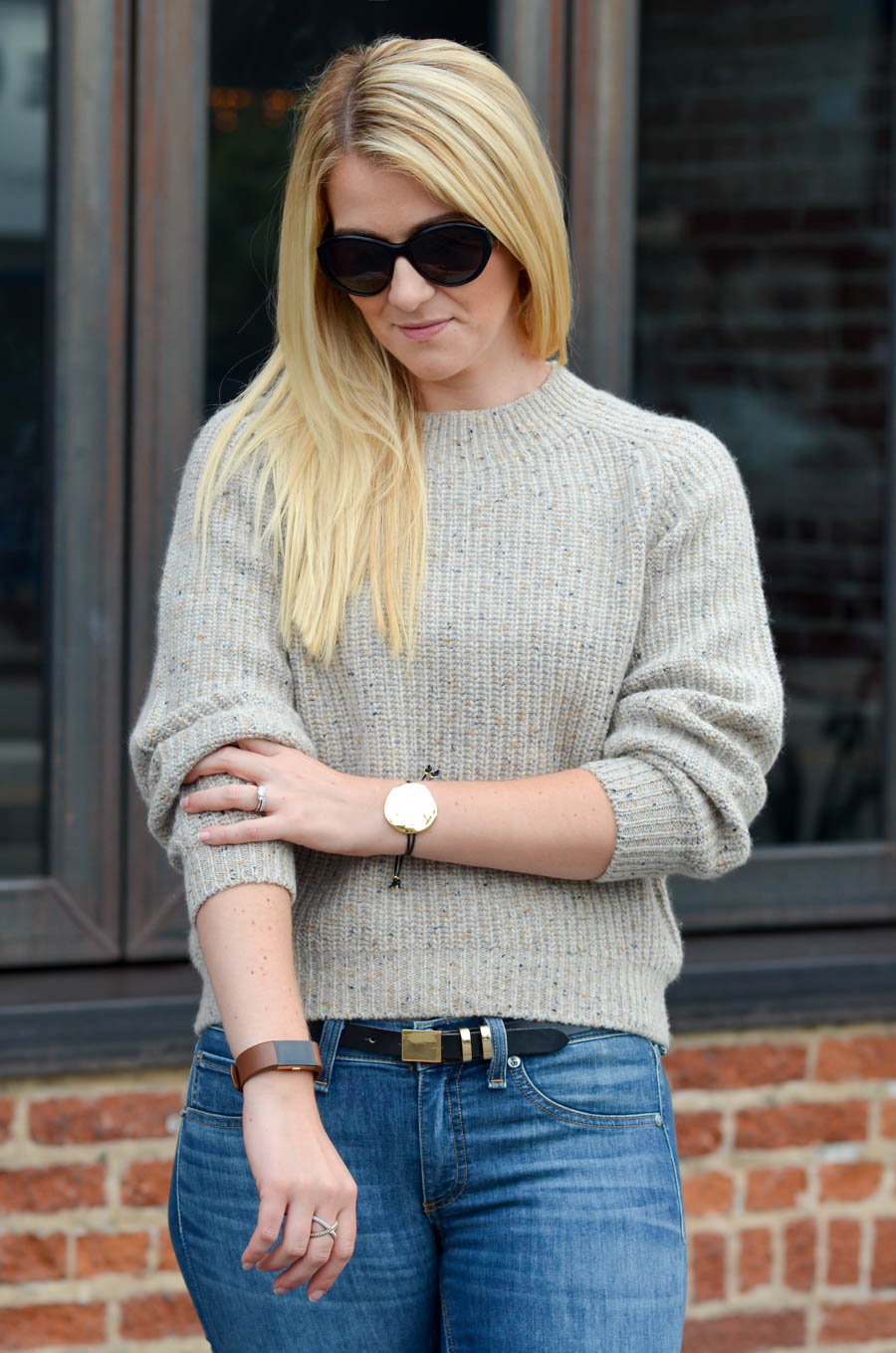 Ron White Shoes Review
I'm always talking about comfortable, stylish shoes and these Ron White oxfords are possibly my new obsession. We were introduced to the new designer in Canada where my mom and I both bought a pair of his shoes.
The shoes are an homage to the platform trend without being killer and they're incredibly lightweight. They're made by the same company that makes Paul Green shoes which are also insanely comfortable.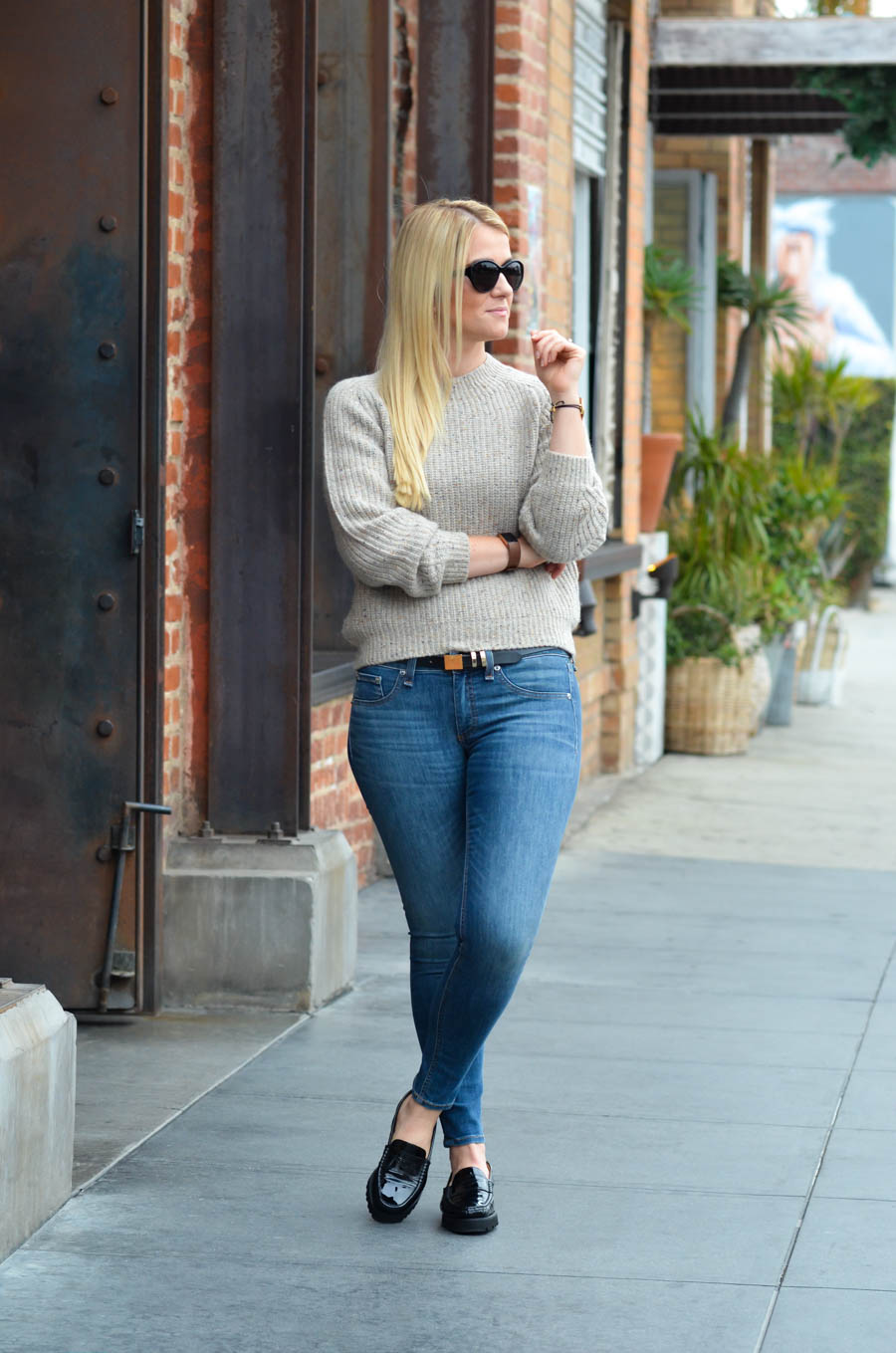 He has some new pumps and boots coming out this fall and winter that are stunning – hello embroidered velvet!! I did have to size up in them and add a little filler to have my foot fit perfectly, but it's like PERFECT now!
I've worn them three times already in the last week. I love how they make a tee shirt or sweater and jeans look so hip! Anything that's comfortable and makes me look stylish is a win in my book!!
See the latest Ron White shoes available here.
Layering Outfits
Want to see this cashmere sweater in more looks? You can see it in this outfit showing how to layer knit sweaters, this layered work look, and this grey jeans outfit!
Looking for more cool weather outfits? These poncho outfits are always cozy and comfortable. Late winter linen layering is an absolute must if you've started adding he sustainable fabric to your wardrobe! And these stylish winter layers are always so chic and warm!
Here are my basics for layering under dresses as well as how to wear a jumpsuit in winter! And f it's truly chilly, here's my go to for what to wear in 40° weather.
More Outfits with Patent Loafers
Shop this Ron White Shoes Look…