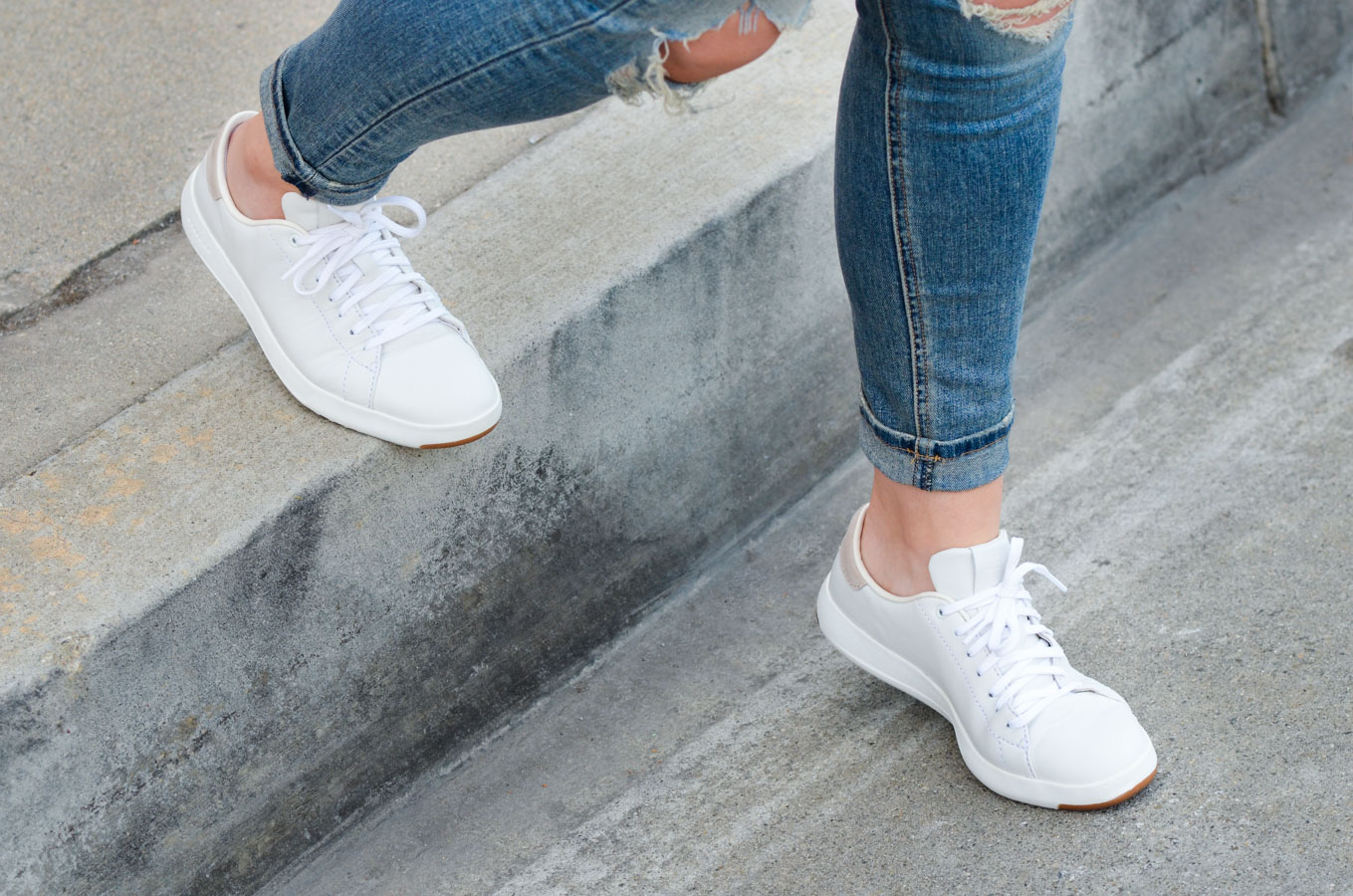 I've been on a major sneaker kick this year as evidenced by this white sneakers + blazer outfit. I fell in love with sneakers recently with these high top sneakers. Funny enough, my husband has the exact same pair in the low top version (men's version here). And as it turns out, he owns these Cole Haan sneakers too – in navy blue!!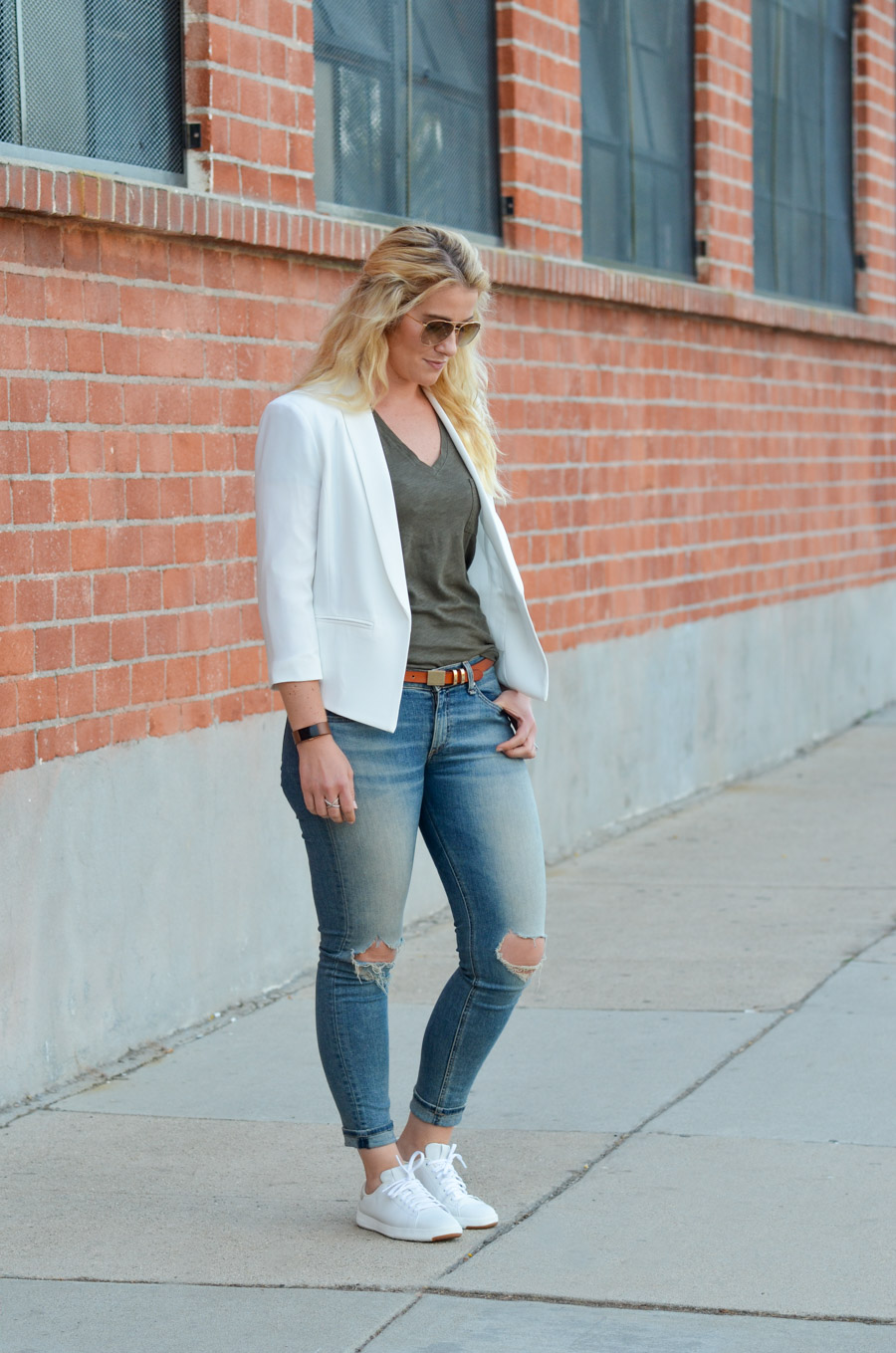 White Sneakers + Blazer Outfit
I picked them out in Nordstrom recently because I've been in the market for new white tennis shoes and Cole Haan makes insanely comfortable shoes.
I brought them home and my husband peeked inside the box. He chuckled and told me that we would be twinning again.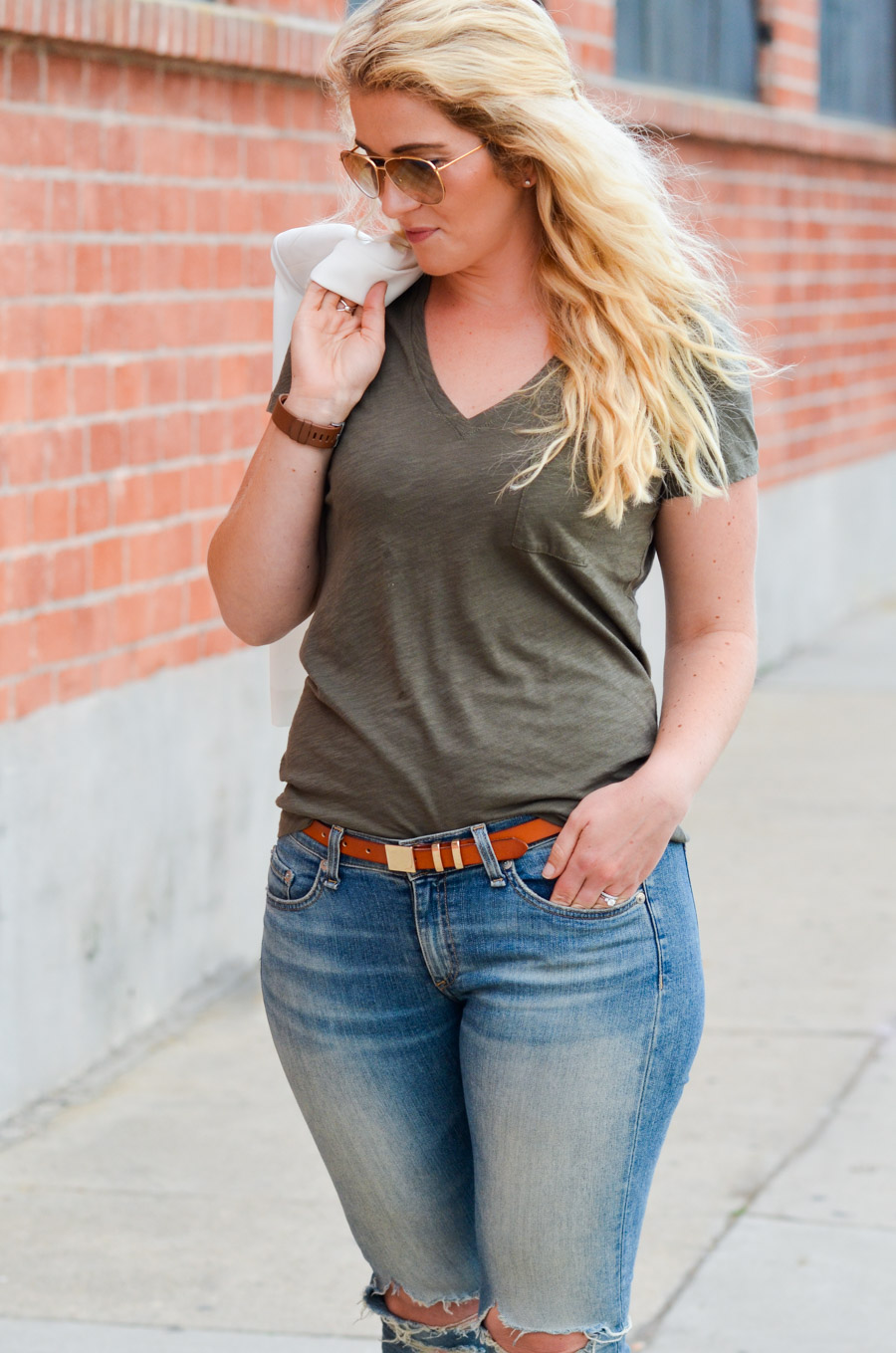 At first, I thought he just meant because he has Cole Haan shoes (he lives pretty exclusively between the two brands), but when I saw him lacing them up Monday morning, I knew immediately. If husband and wife owning the same pairs of shoes of their own volition doesn't recommend a brand/style enough, I don't know what does!!
Get the men's, navy Cole Haan sneakers here (also available in a gorgeous brown)…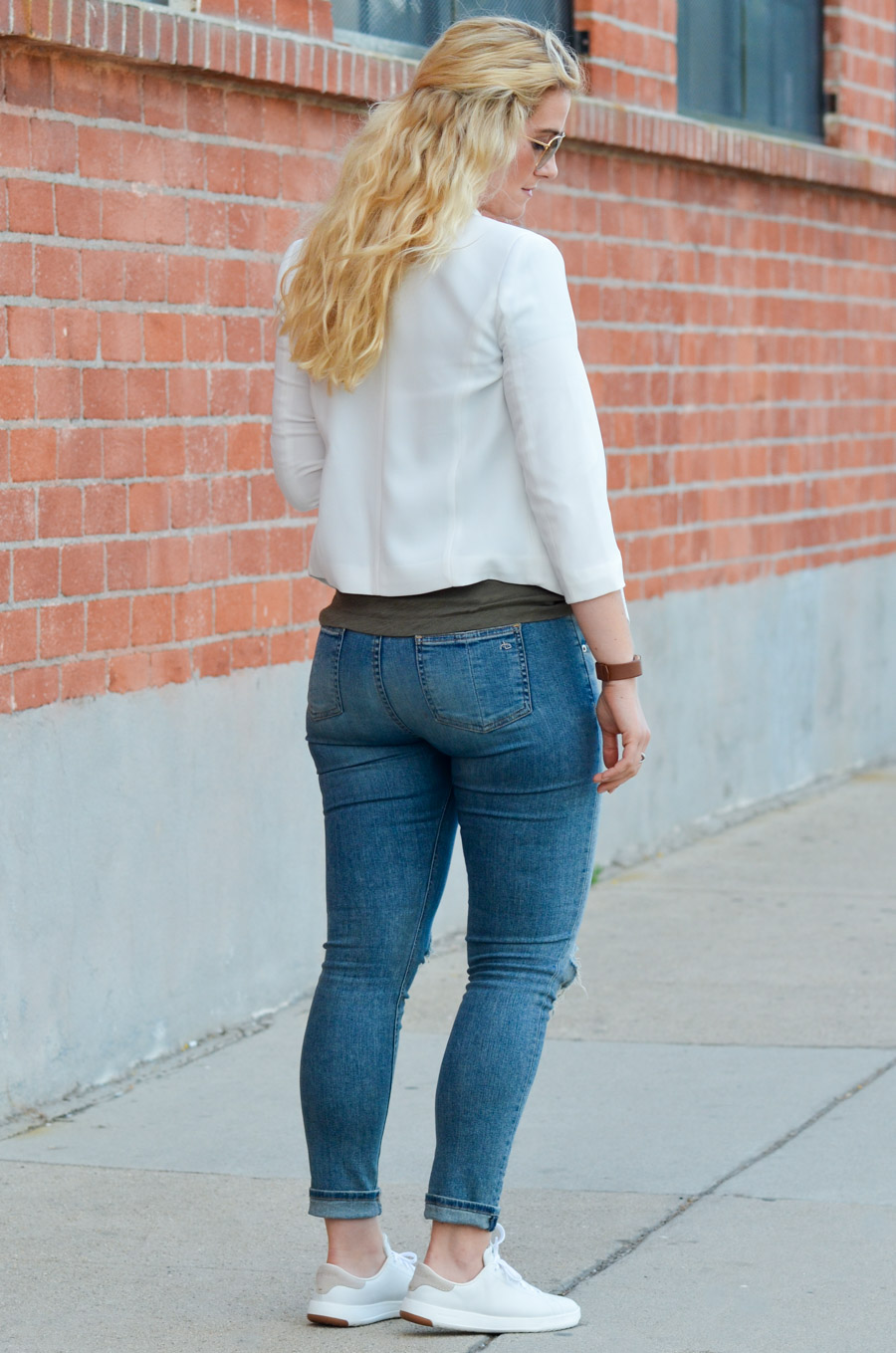 You might remember my favorite gray Madewell tee that I've been raving about for months. This olive green tee is the exact same cut but one size down.
A dear friend of mine and I recently wore the gray tees on the same day. She mentioned that she'd sized down because the tee was loose. Frankly it's a bit low on me at times. I tried out the xsmall this time around. I still have some wiggle room and it isn't too low at all!!
The tees are less than $20 and come in tons of colors! Stock up for your summer style!!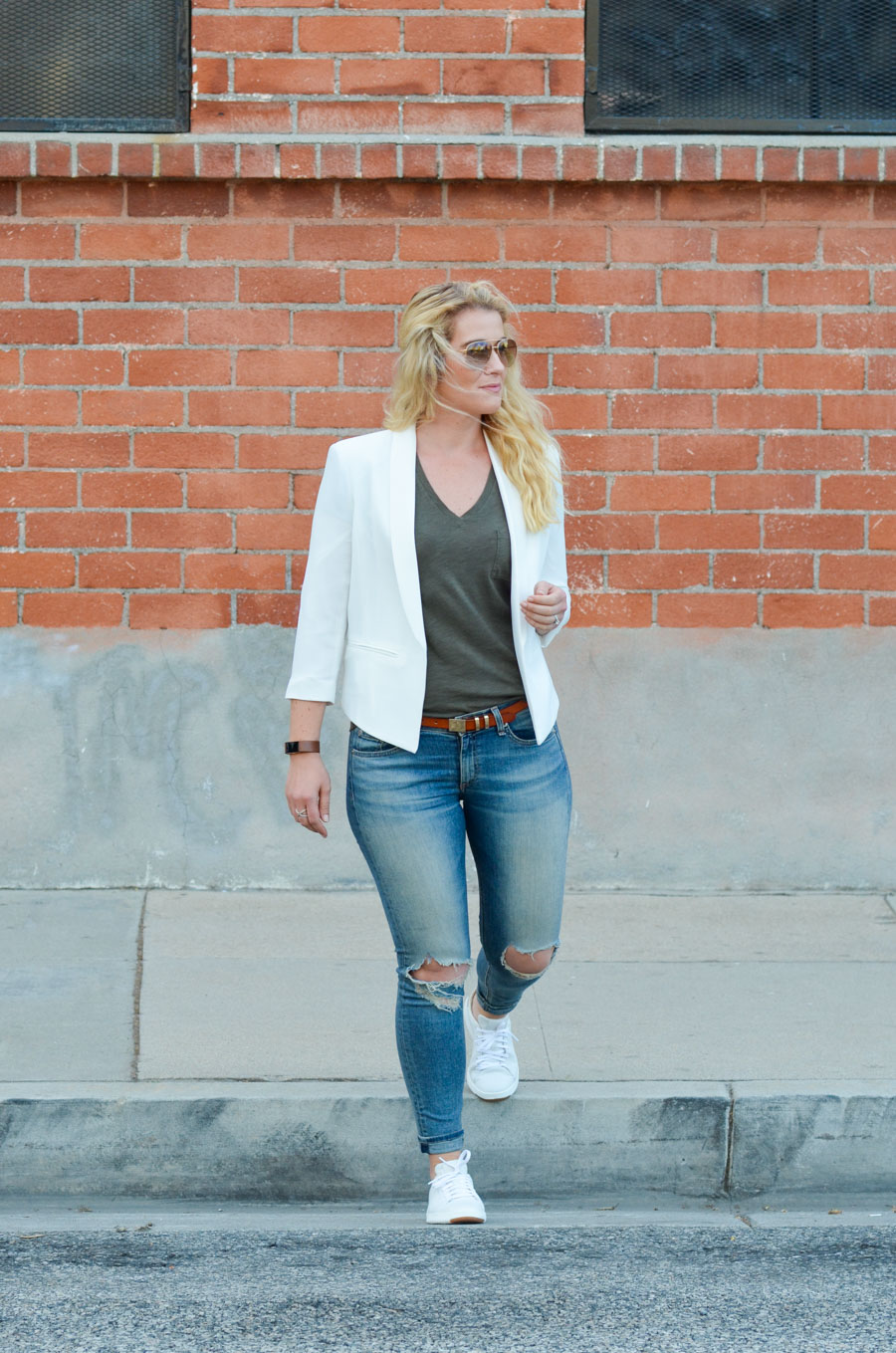 Madewell Tee | Mural Blazer (c/o – love this one) | LAGOS Ring
Rag & Bone Ripped Skinny Jeans (updated pair) |
Cole Haan White Sneakers | J. Crew Belt
Foro cooler temps, try one of these autumn blazers with this same look!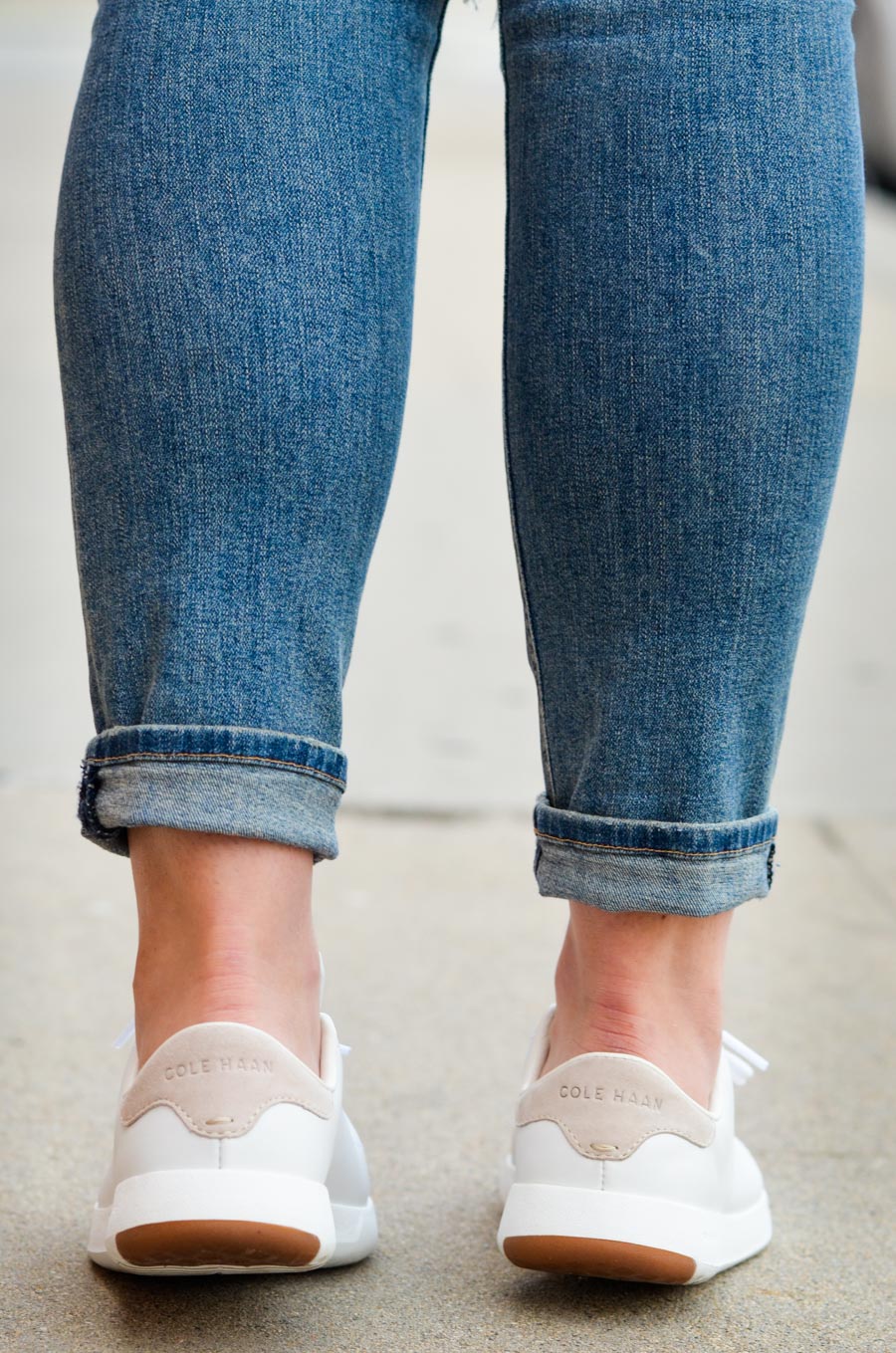 Want more sneaker outfit inspiration? Check out this Veja sneakers outfit with jeans! It's a great spring, summer, and fall look!
My black high top sneakers are also great in this layered leather jacket look, as part of this graphic tee summer ensemble, to finish off this grey jeans outfit, and for travel in cold weather!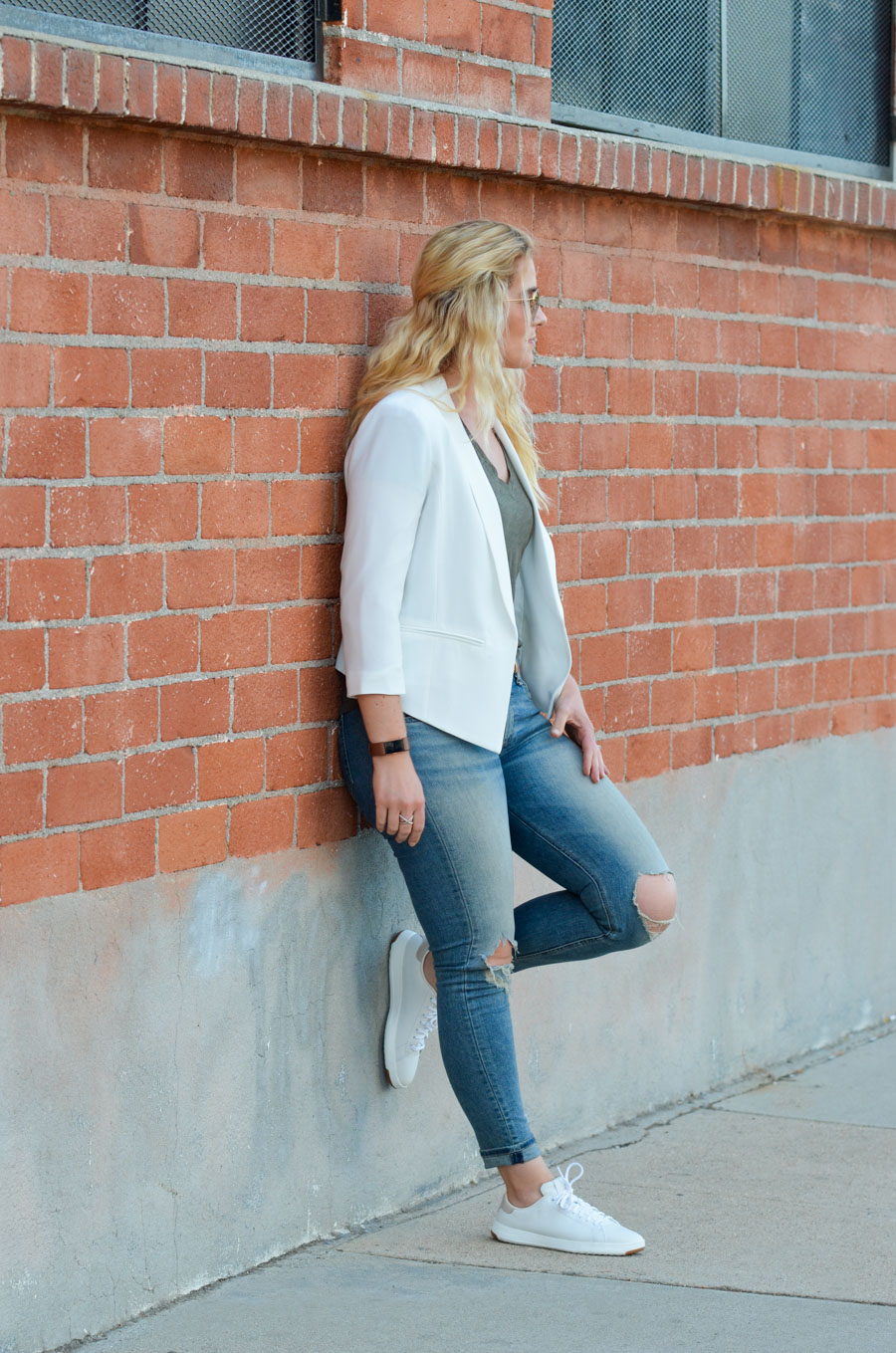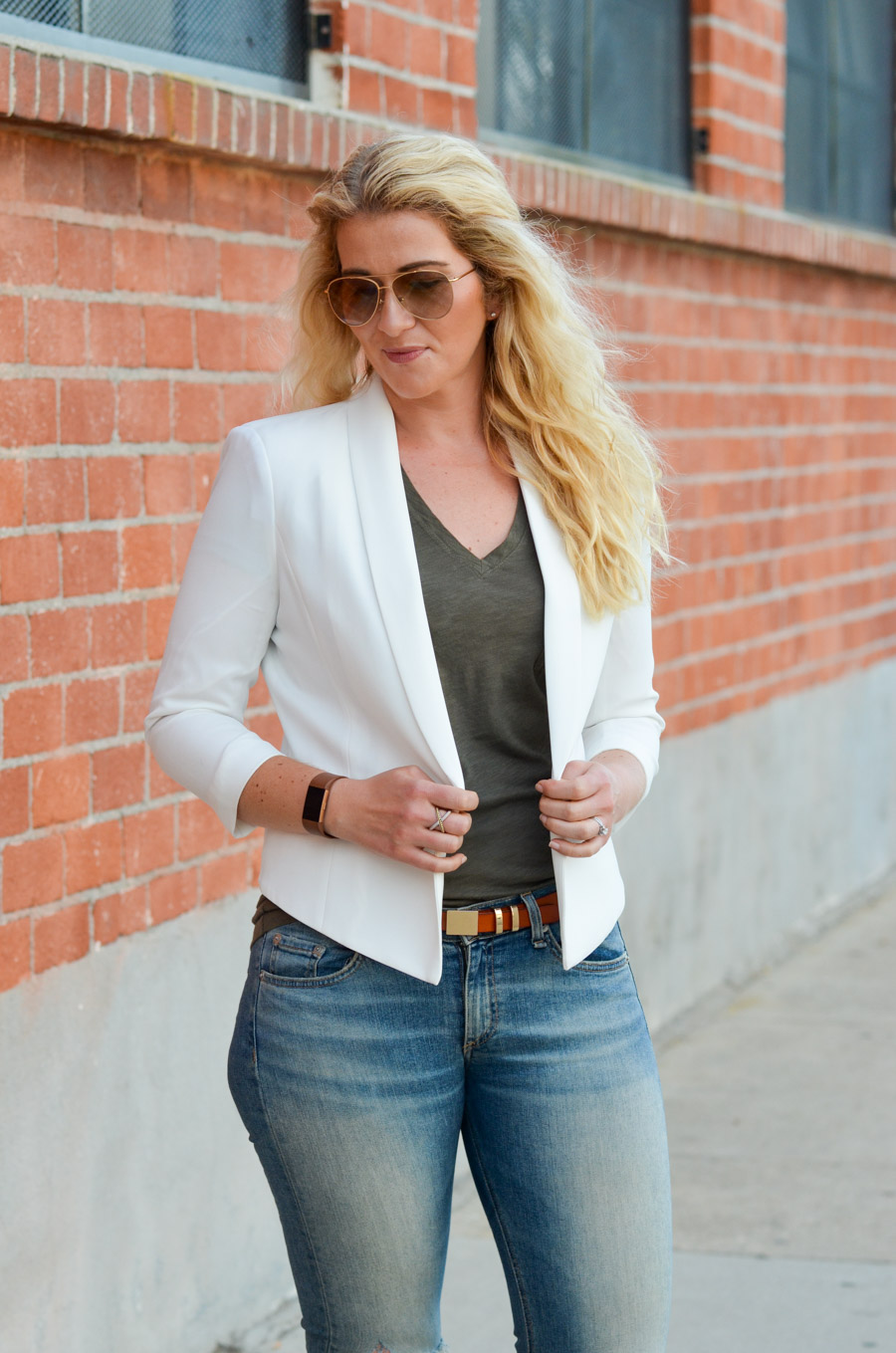 Get this look. . .