Backpack outfits can sound all too casual, but when done properly and with the right backpack style, they are far from slouchy and oh so stylish!
When you start limiting what you're buying for your wardrobe, it means you start to look seriously at what you'll truly love and get a lot of use out of in the coming years (and years).
For me one of the biggest surprises in my must-have wardrobe essentials is a black backpack suitable for work (and maybe some play).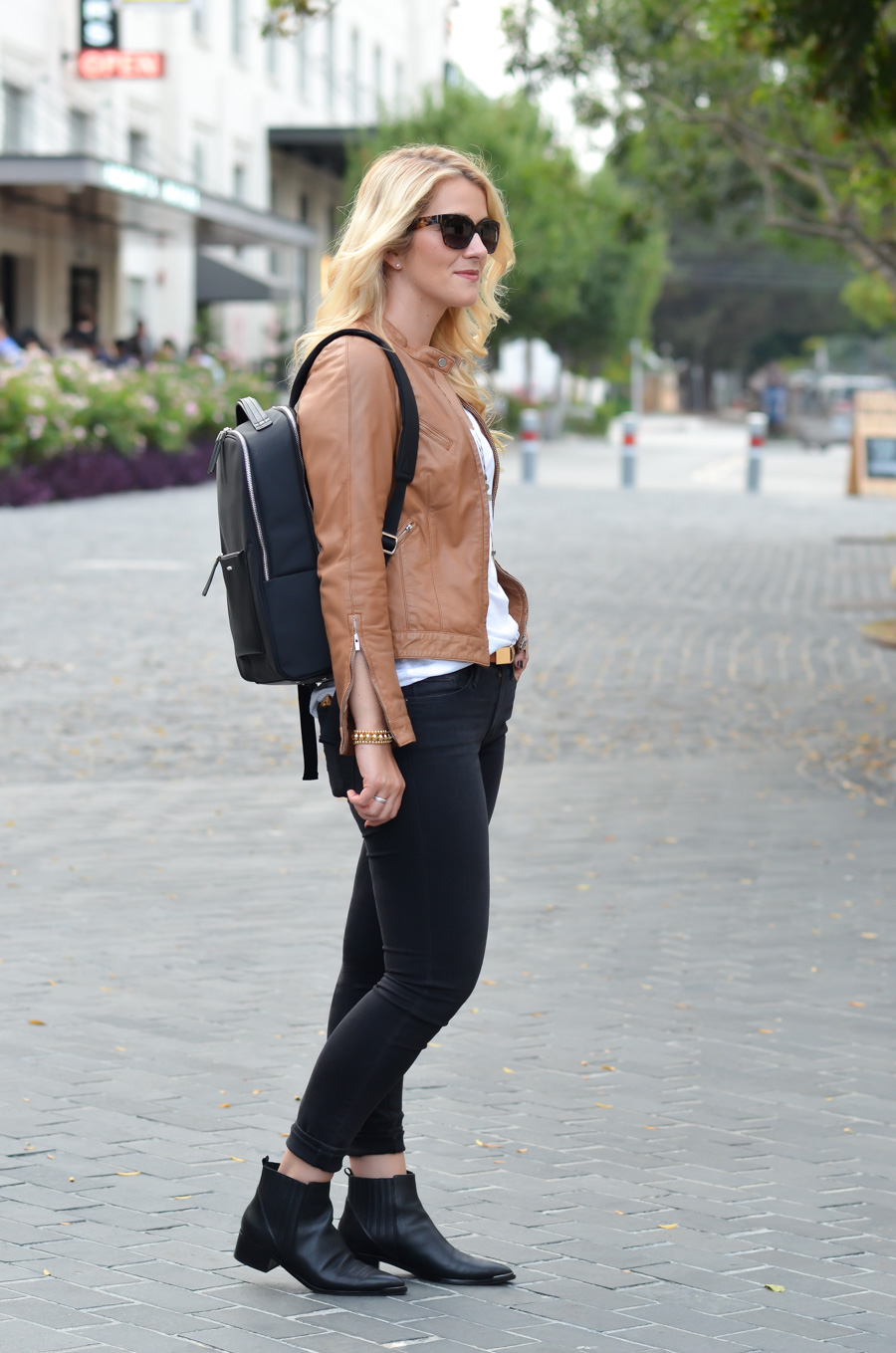 Stylish Backpack Outfits
Let's first start with picking out the right backpack. To avoid that slouchy, casual vibe, your pack needs to be fairly structured. Below are some great examples.
Mine is a perfect travel work bag, which is why I first picked it out. I've had it for nearly 4 years and am still using it weekly to move my laptop and necessities with me from desk to impromptu desk! They have a slightly updated version with beautiful gold hardware!

Now while structure is a must in my book, that comes in a variety of materials. I usually like to opt for leather because of its durability, longevity (check out my write up on sustainable leather), and oh so stylishness, but this one is obviously nylon and it's superb!
Also, be sure you're storing your purses and backpacks properly to keep their shape and integrity!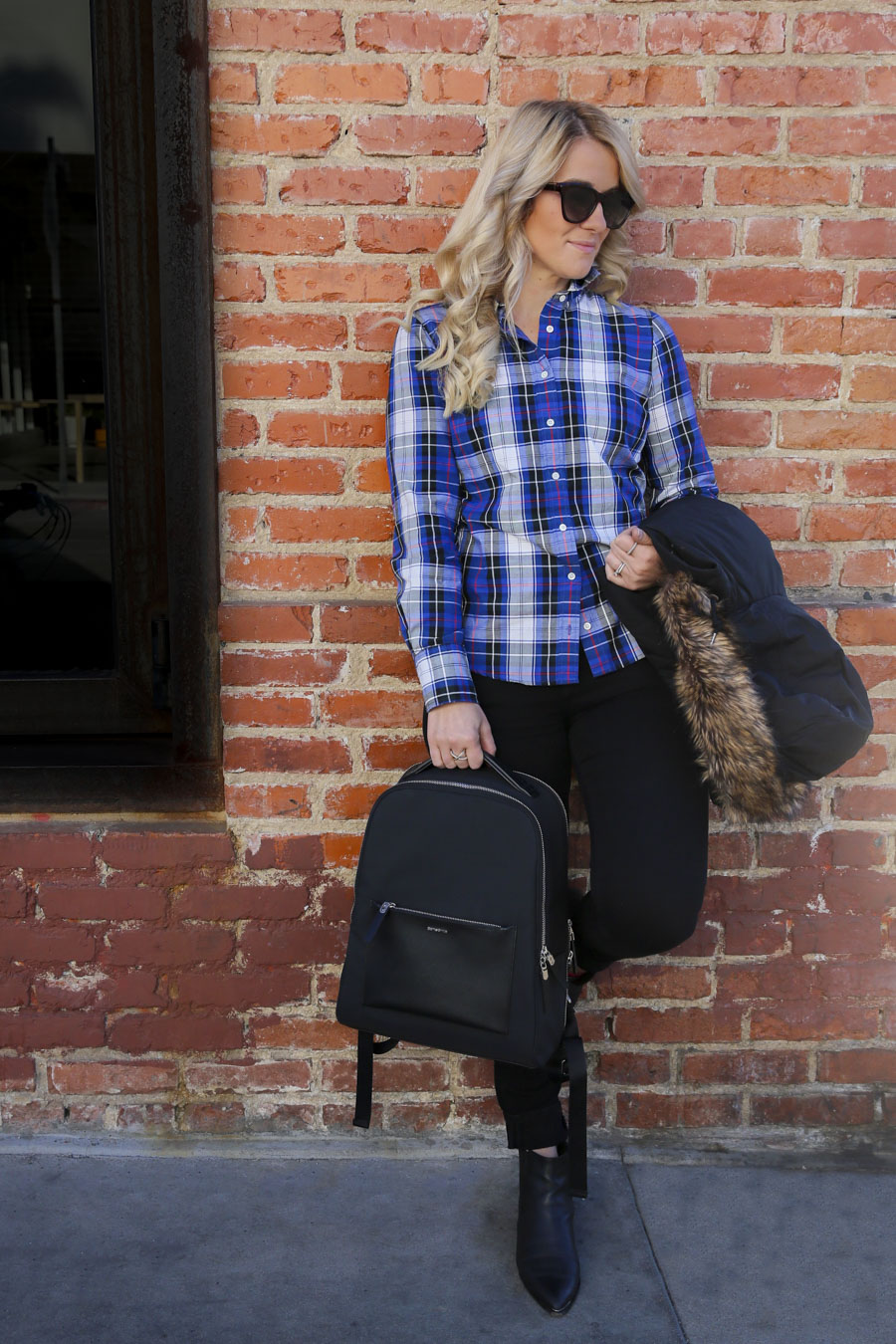 Where Can you wear Backpack Outfits?
I've taken it on short business trips (it has a back strap that fits over my rolling luggage handle – HUUUUGE plus in my book). It's a great carry on when I take another purse since it cuts down on items I have to carry by hand (or when our little guy needs a hand or two).
And I pack it up to go work at coffee shops. It's really the best travel work bag!
But nothing will ever beat the time when I walked home in LA with collard green leaves sticking out the top of my backpack. I gotta have my veggies after all and you can't blame a girl for trying…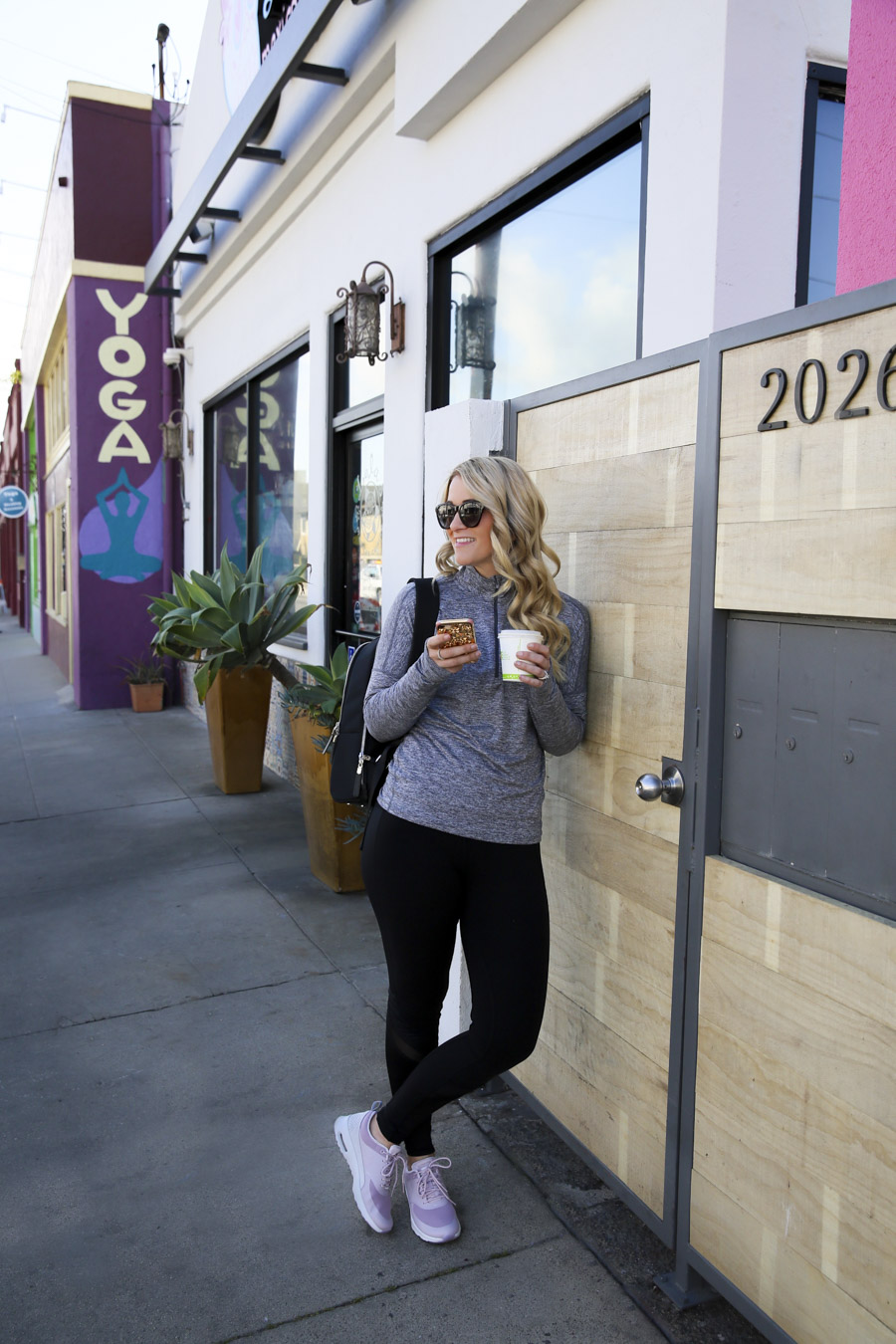 What Features to Look For
Because I'm apt to be using my backpack for work stuff as well as some life, I look for a place for my 13″ laptop, comfortable straps, enough interior organization to suit my needs, and the suitcase sleeve on the back.
Other things to look out for are if the bag has "feet" (i.e. studs to protect it on the floor), solid closures (important for traveling and needing to keep items secure), and water bottle storage.

I love the concept of keeping my water easily accessible on the side of my pack, but it really takes away from the structured, professional look. So this one is obviously up to you!!