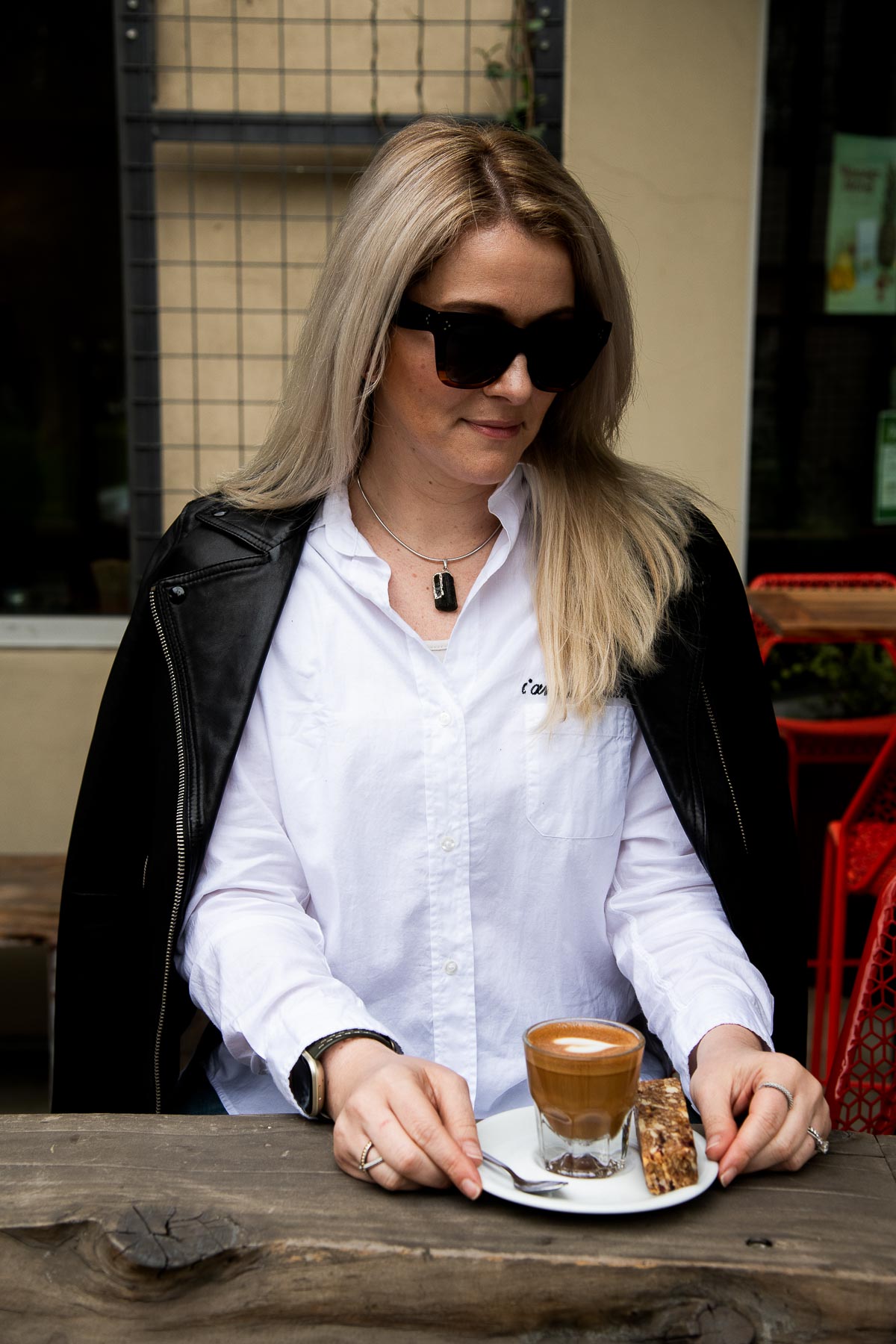 It's no secret that I'm a big coffee lover. And while I miss very (very) little about living in LA, there are a few coffee shops my husband and I still pine for on occasion. Thankfully the Sacramento Coffee Shop scene is vibrant and growing!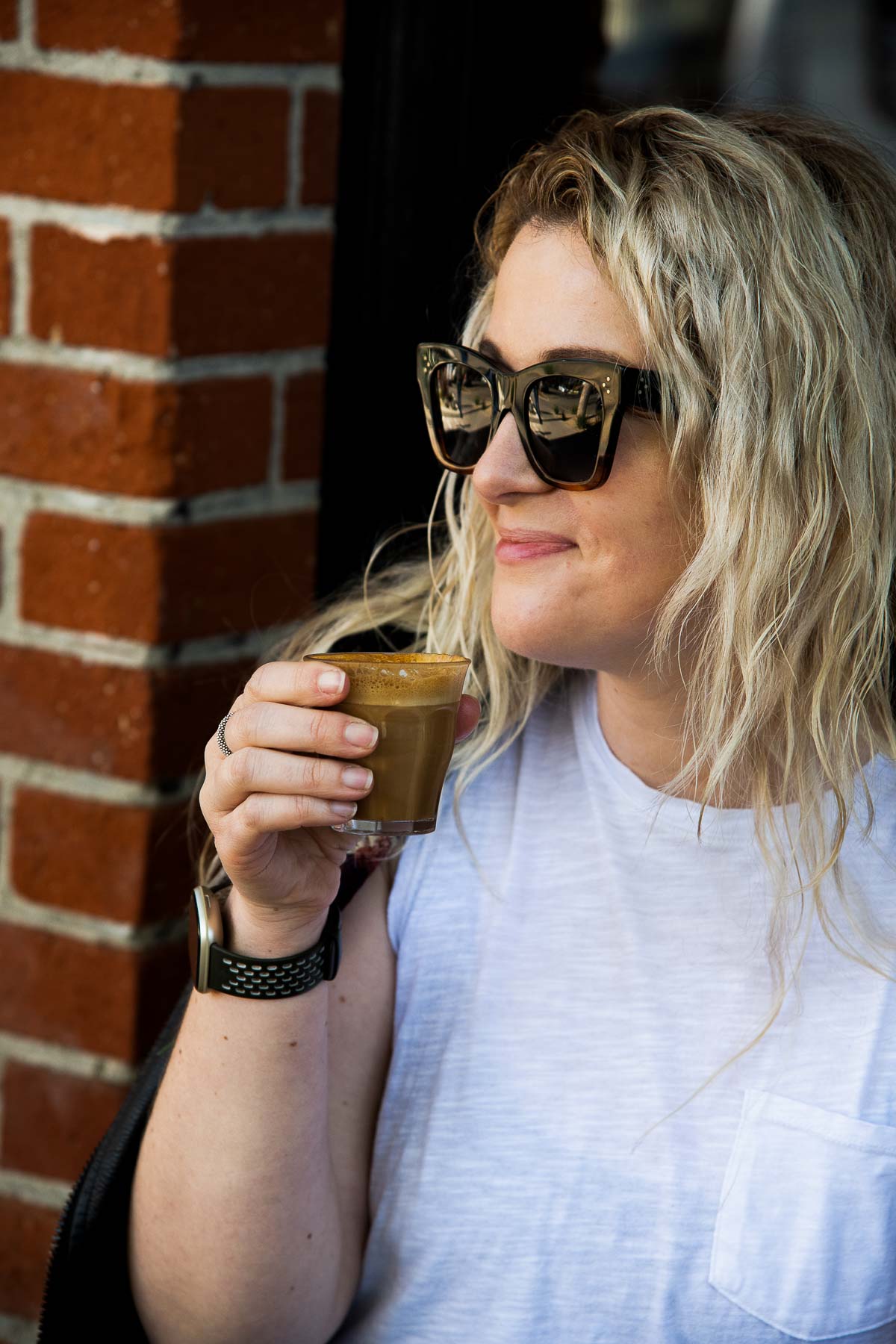 You can blame my husband for my affinity for coffee. When we started dating, I was in my second year of grad school and never drank coffee. He quickly introduced me to the idea of iced coffee (which he never liked) and I guess that was all she wrote.
The first few years we lived together, while I finished grad school and had approximately 6 cents to my name, he and I "splurged" once per week by buying coffee and a morsel out every weekend. Each Monday, we'd start pondering where we'd go the next weekend. Though only $13 or whatever, it was the only part of our young, disposable income and we LIVED for those weekend coffee dates.
He and I still hold on to a lot of that love for going out to cafes and we're getting C in on it too. He is very good at eating goodies and people watching (or train watching, et al).
So, while not exhaustive, here are some of my favorite Sacramento coffee shops as well as my insider tips on what to order at a few of them!
Sacramento Coffee Shops
OLD SOUL
There are a few Old Soul locations around Sacramento. My husband actually went to this coffee shop between job interviews before we moved to Sacramento. He quickly introduced me and we were happy to find them around town.
So here's my insider tip. First of all, the espresso is far better than the drip coffee, so I'd push you in that direction. Second, their carrot pecan muffin is my absolute favorite baked morsel in the City! And I'm not alone, because a few other coffee shops have started serving them as well! Third, the location at 40 acres in Curtis park has some AMAZING quiche and breakfast burrito offerings. If you aren't into coffee, I quite like their lychee black iced tea as well!
Follow Old Soul on Instagram.
CAMELLIA COFFEE ROASTERS
Camellia Coffee Roasters is an easy one to miss as the cafe is a part of a public market with other businesses, but it SHOULD NOT be missed. They have some tasty morsels to go with their yummy coffee, but they're best known for their breakfast sandwiches, that my small family easily shares! – Follow Camellia on Instagram.
MAST COFFEE
Mast Coffee Co. is a recent sacramento addition and we love it! I won't pick a favorite between the cortados and the Café au Lait, so you'll just have to try for yourself.
They also offer baked goodies from Sacramento favorite Faria Bakery (most a little too big for me to enjoy on my own) and scrumptious-looking egg and avocado toasts. Follow Mast Coffee on Instagram.
TEMPLE COFFEE ROASTERS
Temple Coffee Roasters has long been a Sacramento favorite. Years before we moved to Sacramento, we fell in love with their downtown location, meeting up with family and friends there a few times on trips north.
If you read my newsletter and recall a rant about a $7 coffee drink – I will tell you it was here at Temple. So while I adore their coffee, morsels, and the vibe at each location, my word to the wise is to know that the offer of a single origin espresso rather than the blend results in a decent upcharge, as does the request of non-dairy milk. Very delicious but I was certainly surprised that one time. Follow Temple Coffee Roasters on Instagram.
INSIGHT COFFEE ROASTERS
My first visit to Insight Coffee Roasters was just days before the pandemic, but it was one of our go-tos for afternoon coffee takeout for the duration. Since taking these photos in late 2021, this downtown Sacramento location has closed, but it sounds as though they're reopening in West Sac – an area in need of some good local coffee shops! Follow Insight Coffee Roasters on Instagram.
CHOCOLATE FISH COFFEE ROASTERS
If you visit or move to Sacramento, you'll quickly hear about and bump into a Chocolate Fish Coffee Roasters location. They have tasty and light coffee – both drip and espresso are delicious.
They also serve baked goods from Old Soul, including the carrot pecan muffin (if you get there early enough). They're also known for their toasts – avocado, adult pb&j, and a nut butter and banana! Follow Chocolate Fish Coffee Roasters on Instagram.
More Coffee Recipes, etc.
While supporting local businesses is very important part of sustainable living, there are also a variety of ways to drink coffee sustainably at home! And every coffee lover needs these 5 things to have a full set for coffee consumption!
Want some coffee recipes? Try this Iced Mexican Mocha (can be made warm) and this nutmeg coffee with eggnog cream – so scrumptious!
Photos by Sacramento Photographer Salgu Wissmath
Insight Coffee Roasters Photography by Sacramento Photographer Val Leddy