I'm a bit of a hand cream aficionado. I always have one in my purse, by my desk, and in my nightstand! There are so many clean beauty hand creams out there as well, so here is a roundup of what look like the best hand creams!
If you're transitioning to a clean beauty routine, I always recommend delving into clean beauty one thing at a time and start where you want!
Since clean beauty is an important part of sustainable living (what we wash down the drain matters as much as what we put on our skin), be sure to check out these other clean beauty roundups:
Clean Beauty at Nordstrom
Clean Beauty at Sephora
Clean Beauty at Target
Clean Beauty at Walmart
Clean Beauty at ULTA
Common questions include do shampoo bars really work and how do you use them? What natural deodorant actually works? What's the best safety razor for women (and how to use them properly). And how to clean your makeup brushes (on the cheap and easy)!
Best Hand Creams
While I try to keep my whole body moisturized with daily lotion and body oil, my hands always need a more intense product and one that I apply more than just once per day.
What makes the best hand creams in my opinion include something not too fragrant (often I prefer unscented products), nothing too greasy, and something in good packaging – which varies depending on my need.
In fact, the hand creams I've picked out here are organized by their packaging. My purse wants something minimalist and preferably something that decreases in size as I use the packaging.
If it's on my desk or in my nightstand, however, I don't care as much about size and love anything that's in a glass container or something otherwise a bit bulky!
Clean Beauty Hand Creams
Besides the aforementioned things I look for in a good cream, it's important to me to find something that's clean. Our skin is our biggest organ and anything we put on it, absorbs into our bodies and/or washes down the drain, so it's important to me to keep the ingredients minimal!
For Life On-the-Go
For life on the go (i.e. it lives in your purse), I'm a big fan of aluminum tubes. The tubes are only as big as the product they're holding, so as you use it up, it's shrinks!
Aluminum tubes are also recyclable, which is a huge plus!
NECESSAIRE HAND CREAM REVIEW
Necessaire has an unscented hand cream that I've really enjoyed using. It's cruelty-free and clean, so right there I'm on board. The aluminum tube is fully recyclable and all of the packaging has been deemed carbon neutral!
The only thing I don't love about the hand cream is the aluminum opening for the cream. It can sometimes rub against my skin. It doesn't hurt, but it always reminds me that the tube is aluminum.
When it comes to the cream itself, it's labeled unscented and I think it's actually unscented! It's moisturizing but not heavy or oily. It's not the most moisturizing cream I've ever used, but I find that means I can use it in just about any situation without concern.
Obviously my love that it's recyclable (when so much clean beauty is not) outweighs that issue, so I'll be buying this one again!
The Ranavat rose hand cream is certainly more decadent and then there's this antibacterial cream by Grown Alchemist!

Other Clean Hand Creams
Most hand creams, however, don't come in those convenient aluminum tubes. When you finish the tubes here, make sure to use up ALL the product and then recycle your beauty containers properly!
I've used the Burt's Bees almond hand cream and loved the subtle almond scent. It's certainly thick and a bit greasy if you use too much, but I love the scent and the reusable jar!
I haven't tried any of the Birkenstock beauty products yet, – yes, the same Birkenstock – but I'm wildly intrigued!
But if I have to pick one hand cream, it has to be the Osmia hand creams. They're available in unscented, lavender grapefruit, and sandalwood ginger.
The cream is thick and moisturizing but not greasy AT ALL. The scents are fun and unique. The scent also doesn't linger, which I love.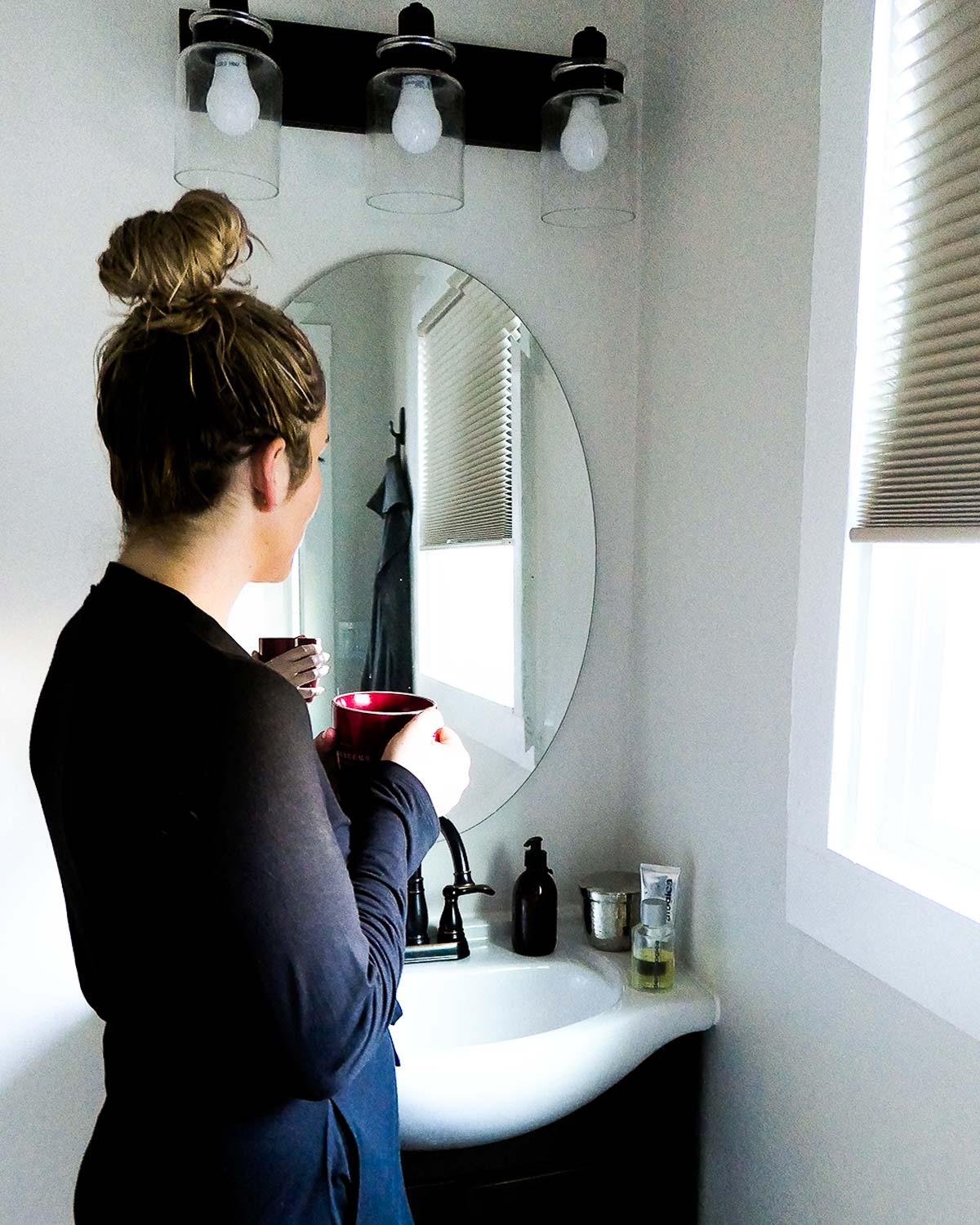 Can you Use Hand Creams on Feet?
Yep! Hand creams are great on hands, cuticles, elbows, and feet. It's also a great spot treatment for any areas that need a little extra moisture.
Just remember a little goes a long way and for your feet, you can always use the cream and wear socks for a bit to really get your tootsies moisturized!