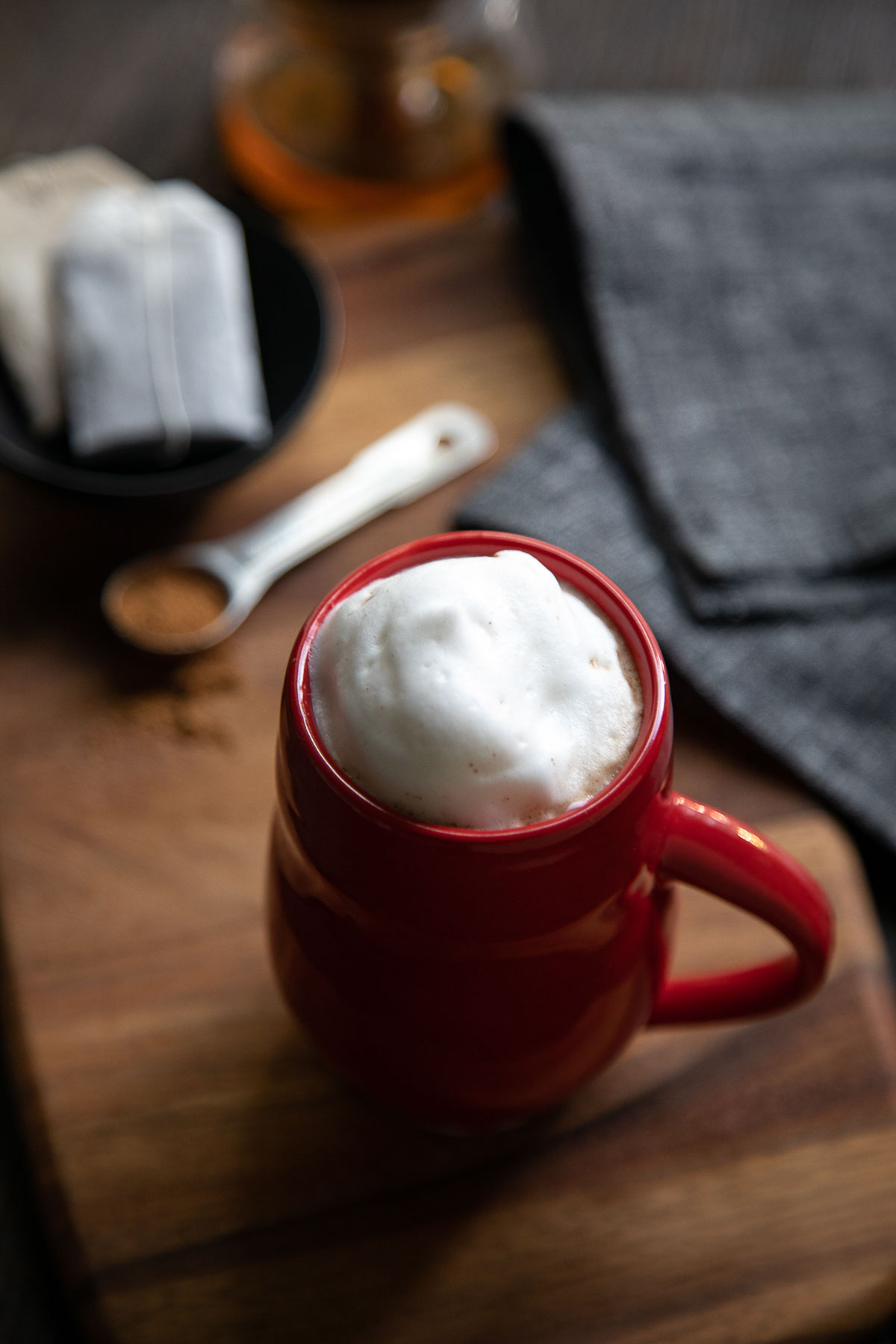 I've been drinking more tea lately. It's probably stemming from a few things, but nevertheless, afternoon tea is becoming my jam more often than not. While I'm re-exploring teas we have in our cupboard, I'm also thinking up fun ways to make my own tea – hence this Five Spice Tea Latte.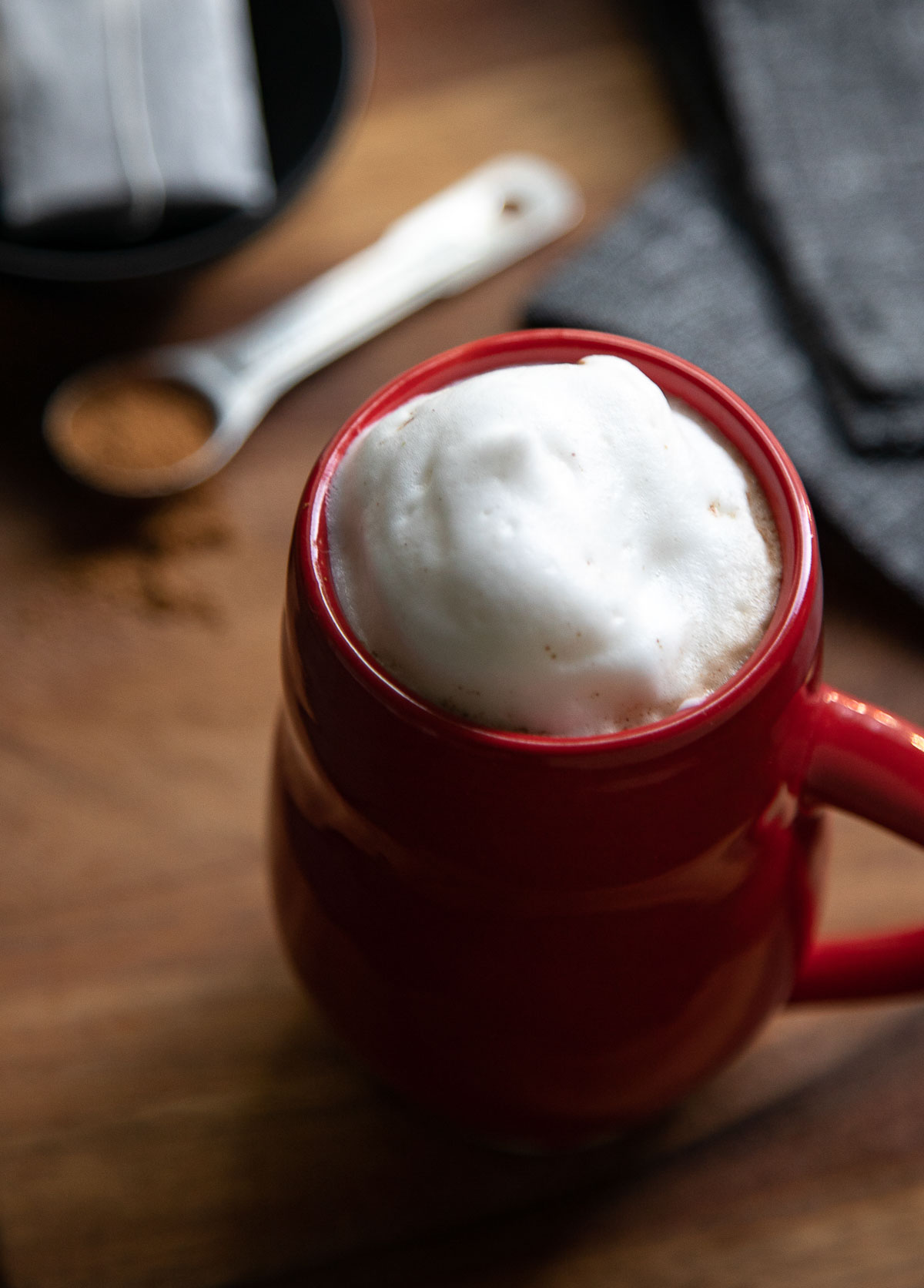 So I think my tea drinking desires started after talking with some lovely women from Republic of Tea. On their recommendation, I read The Republic of Tea book, written by their cofounders. All of it just sucked me back into the joy of drinking tea, which I did exclusively until I started dating my husband!
Then I was finding our afternoon coffee just a bit heavy. And so began to foray into afternoon teas. Now I should also tell you that my mom only drinks tea and has a drawer (a deep linen-cupboard sized drawer) full of loose leaf and bagged tea she's been collecting and gifted over the years. It's been a fun treat to dig in there as well.
Five Spice Tea Latte
Ok. So about this Five Spice Tea Latte. I'd never heard of Chinese Five Spice powder until a luncheon I went to with Katie Chin for her new (at the time) cookbook Everyday Chinese Cooking. For the lunch, we enjoyed her Five Spice Brownies and they were divine.
What is Five Spice Powder?
Chinese Five Spice Powder is made up of a beautiful blends of Sichuan peppercorns, star anise, cloves, Chinese cinnamon, and fennel seeds.
You can easily find it at any Asian markets but also likely at your local grocery store. Brands like Simply Organic, Frontier Co-Op, and McCormick sell jars of it. There are also loads of other brands too.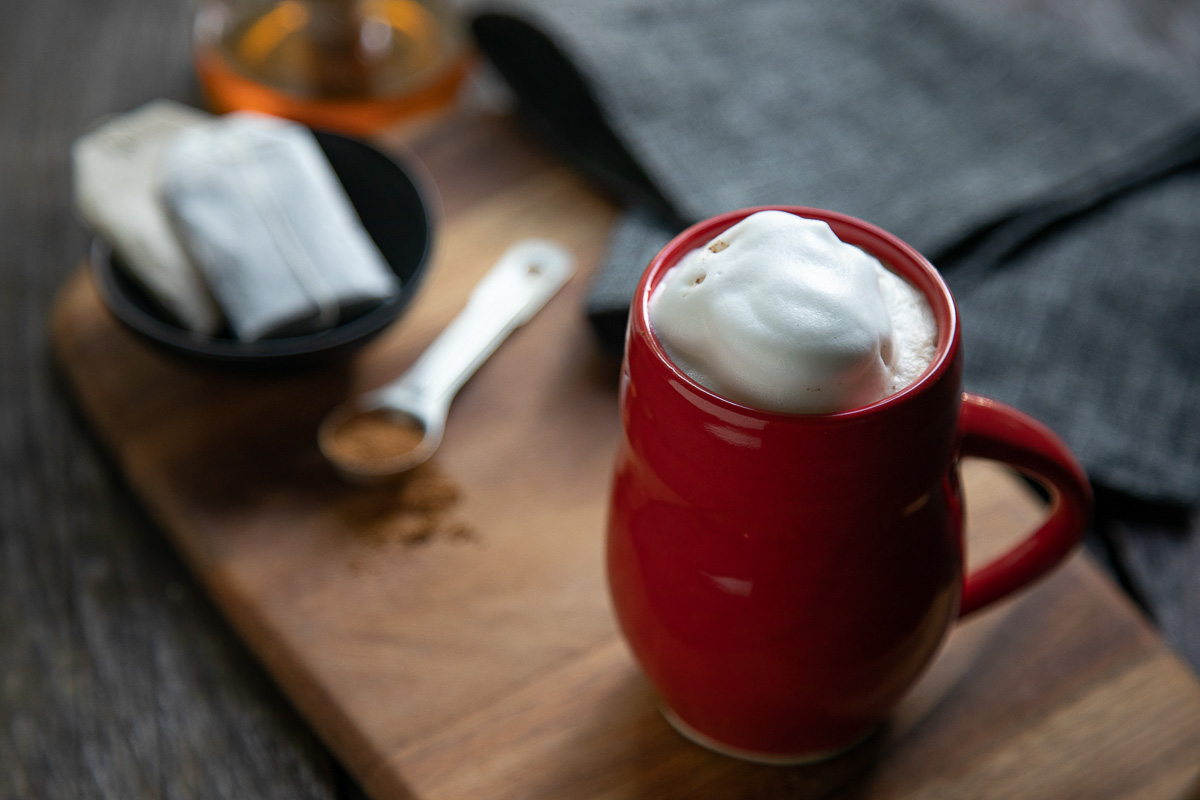 The idea for the Five Spice Tea Latte came, however, from a blending of recipes and ideas. The first is that I've been enjoying chai tea lattes on occasion recently. And then there's my cardamom latte. And then the real kicker is how DELICIOUS my Mexican Chocolate Cake and my Mexican Mocha are.
When I originally thought of creating a Five Spice Latte, I'd originally thought about a mocha. I guess this is a riff on the Mexican Chocolate Mocha with a Chinese Spice Mocha of sorts.
I may do that drink someday still, but for the time, letting the delicious combination of spices take more of a spotlight sounded good, so it's a mix with a black tea instead!
How Do you Make A Tea Latte?
In short a tea latte is tea topped with steamed milk. To infuse the spices in this drink, dissolve honey (for sweetener) and powder into the boiling water. Then add your tea bag to steep in it the sweetened/flavored water!
And then of course, finish it off with the warm milk and a sprinkle of seasoning!
What to Have with Your Tea Latte?
I personally think this tea latte would pair nicely with a morsel. Why not a scone? These white chocolate strawberry scones, amaretto cherry scones, champagne grape and brie scones, and these white chocolate strawberry scones are all SOOO delicious! And cheddar & herb scones for a savory treat might be a good balance with this latte.
And while biscuits aren't scones, they are positively delicious in just about any situation when I'd enjoy a scone…especially with strawberry thyme jam….or plum jam!
Or if you're a cookie person (I am that too!), try muesli cookies, these saffron shortbread, and matcha cookies!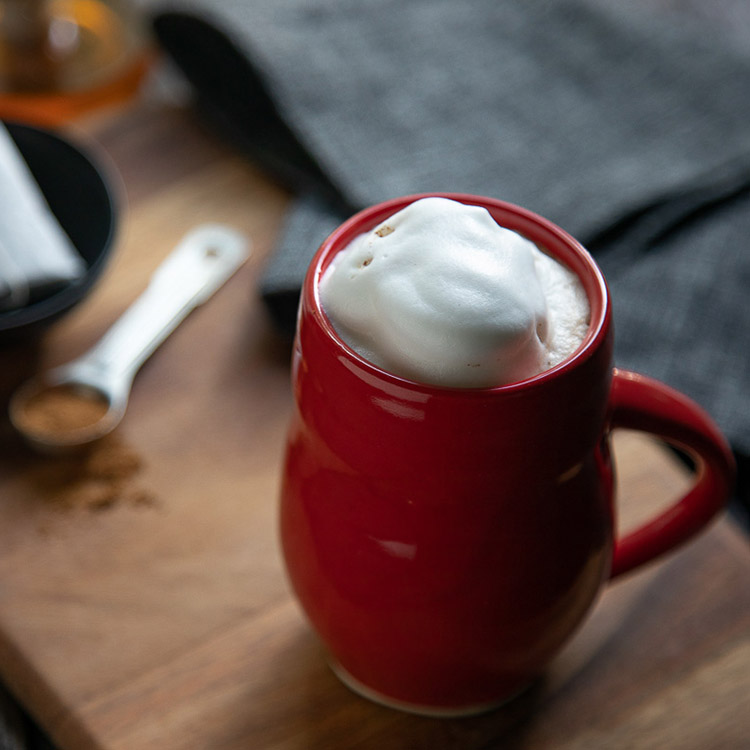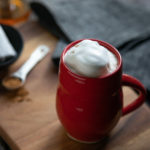 Print Recipe
FIVE SPICE TEA LATTE
Enjoy the flavors of Five Spice powder in this delectable tea latte. Chinese Five Spice Powder is made up of a beautiful blends of Sichuan peppercorns, star anise, cloves, Chinese cinnamon, and fennel seeds. Mix these varying spices with black tea and foamed milk for an umami-filled Five Spice Tea Latte that'll warm you up, calm you down, and have you wanting more!
Ingredients
1

teaspoon

honey

¼

teaspoon

five spice powder

8

ounces

boiling water

1

black tea bag

such as English Breakfast Tea

½

cup

milk

warmed and frothed

Five Spice powder or ground cinnamon for garnish
Instructions
Add the honey and the powder to a heat-proof measuring cup or bowl. Pour in the hot water and whisk until the honey and powder are dissolved. Add the tea bag and steep for 2 to 3 minutes.

Pour the tea into a serving mug being careful to stop just before any remaining powder sediment from the bottom of the measuring cup goes into the mug. Top with warmed milk and foam. Sprinkled with five spice powder or cinnamon before serving, if desired.
Notes
Save this recipe on Pinterest here!
Make this recipe? I'd love to see how it turned out…
PINTEREST: Upload a photo and your review to this Pin!
INSTAGRAM:  Tag me
@lucismorsels
and use #LMrecipes
Nutrition
Calories:
98
kcal
|
Carbohydrates:
12
g
|
Protein:
4
g
|
Fat:
4
g
|
Saturated Fat:
2
g
|
Polyunsaturated Fat:
0.2
g
|
Monounsaturated Fat:
1
g
|
Cholesterol:
15
mg
|
Sodium:
58
mg
|
Potassium:
201
mg
|
Fiber:
0.2
g
|
Sugar:
12
g
|
Vitamin A:
201
IU
|
Vitamin C:
0.3
mg
|
Calcium:
164
mg
|
Iron:
0.4
mg