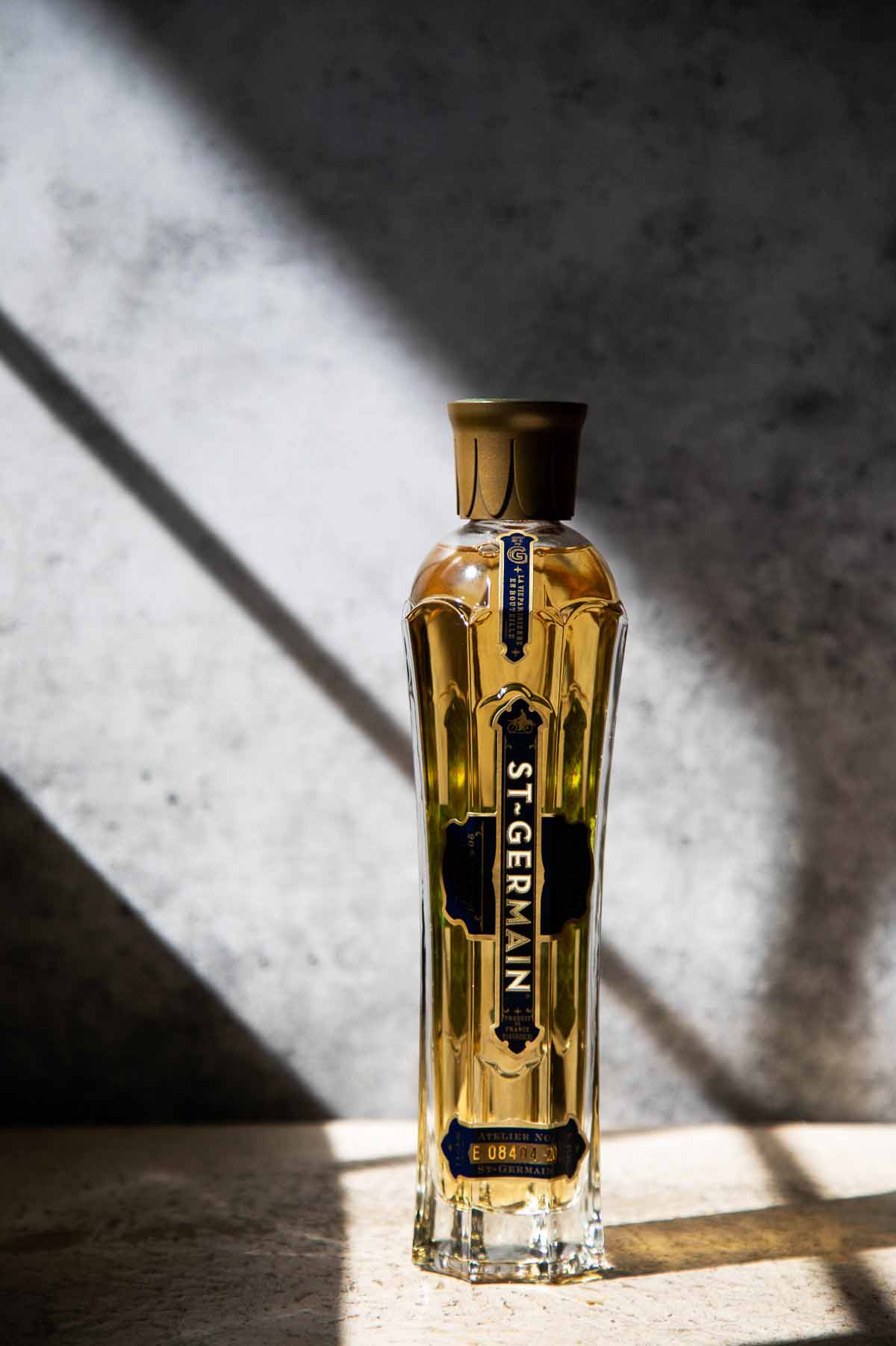 I wasn't fancy enough to order cocktails in college or much of grad school. I'm pretty sure the haunts I frequented preferred it that way too. At the time, any elderflower cocktails would have earned me the stare down and being ignored by a bartender…
I remember ordering a cocktail once and got a long stare down from the bartender as if I'd ruined his day. Granted it was a Long Island Iced Tea and the bar was really crowded that night, but hey – I didn't know what I was doing.
Needless to say this didn't exactly make me love ordering cocktails. It's only been in the last few years that I've been opting for cocktails and new ones at that.
My default used to be anything with pomegranate in the name. And even now, I know it's a good fallback. It's rarely sugary sweet, but it still has a fruity flavor I enjoy.
Sometime on my pomegranate cocktail journey, however, elderflower liqueur appeared and I was swayed to turn down a different default path.
Embarrassingly, I don't actually know what elderflower tastes like, but I know that I'm yet to find a drink featuring the flavor that I haven't thoroughly enjoyed. So now you know if we go out for drinks, pomegranate or elderflower cocktails have my name written all over them!
Of course, you'll also know that I'll be hoping to find a drink made with one of these sustainable alcohol brands!
St. Germain Elderflower Cocktails
CHAMPAGNE
With a name like passion fruit, how could the food not inspire romance? The tropical beauty is rich in fiber, iron, protein, antioxidants and carotenoids. Mix it with a splash of elderflower liqueur to liven up the cocktail. It balances out the dry champagne perfectly.
Elderflower Champagne Cocktail
Another delicious champagne and elderflower combination. This beautiful cocktail features fresh strawberries with the tasty flavor profile.
WHITE WINE
White Wine Elderflower Sangria
This sweet, sassy and sippy sangria made with elderflower liqueur is what summers are made of.
A spritzer of sparkling white wine, St. Germain elderflower liqueur, club soda, and pomegranate juice. Pomegranate arils add a pop of color to this effortlessly delicious and simple cocktail.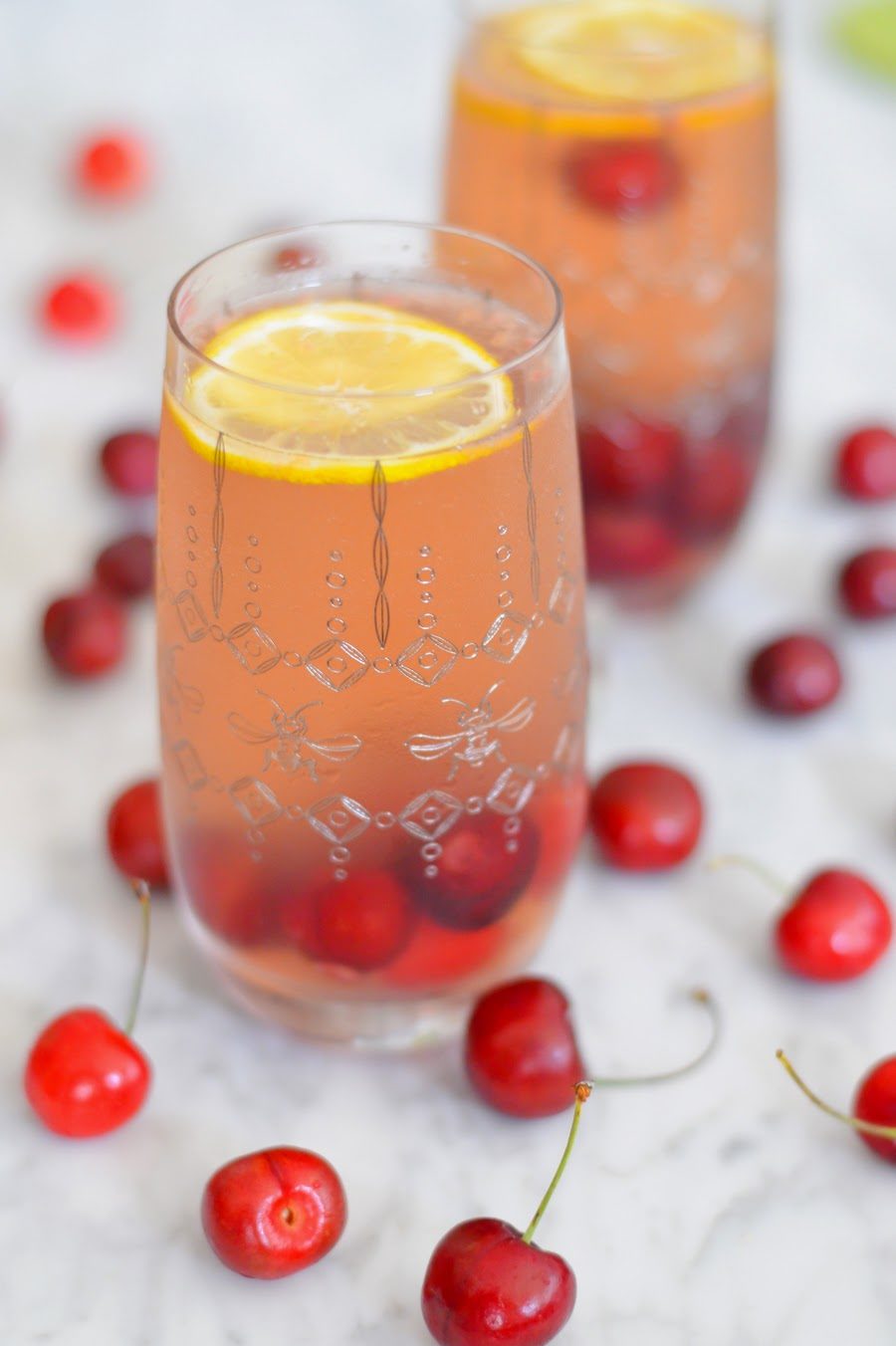 A delicious and refreshing mix of citrus and fresh cherries combine in this summertime sip. Pit the cherries and squeeze fresh lemon juice into the pitcher to let this sangria marry the flavors together!
SPIRITS + APERITIFS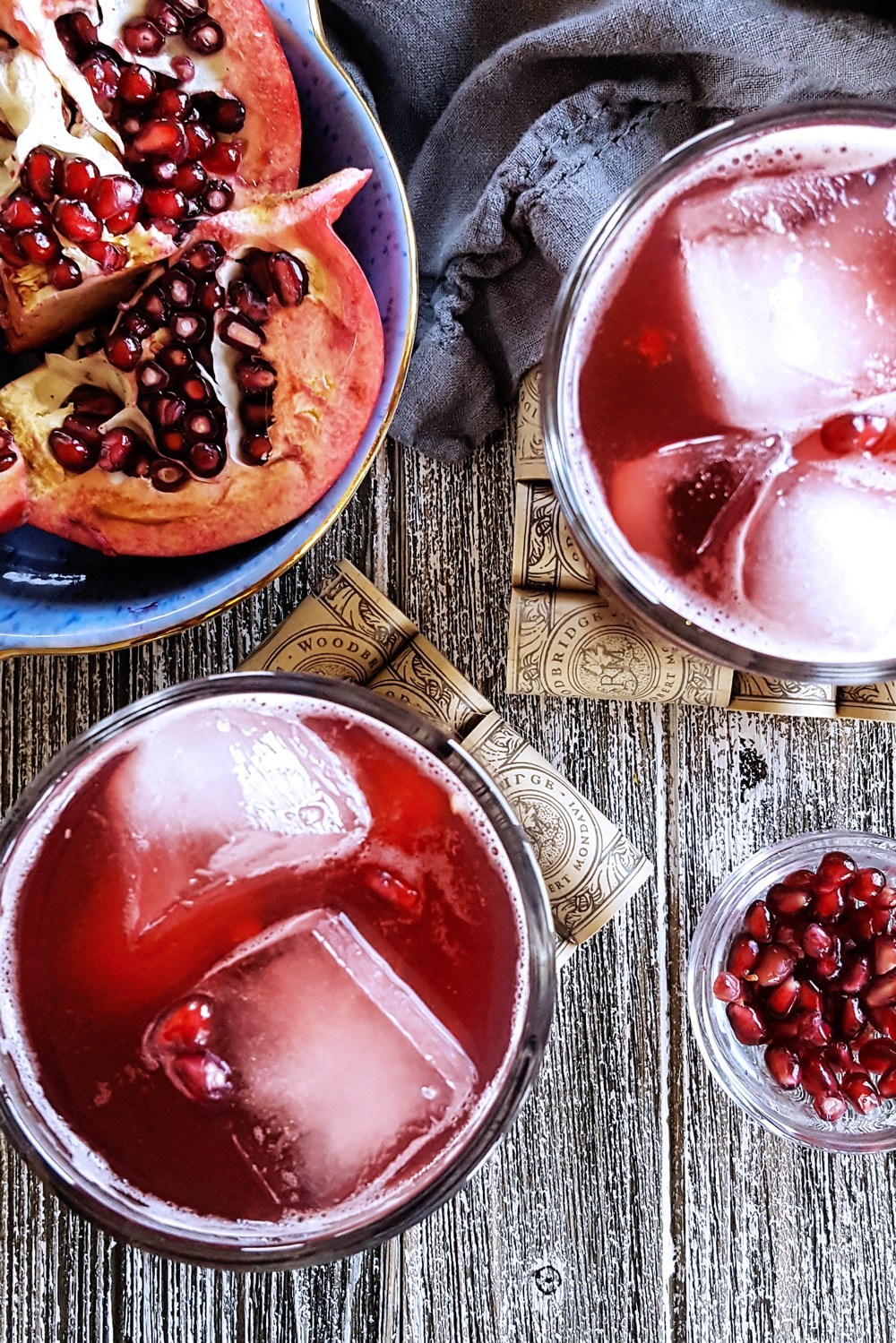 Forbidden Flower Sour (bourbon)
Made with tart juice and sweet St. Germain elderflower liqueur, the Forbidden Flower Sour is a potent and refreshing pomegranate bourbon cocktail, ideal for relaxing after a long day.
Ruby Red Cocktail (gin)
Fresh grapefruit juice combine with dry gin and sweet elderflower liqueur for a beautiful pale pink cocktail everyone will want to sip!
Grapefruit Paloma (tequila)
If you love palomas, then you'll love this sweet twist. Grapefruit, elderflower, and tequila make up the base for this sip. Add simple syrup for a truly decadent sip or skip the syrup for a less sweet drink!
Blackberry Cosmopolitan w. Orange Bitters (vodka)
One of the most succulent little jewels of summer is the blackberry. Sweet, tart, almost inky-black, these berries are intensely flavorful… and make the taste buds tingle. This version of the iconic Cosmopolitan, fresh blackberry purée is spiked with orange bitters for a quintessential summer cocktail.
Elderflower Smash (gin)
Elderflower Smash – A St-Germain and mint gin cocktail. Floral and refreshing on a warm day.
Honeydew + Mezcal Margarita w. Chipotle Syrup (mezcal)
In this cocktail, the sweetness of the honeydew tames down the smoky mezcal to make a marvelous mélange of flavors. Elderflower liqueur is added to accentuate the honeydew's floral aromas, and a dash of spicy, smoky chipotle syrup rounds off all the elements of the drink.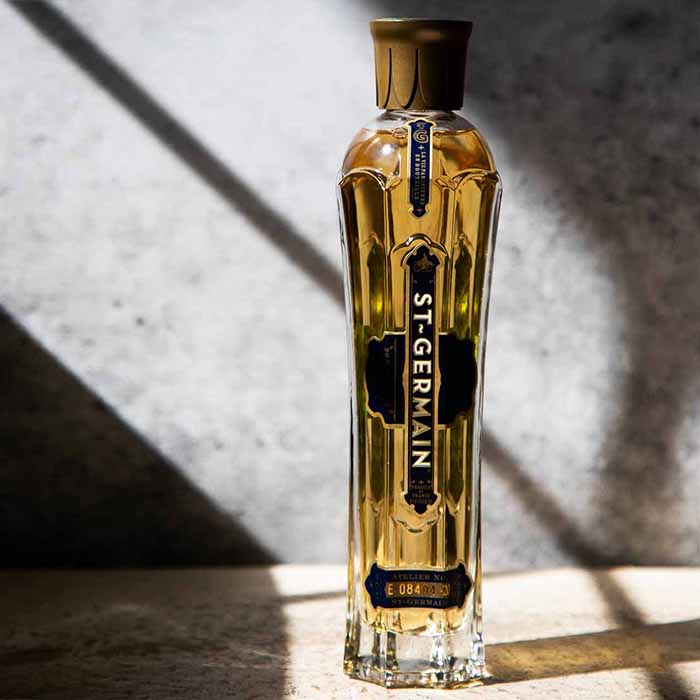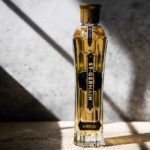 Print Recipe
ELDERFLOWER COCKTAILS
A delicious and fun collection of elderflower cocktails, featuring the delicious liqueuer.
Ingredients
750

mL

chardonnay wine

3

cups

frozen pitted cherries

¼

cup

elderflower liqueur or syrup

1

cup

club soda

⅓

cup

simple syrup

2

Tablespoons

lemon juice

2

small or 1 large lemon thinly sliced
Instructions
Remove 1 cup cherries from freezer. Let thaw.

In a large pitcher, combine wine, elderflower syrup/liqueur, club soda, simple syrup, and lemon juice.

In a small bowl, crush thawed cherries to begin releasing juice. Add mashed and frozen cherries and lemon slices to the pitcher.

Refrigerate at least 2 hour before serving.
Notes
Make this recipe? I'd love to see how it turned out…
PINTEREST: Upload a photo and your review to this Pin!
INSTAGRAM:  Tag me
@lucismorsels
and use #LMrecipes
Nutrition
Calories:
238
kcal
|
Carbohydrates:
32
g
|
Protein:
1
g
|
Fat:
0.2
g
|
Saturated Fat:
0.03
g
|
Polyunsaturated Fat:
0.04
g
|
Monounsaturated Fat:
0.03
g
|
Sodium:
26
mg
|
Potassium:
270
mg
|
Fiber:
1
g
|
Sugar:
28
g
|
Vitamin A:
45
IU
|
Vitamin C:
11
mg
|
Calcium:
25
mg
|
Iron:
1
mg