With entertaining at a minimum this year (that's even an overstatement), I shared some ideas for summer al fresco table decor back in July. As we're decorating our house for the holidays, however, I've decided to start adding in some natural winter home decor that will last us long past the holiday season!
Summer has an abundance of fruit, flowers, and garden bounty. As it turns out – though I often forget – so does winter! I have to check out these winter recipes more often, obviously!
So while I figure out what wines to pair with our holiday meals, I'll also be adding some fun around the house (and obviously out of reach of those baby hands)!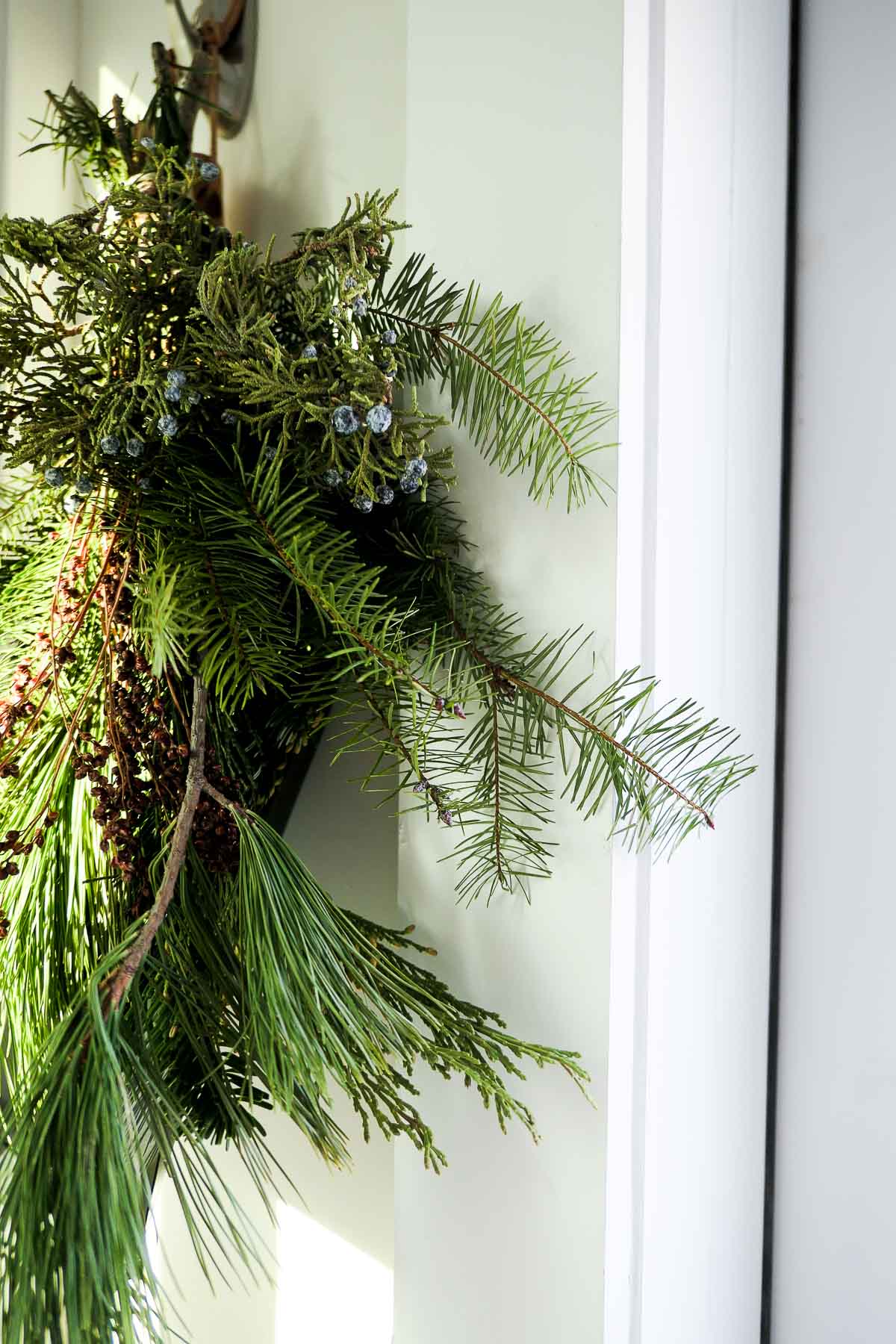 Natural Winter Home Decor
Without much work, natural winter treats include citrus (everything from grapefruits to tangerines), pine needles, pinecones, eucalyptus, whole spices, and shrubbery in small bits.
It's kind of deflating when it's time to take down the holiday decor. Whether you do it in December, early January, or months later (I always giggle at the trees out for pickup in February or March), it feels like happiness is done and it's time to nest.
On the contrary, however, since winter is a great time to clean out, spruce up, and "happify" your home! After all, you're spending so much time in it!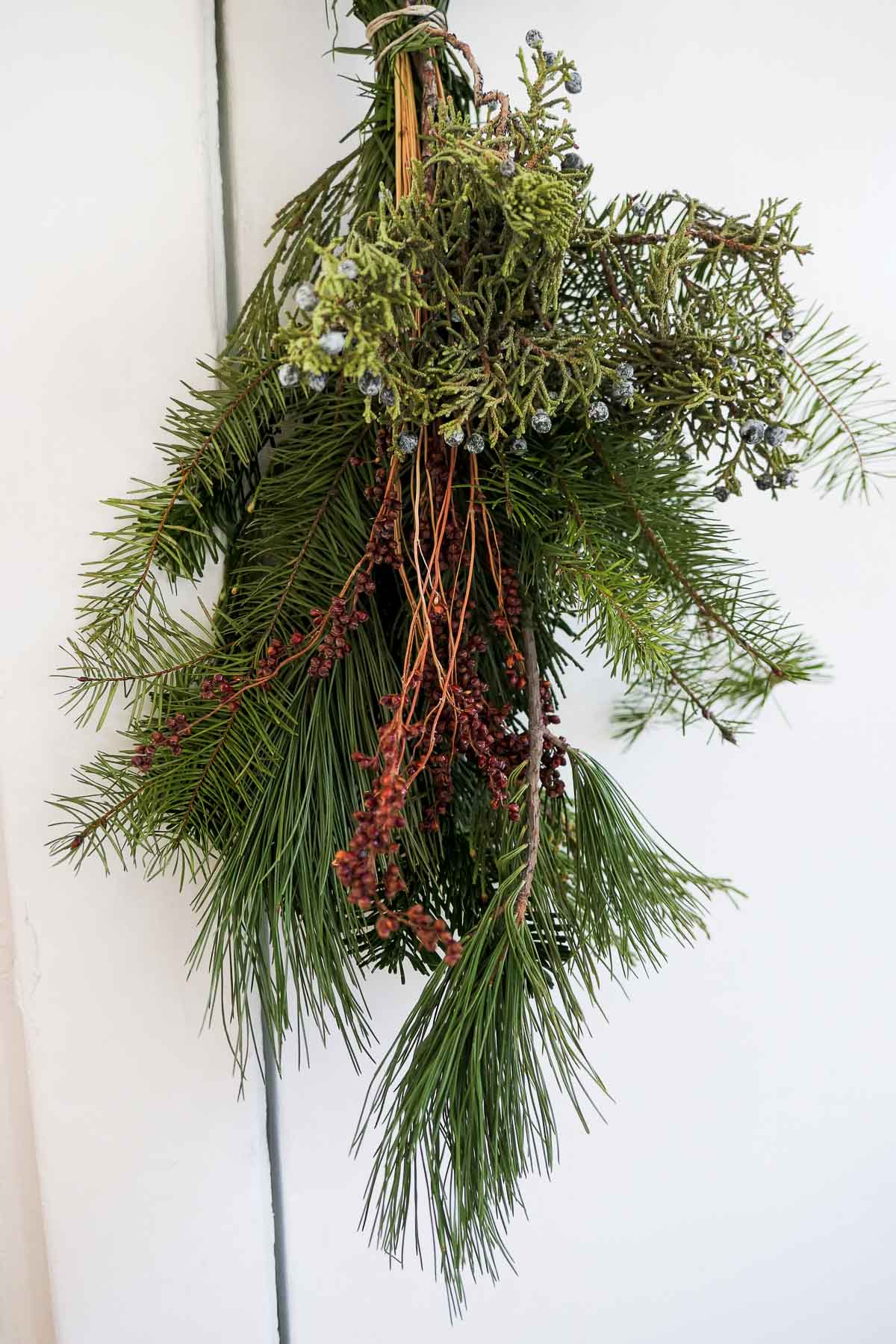 Wall Hangings + Bundles
This year we ordered a DIY Wreath kit from Bloom here in Sacramento. We got plenty of greenery and some extra decor, so after making our wreath, we made a few bundles and wall hangings from the leftovers!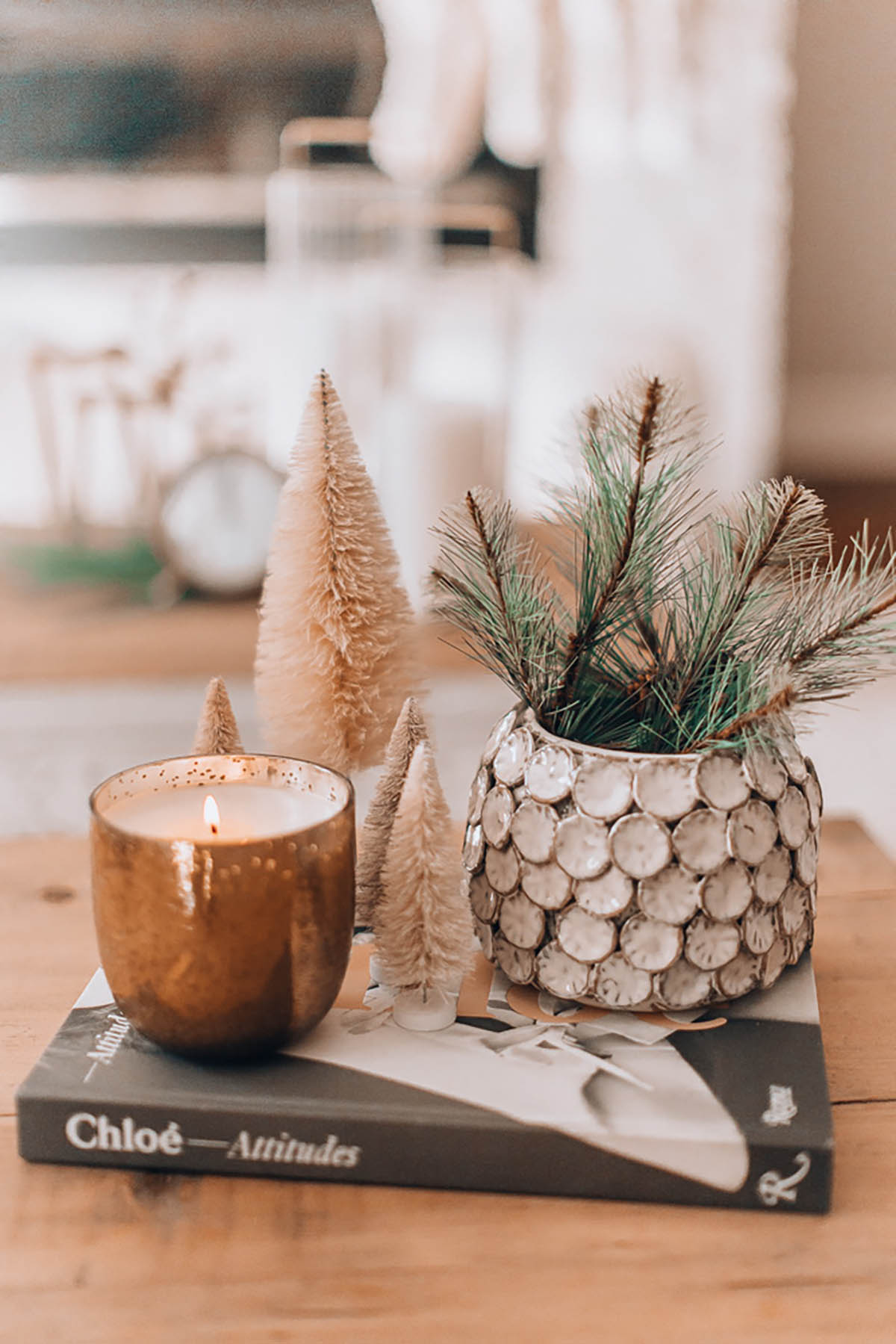 This simple idea would be great in every room of your house. Add some small shrubs or pine needles to a small vase or cup for just a pop of decor! I've used olive tree branches (small ones) like this as well.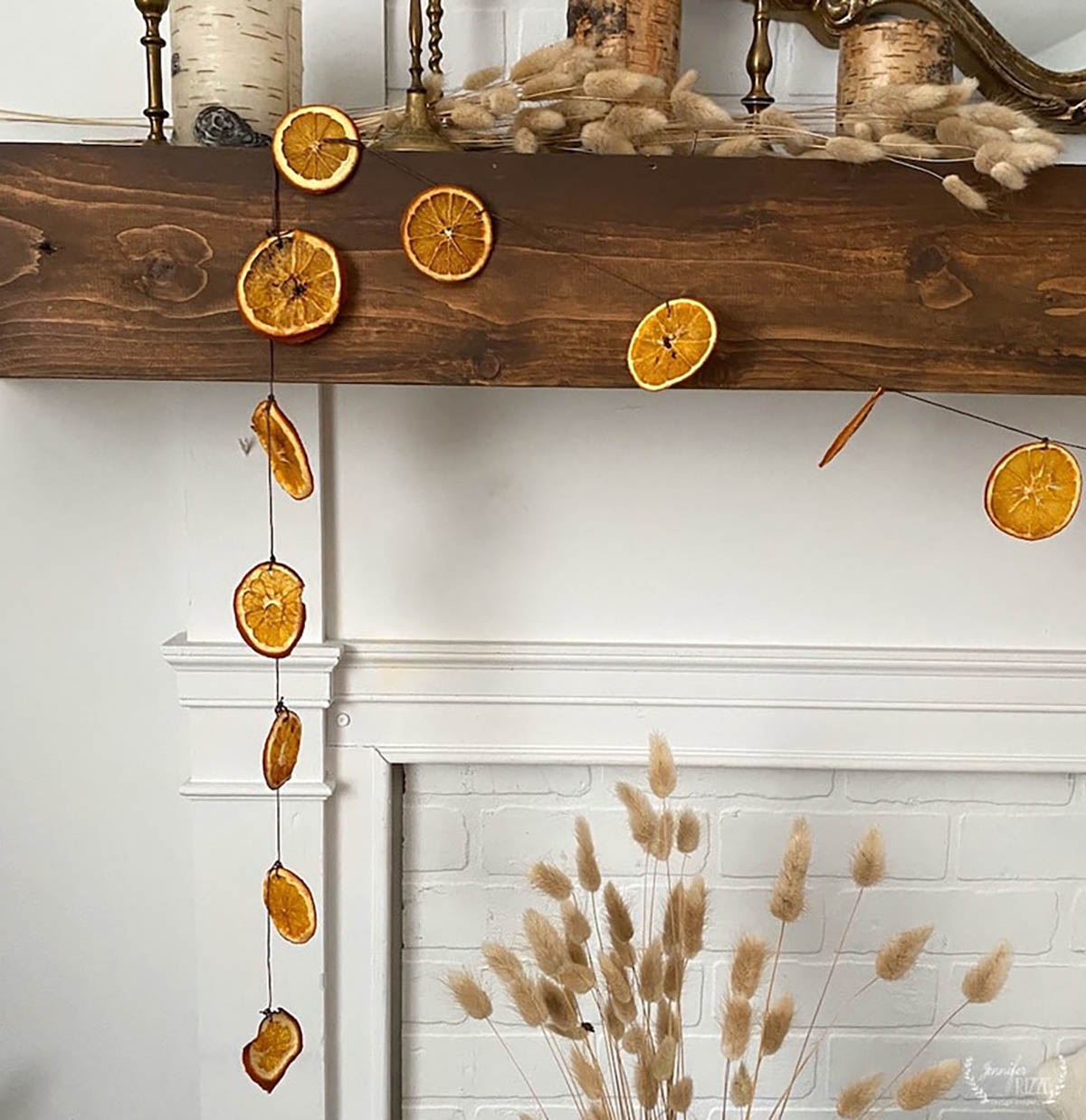 Dehydrating citrus slices can take some time, but the ease of this natural winter home decor might just be worth it! You can use all the same fruit or a mix for some fun color variations!
They're also great on an elegant Thanksgiving tablescape!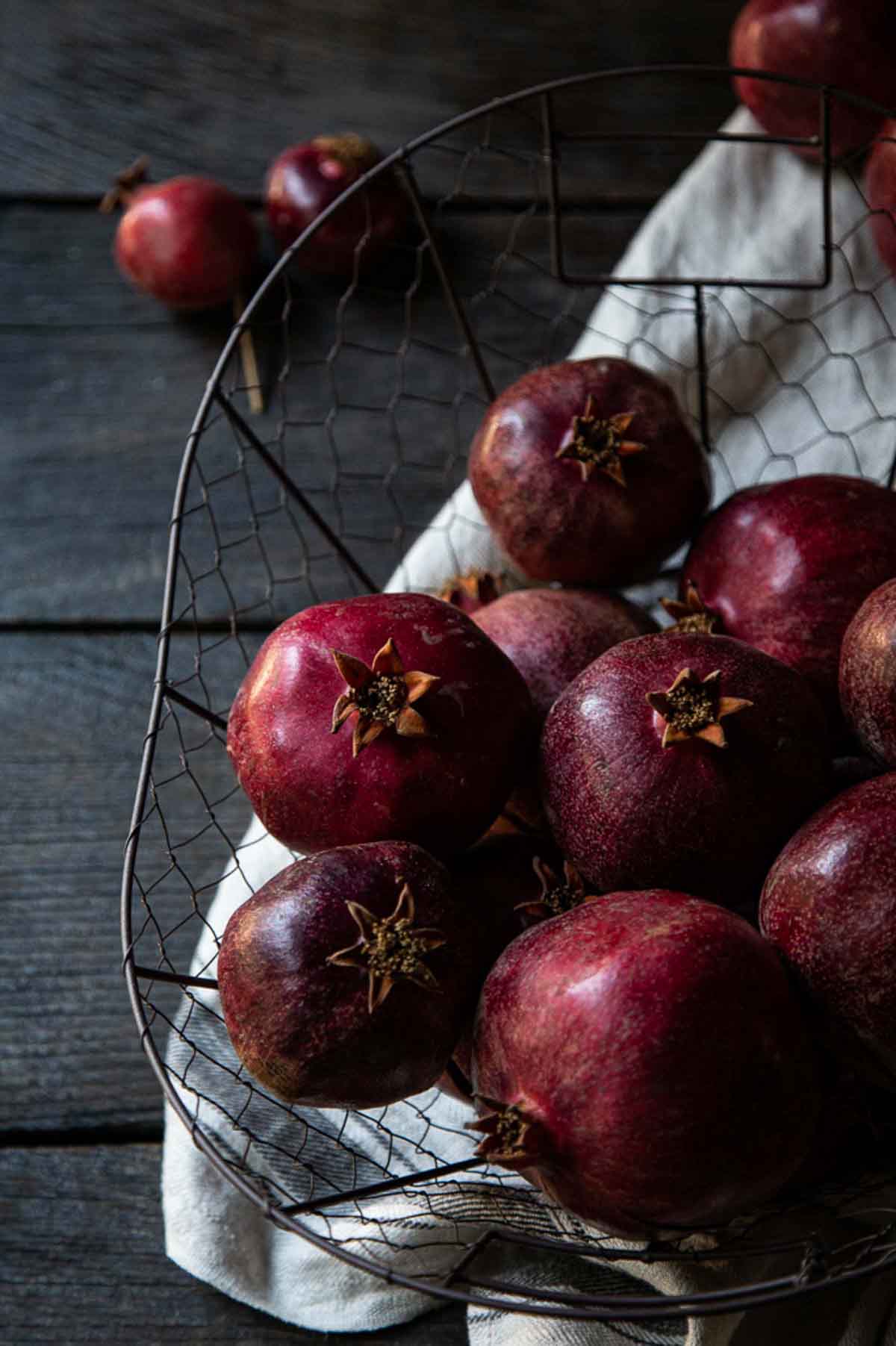 Pomegranates as Decor
I will rave about the bright flavors of spring and summer produce, but besides the tastiness of some cold weather crops is their ability to have a longer shelf life. Pomegranates can sit out at room temperature without losing color or beauty for at least a week (often longer). Check out similar ideas fro apples in these natural fall home decor ideas!
Place whole, poms in a beautiful basket or seasonal bowl for a beautiful display (that can then be eaten).
And when it's time to eat them up, pomegranate arils appear on this winter fruit platter, in this fish fillet and winter slaw, and this pomegranate Sangria!
Arils also make beautiful natural cake decorations just like atop these cheesecake bars and these spiced custard mini tarts!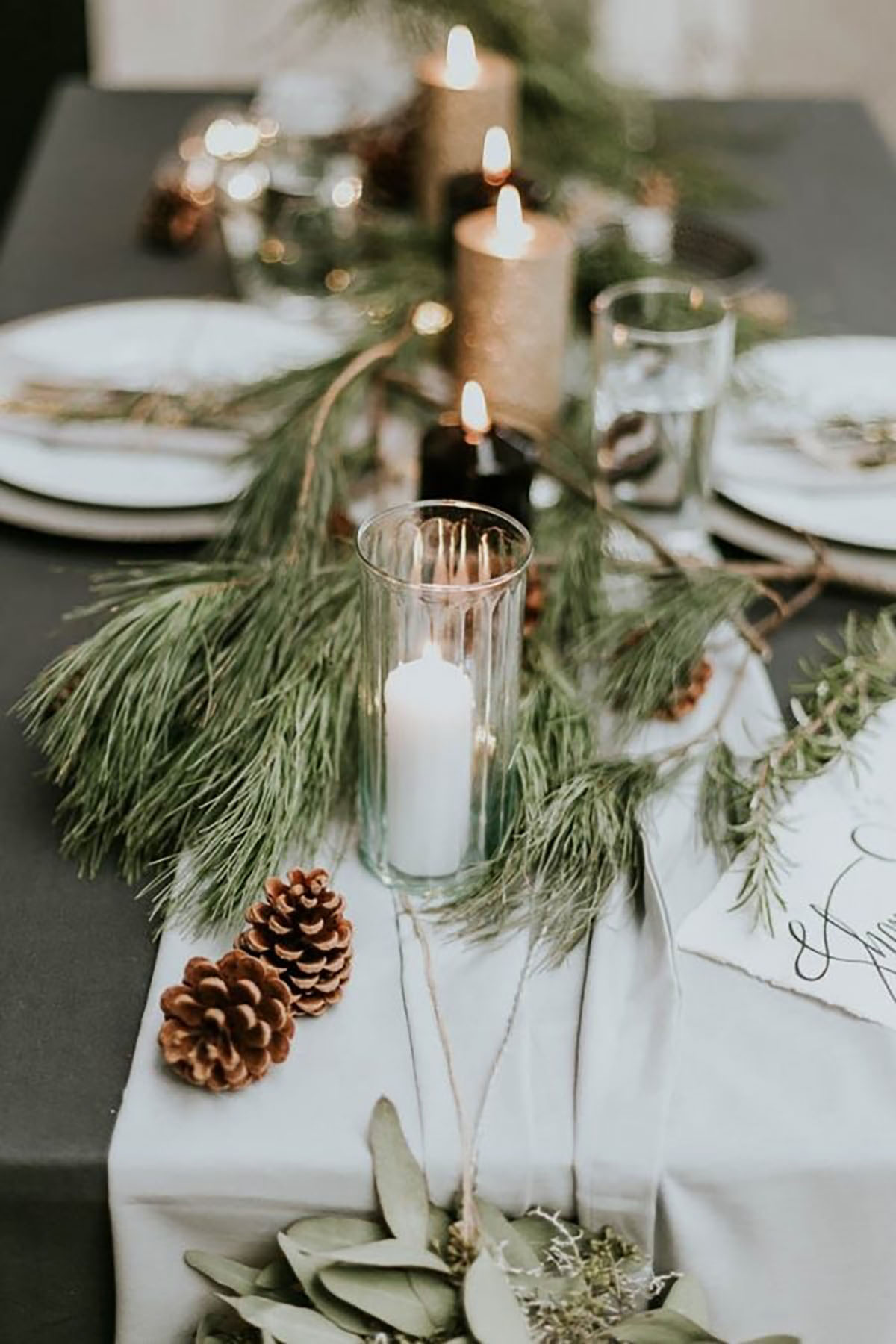 Whether it's just you or a few this year, try sprucing up your mealtime with gorgeous pinecone and pine needle arrangements that will last much longer than flower.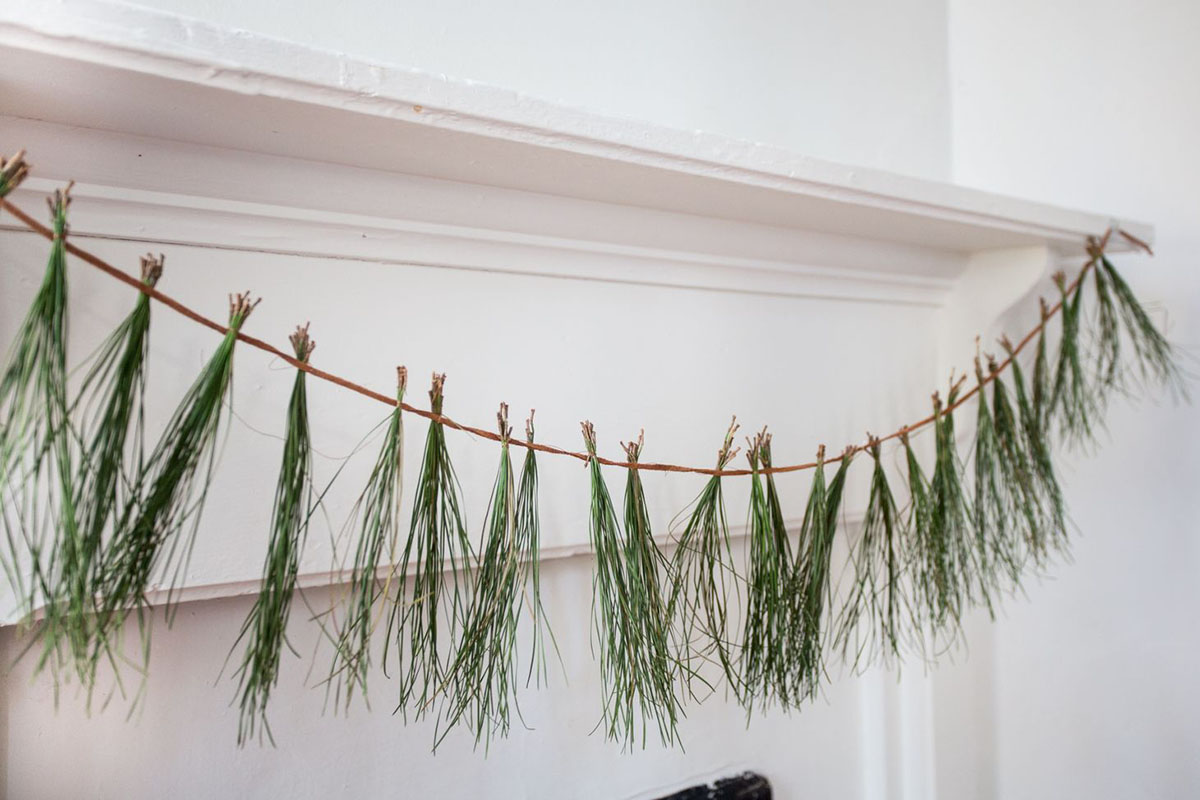 This is a fun activity for one of for the whole family. Tie individual pine needles into a garland for a beautiful mantle or wall decoration. The scent will have you happy all season long!
And don't forget to bring the scents of the season into your home with homemade air fresheners – you're able to make it just to your tastes (and what you have on hand).