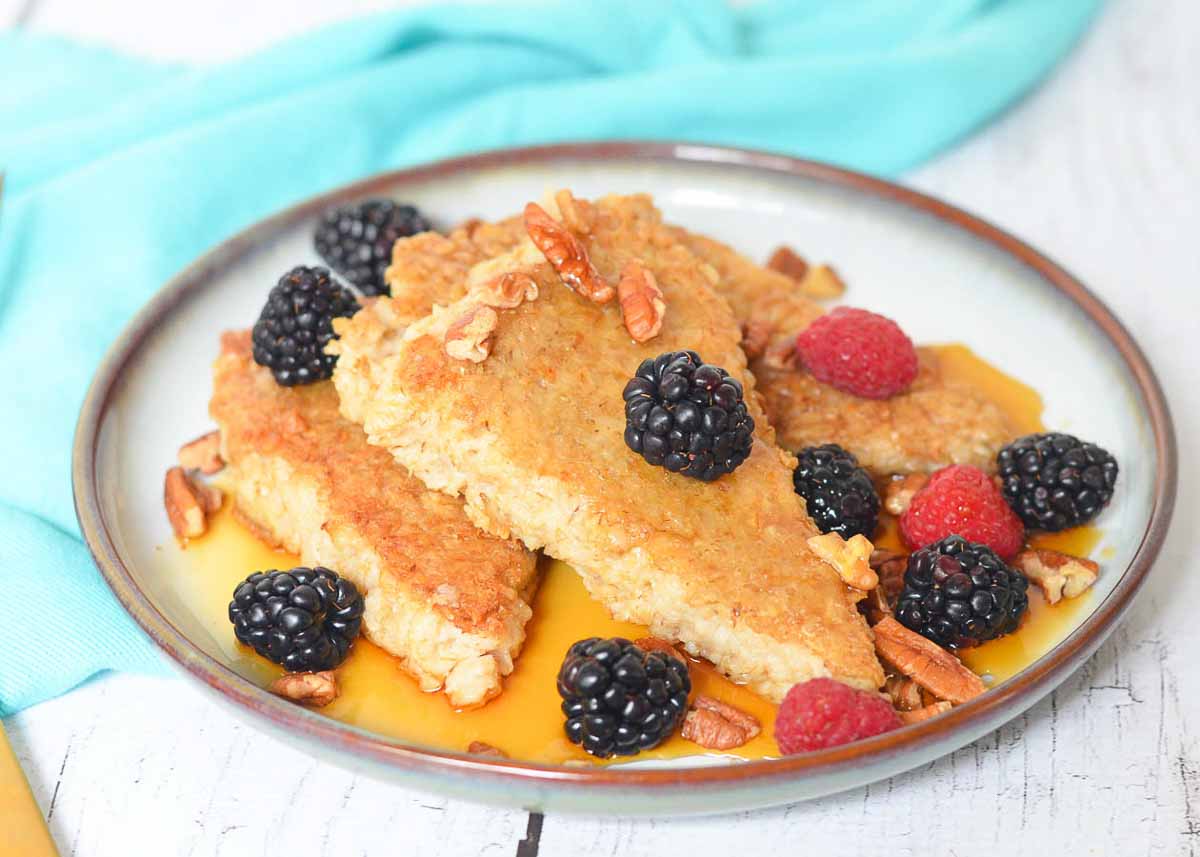 Have you ever heard of fried oatmeal before? This is a somewhat recent discovery of mine, but now I'm wondering where it's been my whole life!
I rarely make or order oatmeal for myself. I love it every time I eat it, but for some reason, it just never sounds as though it'll satisfy my cravings.
My boyfriend and my mom have been on an oatmeal kick this past year, however, so I suppose it was only a matter of time before things started to change! My mom recently told me that my grandfather used to make fried oatmeal – seared in the pan, not deep-fried.
She told me how to do it and I quickly tried it out. The taste of fried oatmeal isn't any different from oatmeal. The more firm shape and the little crispiness, however, are a new spin on an old classic…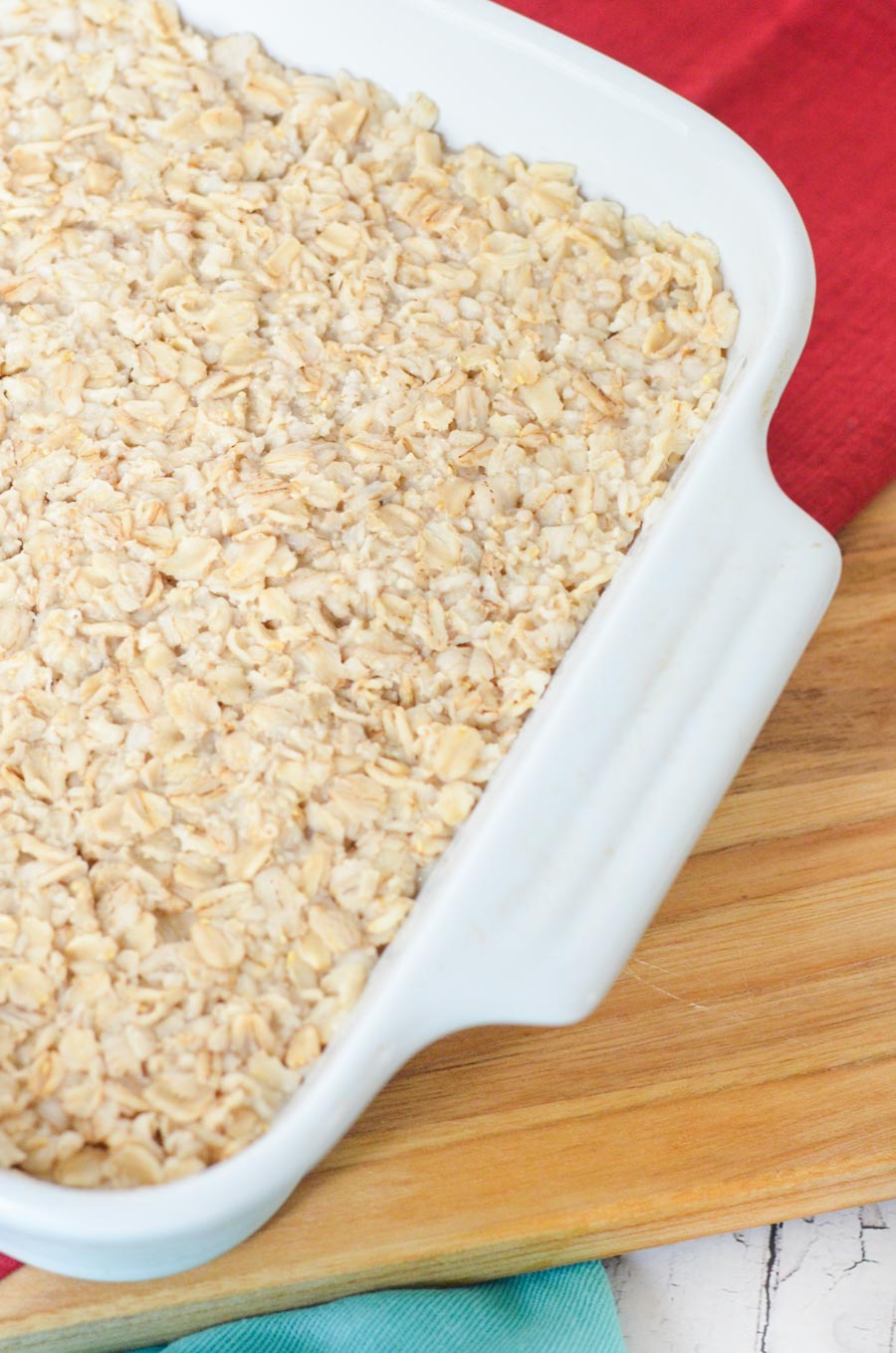 Fried Oatmeal
One of the great perks of doing fried oatmeal is that you can do a bulk of the work ahead of time. Make up a batch of oatmeal on Sunday and then "fry" each piece for breakfast as needed throughout the week!
Below is the basic stovetop recipe for oatmeal. Also try steel cut oats in your instant pot, oatmeal in the crockpot, or you can try this rice cooker recipe for oatmeal.
If you really wanted to have a little fun with the kiddos, you could cut shapes out of the cold oatmeal. Use either a knife or cookie cutters!
Topping Ideas
The fun thing about fried oatmeal for breakfast (or snack!) is that you can add any toppings you like. Syrup, fresh berries, and chopped nuts are my current favorite combination.
You know peanut butter, honey, or even a classic pancake style with butter and syrup would be a delight.
And don't forget some fun seasonings like cinnamon, cardamom, ginger, and even allspice or nutmeg. The possibilities of fried oatmeal toppings are endless and the best part is that everyone can make their own combination!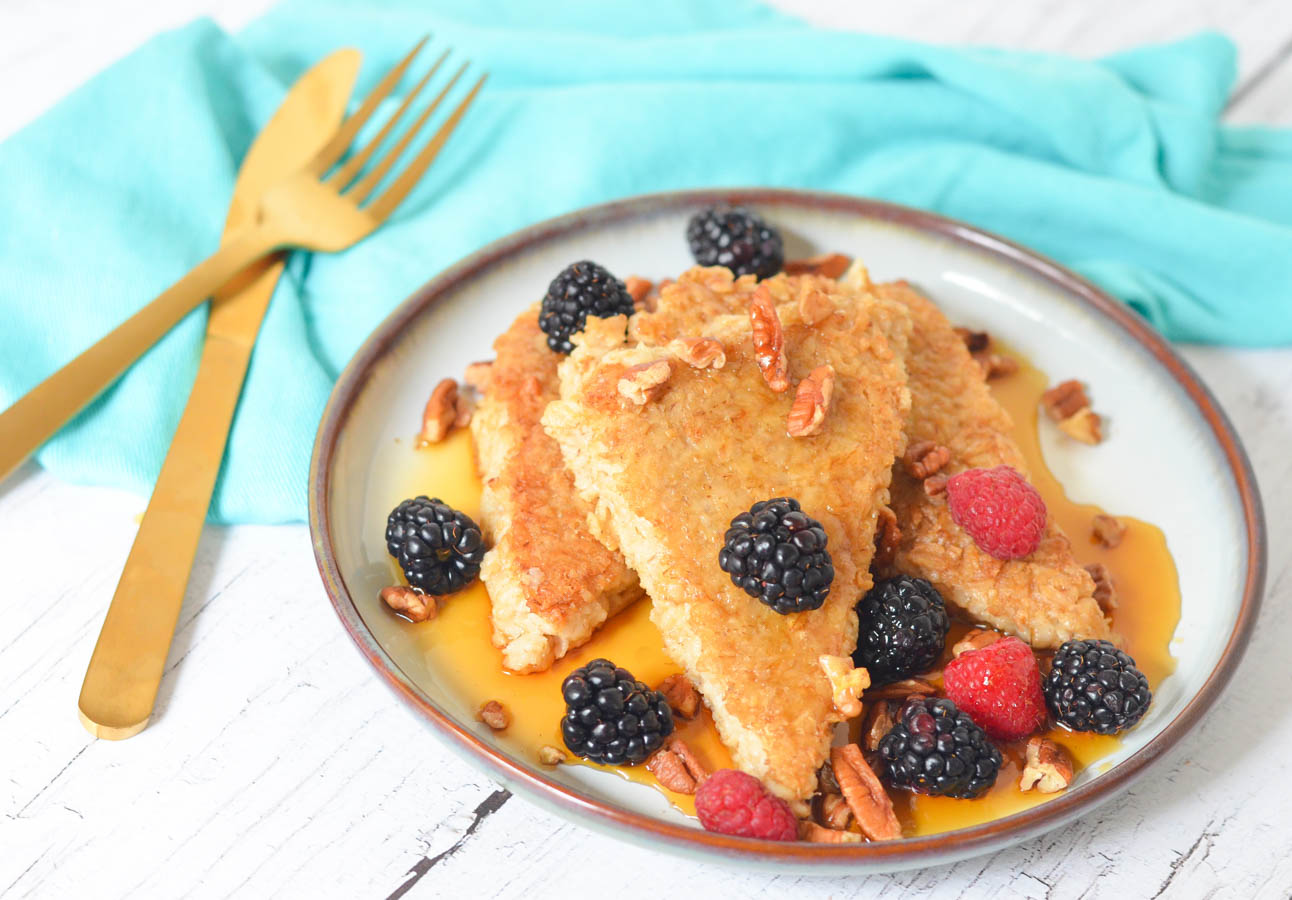 Want some other breakfast recipes? Try this salmon frittata, breakfast salad, cardamom fluffy waffles, make-ahead breakfast tacos, and toasted muesli with yogurt!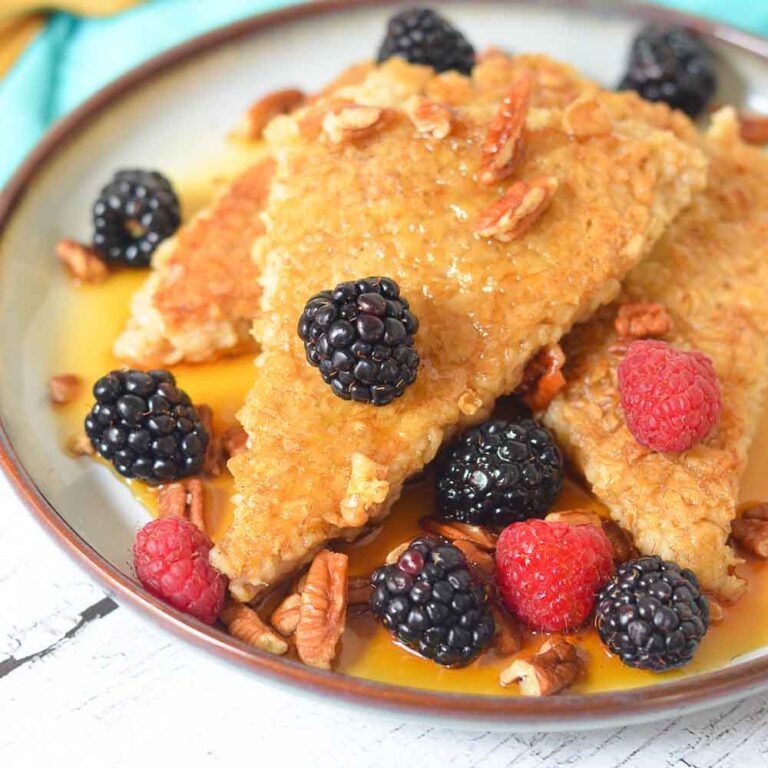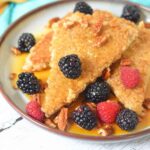 Print Recipe
FRIED OATMEAL BREAKFAST RECIPE
My mom always said that my grandpa loved fried oatmeal. When my mom taught me how to make it, I thought it was genius and that I might like it more than oatmeal. Now we always make extra oatmeal, so we can make fried oatmeal with all these tasty toppings!
Ingredients
½

Cup

Old-Fashioned Oats

1

Cup

water

⅛

teaspoon

salt

Nonstick spray

butter 

optional

optional toppings: syrup

butter, fruit, peanut butter
Instructions
Bring oats, water, and salt to boil in a small pot.

Lower Heat. Cook five minutes, stirring constantly until a thick consistency is reached. 

Place oatmeal in square baking pan and spread evenly.

Cover and refrigerate at least 2-3 hours.

When cool, cut oatmeal into eight equal pieces.

Heat a skillet over medium-high heat, spray with nonstick spray.

Carefully lift oatmeal pieces out of the dish and onto the pan. Sear both sides of the oatmeal square – it takes a while because of all the moisture in the oatmeal. Add more nonstick spray as needed.

When oatmeal pieces are fairly seared, feel free to add a little butter (along with some more nonstick spray). Butter burns at a much lower temperature, so don't do this until the end.
Nutrition
Calories:
21
kcal
|
Carbohydrates:
4
g
|
Protein:
1
g
|
Fat:
0.4
g
|
Saturated Fat:
0.1
g
|
Polyunsaturated Fat:
0.2
g
|
Monounsaturated Fat:
0.1
g
|
Sodium:
77
mg
|
Potassium:
20
mg
|
Fiber:
0.5
g
|
Sugar:
0.1
g
|
Calcium:
4
mg
|
Iron:
0.3
mg