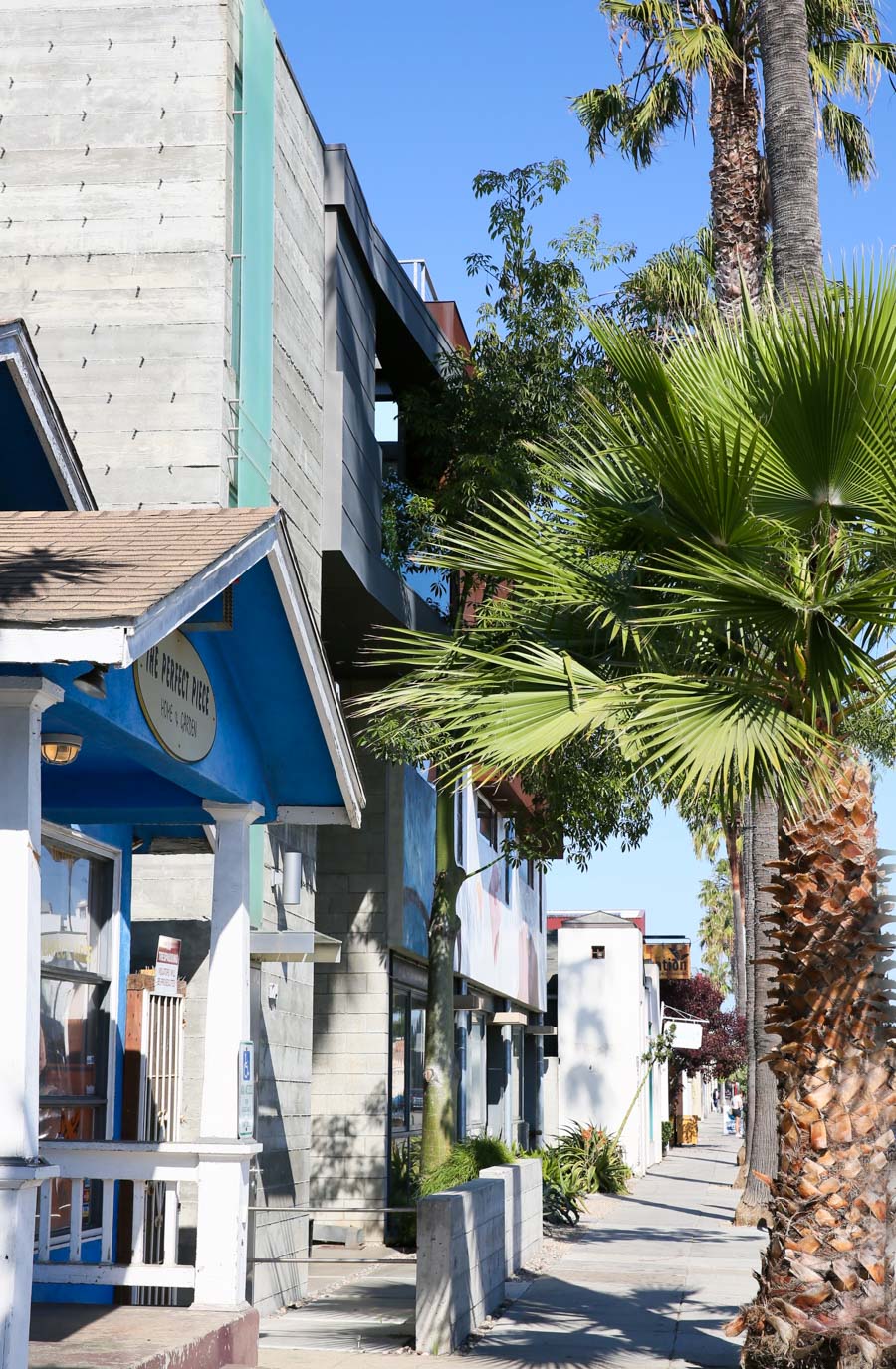 This Abbot Kinney Locals Travel Guide has been way too long in the making. I first got the idea after my husband's mother came to visit and we took her down there. After wandering through the shops and having lunch at Lemonade, we all realized how much fun we'd had.
Soon after, I took my mom to Abbot Kinney where we shopped a bit and then enjoyed lunch at Zinque. My husband and I are down on the iconic street occasionally for weekend coffee dates and each time we love it.
Abbot Kinney Local's Travel Guide
The thing about AK, however, is that it can get really crowded and quite hot in the summer. To avoid both of these, I highly recommend going early. It's pretty quiet until about 9/10. Stores start opening up around 11, so after that it's increasingly crowded until the end of the day.
It's near the water, so the breezes will blow in the mornings, evenings, and occasionally throughout the day – bring a layer. It will often get sunny and warm by late morning, so have your sunnies or a hat handy! Without any further ado (because there's been way too much), here are all my favorite haunts in one of my favorite parts of LA…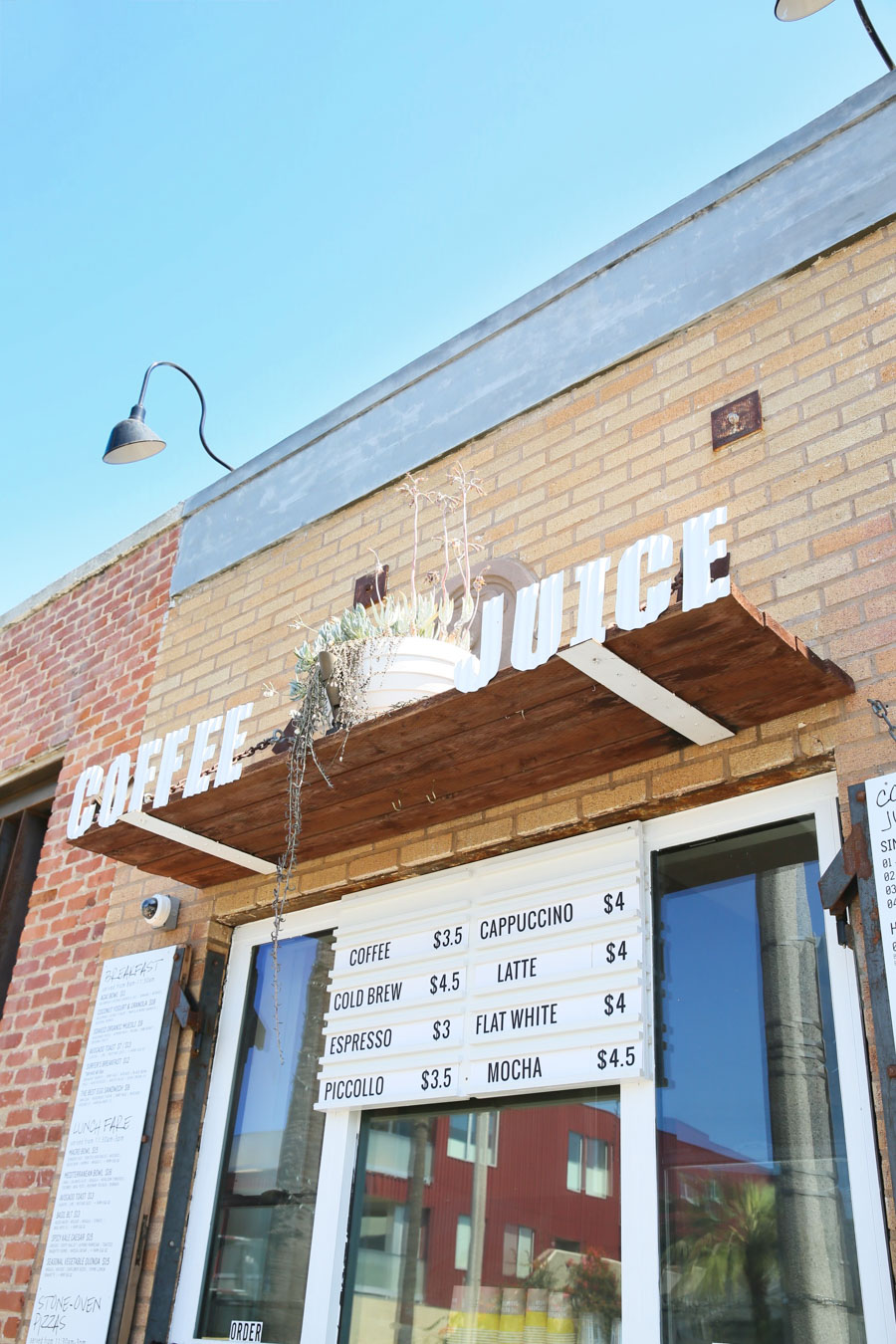 Coffee on abbot Kinney
Since we're down there for coffee more than anything else, I'll start there. Three favorites are Intelligentsia, Blue Bottle, and The Butcher's Daughter.
Intelligentsia is kind of hard to see from the street, but they are quite tasty and have delicious morsels as well as seating and wifi.
The Blue Bottle further down the street is always delicious but has zero seating, so plan to walk and sip if you stop there.
The Butcher's Daughter is a full blown restaurant, but they also have a walk up window that sells coffee. This is another to walk and sip.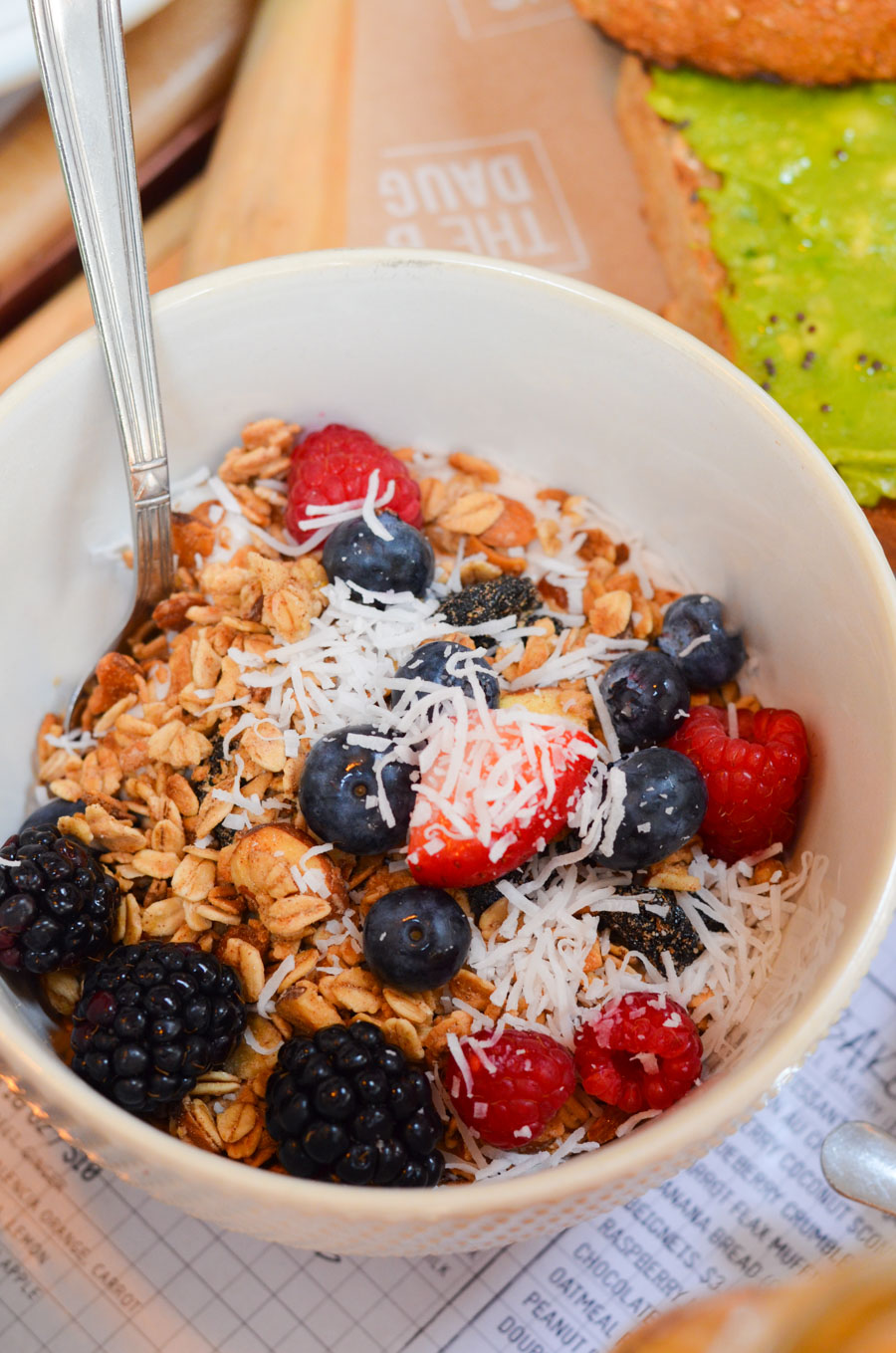 Eating on Abbot Kinney
Speaking of The Butcher's Daughter – you should absolutely eat there. A New York institution, they just opened their doors about a year ago here in LA and I'm so happy they did.
They have vegetarian fare that goes above and beyond. I've enjoyed every single thing I've had so far, including the hummus + crudites, balance bowl with egg, and yogurt with granola and fruit.
They also have cold brew and a selection of housemade juices, including my favorite – watermelon!
We haven't been there in the evening for food or happy hour, but I'm pretty sure it's amazing. Also, I must talk about their decor, which is to die for. White subway tiles, copper accents everywhere, and succulents and greenery high and low. I've referenced their interiors as inspiration for my home decor on multiple occasions.
If you love succulents, check out the beautiful succulent baby shower I received!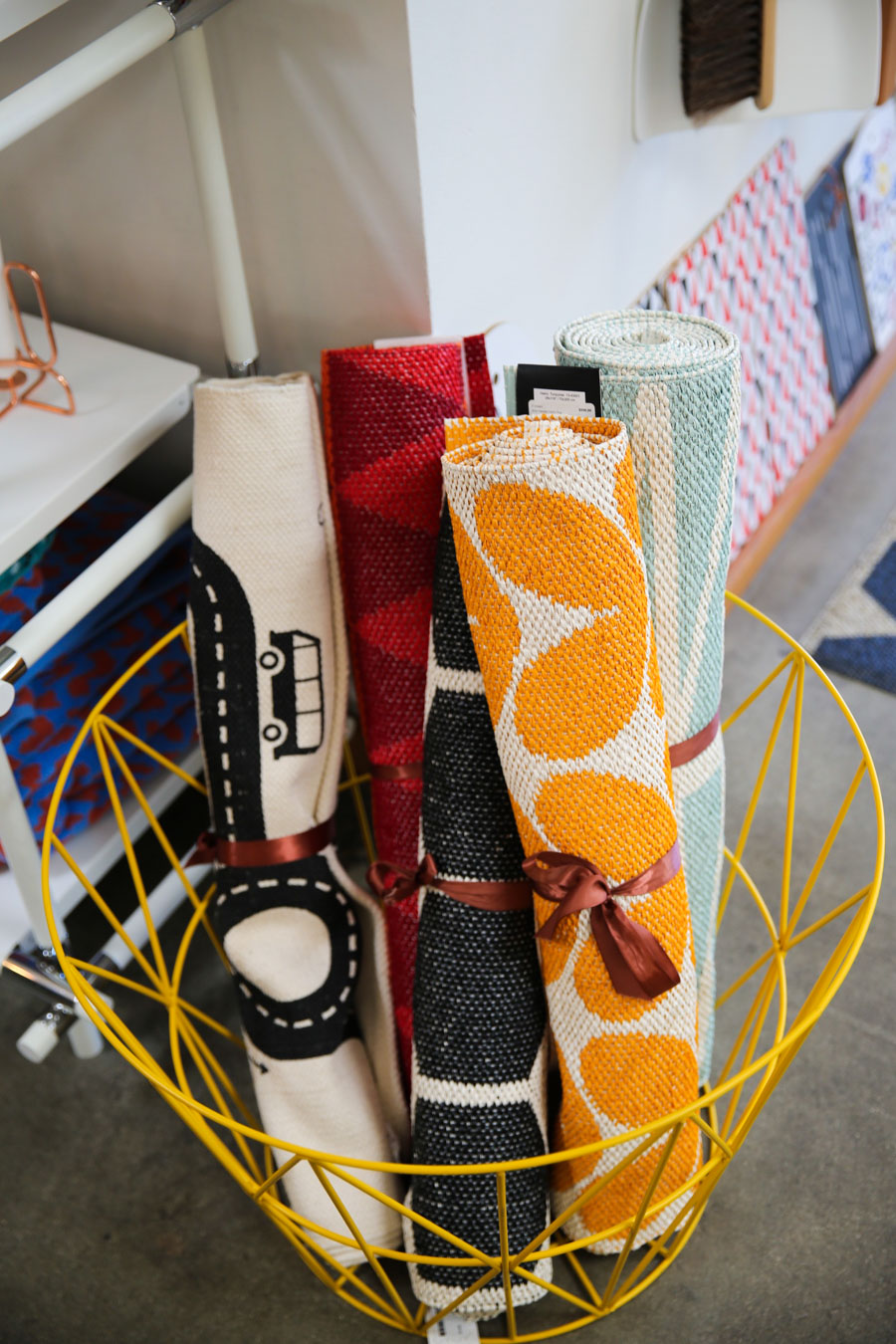 Venice used to be full of lots of small local shops, but it's changed quite a bit. Now you'll find a mix of well-known international brands and locally-owned shops. Here are my favorite places to shop on Abbot Kinney:
WHERE TO SHOP for HOME
HUSET :: Huset is a scandinavian store full of home decor, clothing, and kids items. It's still one of my favorite stores on the street and worth peaking in!
If I could design a new home now, it would be a combination of the interior at The Butcher's Daughter and the pieces in this store. I dream of remodeling every time I walk in!
TUMBLEWEED & DANDELION :: Tumbleweed & Dandelion is that store that everybody stops and stares at the fun pieces out front but fewer actually go in (and they're missing out on so much).
Full of vintage furniture, Turkish towels, reclaimed/painted wood signs, and so much fun, you'll love wandering through this old home-turned store. The vibe is eternally relaxed and you'll be itching to recreate the feeling in your home!
ILAN DEI VENICE :: A quirky and fun outdoor shop, this shop is outdoors and full of items for your home and garden. Get ready to get a green thumb and a funny knick knack if you buy something here.
WHERE TO SHOP for STYLE
Margaret O'Leary :: Although a chain, I love walking into Margaret O'Leary. They sell denim designers I know and love all in a relaxed vibe. You'll find AG Jeans, Birkenstocks, and comfy tops to your heart's content!
Some of the other clothing stores feel a bit stuffy, but I don't get that vibe here at all!
Timbuk2 :: I'm a big fan of Timbuk2 bags. They're high quality and customizable to whatever colors and styles you want. The store is small, but they have a stuffed stockroom in the back. If you haven't yet, be sure to check out their FEMME line of women's bags. I love all the pieces I have from the line and can't wait to get more!
You'll also find well known brands such as Rag & Bone, Current/Elliott, Shinola, Velvet & Graham, Lucky Brand, and Alexis Bittar.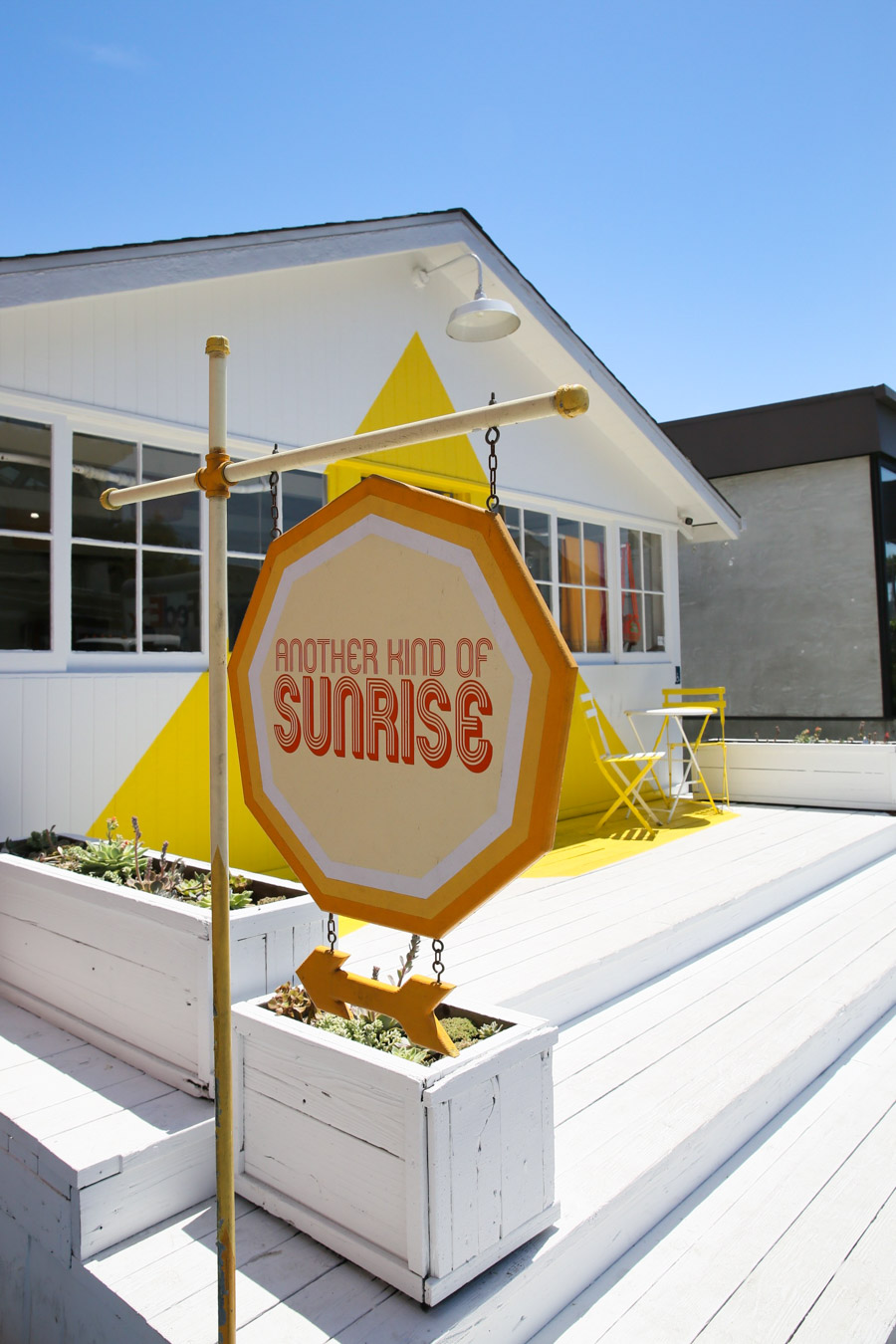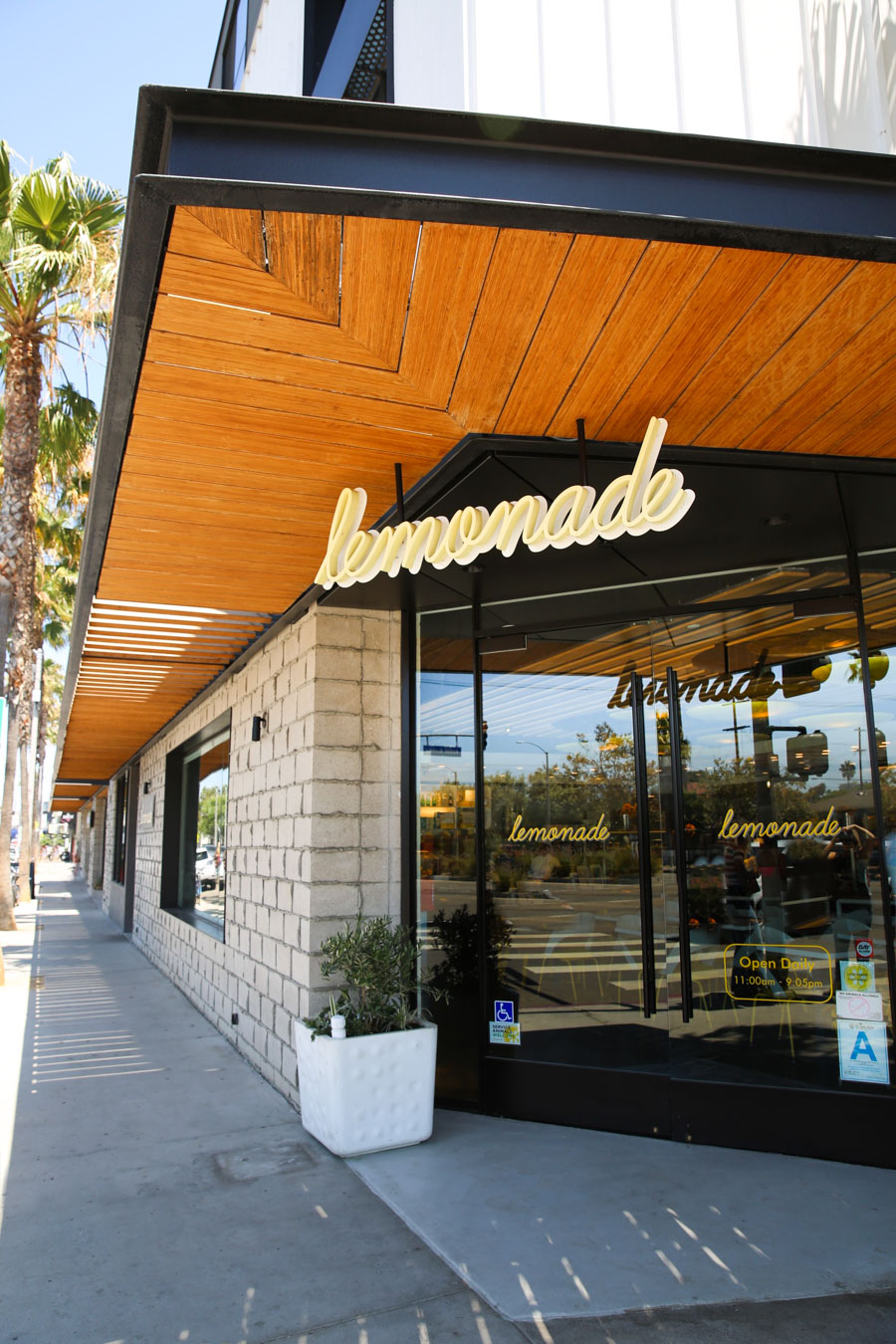 Where to Eat Lunch
When I first moved to LA, a friend of mine kept saying that when she visited me, we should go to Lemonade. I didn't really understand what she meant, but of course I was happy to oblige a friend who comes to visit.
Lemonade is an LA institution that's expanding like crazy. They offer warm and cold salads, sandwiches, heartier course (meatballs, short ribs, and pot pie), and tons of dessert in a buffet-style (but way better than your standard buffet).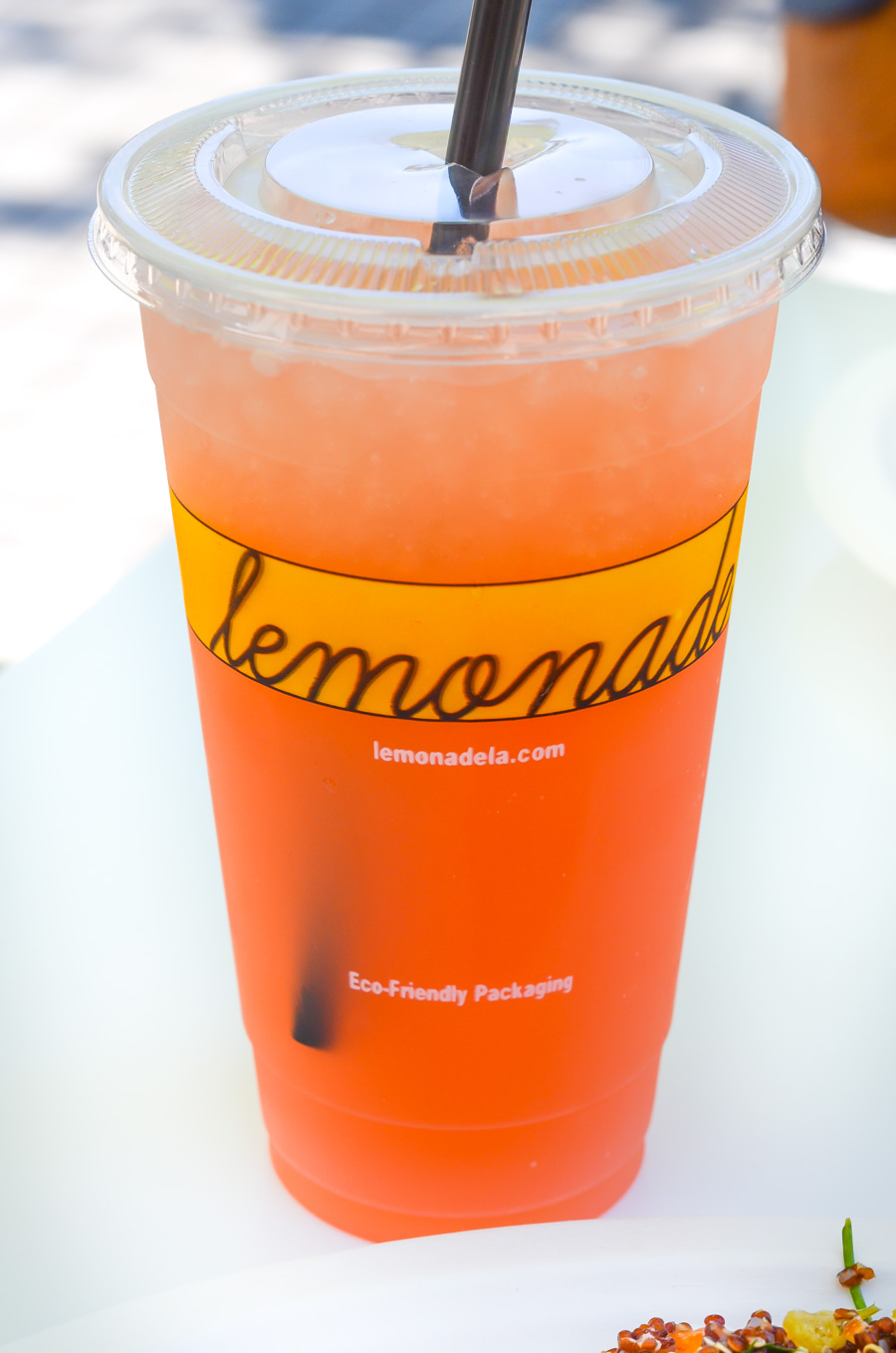 And at the end, you can pick out one of at least six flavors of lemonade. Their cucumber mint is probably my favorite (I made a cucumber lemonade recipe after it). The blood orange and guava are delicious too. Really I love them all.
You can try them beforehand to get just the right flavor! And if you're on Abbot Kinney on a hot day, that sweet lemonade really hits the spot.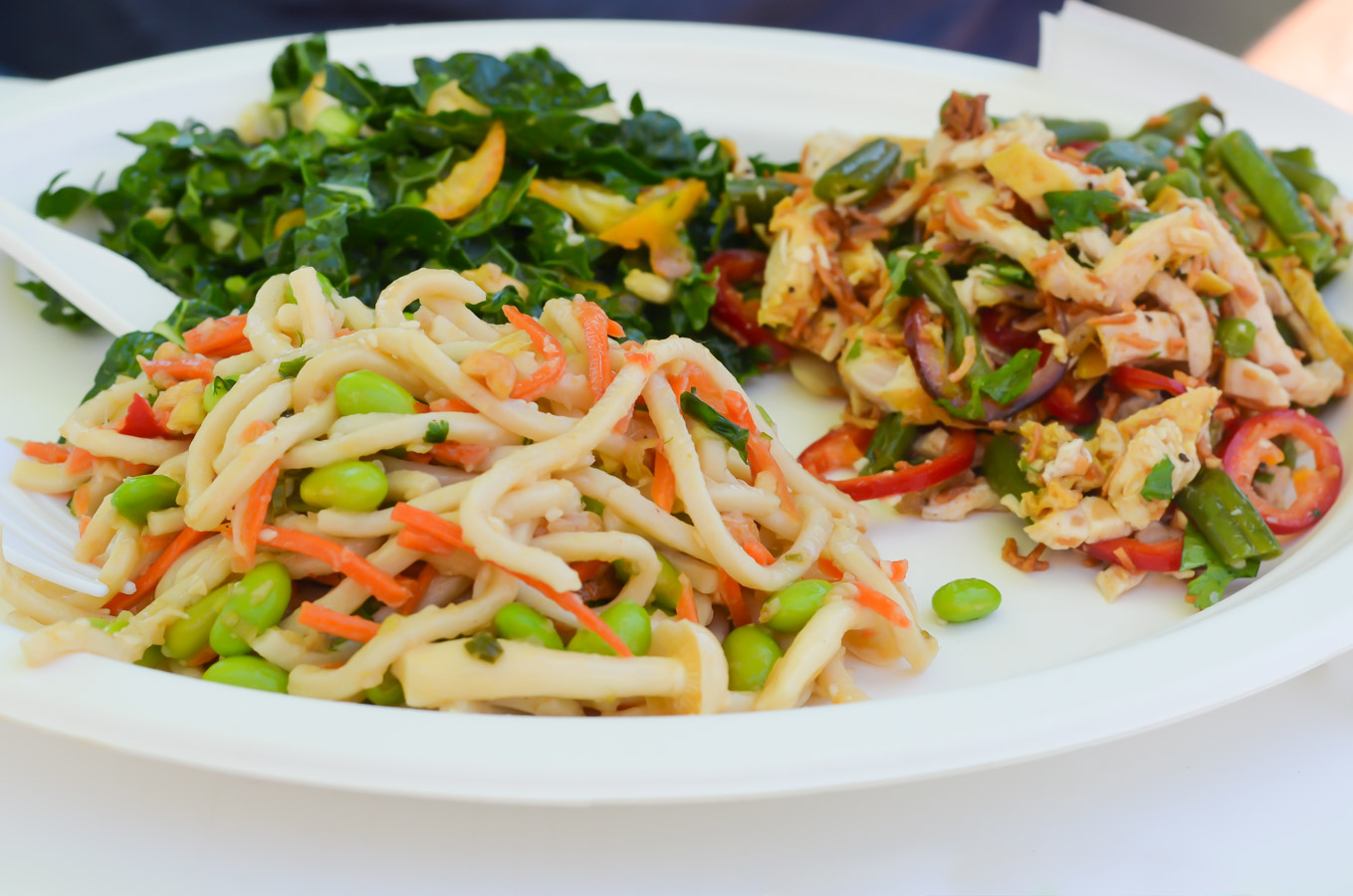 A sampling of their salads – vegan, vegetarian, and meat-friendly options abound. You'll have a hard time only picking a few to have for lunch. You can try these too before picking them out which is always a plus!
Another favorite, refreshing (indulgent?) stop is Salt & Straw. This Portland Ice Creamery is nothing short of amazing. They have tons of delicious flavors and experimental flavors each month.
Try as many flavors as you want and then get your scoop in a waffle cone. My favorite? The salted, malted, chocolate chip cookie dough. It. Is. Phenomenal. I literally couldn't stop talking about it after I first tried it. So. So. GOOD!!!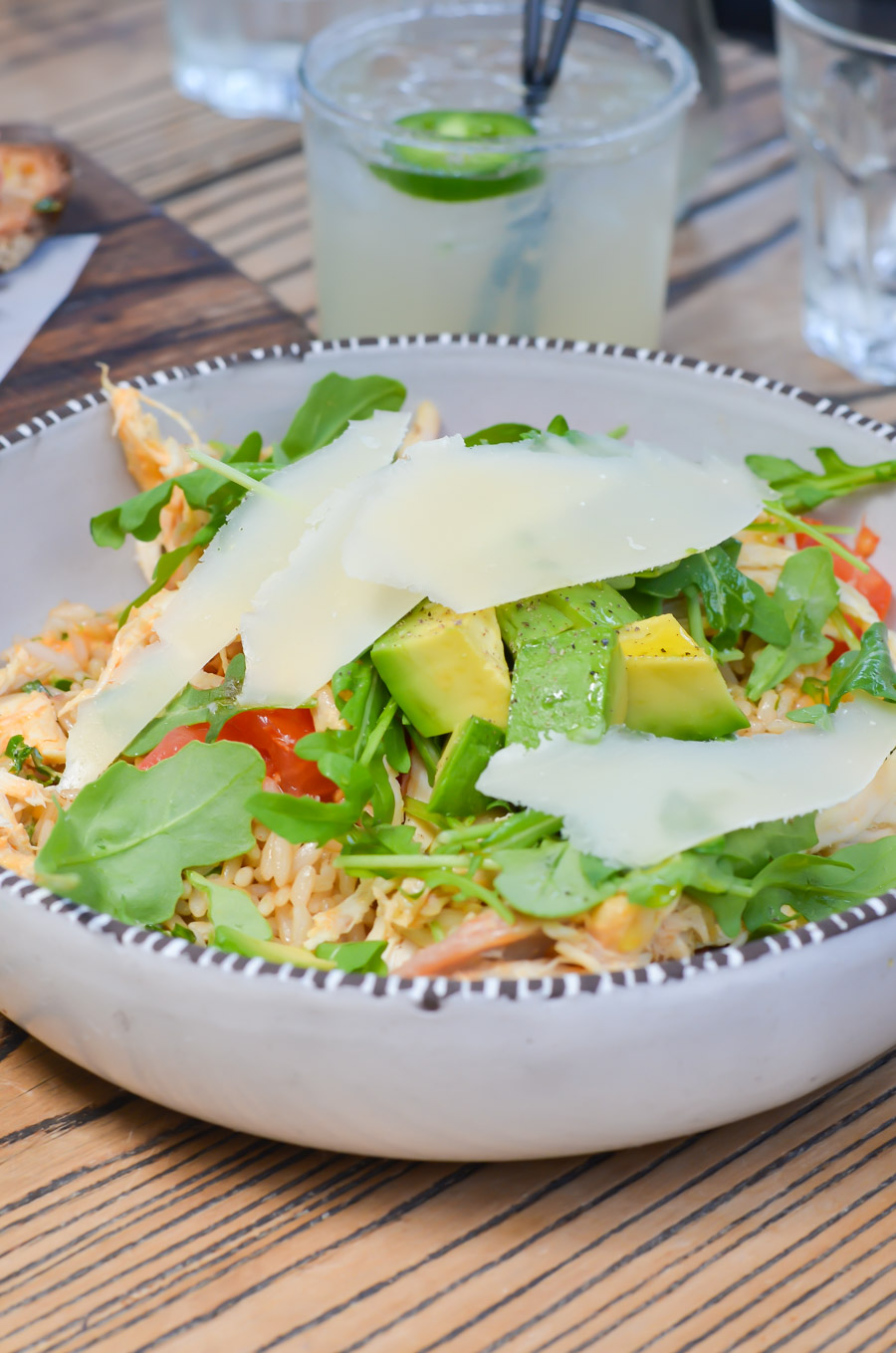 My Favorite Spot on Abbot Kinney
For a wine bar with great food and casual ambiance, try Zinque . It's across Venice Boulevard but still on Abbot Kinney.
Their food (Mediterranean-inspired American cuisine) is delicious. They have tasty cocktails and a great wine selection. I haven't been for coffee or to take advantage of their wifi to work during the workday, but it's on my LA travel dream list (maybe I'll add that to my summer goals)! They're a fabulous spot for lunch, dinner, or drinks!
The unbelievable tuna on toast at Zinque – possibly one of the best things I've ever eaten. I recreated this tuna tartine recipe too!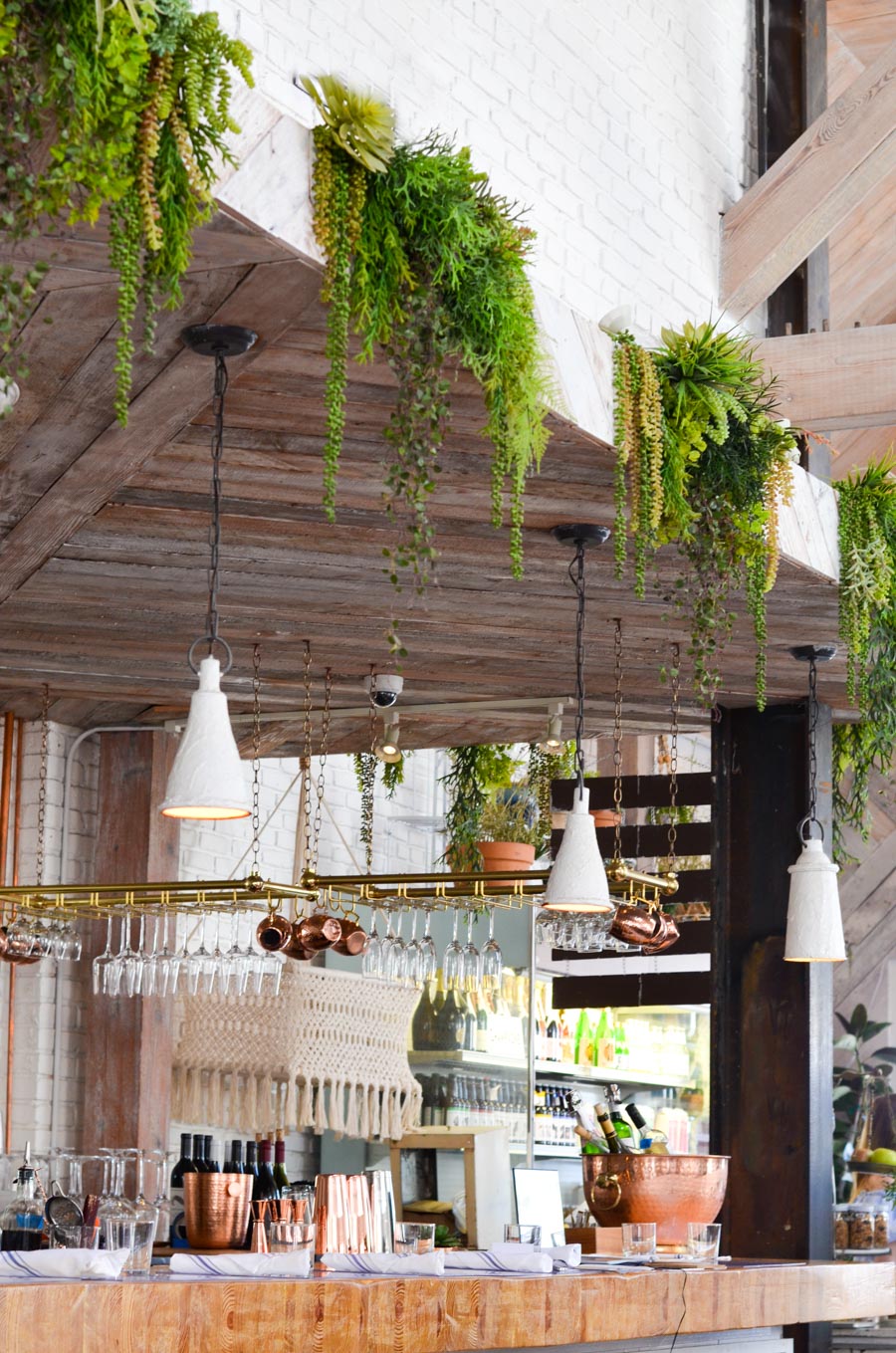 One more trick for Abbot Kinney… Parking can be frustrating. If you're driving, watch for street cleaning signs. There is parking behind the storefronts on the north side of AK as well as a few pay-to-park lots.
If you're planning on spending the whole day, the pay lots are worth the $8-$10. And uber/lyft is always a good call. You don't need to drive anywhere once you get to Abbot Kinney. You can even walk to Venice Beach Pier and walk along the beach!
MORE CITY COFFEE GUIDES
My Favorite Sacramento, CA Coffee Shops
Where to Eat & Drink Coffee in Chicago
Coffee, Food, & What to Do in Portland, Maine
2 Day Visit to Seattle, Washington
CANADA
Vancouver Must Visit Restaurants & Coffee Shops
Best Coffee Shops in Victoria, B.C.
EUROPE
Where to eat, drink coffee, and stay in Edinburgh
{Photography for Abbot Kinney Local's Travel Guide by Emily Provansal and myself}