For our first international trip with our kiddo, we decided to make it an easier one – with a week in British Columbia on Vancouver Island. Our trip ended in one of my all time favorite cities, and allowed me to update my Victoria travel guide.
Our previous trip to Victoria was in 2016, coincidentally enough also in September. We were in Victoria Wednesday to Saturday this time and it wasn't enough for us.
One of the things you learn quickly in traveling with a toddler is that a packed day is out of the cards if you want everyone happily functioning. It also means, you might have to forego trying EVERY coffee shop on your (rather long) wishlist, but we made do!
Victoria B.C. Travel Guide
The following guide is a combination of our two trips. On both trips, we went whale watching, visited the Butchart Gardens, and enjoyed food and shopping on Government Street.
Whale Watching in Victoria
I've only ever been whale watching twice – both times in Victoria. This trip we traveled with Springtide Whale Watching & Eco Tours. Just after leaving Victoria harbor, we joined other whale watching boats in an area where 3 male orcas were swimming around.
There are a variety of whale watching companies in Victoria and many of the captains work together to share sightings. Captains of boats are also required to keep a certain distance from whales in the US and Canada.
Boats tend to create a large circle, turn off their engines and watch the whales. If your boat seems far from the whales, give it time and they will likely swim closer to you.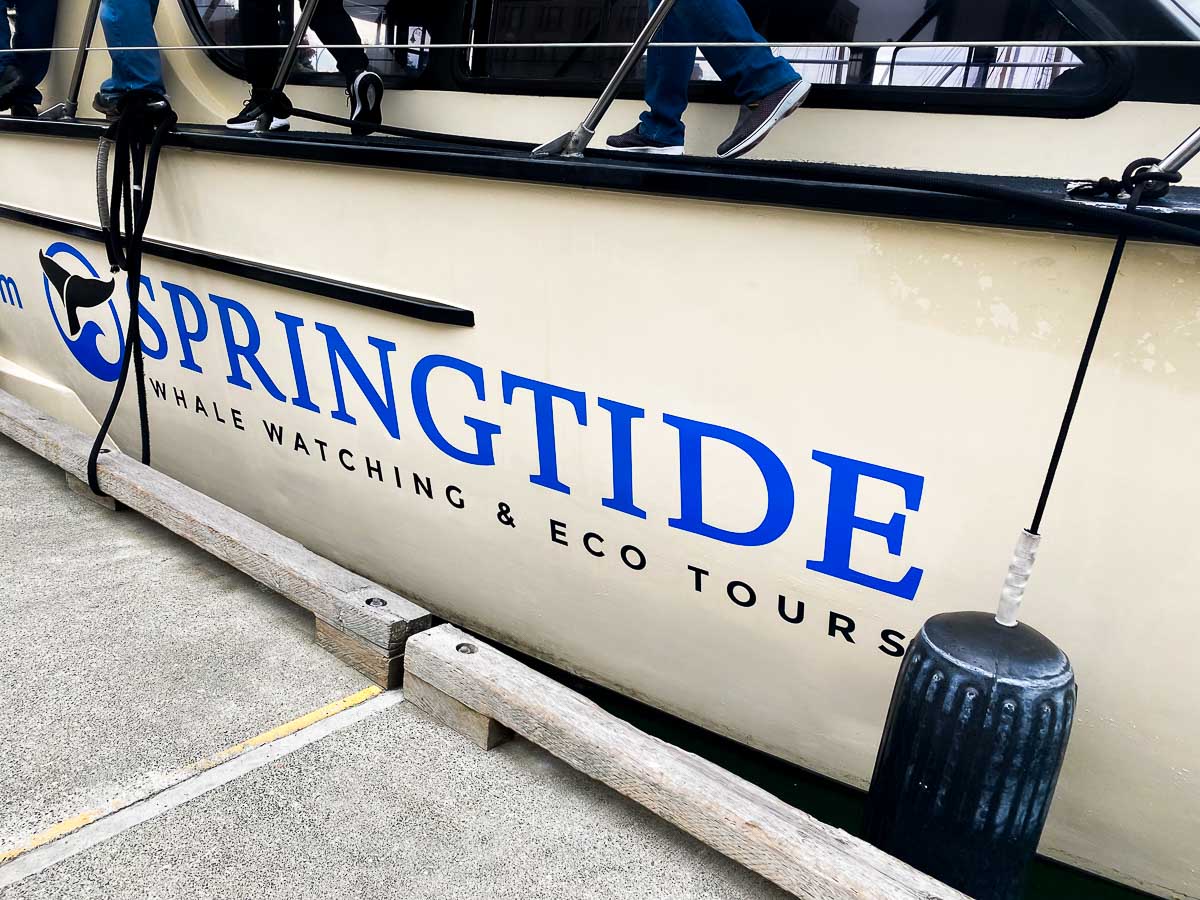 After enjoying time near the orcas, we went up to Race Rocks – about 30 miles from Victoria Harbor. Race Rocks is now a marine protected area where many gulls, sea lions, and harbor seals enjoy their days.
There is a scent in the air, I'll warn you, but it's so fun seeing all these animals lounge about in their ideal setup from the boat.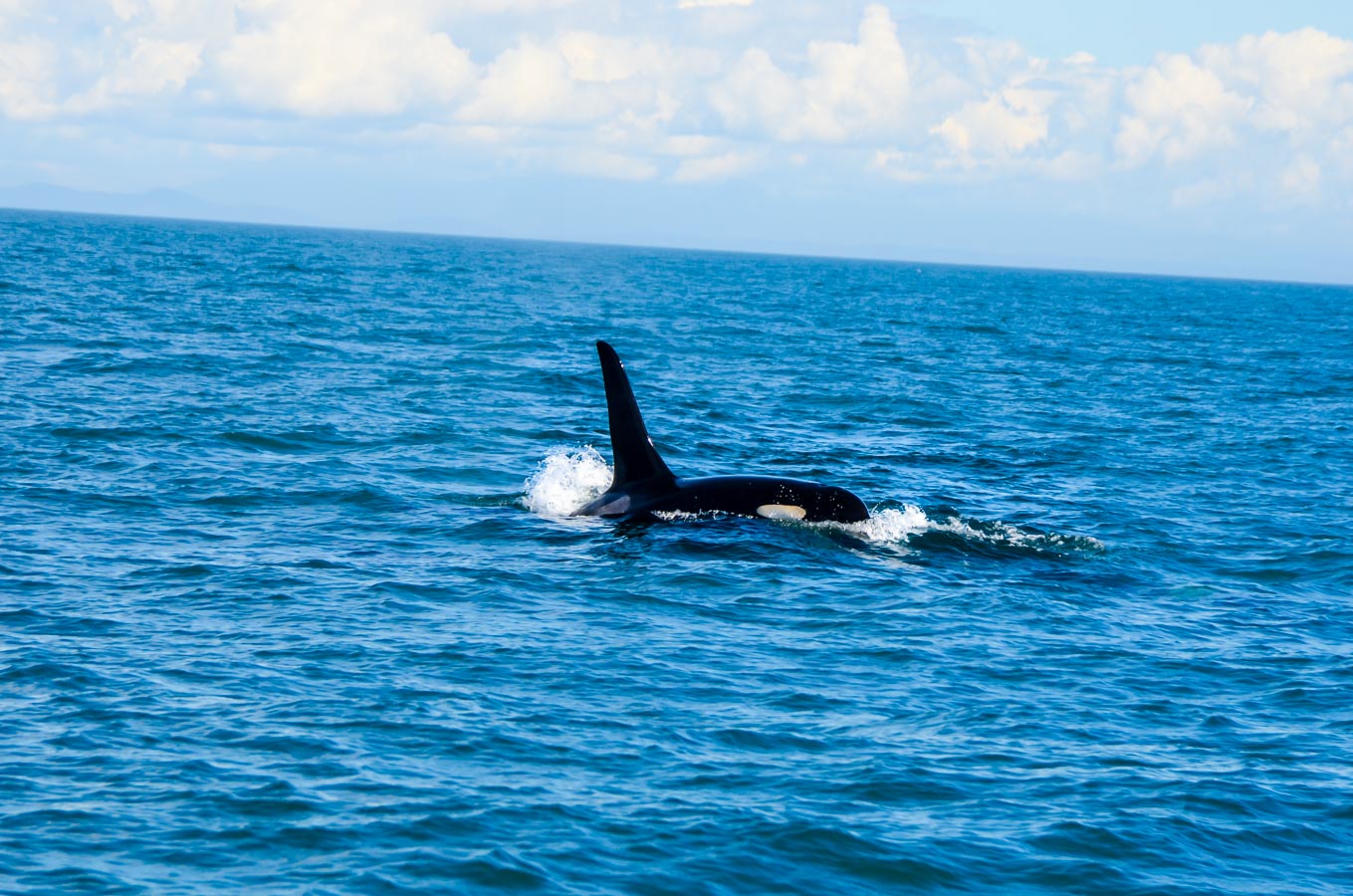 After following this group of orcas for a while, we started asking questions, learning that each orca has a white patch behind its dorsal fin, but no two white patches are the same. Some are very defined, others more hazy, and they have different shapes – that's how we can tell individuals apart!
When we did our tour a few years ago, we took a different route as we were going to end at the gardens (more below). While we did see some orcas, we also were blessed with a humpback whale sighting – though just barely.
These grand animals stay underwater for longer periods of time, but I got a quick shot of its tail just before they disappeared back into the water again!
Both of our whale watching tours were in September, so it's a great time to go out on a boat. Remember you're there to witness whales in their natural habitats and on their migratory paths, so some times are better than others.
The Butchart Gardens
If there's one thing people know in Victoria, it's the Butchart Gardens. The Butchart Gardens are absolutely stunning and actually quite interesting even if you aren't a flower lover.
The site was formerly a limestone quarry and Jennie Butchart, the wife of the couple who owned the quarry, was disgusted with the massive hole left after the quarry shut down, so she slowly turned it into a garden that has been expanded since and is meticulously maintained.
It's amazing. Look at the before/after photos below for a shocking comparison and what the quarry hoel looked like before the addition of so many plants!
Best Way to Get to Butchart Gardens from Victoria
The Butchart Gardens are a 30-40 minute drive outside of Victoria, so if you don't have a car, you'll need to find a way to get there.
We traveled with Sightseeing Victoria. In addition to offering a hop-on-hop-off tour and tours within the city, they offer a round trip to the Butchart Gardens that leave hourly from just in front of the Empress Hotel – at the harbor.
Our bus wasn't crowded and we were able to walk up to the red ticket cart where the bus leaves 20 minutes beforehand to get our tickets.
Your Sightseeing Victoria tour tickets also include your admission ticket into the gardens and a nice intro tour by the driver on the way to the gardens.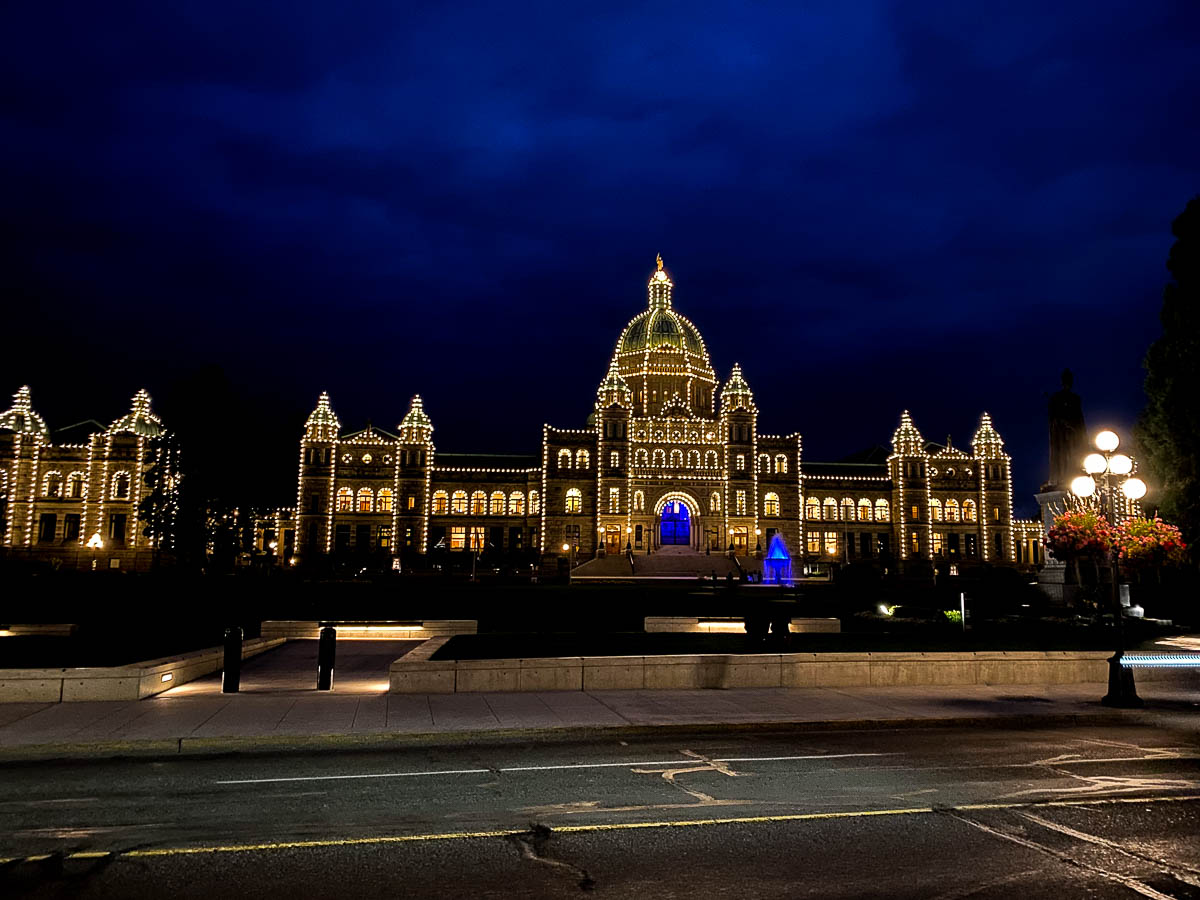 Before getting to food and drink in this Victoria travel guide, you have to see the parliament Building. It lights up every night at sundown. It's on a sensor, so the exact time will change depending on when it detects that all the light is gone!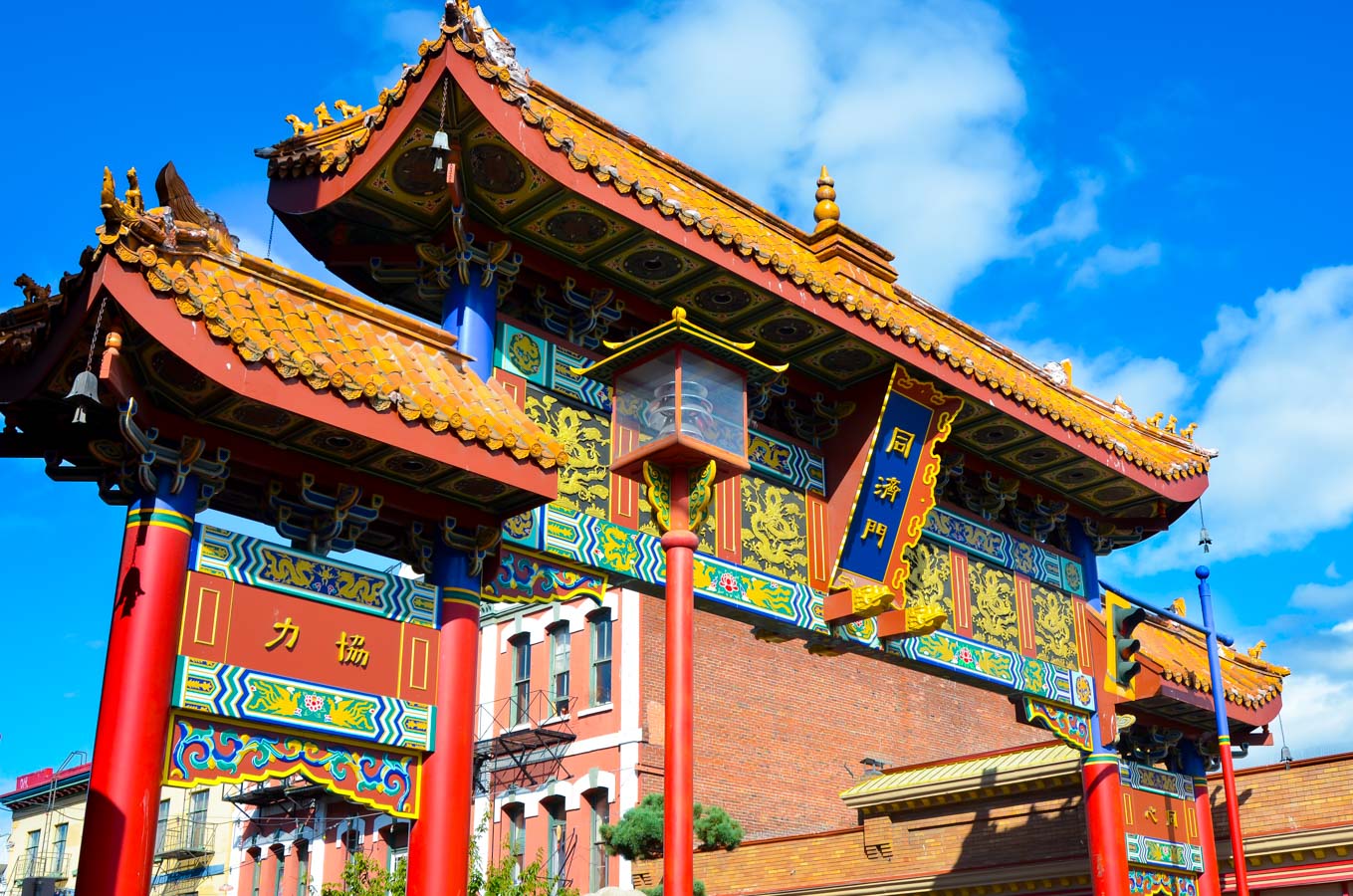 Victoria's Chinatown
Like most major cities on the west coast, there is a Chinatown. With so many immgrants from China coming to the west coast in search of work, strong, secluded areas of town emerged – many of which can still be seen today!
Chinatown in Victoria is just north of the downtown area where you'll find lots of places to eat, drink, and shop!
Victoria has the largest Chinatown in Canada, but sadly it's now just one small section in town.
Don't miss Fan Tan Alley – a famous, narrow alley of a few small shops where many visitors snap photos!
While you're in the area, check out Union Pacific Coffee Shop, Habit Coffee, and Shatterbox Coffee Company!
Craigdarroch Castle
Within the city are a few spots to add to your itinerary if you have time.
The first is Craigdarroch Castle – the 1890s home of Robert Dunsmuir, a Scottish immigrant who made his expansive wealth from Vancouver Island coal. He was the richest and most important person in Western Canada at the time.
The castle has been well preserved and you get a lovely view of the area.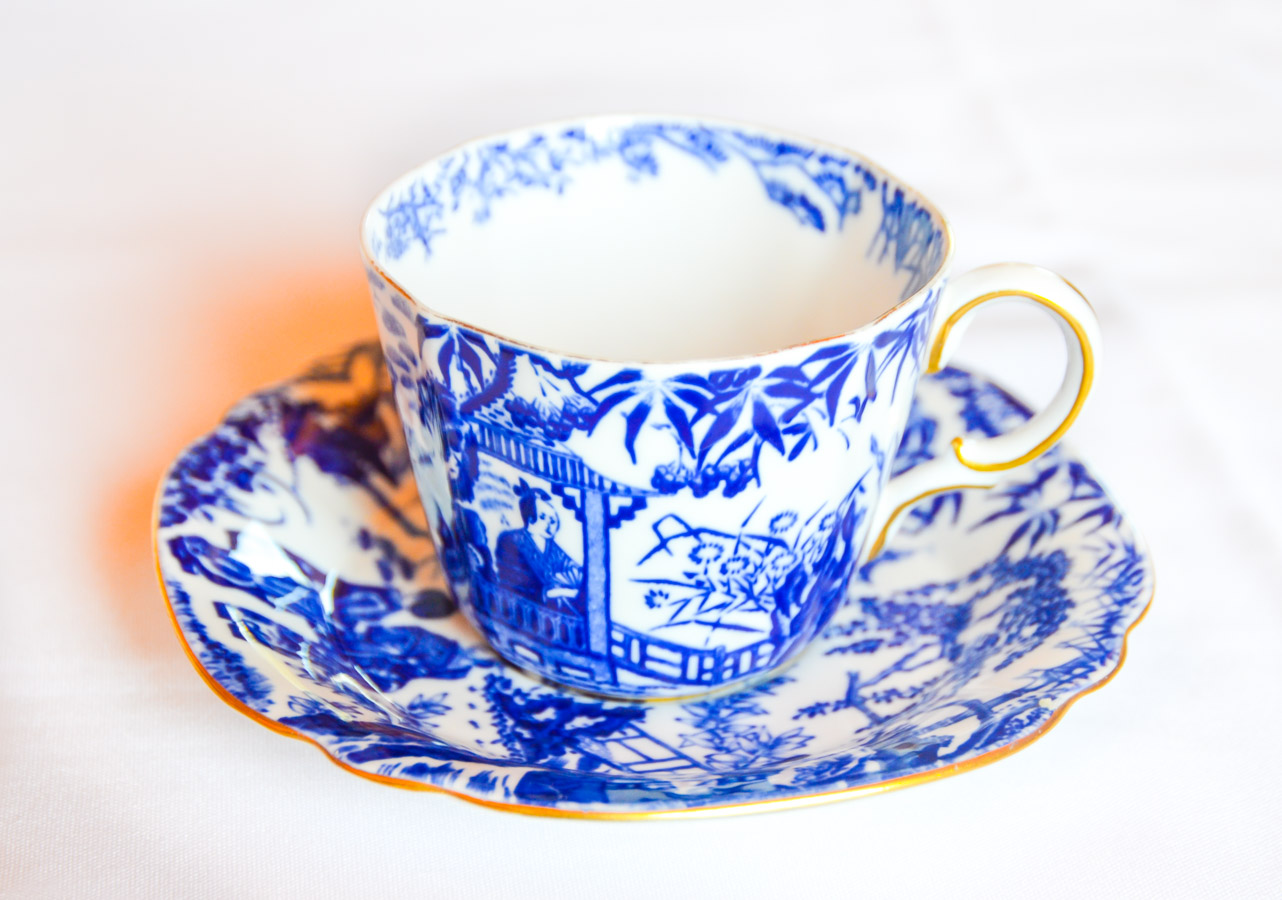 Bike Tours
Many hotels offer free bikes for you to use. WHen we visited in 2016, we stayed at Magnolia Hotel right downtown and took one of their self-guided bike tours, which included a visit to Abkhazi Gardens, which has a tea house that you should absolutely do if you love a perfect afternoon tea!
The bike tours are also a great way to see more of Victoria – outside of the more tourist/downtown areas.
Shopping on Government Street
During your visit, plan to spend some time on Government Street, starting at the harbor and walking north. The street is lined with shops of all kinds, some restaurants, and a few coffee shops.
For clothing, you'll want to step into Amelia Lee Boutique and Migration Boutique – both full of stylish pieces, the latter featuring smaller designers, including some local to BC!
For food and goodies to take home, step into Roger's Chocolates (all fair trade and all soy free – a major discovery for me!) and Murchies where you'll become a tea lover and likely bring home more tea than you ever thought possible!
The Nooks as well as a few Irish clothing and linen stores.

Day Trip for Wine Tasting on Vancouver Island
The sommelier at 10 Acres (a delicious farm to table restaurant) suggested we take a trip up Vancouver Island to Unsworth Vineyard for wine tasting and lunch. Enjoying the local wines thus far, we decided to do it. You know how much we love road trips!
The winery is about an hour and a half outside of Victoria. The helpful front desk associates at The Magnolia Hotel helped us rent a car and got us all set up with maps and lunch reservations.
There's often traffic in The Malahat, included in the 1.5 hours, but check before you head out. And when you see signs for the vista points heading north – DO IT! We missed the first one but caught the second.
You get breathtaking views of the Saannich Peninsula and Gulf Islands – see it just above this photo.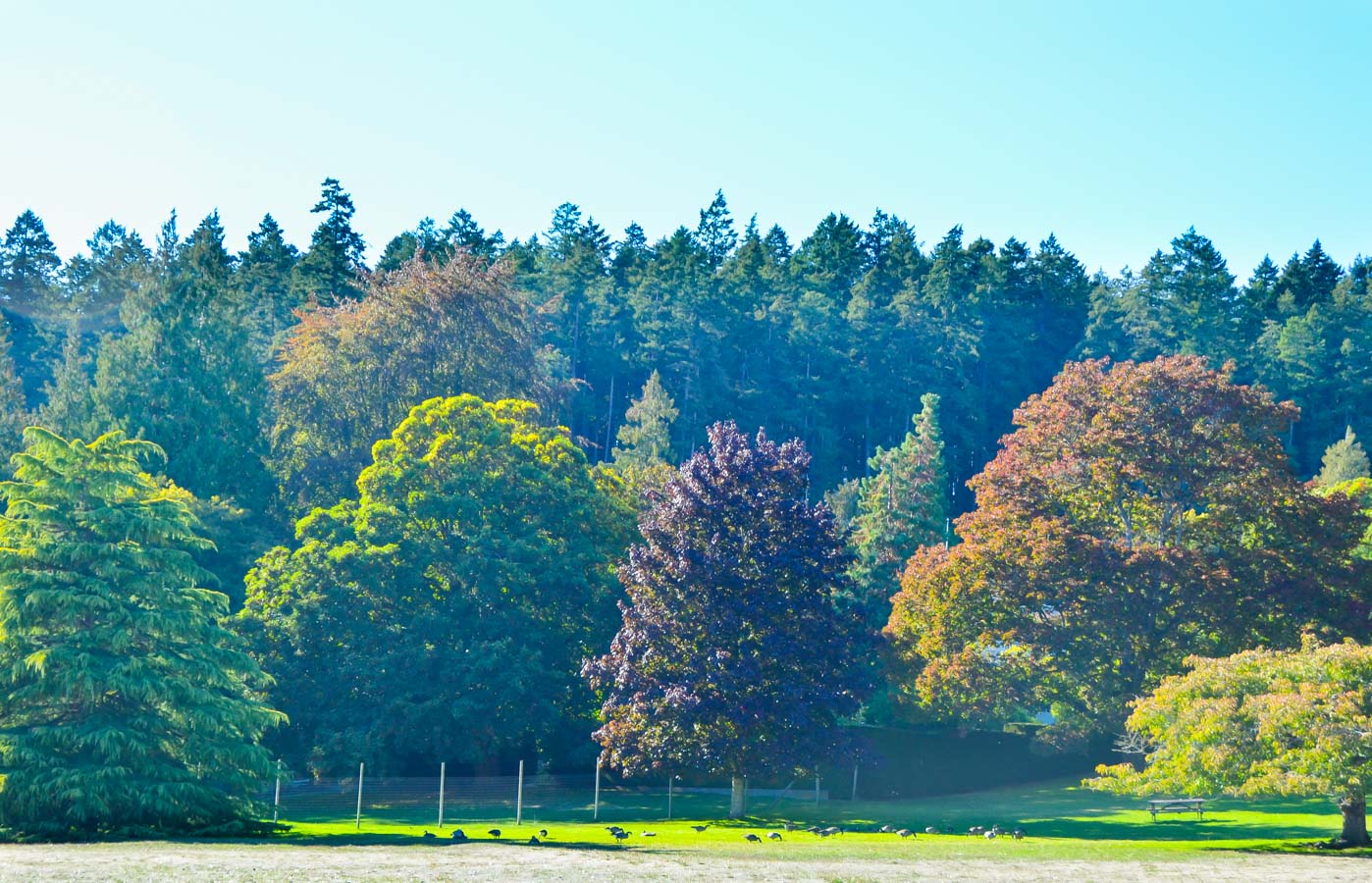 We enjoyed a delectable lunch (with suggested wine pairing) at their farm-to-table restaurant. And lunch was nothing short of amazing itself.
After lunch we wandered the grounds of the winery, spotting chickens walking around their coops in vineyards.
On our way back, we meandered off the highway to Royal Roads University. The beauty was absolutely worth the detour, but I have to warn you, you won't really understand what everyone is talking about until you get down to Hatley Castle.
This beautiful castle and adjoining gardens were stunning and the locations of some famous movie shoots! Do watch out for geese and a couple of peacocks as you roam the grounds!
So, those three fabulous days in Victoria, British Columbia? A day of wandering around Government Street, whale watching, and The Butchart Gardens. A day doing the bike tour around the city with afternoon tea and sites to see.
And a day trip up Vancouver Island for a delightful lunch at Unsworth Winery. Add in all the delicious food and you'll be a very happy Canada camper!
Where to Eat & Drink in Victoria, B.C.
Clearly with so much to do, we need to talk about food and coffee. And food and coffee.
Best Coffeeshops in Victoria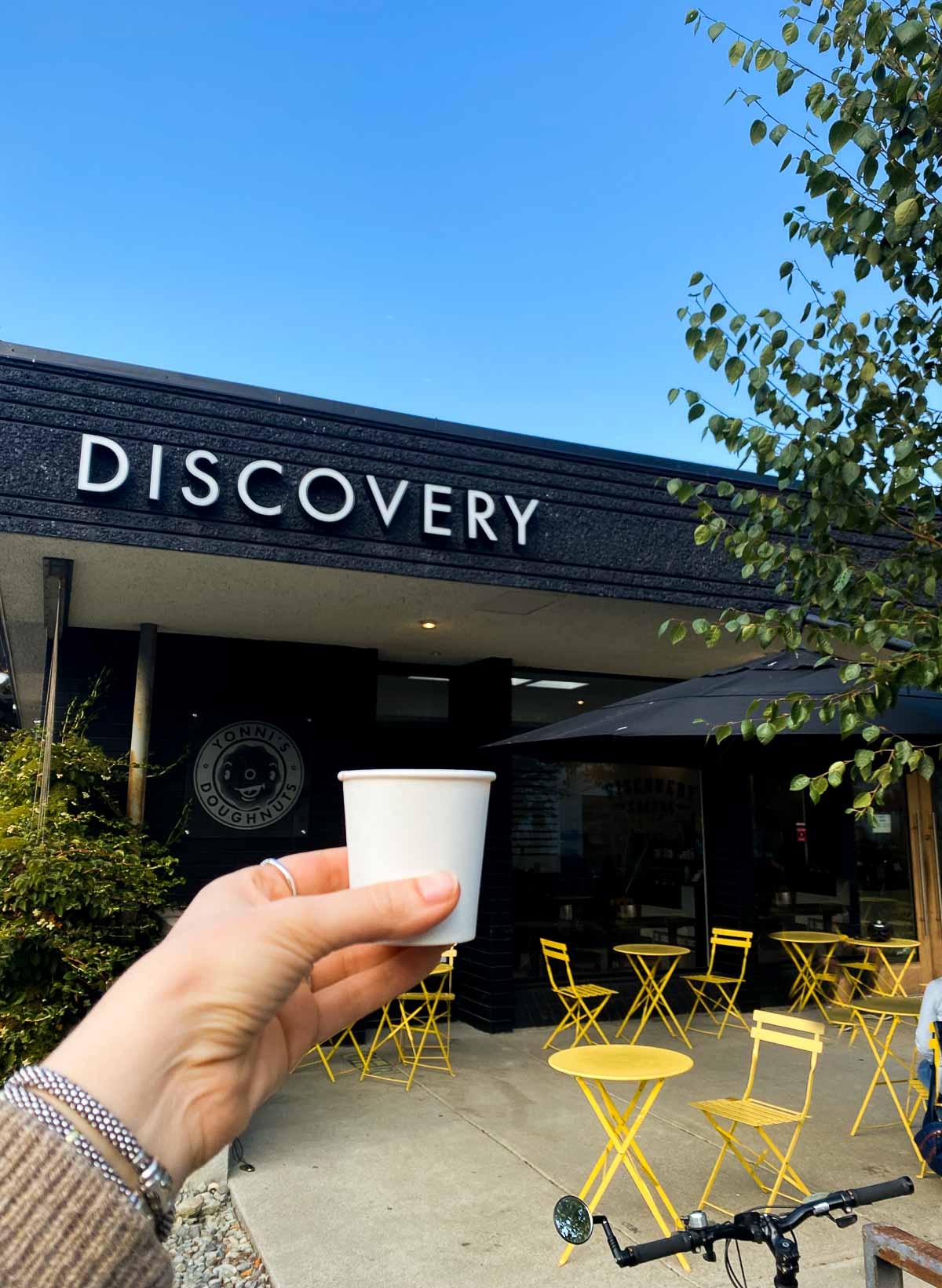 Thankfully people in Victoria love coffee as much as we do! With local spots through the greater downtown area, you, like me, will just need to flag them and get to as many as you can!!
Some have a few cafes, so that's helpful!
Discovery Coffee
Habit Coffee
Union Pacific
Milano Victoria
Hey Happy
Loft and Ladder Coffee House
Shatterbox Coffee Company
3 Dinner Spots in Victoria
Each of the three nights we spent in Victoria, we had a slightly different but altogether delicious dinner. Tapas, farm to table casual, and farm to table deluxe!
Tapas in Victoria – Bodega
After visiting a more rural part of the island for a few days, we were ready for some more worldly flavors.
The extensive, worldwide wine selection was on point and they were so helpful at helping us choose the right drinks!
We ordered a slew of dishes to feed 4 of us. The ceviche and the charcuterie boards were hands down our favorites.
The flavors of the tapas were a bit more muted than I'm used to here in California, but they were still yummy and a welcome treat for our first night in the city.
10 Acres Bistro – Farm to Table
We enjoyed a meal at 10 Acres Bistro during our visit in 2016 – and loved it!! I was so happy to see the farm to table restaurant was still definitely open and thriving!
They too have an extensive wine and cocktail selection! We enjoyed a beet salad to start and that scrumptious roasted tomato, whipped goat cheese, and focaccia bread setup. I could have just eaten 2 of those for dinner and called it a day!!
isn't their outdoor seating area adorable too!! They also have a more relaxed vibe at 10 Acres Commons – just behind the bistro. The patio looks out on the harbor and they have some delectable dishes all day long!
Aura – Garden to Table Restaurant
On the first floor of the Inn at Laurel Point (further out Victoria Harbor) is Aura – a exquisitely exciting restaurants that's making deliciously, fancy food – and pulling as much as they can from their on-site garden!
If you go for dinner, be sure to take a few minutes to walk their outdoor grounds (along the water). A wedding venue as well, this outdoor area is landscaped beautifully and if you weren't looking for it, you'd miss the small batches of crops spread throughout, including a tree a family member of the head chef brought back from Japan!
Depending on the season, you'll find kale, artichoke, garlic, chives, berries, and wasabi – to name a few!
Then as you enjoy your photo-worthy dinner, try to spot items from the garden inspiring and plated in the dishes!
The restaurant is setup to share the dishes, but I think you could easily order individually. The timing of the dishes may not be as you predicted, but the dishes are easily individual meals on their own!
Breakfast Spots
We aren't usually big breakfast people, but a travel day, and a day with 3 horus whale watching required some headier early morning meals.
Farmhouse Victoria is along the waterfront. They offer coffee, donuts, tasty pastries, and a selection of breakfast sandwiches and burritos.
For a sit down affair, check out Blue Fox Cafe. There's limited seating, so get there early on the weekend to avoid a long wait in line. Their portions are large, the food is DELICIOUS, and it's worth the visit.
In general, Victoria loves it's breakfast diners, however, so if you are a breakfast lover, you won't be disappointed.
Looking for more Canada travel guides? You'll love Vancouver Restaurants + Coffee Shops, a trip to Granville Market in Vancouver, and 9 things to do in Calgary!