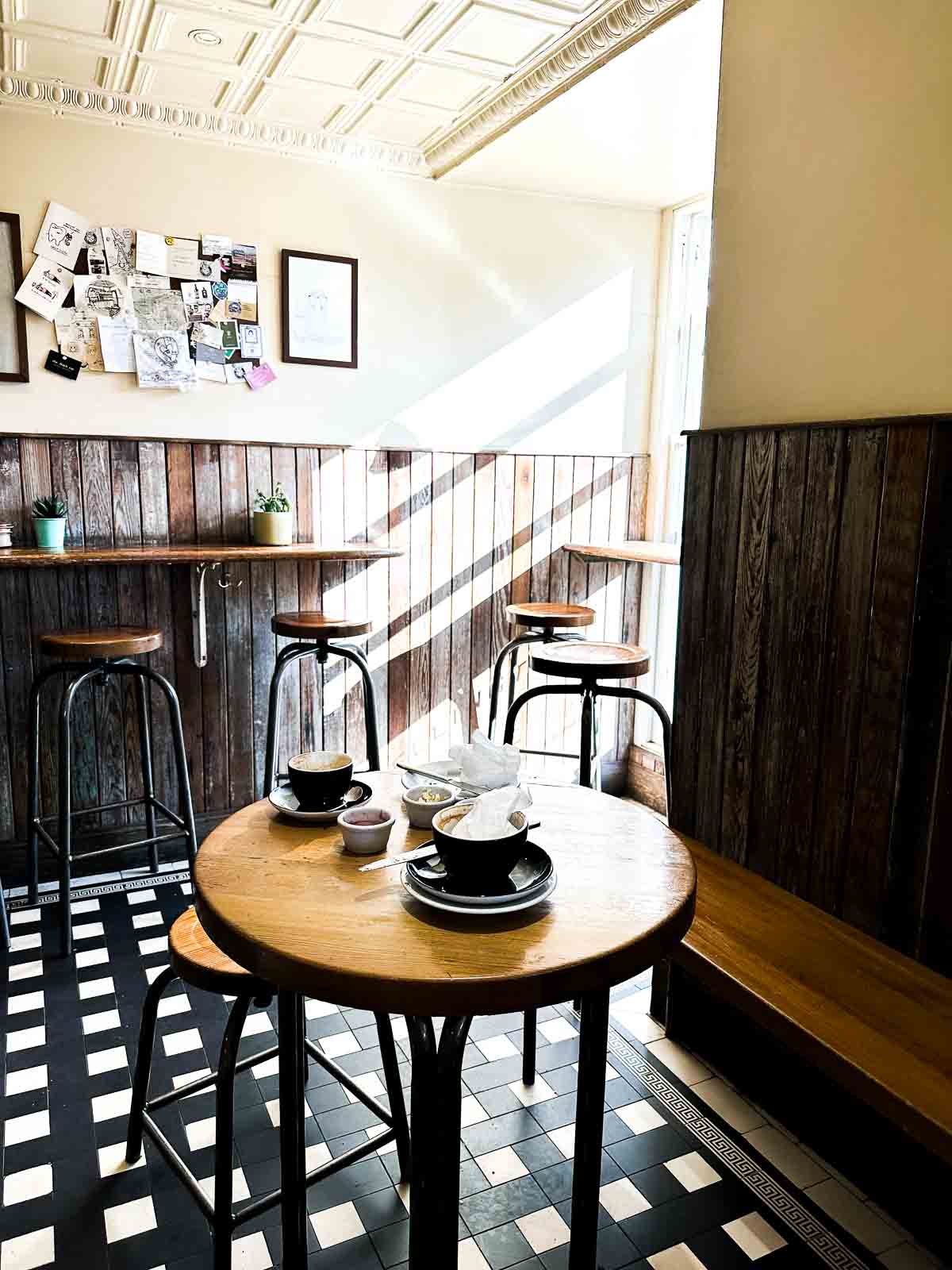 As a professed coffee lover (blame my husband, it IS actually all his fault), trying coffee shops when we travel is a simple pleasure we look forward to with gusto. After a few-year travel hiatus, our recent trip back to the UK had us revisiting a fair few familiar places, including these 5 Edinburgh cafes!
You can see my guides to New & Old Town Edinburgh as well as Edinburgh's Stockbridge – an area just off the beaten path for a lovely area in which to stay. The thing is, every area you're apt to visit in the fabulous city has great coffee shops!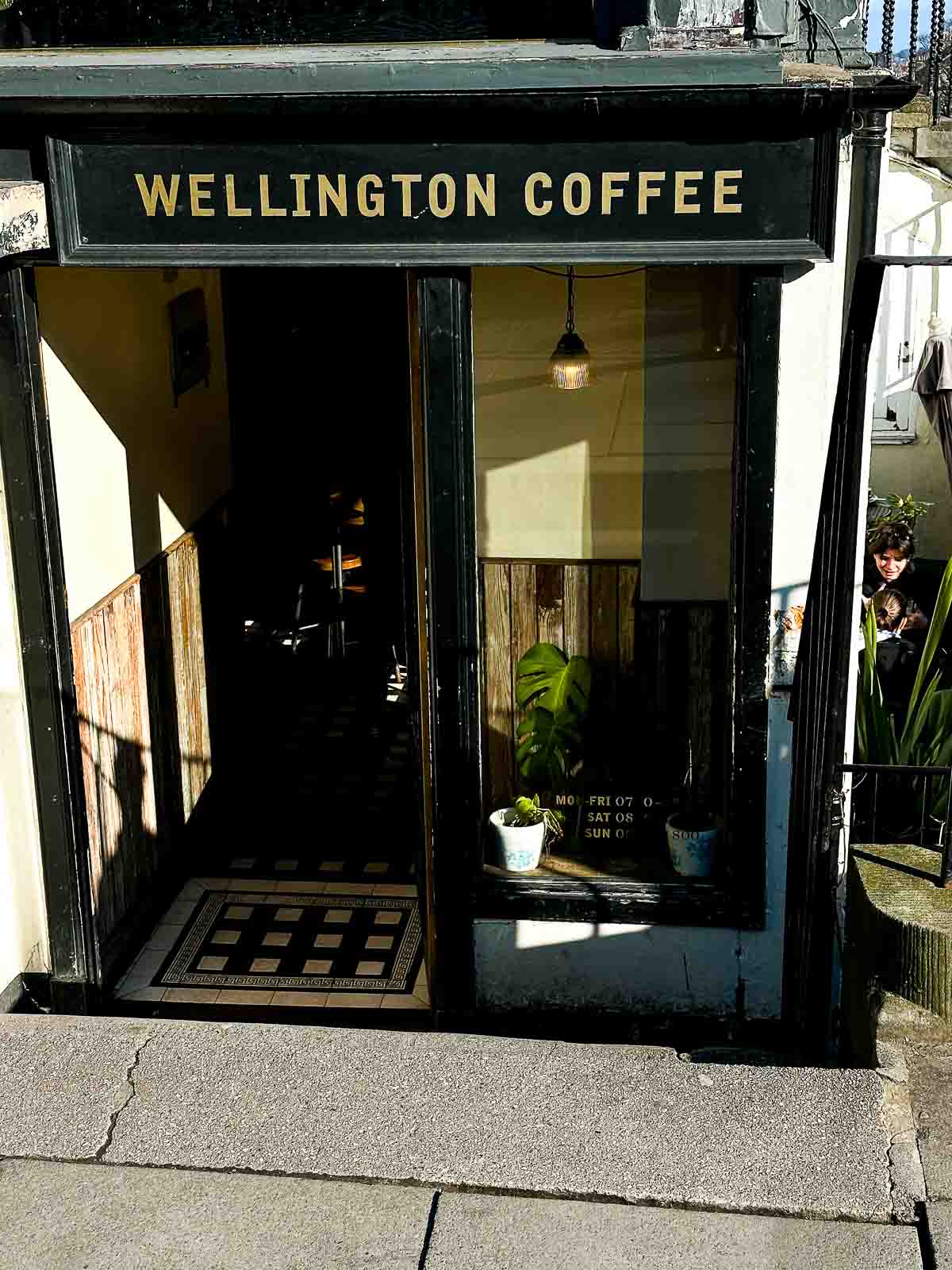 Edinburgh Cafes
I've grown rather accustomed to big coffee shops here in the US (just see my top cafes in Sacramento), so it's always fun to see how small and cozy Edinburgh cafes can be!
If you find yourself in New Town (and you will – and you should), you MUST check out two spots without a doubt.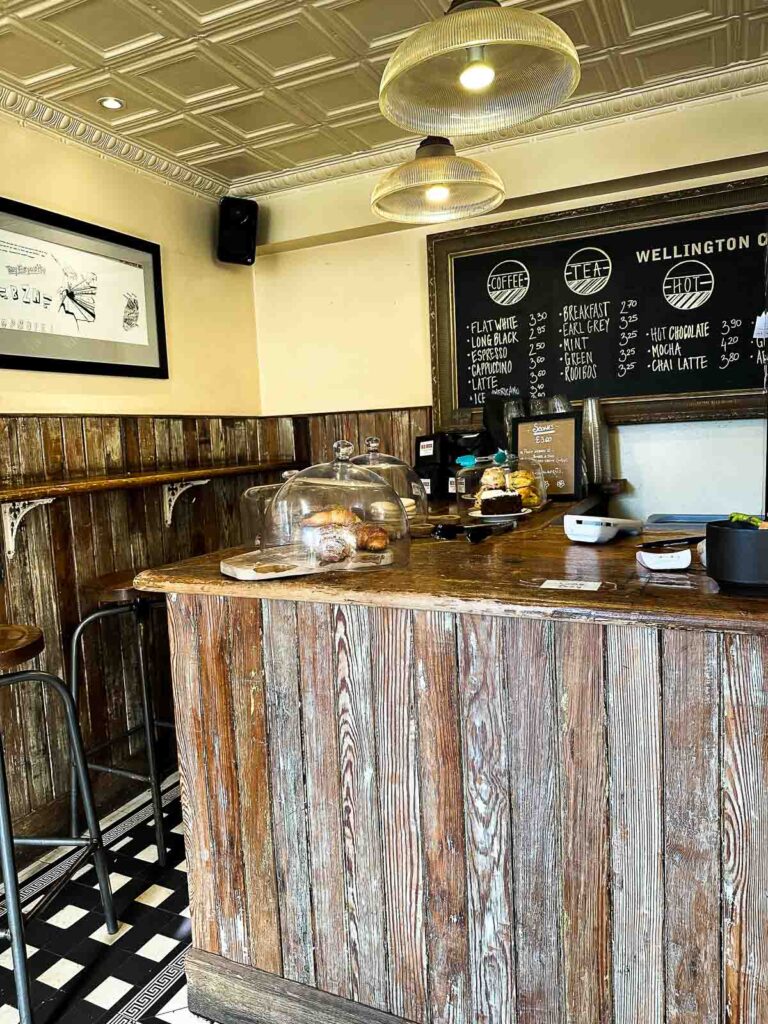 Wellington Coffee
The first New Town cafe to visit in Wellington. While on the bustling intersection of George Street and Hanover Street, you could easily walk by Wellington Coffee. Down a small flight of stairs, it's almost a hidden gem.
I have an extra soft spot for Wellington Coffee as this was the cafe where I learned what a Long Black is!
What's a Long Black Coffee?
I'm so glad you asked. A long black coffee is like an Americano, BUT it has less water (so a higher espresso to water ratio) and the water is poured in first with the espresso after, rather than vice versa.
While I don't truly understand the importance of the second part, I do understand the more espresso to water situation and I LOVE it. It's particularly good iced. The melting ice compensates for the stronger flavor of the espresso and it's delicious. Chocolate Fish here in Sacramento is the only place I've seen it offered locally!
But back to this Edinburgh cafe. Wellington is bustling in the mornings, during the week! They offer tasty morsels and great coffee. The seating (inside and out) is limited, however, so know that you may not always find a seat.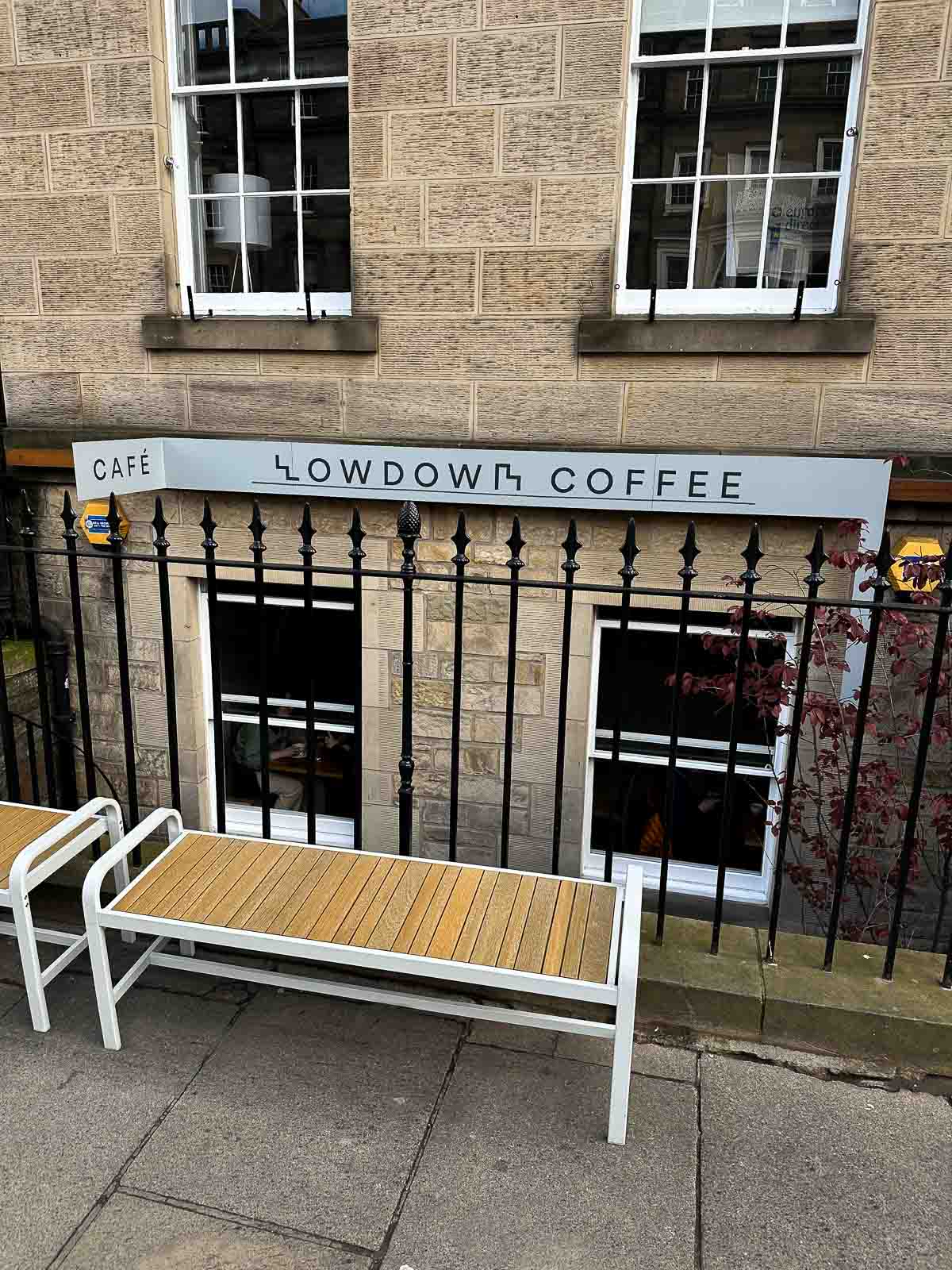 Lowdown Coffee
Literally just across the street is Lowdown Coffee. Another spot you'd walk right by if you aren't looking for the staircase down, this is another favorite and my husband may have proclaimed this the best coffee from our time in Edinburgh this time!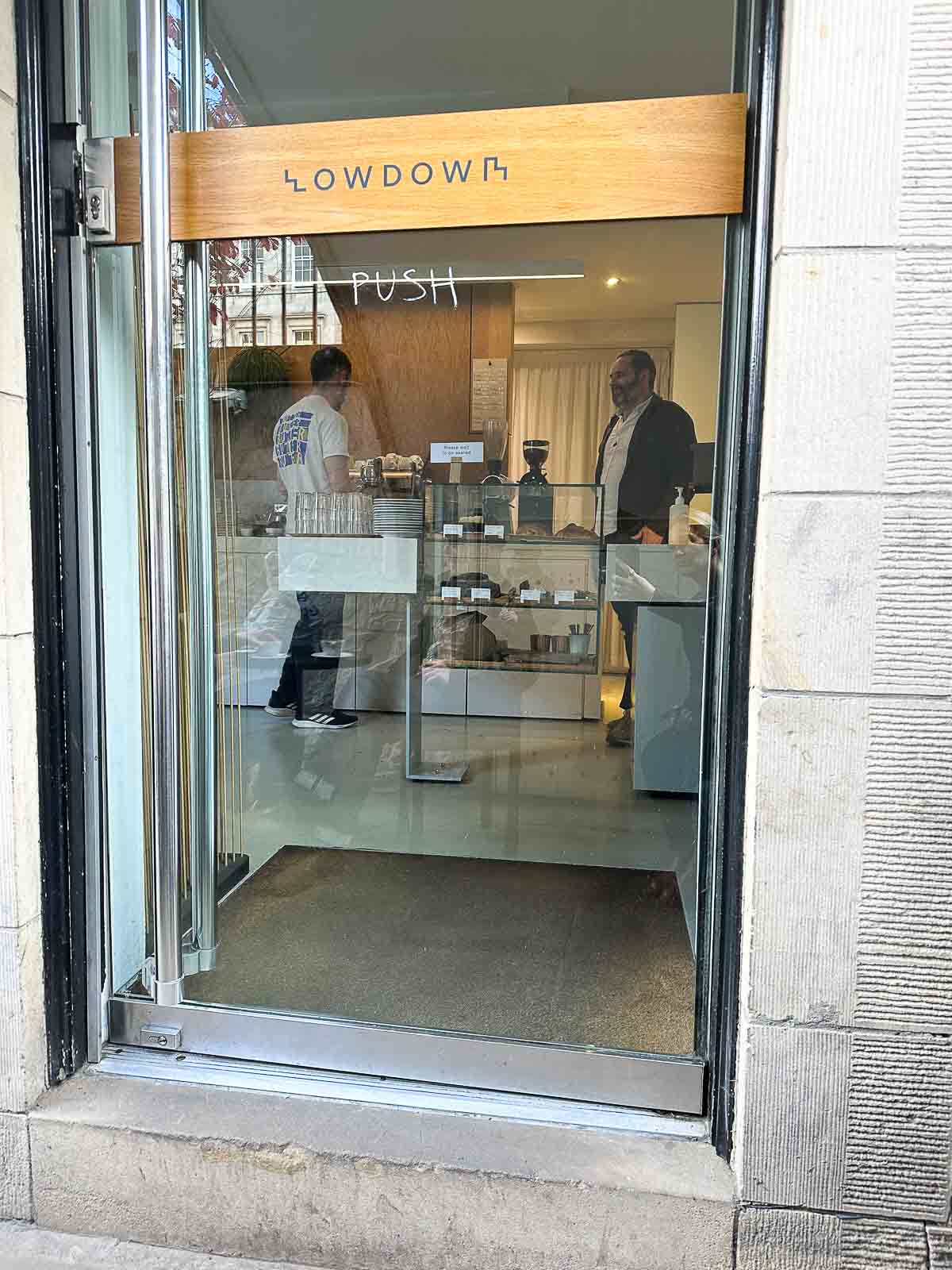 When we first went to Lowdown Cafe, the quick bread with frosting morsel selection was drool-worthy and huge. I'm talking 8-10 loaves each day with fun flavors like ginger cake with raspberry rose frosting! I made that up, but maybe I didn't?! Now the selection is smaller, which I guess just makes picking one easier for someone like me who wants to try them all.
They also offer small meals of soups and sandwiches. And, for better or worse, others have found my secret spot, so the limited seating can fill up quickly!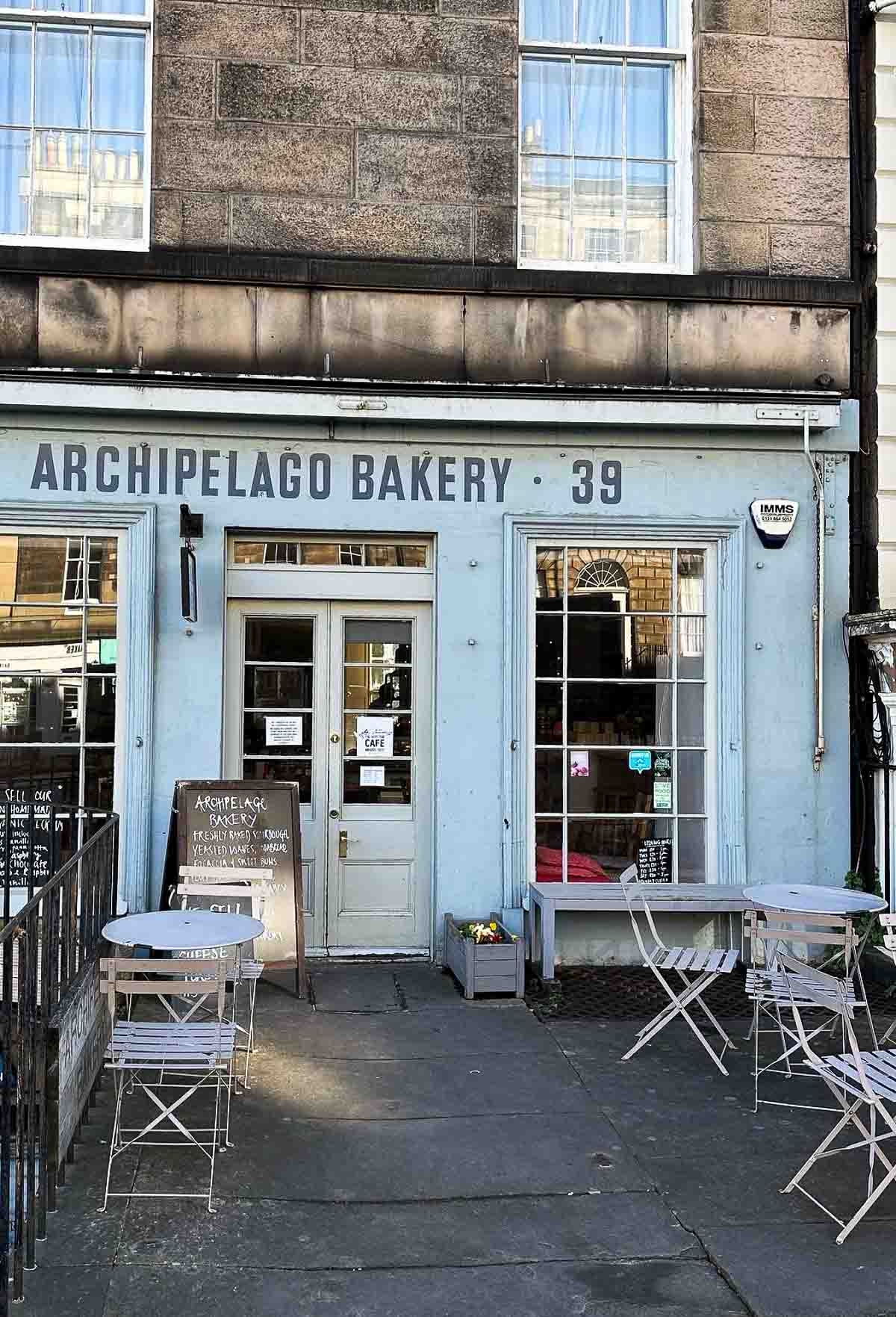 Archipelago Bakery
Much more of a cafe and food spot, Archipelago was a new addition on this trip! While still technically in the New Town area, it's quite close to Stockbridge, so you can walk over – and you should!
The small cafe with limited seating offers coffee and tea but also salads, sandwiches, egg dishes, freshly baked loaves of bread and even homemade granola and local eggs. It's quite adorable and deliciously tasty!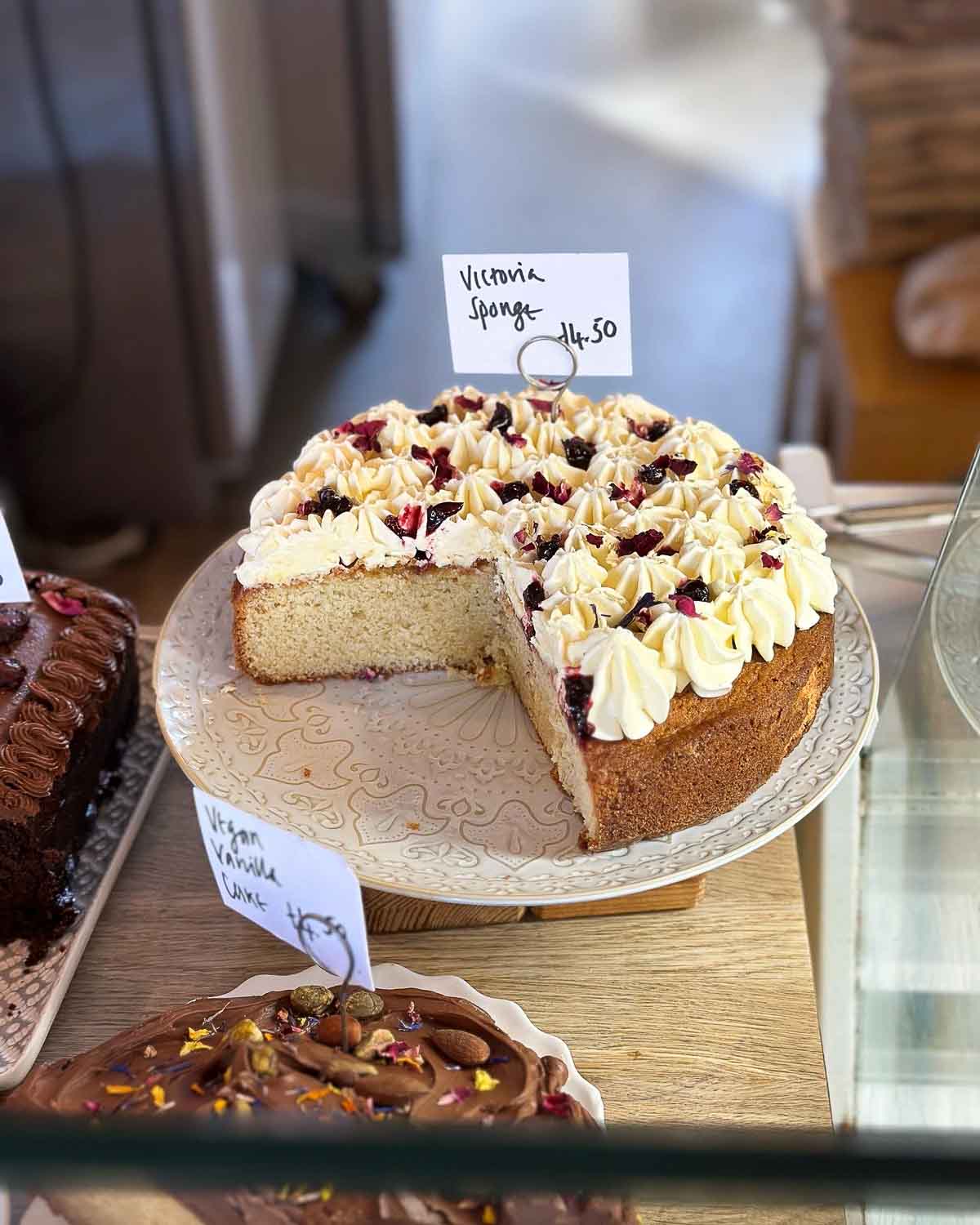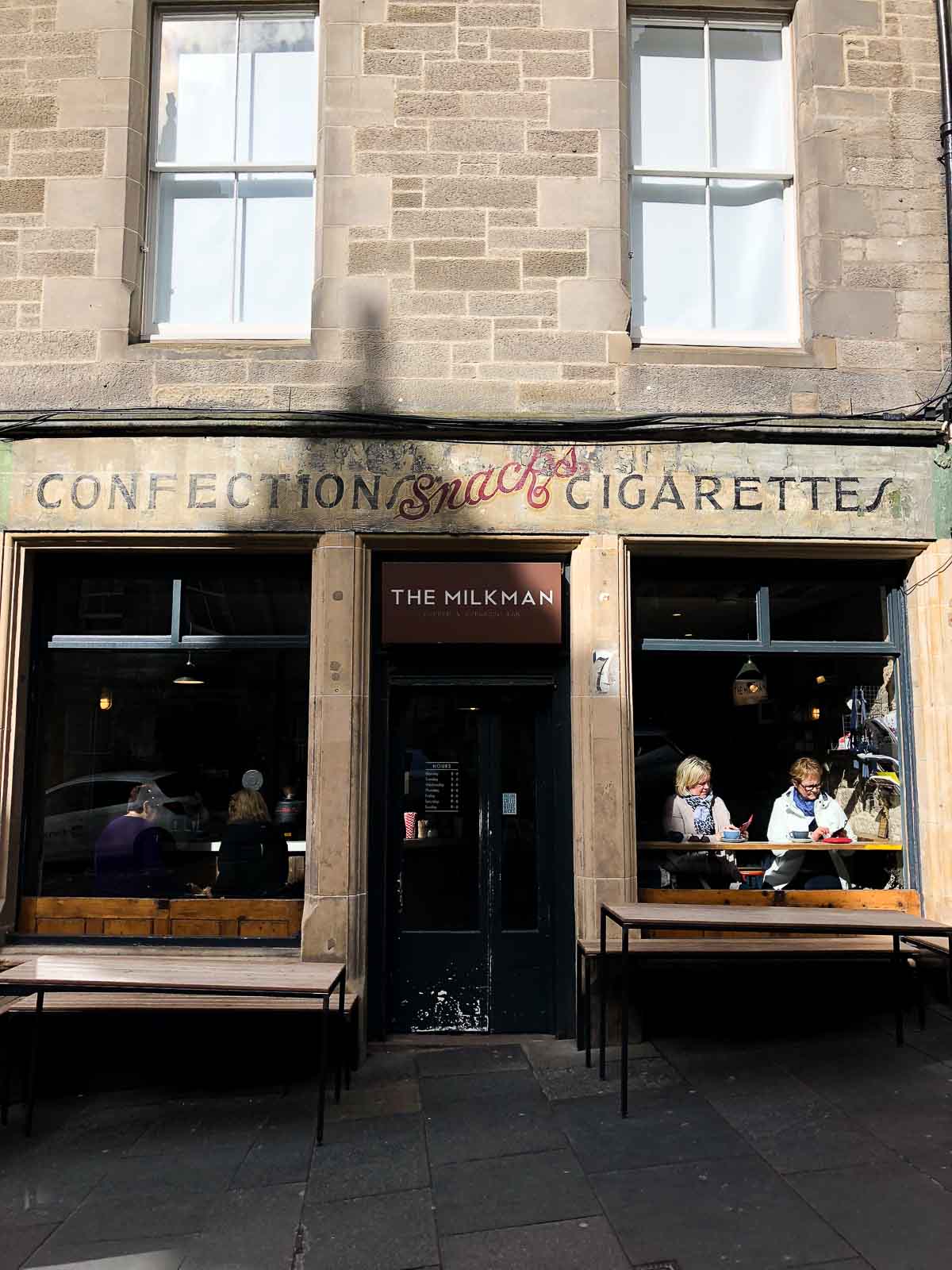 The Milkman Coffee
When (not if) you find yourself in Old Town (home to the Royal Mile, Edinburgh Castle, and Holyrood), there are two spots just off the beaten track to which you can escape the crowds without much work.
The first is The Milkman Coffee (actually with two nearly adjacent locations) – down one of those fabulous "secret" staircases that keep life in Old Town manageable. A little roomier than the first two Edinburgh cafes listed here, The Milkman is a great spot for delicious coffee and yummy pastries.
You can sit in a cozy chair or grab a stool by the window and watch the world go by! Rest your feet here before carrying on back up on The Royal Mile or on your walk to New Town or Waverley Train Station.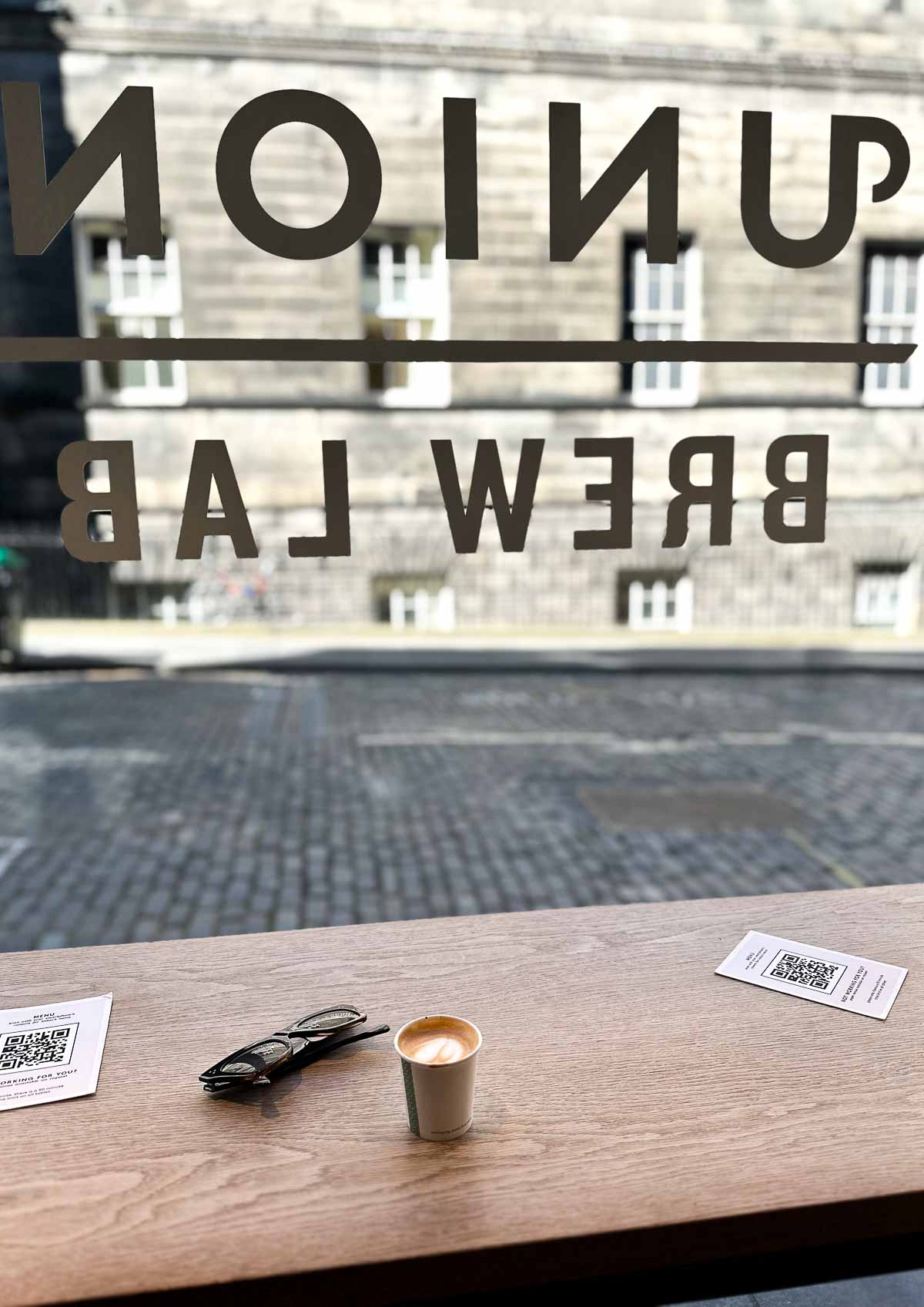 Union Brew Lab
On our list to try on previous trips, we only just made it to Union Brew Lab on this visit. Nestled on a side street just between the tourist destinations and the University of Edinburgh, this spot is a welcome respite with plenty of seating.
Coffee is crafted for you along with a delicious selection of pastries.
On our visit, sadly for a takeaway coffee, you order at a small table just inside the entrance door before walking over to the barista bar to await your beverage. I'm guessing this is the normal rigamarole, so just a fair warning because it's a little confusing.
5 Great Edinburgh Cafes
Wellington Coffee – New Town
Lowdown Coffee – New Town
Archipelago -New Town/Stockbridge
Milkman – Old Town
Union Brew Lab – Old Town