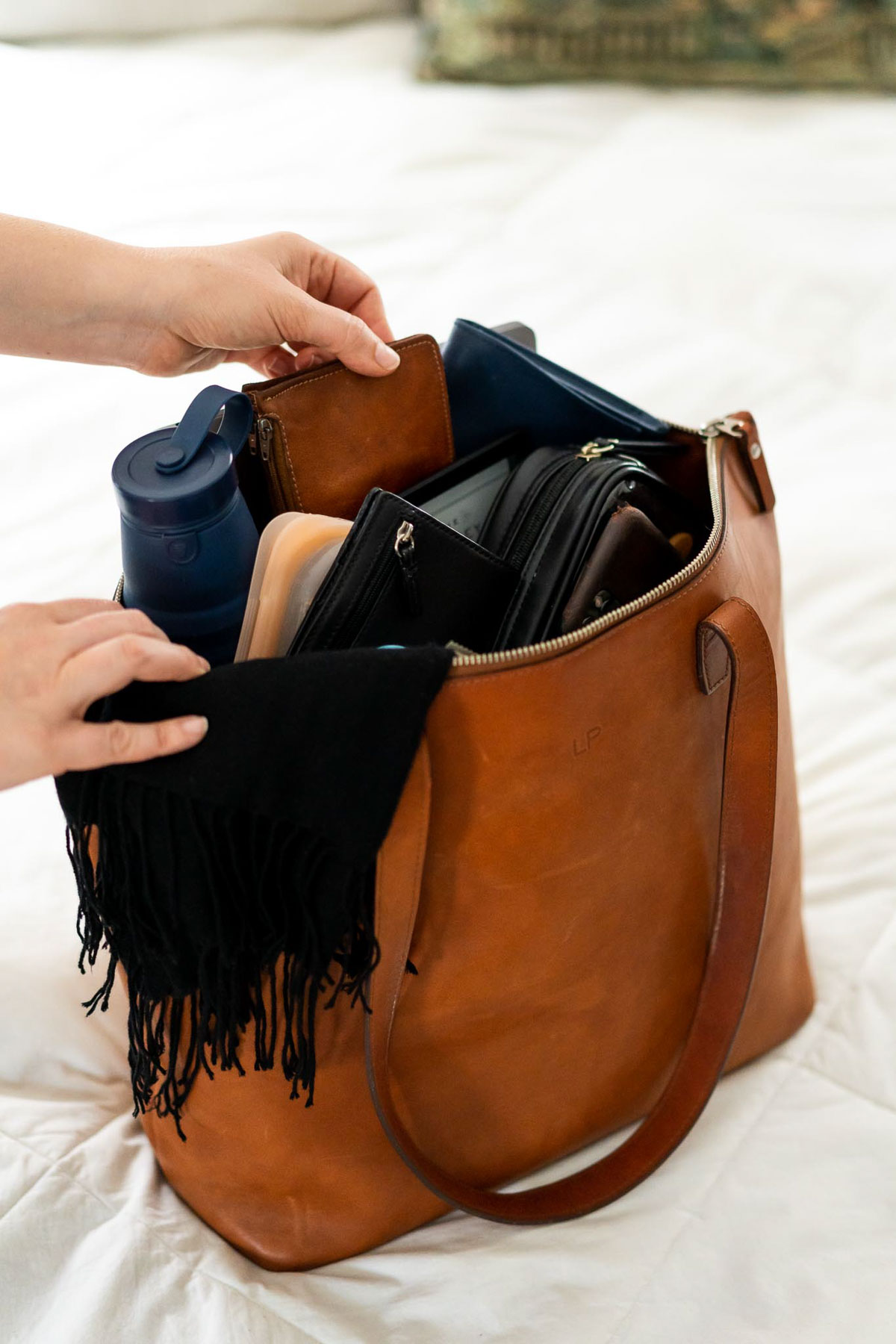 Whenever I travel, what to pack in my international carry on is always an important part of my packing plan.
Questions I consider include if I want to work or not and am I likely to be hungry before my arrival. For a long flight, the answer is definitely yes to all of the above plus whatever else I can think of! Here is the list of what to pack in your international carryon!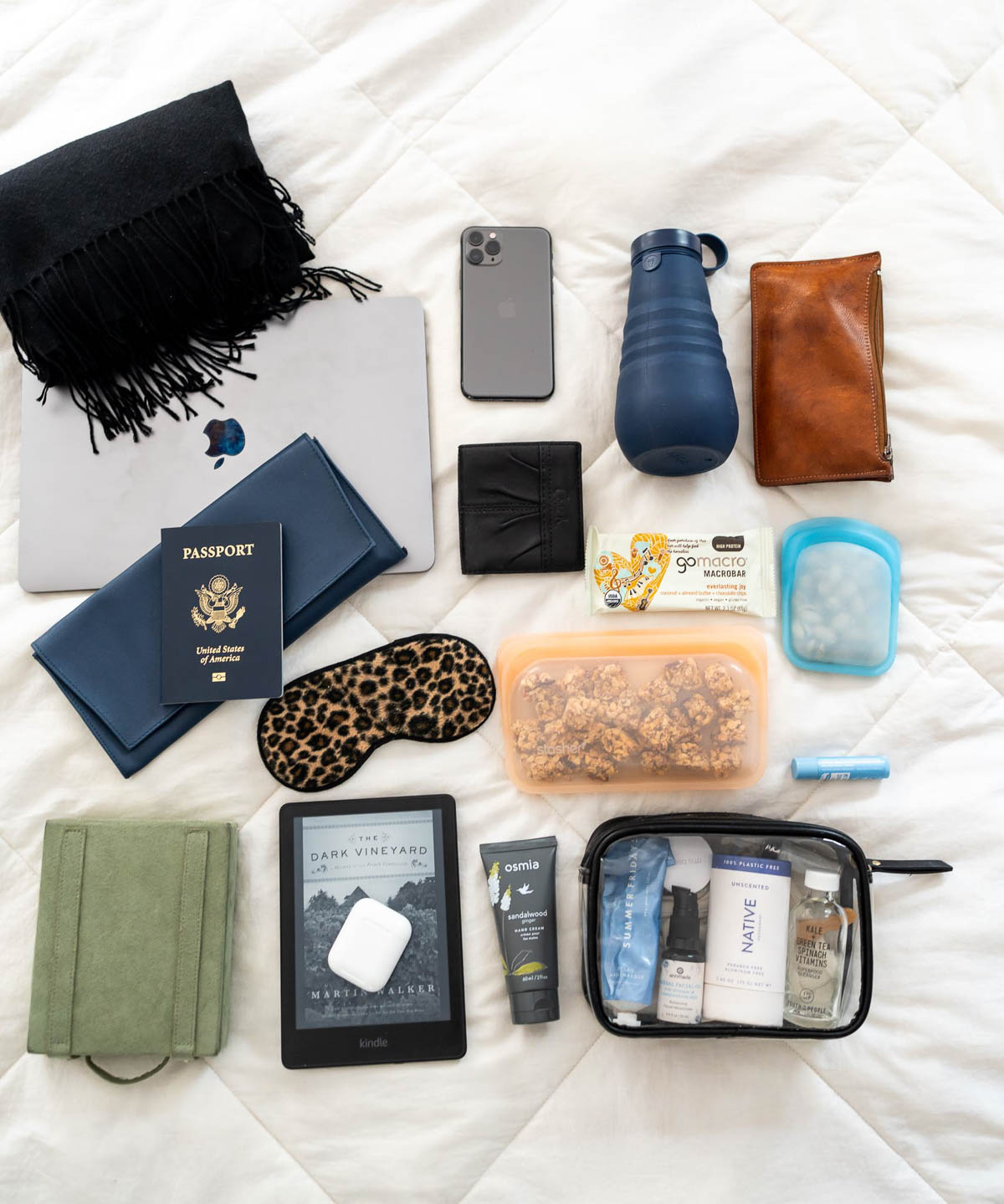 WHAT TO PACK IN YOUR INTERNATIONAL CARRYON
The bag you select is up to you. There's something to be said about backpacks, but I don't tend to want to use them when I'm at my destination, so I try to find a shoulder bag that also works as a park of my wardrobe needs when traveling.
This particular brown leather bag is no longer available, but this leather zipper tote from Cuyana is almost identical in size and even has better interior storage options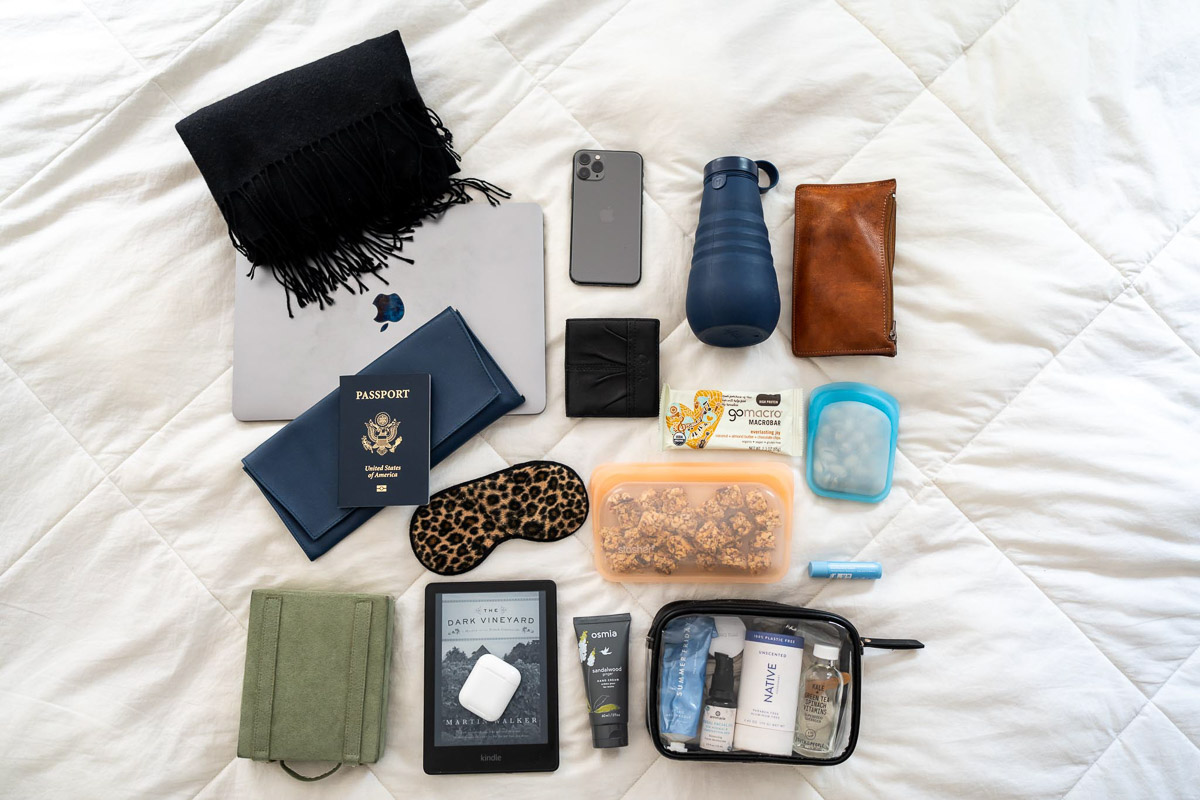 international flight carry on packing list
Because the contents of my international carry on bag are all I have for a while, I have a wide variety of necessities…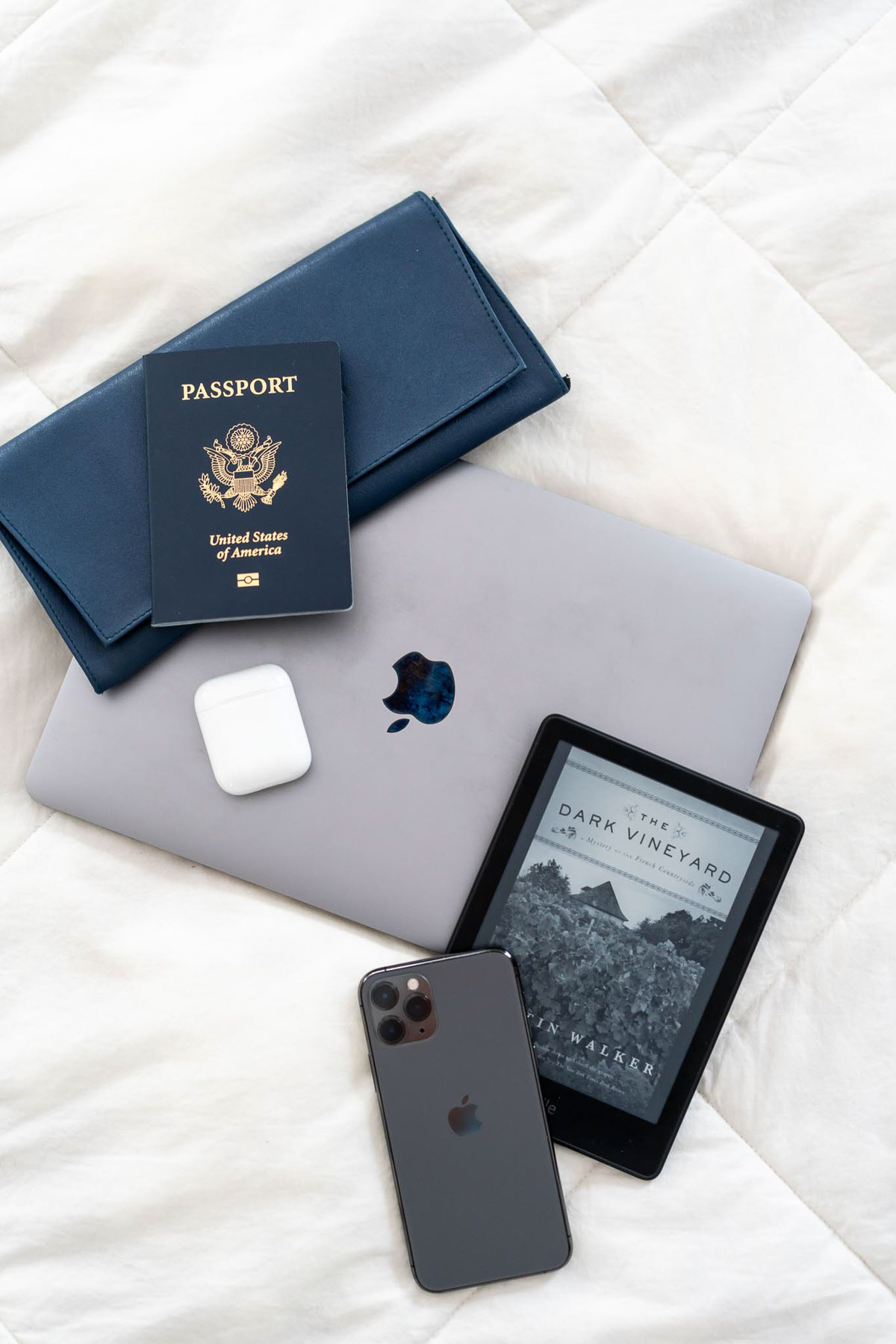 ENTERTAINMENT:
I'm taking my laptop onboard but may not use it in flight. For entertainment, I plan to listen to music and play solitaire on my phone, watch movies, and start one of my books.
An ereader is a recent addition to my arsenal. While ereaders are a great way to read books sustainably, I first wanted one just to save space and weight when traveling (one of my easy sustainable travel tips). I've since fallen in love with it for all times, but it's especially good here.
A notebook, pens, and business cards are always a must too. And since it's a long flight, I hope to get lots of sleep too! Wish me luck.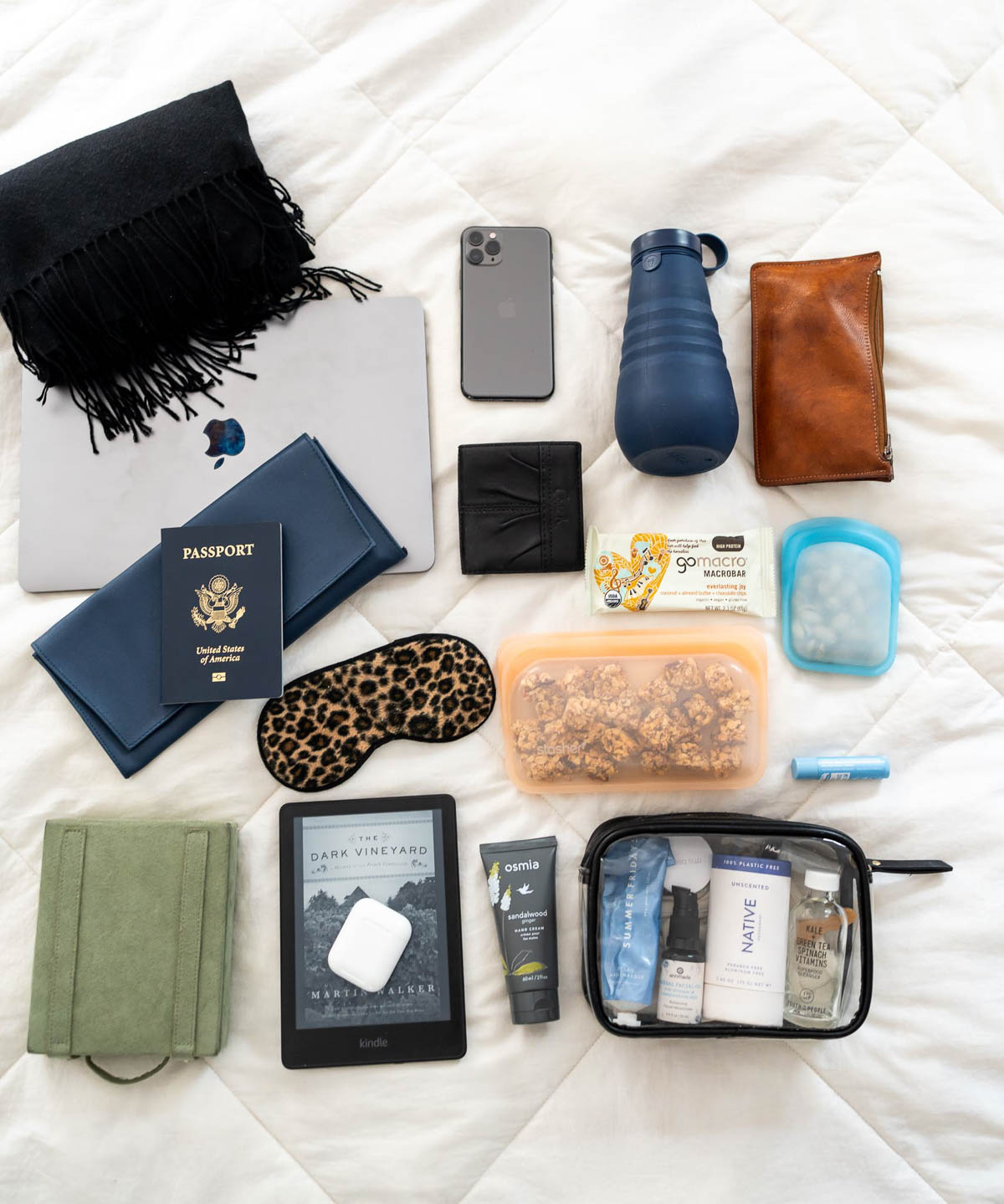 INTERNATIONAL FLIGHT SNACKS:
Since I eat so much, I'm taking some snacks along for the ride – healthy and a little less so. I also always have gum and will probably stick in some hard candy too.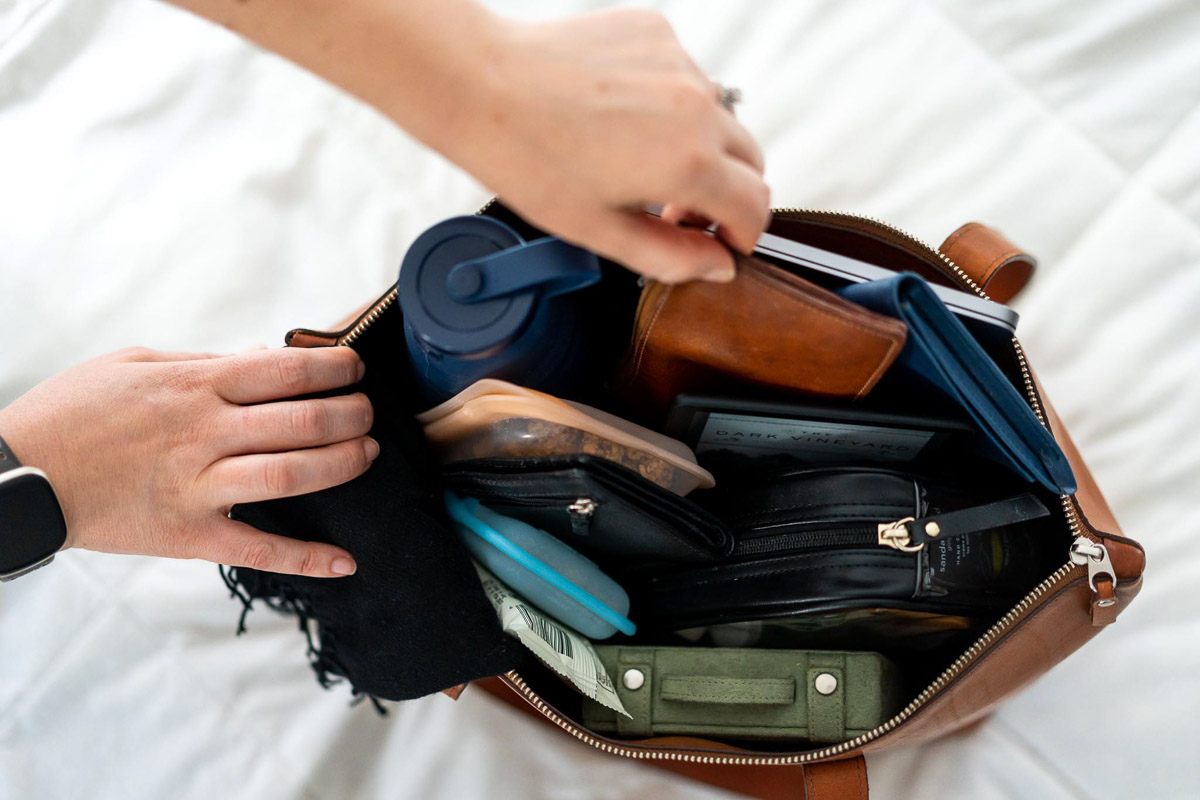 what to pack in hand luggage on plane
NECESSITIES: Whenever I'm flying for a trip, I always have a scarf with me that serves both fashion and function. It also triples as a pillow if necessary.
You'll also find my mini carryall that I pull right out of my purse (full of the everyday necessities like chapstick, gum, and a pen). When I arrive, I'll put it back in my purse and I'll be ready to go.
And of course, my jewelry box. After losing my luggage for a few days when I was younger, I realized that my jewelry would be the irreplaceable thing for me, so I'm always sure to have it with me.
Because I hope to sleep on the plane, I'm sticking in my eye mask. I've had this one since junior high or high school. It can be a real lifesaver!
So that rounds out the basics of what to pack in your international carryon. What else is a must for you?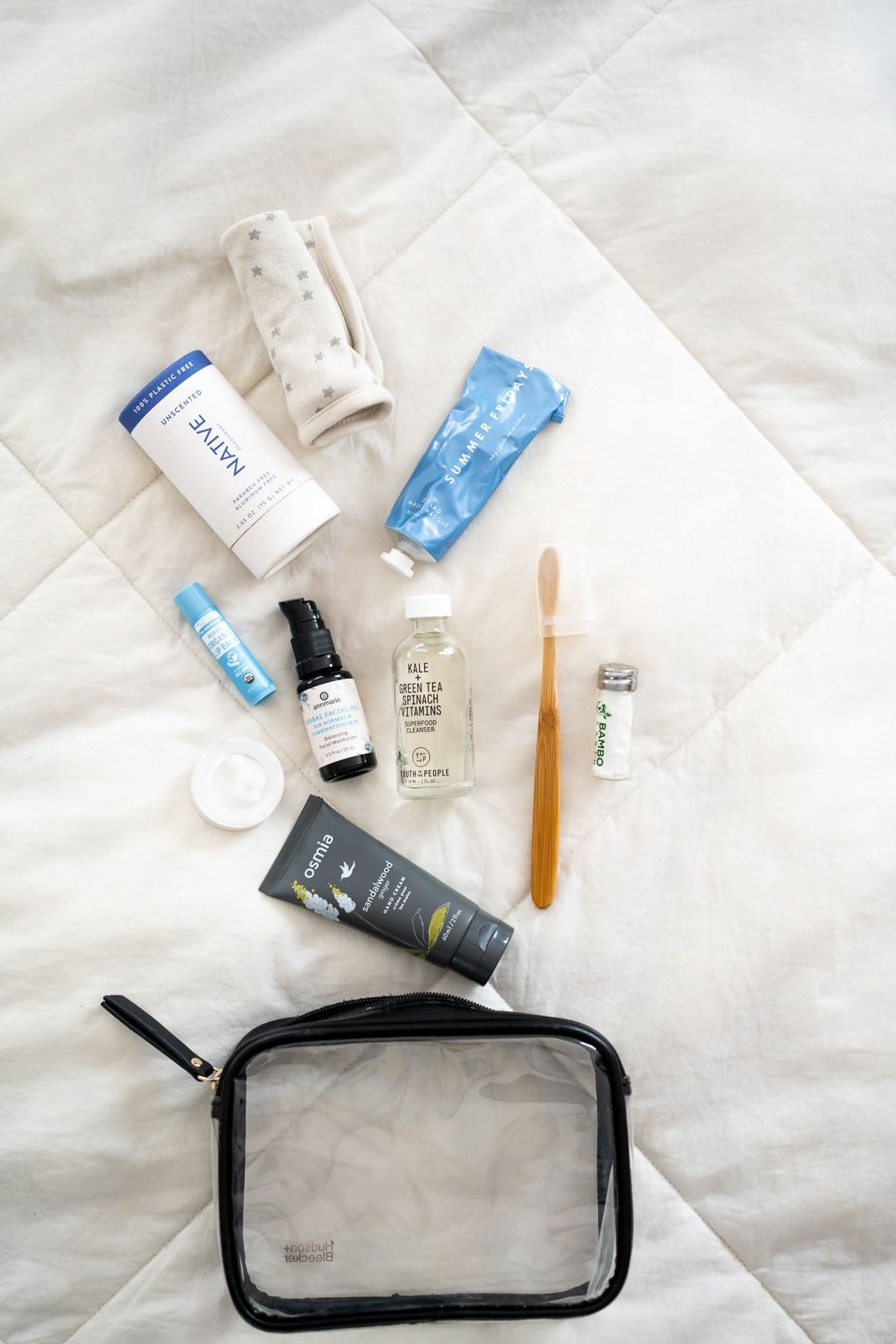 And finally, for super long travel days, I bring my toothbrush and face wash in my carryon. I find that brushing my teeth and washing my face before "bedtime" can really help me ease into the less than comfortable sleeping situation.
It'll be a slightly longer trip to the bathroom (in flight or in the airport), but it's well worth it. I'll also stick a small hand towel into my international carry on bag.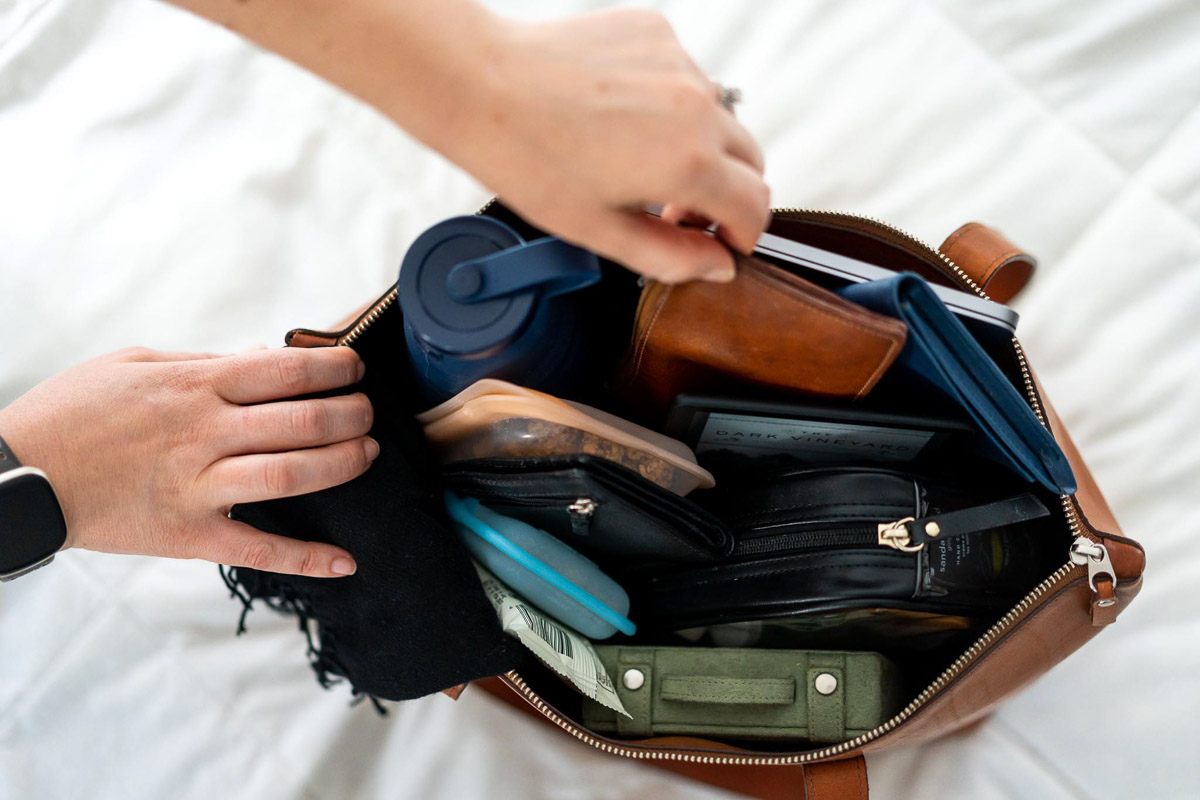 More Travel Tips