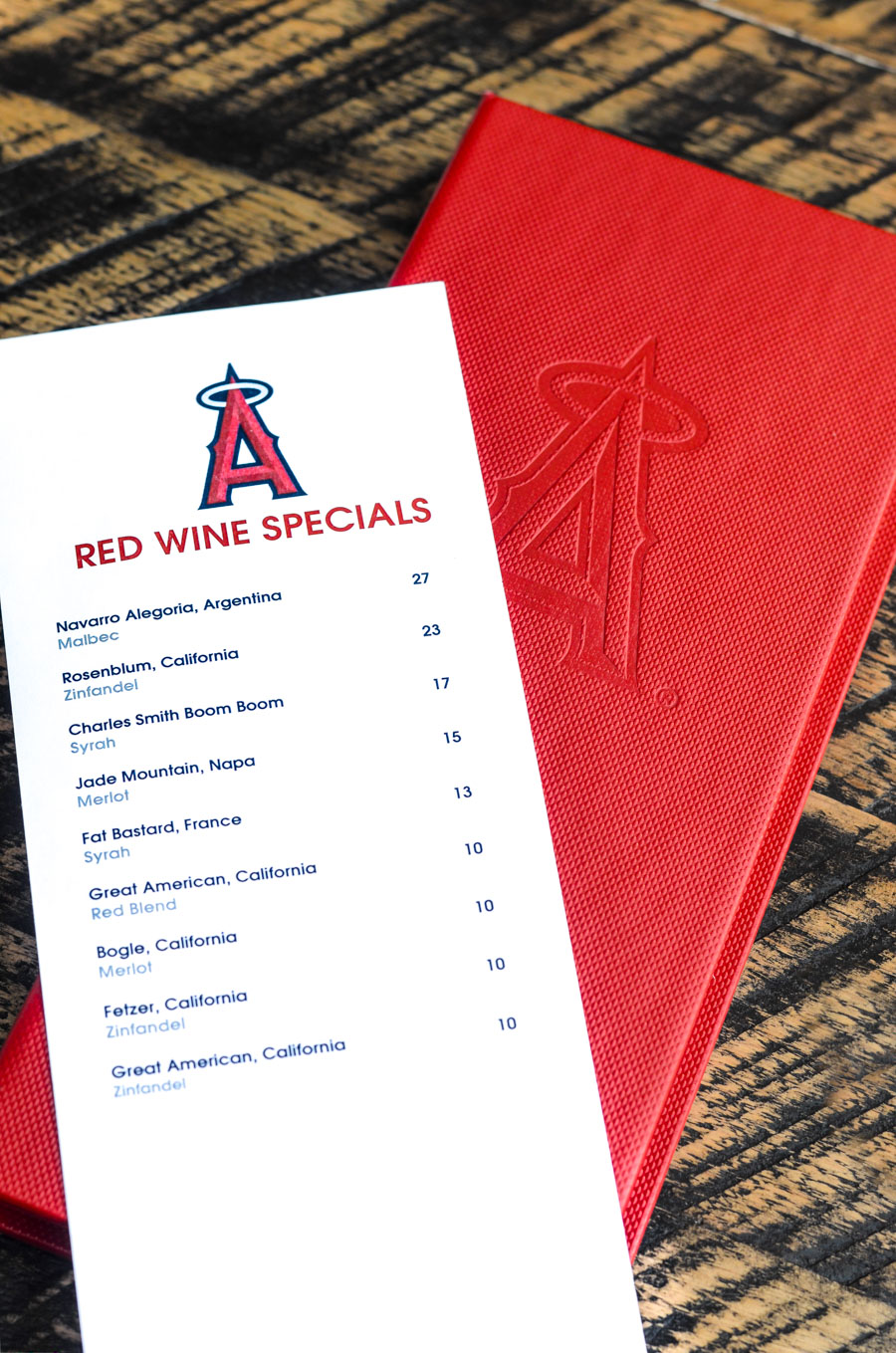 It's the final week of baseball's regular season and if you're wondering what that's like for a fan who's team is grasping for the wild card and her bullpen is undependable at the moment – it's dreadful and I hope I survive…
While it's not much, we try to get to a couple of games per season. Somehow, this season slipped through our fingers, however. That is until we were offered tickets to the Los Angeles Angels' game in the Lexus Diamond Club.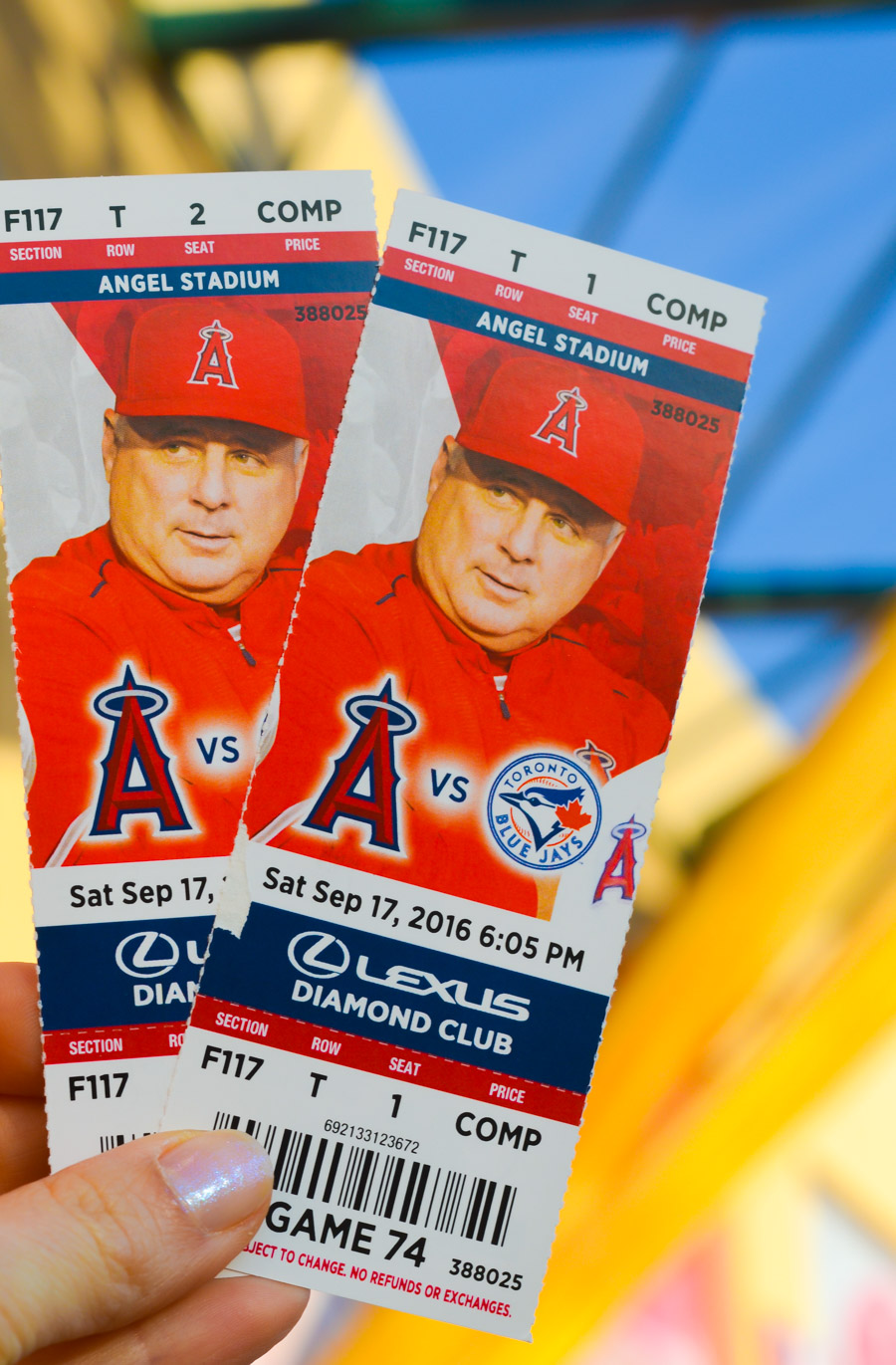 We hadn't been to Angel Stadium before, so it was a treat to visit a new park. The evening of scrumptious food and stellar seats made it such a great experience. I think it makes up at least a few games we never got to this season.

Lexus Diamond Club at Angels Stadium
The Lexus Diamond Club is right behind home plate. If you enter through the Home Plate Gate (under the baseball bats and hats), you're just a few steps from the club.
They have indoor and outdoor seats to enjoy their offerings. The indoor seats looked nice, but you know we sat outside so we could watch the game.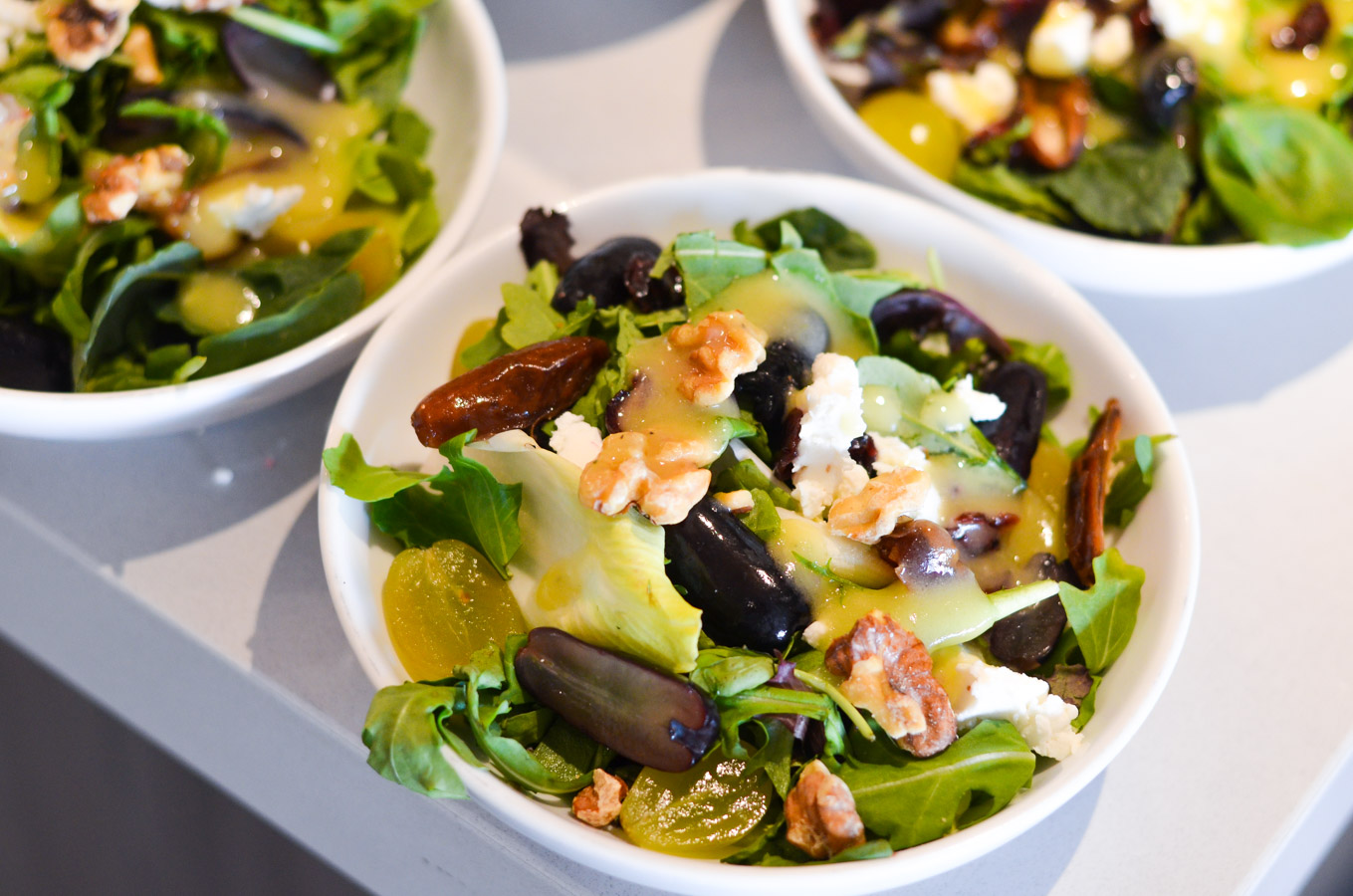 First came these delicious rolls with butter. I probably would have been set at this point; they were so tasty.
Then we learned about the buffet inside with four tables of really delicious food. They had everything from green salads and green bean dishes to mini cubano sandwiches, taquitos, charcuterie, and, of course, dessert.
Hungry from a day with not enough food, we ordered drinks and entrees – the salmon and the filet mignon. I can't tell you how delicious they were. We practically licked our plates clean!
We're still trying to get over having salmon and filet mignon at a baseball game – a dream worthy step up from our normal ballgame fare. That with a glass of wine (yes, in a wine glass) and it felt almost surreal that we were at the park.
Filling ourselves up, we took our seats to watch the game and they were amazing – right behind home plate! You can see the whole park and it looked as though any seat would be a good one! We had such an enjoyable evening at the park and can't wait to go back!
The glorious, upfront view of the field.
Pan seared salmon salad with quinoa and oranges.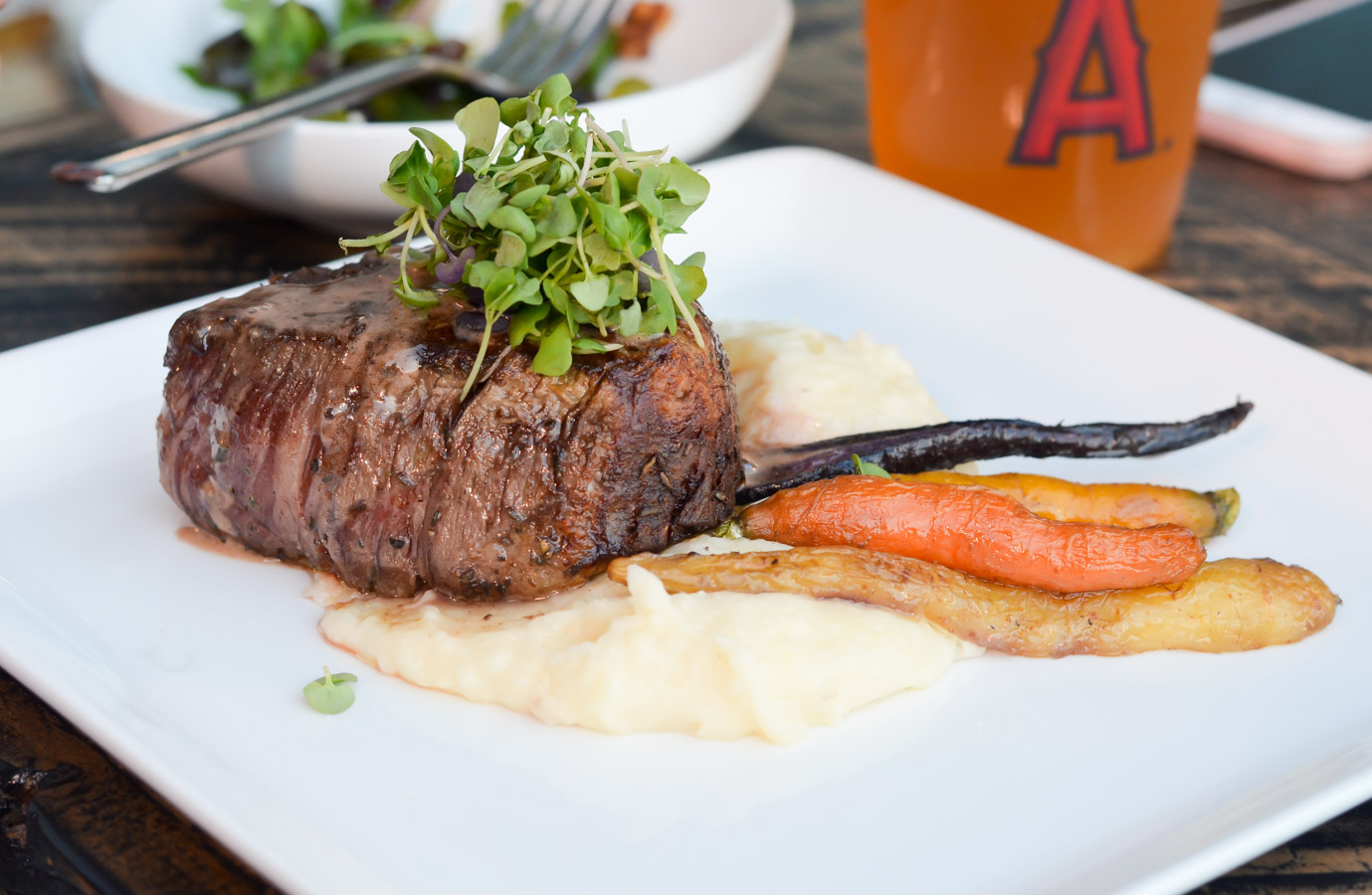 Filet Mignon with mashed potatoes and roasted heirloom carrots.
Thank you to Lexus for partnering on this post! And thank you for supporting all Luci's Morsels collaborations.