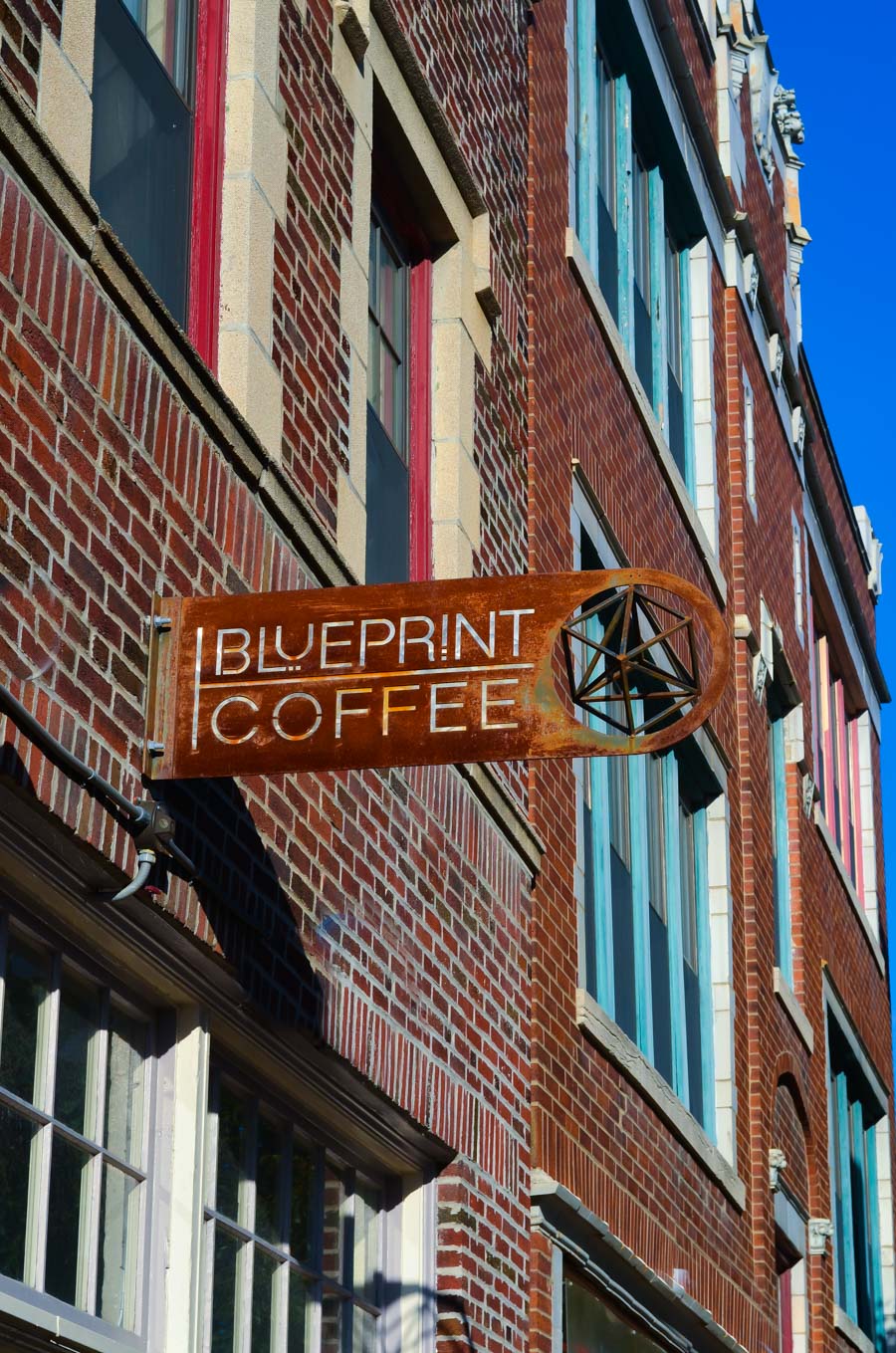 Picture it. A girl from California ventures off to the Midwest in late September with her mom. En route to a history conference in central Illinois, the two women decide to spend a few days in St. Louis and see what the Gateway City has to offer. Before they even arrive at their hotel, their hair starts frizzing in funny ways (hadn't applied the best anti-frizz spray obviously), sweats starts dripping in new places, and their whole understanding of the world comes into question…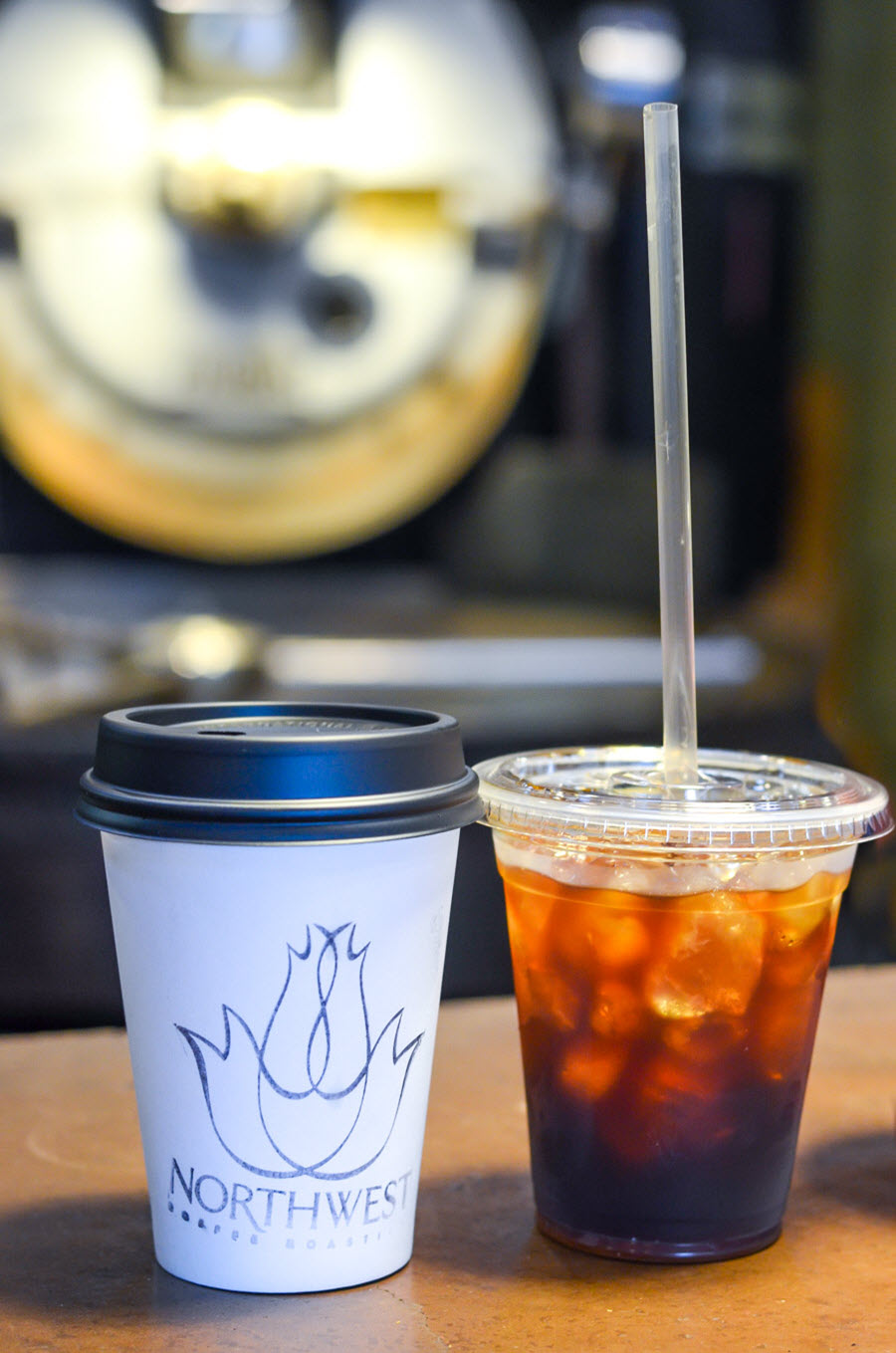 Ok. It wasn't that bad, and honestly, we're absolute wimps when it comes to humidity out here in California.
The shock of humidity didn't slow us down, however. We walked all around the beautiful city, taking in all the sights and fun! With all the walking (and the sweating), we seemed to be ready to eat at every turn. Luckily the food was delicious…

Coffee in St. Louis
First things first. Coffee. Surprisingly, my iced coffee with extra ice orders were met with a bit of shock on multiple occasions.
I would have thought such a hot place would love iced coffee, but I was wrong. I drug my mom and my friend in the area around town, trying a few different coffee places.
We had Kaldi's, Northwest Coffee Roasters, and Blueprint in the Delmar Loop. Blueprint had a great vibe, tasty coffee, and a cake that looked divine, but sadly we weren't able to try it (had to save room for dinner)!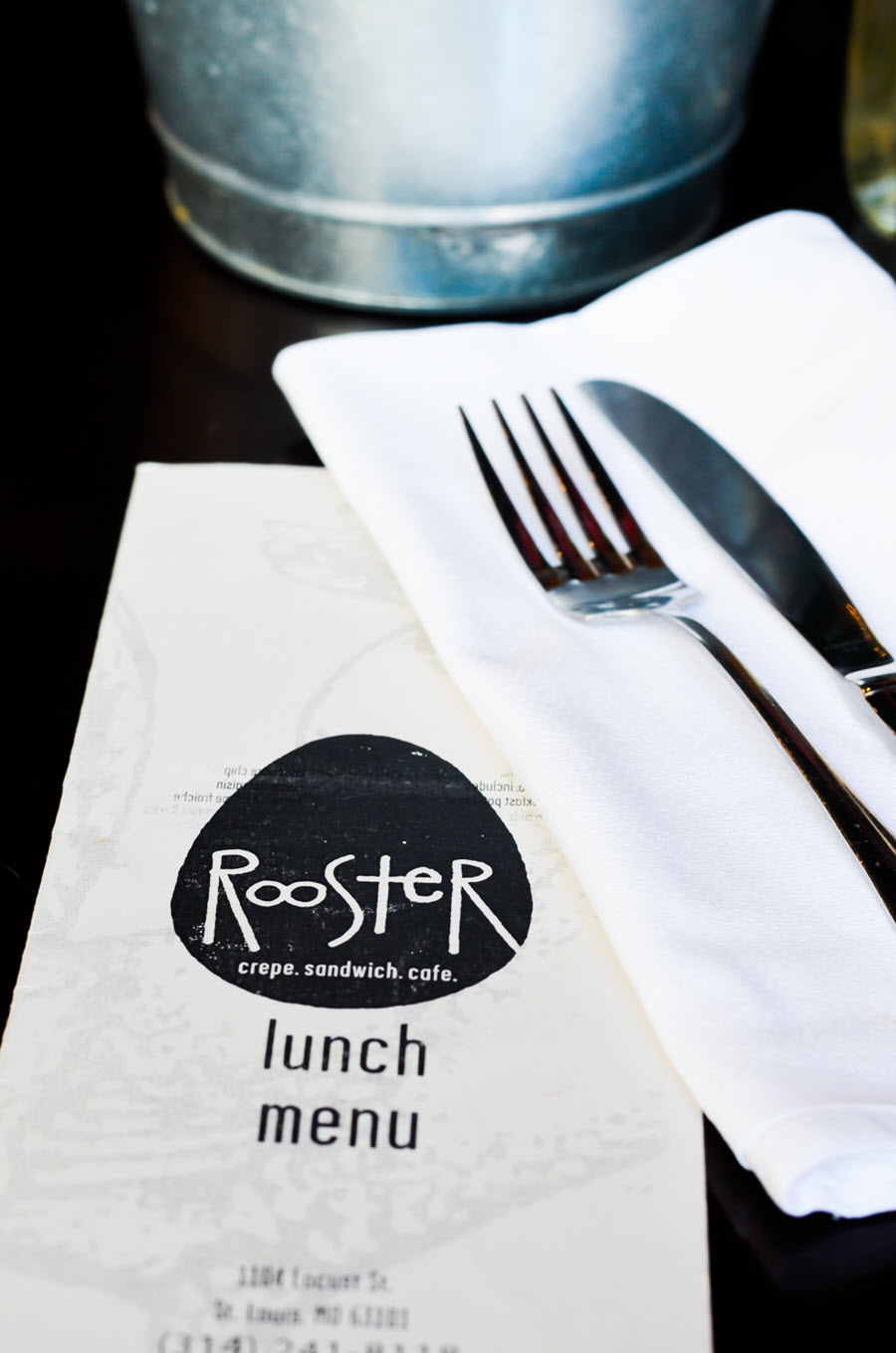 Lunch in Downtown St. Louis
Rooster was certainly a highlight stop on our trip. They offer crepes and sandwiches for breakfast and lunch.
My mom ordered this chicken banh mi sandwich that was super delicious and I opted for a chicken and greens crepe with guacamole. Both were delicious and you could taste that their ingredients were local and fresh. It was a great stop for lunch amidst our fun!

Dinner Recommendations in St. Louis
We enjoyed two amazing dinners in St. Louis. The first was at Brasserie by Niche, a French restaurant with outdoor seating. There wasn't a dish we didn't enjoy, starting with this bread, cheese, and meat board. The patés were seasonal and fun to try, but that farmers cheese is what won our hearts.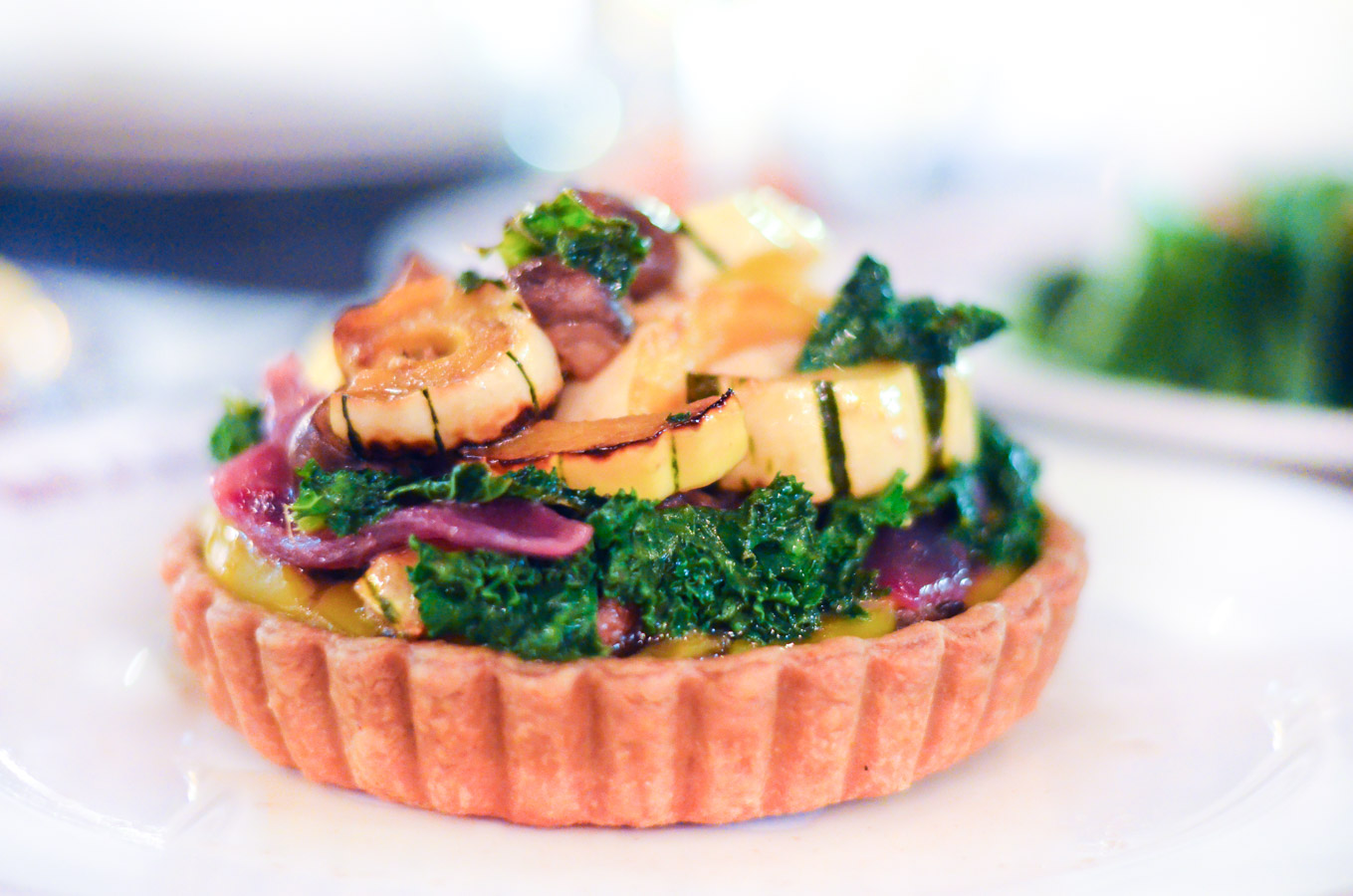 My mom and I immediately spotted the roasted vegetable tart with lentils. My friend was a bit skeptical though. When the dish arrived, we split it three ways and we were all licking our plates clean, even him!
The veggies were wonderfully roasted; the lentils delightfully prepared; and the tart shell, buttery to perfection. This dish was in stiff competition with the farmers cheese for most delicious!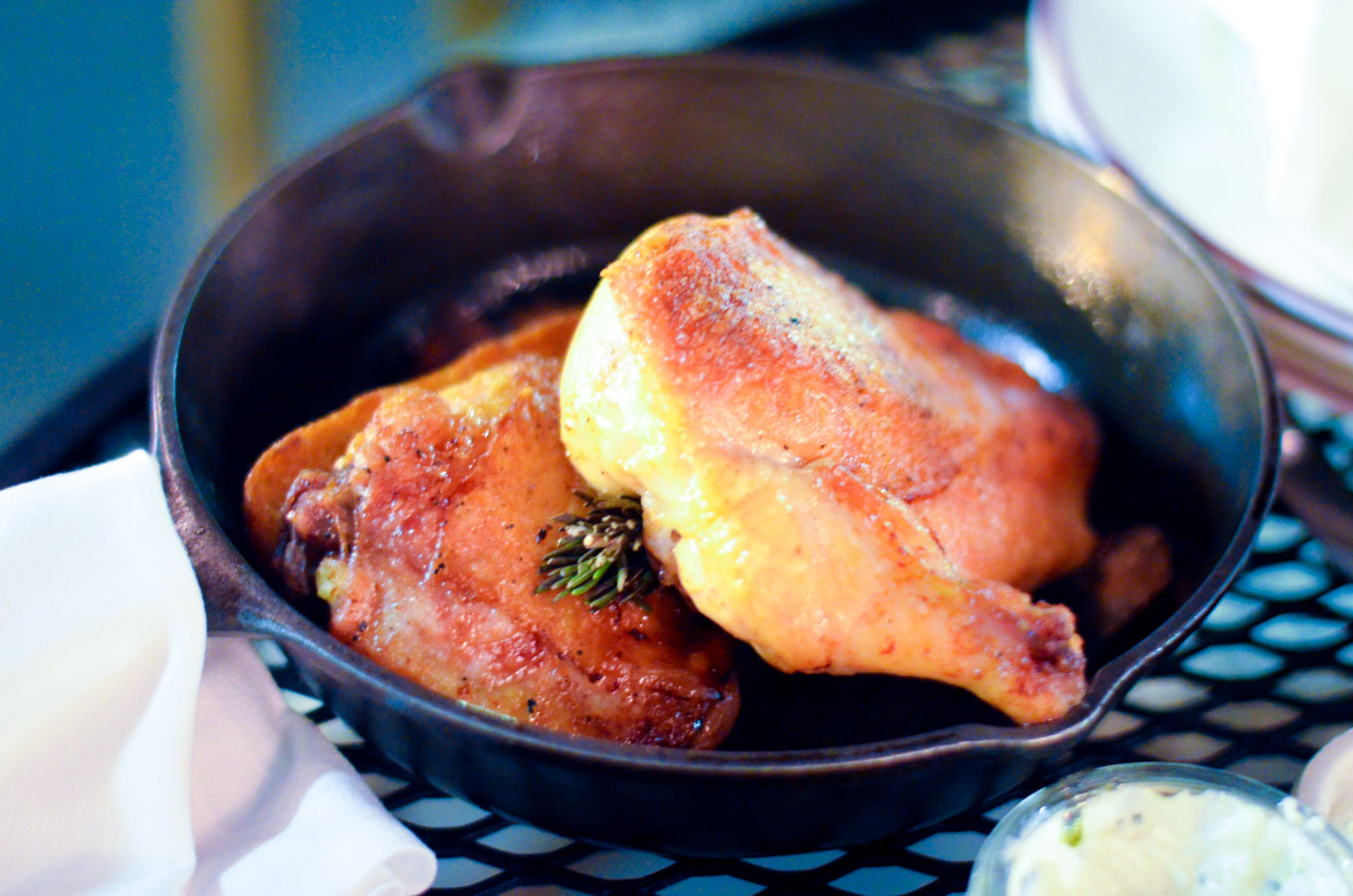 Besides the tart, we enjoyed the trout amandine and the roasted chicken. Both were so tender and delicious, you couldn't stop eating until it was gone. The mushroom, jus, and bread under the chicken were heavenly too!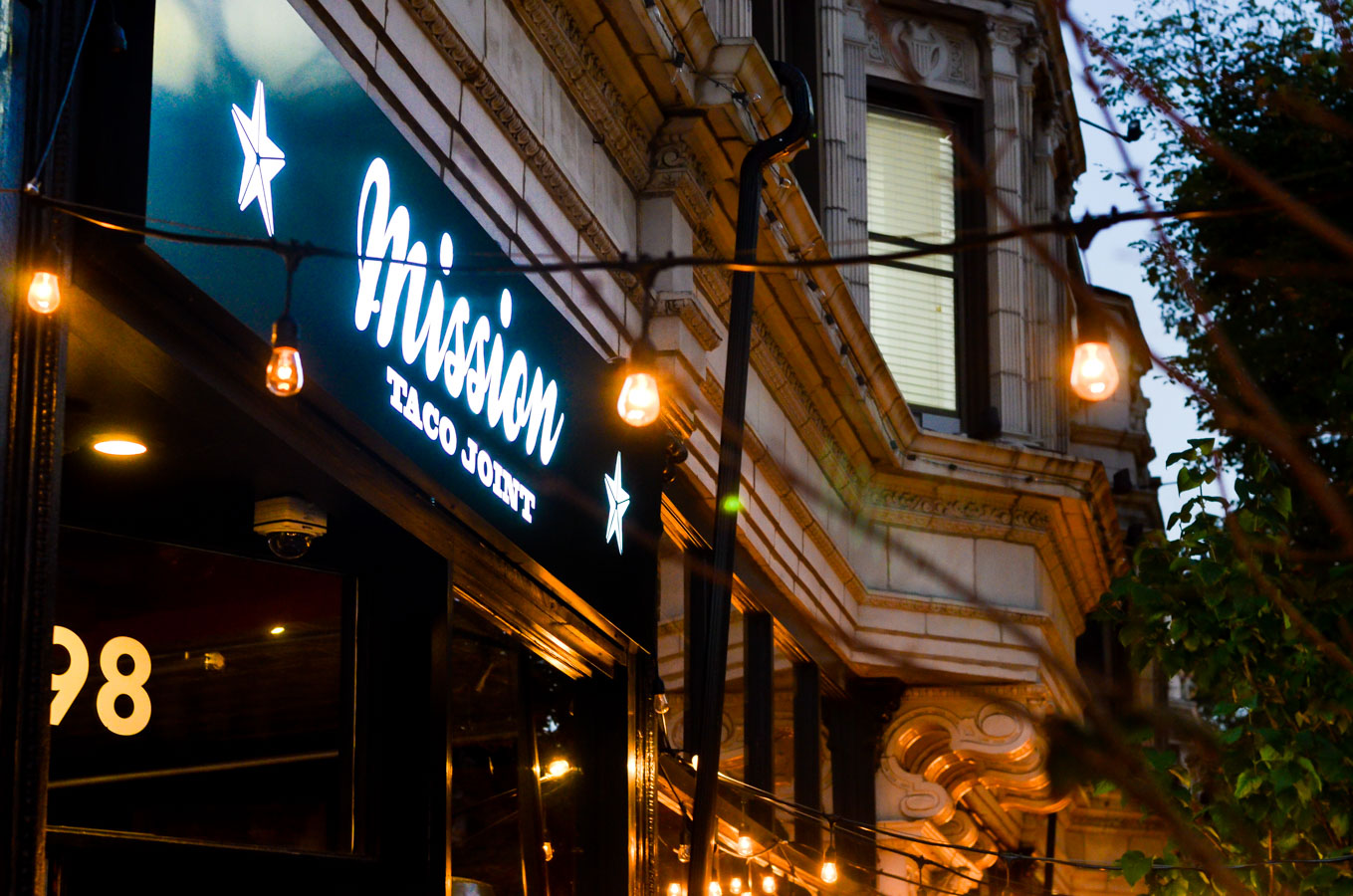 Sometimes you just need a taco. Or a few tacos. Mission Taco Joint has locations around the city and an extensive taco selection from which to choose. Wanting to get the most of our visit, we ordered six different tacos and split each one three ways.
Hands down our favorite was the portobello with goat cheese and smashed black beans – delicious even for non-vegetarians. Other favorites were the carne asada and chicken al pastor. And word to the wise, splitting tacos is just as tricky and messy as it sounds, but we didn't care!
The spread…

I think I need one of their taco serving platters. We analyzed all the orders coming out and think Mission Taco Joint may have trays for at least 1, 2, 3, 4, 5, and 6 tacos. What fun!

Scottish Food in St. Louis
Our other great dinner was at The Scottish Arms, which offers traditional and not-so-traditional Scottish pub fare.
Need some Scotland sights in your life? Check out these Edinburgh Guides (Stockbridge, New Town + Old Town), our video diary of Shetland + Orkney, a visitor's guide to Fort William, and the 5 Castles and Palaces to see in Scotland! And once your tickets are booked, you'll want to check out the 3 things I wore in Scotland!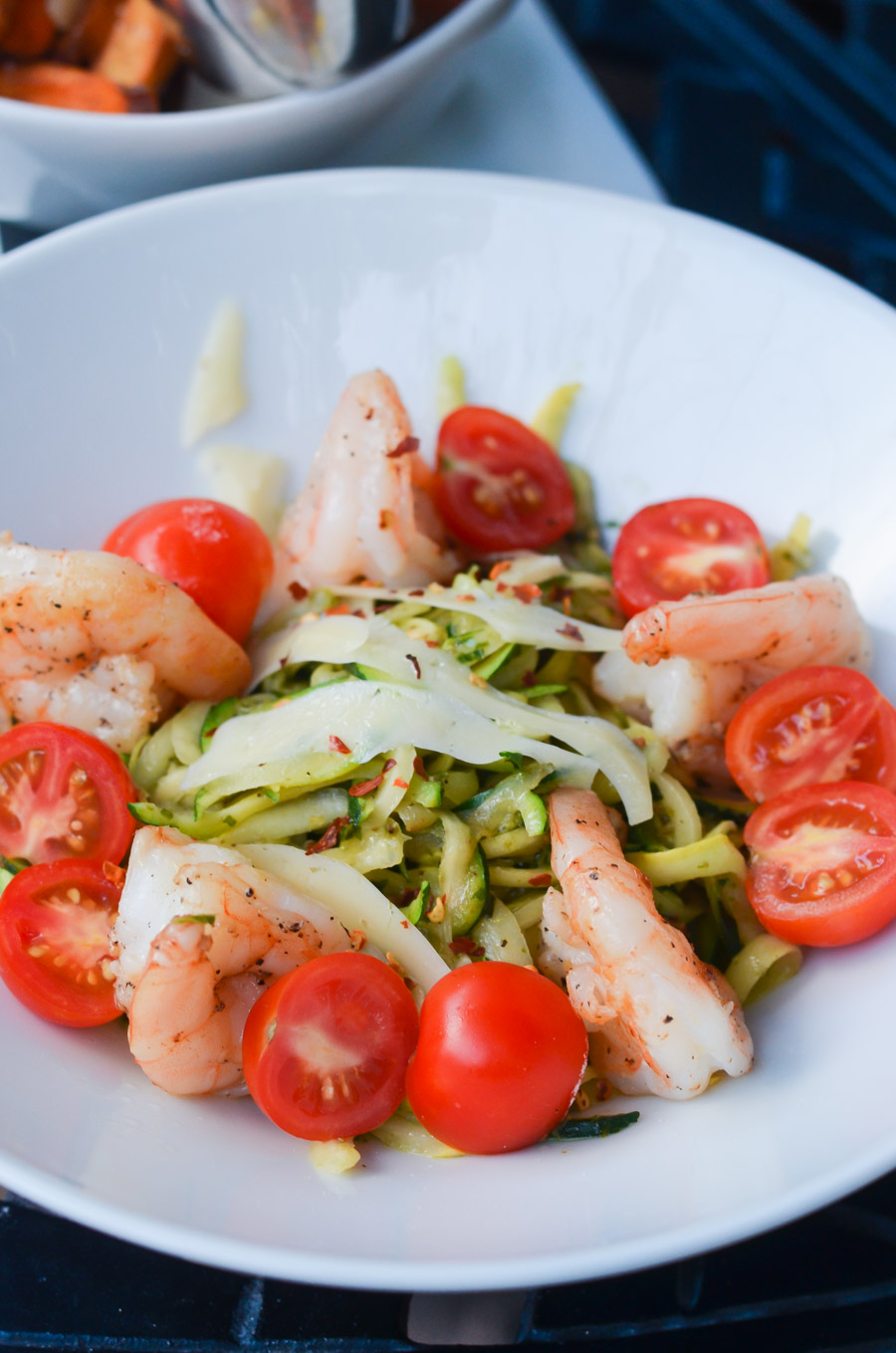 The shrimp and zoodles (zucchini noodles) came highly recommended and rightly so. The shrimp were cooked well and the zoodles were fun as always.
Trying to satisfy my desire for vegetables and my obsession with french fries, we enjoyed the root vegetable fries made with parsnips and sweet potatoes. The dipping sauces were a great accompaniment.

To end on the more traditional side, we ordered fish and chips (AMAZING!) and sticky toffee pudding. I wasn't sure how much I'd like the dessert – it just seemed so sweet.
After the first bite, I couldn't put my fork down. The freshly cut strawberries and just barely toasted coconut were a perfect topping. And I think I might need more sticky toffee pudding in my life now!

Famous Concrete Custard
If there's one must in St. Louis, Ted Drewes is it. It's an old-school, walk-up with frozen custard and "concrete" (toppings mixed in). The menu flavors sound a bit over the top, but the ratio is actually really enjoyable. We had the "Cardinal Sin" (tart cherries and hot fudge) and one with bananas and hot fudge. So so good.
The lines can get long in the summer, so I hear. Plan ahead!Unsurprisingly, we enjoyed so much food in St. Louis. The city may be known for beer and bbq, but don't skip out on the other local restaurants, cooking up great, seasonal fare with a lot of local produce!
RECOMMENDATIONS
Pura Vegan
Living Room {Coffee + Breakfast/Lunch}
Adam's Smokehouse
Gioia's Deli
Mud House {Coffee + Breakfast}
Comet {Coffee + Croissants}
Taste {Artisan Food + Cocktails}
Reed's American Table {New American}
Union Loafers {Bakery + Cafe}
Sidney Street Cafe {Global Cuisine}