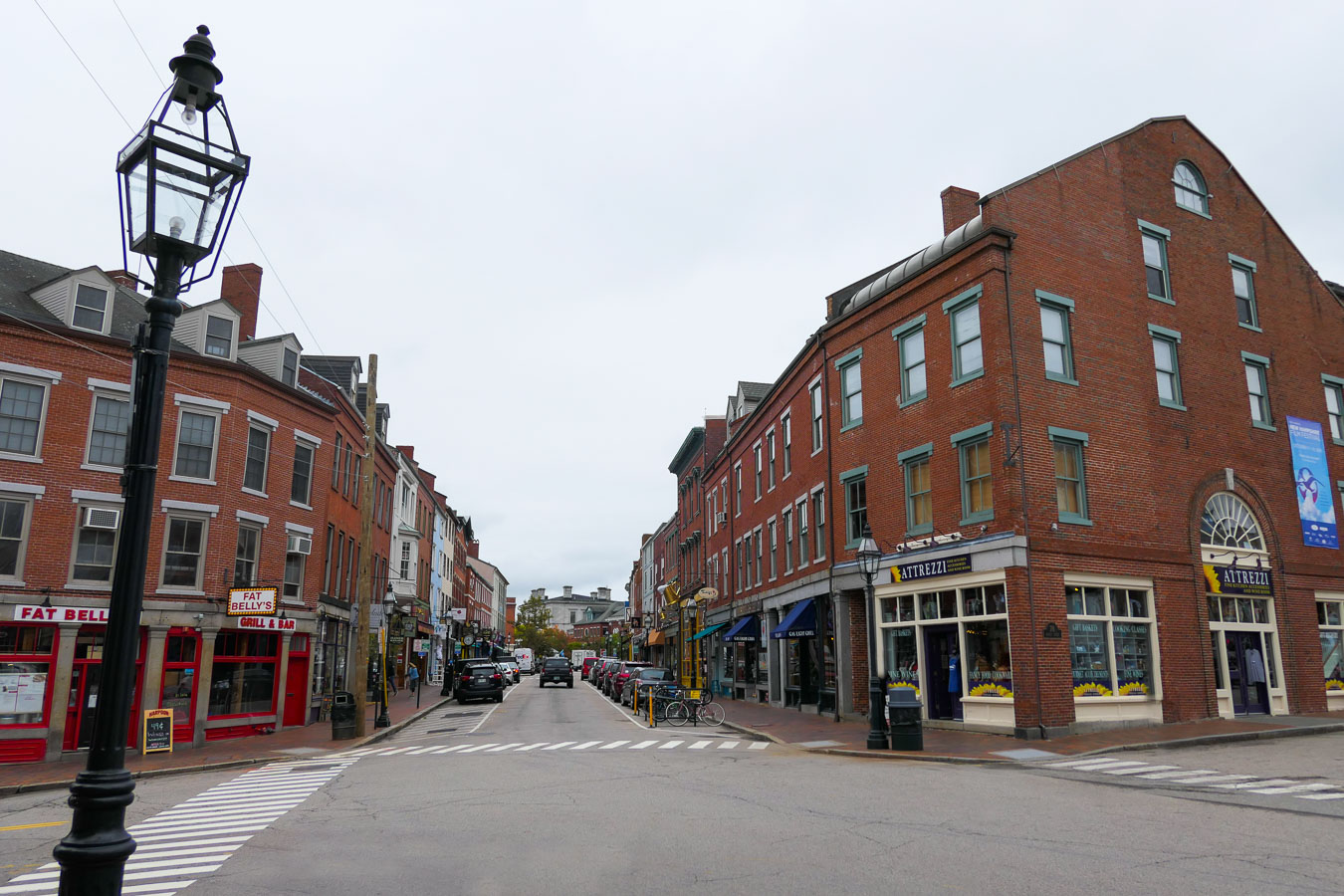 About halfway between Boston, MA and Portland, ME (see my Portland Travel Guide here) is Portsmouth, New Hampshire. It's right along the highway and at just an hour from each city it's a perfect stop along the way or for a day trip! We didn't really know what to expect in the small, seaside town, but what we found was a cute area around which to walk, great shopping, and the perfect number of things to do for our extended stopover. So here are a few fun Portsmouth things to do. . .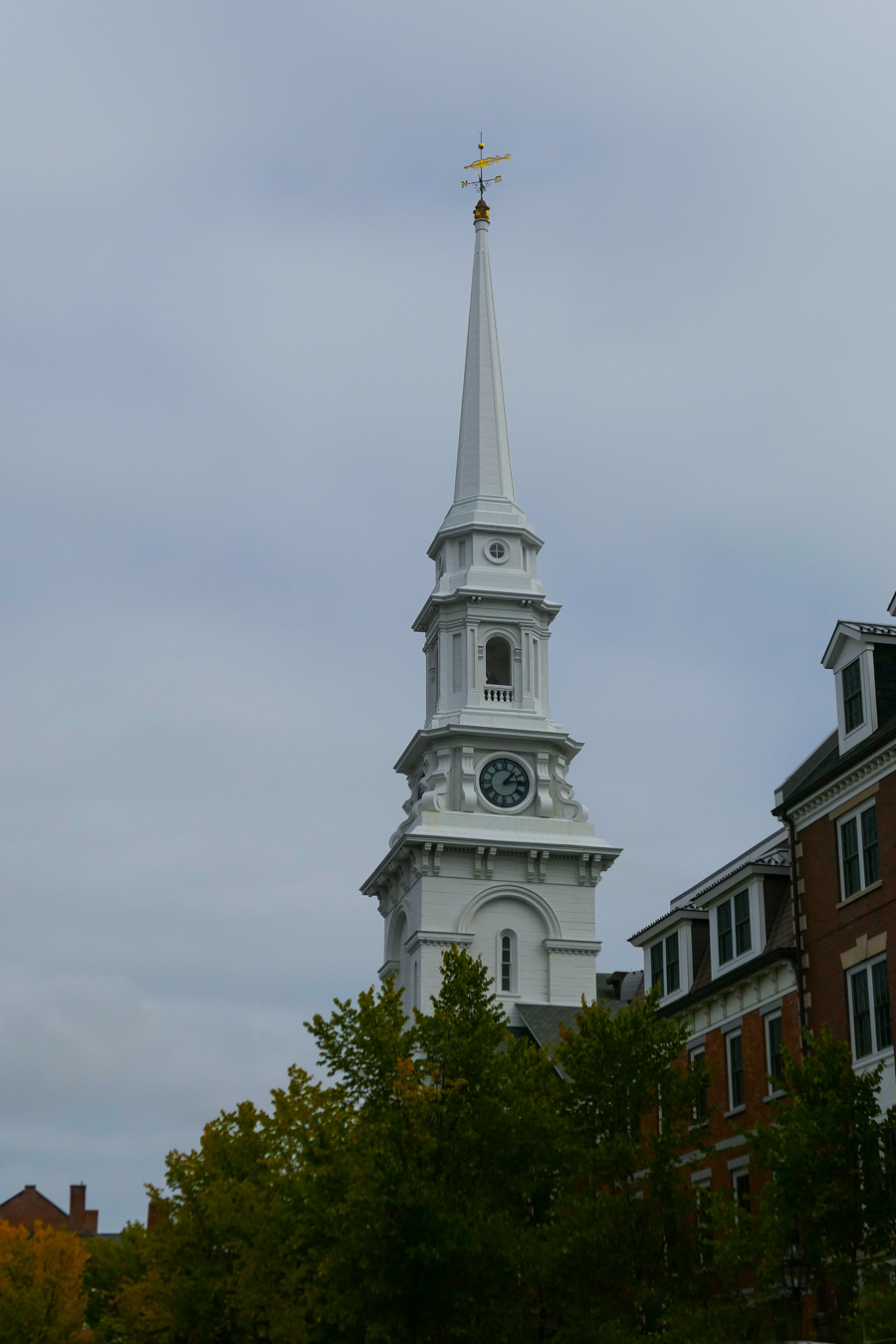 Since Portsmouth is just off I-95, we got off the highway and quickly found a parking lot on Market Street just as we entered the downtown area. As luck would have it, we parked across the street from some fabulous shops and had to show real restraint in each and every one of them!
Portsmouth, NH Shopping
Our first stop was at Bliss Boutiques. The store is full of denim, sweaters, great boots, and all sorts of cute and cozy layers. I found an impossibly soft, crewneck sweatshirt that I've been wearing religiously since getting back to LA. They do have a sister store in Portland, but we enjoyed ourselves a little too much at this Portsmouth location, we decided it best to avoid another run in!
A few doors down is this shop. It's called Portsmouth Goods and features a lot of locally made and locally-inspired items. It's all New England seaside and lots of fun to walk through. The prices are quite approachable, which was a pleasant surprise.
I walked away with hand cream and the poncho sweater from yesterday's look! There was a lot more I wanted to take home, but those suitcase size limitations really get in my way! The trials of a traveler, I suppose!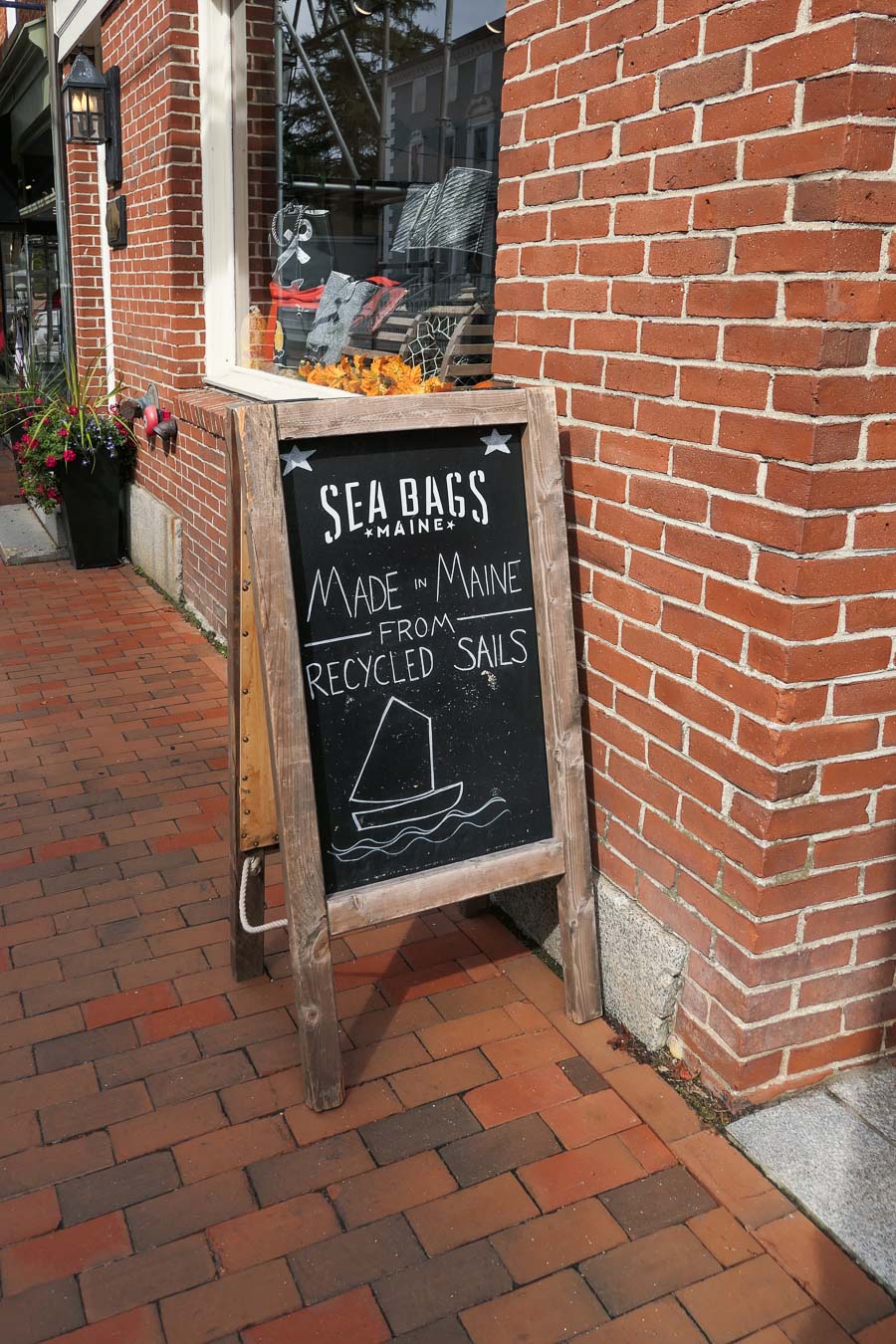 And then there's Sea Bags with goods (mostly bags obviously) made from old sails and sail rope. The bags, totes, and accessories come in all sizes and designs – some with the original sail design and numbers, others with added designs. The prices aren't inexpensive, but I think the bags would last a lifetime or two and they have such a great story!
If you turn back on Market Street and head into the downtown area, you'll see many more shops and restaurants for your perusal! There really is something for everyone – a kitchy jewelry and hat shop to an everything Ireland store!
Turn right onto Congress Street and the options continue. We stopped in Gus & Ruby stationery shop because you know I can't resist (they also have a Portland location) and Fat Face.
I discovered Fat Face a few years ago, but until I visited New England, I hadn't seen their shops outside of the UK (we stopped in in Edinburgh last spring). I was ecstatic to find another striped shirt to add to my closet and see what else they had in store!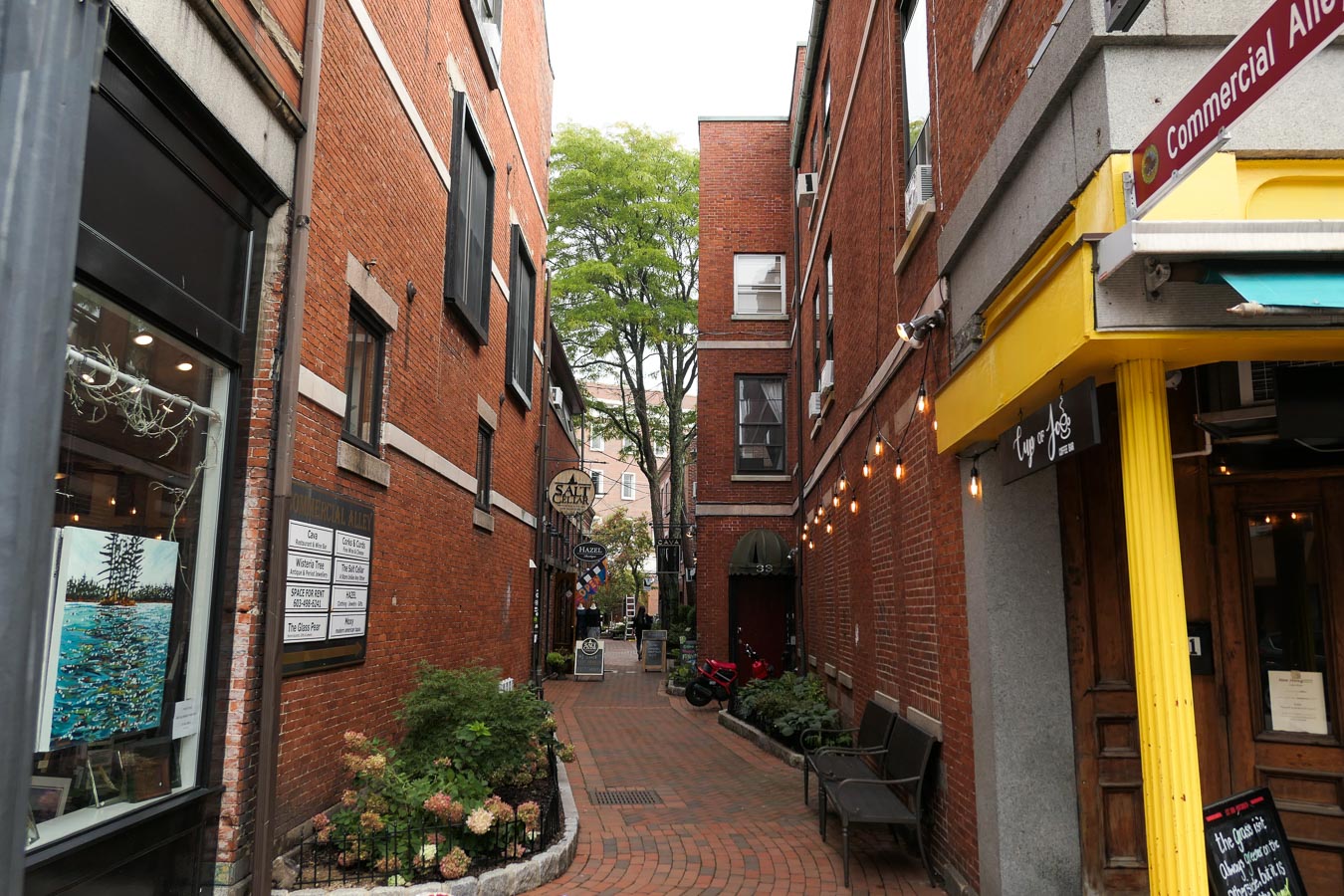 There are a number of restaurants, breweries, and cafes at which to have lunch. We thought it'd be fun to sit by the water, however, so we ordered salads, sandwiches, and hot tea to go from Popovers.
We walked back to the water, sitting at benches outside of The Old Ferry Landing restaurant. They'd closed for the season, but I think their lobster and fish & chips would have hit the spot had they been open. And we still could have eaten along with waterfront!
Other Portsmouth Things to Do
My mom and I opted for the shopping, walking, and eating stopover, but there are certainly other things to do in Portsmouth!
The Isles of Shoals Steamship Company offers bay and harbor tours, which you can imagine is right up my alley!
You can also wander around the 10 acres of the Strawbery Banke Living History Museum not far from the waterfront (open May to October). They do offer special tours beyond the season, however, so check out their event listing here.
Since many activities are seasonal, you'll want to check websites. The Governor John Langdon House isn't seasonal and looks absolutely beautiful!