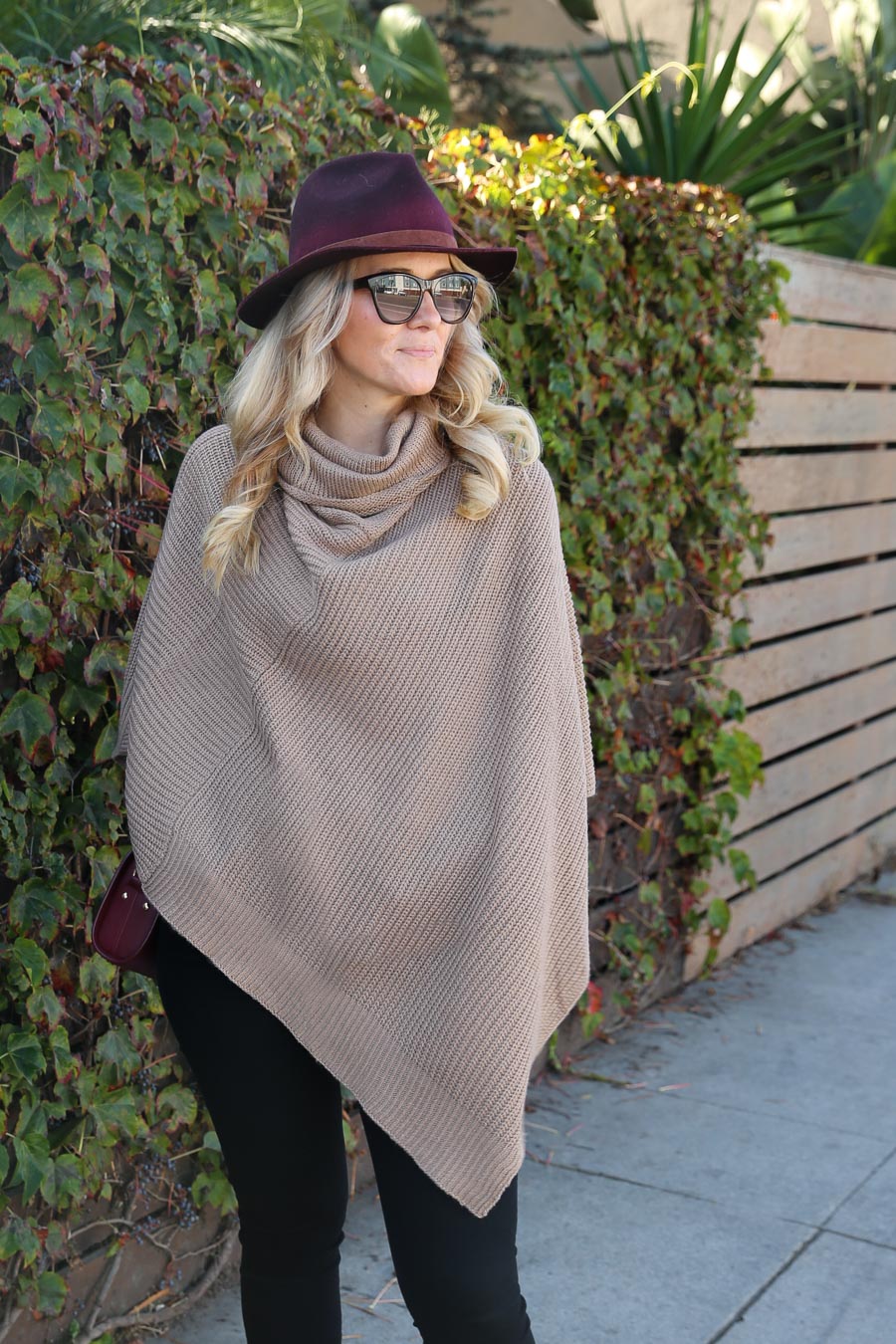 This poncho outfit looks chic but is unbelievably cozy and wonderful!
In New England a few weeks ago, we had a field day with all the fall styles. Every store we walked into, I found myself trying on sweaters, ponchos, long sleeve shirts, and scarves.
Since Fall really hadn't hit the West Coast, it was my first taste of in-store fall fashion. One of my favorite finds was this poncho sweater I found in Portsmouth, New Hampshire. It's easy to throw on and lightweight, but it really does add a great layer of warmth.
I've been wearing it mostly while I'm sitting at my desk, but it easily transitions into a poncho outfit to wear out in public!
Poncho Sweater | BP Tank | Current/Elliott Jeans (see fit guide here)
Marc Fisher Booties | Goorin Bros Hat (similar) | Givenchy Sunnies
APC Crossbody | LAGOS X Ring
Poncho Outfit
I have a number of poncho sweaters in my closet. Between the one my mom made me, the one my husband bought me, and then my own love for them, they're recurring in my fall/winter wardrobe.
They come in a variety of lengths and knits. I prefer the ones that have more of an upside down V-shape as they give your arms some freedom to do whatever it is they need to do.
The long ones will certainly keep you warm, but I find with the right layers, I'm so much happier with the arm mobility!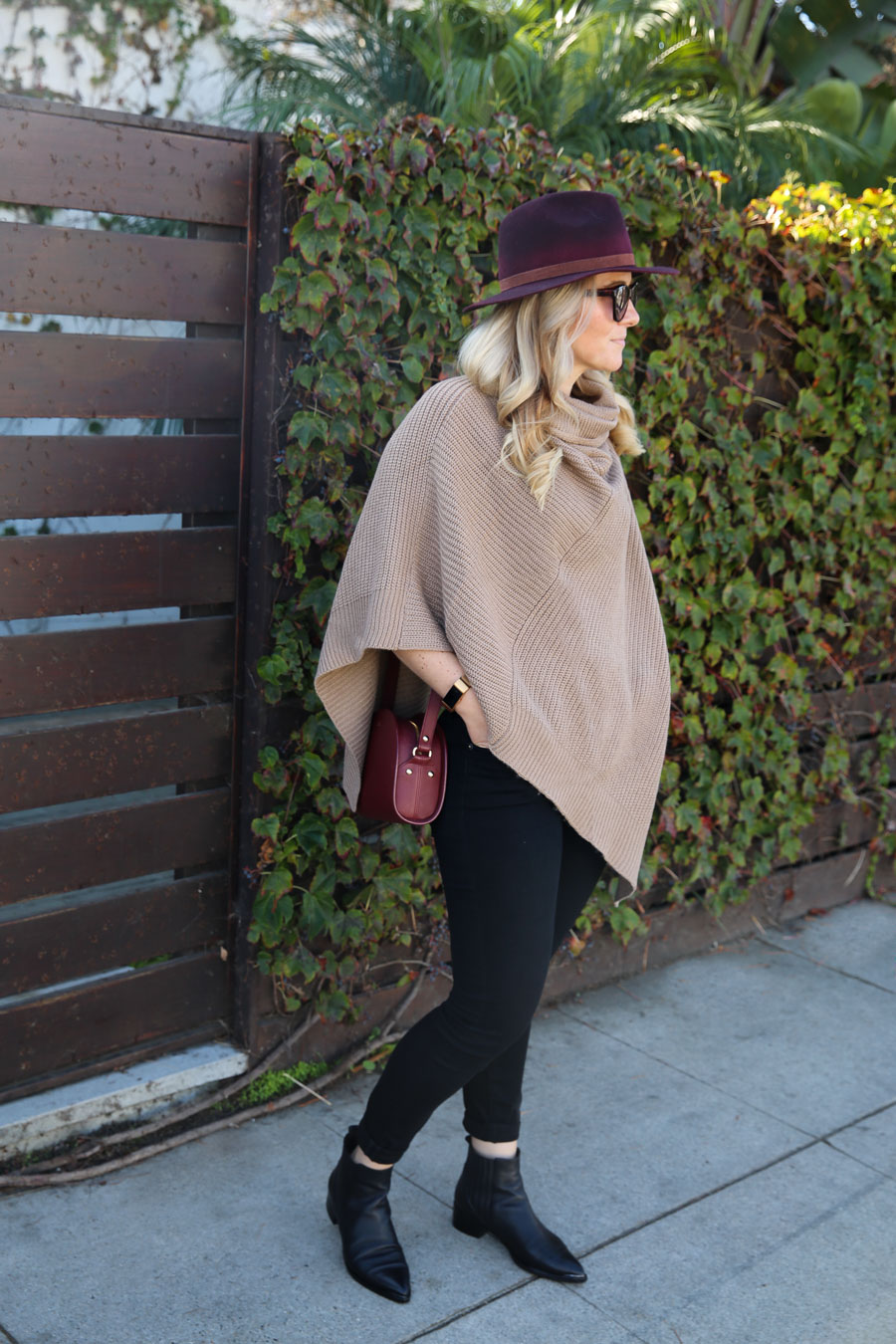 What to Wear Under a Poncho
Since ponchos aren't fitted the options of layering underneath them are infinite. I usually start out the season with just a tank top or short sleeve shirt.
Then I move to a single long sleeve shirt before layering a tank under a long sleeve shirt. I have a few go to brands for layering tanks and long sleeve tees that I swear by year after year.
What bottoms go with a poncho outfit?
When it comes to styling an outfit, I'm all about balance. If something is fitted, then pair it with looser items. So while a tight or cropped top is great with flowing pants or a skirt, skinny jeans or leggings are my go to for a poncho outfit. The poncho is so cozy because it flows and isn't fitting AT ALL, so tailor your bottom half and wear something more form-fitting.
I'm apt to pick jeans because I need my pockets, you can pick whatever silhouette works best for you!
More Fall Outfit Inspiration
Fall is probably my favorite season to dress for. The layering is so good, but you aren't trying not to die from the cold. This fall hat outfit is always a good place to start. Don't forget this military jacket inspiration – one jacket so many ways!
These navy button down shirt can be styled for just about any occasion. When it comes time, layer your knit sweaters elegantly so you can be warm and stylish.