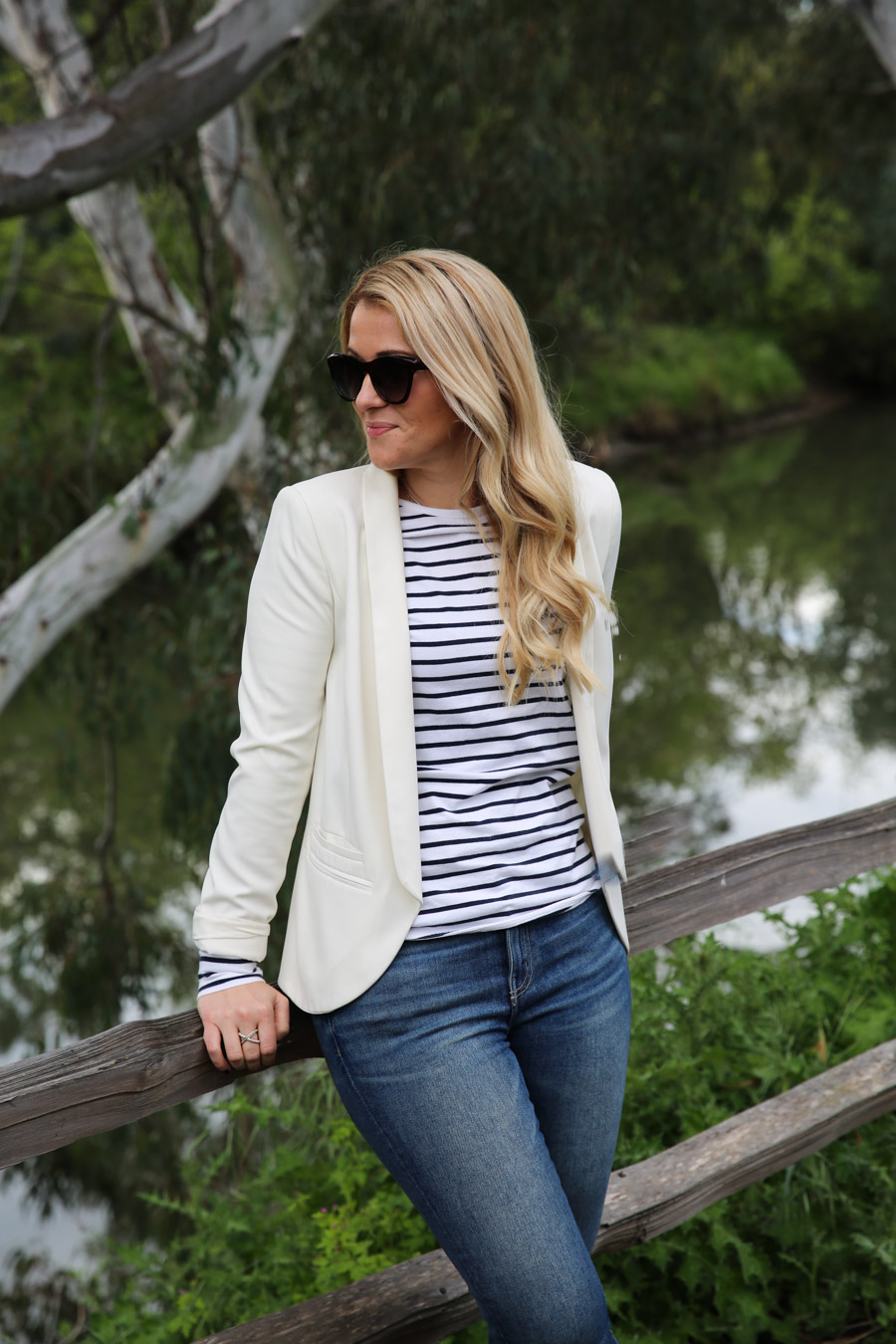 On our recent trip to Napa for a few days of fun and wine tasting, I was in a bit of a conundrum about what to wear in wine country. I imagine dresses, but you know I live in my jeans…
As a denim lover, I obviously run into times when I feel as though maybe I don't dress up enough. I'm always comfortable and I always have pockets, but I really could (and probably should) wear more dresses, skirts, and shorts.
That isn't my default, however, so I've mastered (I hope) how to dress up a pair of jeans for just about all everyday occasions.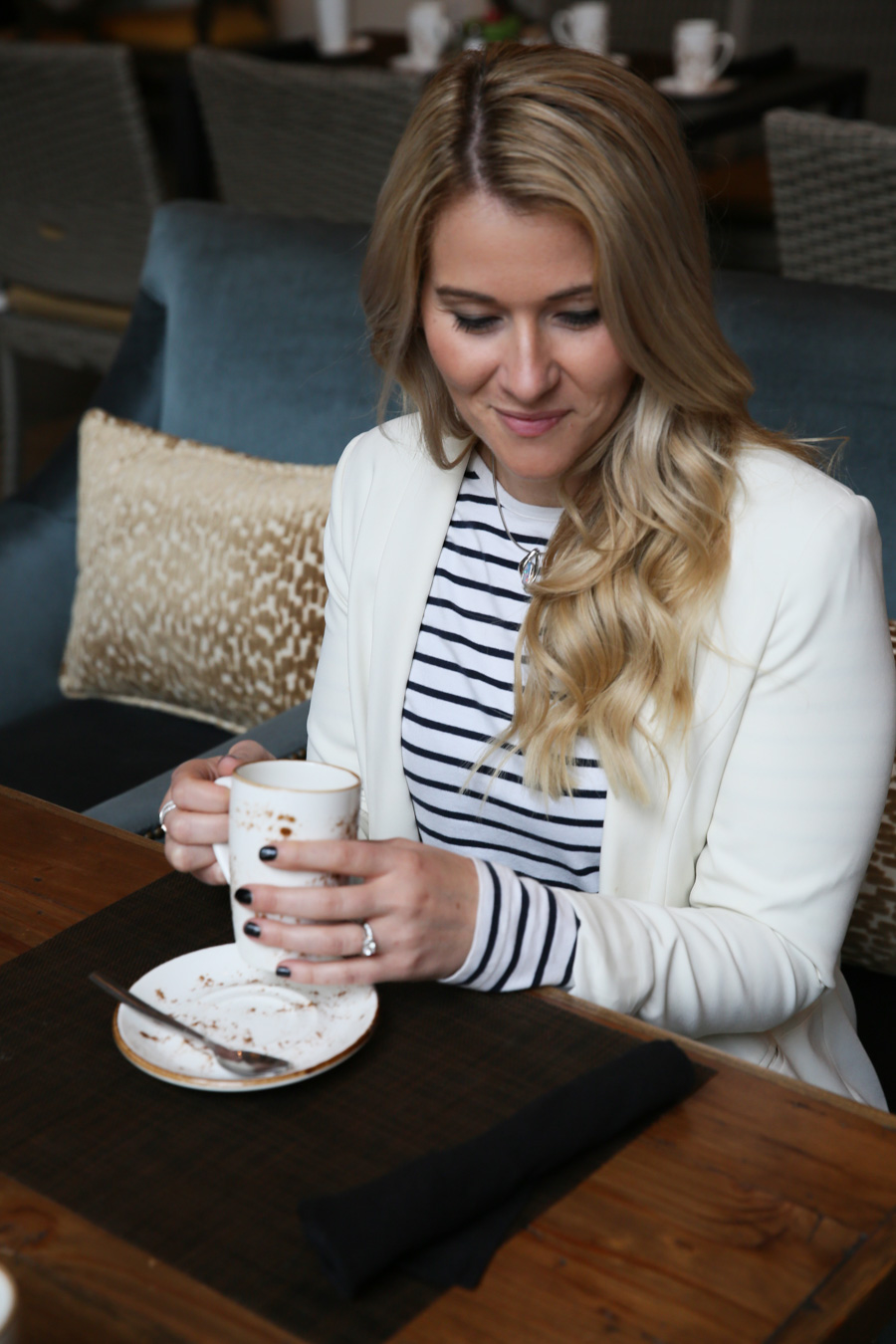 Now, obviously, distressed jeans are difficult to make look professional and black jeans are infinitely more professional looking than light wash jeans. The trick, however, is really in what you pair with your denim.
The two most obvious additions to making a jeans outfit idea look more tailored is to add a structured top or coat and to wear a classic silhouette for your shoes. In this case, it was my white blazer and favorite loafers…
Mural Blazer | Fat Face Striped Shirt
Current Elliott Jeans (similar – Current/Elliott Denim Guide)
Via Spiga Loafers (similar)| LAGOS X Ring
What to Wear in Wine Country
When we were northern California a few weeks ago, I planned outfits for each of our activities, but it really took me until the last morning to find my perfect solution for what to wear in wine country for a full day of activities.
Obviously my blazer and dress ensemble was also perfect for wine tasting, but bike riding would have been difficult in just such a look.
So for our final day in Napa, this is what I wore. And I was so comfortable that I wore it to drive us the six hours back to LA – the only change was that my hair went up into a bun!
Current/Elliott Stiletto Jeans Review
But while we're on the topic of comfy jeans. These Current/Elliott Jeans (similar) are probably the most comfortable jeans I've ever owned.
You wouldn't know it by looking at them, but they're incredibly stretchy. So much so that I can fold my legs sitting on the couch, throw my leg up on the sidewalk to tie my shoe, or do gymnastics (if I could actually do gymnastics)!
Current/Elliott jeans have become my favorite brand because every single pair of jeans I have by them is insanely comfortable and flattering, but this particular pair takes the cake.
I know the 'shot hem' seems difficult to wear, but I find that I'm in love with the small, unique detail!
WINE COUNTRY TRAVEL
Even living in Los Angeles, our preferred California wine country was back up here in the north (though I will say the Santa Ynez area had some LOVELY wines).
A few items to check out:
Shop this Look…