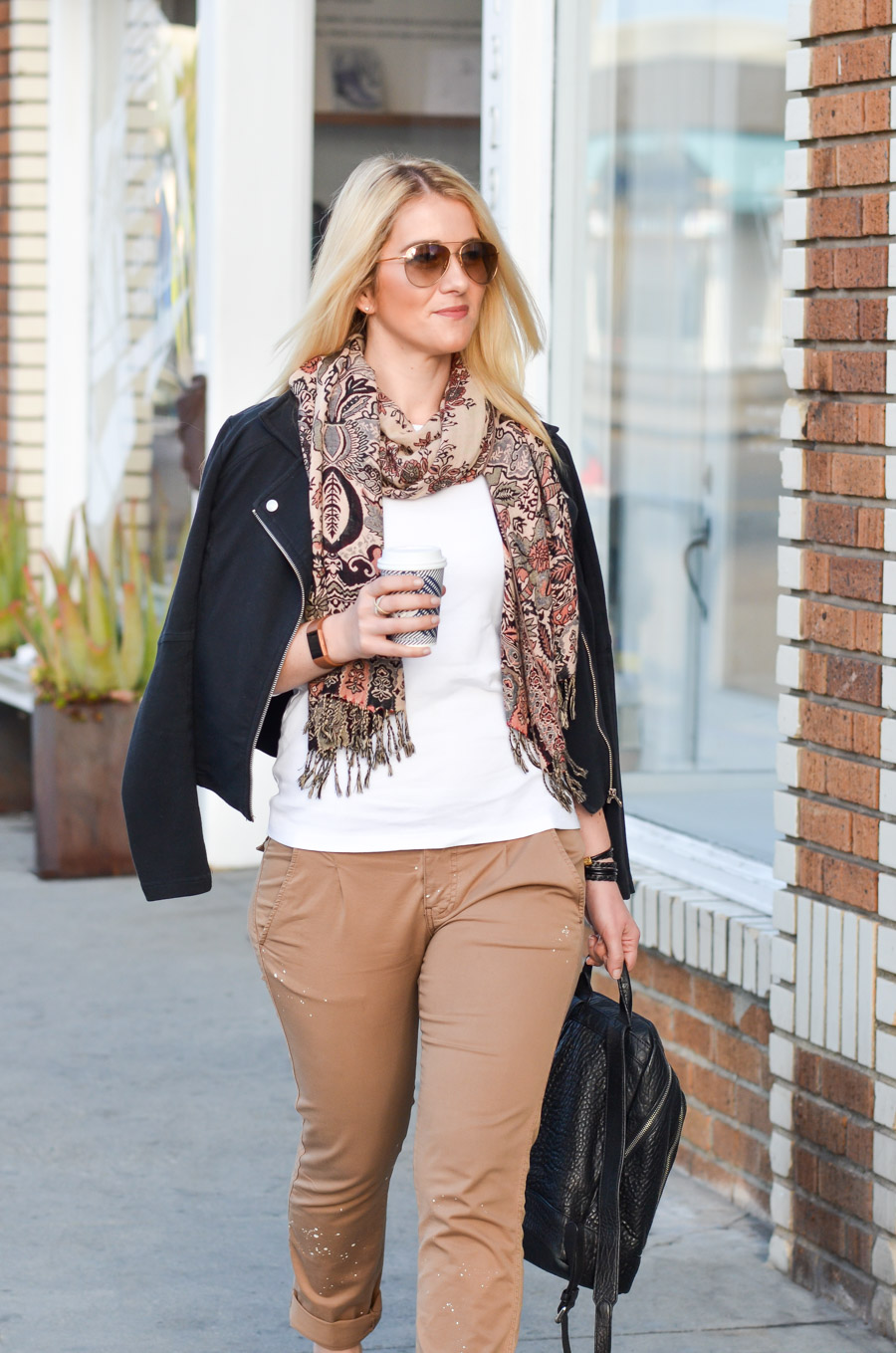 My life seems a lot like madness this month, but it has nothing to do with basketball. I always hear complaints of unproductivity in March because of March Madness. I'm actually super productive in March because my husband wants to watch most of the games (on the weekends at least). So I'm free to do my own thing.
Of course, we still grab coffee in the morning and plan something fun (we took a fun day trip to Laguna Beach this weekend), but otherwise we're pretty much around the house.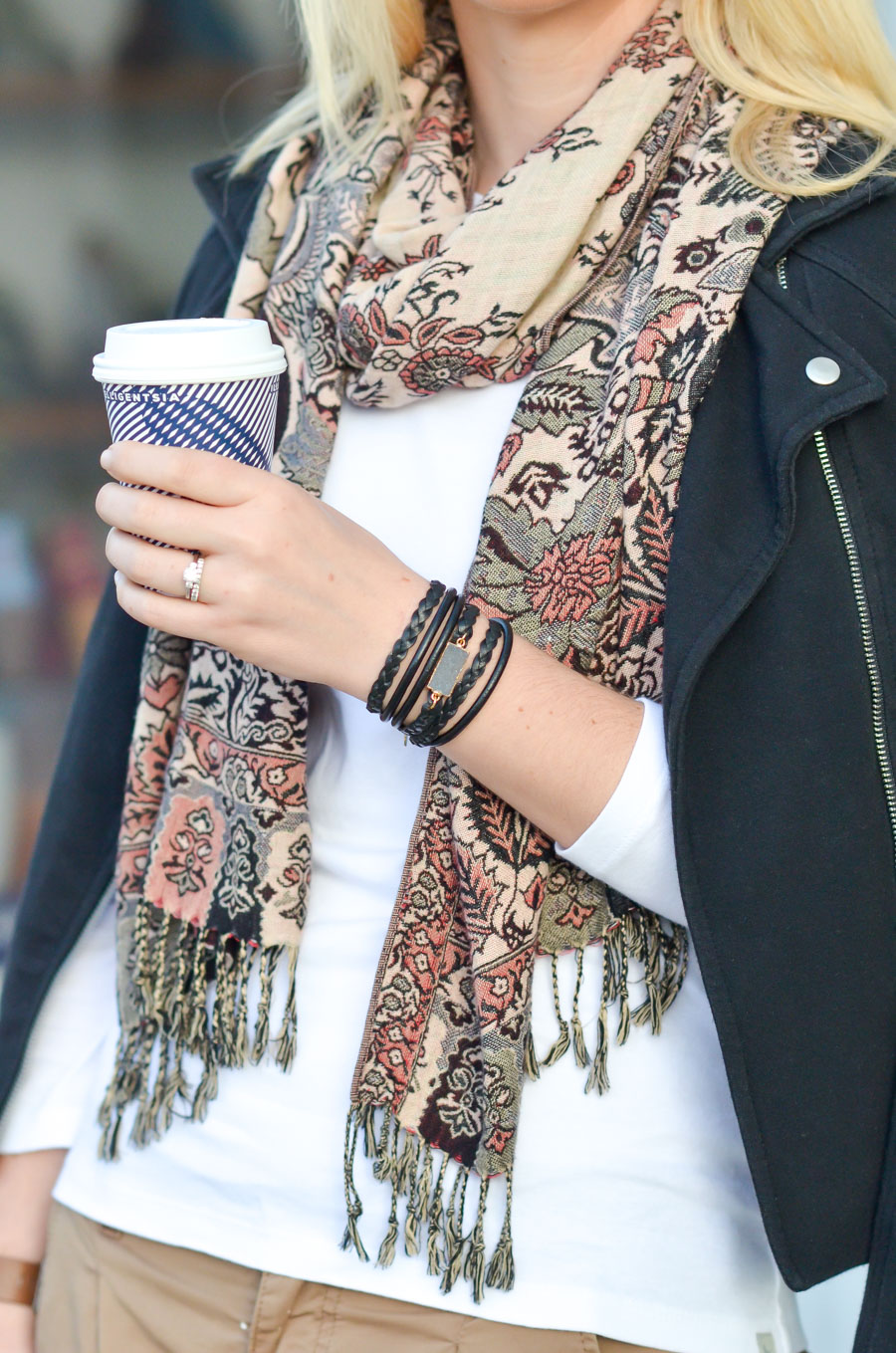 I finished teaching at FIDM this week which opened up time for blogging and my personal life. The one-year anniversary of my dad's passing is coming up, so we're preparing for that (for the unveiling ceremony and just emotionally).
I also have lots of travel time away from home on the horizon. Needless to say there's a lot to do in what feels like not very much time…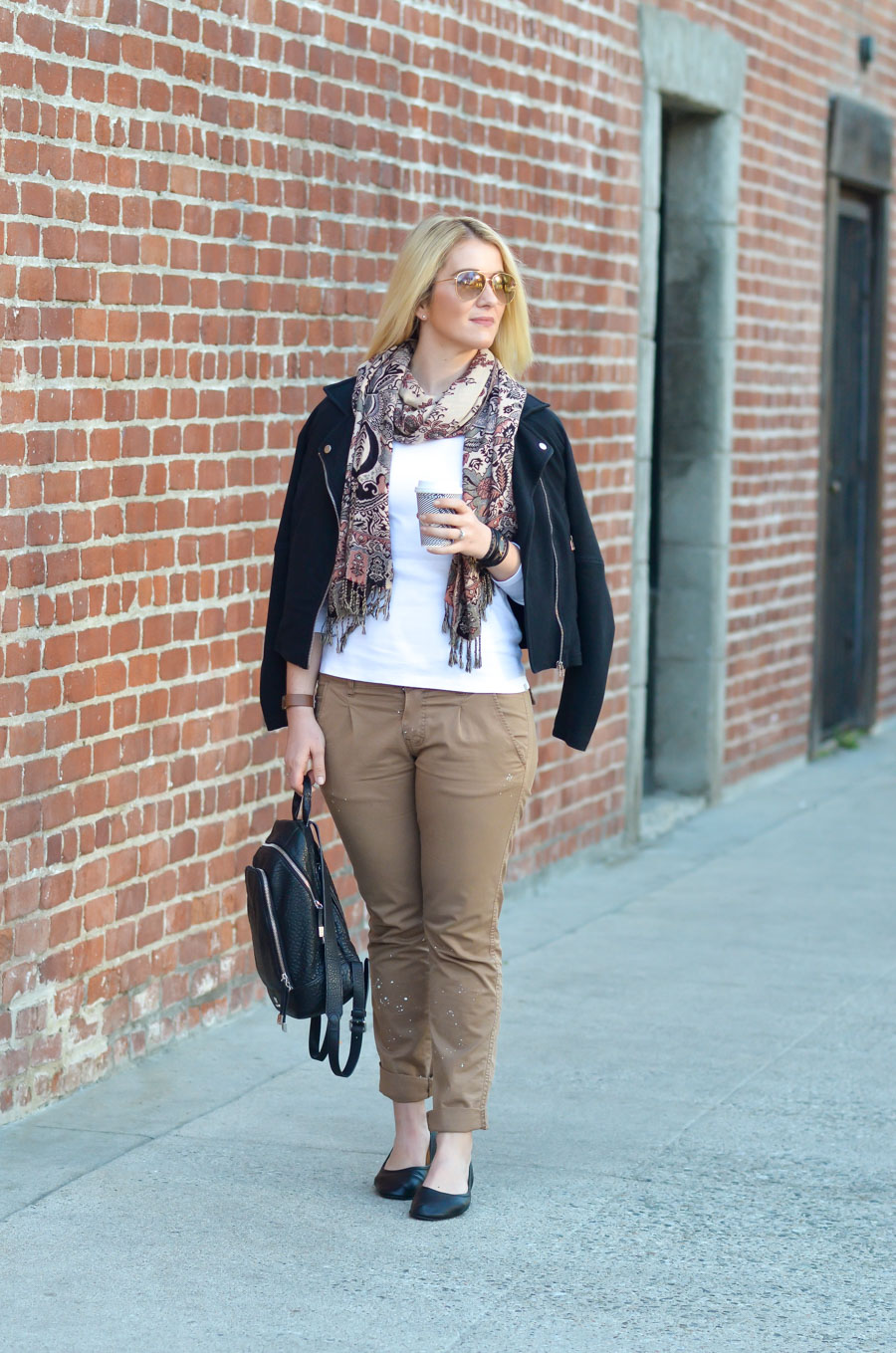 Eddie Bauer Tee | Kayla Pants | ECCO Flats
KUT from the Kloth Jacket (similar to my black leather jacket) | Vince Camuto Backpack | Mickey Lynn Bracelet (c/o)
LAGOS Ring | Burberry Sunnies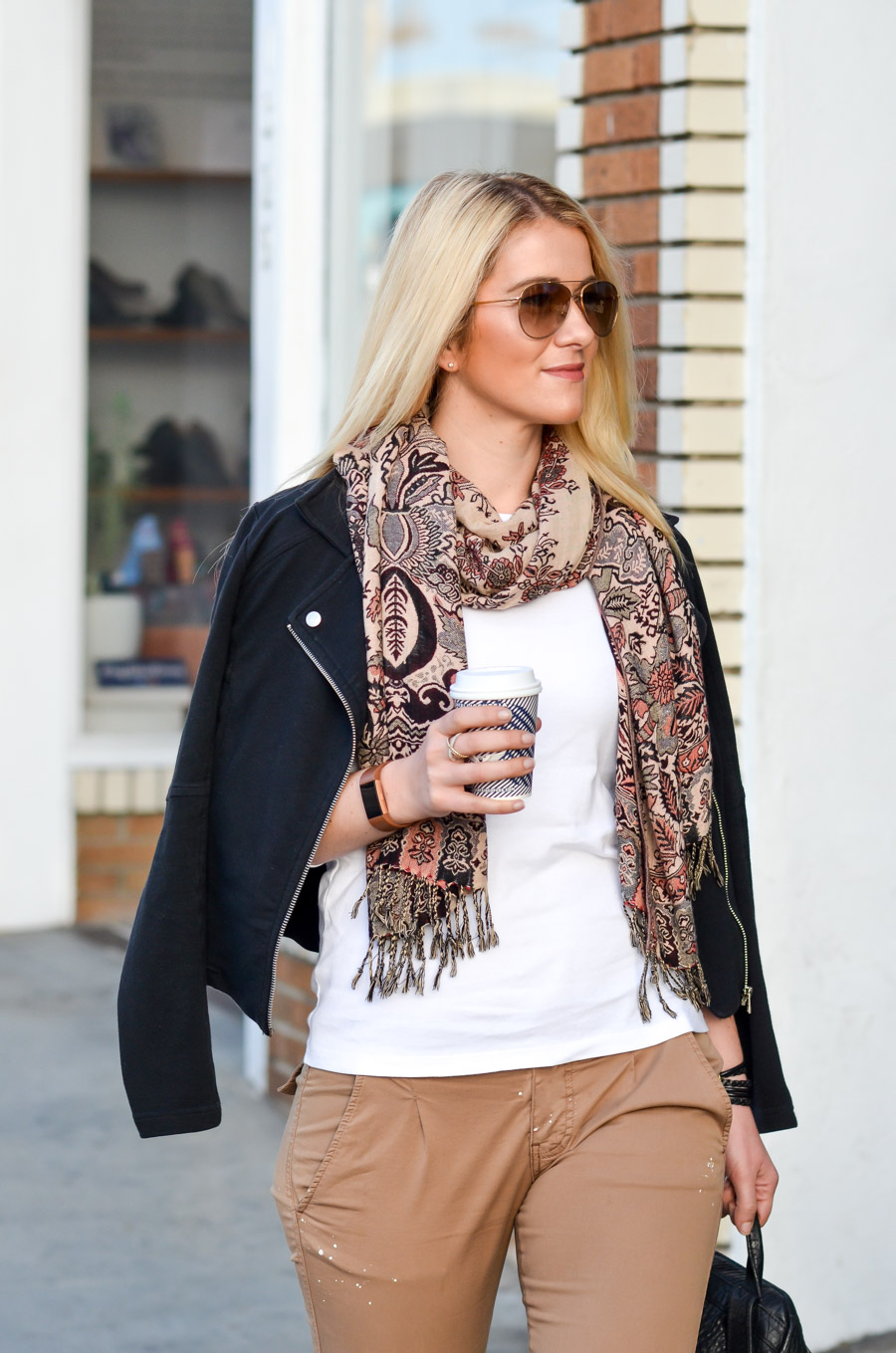 Khaki Pants Outfit
One of my favorite areas in LA is Abbot Kinney in Venice (read my local's guide to Abbot Kinney). Unfortunately, it can get crazy with locals and tourists. If you get there early enough, however, you can watch the sun start to peek over the buildings and enjoy the solemnity of the streets.
None of the stores are open for shopping. Intelligentsia and Blue Bottle both serve delicious coffee for a perfect start to a weekend morning though. We wandered over there yesterday morning around 8am.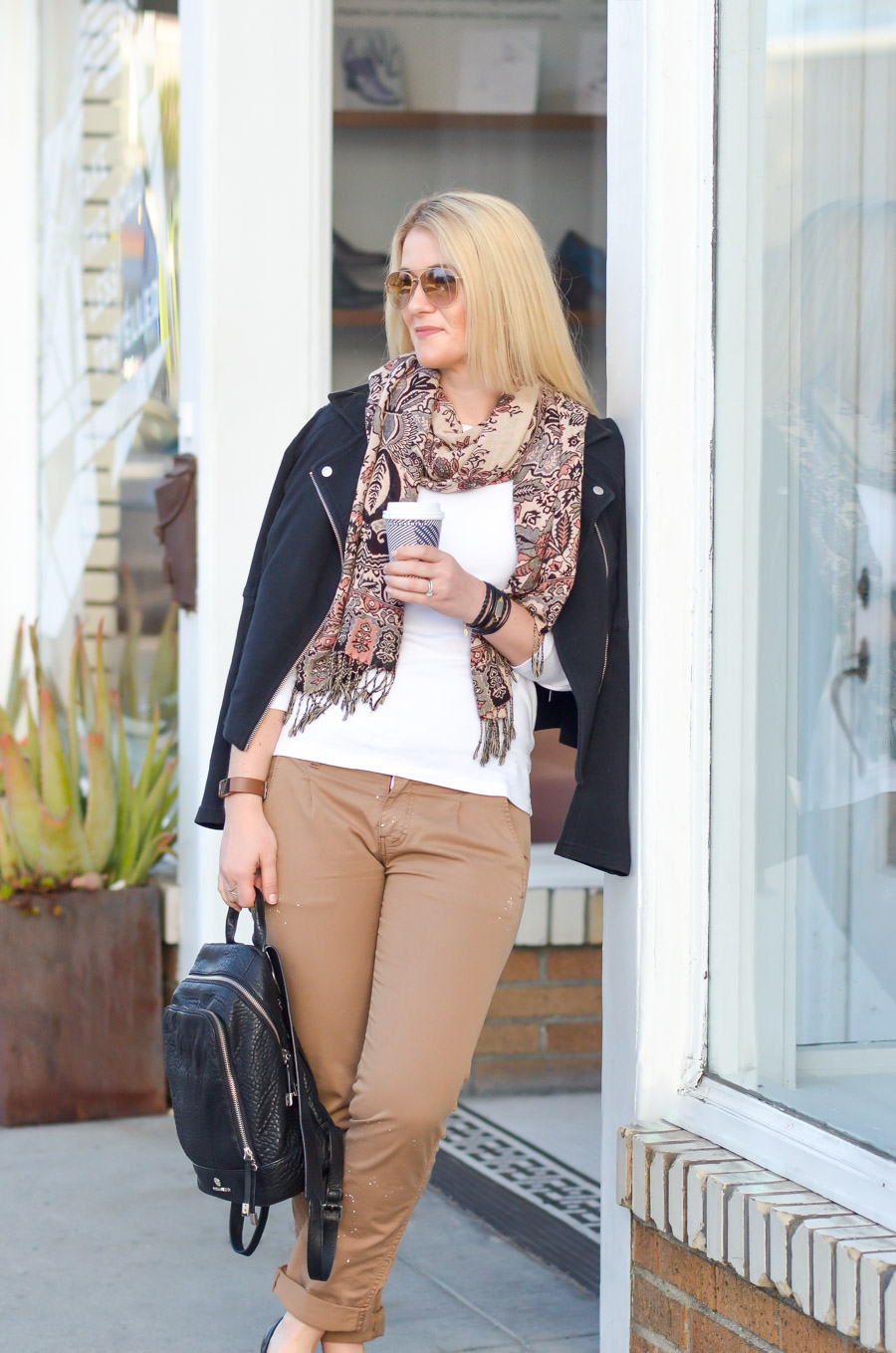 This khaki pants outfit idea is pretty perfect for the chill in the air right now. These pants were the best find on our honeymoon in France!
I've tried to find similar pants to share over the years, but the best I ever find is paint splattered white jeans…and usually only with one or two left in stock. They really were a treasure find, I guess!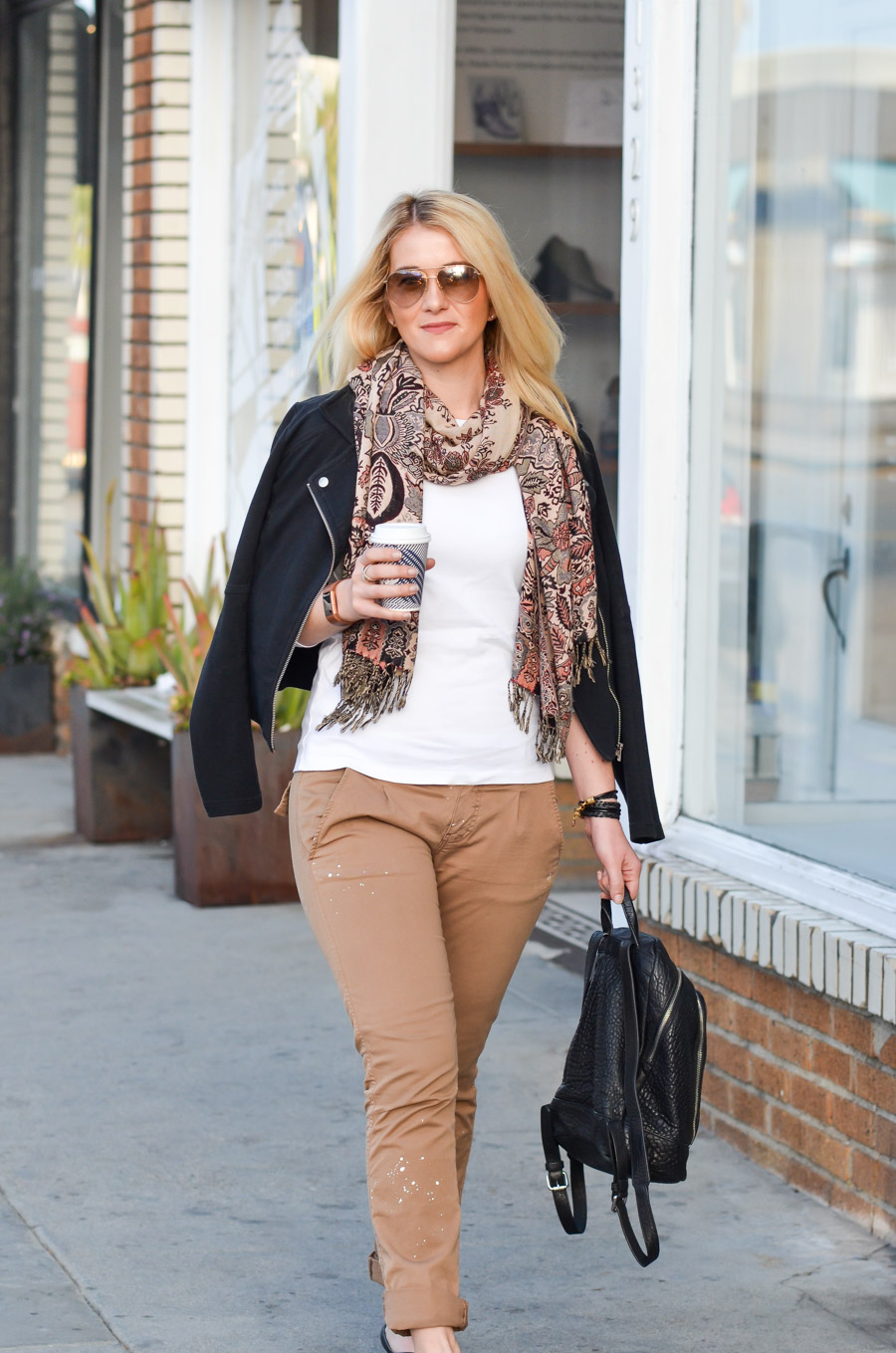 Shop this look. . .