Some days, I just really love coffee. And other days it feels like a mandatory, scientific, lifesaving existence in my world. But while our coffee setup might just be the most important part of our day, we also want to try to drink coffee sustainably. Luckily, our routine isn't too bad!
The great thing about drinking coffee more sustainably is that you can pick up any one of these habits (and really not change your morning sip). And if you drink coffee every morning like we do, then it'll be a good, long term change!
Between this and cutting back on food waste, I'm feeling pretty good about our kitchen changes!
How to Drink Coffee Sustainably
Everyone has their preferred at home coffee method. Over the years, I think we've tried it all: the classic pot, making it in a pour over, rocking the French Press life, and even using a Bialetti.
Of all of these, the French Press and Bialetti require nothing disposable, so they're obviously great options.
If you use a classic coffee pot or a pour over, then you might be going through single-use filters. You can switch out your disposable filters for organic cotton filters, a stainless steel filter for large pour overs, or one of these reusable filters for your coffee pot.
Coffee pod machines like Nespresso and Keurig are certainly not the most sustainable option, but I understand that life is sometimes only possible with these babies (and we have one, so no judgement at all). But make sure you're doing the best you can with the pods after use.
Sustainable Coffee Pod Drinking
Nespresso (recently a B Corp) has a recycling program. You can add bags with a prepaid shipping label for free to any order. Send your used pods back to Nespresso where they recycle the aluminum and compost the group.
Keurig is also working to make their pods recyclable, though it certainly takes some work on your part. You can get the low down here on recycling your K-cups properly. But even better would be to use the Keurig reusable pod in which you use your own grounds!
Eco-Friendly Cups, Milk & Sugar
So we all know about using reusable mugs, tumblers, and straws by now! You can also use reusable sleeves to keep your fingers from burning (or freezing)!
The important thing here is that a reusable item MUST be used A LOT to compensate for its production. Just owning a reusable item and using it a few times DOESN'T make it sustainable.
As for the add-ins, bulk sugar rather than individual packets is better – to cut back on paper. And buying organic milk (we love Clover Sonoma products) and sugar is best.
Sustainable Coffee Brands
So this was probably the last change we made to drink coffee more sustainably. We're trying hard to mix in more local, more organic, and more fair trade beans, but this takes time.
Coffee beans from any of our favorite Sacramento Coffee shops are regulars in our house. Cafes including Chocolate Fish, Temple, Terranova, and Pachamama grace our shelves much of the time.
Pachamama is Fair-Trade, organic, and tasty coffee and available in bulk at our local Co-Op. They also ship their coffees around the world, so you can order for your home too!
More commonly available, Stumptown Coffee Roasters is also a B Corp and widely available (namely via Target)!
See my much longer list of sustainable coffee companies for many more options!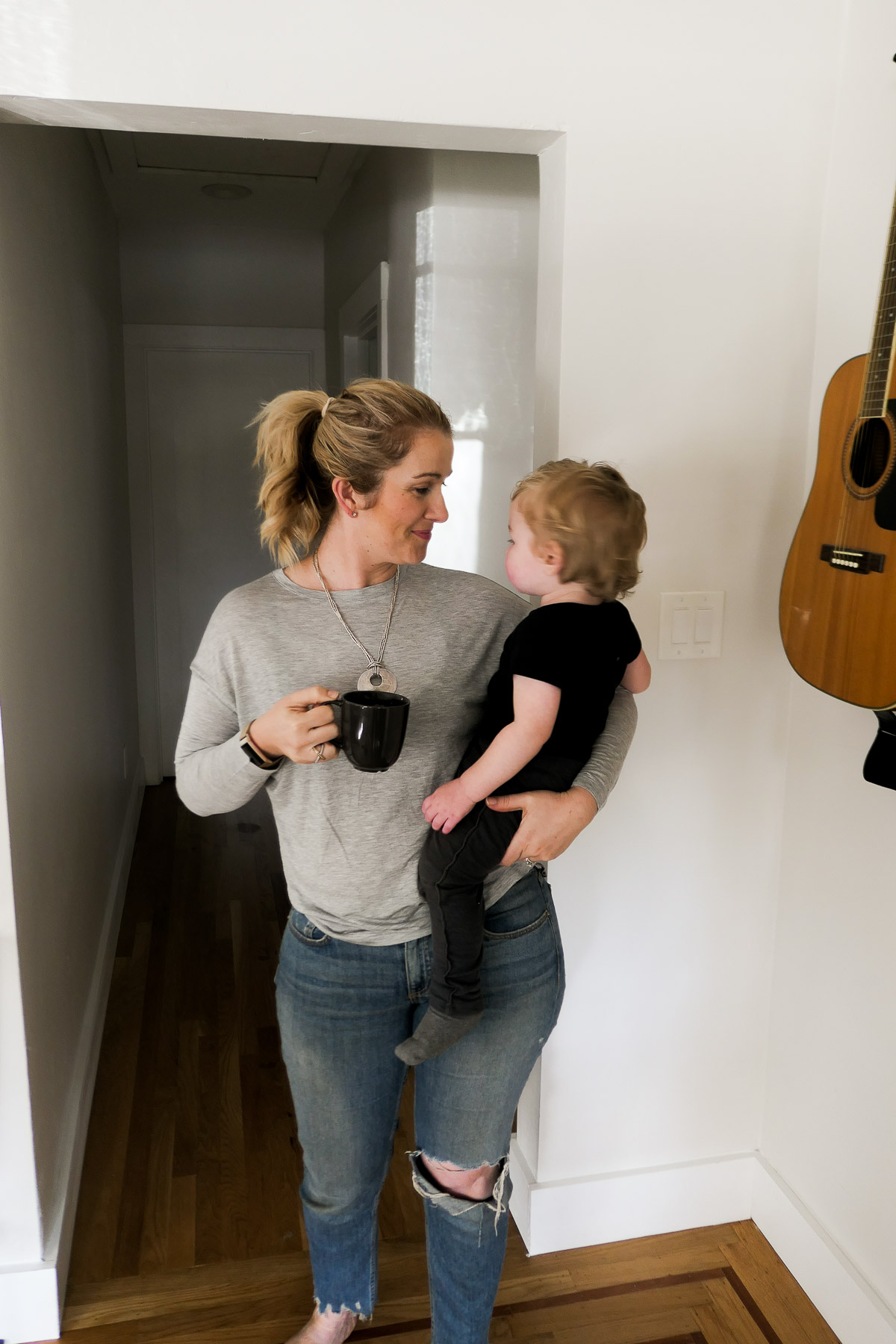 And if you're craving one of those fancier coffee sips, try one of the homemade coffee recipes below…
However you decide to drink coffee more sustainably, just know that it's pretty easy and small steps make big change in starting your day off on the right foot!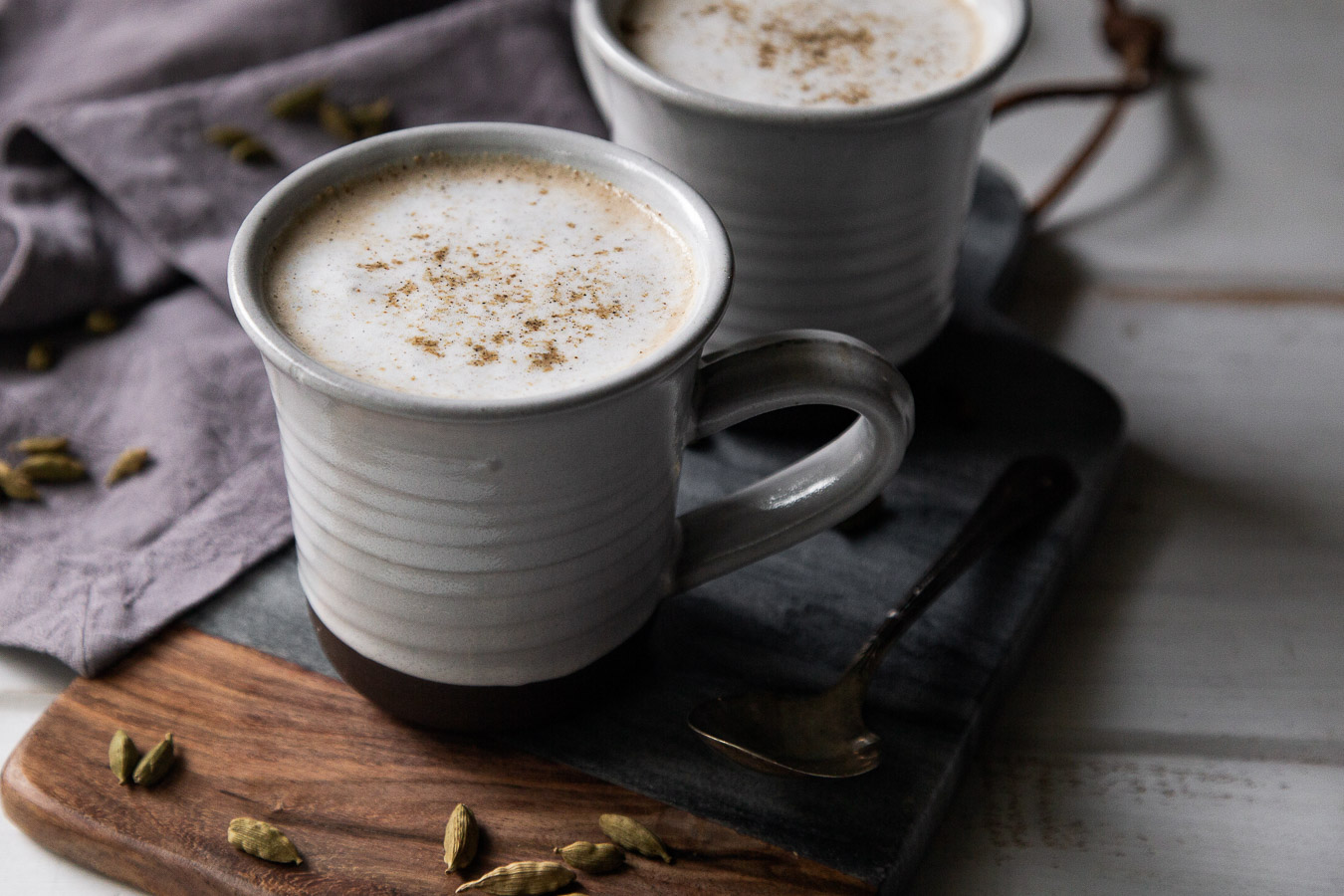 Iced or Hot Mexican Mocha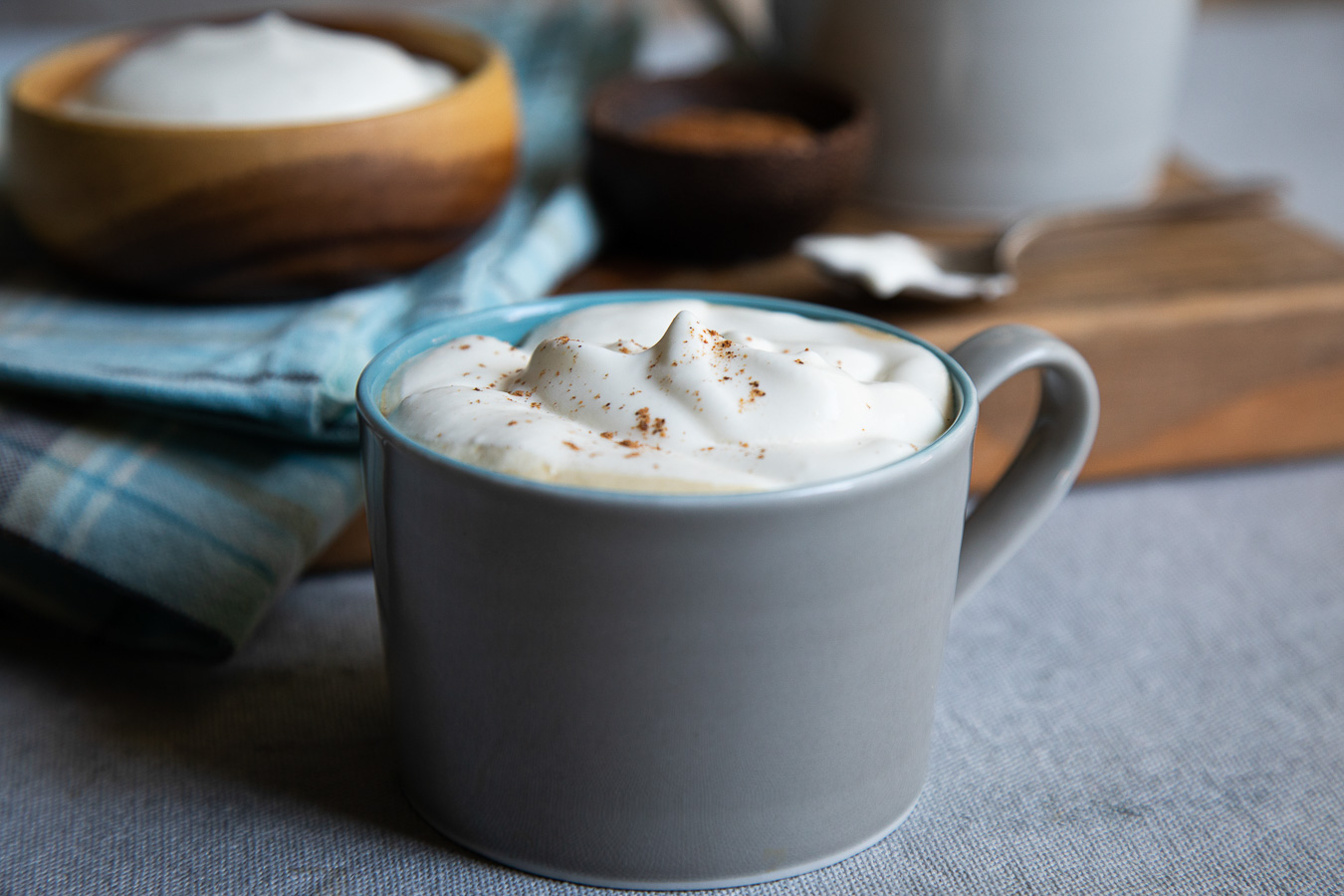 Nutmeg Coffee w. Eggnog Cream